10 Days in Spain: The Best Itinerary to See Everything!
September 4, 2023
Updated:

September 6, 2023
Published: September 4, 2023
When you have 10 days available, you're not just passing through Spain, you're embarking on a journey that lets you really experience this fascinating country.
In this article, I'll guide you through an incredible trip, showing you the best of Madrid, Barcelona, Seville, Córdoba, Granada, and more.
This itinerary has been followed by many of my friends, and they say it works like a charm. It is easy to follow, and I made sure to describe the detailed activities where every day promises new discoveries and unforgettable memories!
Trust me, it will be more than just a vacation. It's an opportunity to explore the heart and soul of this wonderful country.
---
Day 1 - Barcelona's Most Iconic Landmarks
Your day begins with a visit to the Park Güell, designed by the Catalan architect Antonio Gaudí. Here you will learn the history and secrets of this UNESCO World Heritage Site. 
As it is a landmark further away from the others, I suggest you begin your day with this visit to get the most out of each attraction on this day.
Also, what's better than beginning your journey in Spain in one of the most iconic spots in the country? You will enjoy a fantastic 360 view of Barcelona.
This visit will take you approximately 2-3 hours, but save some energy for visiting the famous La Sagrada Familia.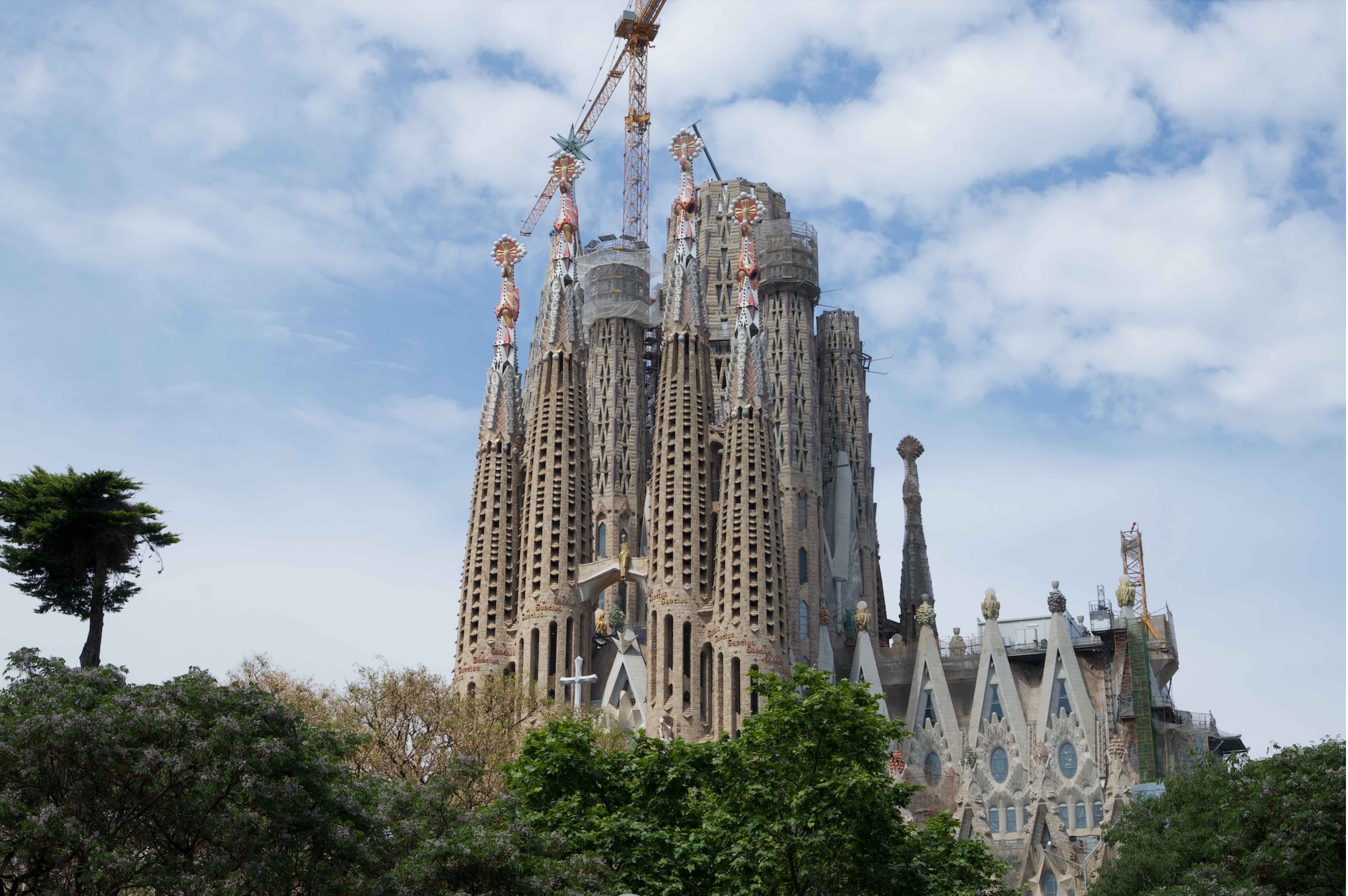 It is a Gothic Art Nouveau masterpiece whose construction began in 1882 and continues today. Yes… This unfinished masterpiece was Gaudí's last and most precious creation. 
From the outside, take some time to look at the facade and its details. Once inside, you'll be transported to a world of fantasy and creativity. And you HAVE to enter. No excuses. So, secure your tickets before arrival.
If you ask me to recommend a place for lunch in Barcelona, it's like finding a needle in a haystack. There are endless places to have lunch, find international food high-quality cuisine at affordable prices, and live high-level experiences.
Being surrounded by the Mediterranean and a coastal city, the region's specialty is sea and mountain.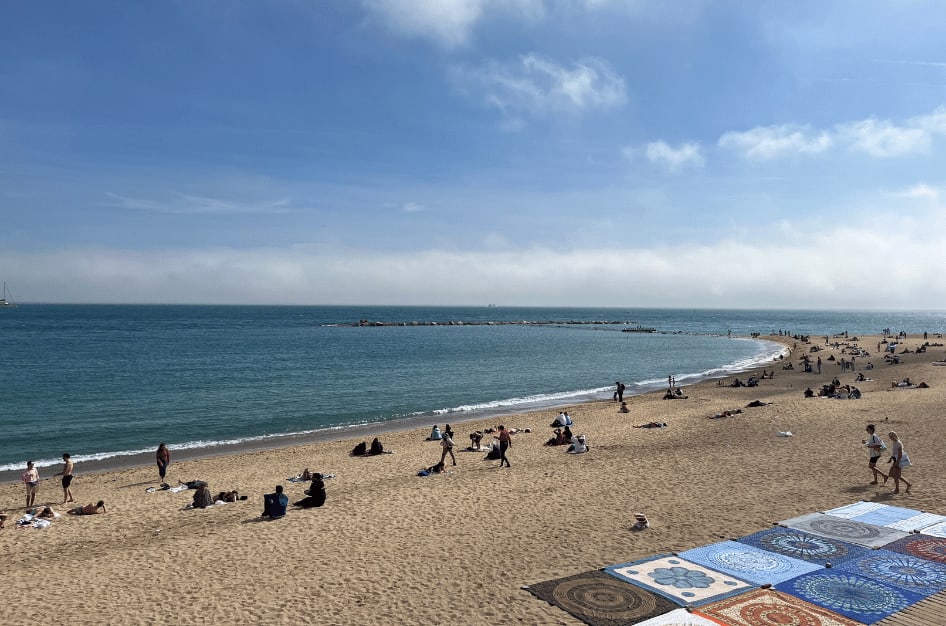 There are many typical dishes in Barcelona, but you can't leave without trying their delicious arroces, pa amb tomàquet, bombas, bravas, the escalivada salad… what else can I tell you? Find out more here:
📌Read more: What to Eat in Spain: 31 Tasty & Traditional Dishes
After fueling the tank, visit the famous Gothic Quarter and discover the alleys, main streets, and typical buildings.
Then get to Las Ramblas, and make sure you end your night with a visit to Port Vell so you can appreciate the sea at night. And, if you're up for partying, know you're in the right place. La Barceloneta is one of Spain's most iconic places with the best nightlife. (Read more)
Day 2 - Worldclass Winery + BCN Night Experience
One of the best ways to experience Barcelona to the fullest is by getting to know the world-famous wine regions it has. Like Penedès, Terra Alta, and Conca de Barberà. 
Save this morning for a winery, and you will not regret it. 
Look at this article and familiarize yourself with the wine regions and the bodegas: Spanish Vineyards: Insider's Guide to the Best Wine Tours
Then treat yourself to the best shopping street in Barcelona: Passeig de Gràcia. Some shops are Massimo Dutti, Zara, Loewe, and many other high-end brands. 
After that, if you don't know where to spend the sunset, I got you. Please go to Montjuïc, which is a bit far from the city center. Still, Barcelona is very well communicated, so you won't have trouble reaching it from any spot in the city. 
📌Read more: How to Get around Barcelona + 8 Tips I wish someone told me
Anyway, watch the sunset in the Magic Fountain of Montjuïc, below the Palau Nacional on the Montjuïc mountain, where you'll experience a spectacular display of lights, music, and water acrobatics! 
If you need another option, attend the Magic Night in Casa Batlló, one of Gaudí's masterpieces. I prefer this activity in the nightime since they offer an immersive experience to discover the house differently, with light and sound shows. It's worth the money and includes an audioguide!
Day 3 - Delight in La Costa Brava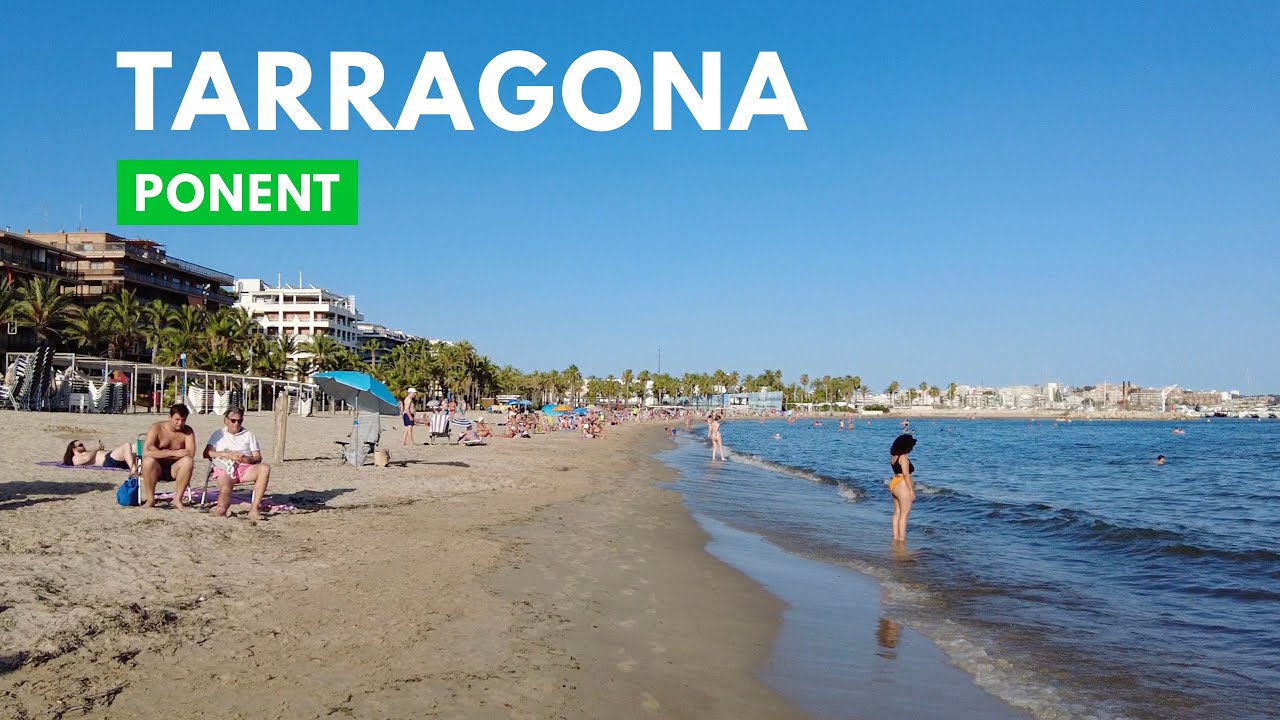 You thought you would leave Barcelona without discovering its beautiful coastal waters? You're mistaken. 
One of the main advantages of this city is its front row to the Mediterranean Sea and incredible weather 365 days a year! So, what better plan than to hit the road and discover the most lovely towns nearby?
Here are the best places you can't miss: The 9 Best Barcelona Towns for a Nice Day Trip! These are very accessible, short in distance, and some cost little or no money!
Day 4 - Discover Madrid, Spain's heart
On this day, you will travel to Madrid, you have many options: bus, private car, train or by flight.
The most convenient one, in my opinion, is the high-speed train. The journey lasts around 2 hours and a half and costs about 50 - 130 euros depending on the season and the day.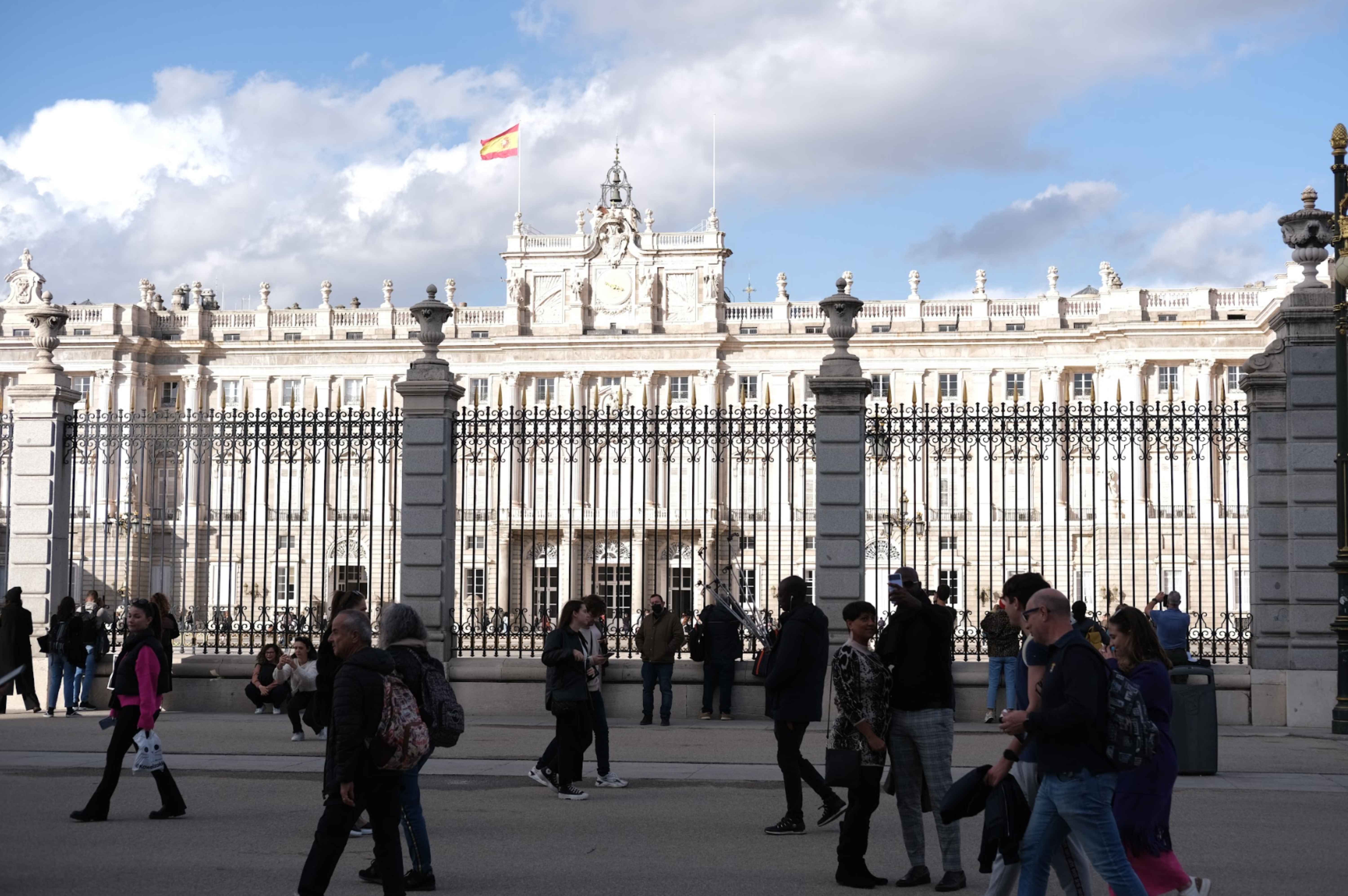 After you arrive early in the morning, your first activity is the Royal Palace of Madrid, where you'll understand the history of Spain's crown and familiarize yourself with the environment of the city and its architecture. 
Then, you can walk to San Miguel Market, the most iconic market in Madrid, where thousands of local products and sellers showcase the country's gastronomy and traditions. 
Try the famous bocadillos, Andalusian fried food, a vermouth or a refreshing sangria, croquettes, or artisan and natural ice creams.
Stroll through Callao, Puerta del Sol, and Plaza Mayor, capturing memorable moments and paying attention to the atmosphere and the environment that characterizes the little corners of Madrid.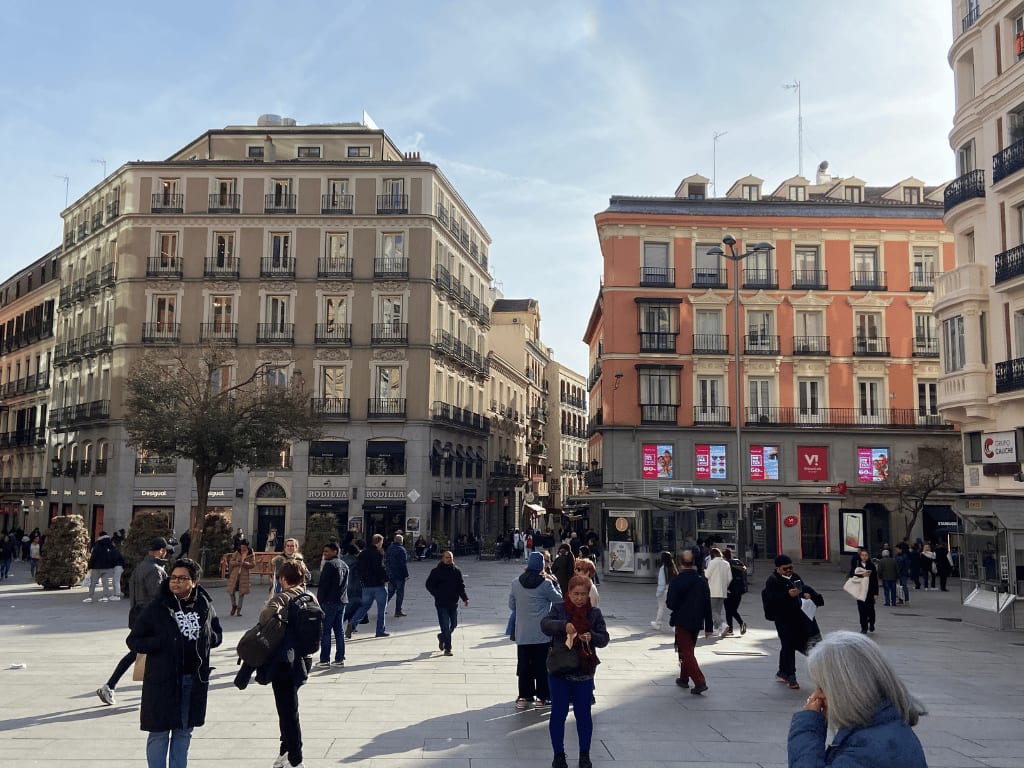 Now head to the Retiro Park, a green oasis in the heart of Madrid. It is a local's favorite and people's favorite place to hang out, have a picnic, disconnect, exercise, have a date, you name it!
Our Sensational Spain team also loves interviewing people in this park, as the environment is warm and relaxed! Have you watched some of our videos?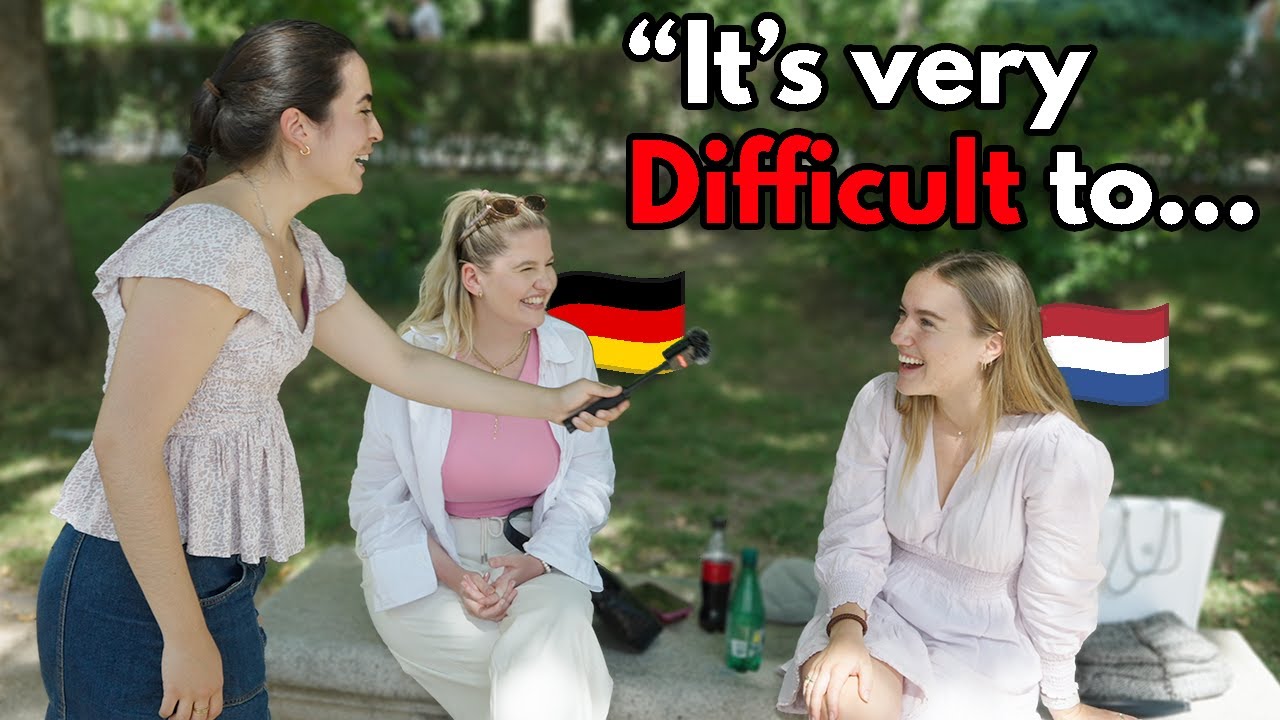 After you head out of the Retiro, you'll see the famous Puerta de Alcalá. Let me know in the comments if you have seen this landmark before it got under reconstruction again. 
You'll encounter many terraces where people love to have an afternoon snack, the vermouth, a cafe, and socialize before the day ends. This is also a beautiful place to spot the sunset!
Suppose you want to continue walking after a 10-minute from Puerta de Alcalá. In that case, you will find Cibeles Fountain, which I recommend you see at night since the lights are outstanding!
Day 5 - Explore the Art Triangle & More!
This day is about discovering Madrid's most important museums, the Prado Museum, the Reina Sofía, and the Thyssen —Also known as the art triangle! 
Other lesser-known museums also deserve a shoutout in this article since they hold beautiful treasures, like the Museo Sorolla and many more: The Best 13 + 1 Museums in Madrid: It's Not All About Art!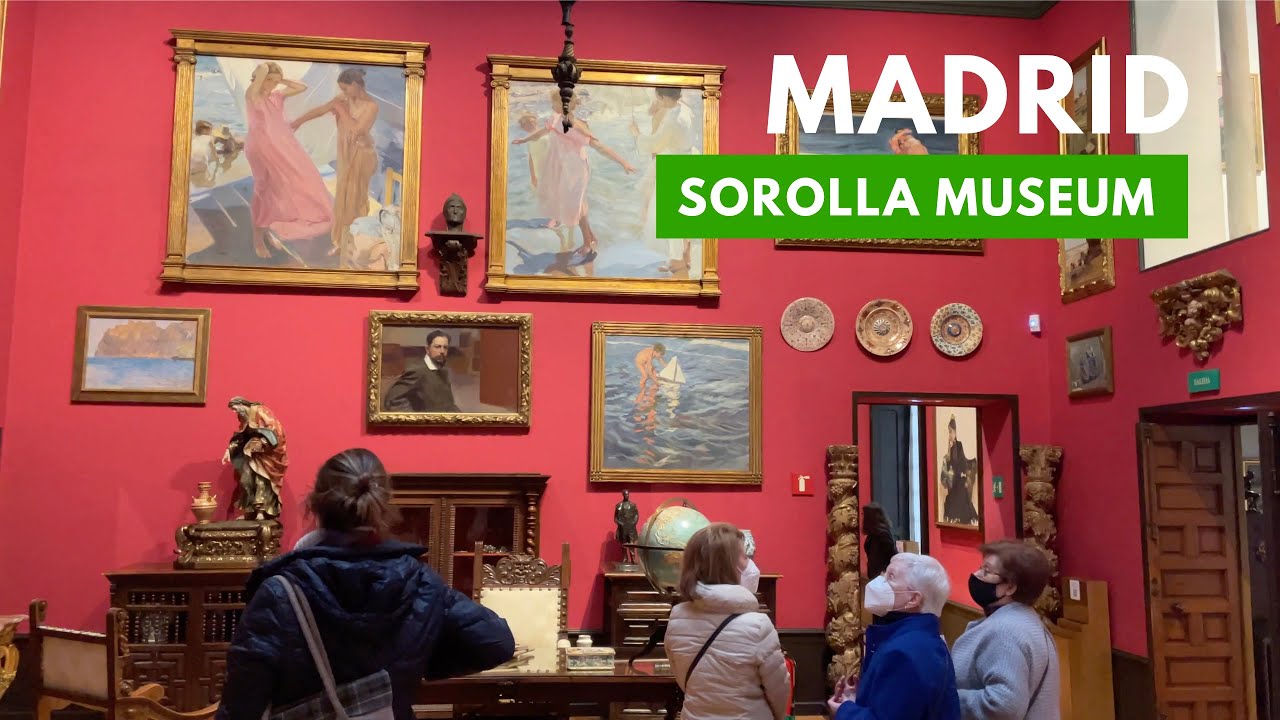 Day 6 - Segovia Day Trip
The next day, you'll head to the city of Segovia, a World Heritage City with unique monuments worth visiting. It has Jewish neighborhoods, stately homes, and breathtaking panoramic views in a small, walkable city. 
You can also choose Toledo city instead of Segovia, it's often one of these two. However, I suggest Segovia for this itinerary since it is smaller, and you can save energy for the small southern cities that come later!
Your tour begins at the mesmerizing Aqueduct of Segovia that is easy to peak right after arrival. Then you'll discover La Alhóndiga, Plaza de Medina del Campo, Calle La Judería Vieja, and soak in the city's captivating ambiance until you reach the Segovia Cathedral. 
The Grand Segovia Cathedral is a magnificent architectural masterpiece. Only once you are inside will you discover how gigantic this building is. It has a stairwell up to the top and is long (with small breaks), So keep that in mind if stairs are not your cup of tea. Although the views from the top are beautiful!
Another landmark is the iconic Alcázar de Segovia. It is a majestic fortress that you can admire from the outside. But I encourage you to enter, especially if you have kids; they'll love the experience!
It is a beautiful castle that has served as a royal palace for 22 monarchs. It has a rich history and stunning art and architecture. 
Of course, you can't leave Segovia without trying the delicious Suckling Pig (Cochinillo). It is a traditional dish of the region, and you will only taste it as good as you can get it in Segovia.
You can go to Mesón de Cándido, or to the famous José María restaurant.
See? Even Cristiano Ronaldo knows he can't leave Segovia without eating this delicious dish!
You will not need more than a day to see the main highlights in Segovia, meaning that you can get to Madrid in the evening, a perfect time to watch the sunset in Templo de Debod or admire it from the top of the highest and trendiest rooftops in the city. 
📌Read more: 30 Best Things to do in Madrid: Fun Activities & Food!
Both are different but excellent plans, depending on what you're up to. 
Day 7 - Visit Seville —Your Gateway to Southern Spain
You will take a high-speed train from Madrid to Seville, the third largest city in Spain, home to most of the stereotypes you have all heard before, such as energetic, friendly, loud, family-oriented Spaniards, mainly associated with the south. 
As it is closer to the sea, the climate is warmer, and the lifestyle is very different from what you will have seen until now in Madrid and Segovia, which are more medieval and lordly.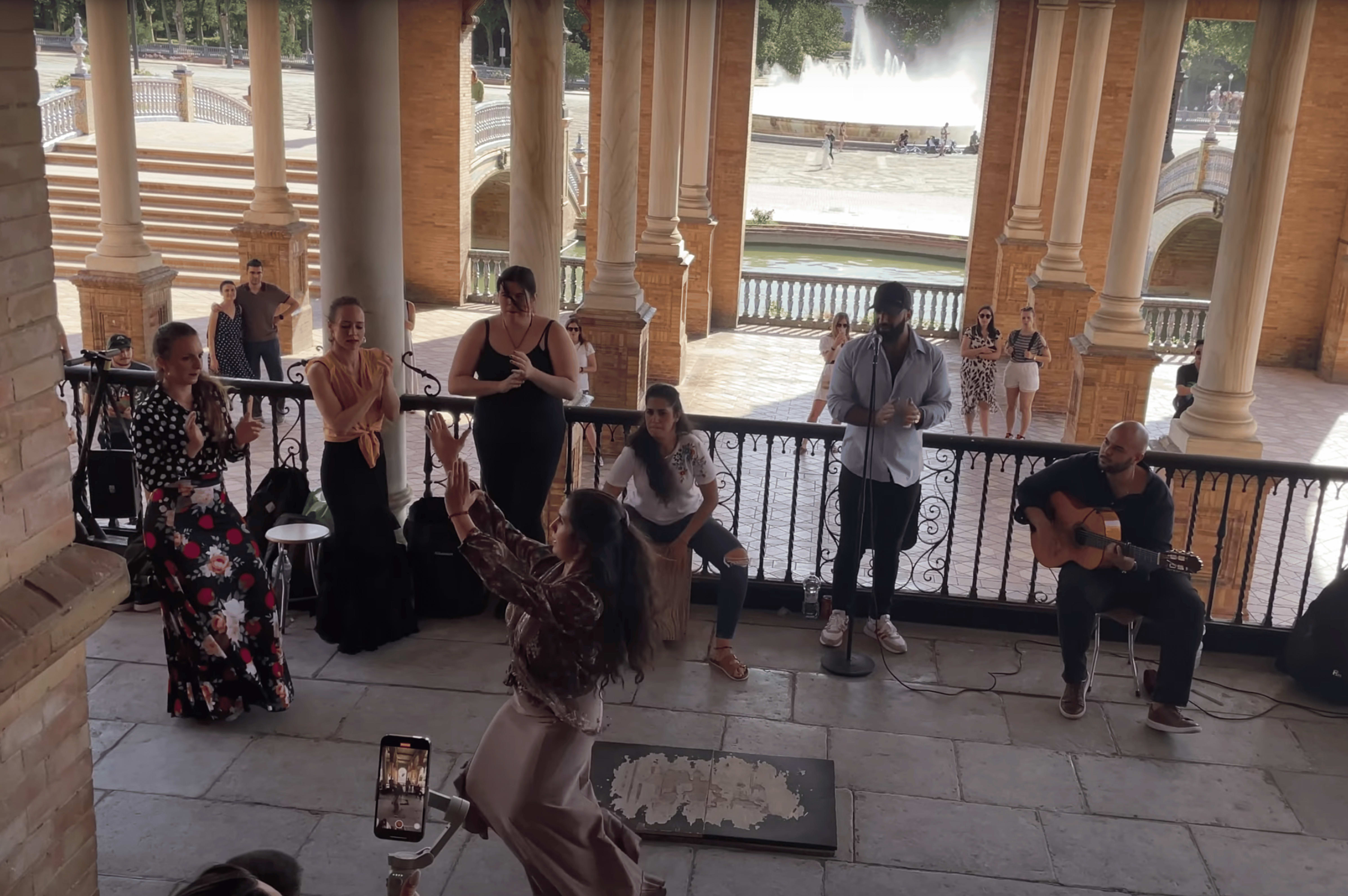 Visit Plaza de España, an iconic square and landmark showcasing the blend of Renaissance and Moorish Revival architectural styles.
Then, the Royal Alcázar of Sevile, a must-visit destination showing the beauty of Moorish and Mudéjar architecture. Also, explore the Seville Cathedral and the Gilalda.
Don't forget you're in the right place to watch an authentic Flamenco Show! 10 Top Flamenco Shows to See in Spain. With Videos!
Day 8 - Enjoy the traditional flavors of the South
I suggest spending at least two days in Seville, as it has so much to do. The magic of this city is its people, getting lost in its neighborhoods, and understanding the lifestyle that makes this such a great place to live, full of traditions and customs.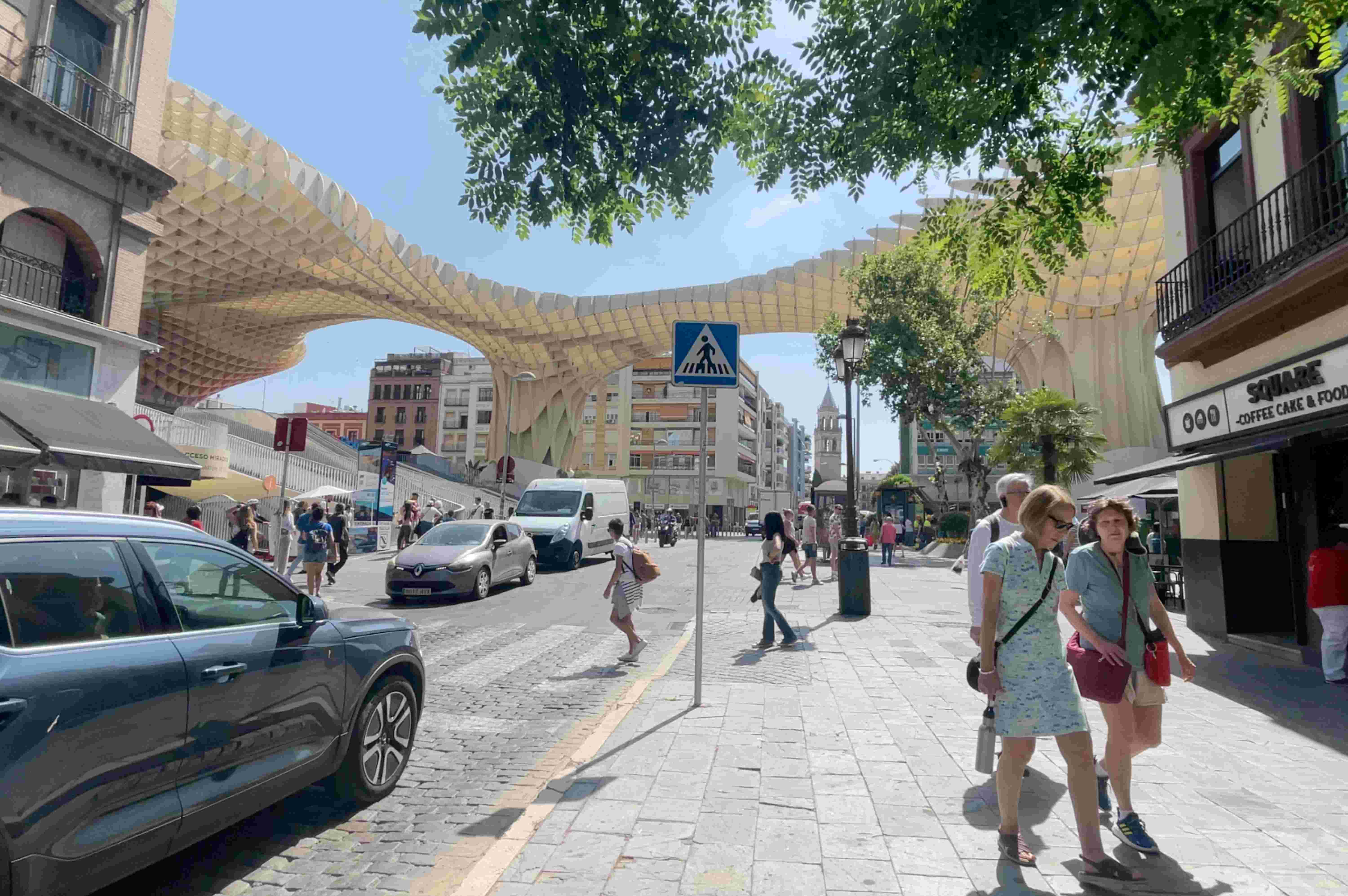 Get lost in Las Setas de Sevilla, the Guadalquivir River, and the Triana Neighborhood.
Also, you can't miss these local tapas bars to taste the traditional flavors of the south. 10 Best Tapas Bars in Seville for Local Bites & Drinks!
In the afternoon, you can head to your next destination, Granada. The best way to take advantage of the day in this city is to arrive the day before, spend the night in a hotel, and get up early.
Day 9 - Travel to the Alhambra in Granada
This day is for the famous Alhambra in Granada, a beautiful palace and fortress, one the most important monuments of Islamic architecture, and one of the best-preserved palaces of the historic Islamic world!
It is enormous, and the visit will take you at least an entire morning, but don't worry because getting bored is impossible!
Also, visit the Generalife Park, listed as one of the prettiest parks in Europe, the Patio de Leones, the Castle of Charles V, and the Alcazaba.
Then stroll through the Albaicín neighborhood and save yourself some time to soak up the atmosphere of this magical city before you leave to your last day, and last unique destination.
Day 10 - Visit the Mosque-Cathedral of Córdoba
Your last day ends with Córdoba to pay a visit to the most important monument in the Islamic West, where Christians and Muslims shared space for a time, the Mosque-Cathedral of Córdoba. 
Oh, and don't miss the famous Puente Romano (the Roman Bridge), which is actually next to the Mosque but is iconic to the city and sets the tone for the experience you'll have once inside the monument. 
Climb the Bell Tower, the views of the Cathedral Mosque from its viewpoint, with the city in the background, are beautiful. Also, you can get entrance tickets at the ticket office.
The place has steps since you go up in 3 areas and stop at each, but unfortunately, children under 7 years old cannot go up the stairs. 
Lastly, you can take a lovely stroll through Córdoba from the Puerta de Almodóvar to the Puerta de Sevilla to admire Spain's beautiful mix of cultures. 
There's a beautiful patio nearby where you can grab excellent food at affordable prices.
---
From now on, you're ready to plan your 10-day itinerary in Spain. Make sure you follow this guideline, and feel free to add or remove any activity you want!
One thing I'm sure of is that you'll have the best vacation of your life here. Spaniards are very welcoming to people from other countries, and we love to share our culture with the world!
Here's the Itinerary Summary:
| Day | Highlight |
| --- | --- |
| Day 1 | Barcelona's Most Iconic Landmarks |
| Day 2 | Worldclass Winery + BCN Night Experience |
| Day 3 | Delight in La Costa Brava |
| Day 4 | Discover Madrid, Spain's heart |
| Day 5 | Explore the Art Triangle & More! |
| Day 6 | Segovia Day Trip |
| Day 7 | Visit Seville —Your Gateway to Southern Spain |
| Day 8 | Enjoy the traditional flavors of the South |
| Day 9 | Travel to the Alhambra in Granada |
| Day 10 | Visit the Mosque-Cathedral of Córdoba |
Happy travels! :)