4 Days in Spain - Best Travel Itineraries for Short Trips
September 5, 2023
Updated:

September 7, 2023
Published: September 5, 2023
Visiting Spain in only four days is a complicated business. Know that for your mental health and overall experience, you won't be able to call or see everything.
Before booking all your tickets, tours, and hotels with only a complete checklist as a reference, the best thing to do is to set your preferences and priorities.
For example, if you are more into a bohemian vibe of a city instead of a more classic one, you should go for Barcelona instead of Madrid.
Prioritizing what you like best will make your journey more relaxing and satisfying than trying to fit an entire city in 24 hours.
In this article, I will give you four itineraries and travel tips that will create a smoother, rested, and joyful journey through Spain.
PS: The first timer's trip is itinerary #3.
Disclaimer
These itineraries are thought for four whole days, meaning I have not counted your arrival or departure day in the trip. It is advisable to take at least a six-day journey, so the arrival day is meant for rest, recognition, and a smooth departure.
---
Itinerary #1: Discover Barcelona & Costa Brava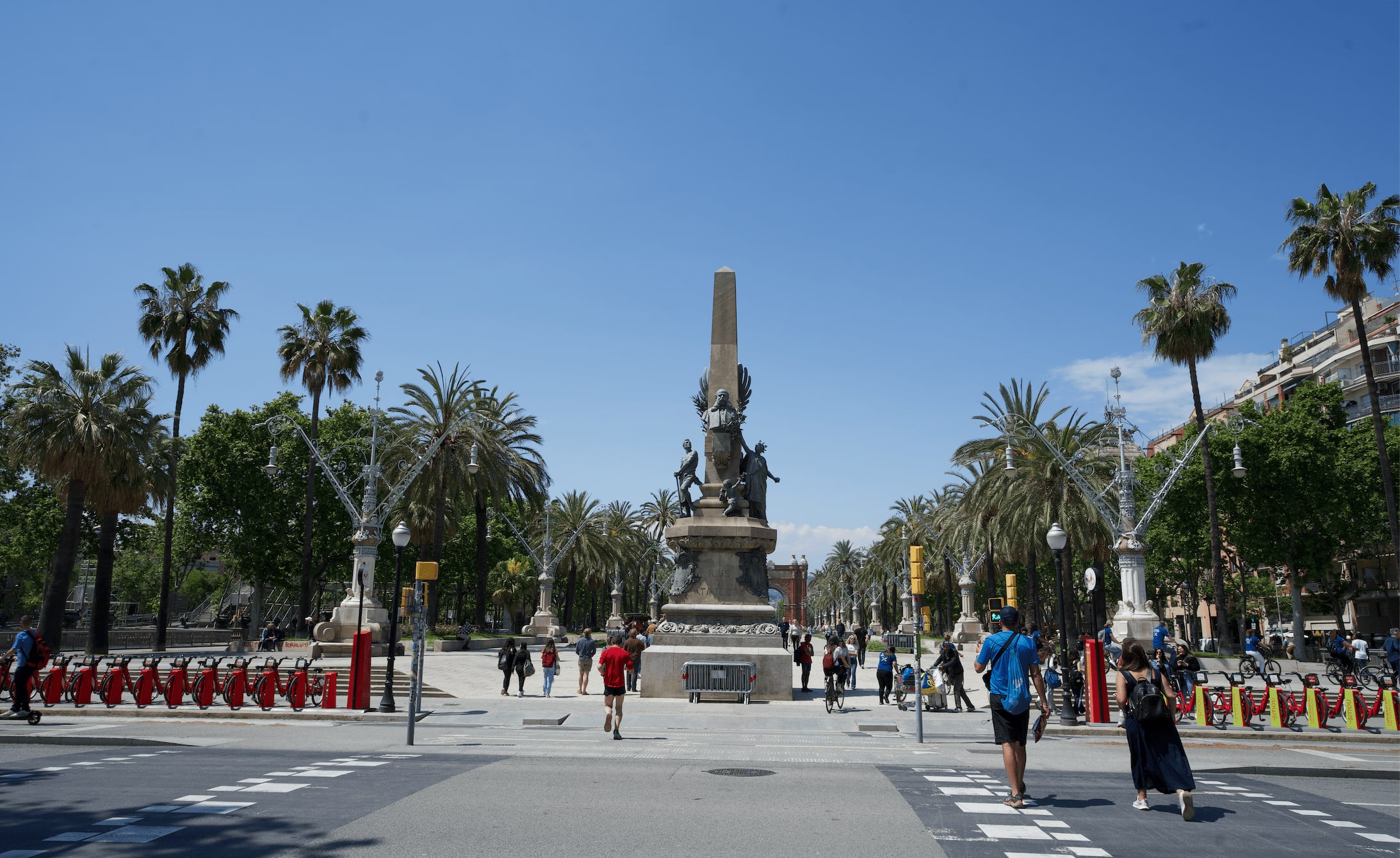 ---
| Day | Highlights | Night in |
| --- | --- | --- |
| Day 1 | Gothic Quarter & Barceloneta | Barcelona |
| Day 2 | Gaudí & Montjuic | Barcelona |
| Day 3 | Day trip to Montserrat | Barcelona |
| Day 4 | Day trip to Sitges | Barcelona |
---
Day #1
These four-day itineraries in Barcelona have been thought of to discover the best of the city and have a whole experience of the Catalan capital.
You are going to start day 1 with a good breakfast. If your hotel does not include breakfast, I recommend reading our article below to get some good nutrients before exploring Barcelona.
My top cafe recommendations for Barcelona:
The most typical breakfast in Catalunya and Spain, in general, is "pan tumaca" or bread with tomato; it is a delicious and salty option that consists of toasted bread with olive oil and fresh smashed tomatoes; you can add "jamón serrano" or eggs if there is the option. 
If you have breakfast included at the hotel, you will have "pan tumaca"; if not, it is a dish you will find at any cafe. 
After you have received all your nutrients, you can continue walking in the Barloneta harbor. On your way there, you will see Colon's monument right in front of the beautiful Mediterranean Sea.
I highly recommend visiting the History Museum of Catalunya to learn more about the area, and after that, look for the Market of La Barceloneta to try some tapas and tinto de verano. 
Take care of your personal belongings. This is a highly touristic area, and pickpockets can be found anywhere.
If you would rather have a bigger lunch, walk towards the W Marriot Hotel (very prominent in the harbor) and enjoy lunch at Peix Vela. 
After lunch, I recommend walking to Barcelona's Cathedral in the Gothic Quarter (16 minutes away by car) and starting a walking tour. You will learn the history and secrets of ancient Barcelona while marveling at its Cathedral, churches, and narrow streets.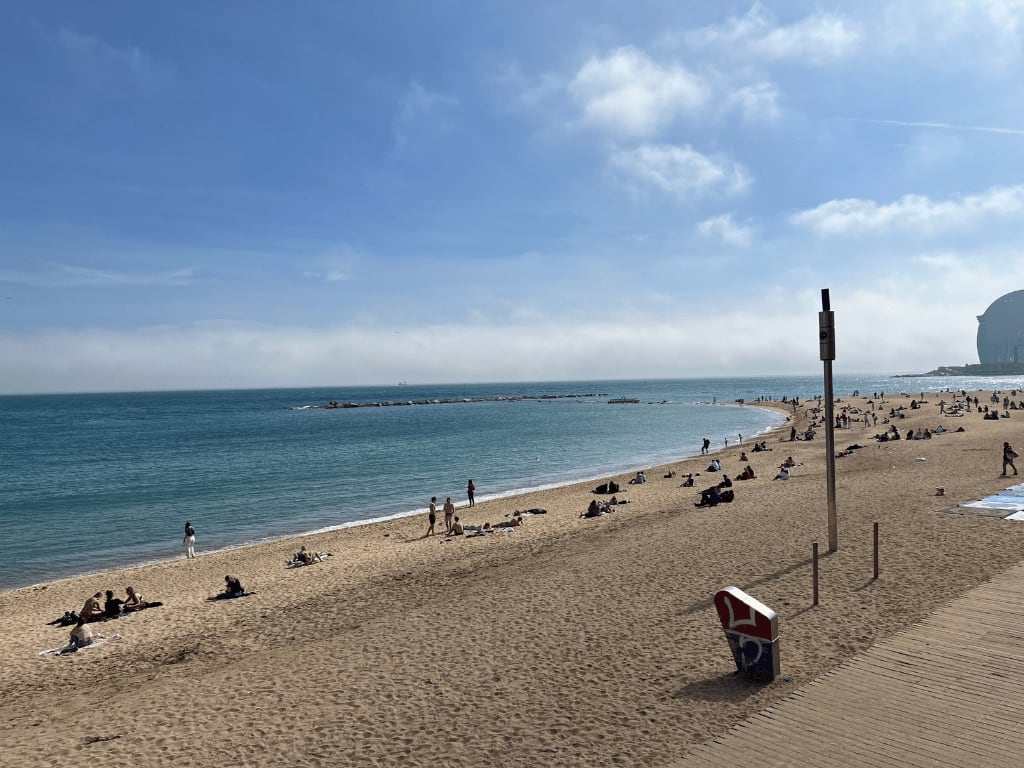 Day #2
On day 2, you will discover Gaudi's masterpieces and Montjuic Hill. After a decent breakfast, you will start the day with a tour of the Sagrada Familia. This was Gaudi's most remarkable work, which is still unfinished. 
Tours inside the church are around two hours, so after you have discovered this masterpiece, head to get some lunch. Look at restaurants nearby, such as Tossa Barcelona, to save time. 
After that, take a taxi or public transport to Park Güell. If this is your first time in Barcelona, you must see the park's architecture. This is another of Gauid's great projects that he didn't finish! 
Park Güell was supposed to be a residential urbanization, but people didn't want to move to the mountain. 
Finally, end the day at Montjuic to catch the fun Magic Fountain show.
Day #3
After two days in Barcelona, you have seen quite a lot, but there is so much more to this area of Spain that we are still not done! On day 3, you are going to book a tour to Montserrat.
Montserrat is a multi-peaked mountain range near Barcelona; it takes an hour by car to get there. Booking a tour to Montserrat is booking a unique experience. 
The mountain is known as the site of the Benedictine abbey, Santa Maria de Montserrat, which hosts the Virgin of Montserrat sanctuary. On top of that, you will ride the funicular railway to the Lookout of Saint Joan, which is almost 1000 meters above sea level!
I recommend closing day 3 with a nice dinner at the luxury gastronomy market El Nacional in Passeig de Gracia and walking to the illuminated Casa Batlló.
Day #4
Finally, on day 4, I highly recommend taking the train to Sitges. It's a beautiful coastal village an hour away from Barcelona. You can spend the day walking the Old Town, having some good seafood and enjoying the ocean view. 
Itinerary #2: Madrid Classics: Madrid, Toledo & Segovia
---
| Day | Highlights | Night in |
| --- | --- | --- |
| Day 1 | Gran Vía, Puerta del Sol & Madrid de los Austrias | Madrid |
| Day 2 | Retiro & museums | Madrid |
| Day 3 | Day trip to Toledo | Madrid |
| Day 4 | Day trip to Segovia | Madrid |

Now, itinerary number 2 focuses only on the Spanish capital of Madrid. The idea is that you get to see the whole beauty of the city without having to hassle at every minute. 
Day #1 
Once you have settled in Madrid, it is time to explore the landmarks and hidden corners of the city. 
You need to start day 1 with a good breakfast, and just like I did in Barcelona, I will leave you my top recommendations right here:
After you have refilled your energy, let's start with a tour through the Palacio Real. I recommend a guided tour, which lasts around two hours, and you will learn a lot about Spain's history and the Royal family. 
When you finish the Royal Family tour, walk a few meters and visit the Almudena Cathedral, consecrated by Pope John Paul II in 1993.
Then, walk towards the Plaza Mayor and Mercado San Miguel. In the latter (usually crowded), you can try delicious tapas and gourmet delicatessen such as "jamon serrano," croquetas, manchego cheese, wine, and more!
Finish your first day with the famous Gran Vía; you can take a selfie at Plaza Callao and stroll up or down the famous road of Madrid looking for your favorite stores. 
If you walk to Plaza de España, you will find the biggest Zara store in the world.
Day #2
On day 2, you will continue with some nature and culture. Let's start the day with a stroll through the Retiro, where you can admire the unique sculpture of the Fallen Angel.
Walking the Retiro might get you hungry, so get in a taxi and go get some lunch at Mercado Ibiza Restaurant. I highly recommend the "croquetas," the mellow rice, the truffled potato omelet, and the "torrija" for dessert. 
After your lunch, finish your day with one of Madrid's iconic museums. You have plenty to choose from, and I will leave you a featured article down below; if this is your first time, I suggest going to the Prado Museum and marveling at Velazquez's and Goya's masterpieces.
Day #3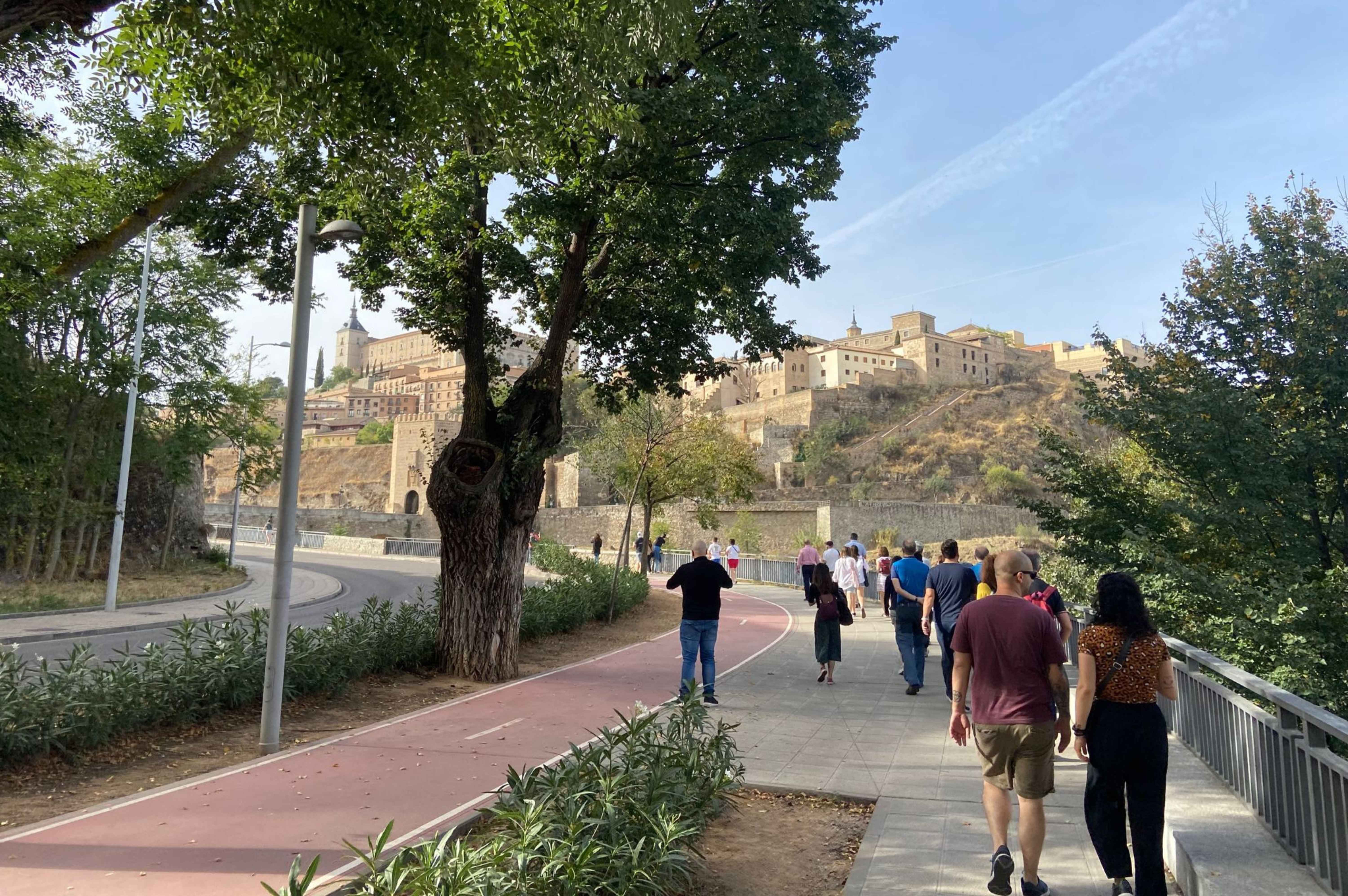 Day 3 is reserved for the "City of the Three Cultures." Toledo is a UNESCO World Heritage Site with many essential landmarks from its medieval era.
I highly recommend booking a tour of Toledo to make the best out of your visit and learn about the city. There are great tours and even free options from Civitatis that will help you understand the city's background more deeply. 
Usually, tours include a ride on the bus, but in case you want to travel on your own, you can also take a train from Atocha. The ride only takes half an hour, and the station is less than 20 minutes away (walking) from the old town. 
You must visit the Alcázar, the Cathedral, the Synagogue, and the Plaza Zocodover in Toledo.
Day #4
Finally, day 4 of this itinerary is another day trip, but this time to a northern city in Madrid, Segovia.
Segovia is another city listed as a UNESCO World Heritage Site due to its ancient Roman Aquaduct, which remains intact.
Depending on the time that you choose to visit Segovia, it would either be too hot or too cold ( and the same goes for Toledo)ñ so be sure to check the weather reports before traveling.
The best things to do in Segovia are in the city's old town. You should start by looking at the Roman Aqueduct in Segovia, built over 2,000 years ago, which is one of the best-preserved ancient monuments in Spain.
Then, immerse yourself in the Jewish Quarter and walk to the Alcázar, the castle that inspired Walt Disney to design his fantasy movies.
Make a reservation at "Mesón de Cándido" and experience the way of eating cochinillo in the Segovian style.
Itinerary #3: First Timers Trip: Madrid & Barcelona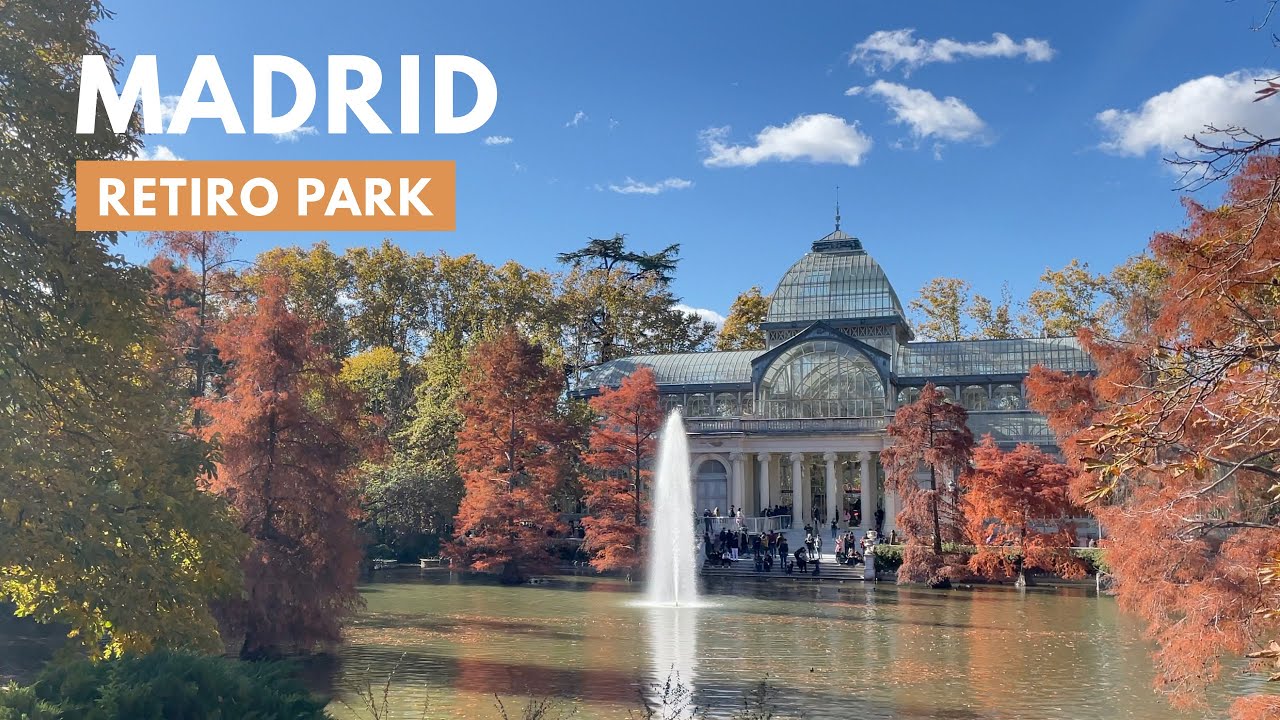 ---
This third itinerary is for people who don't want to negotiate Madrid or Barcelona. Honestly, two cities in four days is a bit exhausting, and you don't get to see everything, but here is my best recommendation. 
| Day | Highlights | Night in |
| --- | --- | --- |
| Day 1 | Gothic Quarter & Barcelonate | Barcelona |
| Day 2 | Gaudí & Montjuic | Barcelona |
| Day 3 | Gran Vía, Puerta del Sol & Madrid de los Austrias | Madrid |
| Day 4 | Day Trip to Toledo | Madrid |
---
Day #1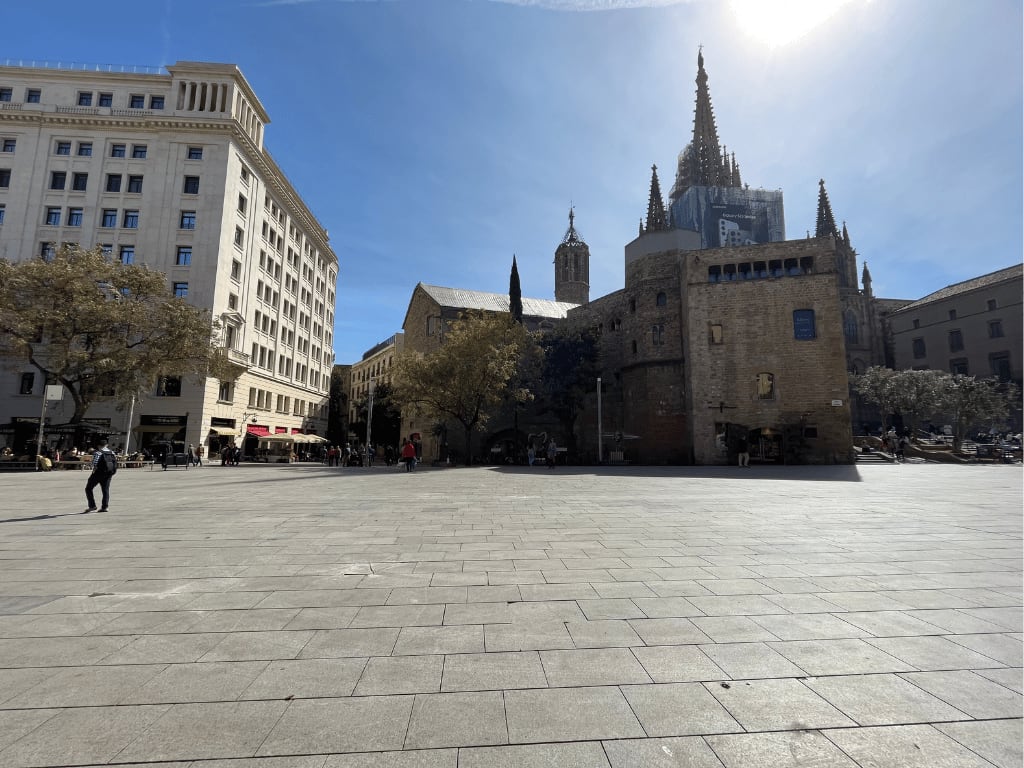 Day 1 in Barcelona is about its Gothic charm. You will start the day by having some insanely good coffee at Nomad or at Hidden Coffee Roasters (I left the featured article on Barcelona's best cafes in the first itinerary).
After your caffeine boost, immerse yourself in the Gothic Quarter, starting with the Cathedral of Barcelona. I recommend getting a walking tour to learn about the history and curious facts about this area. 
If you decide to explore on your own, then visit the next landmarks:
Barcelona's Cathedral
Santa Maria del Mar Basilica
Plaça del Rei
Plaça de Sant Jaume
Sant Felipe Neri Square
Picasso Museum
At each place, Google for its history and get a better understanding of the place you are exploring.
 After you have explored the Gothic Quarter, go ahead and walk down the Ramblas towards the Barceloneta. On your way, stop at the Boquería Market and get some delicious hams, cheese, and gourmet desserts.
Then make your way to La Barceloneta, where you can spend a relaxed afternoon watching the seaside and drinking a nice glass of wine at the restaurant Peix Vela. 
If you are a fan of boats, another activity would be to book a boat ride through Barcelona's coastline; plenty of choices take you to enjoy the sunset and some drinks. 
Day #2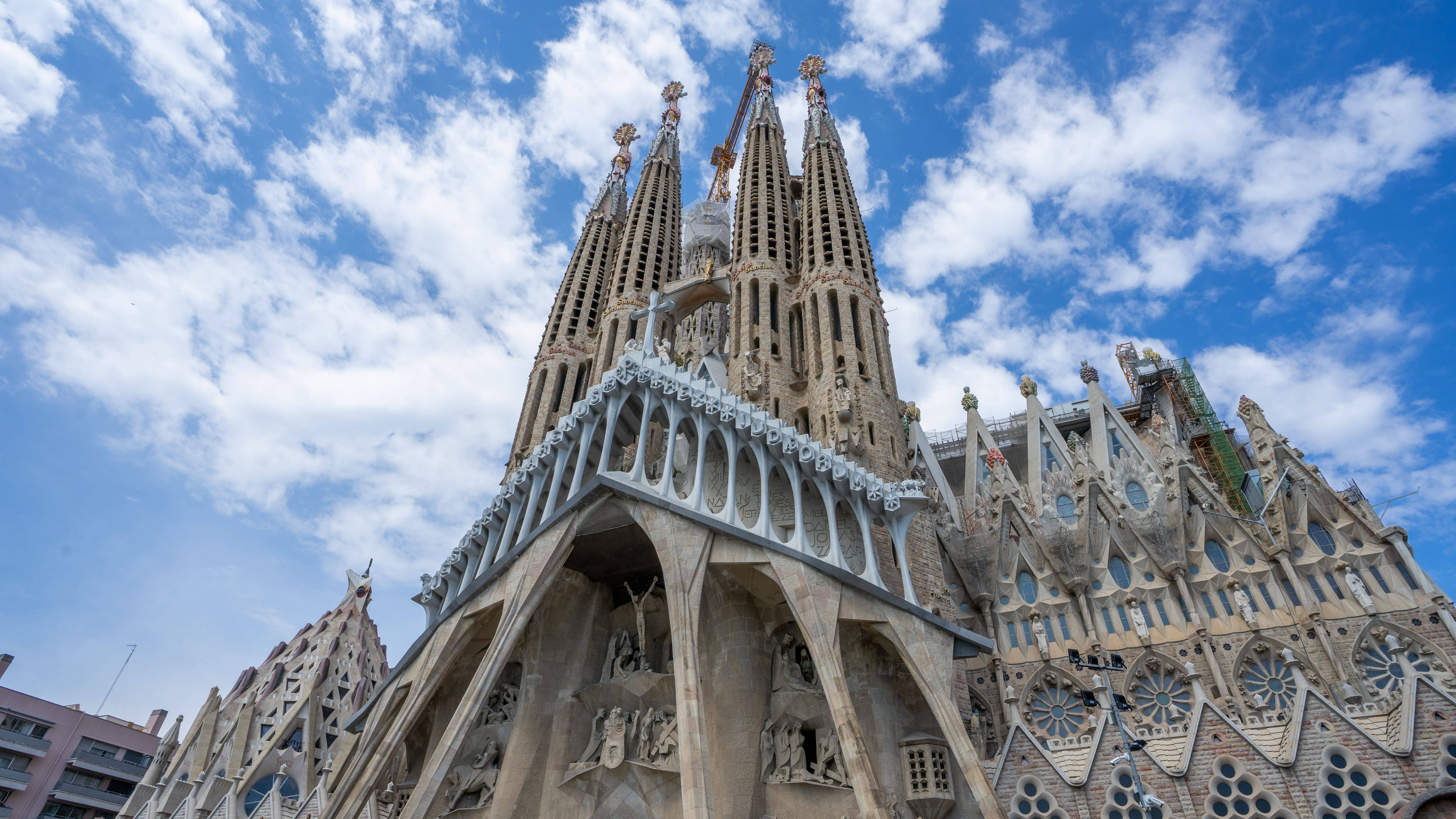 On your day 2 in Barcelona, start with a guided tour through the Sagrada Familia. The morning is the best time to visit Gaudi's most impressive masterpiece because fewer people exist.
If you need coffee, go to the Syra Coffee, a few minutes from the Sagrada Familia. I will leave you the link to the place here, Syra Coffee Sagrada Familia
After you have marveled at the art and detailed work of the Sagrada Familia, hop on the metro, taxi, or Uber and go straight to the Park Güell. You must get your tickets ahead of time to skip long queues. 
Park Güell will give you the dose of nature you need to keep on going for the next of your trip. Also, don't forget to visit the park's lookout of the city, which will give a stunning view of the skyline and the importance of the Sagrada Familia in the city. 
After these two tours, you must be starving; get some lunch at one of the places in our featured article (linked below). One of my favorite restaurants for crazy good tapas and a nice environment is La Flauta (Rambla de Catalunya, 91, 08008 Barcelona); try the croquetas and their torrija!
Here you have a list of the best restaurants in Barcelona:
After lunch, head to Montjuic Castle, where you can get another panoramic view of Barcelona, and end the day with a beautiful water show at Montjuic Magic Fountain.
Day #3
On day 3, you should take an early train to Madrid to make the best out of this journey. I recommend the Iryo train that leaves at 7:05 a.m. and arrives in Madrid at 9:35 a.m.
Once in Madrid, leave everything at the hotel, get some breakfast, and kick off the day with a walking tour around Madrid de los Austrias, where you will get to see the Royal Palace, the Opera, the Plaza Mayor, and Mercado San Miguel. 
Grab a bit at the Mercado San Miguel or at the Pimiento Verde, a delicouis restuant with Basque cuisene. 
End your first day in Madrid with some shopping in Gran Vía, and take a selfie with Madrid's most famous street and Schweppe's sign.
Day #4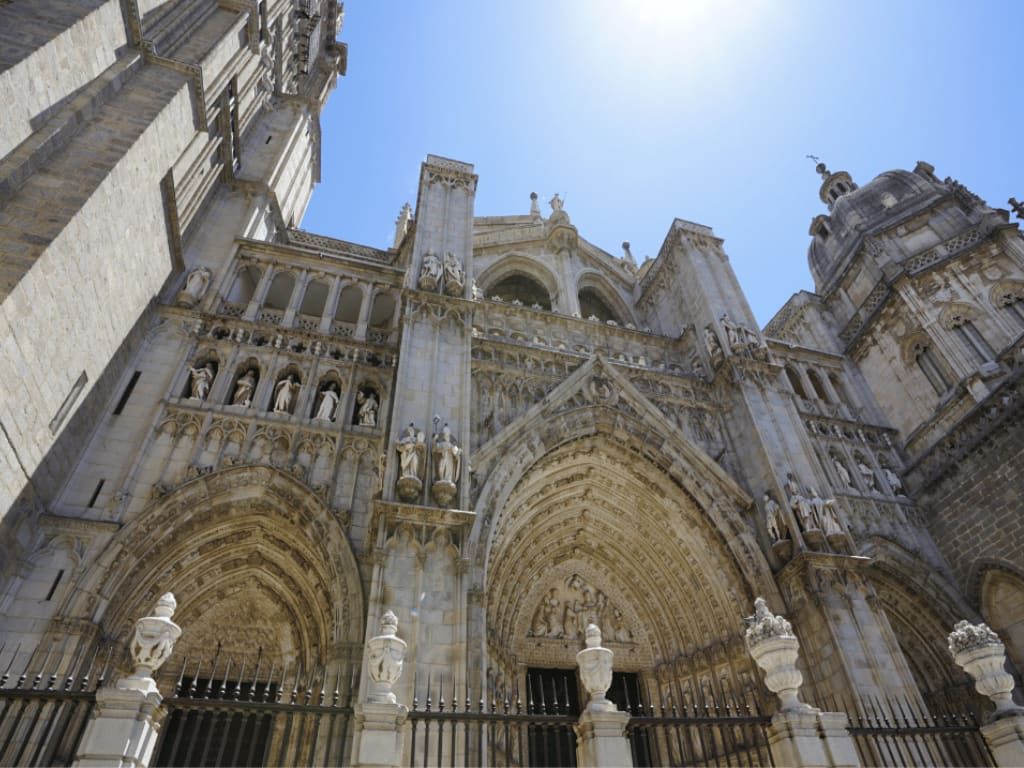 Finally, day 4 has been designated as a day trip to Toledo.
Get to know Spain's "City of Three Cultures" with a guided tour explaining all the important stories and spilling the curious facts.
If you decide to explore the medieval town alone, you must visit Toledo's Cathedral, the Alcázar, and the Synagogue. You will also find a tiny mosque, Mezquita del Cristo de la Luz, which became a Christian church after the Muslims were expelled from Toledo. 
You can make your day trip to Toledo pretty chill and allow yourself to wander around the cobblestone streets. Don't forget to visit the Alcantara Bridge, and if you are after a little adventure, head to the Lookout El Valle, a 30-minute walk from the train station or 6 minutes by taxi.
Itinerary #4: Going South!: Madrid & Seville
---
This itinerary is meant for people who are dying to see Madrid and Andalusia. If Barcelona is not your cup of tea, then I have created a fourth itinerary with which you can see the country's capital plus the famous southern cities of Granada and Seville.
| Day | Highlights | Night in |
| --- | --- | --- |
| Day 1 | Gran Vía, Puerta del Sol & Madrid de los Austrias | Madrid |
| Day 2 | El Escorial & Valle de los Caídos | Madrid |
| Day 3 | Day Trip to Cordoba | Sevilla |
| Day 4 | Cathedral & Real Alcazar | Sevilla |
Day #1
Day 1 of this itinerary is pretty similar to the previous Madrid itinerary. I honestly think that Madrid de los Austrias and Gran Vía are the most iconic places that you can't miss in Madrid.
So, for this first day of this itinerary, I recommend starting with a tour of the Royal Palace and continuing to marvel at Madrid's Opera House. After that, you can continue to Plaza Mayor and the Mercado San Miguel. 
If you have time, go ahead and explore the one of Madrid's neighborhoods. After having some tapas in the Mercado San Miguel, you can explore La Latina or the Barrio de las Letras. Both historically important and beautiful in their own way, they will show you a side of Madrid that not everyone can discover. 
Again, I recommend ending your day with Puerta del Sol, Callao and Gran Vía. Enjoy the sunset at the rooftop of the Hotel RIU with some nice cocktails and tapas
Day #2

On day 2 in Madrid, I recommend hiring a tour to the Valle de los Caídos and El Escorial. Both are historically relevant landmarks and architectural masterpieces located outside the city center. 
With a guided tour, you can perfectly visit both landmarks. El Escorial is a historic town home to the impressive Royal Monastery of San Lorenzo de El Escorial, house to the royal mausoleum. 
The controversial Valle de los Caídos (Valley of the Fallen) was built by Franco from 1940 to 1959, and for years it was considered the mausoleum of the former dictator. The Valley of the Fallen houses a basilica and a monument to the Spanish Civil War.
These landmarks are a must in Spain!
Day #3
Day 2 is your last day sleeping in Madrid because, on day 3, you will take a train to Cordoba to explore the old town and taste the delicious Andalusian food.
In Cordoba, you can get breakfast at Hygge Cafe, a few minutes away from the Roman Bridge.
Make sure to book a tour of the Mosque-Cathedral and admire the impressive Mudejar architecture of this UNESCO World Heritage Site. 
After the Mosque-Cathedral, explore the old town, the Alcázar, the Viana Palace, and the Roman Bridge.
Before taking your train to continue to Seville, grab a bit at the Taberna de San Miguel. Try their pisto, and patatas bravas. 
Wrap up the day with a late train to Seville, where you will spend the night!
Day #4
Day 4 of this adventure has arrived, and you will finish your journey through Spain in Seville. 
Seville has a unique vibe; even a song dedicated to the city says, "Saville has a special aroma…". You can discover that yourself when you step out of the southern city to explore a few of the most famous landmarks in the country.
Start the day with a tour of the Royal Alcázar; once again, I recommend getting a guided tour to learn about the place's history. After the Royal Alcazar, walk to the Plaza de España and enjoy some street flamenco or a ride in an artificial lake.  
In the afternoon, visit Seville Cathedral and climb the stunning Giralda. If you have time to spare, explore the old town and walk along the Guadalquivir River, where you will spot the Tower of Gold and the Triana Neighborhood. 
---
And there you have it! Four different itineraries for four days in Spain! If you decide on one, let us know; we would love to solve any doubt. 
If you have traveled to any of these cities, tell me about your experience and tips so more travelers can improve their own itineraries.