5 Days in Spain: Itineraries to See (almost) Everything!
July 25, 2023
Updated:

August 1, 2023
Published: July 25, 2023
In a 5-day trip to Spain, should you stick to the main cities, book a day trip to a nearby small town, or tour elsewhere?
There are many possibilities to create the travel experience of your dreams. But hey, as a local, I'd say five days are enough to see almost everything, depending on your priorities.
In this article, I've got you covered with the best advice to organize the best vacation.
You'll discover three diverse itineraries curated for different types of travelers: first-timers looking for iconic landmarks, seasoned explorers seeking hidden gems, and culture enthusiasts ready to immerse in Spain's rich heritage.
Let me show you how to make the most of your five-day adventure!
ITINERARY #1 - Discover the 3 main cities + a Day Trip!
---
| Day | Highlights | Night in |
| --- | --- | --- |
| Day 1 | Explore Barcelona: A captivating Mediterranean city | Barcelona |
| Day 2 | Dive into Barcelona's iconic attractions | Madrid |
| Day 3 | Embrace Madrid, the vibrant heart of Spain | Madrid |
| Day 4 | Experience Medieval Toledo on a Day Trip | Seville |
| Day 5 | Embrace Seville's Warm Welcome | Seville |

You will begin your travel adventure in the stunning and cosmopolitan city of Barcelona, where art, culture, diversity, and incredible architecture live together. Not to mention that it has a front row to the Mediterranean Sea! It enjoys pleasant weather throughout the year as the sea breeze gives relaxing and comforting vibes and atmosphere.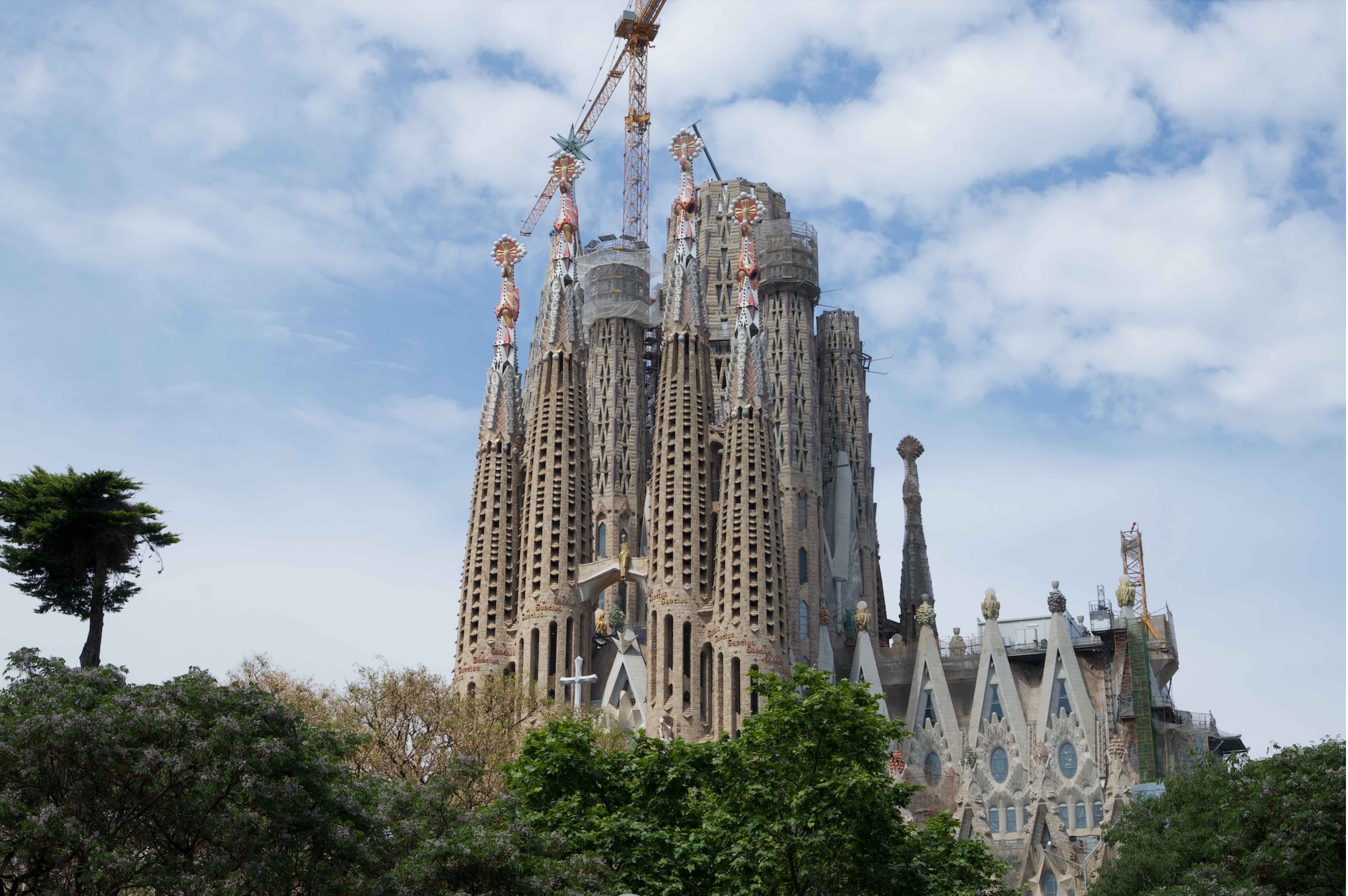 I really suggest you spend day 1 exploring the highlights of Barcelona, such as the famous Sagrada Familia, the iconic Casa Battló, and La Pedrera. Delight yourself in the famous Mercado de la Boquería or try seafood delights next to Barceloneta Beach. Take this day to soak in this enchanting city's ambiance and welcoming vibes so you have something left to experience on day 2, which I recommend you save for Park Güell, Tibidabo Park, or Camp Nou; it's your pick! Depending on your preferences, you can choose the activity that best suits your needs. 
Here's our suggestion on how to spend the perfect day in Barcelona with the landmarks explained so you have ideas on what to include in your travel plans. 
🇪🇸 Read more: 1 Day in Spain? Here's the perfect 24-Hour Itinerary!
On day 2, I suggest you travel to Madrid, Spain's heart and principal capital, in the late afternoon. Have a well-rested sleep, and prepare for day 3, in which you'll explore the highlights of this beautiful, elegant, and captivating city that welcomes everyone with open arms!
Having a traditional Spanish breakfast, chocolate with churros, at Chocolatería San Ginés is a must. Then you'll find yourself in the middle of the bustling city center; you can wander in the streets and visit Plaza Mayor, Puerta del Sol, Callao, Plaza de España, the Royal Palace, walk-in Gran Vía, and head to Cibeles, reach the Retiro Park and finish with dinner in front of La Puerta de Alcalá. If you don't want to do a lot of walking, I suggest you take a hop-on & hop-off bus or have shelter in one of the most important museums of Spain, the Prado Museum, the Reina Sofía, or Thyssen.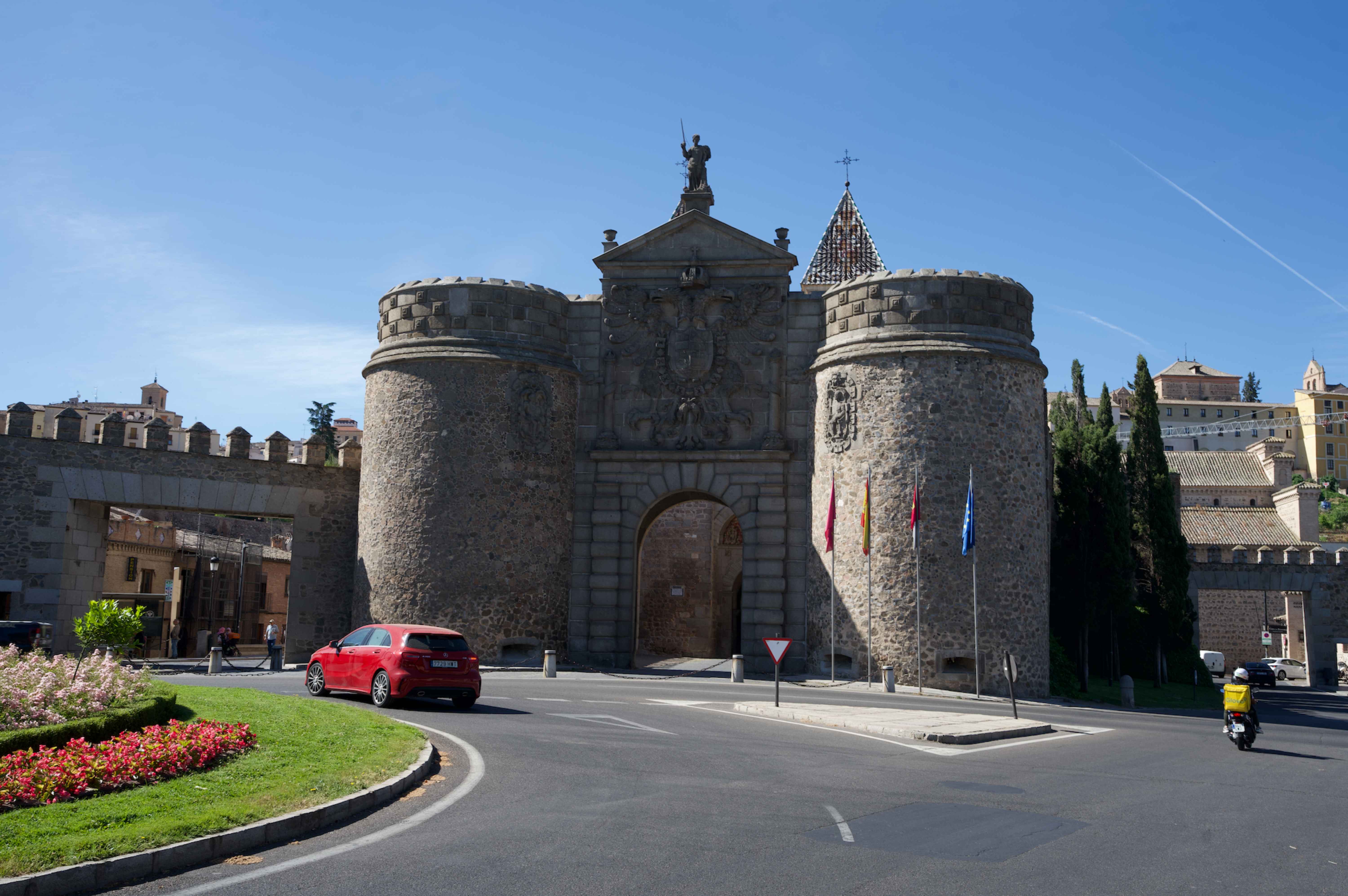 The next day, day 4, you should embark on a day trip to discover one of the prettiest and most enchanting historical and medieval cities, Toledo!
This gorgeous town near Madrid is worth exploring for its Medieval architecture, castles, and cathedrals. You'll transport back in time. Make sure you visit the Cathedral of Toledo and the Alcázar de Toledo, and head to a walking viewpoint to appreciate the city from above. Also, don't forget to eat typical regional food: cochinillos, lamb, stews, and many other delicious dishes. 
This day trip is optional, and if you want to spend more time in Madrid, it is advisable too! I can get excited and squeeze everything in 5 days, but it is possible!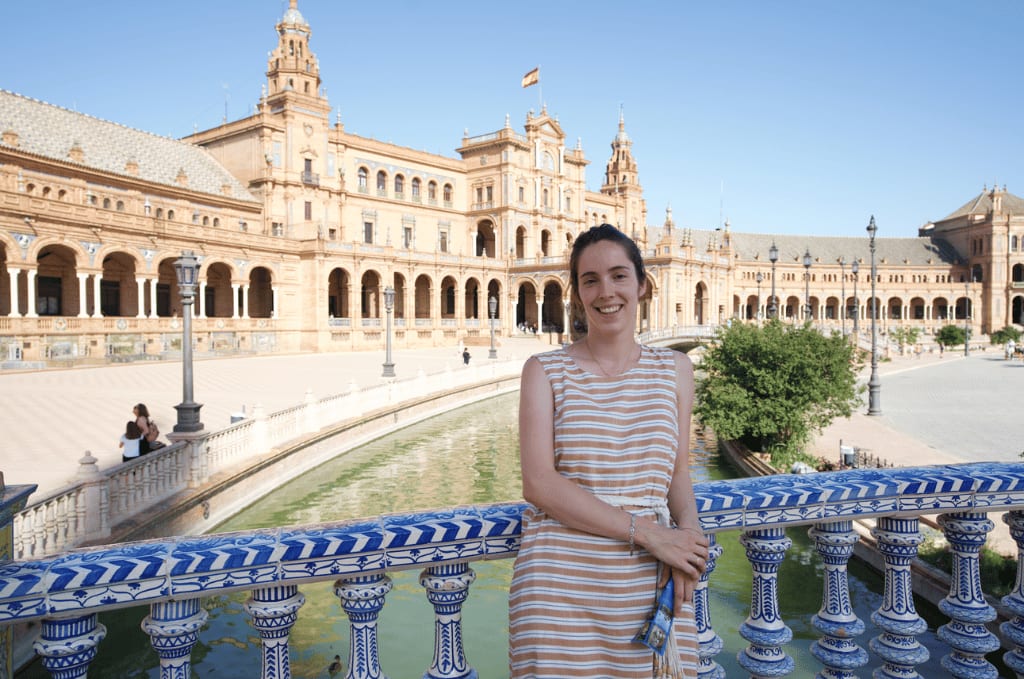 For day 5, get ready to take the road and travel to Seville, your last Destination. This is the third biggest city in Spain, one of the most visited, and where you can grab the essence of what it is like "living in the south."
Visit the incredible Plaza de España and Maria Luisa Park for a nature retreat, see the impressive Alcázar de Sevilla, the beautiful Guadalquivir River… Seville has many things to do.
It's where Flamenco flourishes at its best, and you can find the warmest version of Spain (both in terms of weather and friendly people).
I wish you had more time so I could show you a bit more about everything, but it's okay. You can come back anytime.
ITINERARY #2 - Explore lovely cities in Southern Spain
---
| Day | Highlights | Night in |
| --- | --- | --- |
| Day 1 | Discover the Enchanting Seville, Southern Spain's Jewel | Seville |
| Day 2 | Enjoy Sun, Sand, and Historic Charms in Cádiz | Seville |
| Day 3 | Day trip to Breathtaking Ronda | Málaga |
| Day 4 | Wander in lively Málaga, Picasso's Hometown | Málaga |
| Day 5 | Admire Moorish Beauty in Granada | Granada |
This Itinerary is for those who have already traveled to Barcelona and Madrid and want to see something different. You need to visit the South! It's total magic.
It has landmarks declared UNESCO World Heritage Sites, such as the Alhambra in Granada and the Alcazar in Seville (that I've already mentioned)
The region is rich in towns and enjoys many diverse landscapes and places to discover. Fortunately, it is a comfortable area to visit accompanied by a private driver, or renting your own car.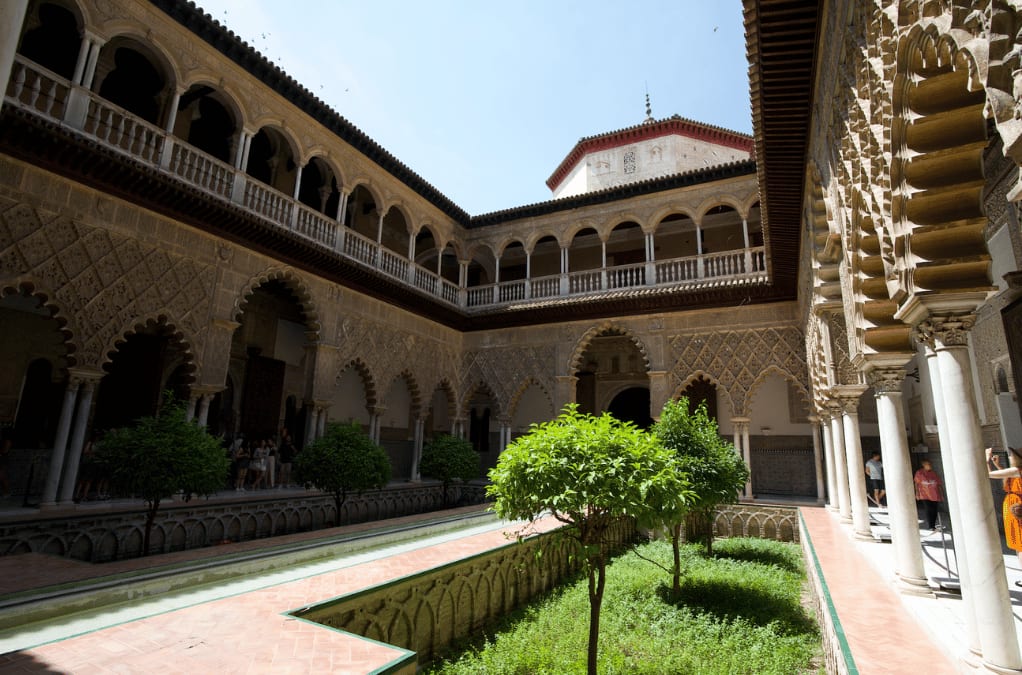 On day 1, you'll begin in the charming city of Seville, you know the deal, home to an attractive mix of Moorish, Christian, and Jewish architecture and history.
Same as I told you earlier, don't miss the Royal Alcázar of Seville, the oldest royal palace in use worldwide, and the Seville Cathedral, the world's largest Gothic temple, and of course, enjoy a leisurely walk in the famous Plaza de España.
Oh and, if you're interested in bullfighting, the oldest bullring in Spain is in Seville, called Plaza de Toros Real Maestranza, the Triana Bridge, and maybe you can grab dinner on the Guadalquivir River or a lovely rooftop with views of La Giralda Tower!
Read more: 10 Iconic Landmarks in Seville and Must-Visit Attractions
On day 2, it's time to say goodbye to this big city and head to Cádiz, probably one of the best towns in Spain. (also one of my favorites) Besides paradisiac beaches such as La Victoria, San Maria, and La Cortadura, Cádiz is packed with history and culture.
You'll find experiences of all kinds, from some street flamenco in the district of Santa Maria to getting lost in the streets of Alameda de la Apodaca y Marqués de Comillas, every corner of this city is so romantic to visit with your partner!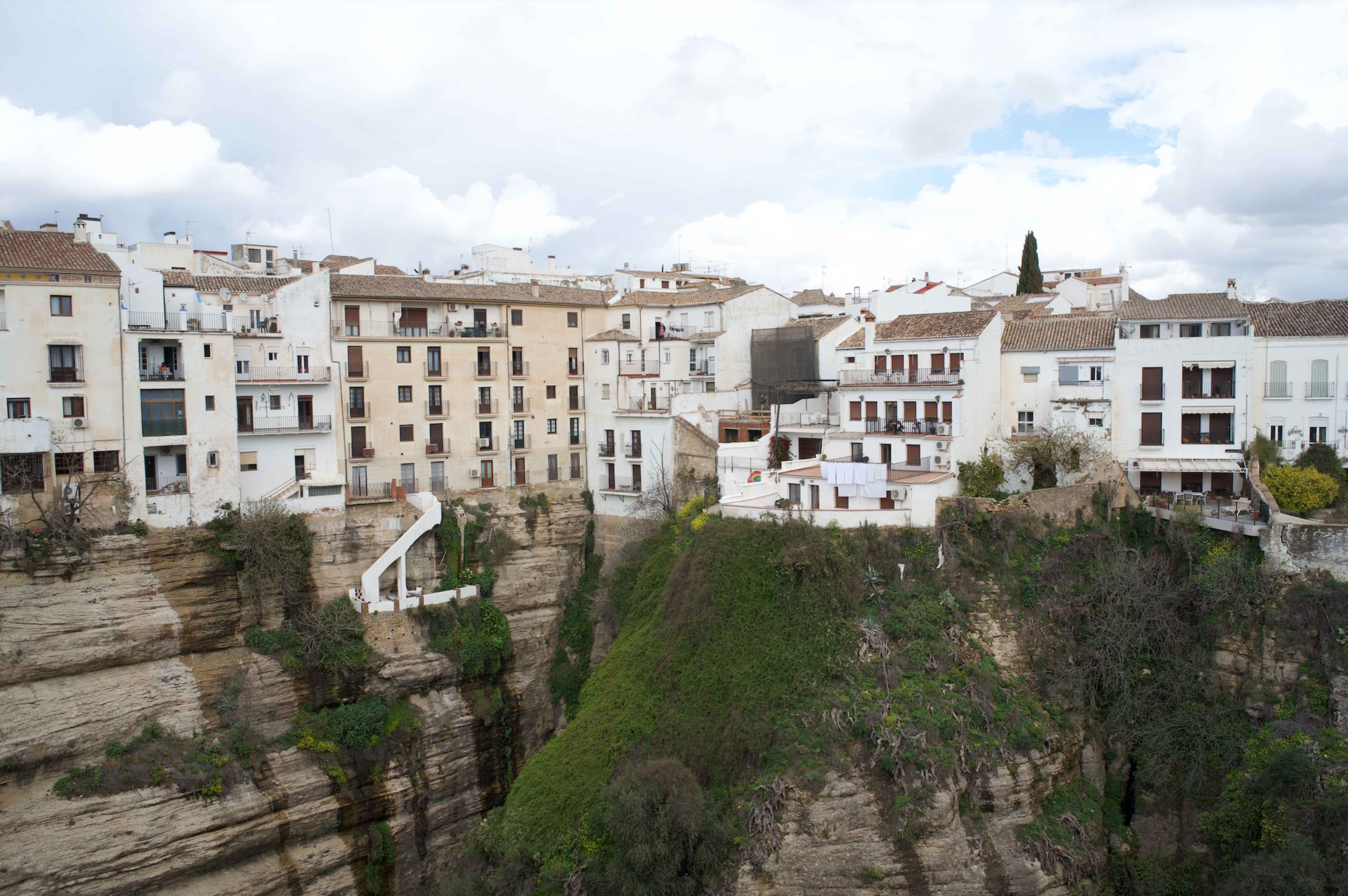 On day 3, make sure you're ready for Ronda! A beautiful small town in Málaga, everything is easy to access, and you can visit nearly everything on foot while enjoying the main tourist attractions throughout the day. All viewpoints are unique, making Ronda a primary place to stay in Andalucia. Read more.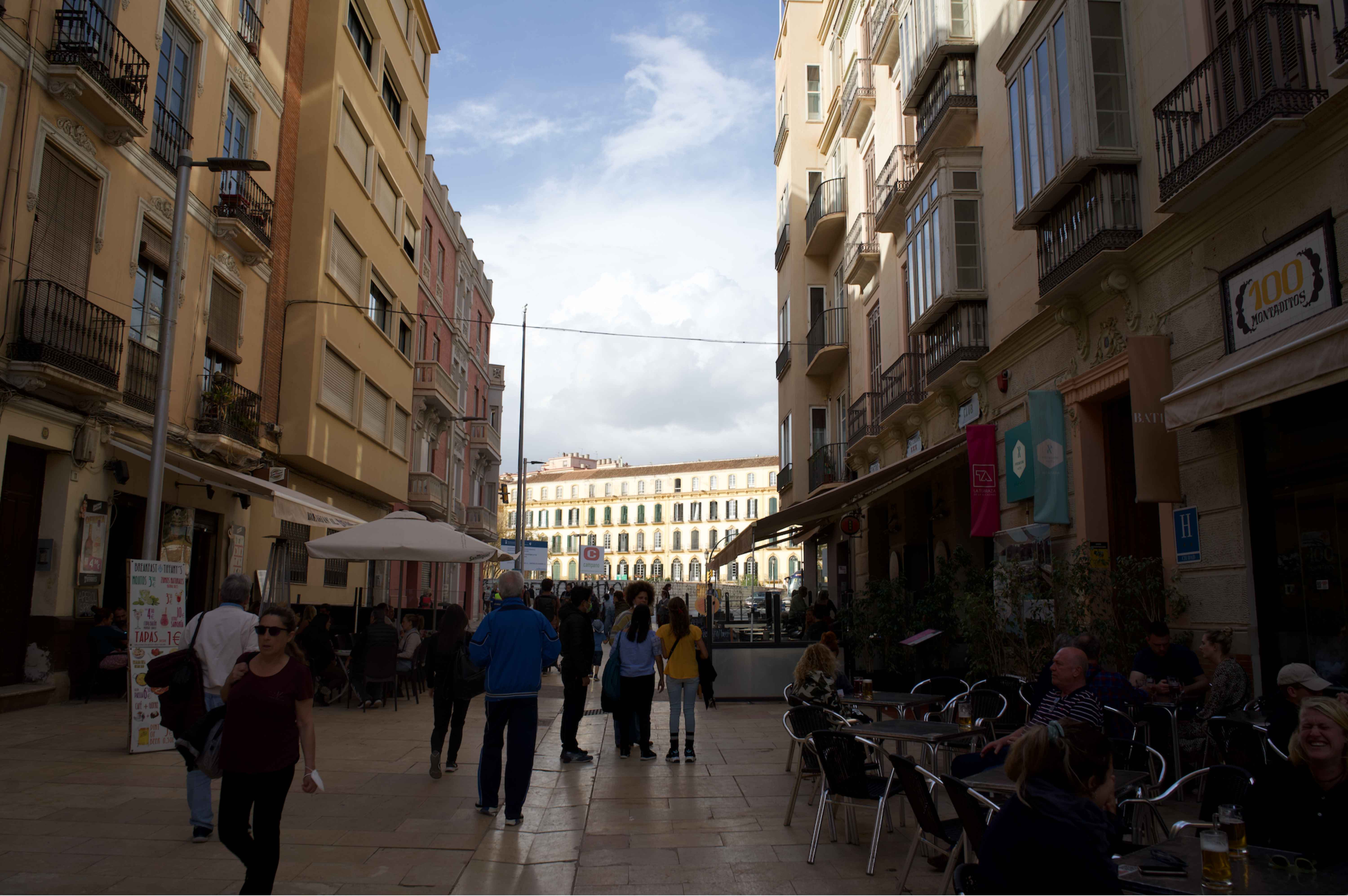 On day 4, you will discover Málaga, the capital of the famous Costa del Sol and one of the most incredible cities in Spain.
Be sure to visit La Alcazaba de Málaga, the Plaza de la Constitución on Calle Larios, the Málaga Cathedral, the Picasso Museum, and the Roman Theater. This is a coastal city that vibrates high for its people, its colors, and of course, the food! Try a fried fish by the beach, and you'll know what heaven looks like!
Moving on to day 5, you'll head to Granada, home to the captivating and majestic Alhambra de Granada, a beautiful palace and fortress, the most important monuments of Islamic architecture, and one of the best-preserved palaces of the historic Islamic world. Which can
Granada is a city that should be on everyone's list, no exaggeration.
Why? Simple: You can't visit Spain and immerse yourself in its culture without understanding its past and Muslim history, which you can also see in the Albaicín and Sacromonte neighborhoods. This city will probably be one of the most memorable trips of your life.
This way, we end strong with what could be our second itinerary Idea for those travelers who have already got a glimpse of the top Spanish cities and are hungry for more.
ITINERARY #3 - Spain for First-time Travelers
---
| Day | Highlights | Night in |
| --- | --- | --- |
| Day 1 | Classic city sightseeing in Madrid | Madrid |
| Day 2 | Explore the renowned art triangle in Madrid | Madrid |
| Day 3 | Soak in the Atmosphere of Barcelona | Barcelona |
| Day 4 | Discover Gaudí's Masterpieces | Barcelona |
| Day 5 | Day trips to La Costa Brava / Wine Tours | Barcelona |
If this is your first time in Spain, my recommendation as a local is to immerse yourself in the main Spanish cities and spend enough time in each.
Discover Barcelona and Madrid to the fullest, enjoy the best of each place without rushing, and be able to soak in the culture. 
On day 1, arrive in Madrid and visit the city's best highlights. Let's start with the Royal Palace of Madrid, and from there, you can easily move on to the city center by walking. You'll reach Plaza Mayor, Sol, Mercado San Miguel, and everything nearby! Make sure you take enough pictures, take your time to know the details, or even get a guided walking tour so you can understand the landmarks. If not, you can always visit our articles, where we explain everything about them.
Afterward, I suggest you go to a nice restaurant or maybe try some tapas bars if you like it. Anyways, here are our top recommendations:
As for the afternoon, spend your day at the lovely Retiro Park, grab some snacks, an ice cream in Mistura ice cream, or an açai bowl from The açai spot (which is very trendy in Madrid right now), and take it to the park!
Then, you have options, and you could end your day on a rooftop terrace, for example, the one in the RIU Hotel in front of Plaza de España, go on top of the Palacio de Cibeles, or have dinner with views of Puerta de Alcalá! As a local, these are among the two most exquisite ways to spend your night in Madrid. 
Of course, if you prefer partying or want to try many different local tapas bars, that's alright too!
On day 2, I suggest you visit the art triangle: The Prado Museum, the Reina Sofía Museum, and the Thyssen Museum. Also, take this time to visit the landmarks you couldn't see the day before and to try the restaurants and bars that caught your attention. After all, your unique experience is all that matters.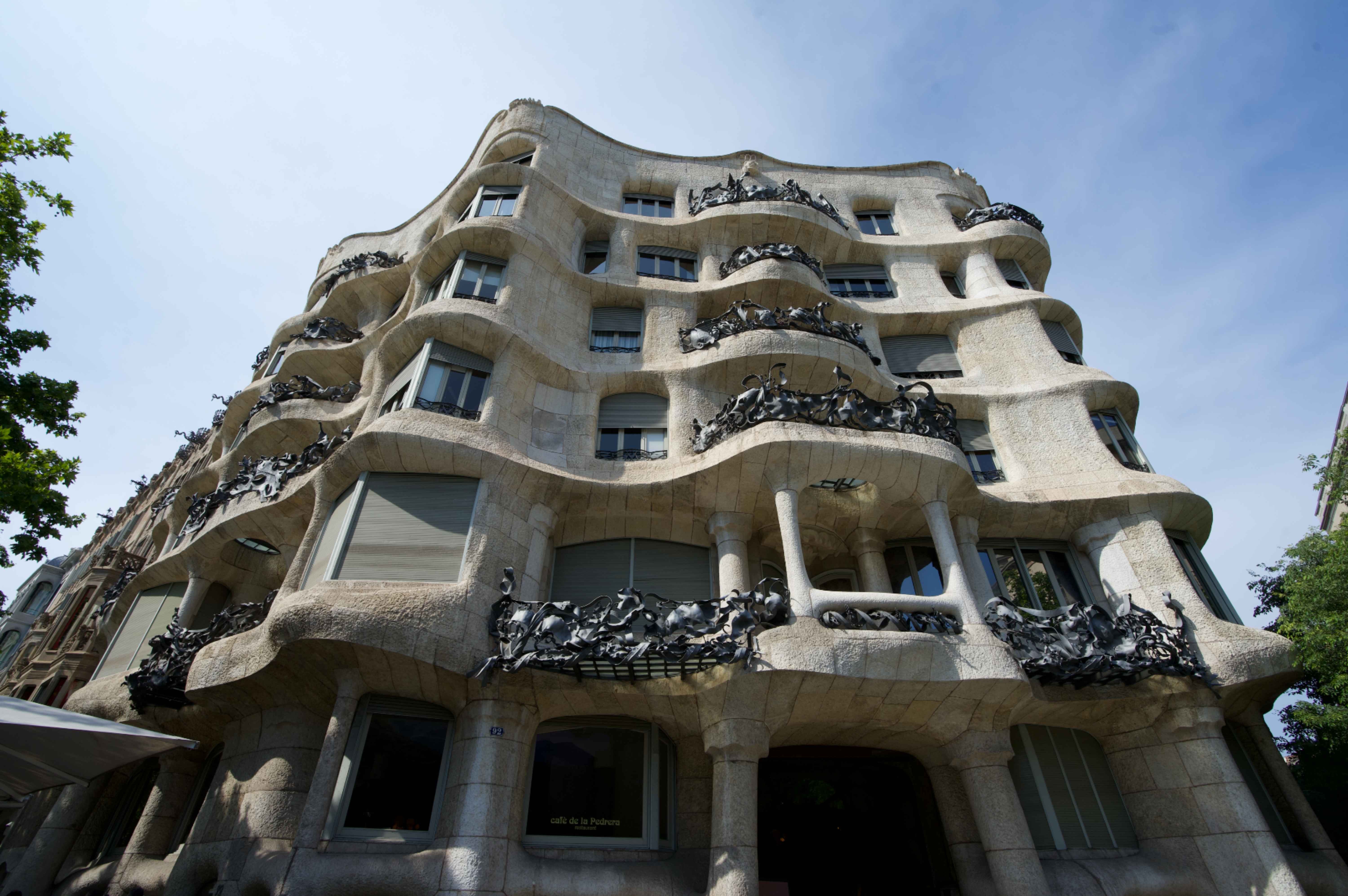 On day 3, head to Barcelona first thing in the morning and get ready to get lost in the streets! Walk in Passeig de Gràcia, enter Casa Batllò and La Pedrera, discover Las Ramblas, the famous Gothic Quarter, and the Boquería market, and do some people-watching as you get immersed in the relaxed and chill atmosphere that surrounds you. After that, heat to the Montjuïc Fountain to see the incredible spectacle of lights. 
On day 4, discover the magical world of Gaudí and his most famous work, the Sagrada Familia. Visit it early in the morning to avoid crowds. Then, head to Park Güel, see the Arc du Triomf and the Ciutadella Park.
For football enthusiasts, you can also take a guided tour to Camp Nou, Barcelona Football Club Stadium (the biggest in Spain)
Then, finish strong with seafood by the gorgeous Barceloneta Beach.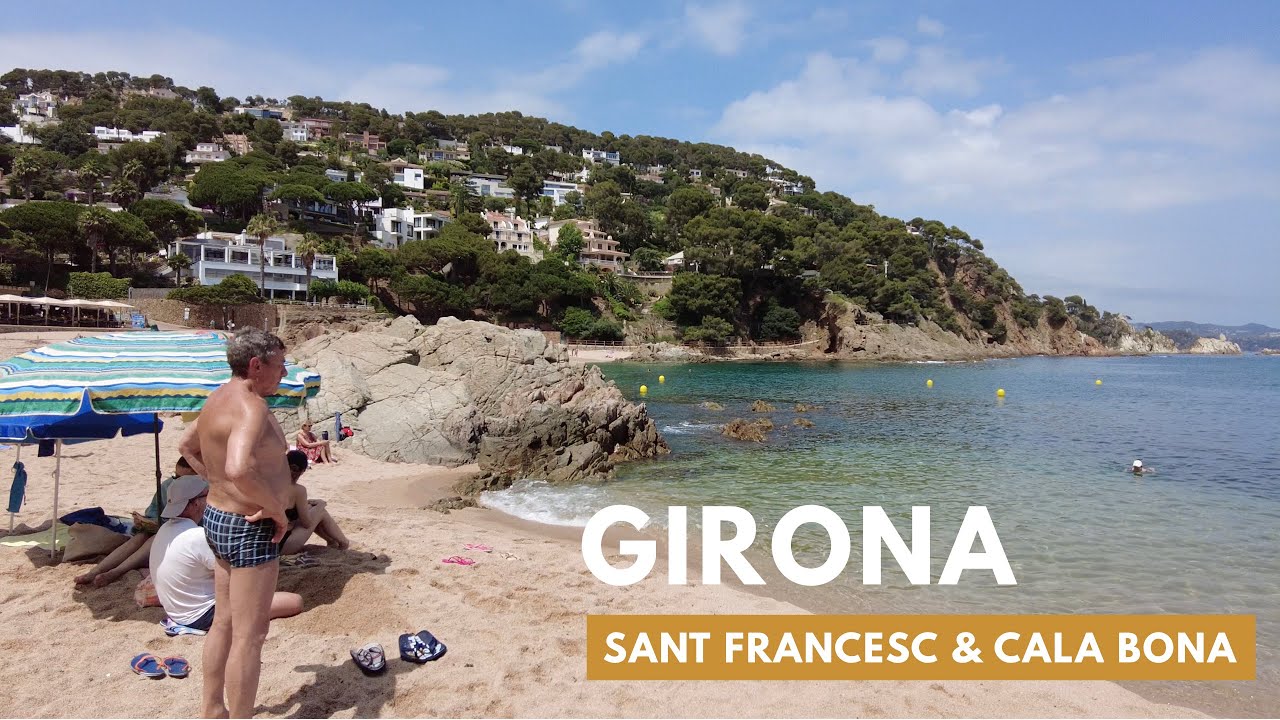 On day 5, I suggest you take a short trip to La Costa Brava to explore the beautiful landscapes and natural magic that make this destination iconic. Tarragona or Girona are great options. Also, you can do a wine-tasting tour in Penedès! 
Five days in Barcelona and Madrid are enough to get to know the main things about each city. So, I would say this is a safe option for those who have never traveled to Spain before. 
---
I hope this article was helpful. Let me know in the comments which itinerary idea was your favorite (or which itinerary idea you have in mind, so we can help you make it come true)
Remember, if you need any resources for traveling to Spain, we have complete guides for each city, so your only worry is to decide when you're taking those well-deserved vacations. Safe travels!