8 Days in Spain: The Best Itinerary to See Everything!
September 8, 2023
Updated:

September 11, 2023
Published: September 8, 2023
I see you only have eight days to travel to Spain, and you are looking to maximize your time.
I have got you half covered! By this, I mean that with this itinerary, you won't get those trips where you walk 24/7. No! If you insist on doing that, you are not enjoying the cities you travel to.
In this article, you get five cities in eight days—each city with the most important landmarks, tips, and food recommendations.
I hope you enjoy it!
Itinerary
| Day | Highlights | Overnight |
| --- | --- | --- |
| 1 | Gothic Quarter & Barceloneta | Barcelona |
| 2 | Gaudí & Montjuic | Barcelona |
| 3 | Wine Tasting Day | Barcelona |
| 4 | Gran Vía, Puerta del Sol & Madrid de los Austrias | Madrid |
| 5 | Day trip Toledo | Madrid |
| 6 | Day trip in Cordoba | Granada |
| 7 | Day trip in Granada | Seville |
| 8 | Real Alcazar, Plaza de España & the Giralda | Seville |
---
Barcelona Exploration (Day 1-3)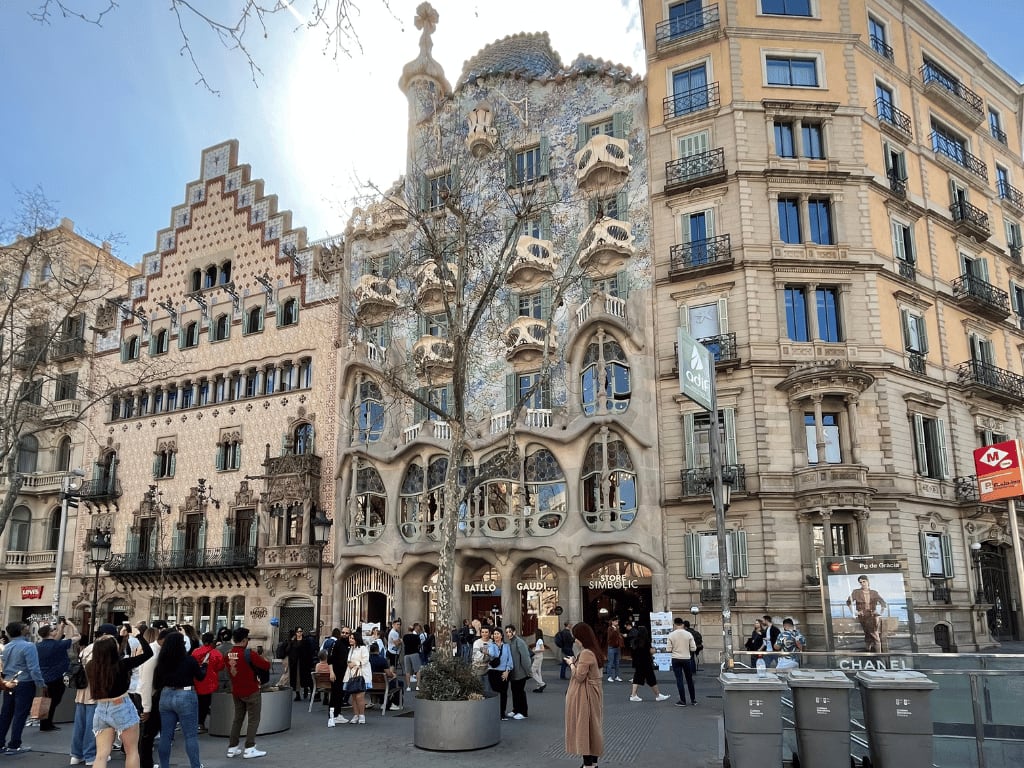 Need food and transport in Barcelona? Don't worry we've got you covered:

13 Best Restaurants in Barcelona: A Food Lover's Guide
Day 1
Begin your trip in Spain with a walking tour of the Gothic Quarter. Last year, I traveled to Barcelona for the 6th time. I usually visited the Gothic Quarter with the help of my good friend Google Maps, but this time, a friend suggested something different: a walking tour.
I thought I wouldn't learn much, especially because I had been there thousands of times, but I was completely wrong!!! The walking tour of the Gothic Quarter was an immersive experience of Barcelona's foundation, medieval times, and marketing strategies! 
I say marketing because the Gothic Quarters were shaped by architects who thought about the experience of completing the area so visitors could better connect its landmarks. 
What I just shared with you is a fact that I learned from my walking tour and that you can learn too! You must see the Barcelona Cathedral, Basilica of Santa Maria del Mar, Sant Felipe Neri Square, and Plaça del Rei in the Gothic Quarter.
After you finish, exit Las Ramblas and walk down Barcelona's most famous boulevard towards the Barceloneta.
On your way, you can admire Christopher Columbus's monuments and stroll along the harbor. When you are done, enjoy a seaside dinner at Peix Vela.
Day 2
My top recommendation for everyone who wants to visit the Sagrada Familia is to go in the morning! Start your second day in Barcelona with a guided tour of the Sagrada Familia. Morning shifts are usually calmer and quieter, so you can have a better and more intimate experience at Gaudi's iconic church. 
I highlight the guided tour because La Sagrada Familia has so many details that it is worth having an expert tell you its story, curious facts, and most beautiful details explained. 
Once you finish the Sagrada Familia tour, continue your Gaudí day tour with Park Güell. Park Guell is another architectural masterpiece meant to be a residential complex, but the most influential families of Barcelona didn't want to move to the mountains back then. 
Park Güell will gift you breathtaking views of Barcelona's skyline.
If you are hungry, get some lunch at La Flauta, where you can get great tapas and drinks.
For the afternoon of day 2, visit the Museum of Joan Miro in Montjuic Park. Miro was one of the most influential Catalan abstract art painters and sculptors. Finish the day with a wonderful water show at the Magic Fountain of Montjuic. 
Day 3
Spain is famously known for its excellent wine, and what better way to end your trip in Barcelona than with a visit to one of the best vineyards in the world?
Bodegas Torres is just an hour away from Barcelona's city center. I encourage you to book a tasting and stay for lunch at their restaurant El Celleret.
In the afternoon, enjoy some shopping at Passeig de Graçia, where you can also admire two other of Gaudi's masterpieces: Casa Milà and Casa Batlló.
Madrid Immersion (Day 4-5)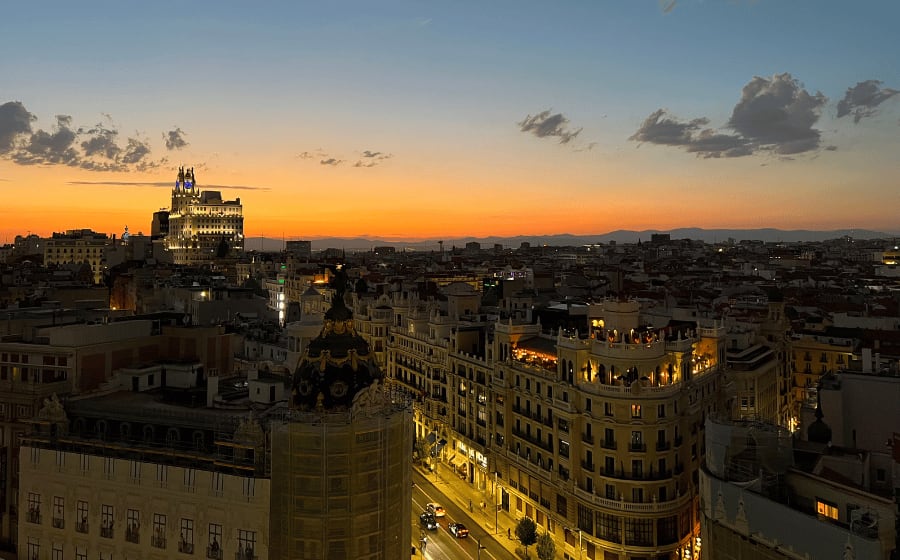 I am going to leave two helpful featured articles of Madrid right here:

The 21 Best Restaurants in Madrid: A Food Lover's Guide!
Day 4
The fourth day of your itinerary takes place in Madrid. Being an early bird always pays off, so book an early and take advantage of every hour possible to get to know Spain's capital.
Once you have left everything at the hotel, explore Madrid de los Austrias. Centro and La Latina are the most important neighborhoods to visit here, as they are the oldest in the city. 
The landmarks on your list are Cava Baja Street, Plaza Mayor, Mercado San Miguel, Madrid's Royal Palace, and the Puerta del Sol. 
Note: Did you know that Puerta del Sol is the KM 0 of Madrid? Everything in Spain starts from there, including its main highways. 
If you need a place to eat, get some tapas at Mercado San Miguel and desserts at Heladeria Veneta (C. del Carmen, 15) near Puerta del Sol.
Finish your day with some shopping at Gran Vía! Remember that the biggest Zara in the world is in Plaza de España.
Tip: If you prefer a more cultural visit, replace Gran Vía with the Prado Museum and marvel at many of Spain's and Europe's most notable artists.
Day 5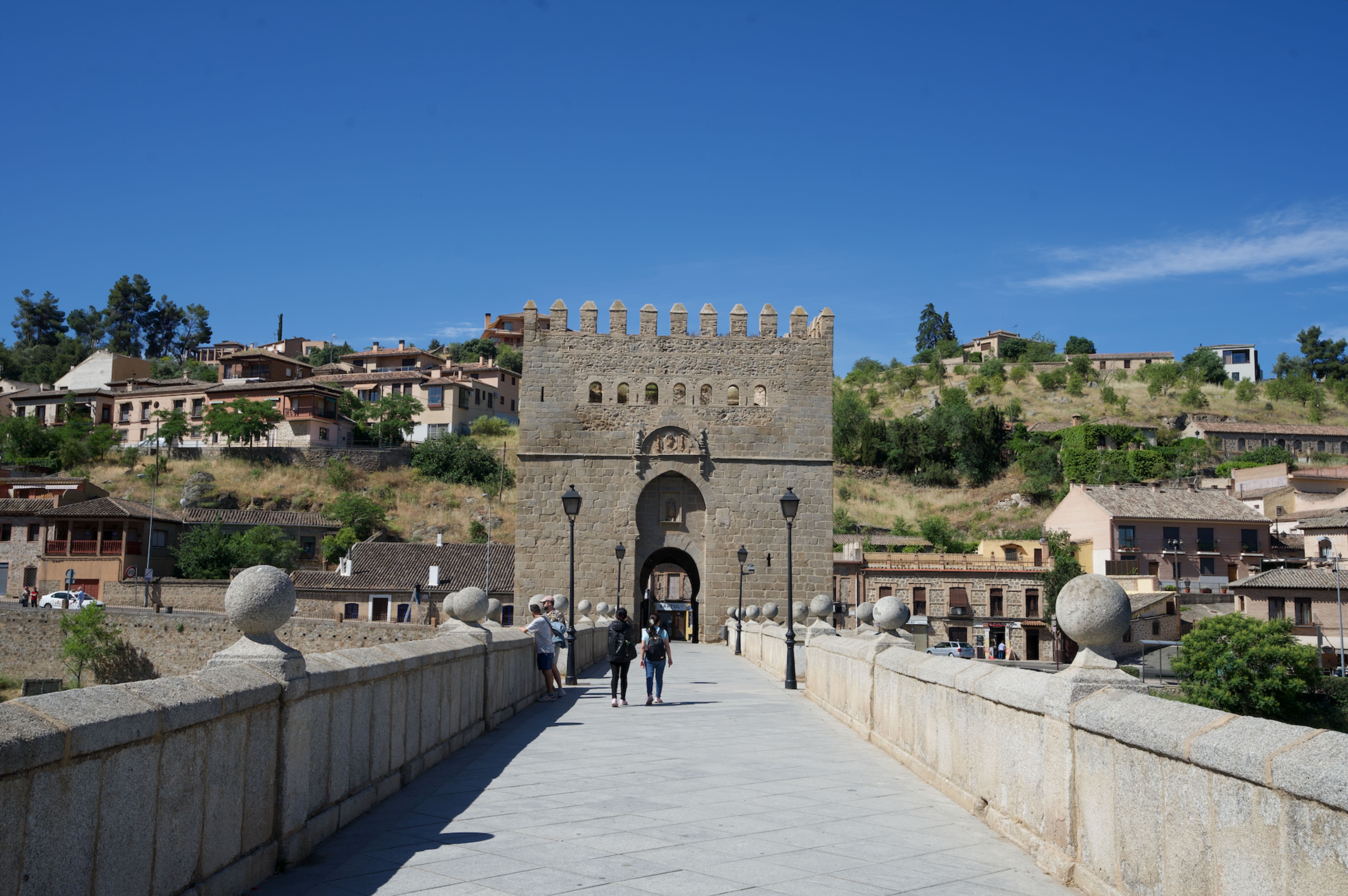 I want you to get to know Madrid as well as possible, and you shouldn't leave the capital without visiting the Medieval city of Toledo.
Again, I have visited Toledo several times, and on one occasion, I got a guided tour. Choosing an expert to get you around the city is the best way to really learn about the history and details behind this UNESCO World Heritage Site.
You can't miss the Alcázar, the Synagogue, the Mosque of Cristo de la Luz in Toledo, the Alcantara Bridge, the Greco Museum, and more!
Andalusian Adventures (Day 6-8)
Here you have two article on the best restaurants and transport in Seville:
How to Get Around Seville + 3 Tips I wish Someone Told Me!
The 19 Best Restaurants in Seville: A Food Lover's Guide!
Day 6
Toledo is going to be your last overnight in Madrid because the next day, we are going south!
On the sixth day of your itinerary, you will enjoy a trip to Córdoba, just an hour away from Madrid by train. 
In Cordoba, prioritize visits to the Mosque-Cathedral, the Roman Bridge, and the enchanting Patio Cordobes. And, if you want to experience something unique and different, book an olive oil tasting at La Oleoteca.
Be mindful and catch a late train to Granada; by doing that, you will have enough time to enjoy Cordoba and go back to the train station with no rush. 
Once in Granada, go to your hotel and have a good night's sleep! This means to Instagram, Facebook, Snapchat, or YouTube! Just complete your night routine and go to sleep. 
Day 7
On the seventh day of your trip, you will marvel at Granada's beauties. You must visit the Alhambra, the Cathedral of Granada, the Basilica of San Juan de Dios, and the Lookout of Saint Nicolas.
If you follow this itinerary, get tickets for the Alhambra ahead of time, as they are usually sold out.
Just like you did the day before, take a late train to Seville, and once you step foot into the hotel of this last city, prioritize your sleep. 
Day 8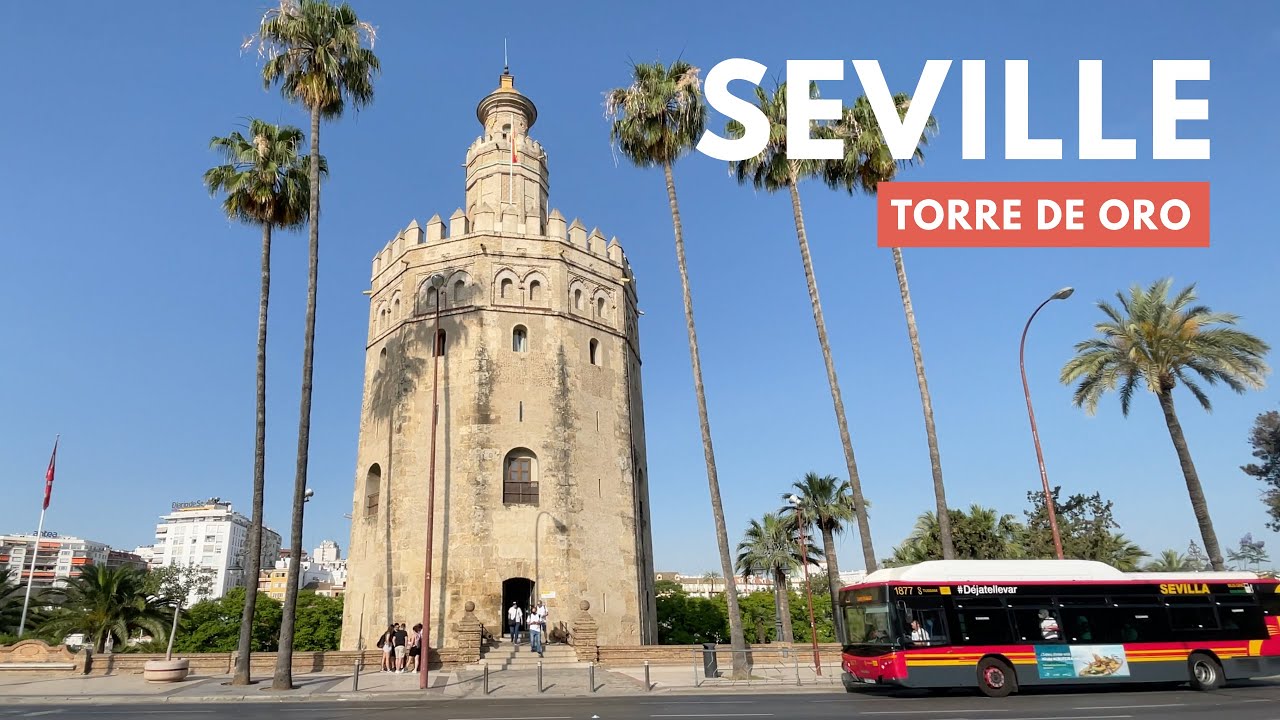 The final day of your adventure! Your host for the journey's end is Seville, and I bet you will want to stay forever.
In this stunning city, the first activity should be the Royal Alcazar. It is best to visit during the morning, as it would be less crowded and fresh and you can have a better experience of the palace. 
I advise you to get a guided tour; otherwise, you will not understand the full story of the palace. My advice comes from experience! 
The first time I visited Seville, I went for a day and didn't take a guided tour of the Royal Alcazar. I was amazed at every detail and conservation of the Spanish castle, but I left wanting to know the full story of the kings and queens who stepped on the Royal Alcazar of Seville. 
After you have visited this landmark, take a walk in the stunning Plaza de España, where you will enjoy some street flamenco. 
Enjoy some tapas at Bodeguita Romero! This restaurant is located in the center of Seville, and you must try their pork sandwiches.
After lunch, take a walk through the old town, and when you are ready, make the great climb of the Giralda.
End the day with some dinner by the side of the Guadalquivir at the Lonja del Barranco Market in Seville. Once again, make sure to book a table!
Travel Tips
The preferred mode of transportation is by train, but booking in advance is crucial. 

For budget-conscious travelers, ALSA buses offer great fares.

Follow a logical geographical order. This itinerary has been thought for you to visit cities from north to south. When you get your tickets, arrive in Barcelona, and leave from Seville, a few euros won't make a difference if you save time, energy, and even an extra hotel by not returning to Barcelona to go back home. 

Safety tip for the bigger cities: be aware of pickpockets! Last year, during Christmas, I got my phone stolen from my purse; I didn't feel a thing! So stay vigilant for pickpockets, particularly in the metro systems of Madrid and Barcelona.
---
And there you have it! Eight days in Spain were spent right! With this itinerary, you will have visited all of Spain's most important cities, and if this is your first time, it is a complete journey.
If you have any recommendations for your fellow travelers, leave a comment! Let us know your expertise so more people can enjoy great trips.