Explore Barcelona's Winter Charm: 11 Cool Things to Do
March 17, 2023
Updated:

June 5, 2023
Published: March 17, 2023
Winter in Barcelona always attracts many tourists because it's no secret to anyone that the city enjoys much lower temperatures than what the rest of Europe is used to.
In this article, you'll discover the best activities in Barcelona during the Winter, specific recommendations for this season, and ideal places to escape from the cold, either with friends, family, or on a date.
The weather is pleasant, and the days are not gray or ugly. There is always a bit of sun warming the people and revitalizing the streets.
And if you're doubting your decision because you don't want to miss out on the beaches, trust me, there's so much more than beaches to enjoy this city to the fullest.
Barcelona during Winter is definitely an experience you'll remember for the rest of your life!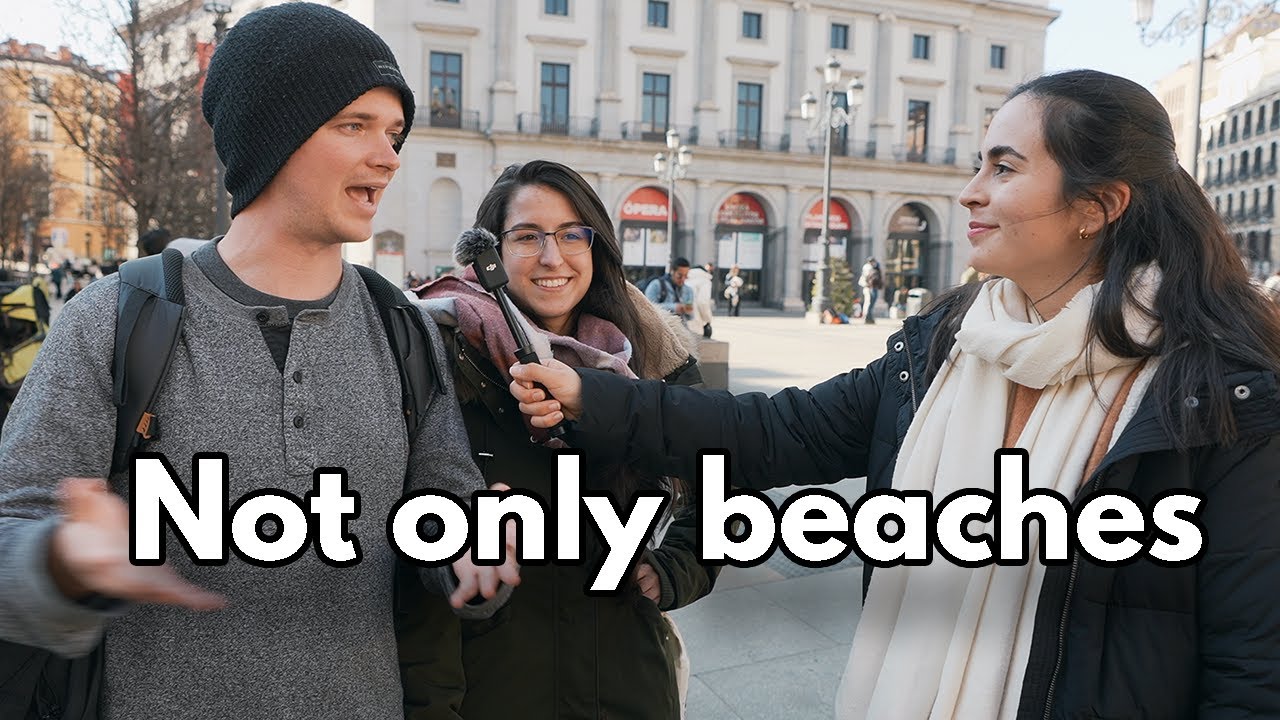 ---
1. Ice skating in the best rinks in Barcelona ⛸️
If you are one of those people who loves ice skating, you are lucky because Barcelona has some of the best ice rinks in the country. Here are my top 3 ice rinks in various locations, sizes, and types.
Skating Club Barcelona: This is your place whether you are an amateur, star skater, or beginner. It is a great option to enjoy a fantastic day with your family. They offer classes in all types of skating, they provide excellent service and reasonable prices, and the atmosphere is fun. This is an ideal plan to do in Winter!
Barça ice rink: If you are an FC Barcelona fan, you can't miss skating in the Barça ice rink.
I must confess that even I — a Real Madrid follower until death — love this place. Although we're obviously a better team, this place is a must if you want to ice skate in Barcelona.
📍The rink is part of the FC Barcelona complex, where you can live the Camp Nou experience. Its dimensions are almost Olympic, it has a skating school, and you even have the opportunity to visit the club's attractions.
Illa Diagonal ice rink: This rink is located in the Illa Diagonal shopping center, and it is a tradition that is repeated annually. Although small, if we compare it with the two examples mentioned above, it is renewed every Winter as a perfect alternative to hang out and shop. In addition, they offer good service, and their prices are the cheapest.
---
2. Experience the Carnival in Sitges 🎡
The Sitges Carnival is an exciting yearly celebration at the end of Winter. It has more than 100 years of history. Every year the city welcomes thousands of visitors from around the world who fill the streets of Sitges, a town close to Barcelona.
You can either go by bus or rent a car, which will take 35 minutes. For complete information regarding this town, visit this article:
For a whole year, the people of Sitges prepare this great party by designing and sewing their costumes and decorating their floats.
The streets are filled with impressive parades and spectacular costumes, with feathers biting up the roads for a whole week. This is one of Catalonia's most extravagant, symbolic, and lively carnivals. 
Are you going to miss the opportunity of missing this spectacular Parade?
---
3. Enjoy a Relaxing Arab Bath 🧖
Arab baths have become highly popular recently, and Barcelona has excellent options. But first, let's learn a bit about the history of Arab baths which is really interesting. 
Let's go back in time: Arab baths were one of the leading centers where life in the Islamic world developed. This is the meeting place for society. They were also used to rest, relax, and cover religious needs when performing purification rituals.
Go and have an Arab bath. You will feel as if you were in another decade due to the architecture, the decoration, the smells, and the atmosphere that will make you live a unique sensory and relaxing experience.
My favorite Arab bath in Barcelona is** Aire de Barcelona**, where you can enjoy Arab baths and massage services to relax and forget all your problems.
There are different pools, some with hot water and others with colder temperatures. The visit generally consists of a 1 hour circuit through the bathing area and a massage lasting between 20 minutes and 1 hour. 
This is a perfect plan to do when you want to relax and continue your trip around Barcelona. Whether you visit it as a couple or by yourself.
---
4. Explore the museum of contemporary art (MACBA) 🎨
Is there a better plan for escaping the cold than visiting a museum? I don't think there is. 
In the Barcelona Museum of Contemporary Art, you will find a variety of works by contemporary artists from different branches. 
It is located close to the Plaça de Vicenç Martorell. The museum has enormous white rooms with great luminosity along which the different exhibitions are spread.
You will find around 5.000 unique pieces, none before the 20th century. The collection is divided into three periods: from the 1940s to the 1960s, the 1960s and 1970s, and from 1970 onwards. 
Like other museums of its style, the MACBA is a space that can be wonderful for those who appreciate abstract and minimalist art. 
---
5. Go with your kids to the Chocolate Museum 🍫
The Chocolate Museum it's a perfect plan to do with your kids on a winter day. It presents a journey through the history of chocolate. 
You can admire the numerous works of art made from chocolate, making it the sweetest museum in Barcelona, located in the historical building of the former Convent of Sant Agustí. 
You will also learn about the chocolate manufacturing process, from the cultivation of the cocoa bean and its origins in the Mayan-Aztec world to its transformation into an object.
Did you know that the word "Chocolate" comes from the Náhuatl "xocoatl." xococ means acid, and atl means water.
Once inside, it is possible to find numerous works of art made with chocolate by the best master confectioners, including replicas of the Sagrada Familia and Casa Batlló. 
Similar to the Lego Museum! (Read more)
As soon as you enter the Barcelona Chocolate Museum, you will be surprised as the entrance tickets are made of chocolate!! (Yes, you can eat them)
The museum is a project promoted by the Barcelona Confectionery Guild. You can discover the splendor of this exciting space located north of the Picasso Museum, next to Citadel Park.
Whenever I go to Barcelona, I love spending time in this spectacular museum with my kids. I really recommend you go!
---
6. Ski close to Barcelona, in La Molina ⛷️
This list could not go further without mentioning the number one activity Spanish people love doing in Winter. 
Skiing is a sport that can only be practiced during this unique and magical season. Therefore, it is a must-have plan on your bucket list if you visit Barcelona.
I recommend going to La Molina, a fantastic ski resort located in the north of the center of Barcelona, in the Catalan municipality of Alp, just 1 hour and 30 minutes away from the city center.
It is the oldest ski resort in Spain and the pioneer in the practice of winter sports. It has slopes for all levels, beginner, intermediate, or expert. This ensures all family members will have a great time, regardless of their experience in the snow.
In addition to skiing, you can have fun with other special activities, such as night snowboarding, which is uncommon in Spain. Still, here you will be able to discover what it's like to glide down the slopes at night. 
The resort has services for renting, such as ski, snowboarding, snowshoes, telemark, ski clothing rental, parking, restaurants, ski and snowboard schools, accommodation at the foot of the slopes, and even a spa!
Plus, La Molina connects to the neighboring ski resort of Masella. Together, they offer a single ski pass with 145 km of slopes. Could it be better?
---
7. Enjoy delicious calçots🍴
One of the most typical dishes in Barcelona is the Calçots. They are delicious roasted onions bathed in a thick romesco sauce from Catalonia. These vegetables are also known as "Calçotades."
They are typical of Winter as they are harvested in late autumn and cured in the ground until they can be used in January and February. Their flavor is said to be the result of exposure to cold.
In Winter, you can find in Barcelona that calçots appear on almost every menu of every restaurant. They are usually accompanied by meat, butifarra sausage, and a good glass of local wine.
These are my top 3 restaurants to try them:
Bodega Joan: In the heart of Eixample, the calçots of Bodega Joan are cooked on an authentic ember. They have over 80 years of tradition, so I can assure you it's one of the best calçotada in the region. 
Can Borrell: It is a beautiful place in the countryside, only 20 minutes by car from Barcelona. If you are one of those people that like spending a day surrounded by nature, this is your option. After a short 15-minute walk through the forest from Sant Cugat, you'll find Can Borrell.
El Pintor: It is located in a very authentic place, in an artist's workshop on Sant Honorat street. It is a beautiful location, with arches and exposed bricks. For 40€, you will have a menu with calçots and grilled meat or bacallà a la llauna.
This is excellent winter activity to experience Catalan traditions.
---
8. Celebrate the famous Festival Llum de BNC 🪅
Every year since 2011, the Barcelona City Council, through the Barcelona Design Museum, promotes an international benchmark of contemporary art, the Llum Light Festival. 
Art, technology, and design are combined during the festival to experiment with the relationship between light and space. At least a dozen floats, buildings, sculptures, and streets illuminate the urban landscape at night. Beautiful experience!
The result is mind-blowing, a free activity that can be enjoyed during one weekend in February each year, and I recommend it. You will be surprised.
---
9. Enjoy the incredible visual spectacle of Casa Batlló 🎆
If you go to Barcelona, you can't leave the city without strolling through Passeig de Gràcia street. Here you will find Casa Batlló, the last work of the famous Catalan architect Antonio Gaudí. 
Unesco declared this incredible place a World Heritage Site, one of Gaudí's greatest masterpieces. 
I know you can go there no matter the season. But, trust me, one thing that makes this place unique in Winter is the maintenance, care, luxury, and attention to detail with which the seasonal decorations are arranged.
Those who buy tickets to Casa Batlló during Winter are greeted by a huge light show to celebrate Christmas. Its facade is illuminated with a spectacle of light, color, and music inspired by the beginning of the last century. This will make it an incomparable experience over the same visit during a different season. 
It usually starts around November 24 and finishes on January 8. The visual show takes place every 30 minutes.
---
10. Visit the Santa Llúcia Christmas fair, the largest market in Barcelona 🎄
Barcelona's largest Christmas market is in the Fira de Santa Llúcia. It takes place very close to the impressive Gothic cathedral in the old town. This market has been celebrated since 1786, more than 235 years!
At the Santa Llúcia Fair, artisans and vendors are distributed among over 200 stands dedicated exclusively to Christmas. 
You will see that the fair is filled with Christmas trees, nativity displays, gift items, and plenty of good seasonal food to bring the spirit of Christmas to its visitors. 
The stalls are grouped into 4 sectors: 
The nativity scene and figures: where you can buy complements for the nativity scene, baskets, figurines, candles, and Christmas decorations. 
The greenery and vegetation section: There are natural or artificial trees, moss, cork, eucalyptus branches, and the like. 
The handicrafts sector: There are various handcrafted products and accessories, such as clothing, jewelry, decorative and gift items, and many other things. 
The music sector: offers visitors zambombas, tambourines, and other traditional Christmas instruments.
Besides getting Christmas gifts before returning home, you can also delight yourself by watching incredible shows and activities related to Christmas customs. 
The fair is set up at the end of November or early December, always before the 13th, as is Santa Lucia day. It is maintained during the days of Christmas.
Also, Catalonia has a very curious and particular tradition only celebrated in their region. Can you guess what it is? Find out here:
---
11. Celebrate Barcelona's winter festival ❄️
Last but not least, around February 12, Barcelona celebrates for 4 days the feast of its Patron Saint, Santa Eulalia. 
During the festivities of Laia, you will be able to admire the streets of Barcelona extraordinary things, such as giants, dwarfs, devils, and other colorful characters in a parade through the Gothic quarter of Barcelona led by Laia, the giantess representing Santa Eulalia. 
Besides the Parade of the entourage of Santa Eulalia, there's the dance of Santa Eulalia, the Castellers (human castles), and the Carrefoc (Parade of devils among fireworks.)
The show ends with the Baile de las Sardanas when the giantesses arrive at Plaça Sant Jaume, a traditional square in the neighborhood.
You can also take this as an excuse for discovering the Gothic Quarter of Barcelona, taking advantage of one of the tours around this area to walk its streets and understand its history. This way, you will soak up the symbolism of these festivities.
Learn more about the different landmarks in Barcelona in the following article:
---
Now that you know the best activities to enjoy this season, the only thing left is to book your ticket and come and live it firsthand!
Hope you liked this article. Let me know about other activities you want to do in the comments, so we can help our community! :)