7 Best Business in Spain & 5 Steps you must know for your new venture
November 18, 2022
Updated:

February 14, 2023
Published: November 18, 2022
Many factors make Spain a space of opportunities for new businesses, and plenty of ideas will adapt the best to its audience. Ready to know more?
I thought so! It doesn't matter if you still need to get your business idea or if you already have every single detail planned out. I will ensure you get all the information for your new venture.
In this article, I will answer the critical question on starting businesses in Spain, link the essential webs, and give you a long list of ideas to go crazy.
So, get your entrepreneurship hat on and allow yourself to dream of your business!
Is Spain a good place to start a business?
Yes, it is! But you have to compromise with your idea because starting a business takes work, and Spain has a bit of long administrative processes.
I know you need some hard data before making your decision, and I want to help you make the most informed decision ever. Spain is the fifth largest economy in Europe by its GDP and the fourteen biggest in the world. If that is not enough, Spain is also among the top 30 countries to start entrepreneurship. 
With that said, it should be comforting to know that the Community of Madrid hosts some 1,500 startups, 120 venture capital investment groups, and 50 accelerators and incubators. In addition to that, Barcelona is pretty close, with around 1,197 startups. That makes the 30% and 29% of all entrepreneurship in Spain. So, whenever you create a business, you WON'T be alone!
Okay, maybe the social and economic conditions are not enough for you, but what makes Spain the place to open your business?
Spain has a combination of assets such as great universities, big companies, and research companies that complement any company. A great example of this would be Madrid. Most of the best Spanish business and international companies have their headquarters there, and they have more than 15 great universities, which means talent. On top of that, Spain has a very high score on the OECD Better Life Index, outperforming in work-life balance, safety, and social connections. We all need those!
If you want to know more about the best Spanish businesses and the country's quality of life, go here!
Why Spain Has the Best Quality of Life: 11 OECD Criteria
Now you have all the reasons why starting a business in Spain is a great idea, but now, how do you create a company in Spain?
How to start a business in Spain?
It is essential to clarify that being an EU citizen is a bit easier because you don't need to apply for a visa. On the other hand, if you are from a country outside the European Union, you should have the following information.
What visas can I get to open a business in Spain?
To open a company in Spain, you need an Entrepreneur visa.
Experts on migrations policies say the following:
"The entrepreneur visa is a residence permit that allows you to live in Spain for two years, provided that you start a project in the country that aligns with the Spanish economy's general interest. "
So, if you are not from the EU, I will link you to the government web that should become your best friend when you decide to come!
Entrepreneur Visa requirements from the Spanish government
With that clear, we can move on! How can you start a business in Spain? The first thing to think about is the ideas. But that goes without saying. Still, they will be listed below if you need some fresh ideas. 
Steps to Start a business in Spain
This list can work as a checklist to be completed after getting your legal paper work (the visa) on track.
1. Decide the legal structure of your company
There are many legal structures that you can choose from for your business. It will depend on the purpose and objectives of your activity.
Self-employed or Autónomos 
Self-employed entrepreneurs are a one-man person business in which the owner is responsible for his or her own liabilities. On the other hand, a Professional freelancer is a person who regularly takes work in exchange for no employment contract and has no employer. A difference between this two is that the freelancer might sometimes not reach the minimum wage. 
Sole traders and partnerships
Sole traders or empresas individuales can be formed by one person, while partnerships or sociedad civil should have a minimum of two partners and a maximum of fifty. 
Both are perfect for smaller businesses, they don't need a minimum investment, and owners are responsible for their TAX return. Other than others, the sole traders don't need to keep and present a balance sheet, while the partnership does. 
Limited society or Sociedad Limitada (S.L)
This structure is meant for medium companies and protects the owner from personal liabilities, which does not apply to a self-employed worker. 
An S.L. needs to present annual taxes, file VAT (IVA) returns, and comply with other obligations such as keeping good statutory accounts.
Public Limited Society or Sociedad Anónima (S.A)
In case you were thinking of putting up a big company, then the rule of the game change. An S.A. business needs to have a minimum capital of sixty thousand euros, it should have at least one shareholder, and it must comply with the corporate taxes of the country.
2. Register you business
Register the name of your company in the Mercantile Registry (Registro Mercantil Central or RMC).
3. Open a SEPARATE bank account
Even if you are self-employed separate your bank account. It is wise to that you can keep a clean track of the capital to have invested, used, and earned back from your new business.
4. Get your deed of incorporation
The deed of incorporation is an official document that proves the existence of your company and must be done with the Spanish notary office. This document states the key details of your business, such as name, address, and details of directors, board members, and shareholders. 
To get this done, you must make an appointment and bring all the original documents (NIE, Tax form 036, the certificate from the Mercantile Registry, and the evidence of having cash in your bank account). 
5. Register your deed for incorporation
I know, I know, there are a lot of steps, but we are almost done. 
After getting the deed of incorporation, you should go to the Local Government Tax Authority or Agencia Tributaria to register and get it stamped.
Then, go back to the Mercantile Registered to get the deed registered in the list of Spanish companies. This takes around fifteen days.
Finally, go back to the Agencia Tributaria to obtain the permanent Corporate Tax Identification Number (CIF) after the completion of the incorporation process.
IMPORTANT! Always take your passport and NIE with you.
Tips for starting a business in Spain
DON'T FORGET to:
Do research of the types of taxes for EU and non-EU residents.
Know the difference between TAX and VAT, and which one is the adquete for your type of company.
Register in the Spanish Social Security
Get your book of accounts certified and stamped by the local office of the Mercantile Registry before they begin to use them.
Get an insurance for the company
Best Business Ideas in Spain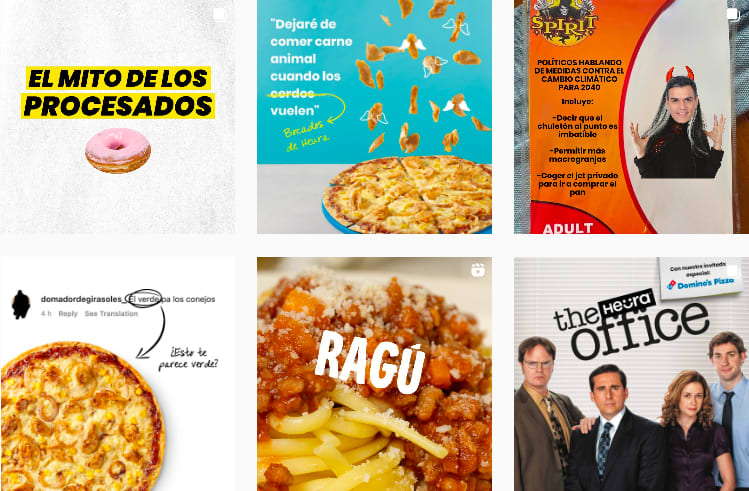 1. Web Developer Company
You'll need strong technical skills for writing code and knowledge of data platforms that help manage websites. Sin the pandemic, web developers have been in high demand as a business wishes to be visible on the internet. Experienced companies earn an average salary of $67,828 and a $3,000 cash bonus per year.
Example: La TEVA Web was one of Barcelona's first web design companies.
2. Content Marketing Company
Have you ever heard of HubSpot? No, let's be more precise. Have you ever read a blog in a company's article? Well, that blog you read was either created by the company's content marketing team or was outsourced to a content marketing agency. 
For this type of business, you should be up to date with ANY update, strategy, or platform because the digital world changes in seconds. You should have a team with experience in SEO, copywriting, code, digital marketing, and graphic design.  
It has been estimated that a business in this industry can earn around $66B. 
Example: Hubbub Labs is a content marketing agency specializing in creating blogs, SEO strategies, lead generation, and more. 
This could be you if you have the team!
3. Fashion Rental Business
You know we must improve how we treat our world and the number of resources used in the process. Fashion rental businesses are part of the future, and you, too, can create your own if fashion and sustainability matter to you. 
4. Start a shoe brand
Yes! Spanish people are known for being extremely fashionable, and more than shoe brands are needed. If you have the technique, team, and design, you will find a niche in this country.
Example: Pompeii and Morrison, both brands, are inspired by comfortable and very aesthetic walking. 
5. Start a healthy and sustainable food business
I know you will agree with me if I tell you this is a non-stop trend, and in some years, healthy and sustainable food will become the rule and not the exception. The healthy food market is expected to reach $152B by 2030, and preference towards sustainability is crescent in younger generations. This is an opportunity worth analyzing!
Example: Heura Food is a business from Barcelona that focuses on creating healthy, sustainable food to change how people eat in Spain. With a similar purpose, RealFooding was created by the nutritionist Carlos Ríos to improve eating options for Spaniards. 
6. Start a sustainable clothing line
Sustainability is demanded everywhere, especially in clothes. Experts have stated that Generation Z and the younger ones will continue to care about the impact that brands have on the world. And the fashion industry is one of the biggest producers of CO2. So, if you genuinely care about this and want to do your part through business, Spain has the audience. On top of that sustainable clothing market size will keep growing, and it could reach $8.25B by 2023.
Example: ALOHAS is a sustainable fashion on demand that is growing with strength
And never be afraid to go big!
7. Start something innovative
Digital tools and software can be created from anywhere and shared with the world. If you have an idea in your head, let it develop! The result might surprise you.
Example: Metricool is a social media analyzer created by a Spanish marriage who found themselves with some issues when writing content. From there, they developed a tool that could help thousands of others like them.

Okay! Now you have all the information, tips, and business ideas to launch a company in Spain. I hope this post came in handy to you, and if you do create something, please, by all means, let us know!
Sources:
Entrepreneurship list by U.S. News