13 Spanish Christmas Foods You'll Love: Call Your Santa Bakers!
October 5, 2022
Updated:

February 20, 2023
Published: October 5, 2022

Are you the host for Christmas day? When it's beginning to look a lot like Christmas, you know it's time to plan the holidays, especially the Christmas dinner. 
These recipes are for you if you want to make a completely different dinner or only flirt with new international options.
After reading about these 13 Spanish Christmas food, you will be left with two things: in love with our dishes and hungry. 
So, call your Santa Bakers in advance and pay attention to each of these recipes. 
Christmas dinner is one of my favorite meals of the year. Besides spending a special night with my family, the dinner is endless and delicious. When I say infinite, I mean it! Here I will share a bunch of Spanish Christmas food ideas for a complete dinner, but there are some options you could enjoy during the whole month (or two if you count January).
And if after reading about these delicitous recipes you want to know more about how we celebrate Christmas in Spain, we asked Spaniards from all over Spain about their Christmas traditions. This is what they had to say: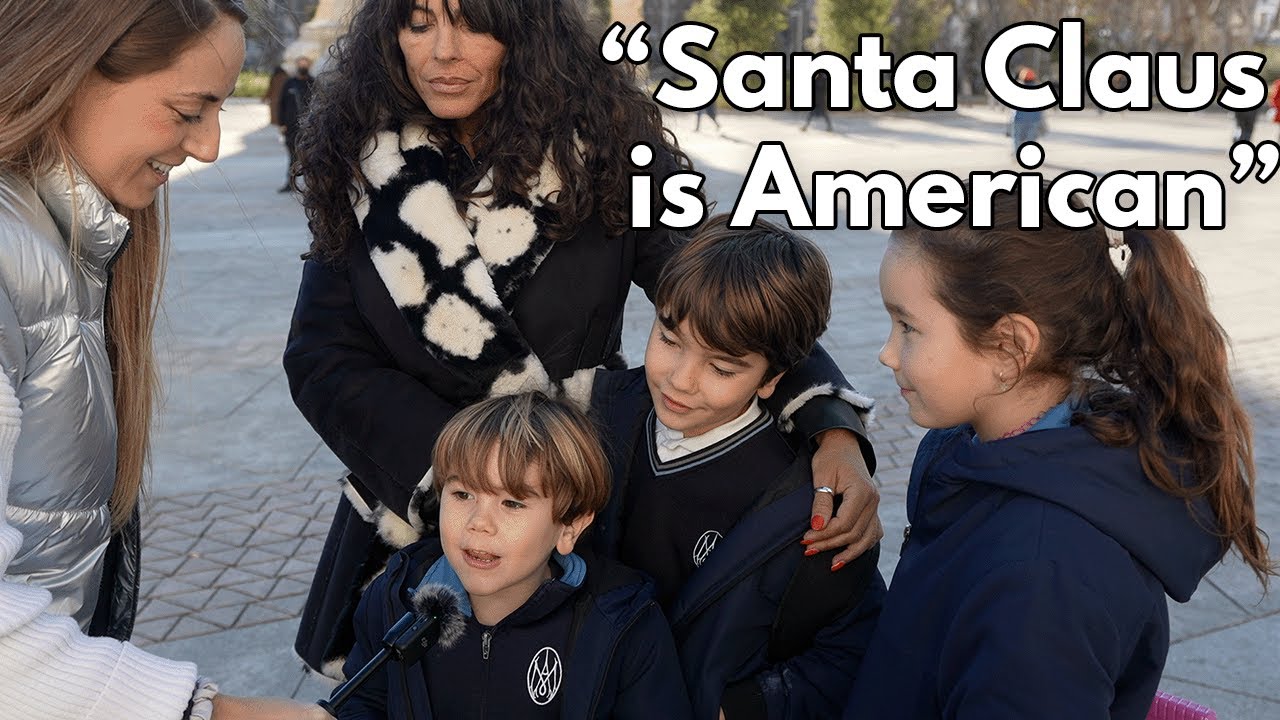 Starters 
1. Entremesses
Entremesses are so easy and delicious that you could send them as a gift to your true love on the first day of Christmas.
Got the reference? For real, if you need any idea to gift a secret to a friend on Christmas, a cold-cut platter is perfect! 
Going back to what you came for, what are entremesses? Entremesses are appetizers served before dinner. These snacks are placed on the table while people are still arriving or sitting around talking. It keeps the hungry mildly fed until the main courses. 
How can I have a perfect entremesses table?
It will be perfect if it has everything your family and you enjoy eating. But a typical plate of appetizers has olives, jamón ibérico (ham), chorizo, and always cheese. If you have people who don't enjoy cold meat, add some green grapes that go great with manchego. 
Write this down if you want to add something a bit different and just a bit more elaborate. Spanish-style devil eggs and croquetas. 
So, if the standard recipe for Devil Eggs is hard-boiled eggs cut in half, the yolks are mixed with mayonnaise and mustard dijon. Okay, the Spanish style has a little twist with two very dear and jolly ingredients: tomato and tune. Instead of filling the egg white halves with only yolk, we mix tuna, the yolk, and the tomato sauce for a more unique filling. 
If you have children around the Christmas dinner, then croquetas are a great option! Not every child is into cured cheese and olives. Some ham and cheese croquetas can save the night for them. 
Reminder! Keep these portions small. More dishes are coming!!!
2. Gambas al Ajillo (Garlic Shrimp)
You can have it all if you want to, or you can choose between entremesses and shrimp tapas. In Spain with eating a lot of seafood, we just love it. So, that ingredient will never go missing in a dinner. 
So, as you kept the entremesses small, there was enough for everyone to have one bit and warm up their bellies. Your and your family will have space for some jolly shrimp. Once again, this is a pretty simple appetizer; you only need gambas (shrimp), plenty of garlic, and olive oil. After the shrimp is done, they are typically served in a small ceramic bowl.
3. Cava
If cava goes missing in your Christmas dinner. Santa will not bring your gifts. Not even coal. It's a harsh truth, but I am warning you. Cava is a sparkling wine with a unique Denomination Origin from Catalonia, Spain. 
It's usually drunk before the toast, and the toast comes before the main dishes, which happens while the starters are ending. To toast correctly, you could say "¡Salud!" (good health), "¡chin- chin!" (this is more familiar), or "¡arriba, abajo, al centro y adentro!" (up, down, center, and drink!). 
First Course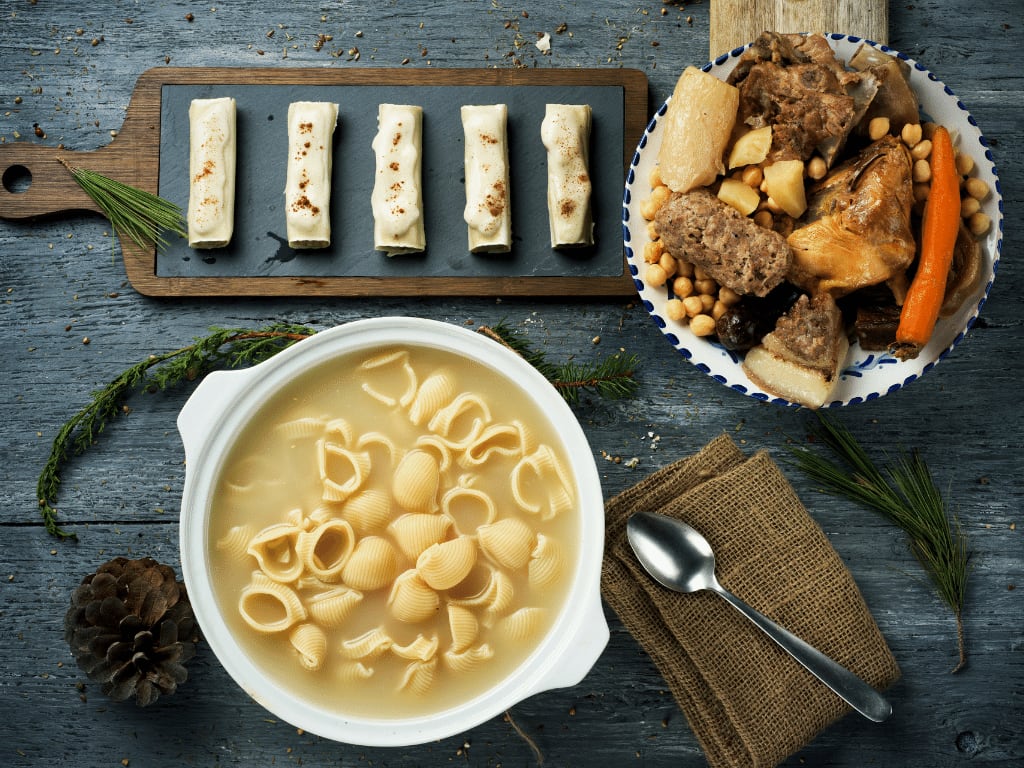 4. Sopa de Ajo Blanco
A white soup for a white Christmas! "Sopa de Ajo Blanco," or White Garlic Soup, is a typical dish from Malaga, Andalusia. For this recipe, you don't need many ingredients. It needs garlic, raw almond, olive oil, milk, and bread crumbs. The soup is served cold and with a bit of bread next to you, of course. 
If the "Gambas al Ajillo" were enough for you, then yuo can switch this cold soup to another traditional recipe in Spain. "Sopa de Ajo Blanco" is a variation of another Andalusian dish, "Gazpacho." Unlike Campbell's Tomato Soup, "Gazpacho" is served cold, and to make it, you need tomato, cucumber, garlic, green pepper, olive oil, and bread crumbs.
5. Sopa de Galets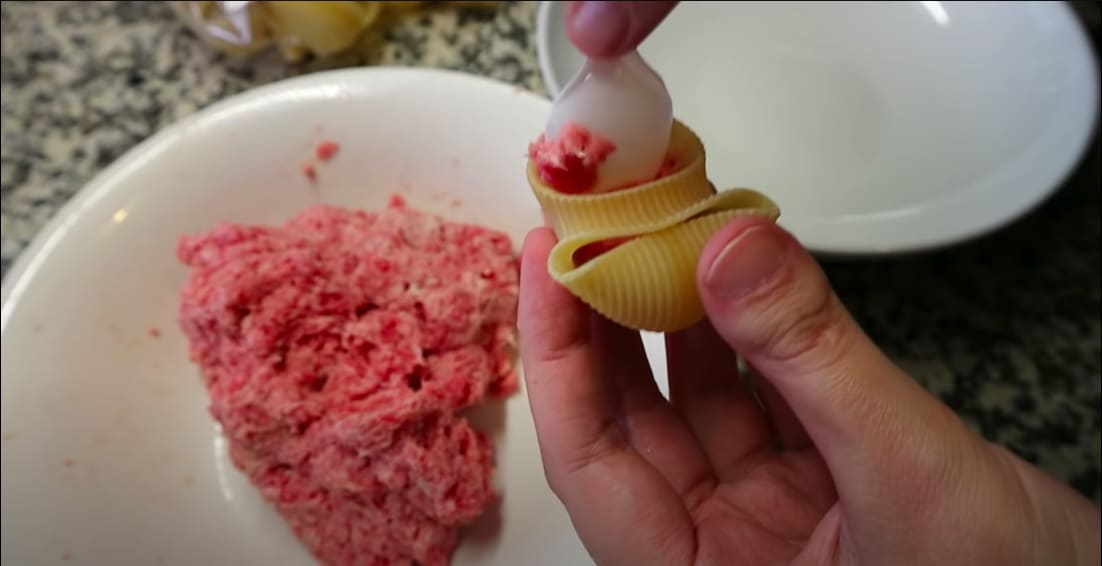 "Sopa de Galets" is a traditional Spanish Christmas food from Catalonia. And contrary to what it looks like, it is super simple. The galets are the shell-shaped pasta that you see in the picture. If you notice, they are super big, meaning that is a pretty filling dish. 
To make this dish, you need galets pasta, mince meat, Christmas broth, eggs, and salt. First, you must season the meat and fill the galets with it. When done with it, warm the broth until it boils and introduce the galets. Leave them there for ten minutes. Super easy and deliciós!!!
Second Course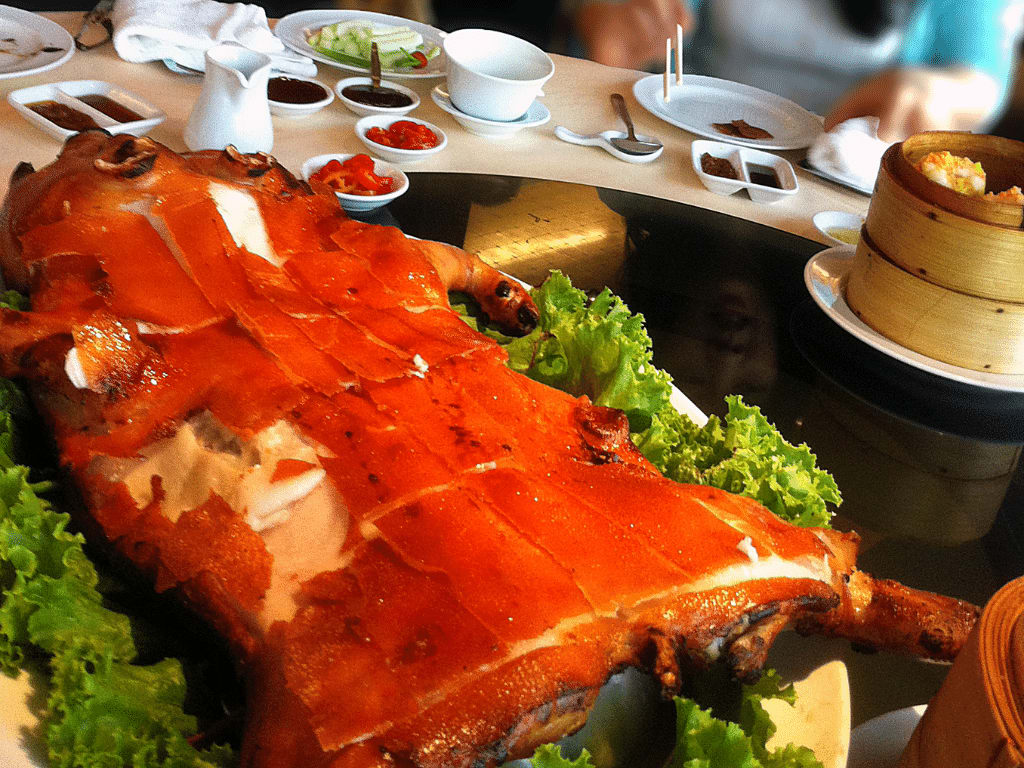 6. Suckling Pig
"Cochinillo" or Suckling Pig is typical for the main course. This dish is eaten all year long in Segovia, and it is one of the city's biggest attractions. Besides visiting the Aqueduct, people travel to Segovia to see the "cochinillo" cut with a plate. It is possible and a little disturbing!
But going back to Christmas, the pig is roasted in a bed of onions and potatoes until it becomes brown and crisp. This Spanish Christmas food is a favorite for people. Even if the presentation isn't so appealing, it isn't the holidays without it. 
7. Baked Fish
You can get creative with this one! Just like I said before, we love seafood and fish. So, baked fish is an excellent option if your family is not into meat.
 A traditional recipe would be to cook some "merluza en salsa verde" (hake in green sauce). This dish is basque, and it needs hake, garlic, onion, white wine, a lot of parsley (for the green color), salt and asparagus. 
This fish has a gentle texture and simple flavor, so it fits perfectly for children and adults.
Desserts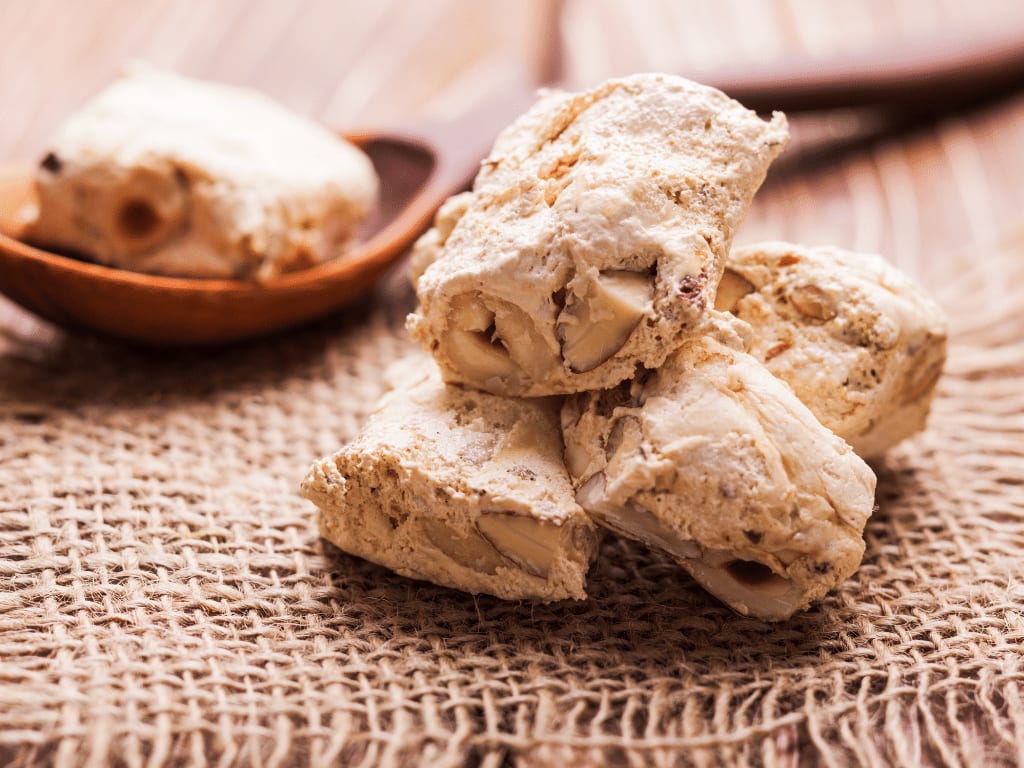 8. Polvorones
Polvorones are some very traditional Christmas cookies from Spain. This recipe has a history that yuo can check out right here!
So, what are they? Polvorones are prepared with pork lard, toasted flour, almonds, and sugar glass. I know it…I know…pork lard sounds weird. But trust me, polvorones are delicious; that ingredient is meant to keep them firm on the outside while being able to melt in your mouth. 
These cookies have a cousin called mantencados and are both originally from Andalusia. 
9. Turrones
When you think of Spain, you must think of "turrones." A "turron" or almond nougat is prepared with honey, sugar, egg white, and toasted almonds. They are so simple to bake that people take them home and wrap them as gifts. 
These Christmas delights were brought by the Arabs, and now people from Alicante (Community of Valencia) have perfected the recipe. "Turrones" are perfect to have on the dessert table with some other sweets. I recommend cutting them into small squares and creating a platter of "turrones" with different flavors. 
10. Mazapan
Mazapan and Christmas are the same things!
This Christmas recipe only has three ingredients: almonds, sugar, and eggs. This is another recipe with Arab roots; remember that Spain was once called Al- Andalus? If you don't, check this post on the people that occupied the Iberian peninsula. Well, something important about our country after the Ummayad Caliphate left is that Toledo remained the city of the three religions: Islam, Christianity, and Judaism. In this city, the mazapan originated, where all the production remains. 
11. Roscón de Reyes
It is indispensable to mention the "Roscon de Ryes" even if we eat it 12 days after Christmas. This is a traditional recipe for the "Three Magic Kings" Day on January 6th. 
The "roscon" (you've got to really pronoun that final "o") is a ring-shaped cake covered with candied fruit to symbolize the gems the Three Wisemen were supposed to have on their clothes. The fruit has been previously soaked in rum to give a unique taste. This dessert is also eaten on January 5th while families watch the Three Kings parade. 
Digest Time!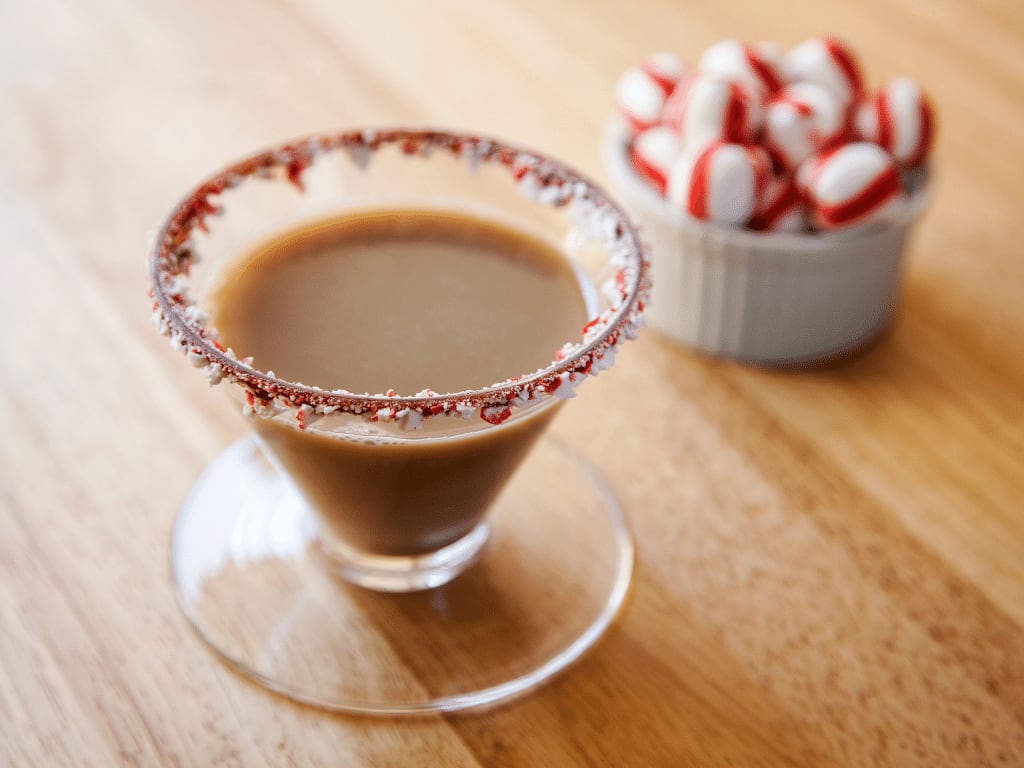 12. Baileys
I don't know how you drink Baileys back home, but we have a dessert or digestive in Spain. It could be both! In case you are unfamiliar with the liquor, it is made of whisky and cream. So the taste is pretty, sweet, and perfect for those family members who don't like eating desserts. 
13. Orujo
If we speak facts, saying liquors are digestives is a widespread belief in Spain. It actually doesn't work like that. Are we going to stop drinking it? No. I just wanted to let the truth out. 
Orujo is a popular Spanish Christmas drink original from Galicia and Cantabria. This liquor is made of the residue of wine production (skin, seeds, and stalks), plus a thousand more species like mint, cinnamon, or oregano. Our most famous brand is called Ruavieja. 
Here is a entire list of Spanish Christmas drinks to give yuor holidays a twist!
That's it, everyone! Now you have a complete menu of Spanish Christmas food. With these recipes, you can mix and match. Feel free to go entirely Spanish or just be inspired by another culture. 
Again, pastries like turrones, polvorones, and mazapanes are eaten during all the days of December and January. They can also be perfect gifts or snacks for the typical friend's reunion in December.
I hope you enjoyed the 13 Christmas food we eat in Spain. If you make any of these, leave us a comment!