Is "Cinco de Mayo" celebrated in Spain? or is it a foreign tradition?
December 2, 2022
Updated:

February 14, 2023
Published: December 2, 2022
If you have heard of Cinco de Mayo and think this day is just an "excuse to celebrate, " this post is for you.
Cinco de Mayo is associated with Hispanic culture, Spanish music, Latin food, dancing, and parties. But in reality, many people are unaware of the meaning of this date and mainly for whom. To get some background information about Hispanic countries and culture, I suggest you read this article first:
Beyond all this, in this post, I will tell you about what Cinco de Mayo is, in which country it is relevant, why it originated, whether it is celebrated or not in Spain, and how Spaniards remember this day. —And some tips for when you catch this holiday while in Spain.
After reading this post, you will know the true origin and how this day should be remembered, considering that in Spain, May 5 means something different from the rest of the world.
---
What is "Cinco de Mayo"?
"Cinco de Mayo" (May 5th, in English) is a day to commemorate the Battle of Puebla, a city in Mexico.
This date has a significant meaning in Mexico since this battle marks the Mexican army's victory against the French invasion, the first time they successfully confronted a foreign power since its independence. Still, Cinco de Mayo is also celebrated by Mexicans living in the United States (especially the ones in California, Texas, Southern Arizona, and New Mexico) as Latino Pride Day, acquiring a different relevance from the historical significance of the date.
---
The Curious Origin of  "Cinco de Mayo"
Cinco de Mayo originates from a conflict between France and Mexico in 1861. Then, Benito Juarez, ex-president of Mexico, suspended payments on the nation's foreign debt, and Napoleon III responded by sending French troops. The victory at Puebla motivated the Mexican forces but only for a short time, and France would later occupy the country and install Maximilian I as emperor. But later, in 1867, Mexico could finally expel the French and regain control of the country.
How is Cinco de Mayo Celebrated in Mexico? In Mexico, the date is not celebrated or a holiday in that country. However, in Puebla you can find historical reenactments of the Battle of Puebla, parades, mariachis, costumes, and fireworks. However, for other Mexicans, May 5 is a day like any other. Also, it is not a national holiday, so offices, banks, and stores remain open.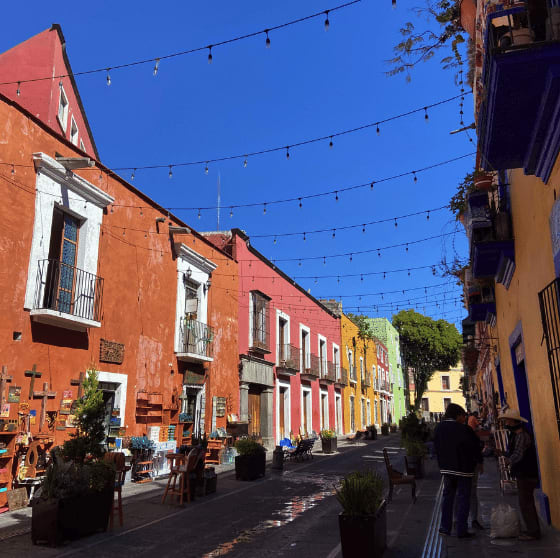 ---
Do they celebrate "Cinco de Mayo" in Spain?
Spain does not celebrate Cinco de Mayo since it is a tradition with Mexican origins, remembering the Battle of Puebla, a city in Mexico.
If you want to see other related posts about the differences between the Spanish culture compared to the Mexican I suggest you read the following articles:
Is Spain in Latin America? It's Actually a Good Question

17 Major cultural Differences Between Spain and Mexico

Spanish vs Mexican: Which was first? How Do I Know the Difference?
---
Other meanings of "Cinco de Mayo" in Spain
Recently, the Spanish Government instaurated May 5th to honor and pay tribute to the memory of Spaniards who died in Mauthausen and other concentration camps and to all the victims of Nazism in Spain.
This tribute and respect was already a tradition in many other European countries. Therefore, May 5th was established in 2022 as an act of homage to be held annually, according to the Ministry of Foreign Affairs and the Government of Spain. The chosen date coincides with the liberation of the Mauthausen camp in Austria in 1945, where 5,117 Spaniards died in Nazi concentration camps.
Most people are yet aware of this situation since the commemoration of this date is new. So, if you come to Spain and talk about May 5th or Cinco de Mayo, I'm sure everyone will interpret it as the Mexican celebration day.
---
Tips to Keep in Mind during "Cinco de Mayo"
Eat Mexican Food in Spain
Did you know that Mexican food is officially considered a cultural heritage of humanity? Cinco de Mayo is a good opportunity to get to know the typical Mexican dishes.
Spain is a very international country, and there are 27,818 Mexicans in Spain, according to the National Institute of Statistics. So, this gives rise to the Mexican population to bring their traditions and culture here. It is very likely that you will find special discounts in Mexican food places, specific Mexican themed parties, acts, events and celebrations to be aware of to attend if you want to celebrate Cinco de Mayo outside of Mexico.
Some of the best places to eat Mexican food in Madrid are:
Bakan
Mawey
Takos al Pastor
Tiki tako
La Lupita
Iztac
Barracuda MX
Learn about the Mexican culture
Cinco de Mayo is also an excellent opportunity to talk with some Hispanic members of your community. Ask them where they are from, what they do for a living, and what Mexican heritage means.
Just remember to be respectful. While some people may have an idea of what Cinco de Mayo is, people who emigrate from Mexico may be sensitive to misinterpretation of their culture and beliefs.
An interesting activity might be visiting the Cultural Institute of Mexico in Spain to learn a little about the influence of the Spanish on the Mexican people through exhibitions, galleries, art, and much more.
Attend to a Mexican party
One thing Mexicans and Spaniards have in common is that they both love to party. During Cinco de Mayo in Spain, keep an eye on your favorite bars, restaurants, and clubs because they will most likely have a special event dedicated to this important date. And if you want to plan it at home, the best idea for a Cinco de Mayo party is to hire a mariachi band. And if you'd like to keep it simple, you can always create your playlist with Mexican songs for your Cinco de Mayo party or play the guitar.
---
On May 5, many Mexicans worldwide celebrate their Mexican ancestors, and people of all backgrounds take time to appreciate the Hispanic culture.
And, as you can see, there are many ways to celebrate Cinco de Mayo, but the important thing is to remember to respect and embrace all cultures. Spain has grown thanks to immigration from Hispanic Countries exponentially, which means that recognizing and remembering their important historical dates is an excellent way to show gratitude.