17 Big Cultural (& Language) Differences in Mexico and Spain
December 12, 2022
Updated:

April 12, 2023
Published: December 12, 2022
Have you ever been to Mexico? And Spain? Well, one of them may be your next travel destination!
Both are impressive countries with great cultures, traditions, and customs that have been maintained for years and will pass from generation to generation.
You should know that this post is about something other than which country is better but to provide helpful information and general culture about both countries. You will discover some of the main differences in the daily life of each country, and it will also help you and all those who visit Spain and Mexico for the first time.
Are you ready to find out what makes these two countries different? Then let's save time and look at some of the most interesting and curious facts!
---
1. Spain and Mexico belong to two different continents
It may surprise you, but some people think that Spain and Mexico are on the same continent or even the same country! They put both countries in the same bag because we speak the same language. Crazy… There's a whole ocean in between!
Spain and Mexico are two different countries; Spain belongs to the European continent, and Mexico belongs to the American continent (more specifically to the North American continent).
2. Spaniards and Mexicans speak the same language but have different pronunciations
In both Spain and Mexico, the official language is Spanish. However, each country has a different way of pronouncing some words, and they also have their own version to name certain things.
To better understand it, it would be the same thing that happens between American English and British English.
One of the main differences is that in Mexico, the letters S and Z, as well as C accompanied by E and I, are all pronounced as S. In Spain, S sounds like S and C, and Z accompanied by E and I sound like TH.
In Andalusia and the Canary Islands, the pronunciation of some words is similar to that of Mexico.
Another big difference is that in Spain, we speak of "tú" and "vosotros" in an informal setting. We use "usted" and "ustedes" when we are in a more formal setting (except in the Canary Islands). However, in Mexico, we always speak of "usted" and "ustedes," regardless of the situation.
If you want to know more about this, where Spanish comes from, and see the difference between some Mexican and Spanish words and expressions, click on the following article!
Spanish vs Mexican: Which was first? How Do I Know the Difference?
3. Mexican food is spicier than Spanish food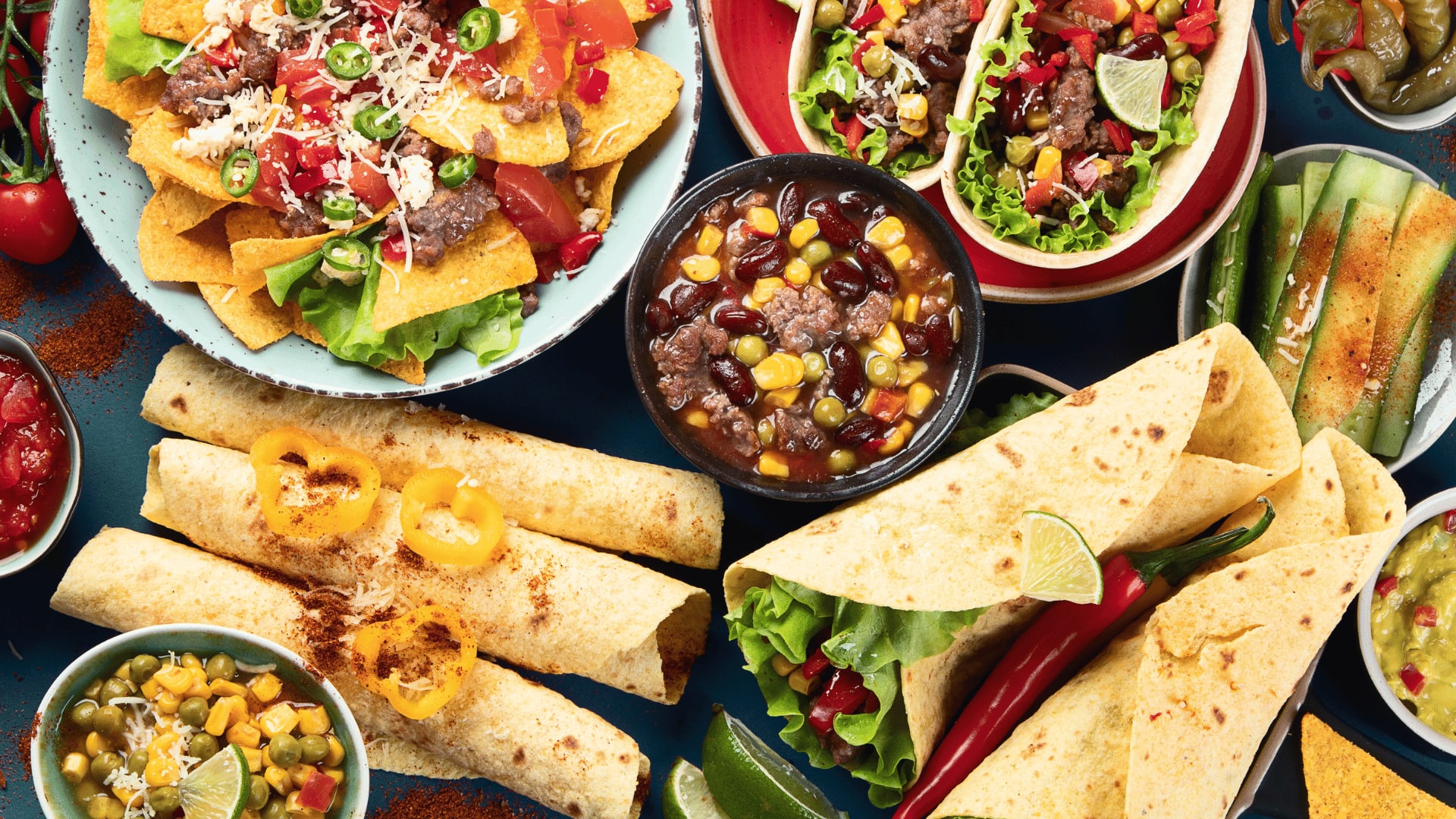 The foods of both countries are very different. Still, one of the most significant differences is that Mexican food stands out for being very spicy, way spicier than Spanish food!
In Mexico, hot chilies are used a lot and are added to many of the meals, while in Spain, the spiciest thing we have is garlic and hot paprika.
4. In Spain people drink more wine and beer than in Mexico
In Mexico, the most popular alcoholic beverages are tequila and "mezcal," while in Spain, the most common is enjoying a glass of good wine or a cold beer.
Other typical alcoholic beverages you can find in Mexico are the margarita, the michelada, and the carajillo.
In Spain, cider, orujo, sangria, and pacharan are also very popular.
5. In Spain the party goes longer into the night than in Mexico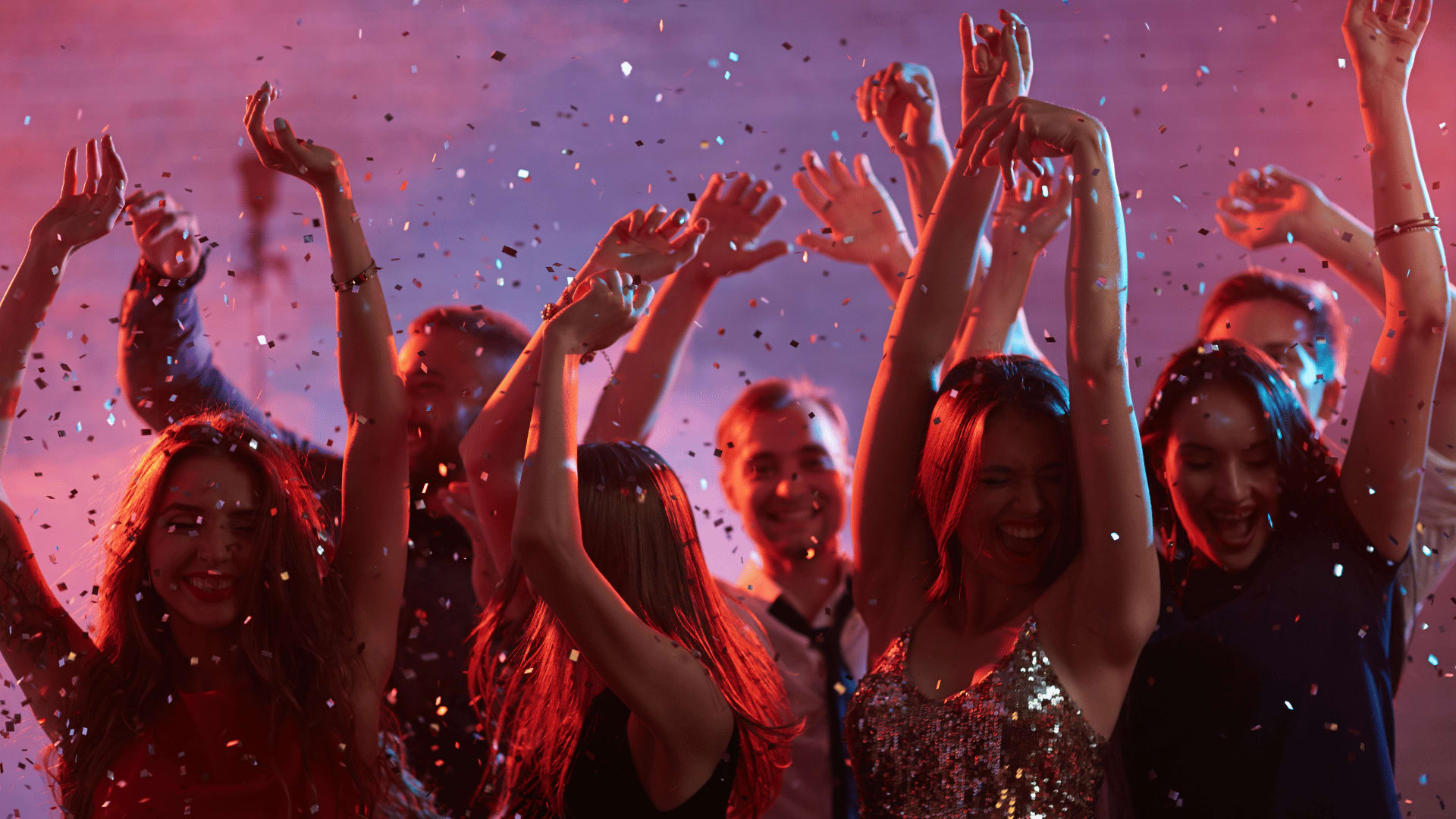 The parties in both Spain and Mexico are amazing, and the people in both countries really know how to have fun! However, in Spain, we usually start later and extend the night until the wee hours of the morning!
In Mexico, people usually party at home, while in Spain, the party is outside. You may have a few drinks at home one day, but the most common is to start the party at a bar and then go to a club.
In Spain, unless you have started drinking in the famous "after work," it is customary to start drinking around 11pm and get to the club around 2am, so the night can last until 6am! However, in Mexico, it is different; they start drinking at 9pm and go to the club around 11pm, so the night ends before 3am.
If you want to know everything about afterwork in Spain, you have to read this!
In Mexico, it is very typical to buy a bottle at the club, while in Spain, we have already drunk before arriving at the club and what we usually do is order drinks.
6. Spanish fashion is more elegant than Mexican fashion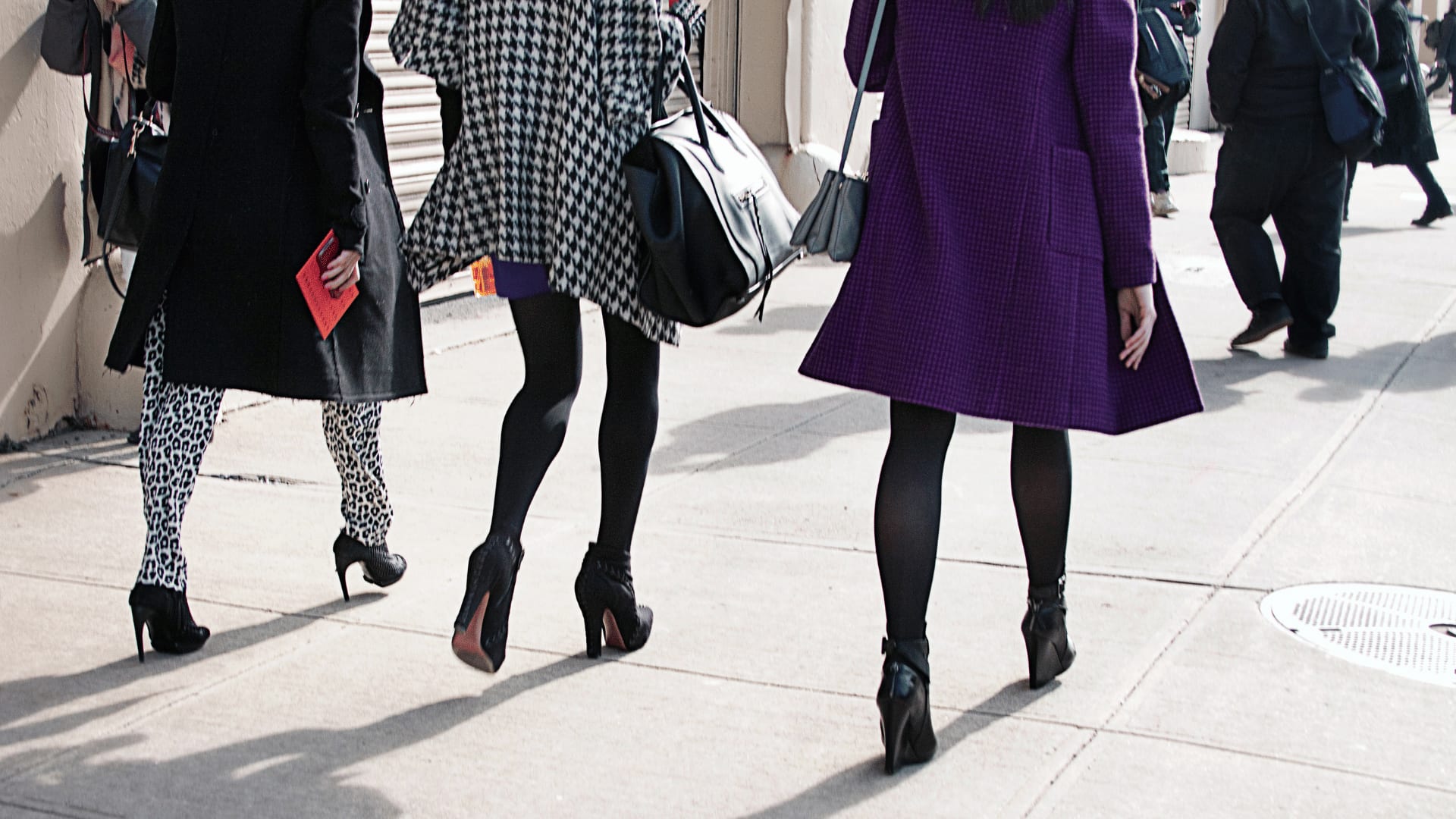 Spanish fashion is more elegant than Mexican fashion because, in Spain, we give a lot of importance to the way we dress.
When we talk about fashion, the eyes of Spaniards are set on France and Italy as their excellent fashion references. However, Mexico has Spain as its number one! For Mexicans, Spain is up to date with the latest trends, being the symbol of elegance and good dressing.
In Spain, we have an outfit for every occasion, whether it is something more casual to wear daily, more dressed up for work, for a night out, to go to the gym, or even to attend a wedding!
If you don't believe me, you can't miss the following article!
Mexican culture is very consumerist and snooty. Their eyes go to Europe when it comes to fashion and trends, especially to Spain.
7. Mexicans have better English pronunciation than Spaniards
Mexicans have much better English pronunciation than Spanish and you know why? This is probably due to the fact that Mexico is very close to the US, so they are very familiar and invaded with their customs, fashions, music, and sports, among many other things! They are continuously bombarded by Yankee elements, something that does not happen in Spain.
That's why Mexicans do not "Spanishize" English as we Spaniards do. I think we Spanish are the only ones who say "wai-fai" when we want to refer to "wi-fi" or "espiderman" instead of "spaiderman" as it would sound in English. It is also very common for Mexicans to include some English words in their everyday vocabulary. Spaniards have adopted some English words to their speech but have not adopted the pronunciation Mexicans have.
I found it very curious that in Mexico, they always watch the movies in the original version, while in Spain, they always show them dubbed in Spanish! This certainly helps their pronunciation a lot!
Speaking of movies, if you want to practice your Spanish, I recommend watching some of our best Spanish films, so take a look at these posts!
8. Mexicans are more romantic than Spaniards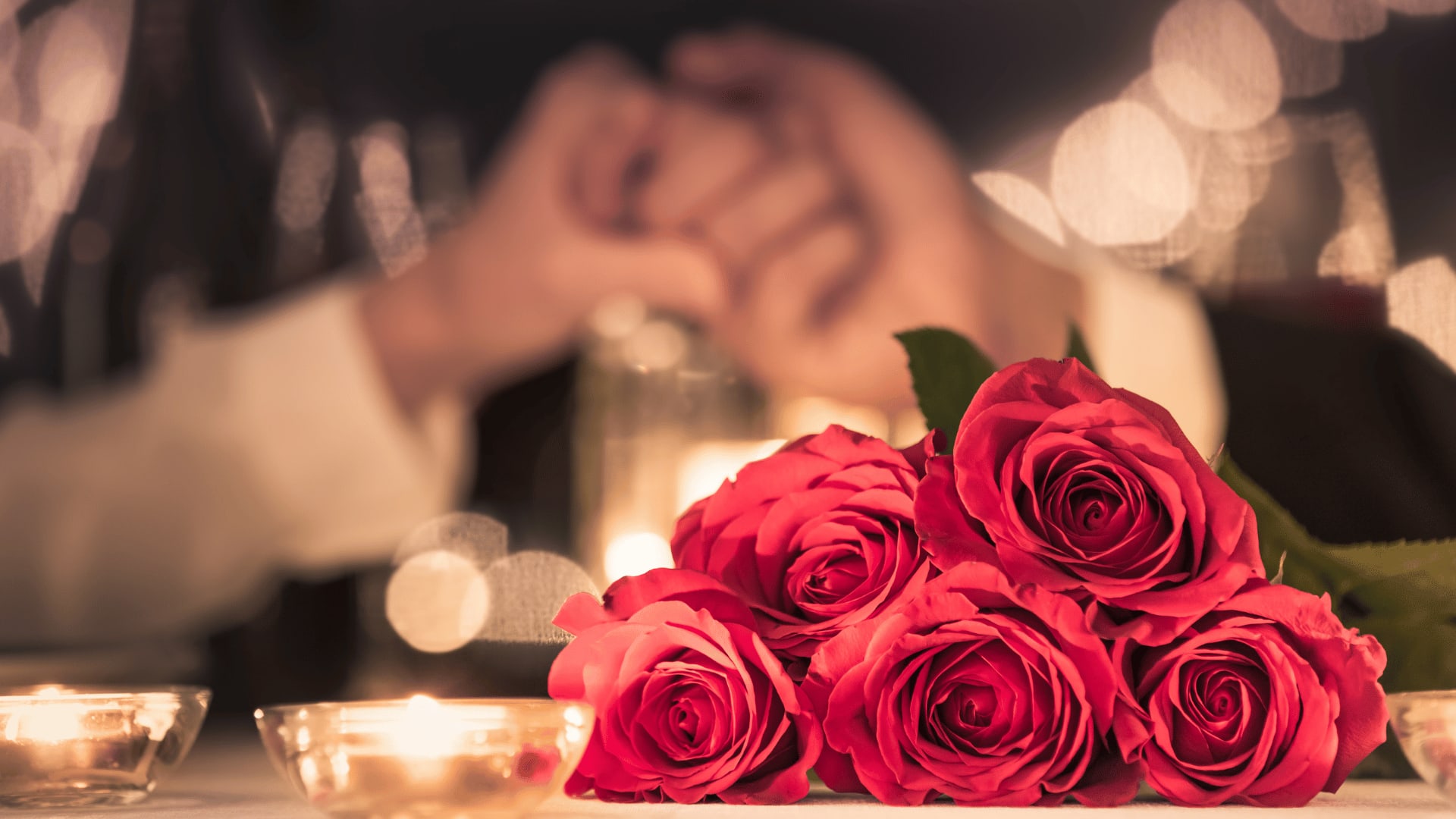 According to some studies that have been done over the years and asking several friends, men are more romantic and gentlemanly in Mexico than in Spain.
In Mexico, they still maintain the tradition of the man opening the car door, which is no longer common in Spain. Besides, Mexicans are super detail-oriented; they wildly celebrate every anniversary and are very affectionate. But don't take it wrong, I do not want to say that there are no more men like this in Spain, but it is certainly not as common as in Mexico.
Do you want to know how romantic Spanish people really are? We interviewed a few people to find out! Here's what they have to say: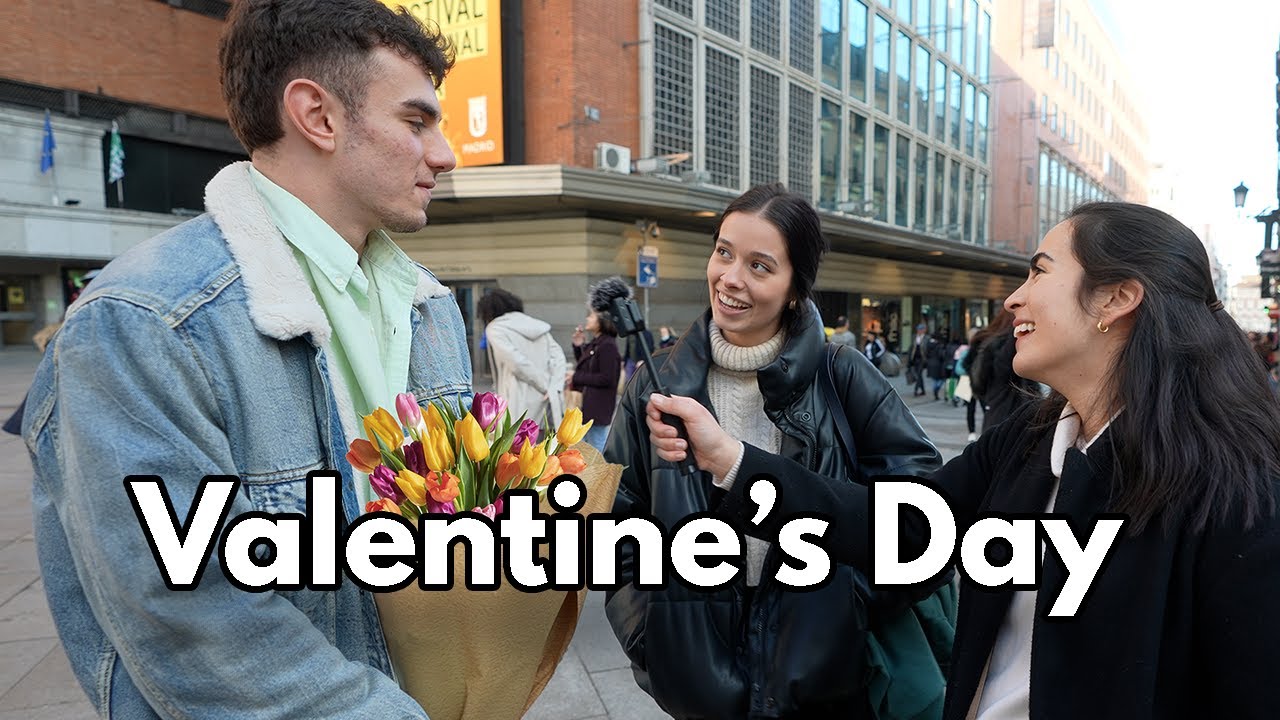 9. Spain is much safer than Mexico
Spain is much safer than Mexico. Mexico is a dangerous country in many aspects, especially in big cities. It is a country subject to terrible corruption, and cartels are very present.
Kidnapping is also a recurrent security problem in Mexico. In 2021, 625 kidnapping cases were registered in the country!
In addition, the government of Mexico is neither reliable nor stable, a large part of the population is in extreme poverty, and nothing is done against drug trafficking.
In Spain, on the other hand, there are no cartels like in Mexico, nor are there cases of daily kidnappings. Yes, there are gangs and areas that are best avoided (especially at certain times of the night). Still, it is not dangerous to go out on the street as in some areas of Mexico where you have to pay close attention.
10. Mexico has more 24-hour services than Spain
In Mexico, you will find supermarkets and stores open 24 hours! And not in specific places or far away, but just around the corner! Practically all the stores are open on Sundays, so you can go to the bakery, the hairdresser, the supermarket, the pharmacy, etc.
However, almost all establishments in Spain close on Sundays. Finding a supermarket or store open after 10pm is very rare. In fact, many establishments close between 2 and 4 to rest and enjoy the famous "siesta."
If you want to know more about this Spanish tradition, check out this post:
Spanish Siesta: What Is the Real Origin and Future of our Beloved Tradition?
11. Spain has more UNESCO World Heritage Sites than Mexico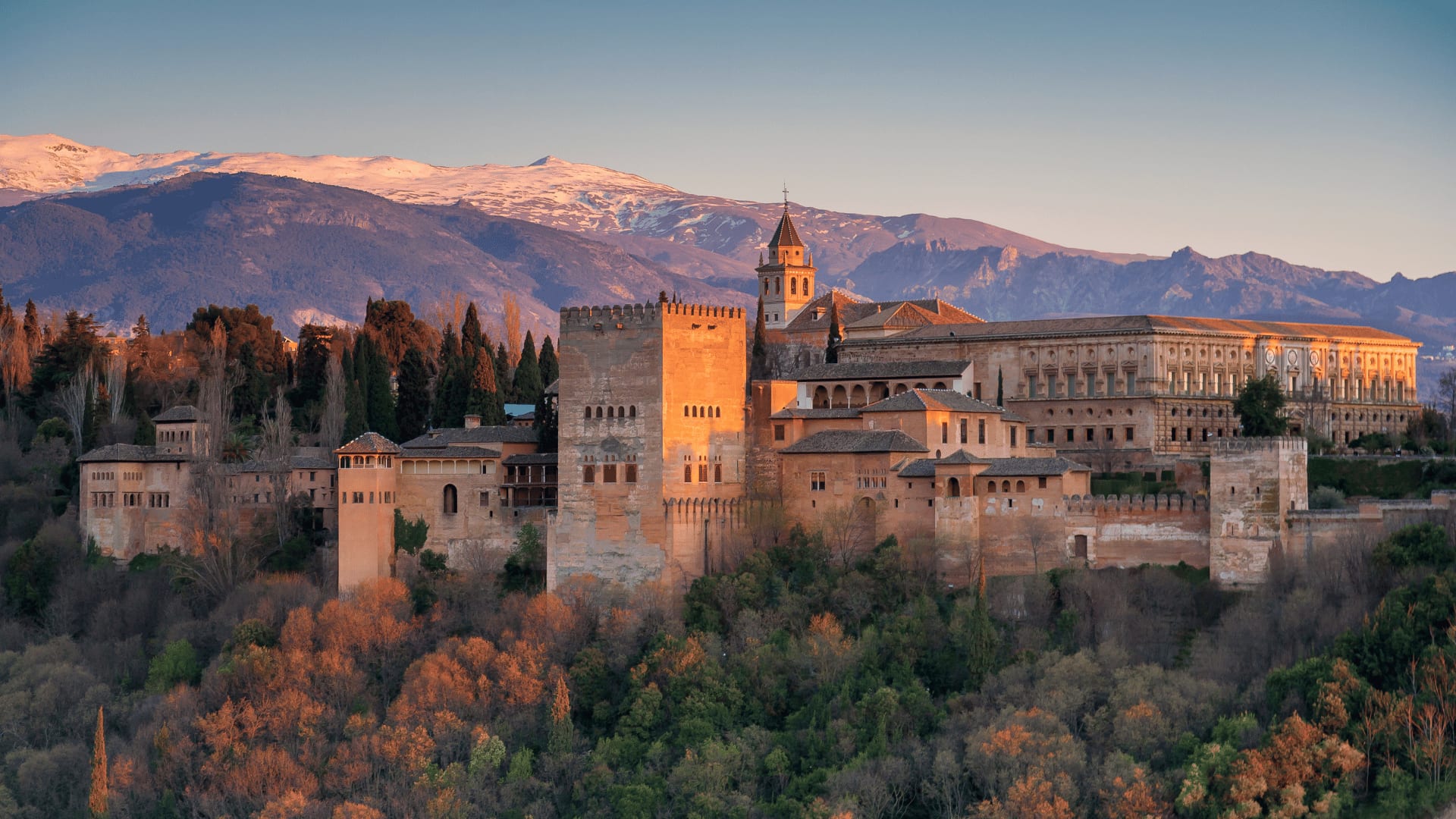 Spain and Mexico have an astonishing diversity of natural and cultural heritage of exceptional value to humanity. But Spain has the largest number of UNESCO World Heritage Sites, with a total of 48, while Mexico has a total of 33. 
Spain occupies the third position in the world ranking with the highest number of World Heritage Sites. Spain is a country that offers a lot, from stunning beaches to impressive architecture and traditions that will last for generations. 
Some of these include the Gaudi House in Barcelona, the Altamira Cave, the Doñana National Park, the beautiful Alhambra in Granada, the spectacular archaeological site of Mérida, the Teide National Park, and the beautiful historic city of Toledo, among many others. 
12. Mexico has more tropical beaches than Spain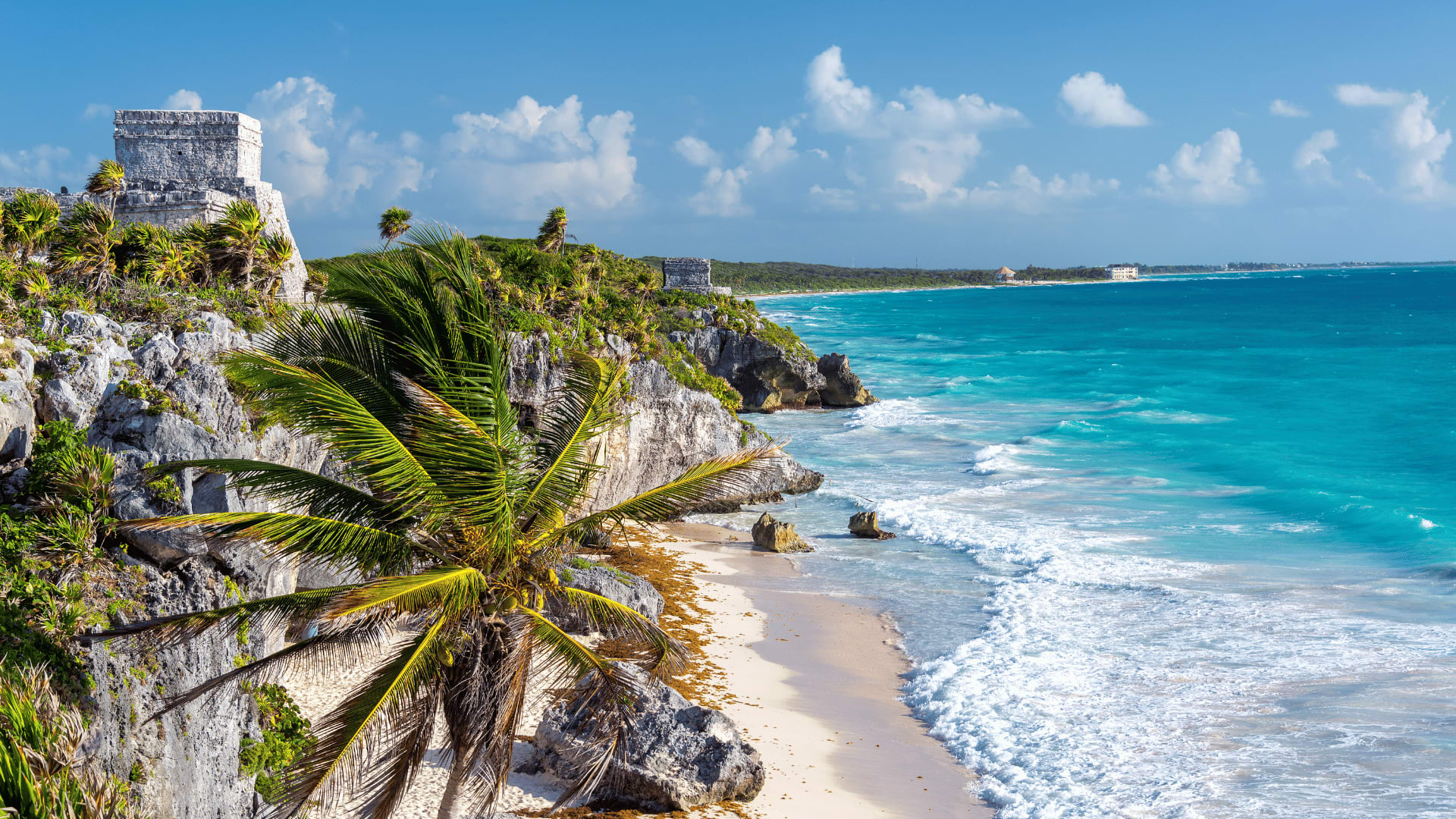 Welcome to the Mexican Caribbean! Mexico has some of the best beaches in the world and is one of the most popular destinations. Its tropical beaches full of palm trees, fine white sand, and crystal clear waters will leave you speechless!
If you like scuba diving or snorkeling, the Riviera Maya is one of the places to enjoy this sport, as it is full of reefs. Also, Cancun and Cabo San Lucas are two destinations you should add to your list!
Spain is also one of the most popular destinations, especially in the European summer. Unlike Mexico, the beaches are not tropical, and the water of the beaches is colder. But I can assure you that in terms of sand and the color of the water, in Spain you will find true paradises!
Don't miss places like the Costa Brava, the Costa del Sol, the Balearic Islands, the North Coast, and the Canary Islands.
13. Marine wildlife is more extensive in Mexico than in Spain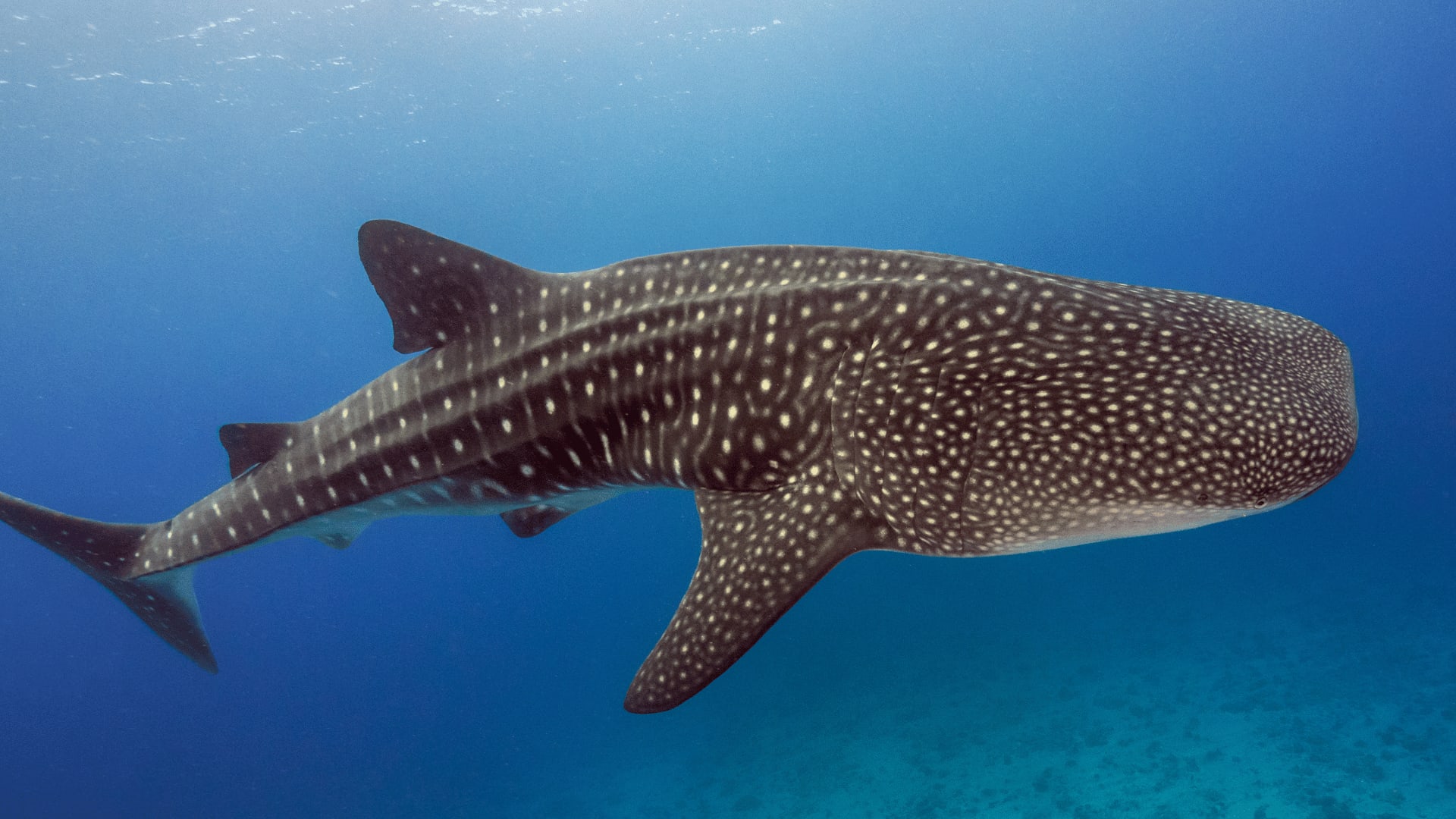 Mexico has more marine fauna than Spain, which makes perfect sense since Mexico has a privileged geographical position surrounded by the Pacific Ocean, the Gulf of California, the Gulf of Mexico, and the Caribbean Sea. However, Spain is only bathed by the Mediterranean Sea and the Atlantic Ocean waters.
If you want to know everything about the Mediterranean Sea and the only ocean that borders Spain, don't miss the following articles:
13 Fascinating Mediterranean Sea Facts You Always Wanted to Know
In Mexico, you will find a great variety of fish, as well as dolphins and different species of sharks.
Puerto Vallarta is one of the places where you can swim with dolphins. Suppose you want to see a whale shark. In that case, I recommend the area of Baja California and the northeastern area of Quintana Roo.
In Spain, you can also find marine life, but less varied than in Mexico. Although the Canary Islands have a lot to offer, you will see whales and dolphins if you are lucky! But if you are a diving lover, don't expect to see the same as in the tropical waters of Mexico!
OHH! And something that might surprise you… Did you know that the Mediterranean Sea is also home to several shark species?
Find out all about Mediterranean sharks in this post!
Mediterranean Sea Sharks: Watch Out for These 5 Magnificent JAWS!
14. Public transportation in Spain works better than in Mexico
Public transportation in Spain works much better than in Mexico. In addition, transportation such as buses, subways, and trains have been modernized more and more, something that has not happened in Mexico. Public transport usually keeps its schedules in Spain, while in Mexico, they are respected less.
In Spain, getting the bus or the train is more expensive than in Mexico. Still, you have to consider the quality and quantity of available options and available schedules.
15. Spaniards have a better concept of time than Mexicans
In Mexico, the concept of space-time is less well-defined than in Spain.
For example, when a Mexican says "ahorita" (in English, "now"), it does not mean that it is going to happen now. If you want something to happen right now after the "ahorita," you will have to add "luego, luego." This "luego, luego" that in Spain would mean "después" (in English "after") in Mexico means to be quick. However, the "now" of a Mexican can be in 5 minutes, 4 hours, or even 3 days!!
16. In Mexico people get up earlier than in Spain
In general, Mexicans get up earlier than Spaniards. This is because we are used to going to bed later in Spain, and we usually have dinner between 9pm and 10pm.
In Mexico, establishments open much earlier than in Spain, and some children even start school at 7am!
As you can see, in Spain, we have a different rhythm than in Mexico, so that's why in Spain, we get up later, and in Mexico, people get up earlier.
17. Mexicans do not recycle as much as Spaniards do
In Spain, there is a culture of recycling much more entrenched in the population than in Mexico. In Spanish households, recycling is standard; there is usually a bin for plastic, one for paper, one for glass, and one for organic.
Also, you can find in the streets specific containers to separate waste. However, in Mexico, the same does not happen, and they do not have the concept of recycling so deeply rooted.
---
How did you find the post? Did you know all this about Spain and Mexico?
Although we have many different customs and traditions, we are also alike in many ways. Both Spaniards and Mexicans are smiling people; we love humor and good food, we share the same religion, we are very family-oriented, and above all, we love to laugh at ourselves!
If there are any other differences that are not listed and you think that should be mentioned, we would love to hear from you!