Duoro River: The 8 Facts and 3 Activities before you visit!
November 21, 2022
Updated:

February 14, 2023
Published: November 21, 2022
Did you know that besides sharing a peninsula with Portugal, we also share several geographical features?
We do! And one of the most iconic natural gems we share is the Duoro river. It goes all the way from Soria to the Atlantic Ocean; actually, a section of the river belongs to international waters, but I will give you this detail later on.
In this article, you will learn all the facts and curiosities about Duoro, plus three unmissable activities to do while traveling close by.
So, are you ready to find out about your next trip? A little heads up, it might include some delicious upgraded grape juice.
---
Where is the Duoro River located?
The Duoro River is located across Spain and Portugal, occupying seven Spanish autonomous regions: Castilla y León, Galicia, Cantabria, Castilla - La Mancha, Extremadura, La Rioja, Community of Madrid, and Asturias.
The Duoro River is the highest flow river of the iberian Peninsula; beginning in the province of Soria, specifically in Fuentes del Duero at 2,160 meters above sea level on the southern slope of the Urbión peak in the Duruelo de la Sierra, and flowing all the way to the Atlantic Ocean through Portugal.
8 Interesting Facts and Curiosities about the Duoro River
1. How long is the Duoro river?
The Duoro River is 897 kilometers long, from which 572 kilometers are in Spanish territory, and the rest 213 kilometers are part of Portugal. 
2. How deep is the Duoro river?
The Duoro River has a depth of approximately forty meters. 
3. Can you sail the Duoro river?
The Duoro River is navigable, but only for 124 miles in the area of Portugal. 
4. Can you swim in the Duoro river?
People have been advised not to swim the Duoro River; in fact, there have been drawings in the city of Zamora (Castile- La Mancha) because it doesn't have adequate conditions for people to swim safely in its waters.
Nevertheless, the conditions are different in Portugal. Just as there is a small trajectory for boats to sail, there are specific beaches bath by the Duoro River that allows people to swim and enjoy the summer. 
5. Can you fish in the Duoro river?
Fishing in the Duoro River is mainly practiced in the autonomous region of Castile and Leon. The river has approximately sixty-nine different species of fish, of which thirty-four are in Spain, and of those, only fourteen can be fished in Castile and Leon.
The fishes found in the Duoro river are: the eel, wolffish, American perch, sunfish, yellowtail and Alagón wolffish, lamprey, bleak, common barbel, common barbel, common red mullet, Douro bogue, bordello, Calandino, carp, gudgeon, salmantine pardilla, redfish, piscardo, tench, pike, black catfish, pike-perch, gambusia, Danube salmon, Pacific salmon, red mullet, rainbow trout, brown trout, brown trout, redfin, lamprey, red-tailed barbel, Graells barbel, chub, and madrilla.
6. What are the tributaries of the Duoro river?
Unless you are a river/ fishing/ sailing fan or a limnologist, you need very specific, concise, and clear information about rivers, just like I do. 
So, first things first, what is a tributary? A tributary or an affluent (afluente in Spanish) is a stream or river that flows into a larger stream or main river, meaning that they don't flow into the ocean. 
Knowing the latter and before mentioning each tributary, you should know that the Iberian system, the Cantabrian mountain range, and the Central system are the three fluvial networks that flow into the Duoro. 
Affluents of the Duoro River
Left tributaries:
Riaza river
Retuerto river
Adaja river
Duratón river
Cega river
Zarpadiel river
Tormes river
Águeda river
 Huebra river
Torto river
Côa river
Tedo river
Távora river
Cabrum river
Varosa river
Paiva river
Bestanca river
Guareña river
Arda river
Eresma river
Right tributaries:
Sousa river 
Esla river
Túa river
Teixeira river
Sabor river
Támega river
Valderaduey river
Pisuerga river
Corgo river
Tera river
Esla river
7. What's the volume of water in the Duoro river?
The river's drainage basin is 97,299 square kilometers, and the average flow of the Duoro River is 800 cubic meters per second. Portugal is attributed with approximately 650 to 675 cubic meters per second, while Spain's volume is around 570 cubic meters per second.
8. Where does the name Duoro come from?
Duoro comes from the Latin "Durius flumen" of Celtic root; it is suspected that the Romans adopted the Celtic name, and worshipped the god Durius, who they represented with a fishing net.
Twelve of the river are considered to be international territory thanks to its location between the border of Spain and Portugal.
Winemaking in Duoro River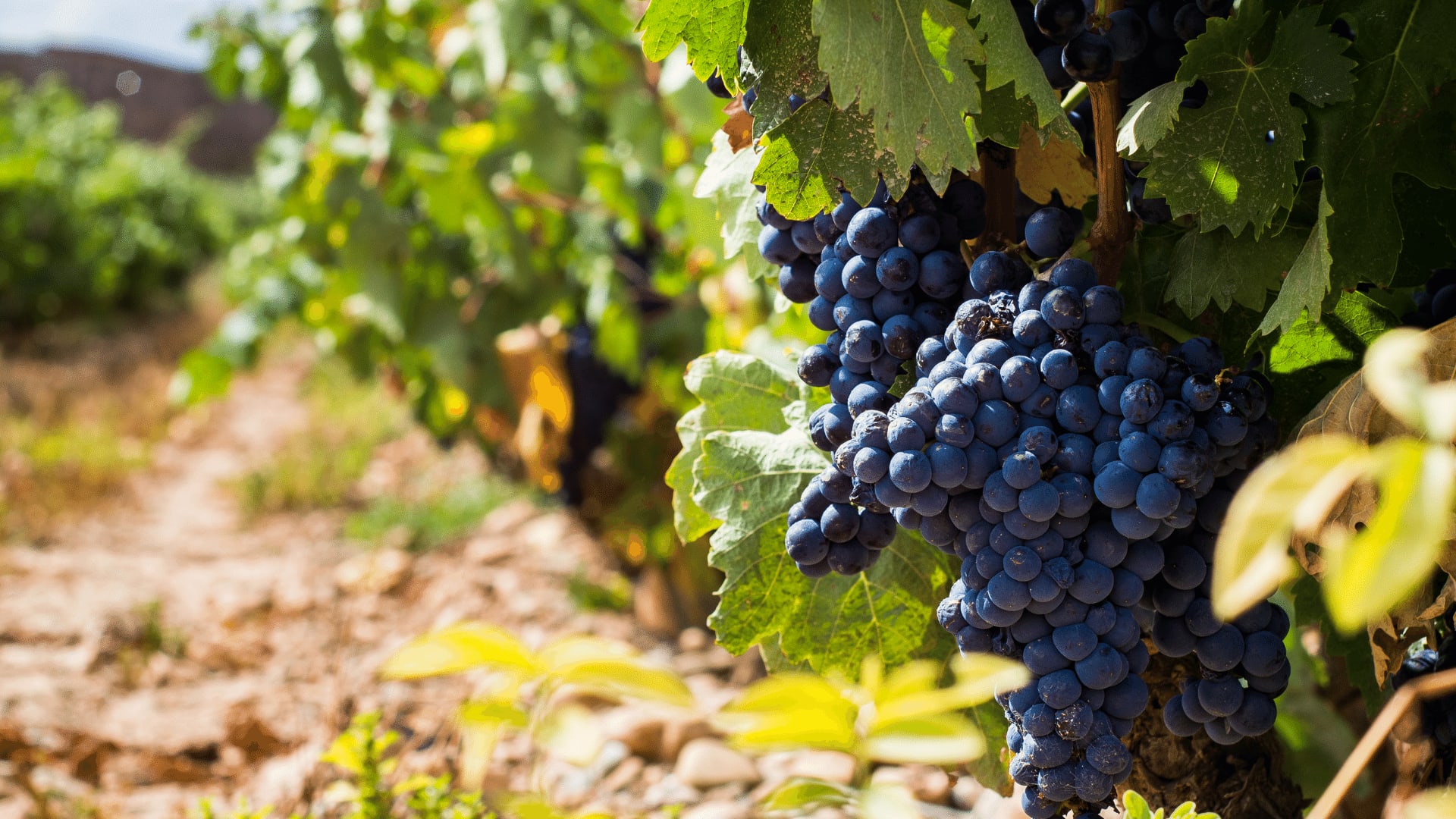 I know this was the section you were searching for, didn't you? Well, there is something about the Duoro River that I didn't tell you before. Most of its route goes through Castile and Leon. That is why most of the fishing is also done!
But let's focus on what matters. WINE. It is also in Castile and Leon where the banks of the Duoro river bath the lands of one of the best wine origins in the world. 
This part of Spain has cultivated wine for over two thousand years, but just recently, in 1978, they received the D.O or "Denominación de Origen." The latter is a geographical recognition that ensures the quality of the product and grants it the only right to carry that name. The D.O is regulated by the Spanish Ministry of Agriculture, Fisheries, and Food. 
Its wine route is more than 115 km long and 35 km wide, in which the cities of Valladolid, Burgos, Soria, and Segovia stand out.
Most of the vineyards in the "Ribera del Duero" are family-owned and quality-oriented because the conditions are not suitable for large scales productions. And even if they were adequate, the production of good wine is too important to Spain to damage the reputation.
The most produced and famous type of grape in this wine region is the"Tempranillo" which usually produces deeply colored, powerful wine. On top of that, there are six prominent styles from "Ribera del Duero" which are: Joven (no time in barrel), Roble (3 to 6 months in barrel), Crianza (12 months in barrel), Reserva (3 years maximum in barrel), Gran Reserva (60 months, at least 2 years in barrel and 2 more in bottle), and Catch-All which means that lacks specifications but is still certified as D.O. 
Best wineries in "Ribera del Duoro"
Dominio de Atauta
Finca Villacreces
Valduero
Villa Mayor
Abadía Retuerta
 Pago de Carraovejas
Protos
To know more about Spanish wine in each region, head here:
Best Activities to Enjoy Duoro River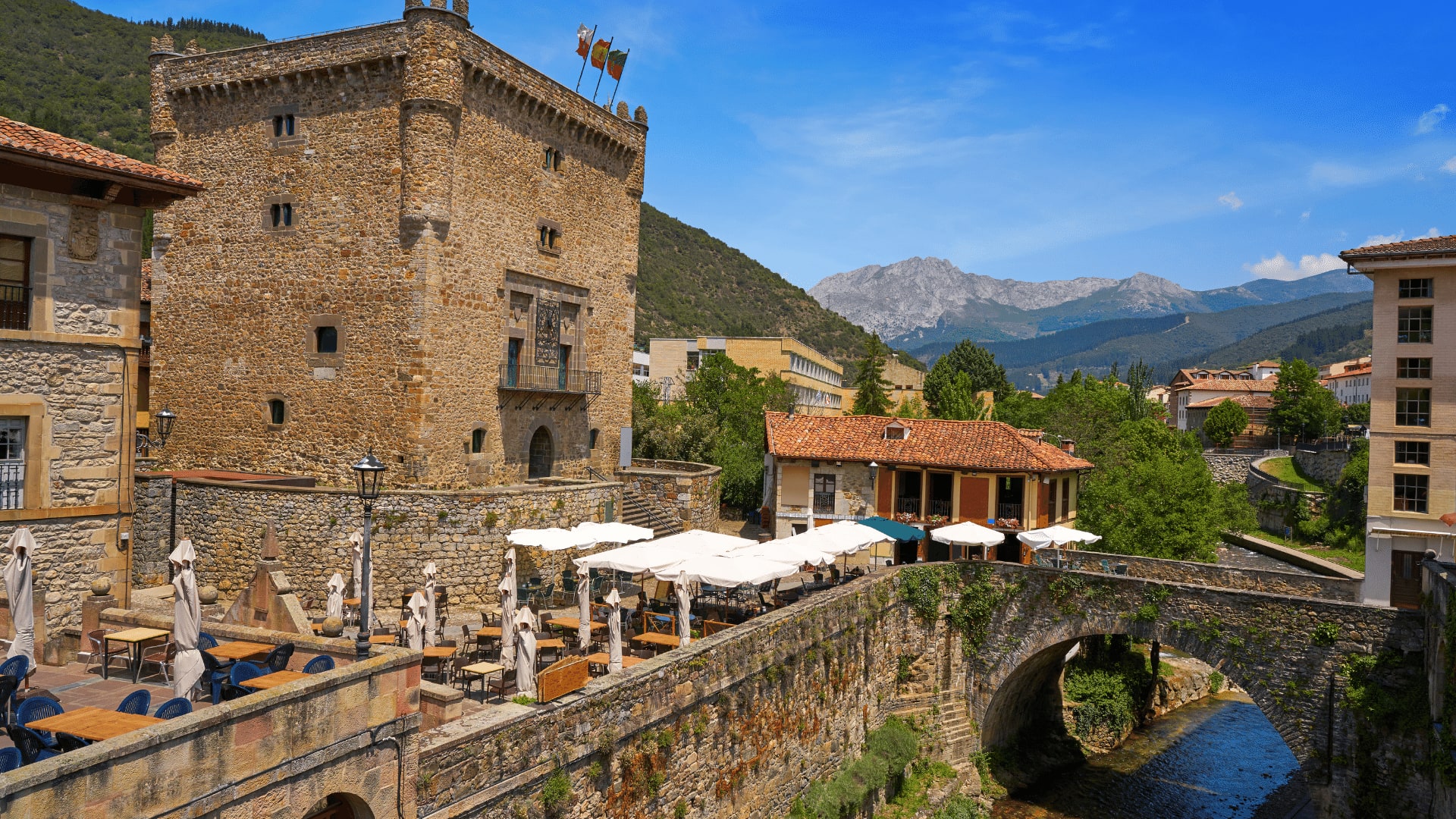 As this river is shared with Portugal, our neighboring country also has plenty of activities to offer within this natural beauty, but today we'll focus on the ones you can do in Spain.
Should we begin? 
1. Enjoy some trekking on the banks of the Duoro river
If you are an outdoor type of traveler, you will enjoy the GR-14. The GR-14, also known as "Sendero del Duero" (Duoro trail), is a natural trail way that follows the river from the mountain where it rises to the border with Portugal. 
So, the journey begins in the Urbión mountain in the province of Soria (Castile-Leon) and ends in Vega de Terrón on the border with Portugal, making a total of 750 walkable kilometers. 
This doesn't mean you have to do the entire GR-14; you can begin whenever yuo want! There are stages of the trail in each province that the river baths. Forty-two stages are divided into five provinces: Soria, Burgos, Valladolid, Zamora, and Salamanca. Again, you can choose where to begin! I will leave you the website with the trial stages right here!
The GR-14 is part of the "Programa de Caminos Naturales" (Route of Natural Trails) organized by the Spanish Ministry of Agriculture, Fishery, and Food; here we'll leave if you want to explore further 😊. 
2. Take a wine tour in the famous Riberia del Duoro regions
We already talked about wine and the stunning vineyards you can visit while traveling alongside the Duoro river. But, also know that if you are staying in close by cities, you can book a wine tour to take you! 
Isn't it the dream to make a wine-themed trip with some friends? Your friends, great Spanish tapas, and some "Denomicación de Origen" tasting. The dream. Check out different tours from here!
3. Rent a "casa rural" close to the Duoro River
This one is my absolute favorite because you can have a little bit of everything. "Casas Rurales" (rural homes) are super popular in Spain; Spanish people love renting them for any time of holiday. Either summer or winter, a rustic home is an excellent option for a relaxed, silent weekend to enjoy nature. 
So a rustic home near the "Ribera del Duero" means you can do all the activities above while staying in a cozy country home. For example, the town of Vodocondes, province of Burgos, has been named a Good of Cultural Interest in the category of Historica-Artistic Site. The rural homes there will offer bicycle tours, hiking routes, and wine tasting that will give you a 360 experience of the Duoro river. 
---
Know you have all the geographical and fun information about the Duoro river! Remember this one of Spain's three most important rivers (you can find out about the other two in the links below!)
I really hope you enjoyed this article. If you have any questions or comments, let us know! We would love to read you!