The 9 Best Spanish Architects and their Legacy in Spain
November 14, 2022
Updated:

January 27, 2023
Published: November 14, 2022
It feels almost impossible to make a complete list that leaves out no one. Throughout history, multiple Spanish architects have been responsible for designing and building enormous buildings that left their mark on Spanish society.
But here are some who, in one way or another, have managed to transcend because of their iconic buildings, disruptive ideas, and legacy in Spanish society. In this post, I'll show you everything you need to know about Spanish Architects in Spain, with lots of pictures, the period they were in, and some fun facts. If you want to visit those places, I may have included a map, so pay attention!
I will also talk about the moment in history these architects lived in. Meaning that you might also need some background information about Architecture Styles and the most significant currents in Spain's history. I would say that reading this introductory post on the subject may be helpful:
But if you have already read it, we're ready to begin!
---
Santiago Calatrava
1951, from Valencia.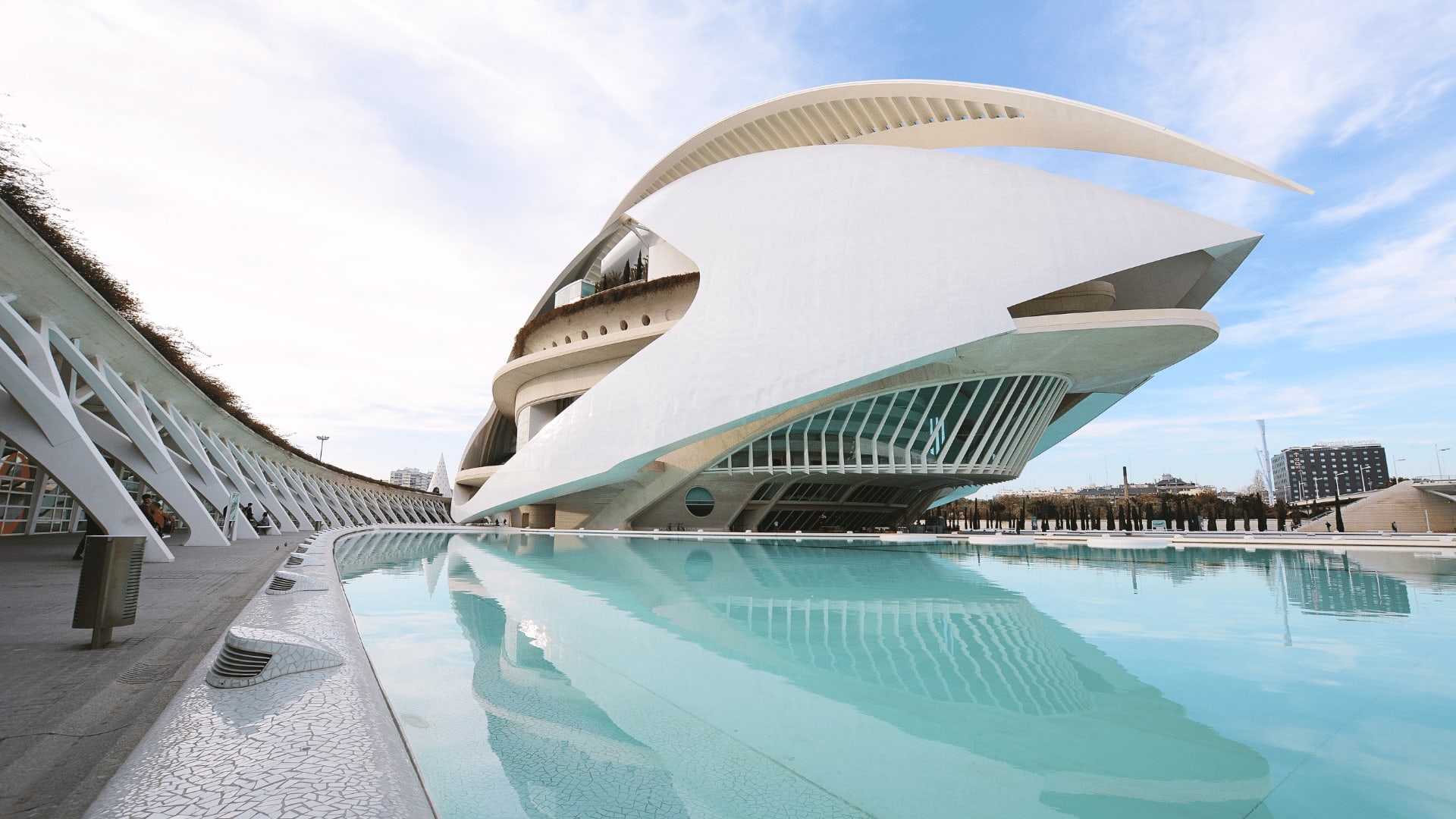 Santiago Calatrava is considered one of the most creative architects of the moment and a true icon of postmodern architecture through the choice of materials, shapes, sustainable and natural elements, and flexible designs. His designs characterize by a futuristic air and technical and aesthetic innovation. 
He was born on July 28, 1951, in Valencia. In 1974 he graduated as a qualified architect at the Escuela Técnica Superior de Arquitectura de Valencia. Then he moved to Zurich, Switzerland, and graduated as a qualified civil engineer. This extensive engineering knowledge allowed him to specialize in designing large structures and bridges. 
"Building a bridge, in my opinion, is a symbolic gesture, linked with the needs of people who cross over it, and with the idea of overcoming or surmounting obstacles."

- Santiago Calatrava
In 1981 he opened his first architecture and civil engineering studio in Zurich; and the rest is history. His legacy in the world is incredibly tremendous. He has built some of the most breathtaking structures of all time. His best-known works include the World Trade Center Transportation Hub in New York City, the Milwaukee Art Museum, the Turning Torso tower in Malmö, Sweden, and his largest project, the City of Arts and Sciences and Opera House, in his birthplace, Valencia. Calatrava also left his mark in Spain by working on the Oriente station in Lisbon, the new Bilbao airport, or the Lieja station, the link for high-speed lines in central Europe.
Recently, he has won many awards, such as:
The Barcelona Prize of Plastic Arts (1988)
Medal of Honor for the Promotion of Invention (1993)
International Science Award for Art
Prince of Asturias Award for the Arts (1999)
Medal of Merit for Fine Arts (2002)
National Architecture Award (2007)
European Prize for Architecture (2015)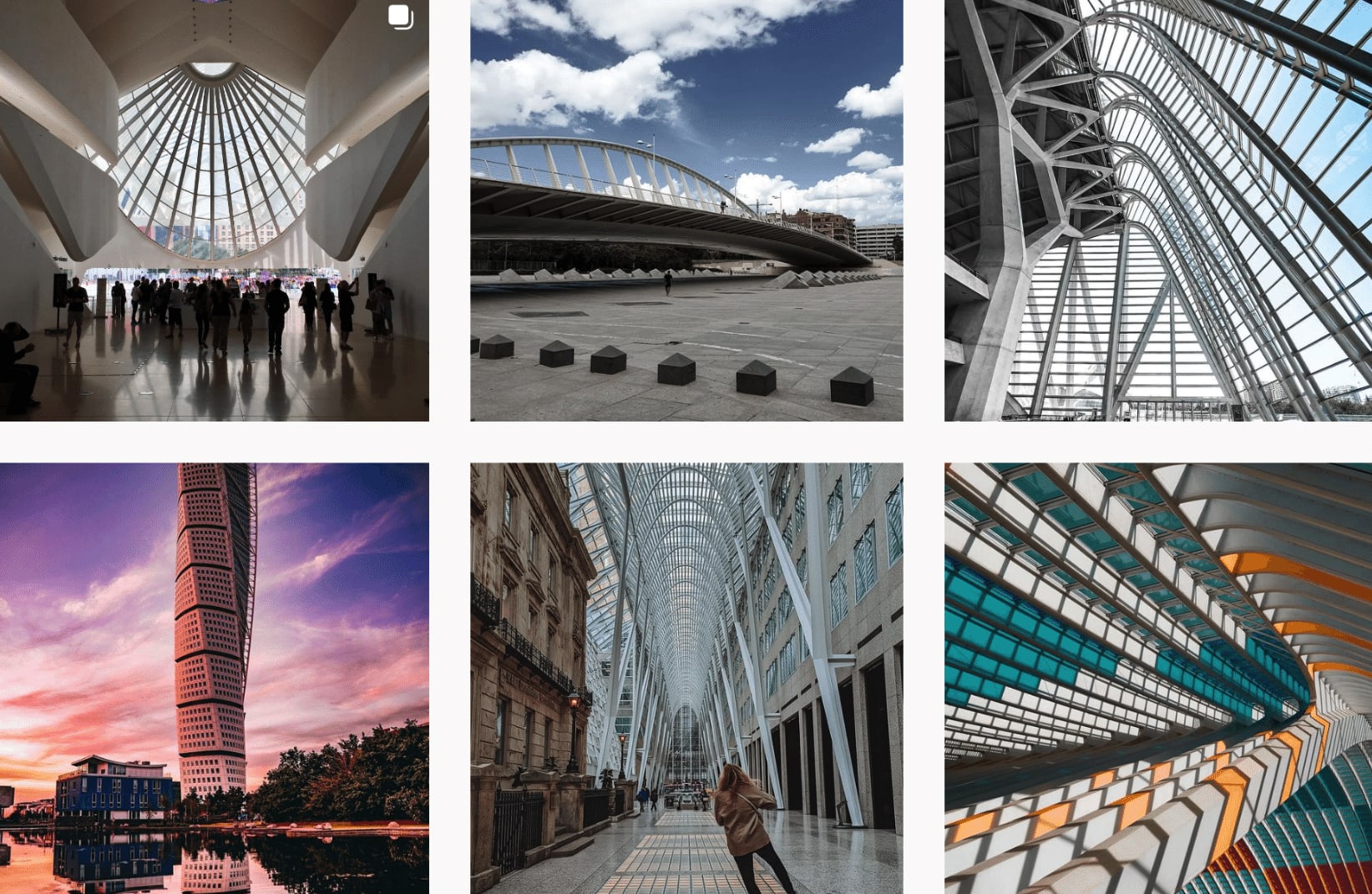 Santiago even was a nominee to reform the historical building of the German parliament. And in 1993, the Museum of Modern Art in New York (MOMA) dedicated a significant exhibition to his work, as many other cities have done. You can find more information about Santiago Calatrava on his official website. 
---
José Rafael Moneo
1937, from Tudela, Navarre.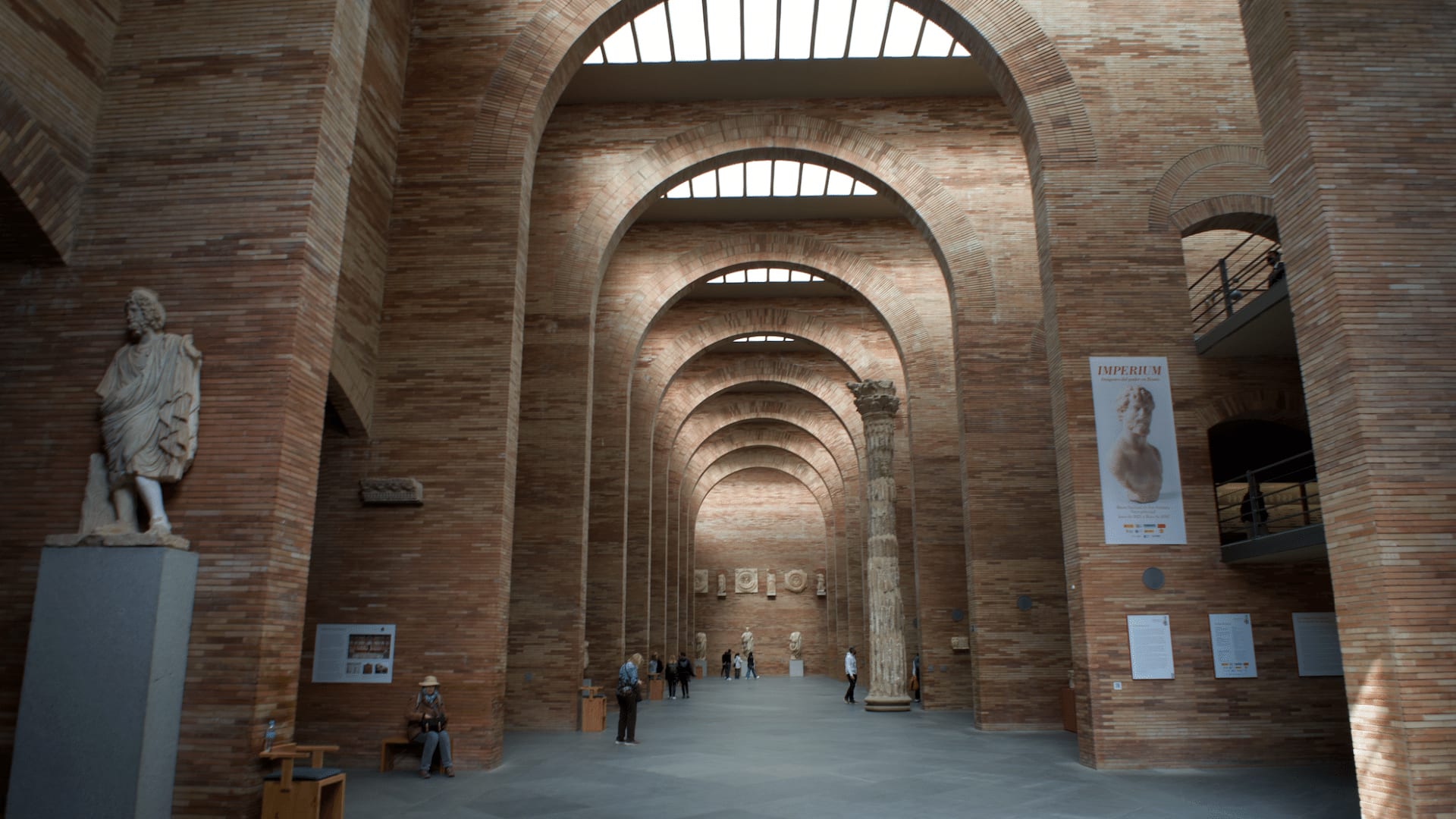 Following with Rafael Moneo, one of the most outstanding representatives of contemporary Spanish architecture. He was born on May 9, 1937, in Tudela, a town in Navarre, and is a 58-year-old architect who lives and works in Madrid.
He obtained his architecture degree in 1961 at the Escuela Técnica Superior de Arquitectura de Madrid. His works recognize for having a resounding presence with perfect lighting balance that produces harmony and reminds us of the ancient world.
His most representative works and for which he is best known are:
The Diestre factory in Zaragoza (1964-1967)
The Pamplona bullring (1966-1967)
The Urumea building in San Sebastián (1969-1973)
The Logroño City Council (1976-1981)
The Museum of Roman Art in Mérida (1980-1986)
The expansion of the Atocha station in Madrid (1985-1990), 
The Villahermosa Palace to house the Thyssen Museum in Madrid (1990-1992).
The Stockholm Museum of Modern Art
The Venice Film Palace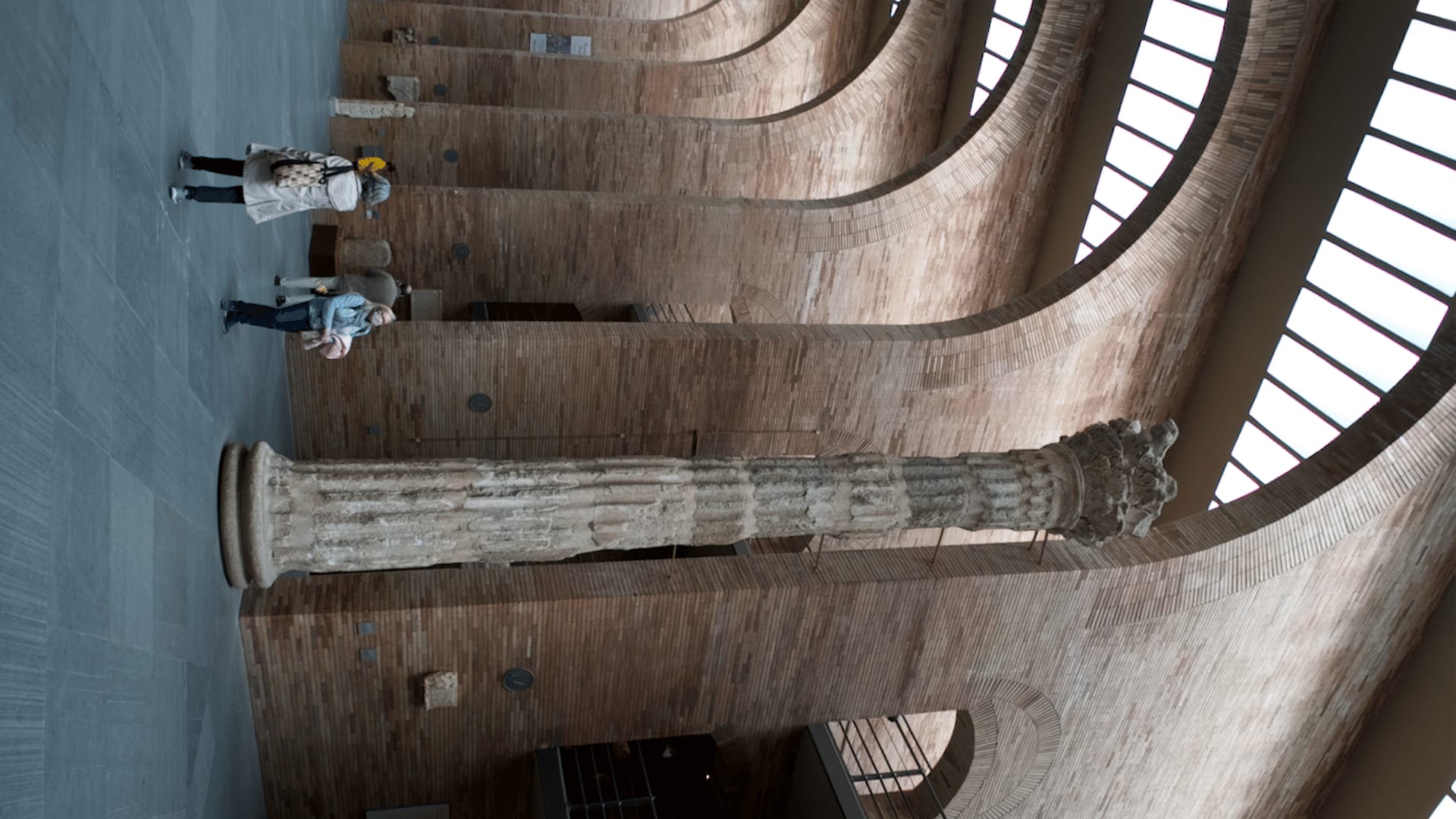 In 1996 he was awarded the Pritzker Architecture Prize. On it, Moneo was described as:
"An architect with tremendous range, each of whose buildings is unique, but at the same time, uniquely recognizable as being from his palette."

- Jay A. Pritzker, president of The Hyatt Foundation.
---
Antonio Palacios
1874 - 1945, from O Porriño in Pontevedra, Galicia.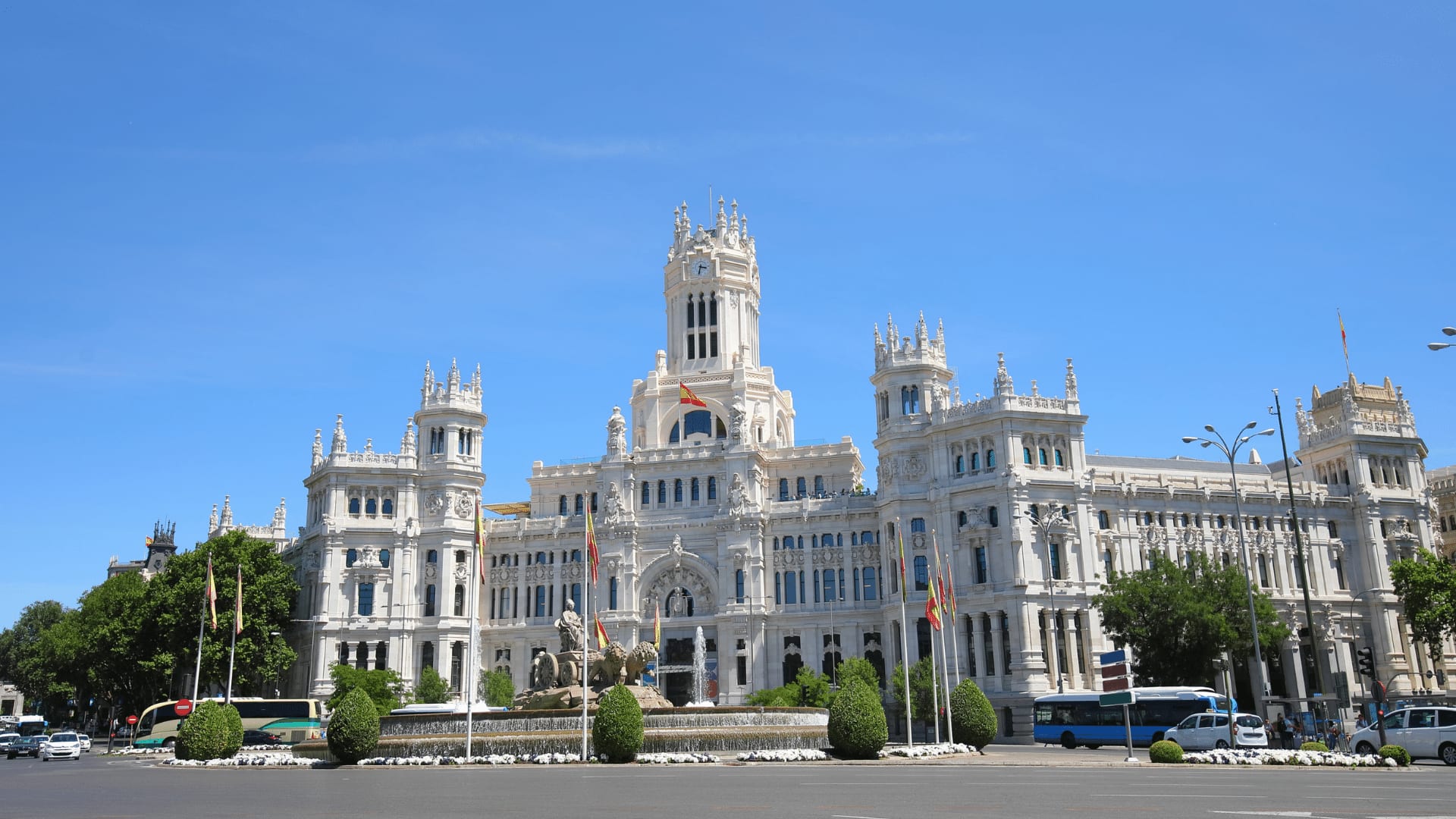 During the first half of the 20th century, the city of Madrid was transformed by emblematic buildings thanks to the figure of Antonio Palacios, a Spanish architect and urban planner responsible for turning the city into a modern metropolis.
He was born on January 8, 1874, in O Porriño, Pontevedra, in the region of Galicia. His family was already related to the construction world, so one of his first works was as a public works assistant on a railway line. Its initial architectural style had a Vienna Secession style, which later evolved towards a regionalism architectural style, with a mix of the Plateresque and Manueline styles and strong expressionist influences.
The legacy of this architect is so great that I have organized on the following map the places you should go to if you are in Madrid and would like to see the masterpieces of Antonio Palacios:
The map is interactive, so you can take it with you on a walking trip while visiting Madrid.
Here is another picture of the sculpture in the emblematic Plaza de Cibeles. That, by the way, is in the middle of the Fountain of Cibeles, built by the talented architect I'll mention later…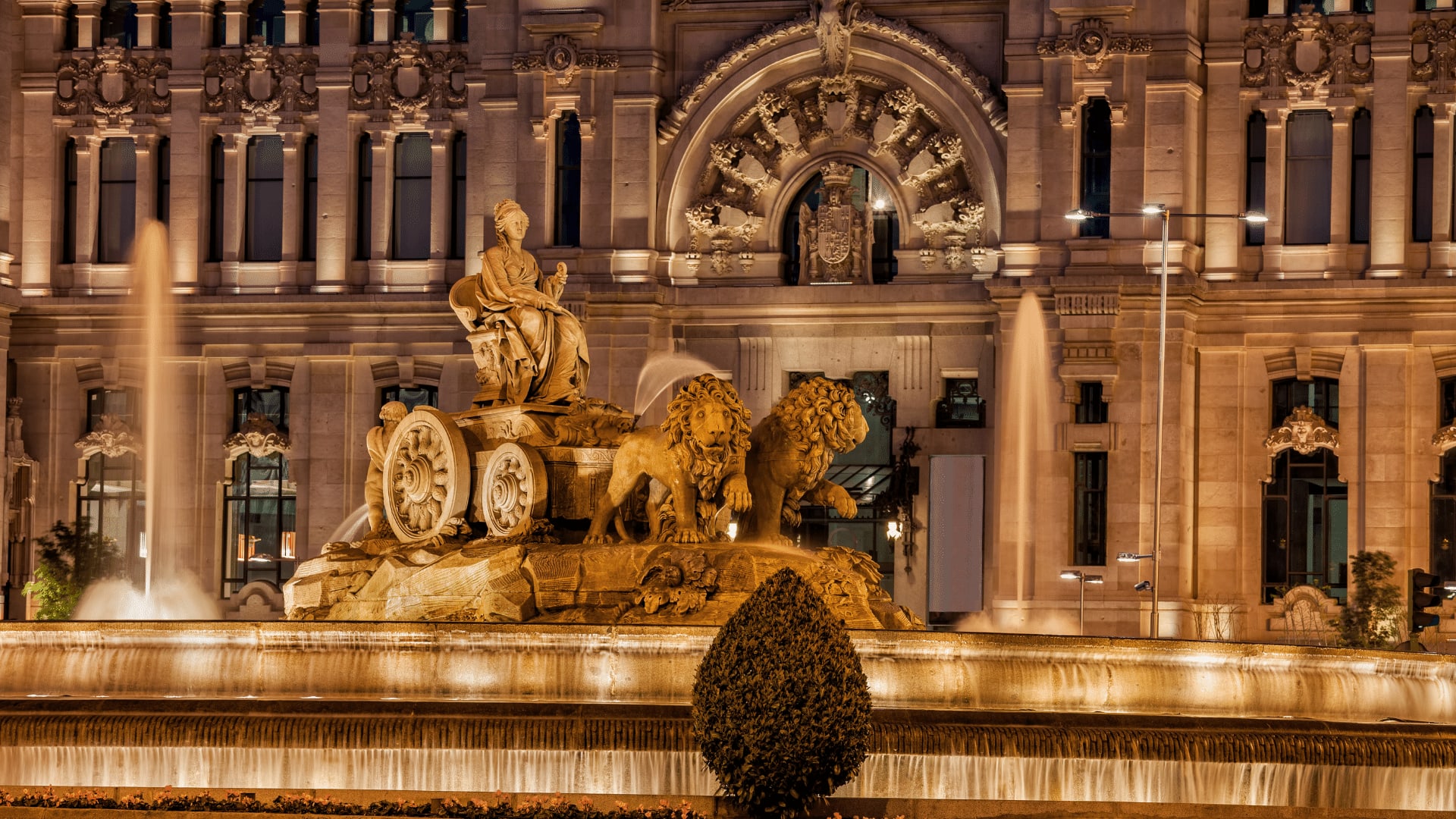 In our country it is very common to see lots of characteristic sculptures that represent the renaissance. They are all over the cities!!
If you're interested in watching the most famous Spanish sculptures, this post is perfect for you:
Discover the 10 Best Sculptures in Spain You Need to Check Out
---
Aníbal González
1876 - 1929, from Seville.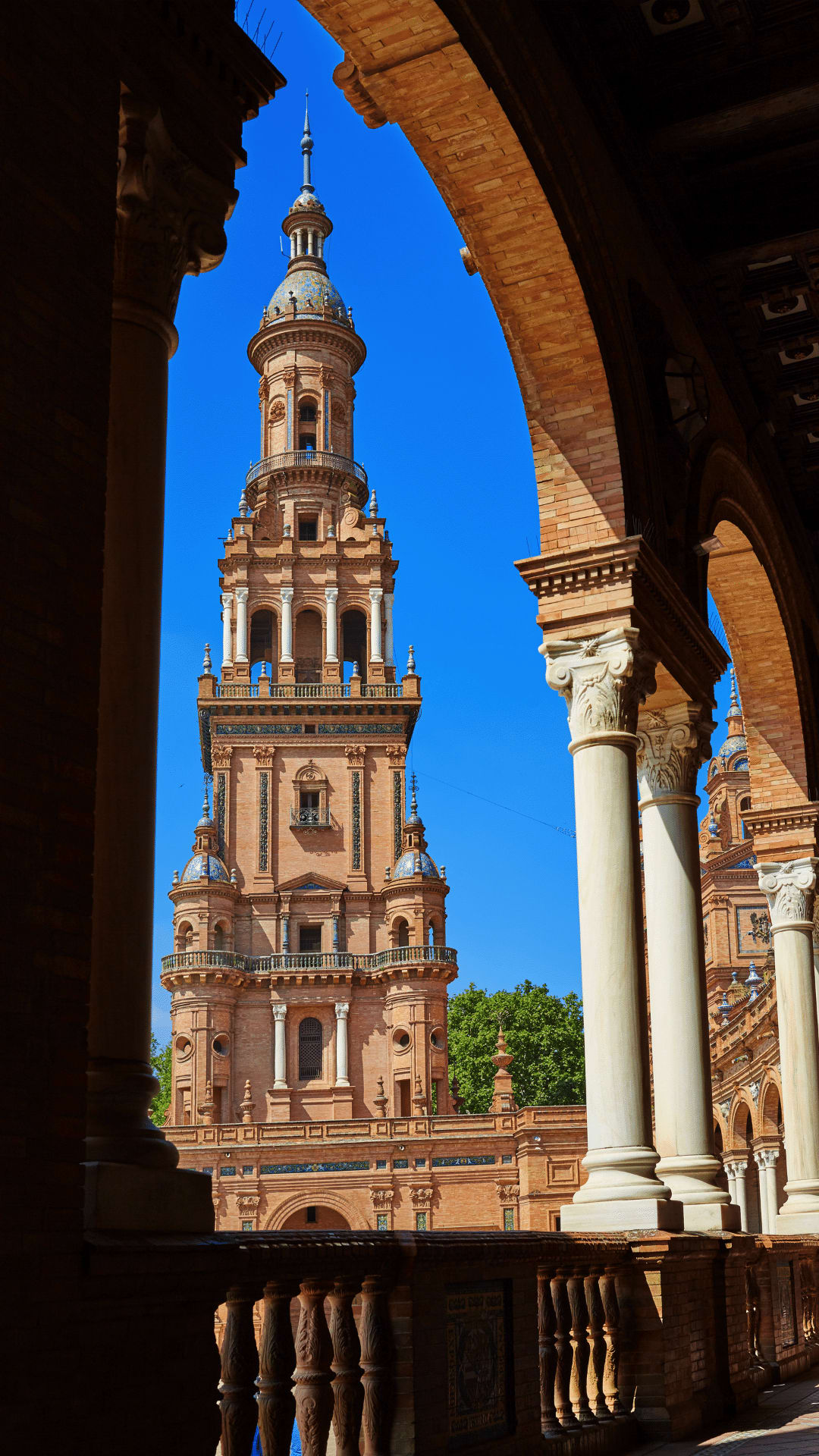 Aníbal González Álvarez-Ossorio is the main reference and father of Sevillian regionalist architecture. He was born in Sevilla on June 10, 1876, and completed his architecture degree at the Escuela Superior de Arquitectura de Madrid in 1900. 
You can find buildings by this architect throughout the city of Sevilla, from homes in the center to institutional buildings. His influence is perceived in most constructions of that time, although not ALL of the structures are his. Aníbal González really knew how to configure an architectural current that clung to the philosophy of his city.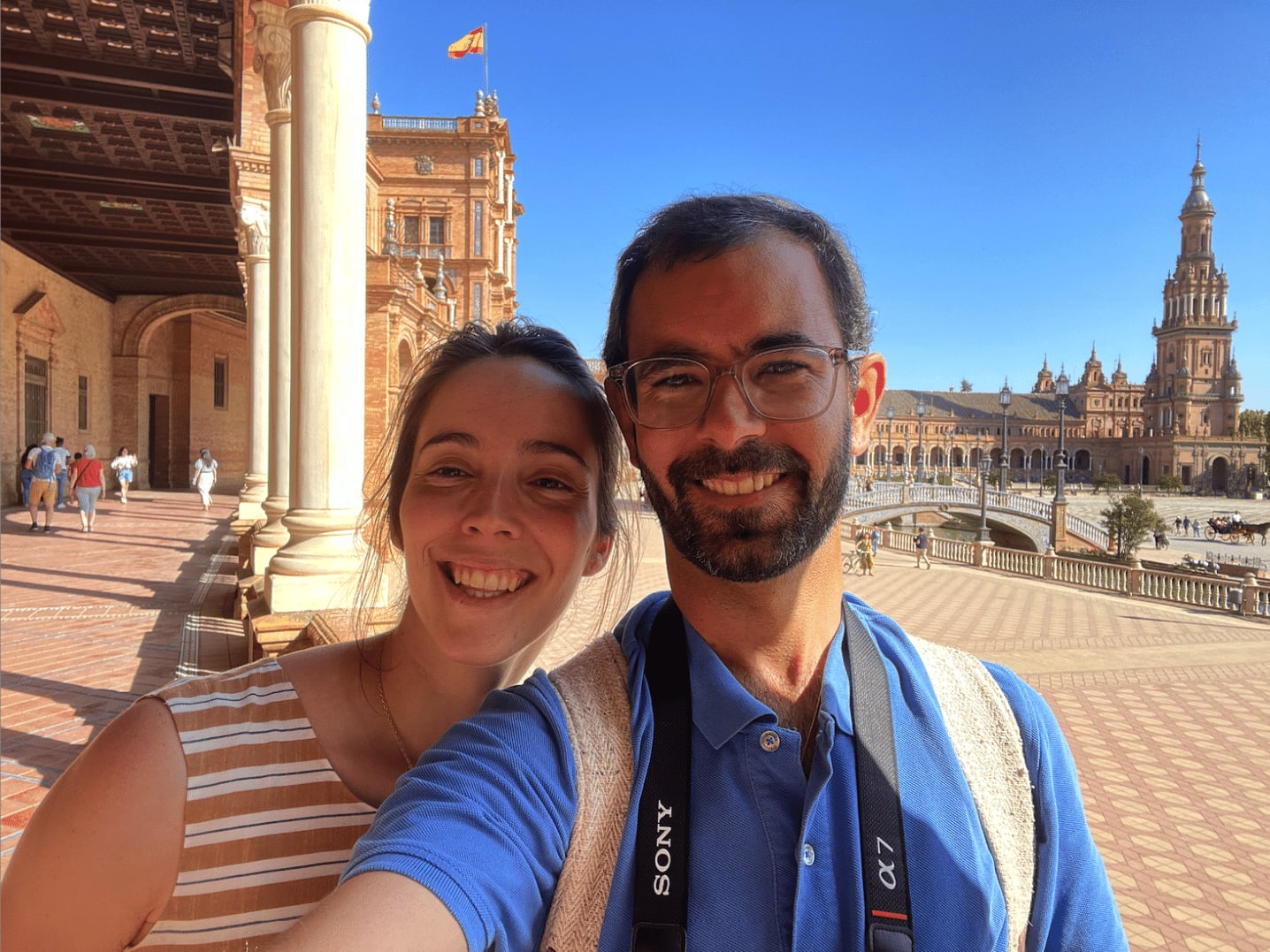 This Spanish architect is widely recognized for playing a super important role in the Ibero-American exposition of 1929. He designed new urban spaces and emblematic pavilions that are now the main tourist attractions in the province. 
Among his most important masterpieces are:
Plaza de España
Pabellón Real 
El Gallo Azul 
Capilla Virgen del Carmen
Casa Luca de Tena
Archeological Museum of Seville
ABC Serrano Building
Anibal designed the iconic Gran Café de Paris, a modernist building in Plaza de la Campana in Seville, which referred to the social structure and lifestyle during the first decades of the 20th century.

---
Antoni Gaudí
1852 - 1926, from Baix Camp in Catalunya.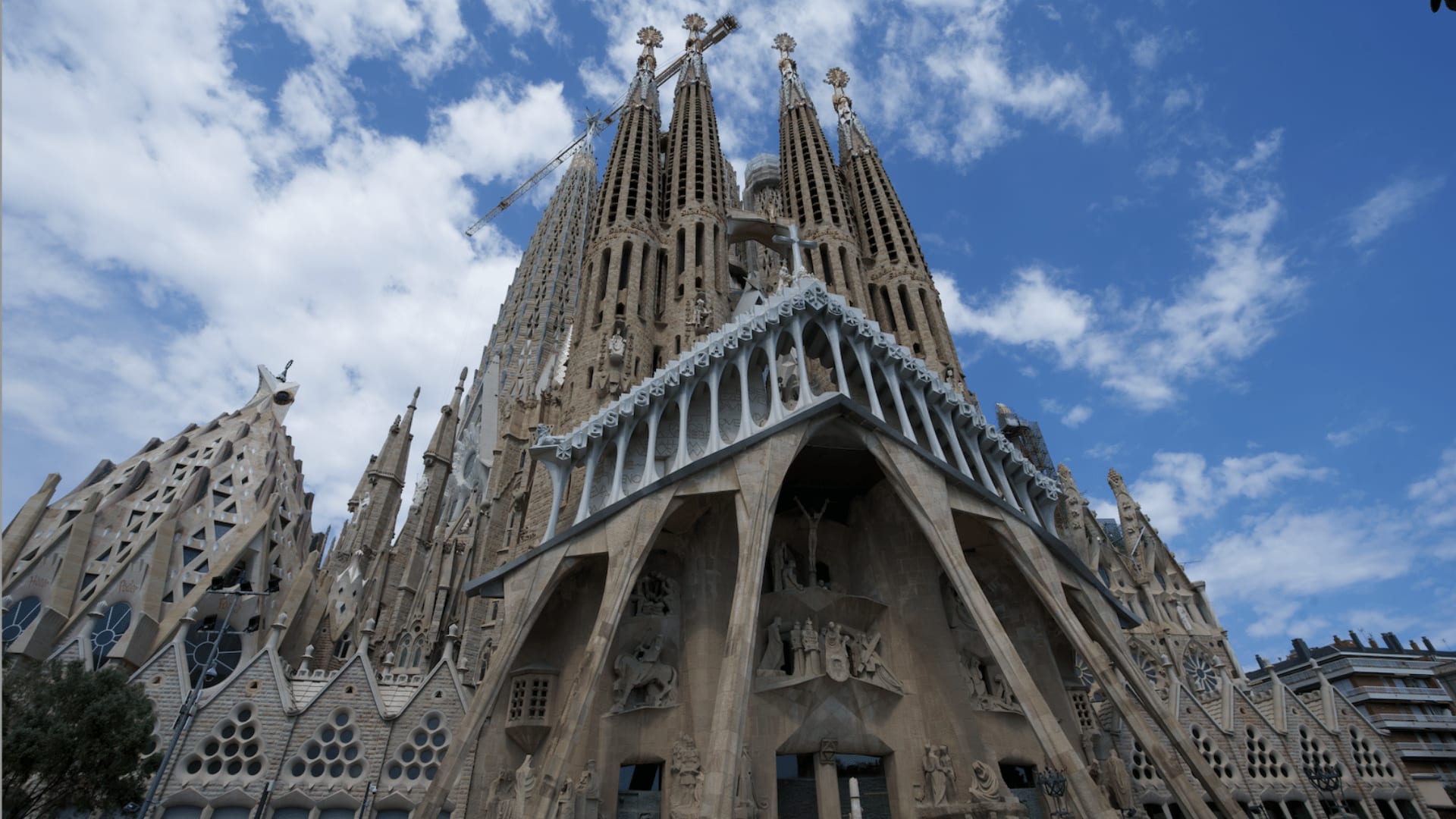 Antoni Gaudí i Cornet is recognized internationally as one of the most prodigious Catalan architects in his discipline and the greatest exponent of modernism in the region of Catalunya. He was born on June 25, 1852, in Reus, the south of Catalonia. His mother was the daughter of a specialist in the manufacture of boilers, and his father was an architect. (it runs in the family!)
From 1873–1878 Gaudí studied architecture at the Escola Tècnica Superior d'Arquitectura de Barcelona. Later, he obtained his title and began working. His first masterpiece was the best building of 1900, called ​​the Casa Calvet, and his works were recognized since they were very disruptive and distinct from others by incorporating nature and profound religious symbolism.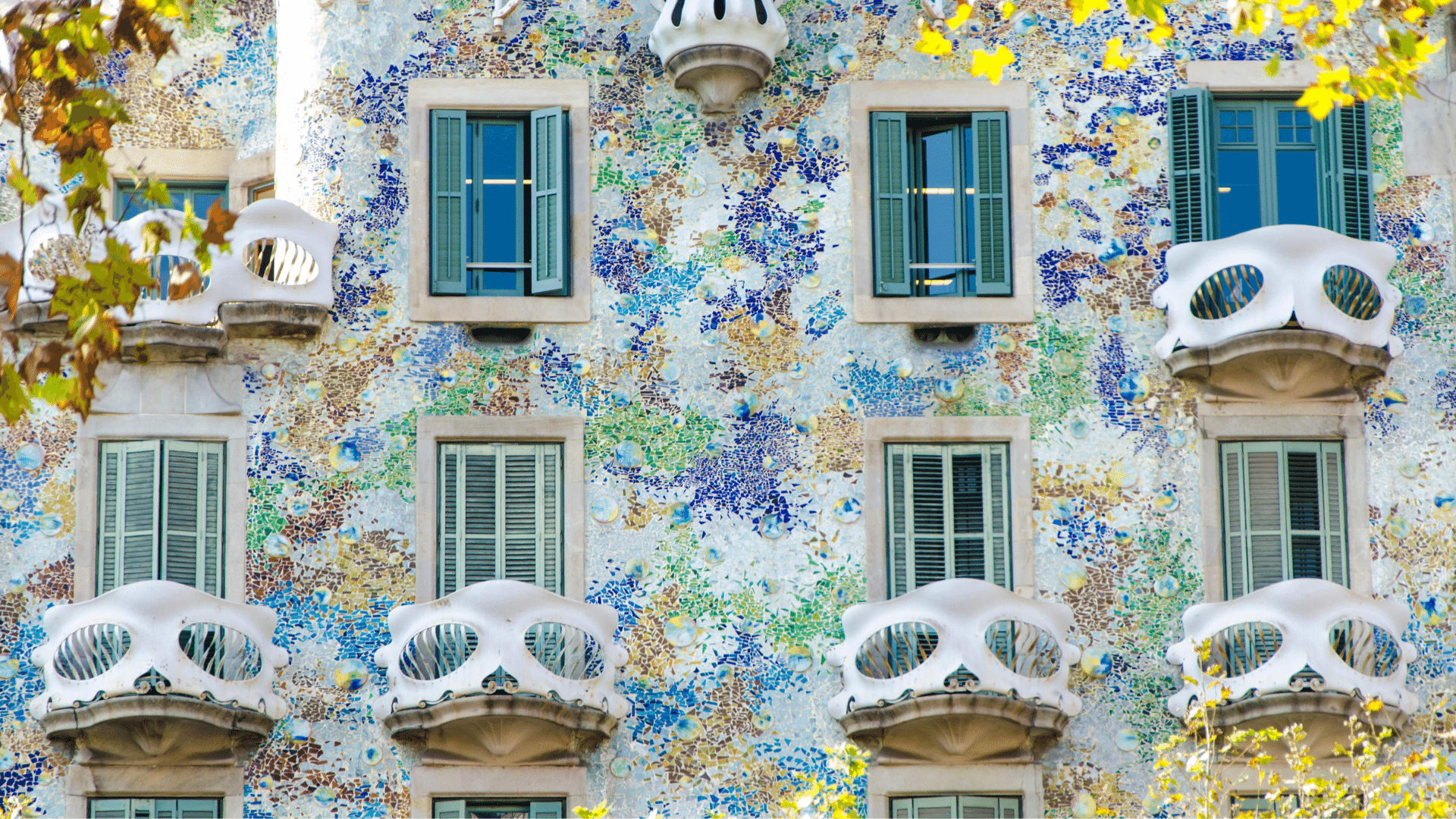 "Because of this, originality consists in returning to the origin."

- Antoni Gaudí
Between 1900 and 1910, Antoni Gaudí was at his peak as an architect! He demonstrated his immense creative capacity in his creations, placing him at the center of public opinion because he was at the head of modernism, a significant trend in most European Cities. Among Gaudí's most important works and monuments in Barcelona are the Sagrada Familia, Casa Vicens, Palacio Güell, Casa Batlló, Park Güell, and La Pedrera, which are all part of the UNESCO World Heritage list.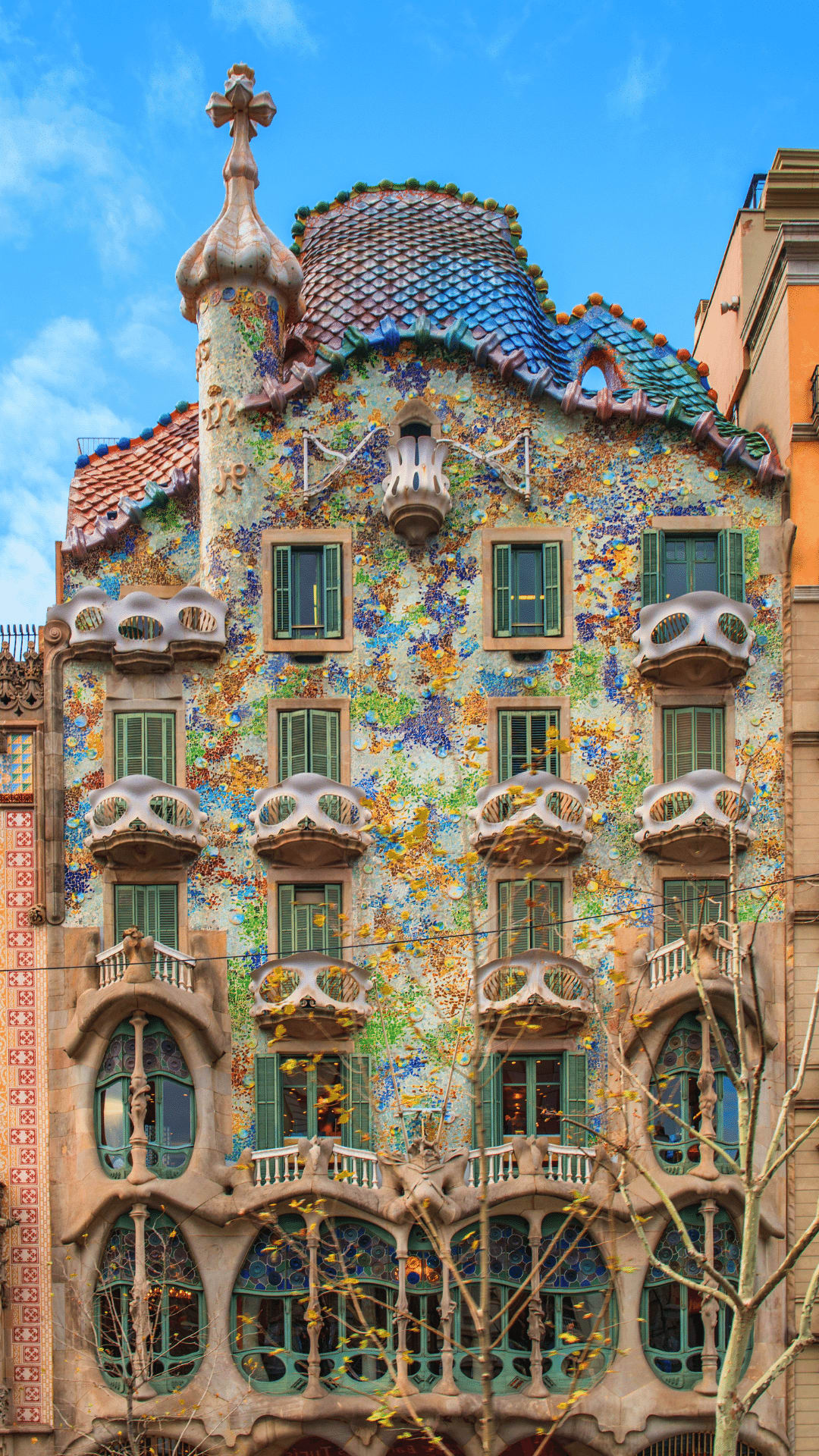 In 1914 he decided to devote his life to the construction of La Sagrada Familia, his most important legacy. He even rejected any other project to give all his energy to his mission. The process was very slow since it lacked funds (I mean, the building is impressive).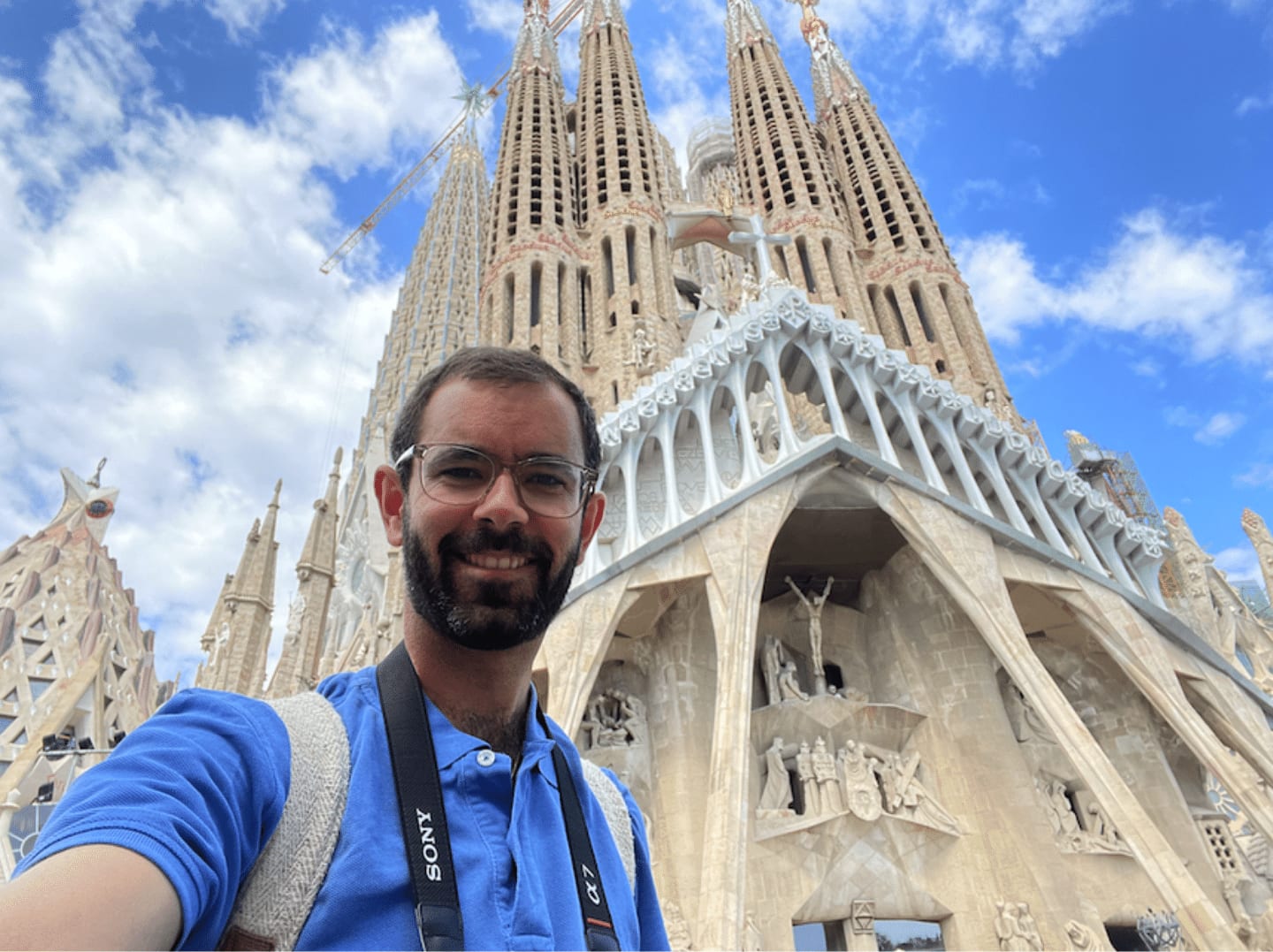 Later, on June 7, 1926, Gaudí was run over by a tram when walking towards a crossroad. Unfortunately, he died on June 12 and was buried in the Sagrada Familia crypt in the Carmen chapel. Today, the building remains unfinished.
---
Ventura Rodriguez
1717 - 1785, from Ciempozuelos, Madrid.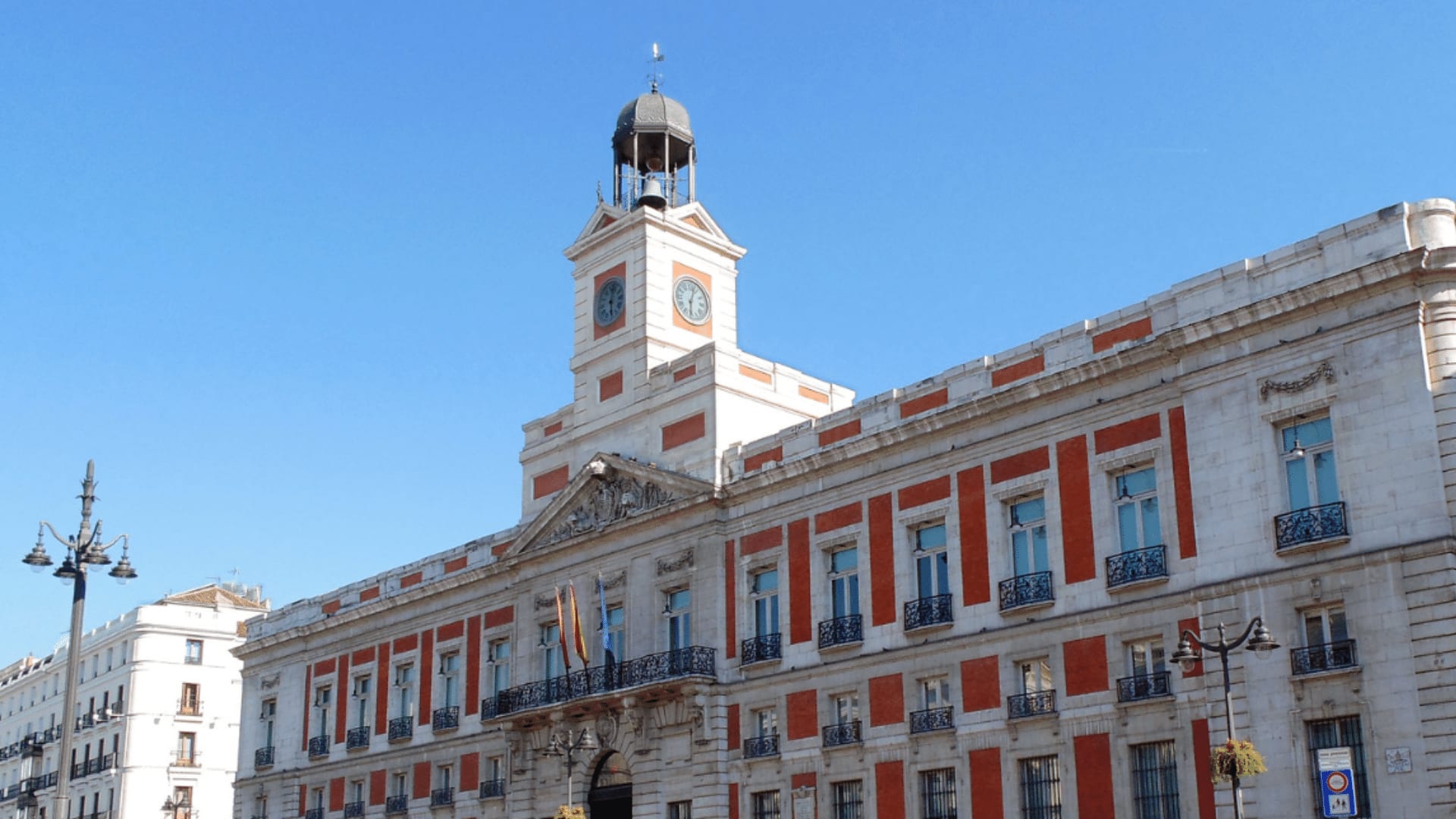 Ventura Rodriguez was a Spanish Architect born in Ciempozuelos in Madrid on July 14, 1717. His career represents two major artistic currents: Baroque and Neoclassicism. Ventura Rodriguez is considered, followed by Juan de Villanueva, the leading representative of neoclassicism in Spanish architecture.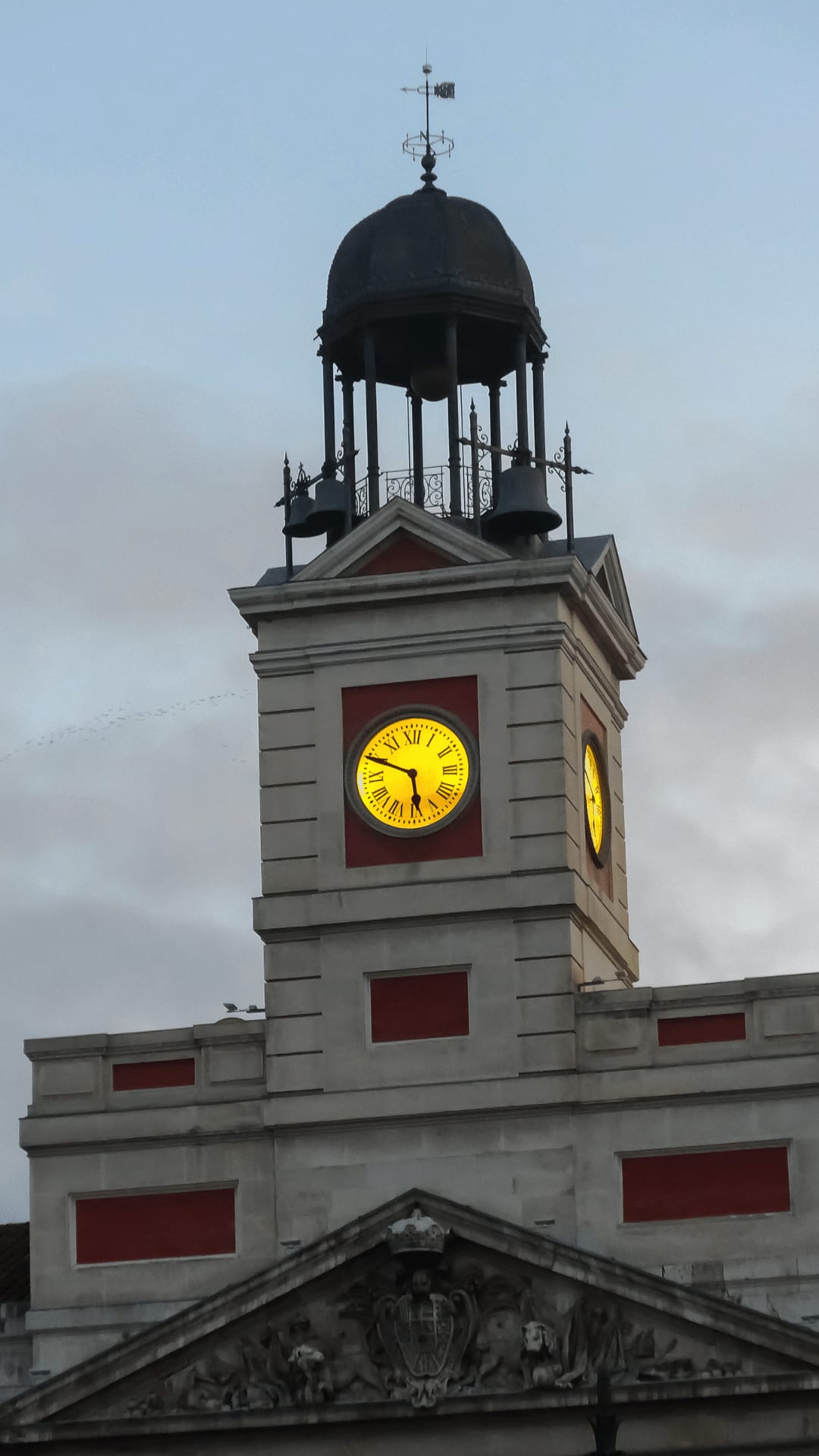 He was trained by the Italian and French architects who worked in Spain for the Bourbons, particularly with Filippo Juvara. After his death, Ferdinand VI established him as an architect and chief draftsman of the royal works. Then his baroque works began in this period, in which he applied the complex layouts of the Italian baroque based on the predominance of the curved line, with the following creations:
The chapel of the Royal Palace of Madrid
The Transparent of the cathedral of Cuenca 
The remodeling of the basilica del Pilar of Zaragoza
After the death of Fernando VI, he stopped working for the royalty, and he received an incredible number of calls and projects that explained why his works were spread throughout Spain. And by the middle of the 18th century, he was already an artist with an international reputation.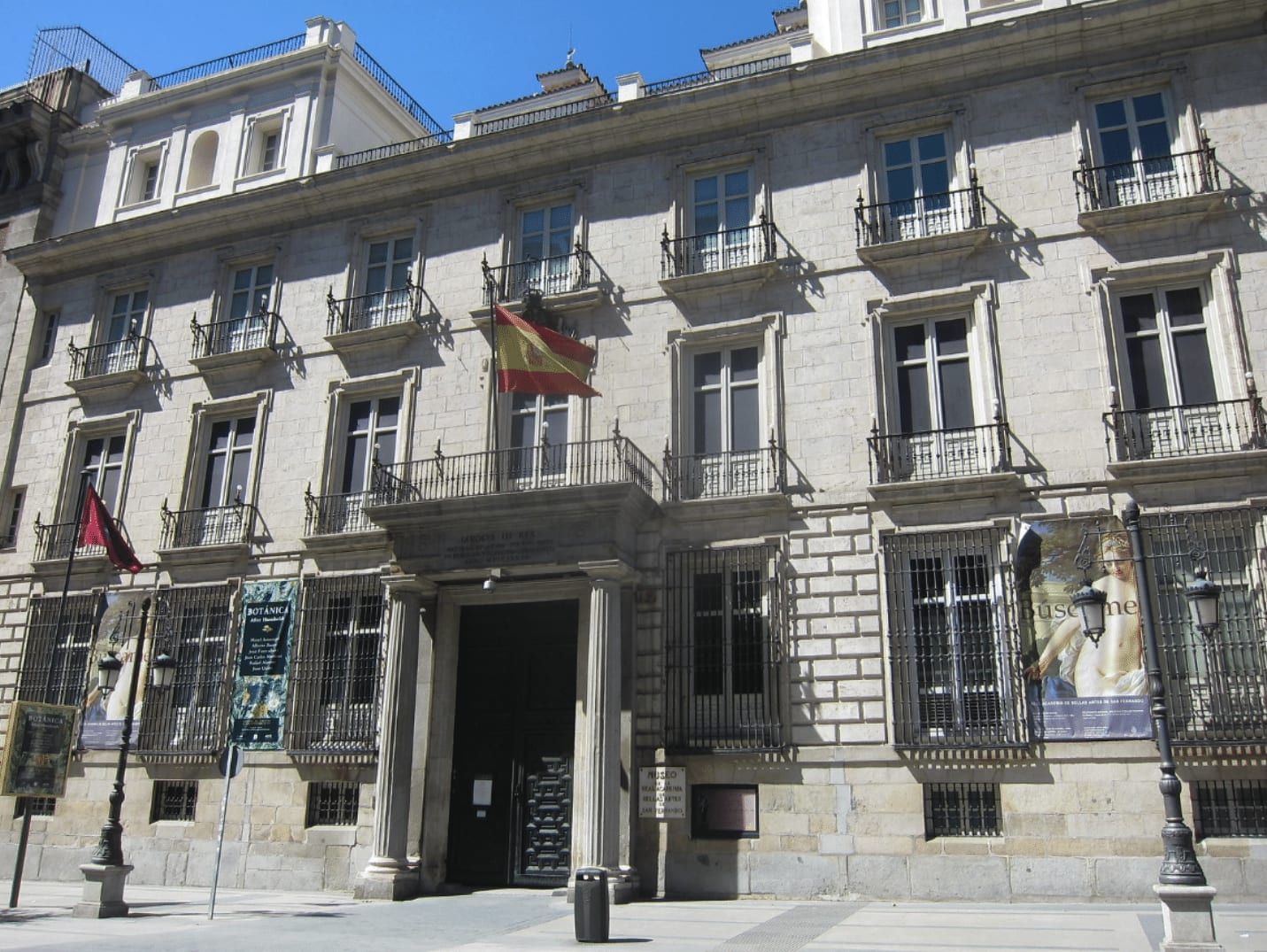 He also worked on creating The Church of Augustinians in Valladolid, the Palace of the Duke of Alba in Madrid, and the Cathedral of Pamplona. Ventura Rodriguez died in 1785, and his successor was Juan de Villanueva. 
---
Juan Gomez de Mora
1586 - 1648, from Cuenca in Castilla-La Mancha.
You have probably heard of or visited the famous "Plaza Mayor de Madrid," which is a MUST if you visit Spain.
I'm here to tell you that the Spanish Architect Juan Gomez de Mora was the designer. He was born in Cuenca in 1586, and his father was Juan Gómez, Philip II's chamber painter.
This Spanish architect played a fundamental role in the urban reorganization of Madrid during the 17th century. He adopted in his works the Herrerian style, which is sober and austere and dominated Spanish architecture for almost a century, and also spread to America, becoming one of the hallmarks of the reign of Felipe II.
Juan de Mora was the nephew of Francisco de Mora, an architect, and director of the royal works. He trained him in the post-classicist doctrine of Juan Bautista de Toledo and Juan de Herrera.
From 1617 to 1619, the architect started and finished constructing the Plaza Mayor de Madrid with the help of Juan de Herrera. This iconic place provided a large, open space that the Court needed for celebrating civil and religious events. He also worked on the following projects:
The Royal Alcazar of Madrid
Santa Cruz Palace
Convento de San Bernardo
Palace of the Councils
Cathedral of St. Maria
This symbolic location in the heart of Madrid is home to numerous public events, such as bullfights, processions, festivals, theater performances, inquisition trials, and even capital executions. Today, you can find traditional shops and many bars and restaurants. On Christmas and New Year's Eve, it becomes one of the most visited stops since the city turns magical with beautiful Christmas lights and markets, followed by the iconic tradition of the 12 grapes on new year's eve. It might sound like a lot right now, but I have other articles explaining a bit about all these topics:
9 Spanish Traditions for a Holly Jolly Christmas in Spain

11 Santa-approved Christmas Markets Worth Visiting in Spain
---
Juan de Álava
1480 - 1537, from Larrinoa in Álava, Basque Country.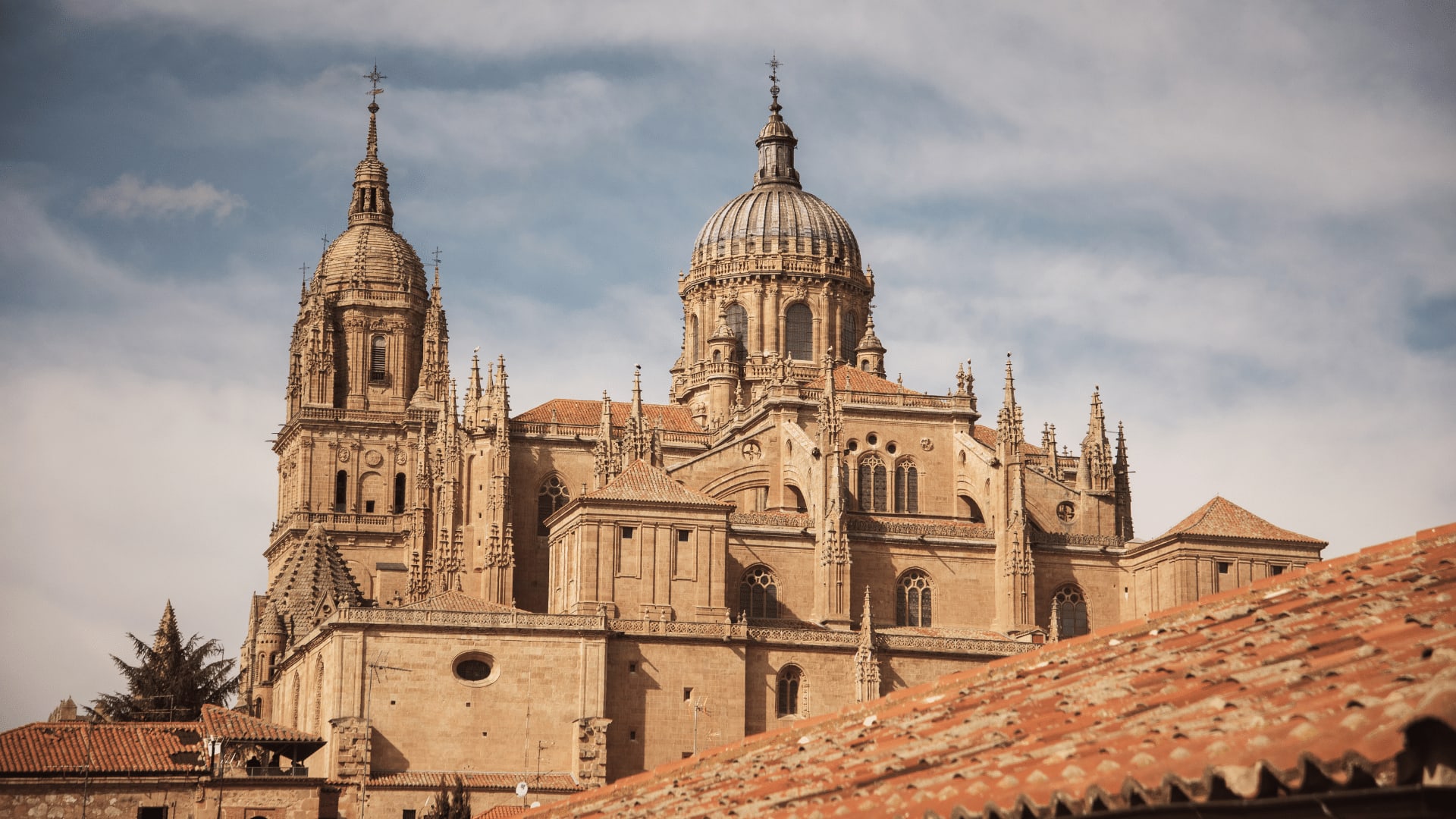 Juan de Ybarra, known as Juan de Álava and born in 1480, was one of the most characteristic Spanish architects of the Plateresque. Juan Gil de Hontañón trained him and taught him the characteristic Gothic forms of the time of the Catholic Monarchs. Later in 1502, he traveled to Italy and learned more about the Renaissance, which he later applied to his works.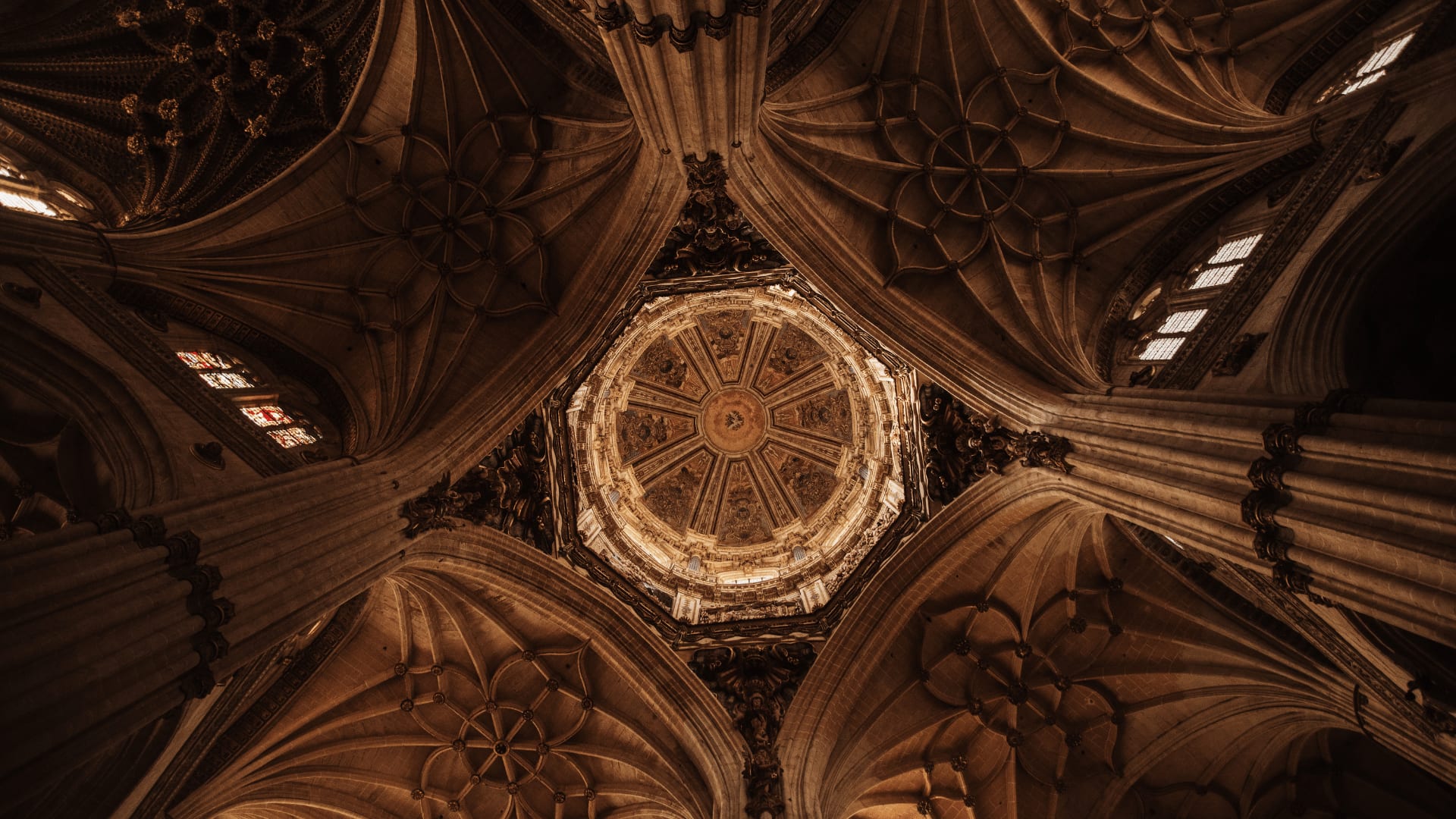 He created the main façade of the Plasencia cathedral and the Dominican convent of San Esteban in Salamanca, whose façade is one of the most spectacular Spanish architecture. Among his masterpieces are the following:
Claustro de la Catedral de Santiago de Compostela
Iglesia del Convento de la Victoria, in Salamanca
Capilla de las Reliquias de la Catedral de Santiago de Compostela
Colegio Mayor de Santiago El Zebedeo, in Salamanca
Claustros del Convento de la Victoria, in Salamanca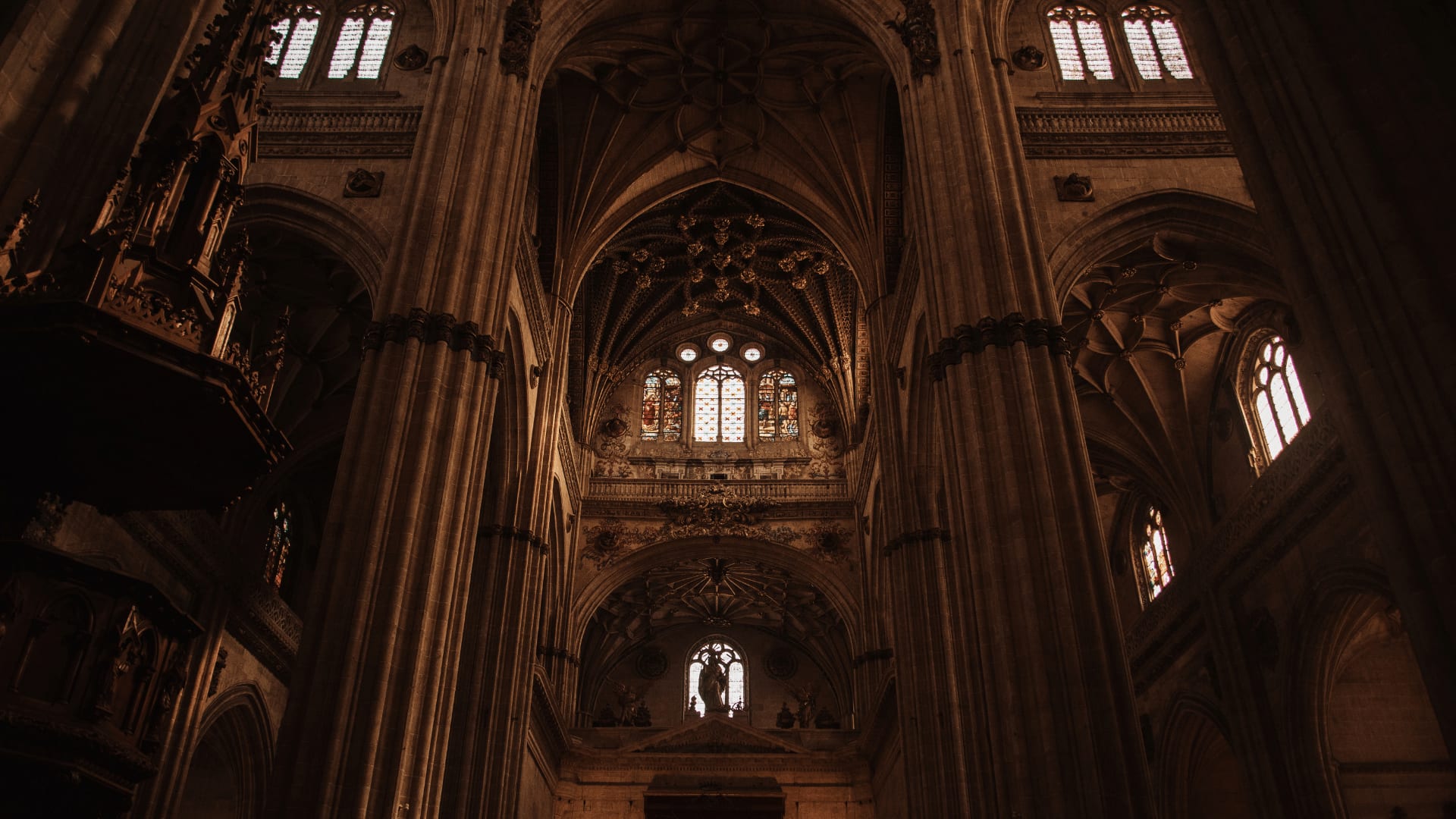 Legend has it that The Salamanca tower is the tallest Cathedral in Spain, and its view is impressive inside and out and is 110 meters tall.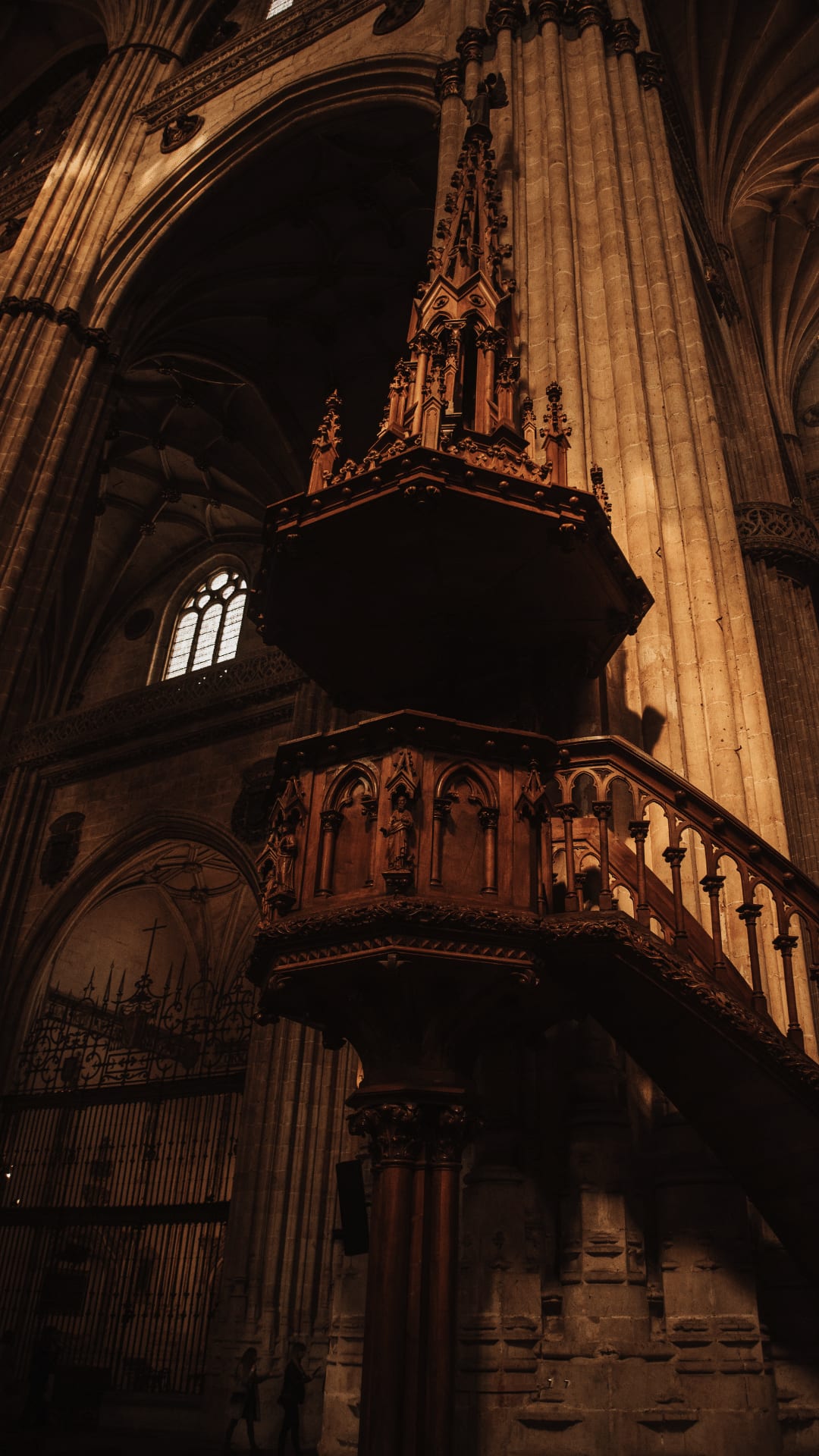 ---
Ignacio Vicens
1949, from Madrid.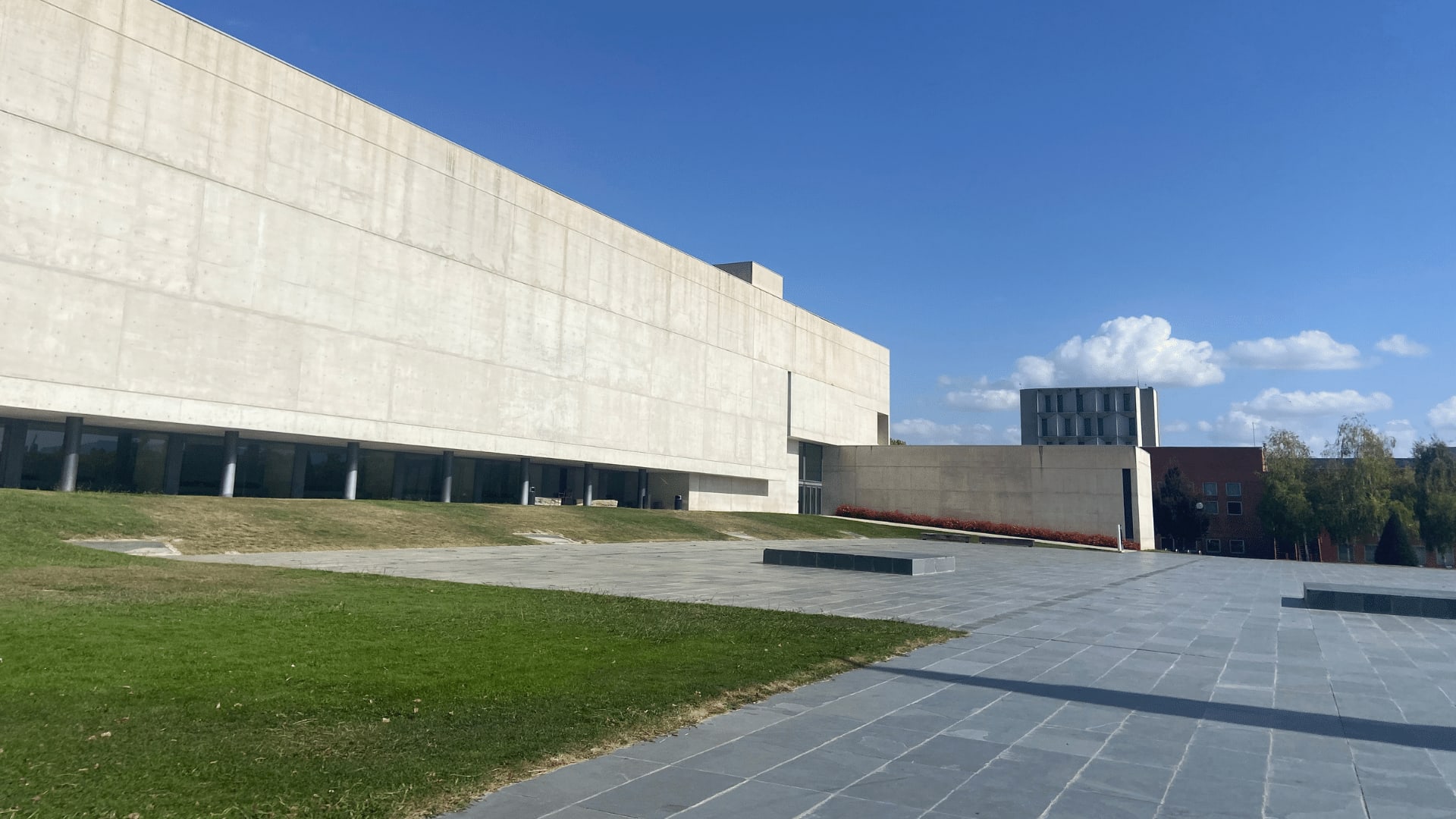 Also known as Nacho Vicens and born in 1949 is a recognized Spanish Architect and an Emeritus Professor of Projects at the Higher Technical School of Architecture of Madrid ETSAM, known as the Polytechnic University of Madrid.
I included him on the list since Iñigo, and I consider him an incredibly talented professional, also because of an emotional feeling of respect and admiration for being the designer of the Faculty of Communication of the University of Navarra, Iñigo's school (although he graduated from a different Faculty). His architecture is characterized by a minimalist and refined style, with clean and pure lines where geometric volumes are constant.
Nacho Vicens started studying law, but after three years, he discovered his passion for architecture and began to study it. His teachers were Francisco Javier Sáenz de Oiza and Javier Carvajal Ferrer, who also allowed him to start teaching at the school years later. He finished his degree in 1976. When his teacher withdrew from academic life, Vicens got his chair of projects.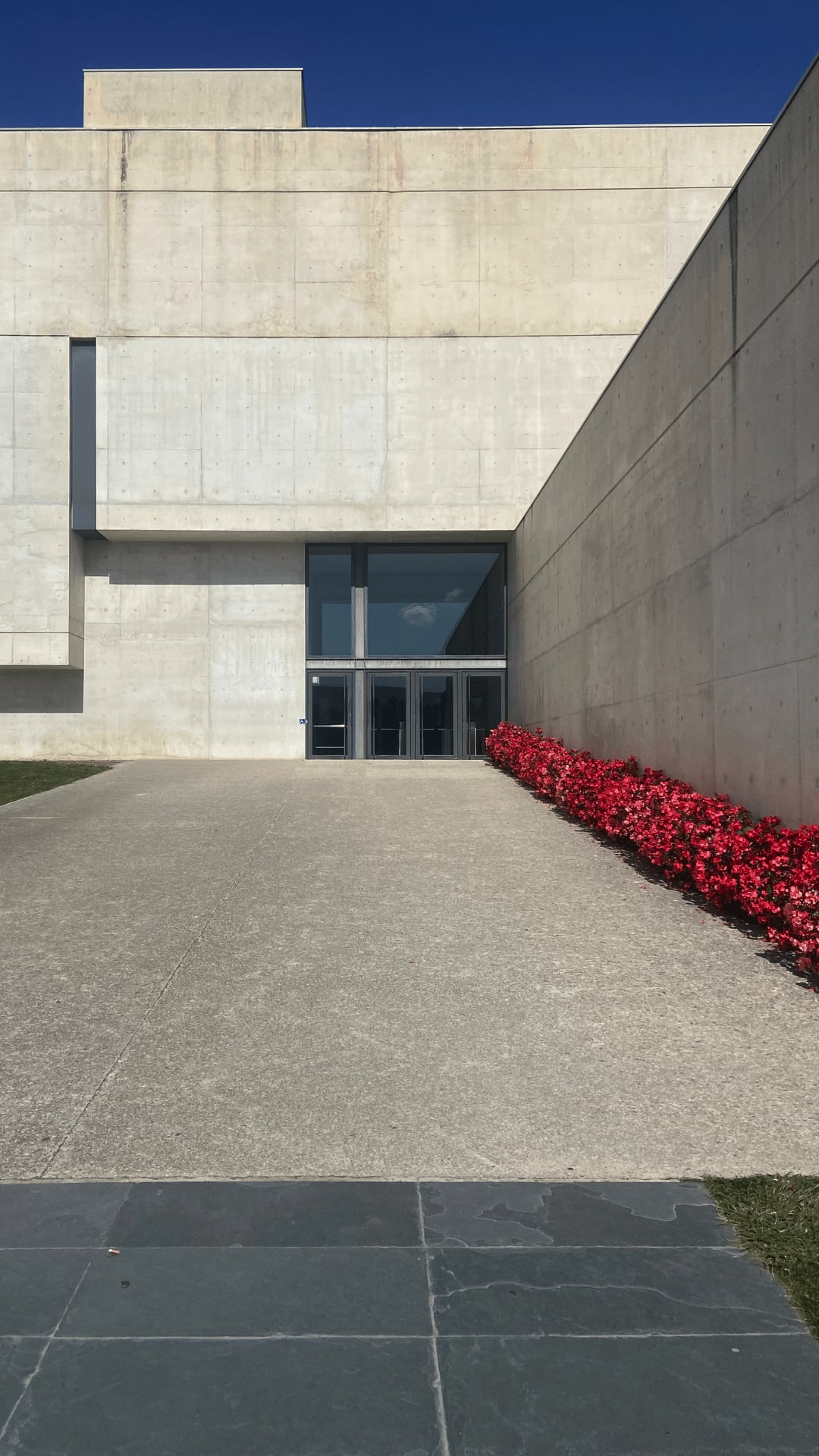 "Good architecture is always capable of embracing the nature that surrounds it."

- Nacho Vicens
Among his most important masterpieces are:
Parroquia del Buen Pastor in Ponferrada, León.
Nuevo templo Santa Mónica in Rivas Vaciamadrid, Madrid.
Faculty of Communication of the University of Navarra in Pamplona, Navarre.
Social Sciences Building in Pamplona, Navarre.
Santa Lucía Building in Plaza de España, Madrid.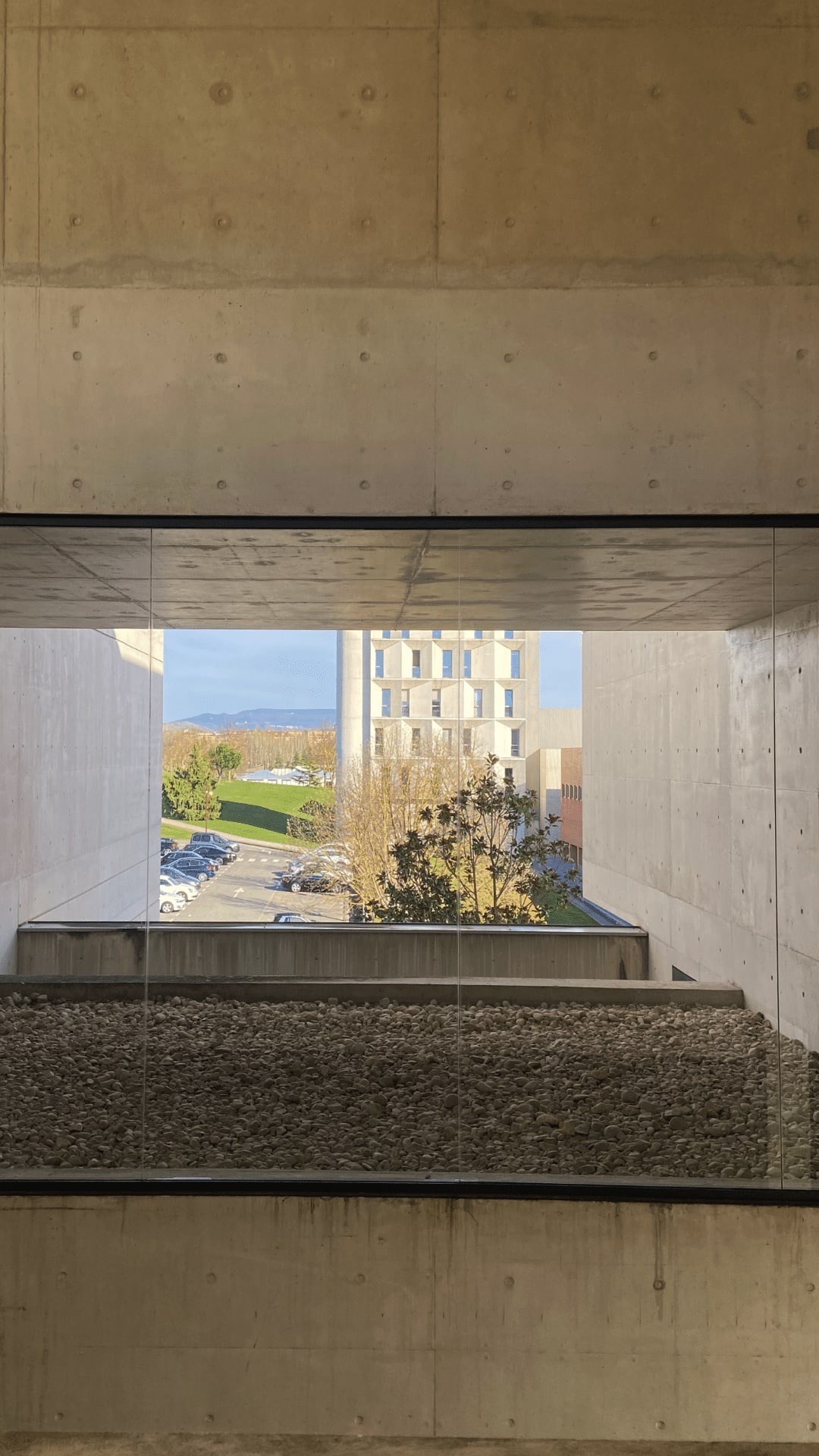 ---
As you might see, Spain is full of talented artists and designers and has a history that has considerably marked periods. Moreover, the most important artistic currents that have continued to develop in Latin American countries have emerged from our country.
Religion, tradition, and customs are many of the primary characteristics of the architectural styles you will see on the streets of Spain. They are an authentic beauty. If you are interested in knowing more about these topics, I recommend that you read the following articles, which might be helpful:
11 Spanish Historical Figures That Will Never Be Forgotten

10 + 1 Spanish Artists That Will Inspire You With Their Work