How Many Days to Visit Madrid? Best Tips & Itineraries
September 20, 2023
Updated:

September 27, 2023
Published: September 20, 2023
How many days are the best amount of time to visit Madrid? I think that must be one of the most asked questions of all time regarding traveling.
How many days are enough to visit one of the coolest capitals in the World? One, two, three…a week? Certainly, not one day, that is for sure.
In this article, you will find the answer to that intriguing question, plus a complete itinerary to get the best out of the city, extra activities, and a list of incredible helpful links to improve every part of your trip.
Now, after reading this article, remember to book everything ahead! It is best to book activities, hotels, and restaurants before anyone else so you can experience Madrid exactly as you dream it.
How many days do you visit Madrid?
The days to visit Madrid will depend on the amount of time you have for traveling.  
Some people, especially first-timers in Europe, visit Madrid for two to three days. For extended trips, five days give plenty of time to know Madrid as a local and do some day trips. 
Three days is the perfect amount of time to experience Madrid's beauty and make a day trip.
Itinerary to visit Madrid for Three Days + Bonus activities
Day 1 - Enchanting Madrid & Flamenco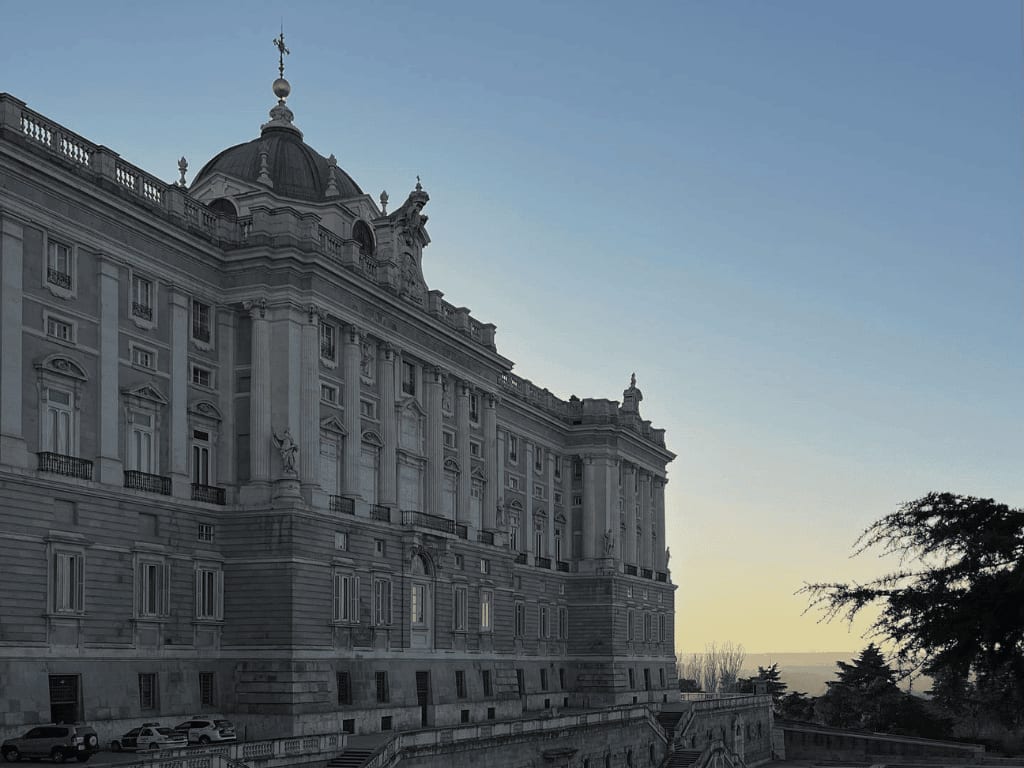 You will start your first day in Madrid by exploring Madrid de los Austrias. This is the area in the city center that the Habsburg Dynasty developed after Phillip II moved the imperial court to Madrid in the 16th century. 
Phillip II was the KingKing responsible for the stunning buildings in Madrid de los Austrias. I recommend taking a walking tour that includes entrance tickets to the Royal Palace. 
After visiting the biggest palace in Europe (yes, the Roya Place of Madrid is the biggest in Europe). Continue to the Royal Opera, and then take street Arenal plus the Pasadizo San Ginés to experience one of the cutest corners in Madrid.
Once there, continue walking to the Plaza Mayor, which used to be the city's market in the 16th- century, and then to Mercado San Miguel, where you can get some tapas. 
Take lunch at Café Comercial. It is a classic cafe from Madrid built in 1882 during the Bornonic Reformation.
After having lunch at Cafe Comercial (which has a very French vibe), take the afternoon free to just explore. 
Close to Cafe Comercial is the street Fuencarral where you can shop. Another option would be to walk around Malasaña where you would find cool thrift shops, specialty cafes, and classic bars such as Casa Camacho or Vinos El 2 de Sagasta.
At the end of the day, one of the most Spanish experiences is Flamenco. Get some tickets at Tablao Flamenco Torero and watch one of the coolest Flamenco shows in Madrid inside an old bodega that allows you to feel the artists' passion.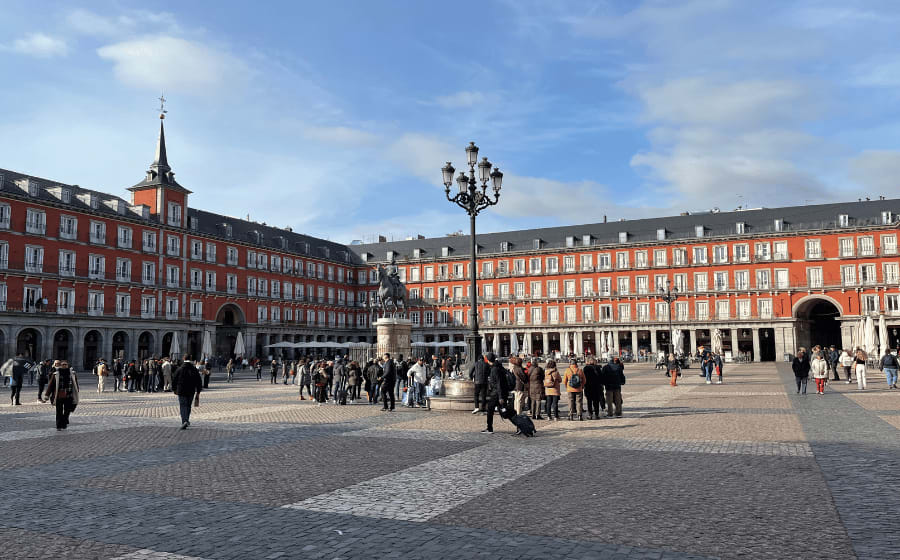 Day 2 - Art's Triangle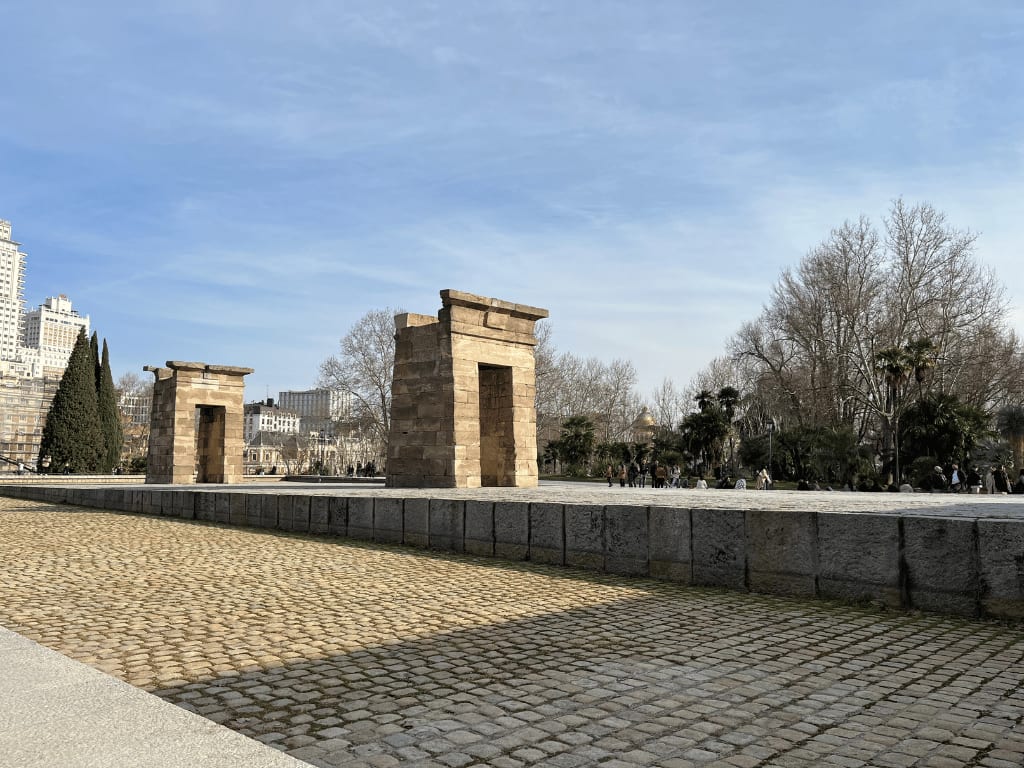 Your second day in Madrid will begin with one of Europe's top and best museums: The Prado Museum. Located in Paseo del Prado, this museum is home to great artists such as Velazquez, Goya, El Greco, and plenty of other European painters like Rembrandt and Rafael.
For more museums:
After visiting the Prado, walk toward El Parque del Retiro and enter through "La Puerta del Ángel Caído" to see the sculpture of the Fallen Angel (one of the two worldwide!). Now, continue through the street of Paseo de Cuba, and you will pass by the Glass Palace and the Great Pond.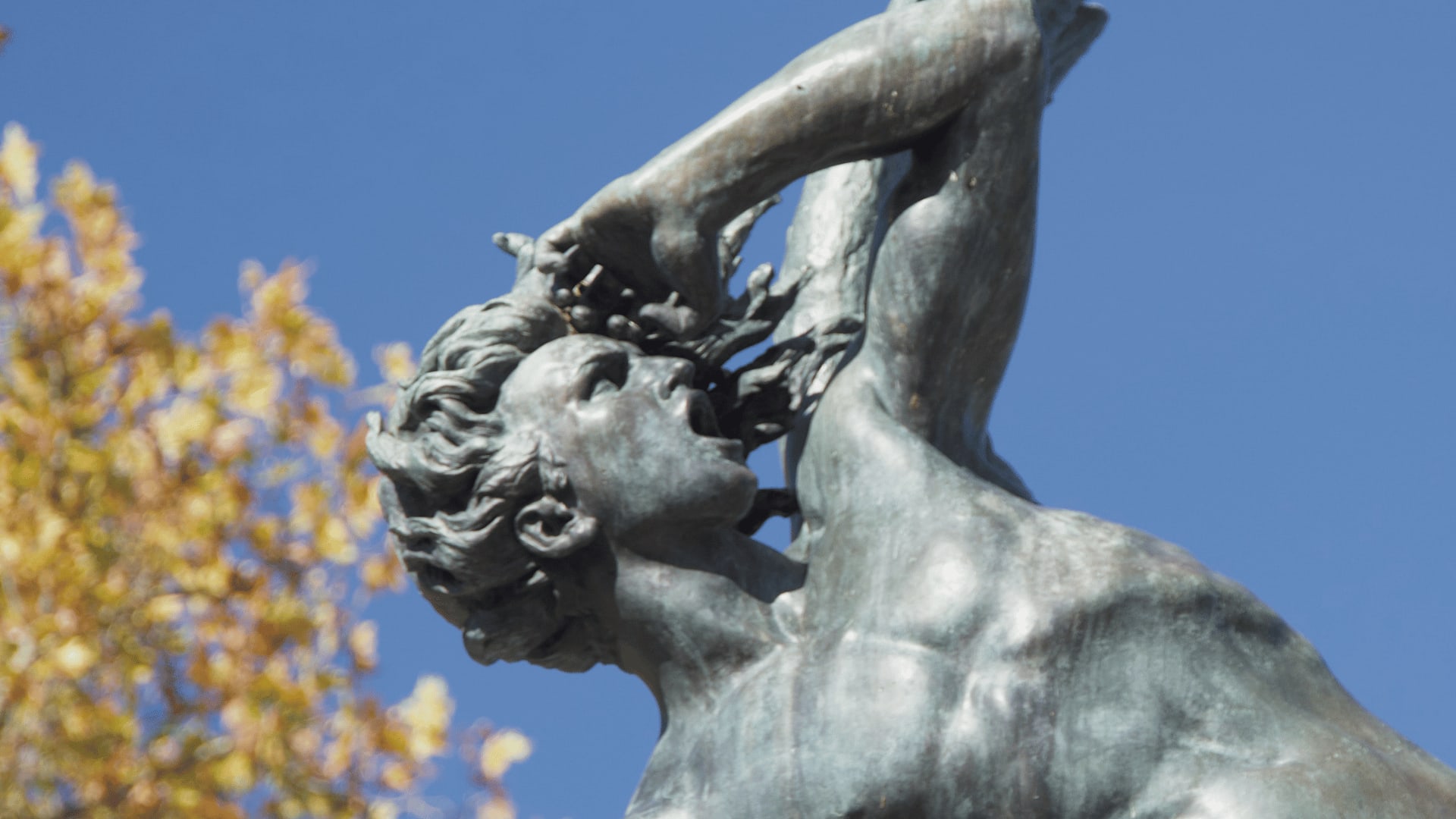 Leave the park through the "Puerta Real," and you will meet face to face with the wonderful "Puerta de Alcalá." Continue walking towards the Cibeles Fountain and the Cibeles Palace.
The Cibeles palace has a free entrance and a beautiful structure. I also recommend going up the rooftop, the ticket is 10 €, but you get a drink with it!
After that, I think you have walked more than enough and deserve a break! Take bus 03 to get some lunch at the iconic Cafe Comercial. 
You can take the afternoon to relax and keep exploring. From Café Comercial go to Plaza de España. Maybe visit and admire the sunset at Templo de Debod (picture above), get some artisan beer at Bee Beer, or maybe shop at the biggest Zara in the World right next to the RIU.
Day 3 - Discover Toledo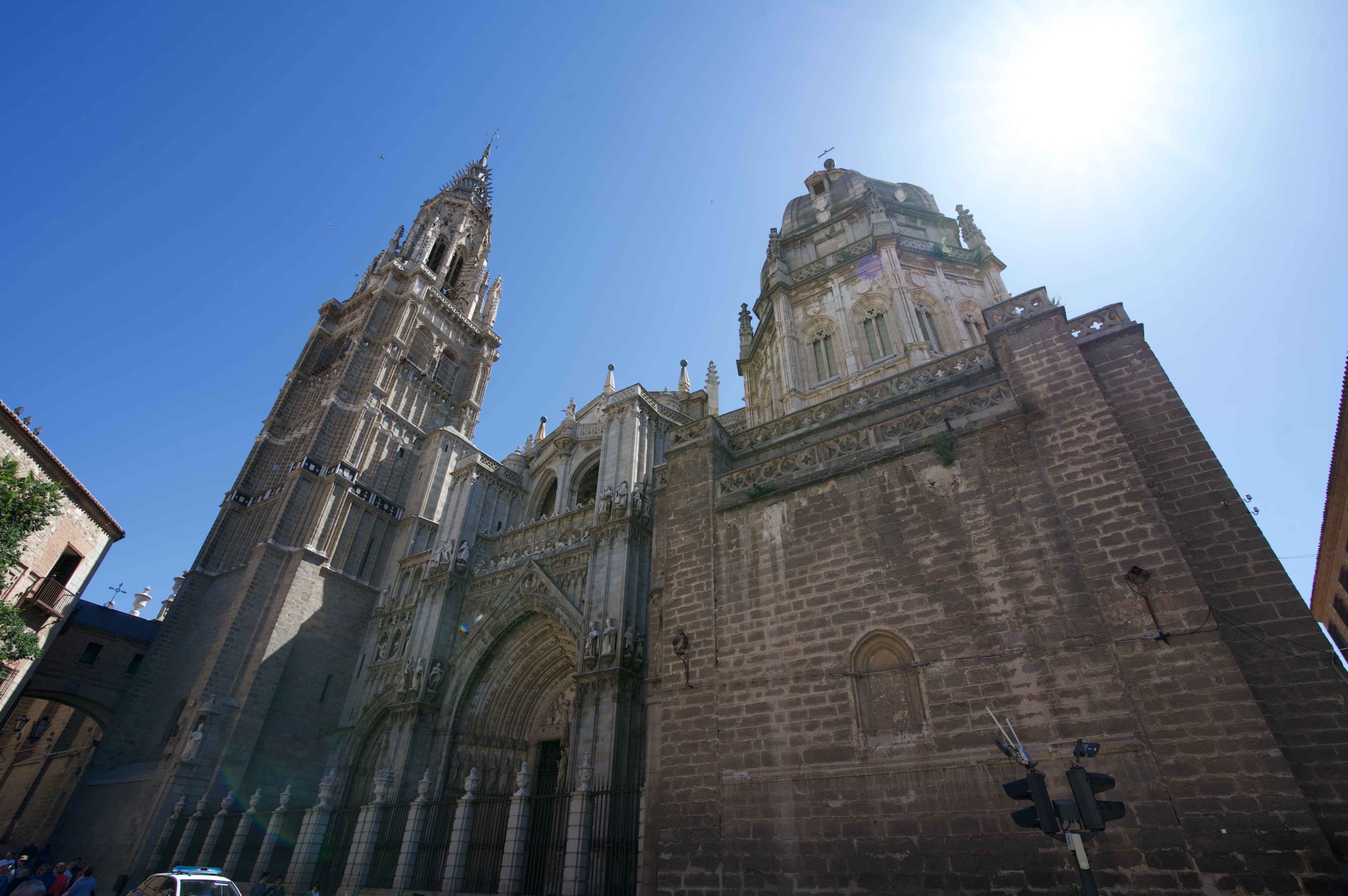 Your third in Madrid is safe for the designated day trip: Toledo. Known as the "City of the Three Cultures," Toledo performed as Spain's capital until 1560, when the KingKing moved the royal court to Valladolid and then. Madrid. 
Toledo has a medieval charm that you must experience before leaving Madrid. Leave for the city by train or bus; both stations are very close to the center. 
Once there, you must visit the Alcázar, the Cathedral, the Synagogue, the Mosque and the Plaza Zocodover, the Manchego Cheese Museum, the Alcantara Bridge, the Bisagra Door, and the Lookout of El Valle.
These are all the main things to do in Toledo that you should not miss!
Take your time to explore the narrow cobblestone streets, and take a train back around 6:00 pm or 7:00 pm for dinner in Madrid.
🐴 Extra activity! Stay the night in Toledo and visit Puy du Fuo! It is a Spanish historical theme park where you will experience Hollywood-worth shows. Sign up for the "Sueño de Toledo" night show, and I promise you won't regret it!
In case you have more days in Madrid
Visit Segovia and its breathtaking Roman Aquaduct.
Visit Salamanca on a day!
Visit the birth city of Miguel de Cervantes, Alcalá de Henares, and explore one of Spain's Unesco World Heritage Sites.
Go to Café Central at Barrio de las Letras and enjoy some live jazz.
Eat churros at San Ginés.
Go shopping to Las Rosas Village.
Go shopping on Serrano Street.
Top Attractions You can't miss when you visit Madrid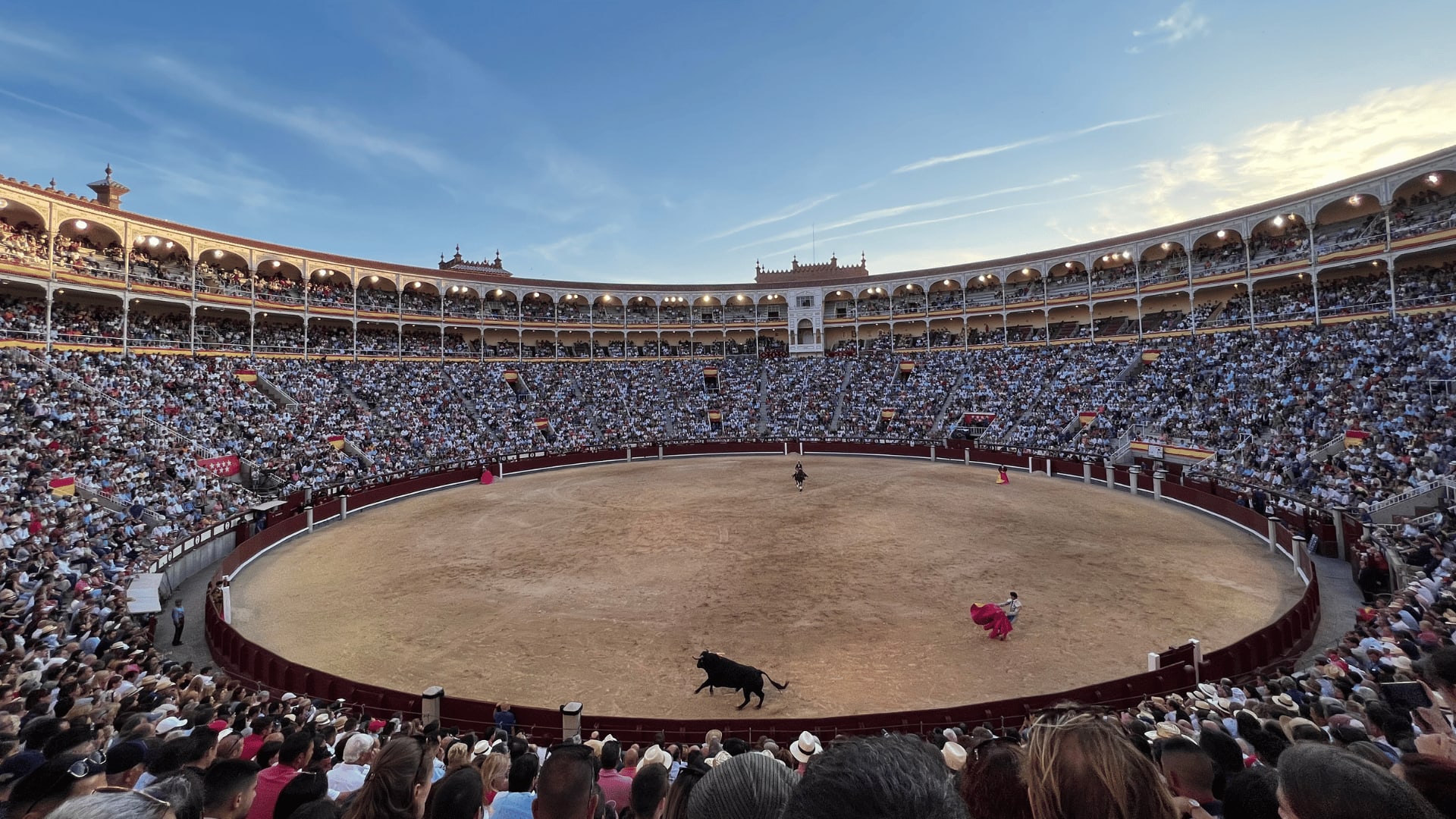 I am going to leave you a list of all the landmarks, attractions and places yuo can't miss in Madrid. If you want to read more about the landmarks or add more ideas to the previous itinerary, check out the following articles:
---
Reina Sofia Museum
Thyssen- Bornsmiza Museum
Sorolla museum
Cerralbo Museum
Santiago Bernabéu Stadium
Metropolitan Stadium
Food Tour in La Latina
Rastro Flee Market
Moncloa's Lighthouse Lookout
RIU's Rooftop
Enjoy a day at the Warner Park
Explore Barrio de las Letras
Explore Malasaña
Visit the Círculo de Bellas Artes Rooftop
Take a tour at Las Ventas Bullring 
Royal Palace of Madrid
Retiro Park
Puerta del Sol
Plaza Mayor
Gran Vía
Mercado de San Miguels.
Churros at Chocolatería San Ginés
Templo de Debod
Matadero Madrid (previous slaughterhouse transformed into an exhibition center)
Cava Baja (best for tapa's bars)
Visit a Flamenco Show
What is the best time to visit Madrid?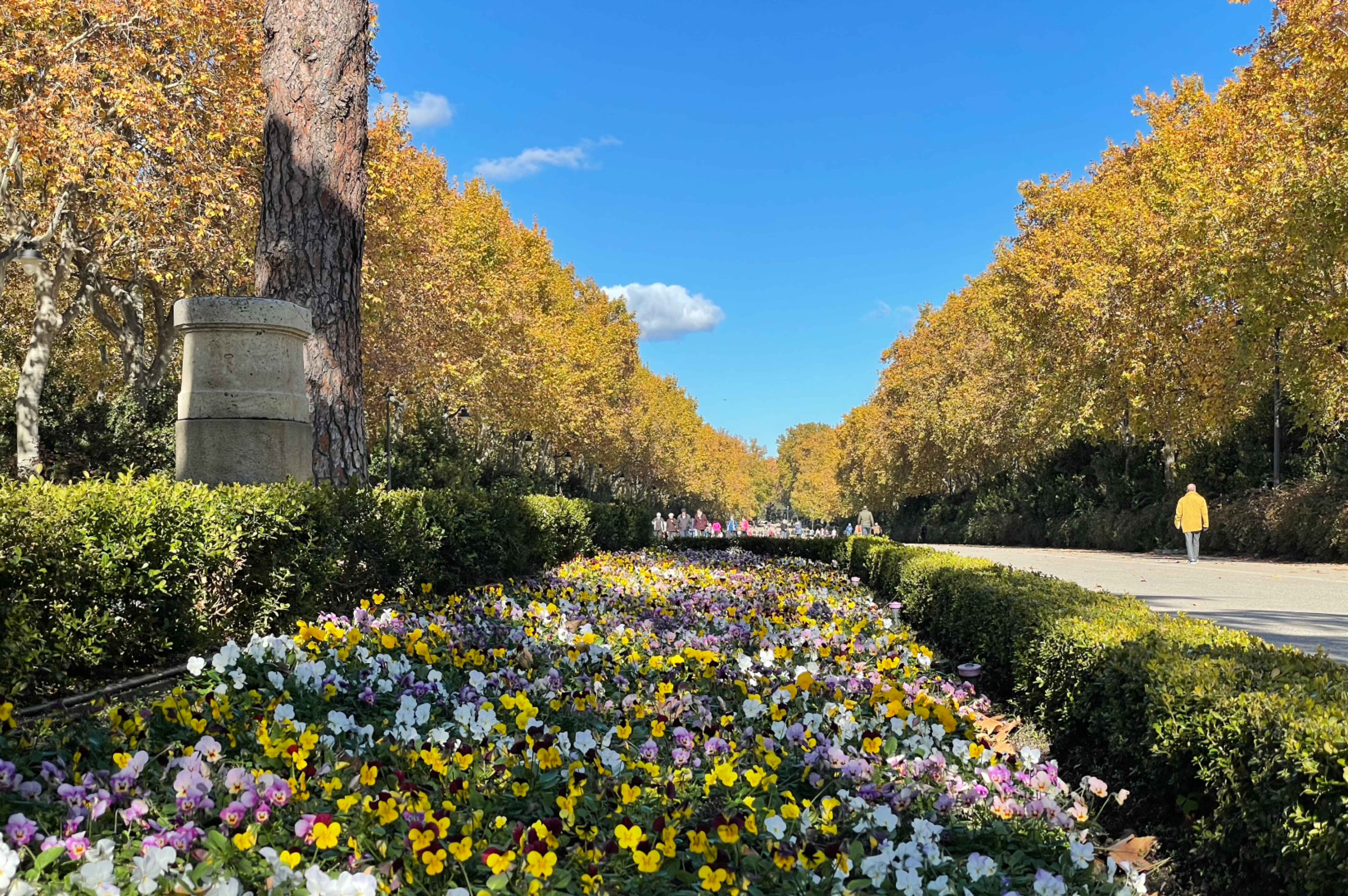 I think there is no one season in which Madrid doesn't have visitors; even in the coldest days of January and February, tourists pop up in the city to be enchanted by its charms, iconic landmarks, and crazy good restaurants. 
However, Madrid only has two seasons where it is at its peak and when the city looks the most gorgeous: Spring and Autumn. That's it! 
Even if the city gets beautifully lighted at Christmas, there are better times to visit than Madrid.
Spring and Autumn have 3 things in common: beautiful park scenery (either orange streets or new blossoms), great weather (not too cold and not too warm), and great season products such as the Pumpkin Spice Latte at every cafe!
If you want to read more about what to do in Madrid during these seasons, keep reading!

Spring in Madrid: 13 Best Places To See & Things To Do
More helpful resources about Madrid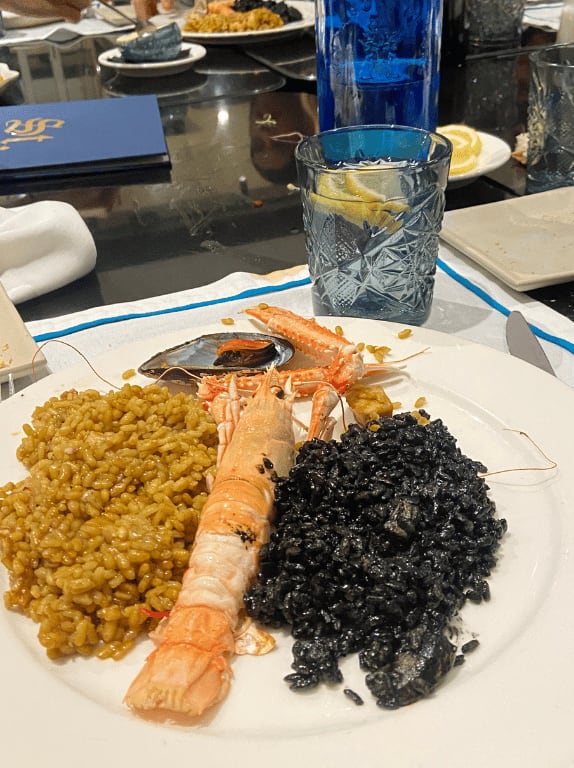 In this section, I will link you to ALL the resources we have to help you navigate Madrid as well as possible.
If you want to know how to move around the city, read the following article:
If you need hotel recommendations, check out our articles on the best accommodations in Madrid, and inform yourself about the neighborhoods to choose your favorite:
Need somewhere to eat? We have you covered; the truth is that we love eating, so we have created lists of the best brunch, lunch, and drinks in Madrid (nightclubs included!):
Know what days NOT to travel by identifying the holidays. Most stores and public attractions change their schedule on special dates, and it is best to avoid it:
Know what to avoid and who to call in case of emergencies:
---
And there you have it! Three days is the perfect amount of time to visit Madrid. I hope that with this itinerary, you can live the full experience of the city.
Don't hesitate to mix and match with the other attractions to personalize the itinerary. We would love to read your experiences and doubts, so don't hesitate to comment!
Happy Travels!