Ibiza vs Mallorca: 5 Key Differences for Tourists!
November 30, 2022
Updated:

May 31, 2023
Published: November 30, 2022
Spain is one of the most visited countries in the world!
We have visitors from all over the world throughout the year but certainly more concentrated in the summer months. Everyone should take advantage of the good Mediterranean climate and enjoy our beautiful coasts and islands.
Ibiza and Mallorca are two of the most popular destinations and are on many people's lists. Are they also on yours? It can't be another year without you visiting our paradisiacal beaches, delicious food, and unique parties!
Now comes the big question… Ibiza or Mallorca? Don't worry, I will clear up your doubts so you can choose the one that suits you best!
If you read until the end, you will find a price comparison chart! It can give you a rough estimation of what to expect in each island.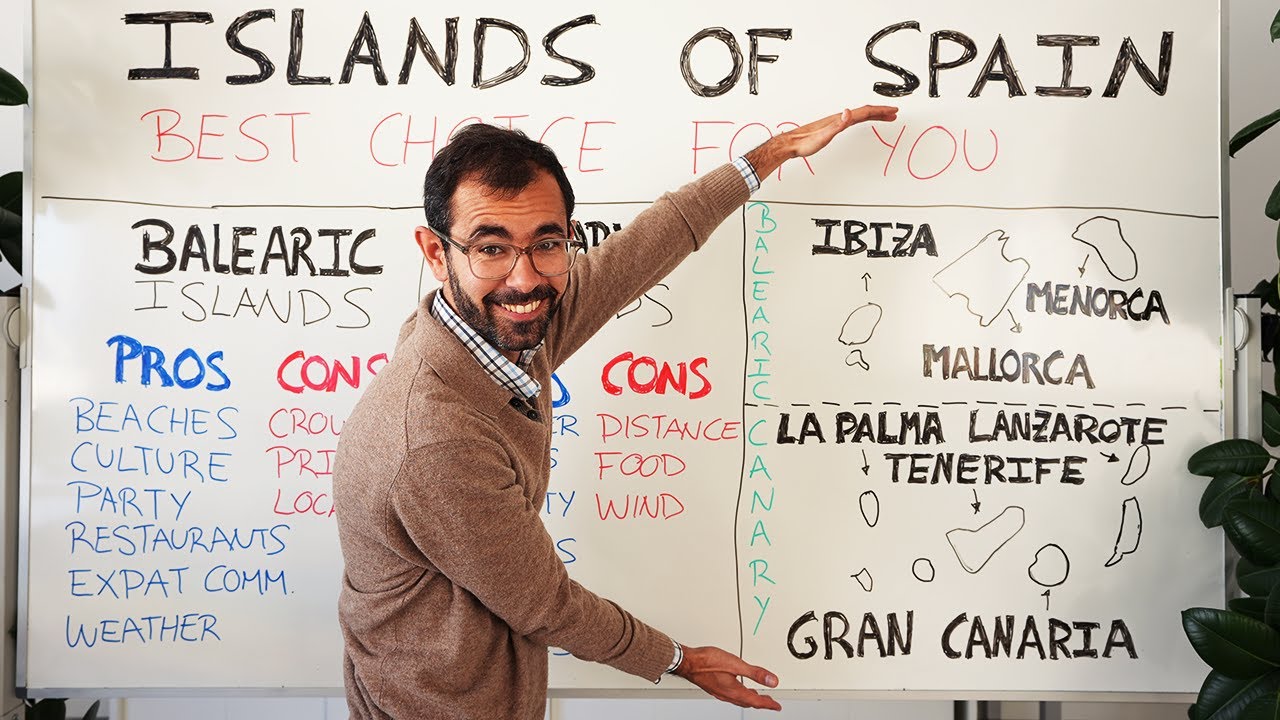 ---
1. Ibiza vs Mallorca: Best Beaches
When talk about beaches is the most challenging part since both Ibiza and Mallorca have spectacular beaches with crystal clear waters. Both islands have fine white sandy beaches and dozens of hidden coves.
You can't go wrong with whichever island you choose, as both are paradisiacal destinations in the Mediterranean Sea!
If you want to know everything about the Mediterranean, don't miss this article:
13 Fascinating MediterraneanSea Facts You Always Wanted to Know
Ibiza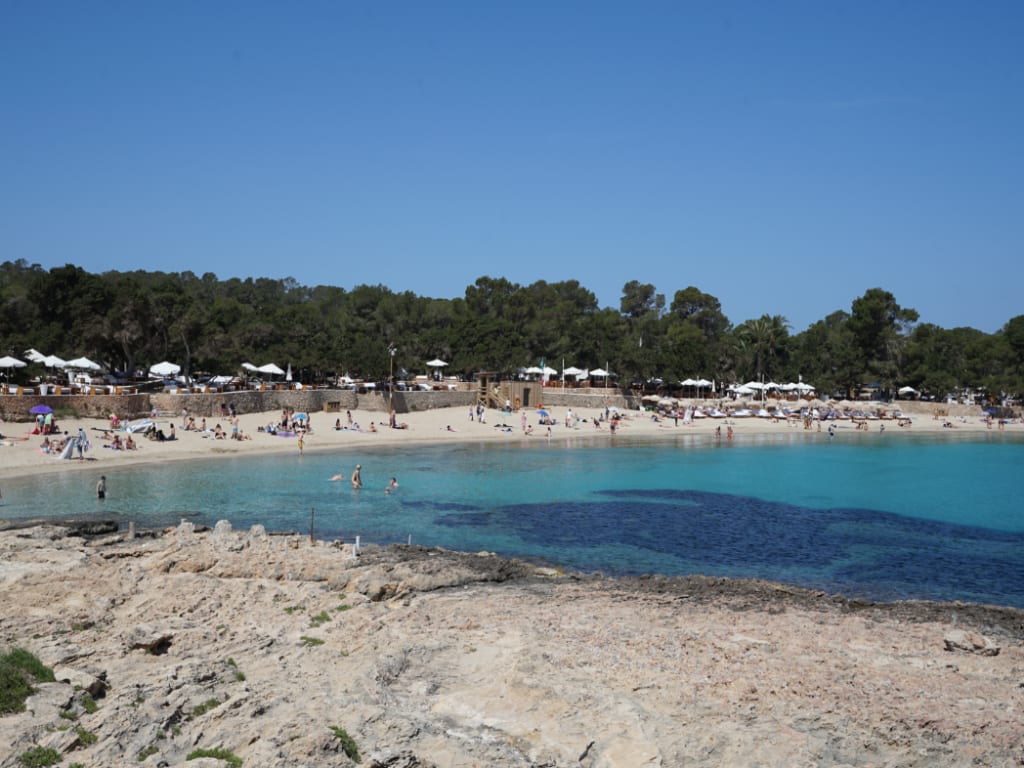 One of the most famous beaches in Ibiza is Playa d'en Bossa, located on the south coast. There you will find transparent and calm waters where you can enjoy a good swim and sit in one of the beach bars to eat.
If you want to get away from it all and find a quieter corner, one of the best options is the beach of Es Cavallet. This beach also has a nudist part.
If you go with your family or like snorkeling, I recommend Cala Bassa (picture above!) or Cala Pada. The waters of these coves look like something out of a postcard!
If you have enough time, I recommend you take a ferry to the island of Formentera! Another paradise not to be missed!
Mallorca
Mallorca is the largest island of the Balearic Islands. It has 555 kilometers of coastline, so the list of beaches is endless!
The most popular beaches are on the southwest and southeast coast.
You will find amazing coves all over the island. Still, the most impressive and jaw-dropping are Cala del Caló del Moro and Cala Figuera.
The beach of Es Trenc is a classic and a favorite for families. But, if you are looking for more adventure, I recommend you go to the north coast in the Pollensa area.
Some of the best beaches can be found in the northeast area, such as the spectacular Cala Agulla.
---
2. Ibiza vs Mallorca: Iconic Clubs
Ibiza
Ibiza has spectacular nightlife, which is known worldwide. Some of the best DJs in the world, such as Steve Aoki, Martin Garrix, and David Guetta, have played in clubs on the island during the summer months.
It is in Ibiza where you can find the famous nightclubs that everyone talks about, like the mythical Ushuaia, Pacha, Amnesia, or Bora Bora. But before going out, you should go to one of the bars to watch the sunset and relax while enjoying a refreshing drink. In that case, I recommend places like Eden and Ocean Beach Club.
If you have never been to Ibiza, coming to one of its iconic clubs is something you should experience at least once in your life!
To go out in Ibiza, you have to take it seriously; you can't go out casually or with the first thing you find. People are overdressed!
If you don't know what to wear and want to know how to go out at night in Spain, I recommend you take a look at this post:
Mallorca
Mallorca is one of the most popular party destinations in the Balearic Islands, especially for the young crowd. It is the place par excellence where students go once they have graduated (especially in June). Although in summer you can enjoy a great variety of nightclubs!
The most significant party area is concentrated in the well-known Magaluf. There you will find the biggest discotheques, like BCM Planet Dance and Ocean Beach Club, where famous DJs play. Magaluf is mainly frequented by 18 to 25-year-olds, so you can see all kinds of things! I have been shocked more than once!
In the city, you will also find a lot of international bars and clubs.
---
3. Ibiza vs Mallorca: Top Hotels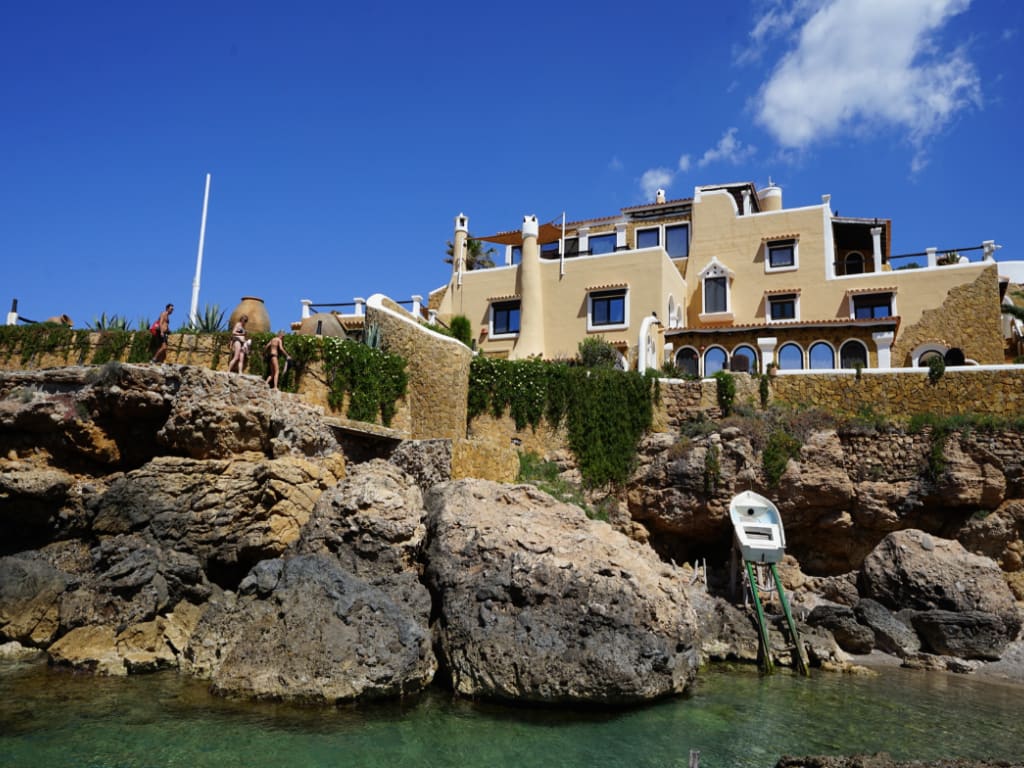 The first thing to think about is the type of vacation you want. Depending on that, you choose the type of region since each offers different accommodation styles.
Ibiza
If you are a big party fan and want to enjoy the nightlife, then I recommend the center of the city or Playa D'en Bossa, where you will find a lot of clubs.
If your plan is more relaxed, you want to go on a yoga retreat, or you want a quiet place with luxury spas, then you should look for accommodation on the west side. Although there are also some places in the center of the island.
However, if you come with family, I recommend the town of Santa Eularia des Riu, located on the island's east coast. Here you will have all the amenities, be close to the sea, and have many restaurant options.
Mallorca
Mallorca is much more focused on family vacations than Ibiza. Therefore, you will find a lot of all-inclusive resorts. Above all, you will find many hotels with all amenities on the South Coast beaches, from Bahia de Palma to Ses Covetes.
If, on the other hand, you want to party, then you should look for accommodation on the west side where the famous Magaluf is located. Here you will find many cheap apartments since it focuses more on young people between 18 and 30 years old.
Mallorca also has some spectacular villas in the areas of Port d'Andratx and Port Adriano.
---
4. Ibiza vs Mallorca: Delicious Food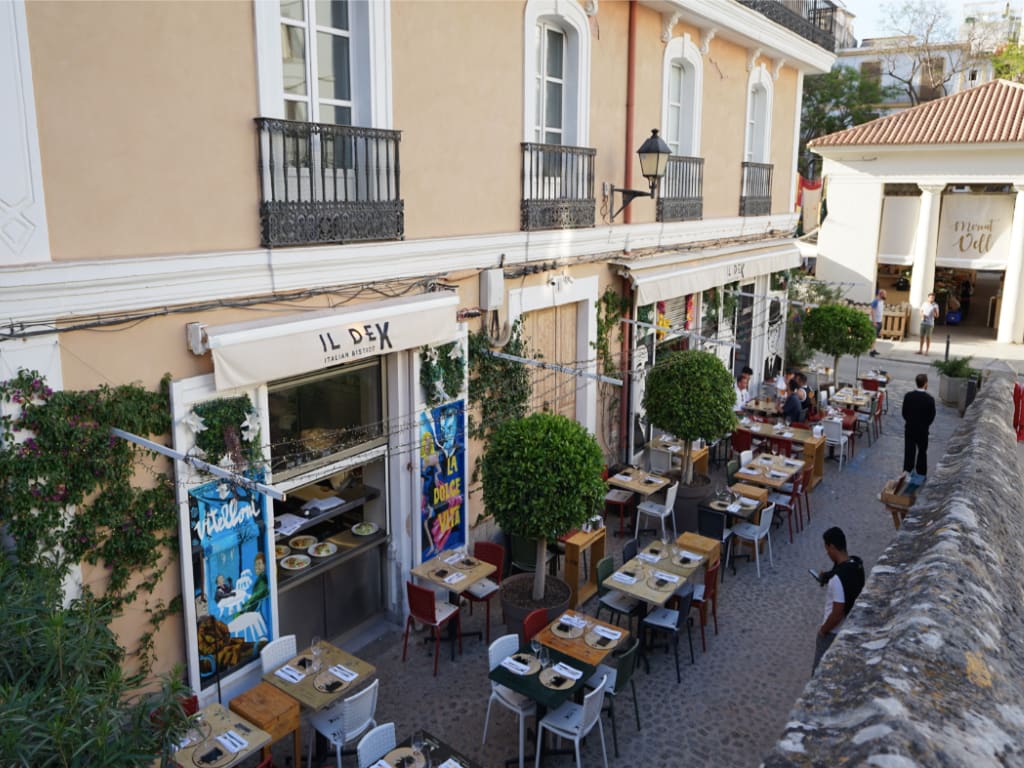 Ibiza
In Ibiza, you will find hundreds of restaurants with the most typical Spanish dishes and some traditional dishes of the island as the rice of Matanzas, the fish stew, and the sofrito payés.
The Matanzas rice consists of rice combined with any meat and is served with broth. This is a more typical dish in winter, so if you go in summer, I doubt that you feel like a dish like this with the heat!
In Ibiza, you can enjoy fresh fish, a delicious seafood paella, or a fish grill. If you want to eat fish, you should go to the local taverns that you will find near the ports.
The restaurants from the pictures above Merkat Vell and Olivo Mio are great places to grab some dishes! Merkat Vell is praised for its bocadillos, specially the tuna one.
Mallorca
In Mallorca you will find food very similar to Ibiza.
You will find typical dishes of the island, like the "sobrasada," the "ensaimada," and the delicious "cocas."
The cocas resemble a pizza, made of a dough base and usually covered with roasted vegetables. Also, a typical dish is the Tumbet, which is very similar to the traditional Spanish ratatouille.
You will find restaurants with a wide range of international cuisine, so you will have no problem!
Also, you should look at the street markets that you will find open only a few days of the week. There you will find fresh local products in case you want to cook at home.
---
5. Ibiza vs Mallorca: Prices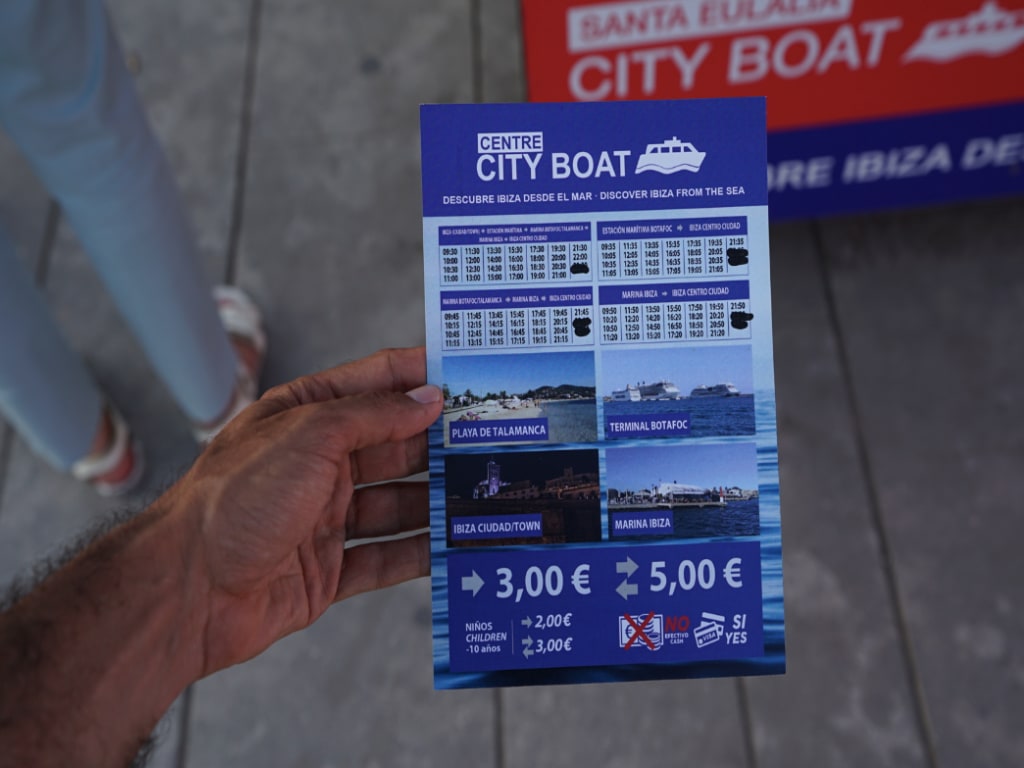 The Balearic Islands are not a cheap destination, even less in the summer when prices skyrocket and everything becomes really expensive.
This is because this archipelago of islands has become one of the country's biggest tourist attractions. And the fact is that all its islands make anyone fall in love with them!
Ibiza
Ibiza could be a bit more expensive than Mallorca. In summer, it is difficult to find cheap accommodation, as hotels and villas take advantage and raise the prices. But if you go at another time of the year, from the end of September until May-June, you can find good deals.
In Ibiza, going to a regular restaurant can cost about 20 euros per person. One of the average ranges can arrive at 30 euros, and one of the high class can cost you 70 euros or more.
If you want to go out at night, it will be expensive! Tickets to nightclubs can cost you 50-60 euros (not including drinks). You should also count on the fact that the drinks inside will be pretty expensive! Once I even paid 14 euros for a small bottle of water.
Mallorca
Mallorca is also a bit expensive but less than Ibiza. The cost of living, in general, is 20% cheaper than in Ibiza.
Hotel prices are very similar to Ibiza. In summer also, they will be very high to take advantage of tourism. Still, if you prefer to go at another time of the year, calmer, you will find the same hotels for a much more reduced price.
To go out for lunch or dinner in an ordinary restaurant can cost about 10-15 euros. But if you go to one of the medium or high ranges, the bill could be around 25-35 euros.
If you go out to a party in Mallorca, you will also spend money between entrance and drinks but nothing like what you will pay in Ibiza!
---
| Cost Comparison | Ibiza | Mallorca |
| --- | --- | --- |
| Average Hotel (per night) | $150 - $300 | $100 - $250 |
| Public Transportation | $1.50 - $3 per trip | $1.50 - $3 per trip |
| Boat Rental (per day) | $250 - $500 | $200 - $400 |
| Car Rental (per day) | $40 - $80 | $30 - $70 |
| Restaurant Meal | $15 - $30 | $12 - $25 |
| Bottle of Water | $1 - $2 | $1 - $2 |
| Cappuccino | $2.50 - $4 | $2 - $3.50 |
| Beach Chair Rental | $10 - $25 per day | $8 - $20 per day |
---
So… Ibiza or Mallorca? Which one do I choose?
Just keep in mind the vacation you want; if you prefer something quieter, I would recommend Mallorca. But this doesn't mean you won't find quiet places in Ibiza!
Although both islands are top-rated destinations and are always packed in summer, Ibiza has a much busier pace than Mallorca.
So make a list of what you want to find on your vacation and reread this article to see which island meets the most things on your list.
And if you still need to decide which one to choose, you always have the option to split the days between the two islands and enjoy both!
---
Here I will leave you some featured article we have on Mallorca: