Is catalan a language or a dialect? The Beloved Soul of Catalonia
November 22, 2022
Updated:

January 23, 2023
Published: November 22, 2022
Spoken by approximately 10 million people, Catalan expanded considerably as a language of creation and government between the 13th and 16th centuries.
But is it currently recognized as an official language, a dialect, a variant of Spanish, or some other language? I will clarify all these doubts in this post.
Here I will tell you everything you need to know about Catalan, where it comes from, who speaks it, and how many people understand it in Spain and the rest of the world with comparative tables.
So stay tuned because you will be surprised when you find out which language is closer to Catalan, which many people don't know even exists.
---
1. Is catalan a language?
Catalan is the first official language of the region of Catalonia, the Valencian Community, and the Balearic Islands in Spain, and it is also official in Andorra. According to linguists, Catalan is a Western Romance Language and a "language of medium demography." In simple words, Catalan is not one of the "big languages" of the world in terms of number of speakers, like English, Mandarin, or Spanish. Still, neither does it fit the definition of a "minority language."
Also, it is incorrect to say that Catalan is a dialect of Spanish, nor the other way around. Both originate in the evolution of the Latin spoken in the Iberian Peninsula. See our related posts:
Iberian Peninsula Language: Rise, Fall and Present of the ancient tongue

​​The Iberian Peninsula: 4 countries + 1 polemic colony that share space
Catalan-speaking territories are often referred to as Països Catalans, (Catalan Countries in English)
---
2. Where does Catalan come from?
Catalan comes from Vulgar Latin in the Pyrenees between France and Spain. It is precisely the distinctive language spoken by the Romans who had occupied the Tarragona region of Catalonia.
To better understand where this language comes from, we must travel a little in time and understand some concepts, and the following articles might help with that!
Iberia: The Rich Past and Present of our Unique Peninsula
In 1035, Catalonia was an autonomous province in the Iberian Peninsula. Then, King Ferdinand and Queen Isabella got married and united the kingdoms of Aragon and Castile in the 15th. From then on, Castilian (known as Spanish) was imposed as the official language. However, Catalan continued to be a language spoken by the people.
Later, Catalonia ceased to be an autonomous province in 1714, and Catalan was officially restricted, and the First French Republic that followed the French Revolution also banned the language in education.
As a result, nationalist movements arose in the 19th century, where several artists and writers briefly revived Catalan as a literary language. Later in the 20th century, during the Franco dictatorship, Catalan was abolished in Spain to promote a unified nationalism.
Then in 1978, Catalan began to be promoted and taught again in schools and was established in 1983 as the region's official language.
Spoken Catalan dates back to the 8th and 9th centuries, although the oldest surviving written testimonies of the Catalan language date back to the 12th century.
---
3. Who can understand and speak Catalan?
Catalan has 10.02 million speakers, of which 4.1 million are native speakers (as of 2022), and 6 million are others who speak it. According to Ethnologue.
| Region | Country | # of people who understand Catalan | # of people that speak Catalan |
| --- | --- | --- | --- |
| Catalonia | Spain | 6,502,880 | 5,698,400 |
| Valencian Community | Spain | 3,448,780 | 2,407,951 |
| Balearic Islands | Spain | 852,780 | 706,065 |
| Roussillon | France | 203,121 | 125,621 |
| Andorra | Andorra | 75,407 | 61,975 |
| La Franja, in Aragon | Spain | 47,250 | 45,000 |
| Alghero, in Sardinia | Italy | 20,000 | 17,625 |
| Carche, in Murcia | Spain | No data | No data |
---
As I briefly mentioned, Catalan is currently spoken in the autonomous Spanish communities of Aragon, Balearic Islands, Catalonia, Murcia, and Valencia, although they share official language status with Spanish.
The language is also spoken in Andorra, a tiny independent principality located in the Pyrenees between Spain and France, where Catalan is the only official language. Other Catalan-speaking places are the French region of Roussillon and Alghero in Sardinia, Italy.
It also has six different dialects: Northwestern Catalan (spoken in Lleida, Tarragona, and La Franja), Valencian (spoken in Valencia), Central Catalan (spoken in Barcelona and Girona), Balearic (in the Balearic Islands), Roussillonese (spoken in France) and Alghero (spoken in Alghero).
| Total Catalan-speaking territories | 11,150,218 understand | 9,062,637 speak |
| --- | --- | --- |
| Rest of World | No data | 350,000 speak |
| Total | 11,150,218 understand | 9,412,637 speak |
---
It is essential to mention that not all Spaniards understand or speak Catalan since Spain has 47.33 million people, of whose approximately 9 million are Catalan speakers. However, most Catalan speakers can speak Spanish, as they live in territories that are politically integrated into Spain. From a global point of view, Spanish is the most widely spoken language in Catalonia and the mother tongue of most of the population since it is more commonly used in the most populated areas and the largest cities. While in the inland, Pyrenean, and more rural areas, Catalan is clearly the majority and predominant language.
Moreover, the use of Catalan varies greatly depending on the environment, whether it is the family home, personal notes to oneself, or formal writings to be presented or read in public.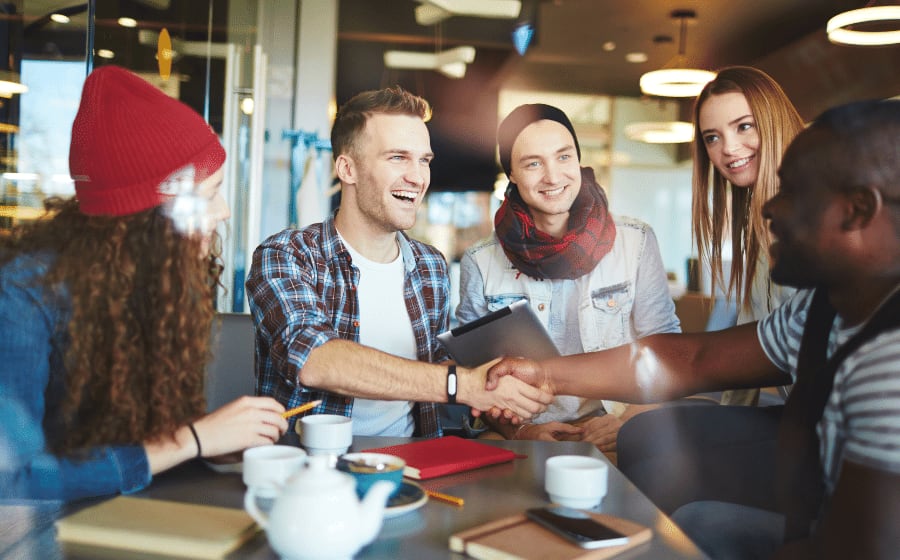 Addressing people in Catalan instead of Spanish is highly appreciated by them, in my personal experience.
Here is a table that illustrates the number of Catalan speakers in Catalonia:
---
| Catalan in Catalonia | # of people | Percentage |
| --- | --- | --- |
| Usual Language | 2 196 600 | 35,6 % |
| Mother Tongue | 2 186 000 | 34,6 % |
| Language of identification | 2 295 300 | 37,2 % |
---
4. Catalan vs Spanish: 5 Main Differences and Examples
Catalan and Spanish are two different Romance languages. Catalan's closest linguistic neighbors are French, and the Occitan language of southern France. However, Catalan differs in several important respects, such as diphthongs, the sound of certain vowels and consonants, and some grammatical conventions.
From a linguistic point of view, they share similarities, as all Romance languages do. Still, Spanish and Catalan have a lexical distance similar to that between Catalan and Italian or Spanish and Italian.
At first, anyone who spoke only Spanish or Catalan could only understand a fraction of what was said in the other language. Nevertheless, it is easy for speakers of both languages to understand the other after getting used to it. But I must highlight that written Catalan is easier to understand for a Spanish speaker (Spanish or Latin American). But if we refer to spoken Catalan, it can be a challenge for a Spanish speaker who suddenly finds himself in Catalonia and has never been exposed to Catalan before.
Main differences between Catalan and Spanish:
Catalan is a non-phonetic language, while Spanish is a phonetic language.
The Catalan language generally excludes the vowel "o." while Spanish nouns and adjectives can end in vowels. For example, a cat is called "gat." in Spanish, it would be "gato."
Spanish uses vowel sounds between consonant sounds, while Catalan uses consonant clusters. 
The Catalan language uses apostrophes and hyphens in spelling. Whereas in Spanish, they are not used (unless there's a rare exception when uniting two words)
Catalan has more vowels than Spanish. 
---
To this day, the Catalan language is associated with nationalism in this autonomous community. However, it indeed has its own roots and origins. Knowing about the regions in Spain is very interesting as it gives us a broad perspective of the rich diversity and the mix of cultures and traditions in the Peninsula. You would be amazed to know all that you can find in Spain. For more information of this kind, I recommend the following posts:
Spanish Culture 101: The Important things to Know

Unlock the Present: Why Spain is home to this 7 cultures
Let me know in the comments if you speak any of these languages! :)