Is Catalonia in Spain? 15 Things That Make Catalonia Unique
January 19, 2023
Updated:

February 14, 2023
Published: January 19, 2023
I was fifteen years old the first time I set foot in Barcelona. I remember that my first sight of the city was Las Ramblas. It was noisy, crowded, and slightly warmer than in Madrid. I loved it. 
For three days, I was absolutely taken by the narrow streets in the Gothic Quarter, charmed with all the iconic buildings, and enchanted by diverse faces. 
It's been almost ten years since that first time, and I would repeat the city every single year. And don't even make me start on the Costa Brava!
This article isn't a guide through Barcelona (that's coming soon!). But after reading this, you will have all the background information you need before visiting this unique Spanish region. 
---
1. Catalonia is the 2nd biggest autonomous region in Spain.
Following Andalusia, Catalonia is the second-largest autonomous region in Spain by population. With 7.7 million people in the area, Catalonia makes up almost 16% of Spain's population!
2. Catalan comes from the Romans
When the Romans occupied the Iberian peninsula, known as Hispania, everyone had to adapt to Latin. But as different civilizations inhabited the peninsula before the Romans, such as the Phoenicians, the Greeks, the Carthaginians, and the Celts, Latin evolved. 
People began speaking Vulgar Latin, and one of its branches was Catalan. 
Around 15% of people in Spain speak Catalan, and less than 8% call it their mother tongue. 
3. Catalonia borders two countries, two regions and an ocean.
Catalonia covers 32 thousand square kilometers in Spain. It is located in the easternmost extreme of the Iberian peninsula. Catalonia shares borders with Andorra, France, Aragon, Valencia, and the Mediterranean Ocean.  
4. Catalan culture emerged in the Middle Ages
As I mentioned previously, the Iberian peninsula was occupied by several civilizations. The curious thing is that three of them entered the territory through modern-day northern Catalonia. 
The Greeks entered the peninsula through Catalonia and established a commercial colony, Ampurias. After them came the Romans entered through Ampurias and founded several cities, such as modern-day Girona, Barcelona, and Tarragona. 
In the 8th century came the Moors and invaded everything; however, that side of the nation was lucky. Charlamagne, emperor of the Franks, liberated what we now know as northern Catalonia and called it "Marca Hispánica" to stop the Muslims. 
The Franks didn't govern the Fred territory; instead, all power was given to counts, and that's when a Catalan identity and social structure began to develop. 
5. Catalonia once was the County of Barcelona
From the 8th to the 12th century, the territory that the Franks liberated developed into the County of Barcelona. By then, other kingdoms had already emerged, and one of them was the Kingdom of Aragon. 
Count Ramon Berenguer IV married the princess of Aragon, and the county merged into a new power. With this union, Catalonia expanded. 
6. Catalans build humans towers 
A unique tradition from Catalonia is the Castells (castles in Catalan), which are human towers! 
The practice of Castells began in the 18th century in Tarragona, later spreading throughout the autonomous region. 
A team of Castells can have up to a thousand people! They need this amount of participants because the towers usually have 8 to 10 stages, and the base should be strong as possible. 
Usually, the last stages are covered by children, who bravely climb up several adults until they reach the top and raise their hands. 
This tradition has been a UNESCO Masterpiece of the Oral and Intangible Heritage of Humanity.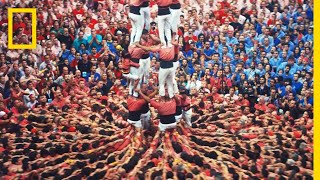 7. Catalonia is an Economic Powerhouse
Together with Madrid, the Basque Country, and Navarre, Catalonia has the fourth-largest GDP per capita. All of them have a higher GDP than Spain as a whole. 
While the country has a GDP of 23,693 euros per capita, Catalonia has a GDP of 27,812 euros. The high number is mainly due to tourism. 
Source: Statista
8. Barcelona is the capital of Catalonia
Many artists have dedicated songs to the iconic Mediterranean city. Barcelona is the second largest city in Spain and the most visited one in the country.
Remember what I described before about Barcelona? Well, that is just a glimpse into the beauty of this urban paradise. Barcelona is home to the Sagrada de Familia, 55 museums, Casa Batllò, and the list could go on!
You can breathe history and art in this city and have plenty of stunning beaches from the Costa Brava.
Just check this one out!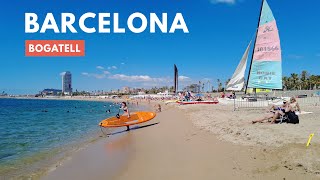 9. Gaudí, Miró and Dalí were born in Catalonia.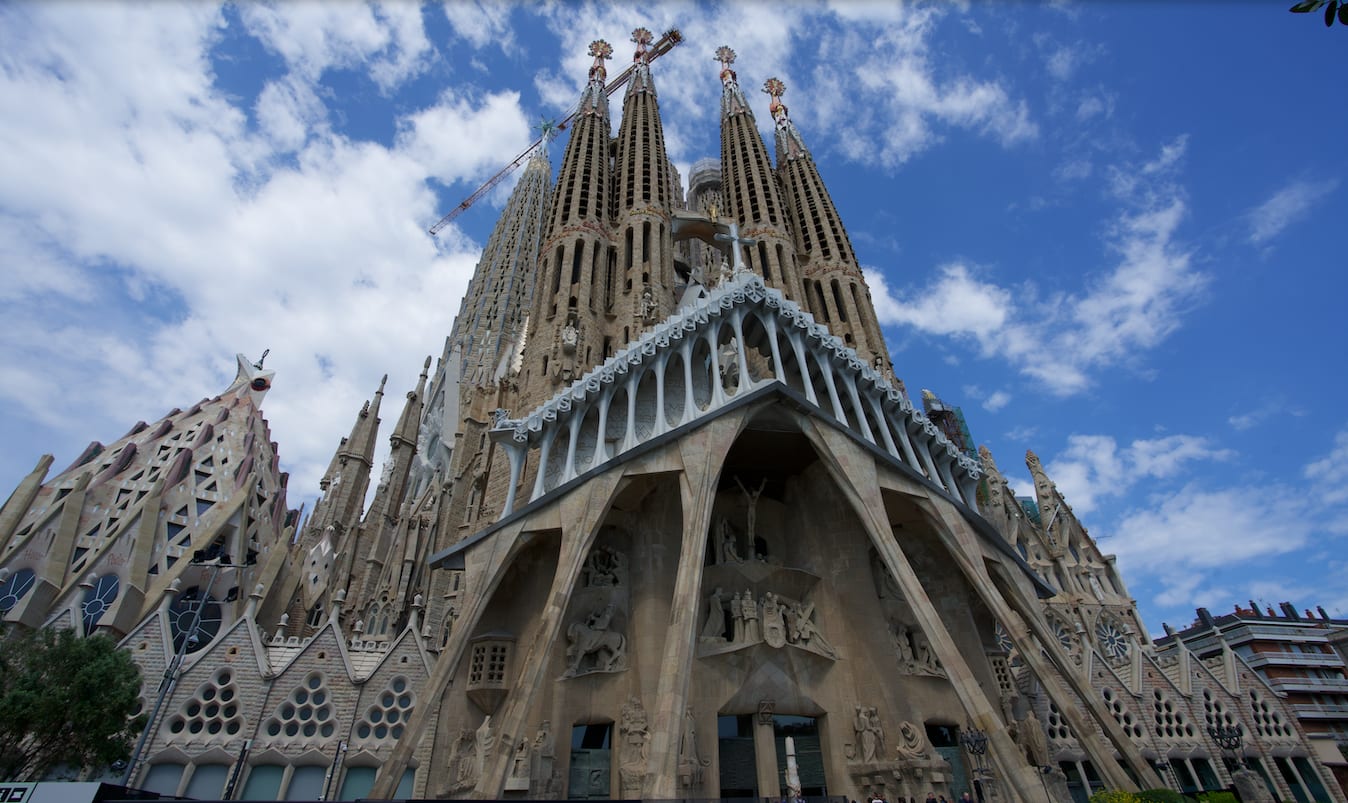 Antonio Gaudí, the mastermind behind La Sagrada Familia, Park Güell, Casa Milà, Casa Batllò, Casa Vicens, and Güell Palace, was born in Baix Camp in the province of Tarragona. 
Salvador Dalí, the genius hand that gave Surrealism to the world, was born in Figueres in the province of Girona. If you ever go to Figueres, visit the Theatre-Museum Gala Dalí, which was designed by himself. 
Joan Miró, the artist who made collage art a thing, was born in Barcelona. If you are passionate about art, visit the Joan Miró Foundation, which is close to the city center. 
10. Catalonia is home to breathtaking beaches
Remember I told you not to get me started with "La Costa Brava"? Well, I was saving it until now.  
Spain's Costa Brava is an idyllic place for vacations if you take holidays in May, June, or September. Otherwise, you will walk an hour or wait an hour to find a place to park. Cadaqués, Begur, and Tossa del Mar are some of its most cinematic beaches.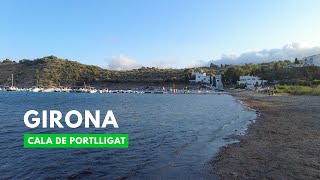 11. Franco's government banned Catalan 
For over 30 years, Franco's dictatorship banned the use of Catalan in every Catalonian city. The regimen would not tolerate any independence movement, so any sign of Catalan culture was forbidden during Franco's ruling years. 
12. Correfoc: devils, and fireworks
Correfoc is a popular street party famous in Catalonia, Valencia, and the Balearic Islands. This type of entertainment has been documented since 12th-century Barcelona.
Previously known as Balls de Diables, it shows people dressed as devils carrying small sticks with fireworks. 
13. In Catalonia, you will fall in love with Sant Jordi
Sant Jordi, or Saint George, is Catalonia's patron saint, and people celebrate him with a beautiful and romantic tradition. 
Every April 23rd, the streets of almost every city in Catalonia flood with books stands and roses. It's like celebrating books and valentines day combined!
Traditionally, men would receive a book and women a rose. But times have changed (for the best!), and now both receive a book and a red rose. 
14. George Orwell fought against Franco 
Remember the books Animal Farm and 1984? I recall reading one at school, but I didn't learn much about the author. 
Well, it turns out that the author, George Orwell, was so frustrated with the injustice of Franco's dictatorship that he enlisted himself to fight alongside Catalans. 
In his book Homage to Catalonia, Orwell covers what happened in the autonomous region from 1936 to 1937. In his book, he writes about everything, the training, the agony, getting shot, and his scape. 
15. Catalonia is home to the largest European stadium
Camp Nou, or, nowadays, Spotify Nou, is the largest stadium in Europe! The official home of FC Barcelona is designed to welcome over 99 354 people.
If you are interested in more information about Catalonia, check out these articles:
The 4 Most Beautiful Lakes + 3 Natural Pools in Barcelona (or close to it)

Is catalan a language or a dialect? The Beloved Soul of Catalonia
---
You can't deny that after reading all of the above, you are not interested in traveling to Catalonia. This autonomous region in Spain is one of the most beautiful and affluent in natural paradises. From white beaches to peaceful forests, Catalonia is full of places and history to cover a complete summer. 
I hope that you enjoyed this article and that the information comes in handy for your next trip. 
If you have any questions, leave them in the comments below!