Is Spain a Desert? Get to Know Our Stunning Filmset Landscapes
October 13, 2022
Updated:

January 23, 2023
Published: October 13, 2022
Spain is a country that will never cease to surprise you! A country of contrasts in which you will see significant differences in relief throughout its territory and a tremendous climatic variety.
Spain has a natural border with the great Atlantic Ocean and the spectacular Mediterranean Sea, which undoubtedly places it in a privileged geographical position.
Thanks to all this, we are fortunate to be able to enjoy all kinds of landscapes, from fairytale mountains and forests to spectacular waterfalls and paradisiacal beaches. And not only this, but Spain also has several deserts that will make you feel like you are in a scene from a western movie or Hollywood itself!! It's an absolute blast!
If you want to discover Spain's wild west, you can't miss any of our deserts or dunes. All these places look like out of a postcard! So get your camera and your backpack ready and come and explore these wonders!
1. Spain and its desert climate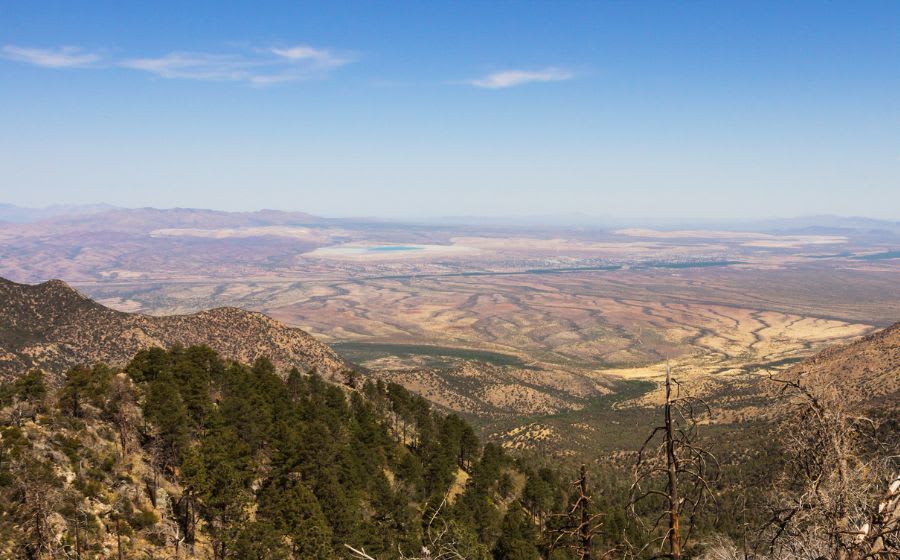 The first thing you should know is that the climate in the Iberian Peninsula is very varied. This is due to several important factors, such as its global position on the planet, its strategic location surrounded by sea, and the changing relief throughout its territory. In some areas, the temperatures are 15 degrees, and in other places, we even reach 40 degrees! You will find four very different climates in Spain: Atlantic, Mediterranean, Subtropical, and Mountain climates. But in some regions of Spain, more the ones located in the southeast of the peninsula, the climate is very dry, and the conditions are very similar to the desert areas of North Africa. Although there are exceptions, we can also find this arid climate in other areas of Spain. Something that often surprises many. Welcome to Spain! In these territories, rainfall is very scarce, making these areas very arid and even desert-like! In addition, periods of extended drought tend to be very frequent. Temperatures range between 15°C and 18°C, although summer heat is usually more intense.
2. Discover our deserts
Spain is not considered a desert. However, some areas of the Iberian Peninsula are deserts due to their arid climate. Among the Spanish deserts are Tabernas, Bardenas Reales, Monegros, and Gorafe.
Tabernas
Location: Almeria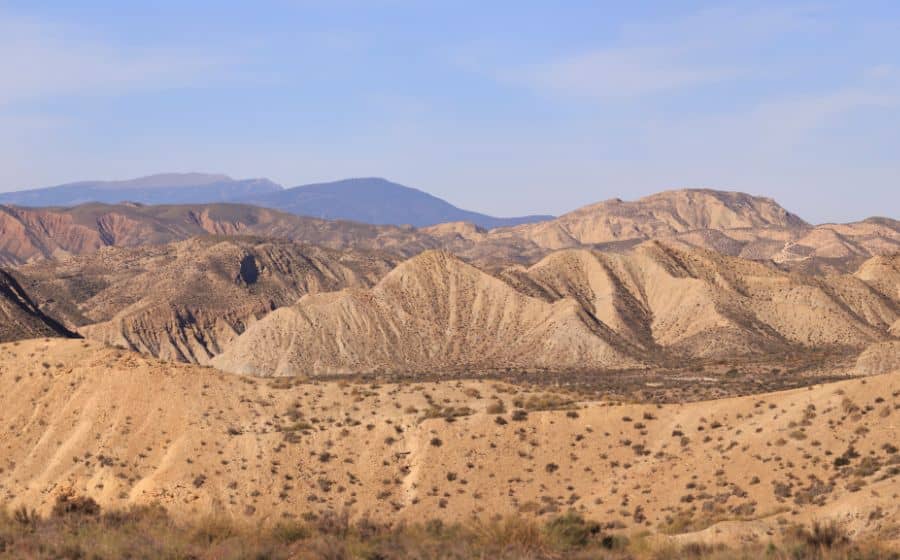 If you want me to be strict, then I would say that Tabernas is really the only true desert in Spain, and I could even say in Europe!
Tabernas is considered a Natural Park, with typical characteristics of a desert climate and a deficient level of rainfall. Still, it can be torrential if it occurs.
Its desert landscape of 280 km2 attracted the American film industry to film in Almeria. It's also true that it was cheaper to shoot here.
In fact, it's super famous for being the film set of many great works of the Spaghetti Western subgenre, especially in the 60s.
Among them are western movies that revolutionized the big screen, such as A Fistful of Dollars, For a Few Dollars More, and The Good, the Bad, and the Ugly. All of them were directed by Sergio Leone and starred Clint Eastwood.
I'm sure you remember films such as Lawrence of Arabia, Cleopatra, and the famous Indiana Jones. These movies were also filmed here!
Bardenas Reales
Location: Navarre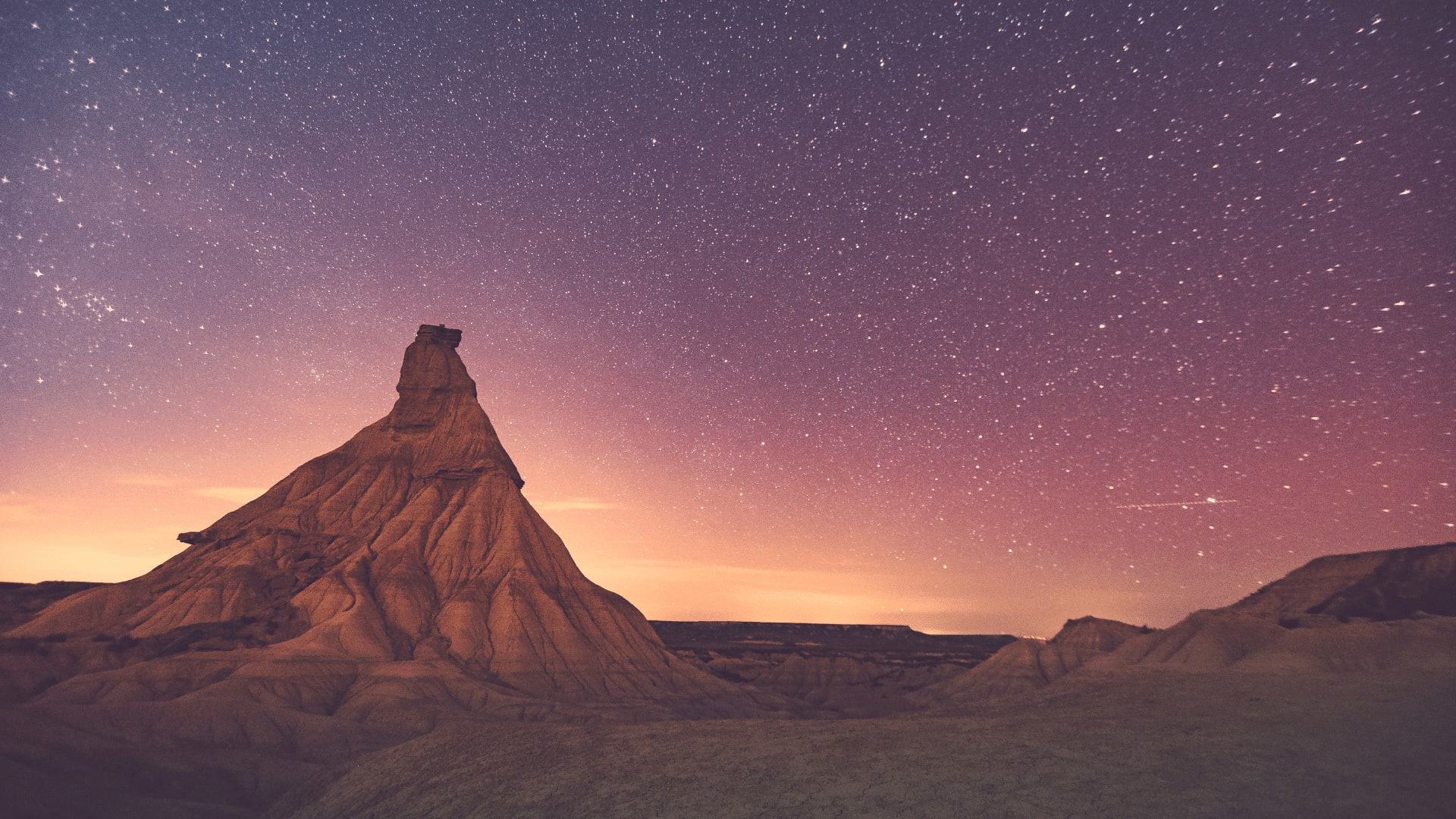 The first time I read it, I was as surprised as you were. It seemed very strange to me that there could be a desert in an area as green as Navarre and with a rather rainy climate! Well, being honest, it's rather semi-desertic. Bardenas Reales will blow your mind with its incredibly naturally sculpted figures. You'll want to have a camera nearby to photograph it all! These formations that you will see on the ground are the result of the erosion of its clay soils and its sandstone and gypsum. It's considered a Natural Park and has also been recognized as a Biosphere Reserve.
Monegros
Location: Aragon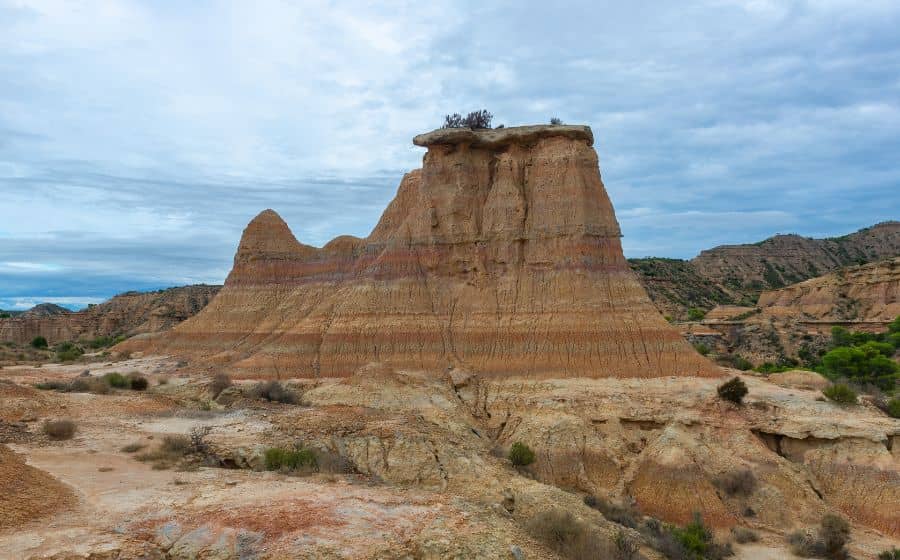 If you are a big fan of electronic music festivals, then you might know this incredible Spanish desert! This desert is located just 50 kilometers from Zaragoza. It's a spectacular natural place with an ecosystem of unique characteristics typical of the eastern steppes of the Iberian Peninsula.
Actually, the climate of this place is semi-desert, with chronic droughts, so don't expect a Sahara-style desert. It's very similar to the Bardenas Reales, and they are very close, about two hours by car. So if you have the chance visit both!
But the most curious thing about Monegros is that it didn't exist as a desert several centuries ago! In fact, its name refers to the color of its mountains years ago when they were covered with pine trees and looked black. But like much of our nature, human beings also affected this territory. The deforestation caused to obtain wood, and certain climatic phenomena caused this landscape to be transformed into a desert.
Gorafe
Location: Granada
Be prepared to see no houses, no rivers, just hills, caves, and a dry but spectacular landscape! It seems that this landscape even scared the Spaghetti Westerns, so you won't see any film sets either.
But believe me, this Spanish desert is 100% worth a visit! Whether on foot, horseback, bike, or 4X4, you choose! Of course, I advise you that if you decide to go into this terrain, you should do it with a guide who knows it well. It may seem that I exaggerate, but trust me, the chances of getting lost are real! Even the temperatures can sometimes be a big problem as there can be extreme conditions and violent rainfall.
The Gorafe desert covers a total of 4700 km2 and is part of the Granada Geopark, which in 2020 was included in the UNESCO Global Geoparks Network.
3. Discover our dunes 
Maspalomas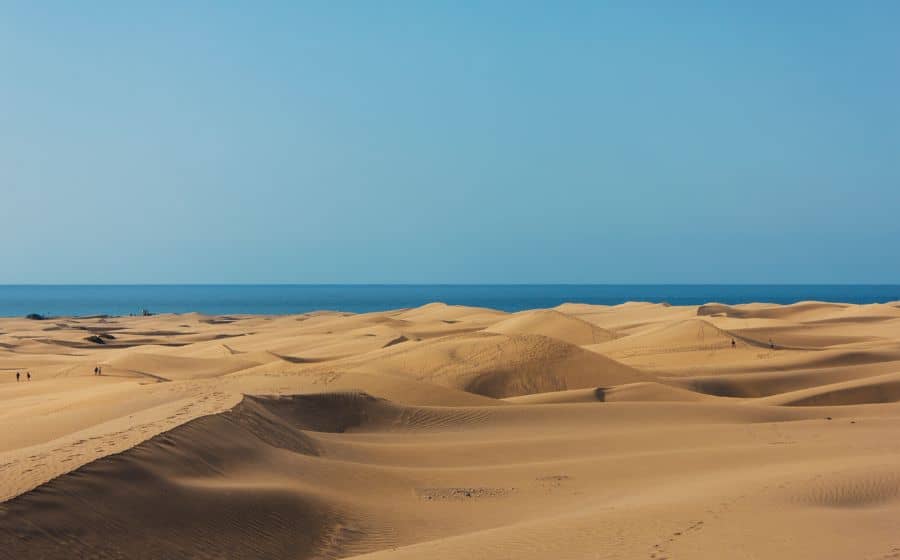 These dunes are a real spectacle! A unique natural space that you will find in the Canary Islands. More specifically, on the coast of the southern tip of the island of Gran Canaria.
You will go crazy with the number of dunes you will see; dunes originated hundreds of years ago by organisms that the wind brought. You could say Maspalomas is a mix of desert and oasis, but the big difference is that you have the sea right next to you.
Please take my word for it when I tell you that the Maspalomas Dunes are a must-see!! And if you are a photography lover, you won't stop with your camera!
If you like to have fun like me, you have the option to go sandboarding in the dunes or rent a quadbike! It's super fun!
Doñana Dunes
Honestly, it is a postcard landscape! These beautiful dunes belong to the Doñana National Park. This dune system is one of the most important of the Iberian Peninsula.
Here you can observe more than 300 species of birds throughout the year. It's amazing how many you will see!
If you want to see them, I recommend you to go on foot or go on a guided tour aboard an all-terrain bus. If you choose the second option, it will be an enjoyable experience! Here you will be able to see a dream sunset!
Liencres Dunes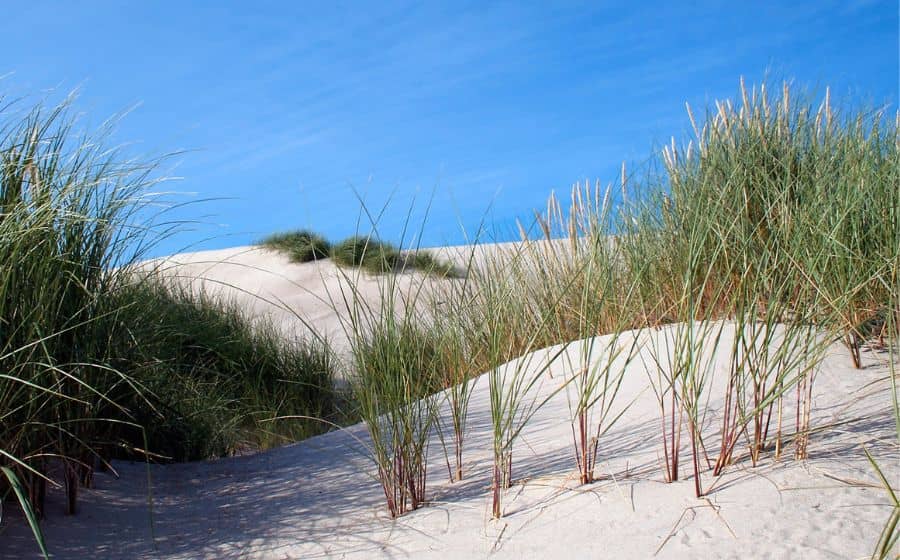 You may be surprised by their location since they are located in the north of Spain. They are, in fact, the most important in this area due to their geomorphological interest.
The Liencres Dunes are a Natural Park with an extension of 195 hectares. What makes them even more beautiful is that the sea is right in front of them, and the beaches of this area are impressive!
If you wonder how it's possible the presence of these dunes in this area, everything is due to the action of the wind. The wind gathers the sands of the coastal currents together with those of the Pas river. In fact, two areas of dunes are distinguished, some mobile dunes that are next to the beach and others that have managed to stay fixed thanks to some plant species.
If you visit Santander, I recommend visiting these dunes; I'm sure you will not be disappointed!
4. Is Spain turning into a desert?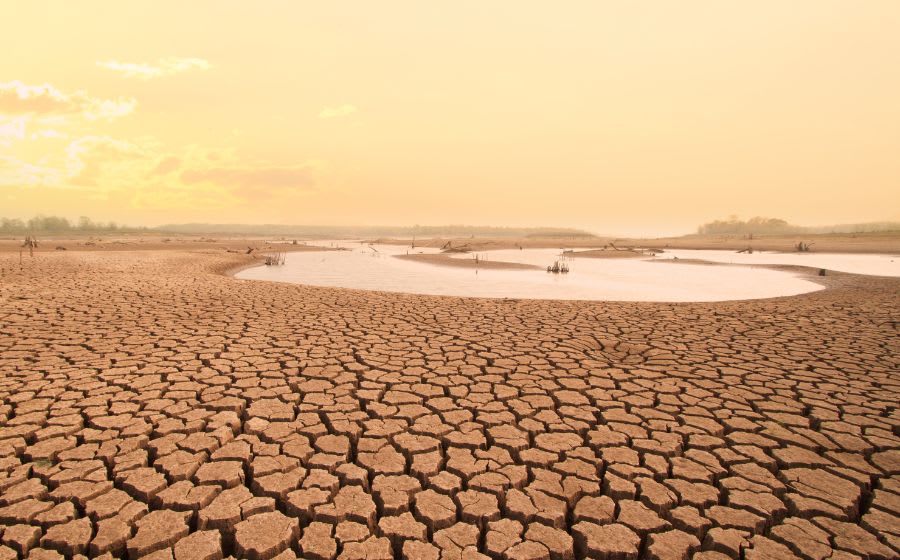 Did you know that more than 75% of the surface of Spain is at risk of desertification? This is a fact that many people don't know and that we don't even think about! The effect of climate change, the irregular rains, and the intense droughts, make Spain closer and closer to becoming a desert if we don't do something about it.
According to the European Environment Agency, the Iberian Peninsula will be the region most affected by drought.
In recent years temperatures have been very high, and we have even broken new records. Remember this past summer? According to Meteored experts, the trend of thermometric values is upward. This doesn't mean that from now on, every year will be warmer than the previous one; it's simply a reference concerning other years. Some regions, such as the northern regions of Spain, don't have the same characteristics as the rest of the peninsula. But most of Spain stands out for periods of low rainfall. In fact, the Mediterranean areas are the most affected by drought and desertification.
According to the Intergovernmental Panel on Climate Change projections and taking into account the meteorological aspects over the years, temperatures and heat waves will increase and will be even more intense in the future.
Greenpeace has called for a climate change policy and emphasizes how important it is that we all reduce our emissions. The perfect thing would be to reduce them by at least 55% by 2030 and have zero emissions by 2040.
As you may have seen, Spain is a country with a great variety of landscapes. Each has different characteristics that make each site unique and remain forever in your memory. But to keep Spain as we know it or even better, we all have to do our part.
As always, I would love to know if you think we should include any other desert or dunes. If you haven't been to any of the ones I mentioned, it's up to you to choose which one to visit, or maybe it's better to see them all! What do you think? They are all worth a visit!