Is Spain a Powerful Country? 10 Reasons why it is (and isn't)
January 24, 2023
Updated:

June 15, 2023
Published: January 24, 2023
Is Spain a world power? Well, if not in sports (and not in all of them), then no, we are neither an economic nor military power.
However, I'm here to tell you 10 reasons why Spain is one of the most powerful countries compared to its European Neighbors and other top countries in the world. Therefore, you'll learn about strengths from a different point of view, not only its military strength, which will also be addressed.
And yes, before we begin, Spain was the first world power in history. But this article focuses on what Spain is today. Which place does it rank in terms of military force, economic stability, and technological advances?
Well, I'm ready to spill the tea, and it's up to you to discover its weaknesses and positive sides so you can make your own judgments.
---
1. Spain ranks 5th in military strength compared to its European neighbors
Spain is the fifth most powerful country in the European Union and the seventh among NATO countries.
However, if we compare it to countries in the World, the story changes a little bit.
Here you can see a study of a consulting firm specializing in these topics. Every year, they release their ranking of the most powerful countries: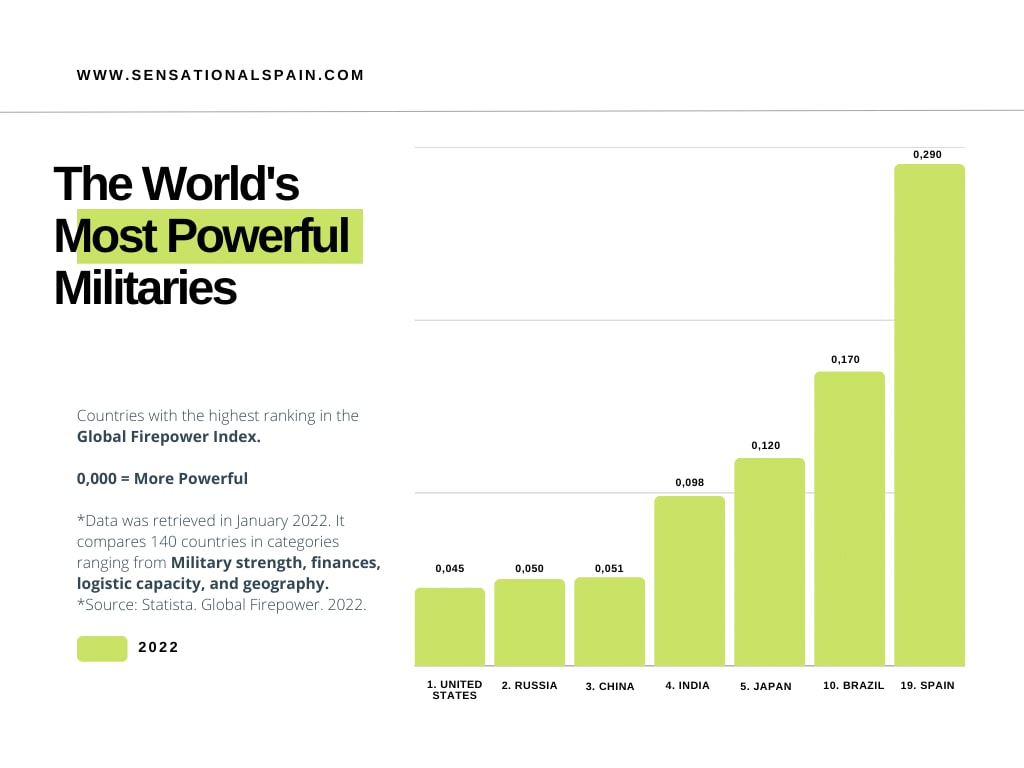 In terms of active military personnel, no army worldwide can match China's. According to Global Firepower, the Asian country has about two million active military personnel.
The United States, by comparison, has considerably fewer, 1.4 million. Still, considering the overall power, the USA makes it at the top of the ranking, ahead of Russia and China.
Meanwhile, the Spanish army is ranked 19th most powerful defense force out of 140 countries evaluated worldwide.
This military comprises 503 aircraft, 327 tanks, 5,033 armored vehicles, and 133 total assets in the naval forces.
Spain has one aircraft carrier, and only eight countries in the World have at least one of these: Russia, India, France, France, China, Italy, the United Kingdom, and the United States.
---
2. Spain is the 11th most influential country in the World
I found a research study on perceptions of national brands. Here, Spain ascended 11 places in Brand Finance's "Global Soft Power Index 2022," with a score of 53.04 out of 100, while the global average is 37.2 out of 100.
They analyzed 120 national brands and interviewed over 100,000 people.
Some of the 11 metrics they used are Influence, Culture, Heritage, People, and Values. In addition, the Pandemic and Covid situation has a lot of weight in this analysis. 
Spain has improved its scores in most of the pillars. Setting it in the top 16 out of a total of 100 rated.
And, just saying, Spain also ranked No. 1 in the fun and friendliness of its people worldwide!! It is also seen by the rest as an excellent place to visit ( ranking 7.5 out of an average of 6.0)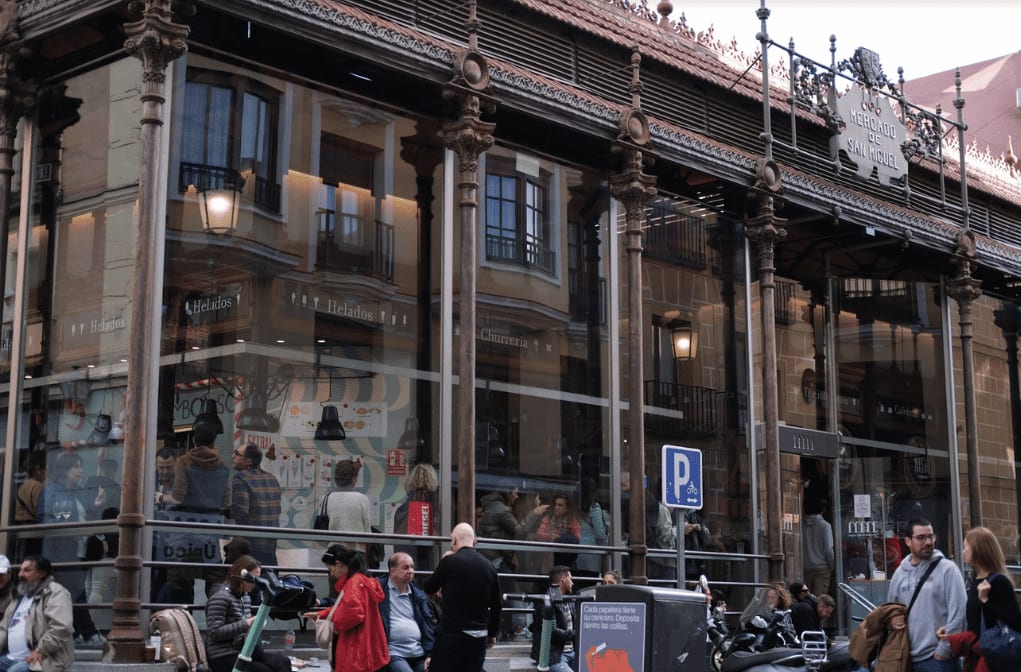 The same study also highlights that famous Spanish food and cuisine are among the most highly valued in the World. It is actually well above average, with a score of 5 out of an average of 3.1.
Moreover, Historical heritage is also outstanding. Spain got a 5.6 out of an average of 4.6. In arts, it rates 4.8 out of an average of 3.
And we couldn't forget mentioning the attractive Spanish lifestyle ranks 4.5 out of an average of 3.2.
These are some aspects of the Culture & Heritage pillar for which Spain is well above average in global soft power.
We love to embrace the great things about our country (although it also has negative aspects, like everything in life). Still, here are related articles about this in case you want to continue learning about the Spanish culture and its people:
3. Spain is a world tourist power
Spain occupies the second position in the arrival of international visitors above other European countries. Tourism is a critical aspect of interest, and Spain is the leading welfare powerhouse for the rest of Europe in this sense.
It is also a strategic pillar in the Spanish Economy due to its contribution to the GDP. For example, in the Balearic Islands, it represents at least 45%.
Some of the most popular cities to visit in Spain are:
Barcelona: which registered 5.4 million visitors in August 2022.
Madrid: As of October 2022, this city received about 5.06 million visitors! According to Epdata
Seville: 2.5 million tourists in 2021.
Granada: received 2.6 million tourists in 2021.
Balearic Islands: until November 2022, it received around 13.07 million, 165,403 internationals.
If you still want to read more about these topics, I suggest you read the following articles. They will help you decide what is the best city for you!
The Best City in Spain according to your different wants and needs

Cities in Northern Spain: 12 locations and best spots to visit
4. Spain's products and brands are internationally recognized
Does Zara, Mango, Iberia, Iberdrola, Real Madrid, and Barça sound familiar to you?
These are just some of the few renowned brands that have international recognition outside of Spain.
One of the country's best assets is its well-established products, brands, and companies leading worldwide markets and representing Spain internationally. They also are engines of growth in many countries.
Today, Spanish brands lead some of the most strategic markets for a country: Technology, Textile and Fashion, Food & Beverage, Telecommunications, Transportation, Hospitality, Energy, Financial, and many others.
So, it is safe to say that Spain is a significant contributor to other countries' economies through competition in international markets and by providing products and services.
These two articles will give you enough insight to learn about the topic:
The 9 Most Successful Spanish Businesses To Consider

7 Best Business in Spain & 5 Steps you must know for your new venture
5. Spain has international influence in sports
Another aspect for which Spain stands out as a nation and exerts international influence is sports. 
In the same Global Soft Power Index study, Spain rates 4.4, which doubles the average global impact of 2.3. 
"I am Spanish. What do you want me to beat you at?"
Yes, I know… this was a typical catchphrase back in 2010.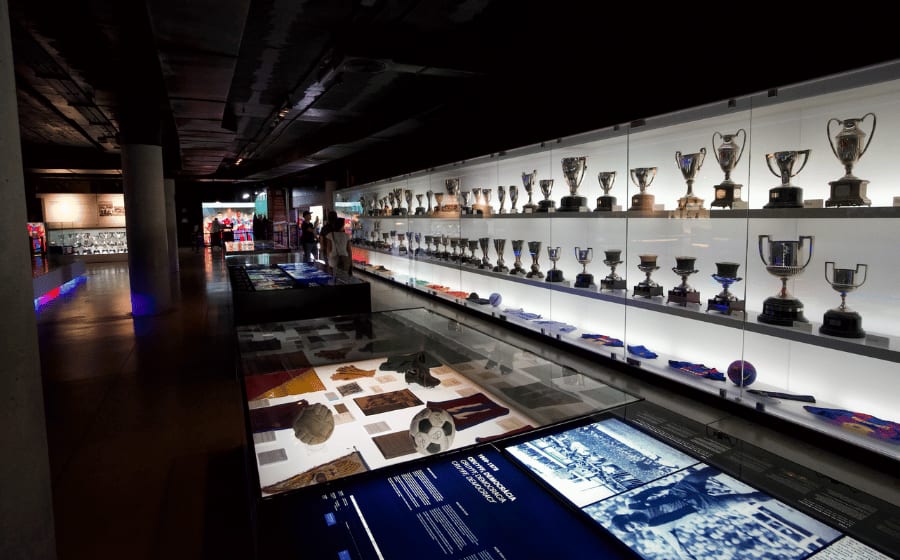 I must admit that the Spaniards were proud of their football and basketball teams, motorcycling riders, and cyclists that won all over the globe.
Of course, other countries have been improving over time and even surpassed Spain in some areas where it was almost unbeatable. (lol, I had to) But, needless to say, Spain is a significant World power regarding Sports.
When it comes to team competition and sports, Spain is united as the world elite.
In the same Global Soft Power Index study, Spain rates 4.4, which doubles the average global impact of 2.3. 
According to the Brand Finance Football 50 2019 ranking, Real Madrid is the most valuable and strongest soccer brand in the World. (But this is not our only strength, okay?) I suggest you visit some of our popular articles related to these topics to learn the best about Sports in Spain.
Top 9 Most Famous Spanish Golf Players Of All Time

Why is soccer so famous in Spain? (Ps: Dont Call it soccer!)
---
But …
6. Efforts are needed to improve Spain's Economy
Spain's public finances deteriorated due to the COVID-19 pandemic and the measures taken to contain its impact. There are also rising energy prices due to the Ukraine situation and general inflation.
But, the current crisis is not only a result of the global context. The Spanish Government has allowed wages and prices to grow above the eurozone average since the euro's establishment, generating unsustainable imbalances.
According to specialists, the economic crisis is much conditioned by the energy crisis and what happens with gas. This will prepare the economic activity, inflation, monetary policy, and interest rate hikes even more, this year.
Also, there is a risk that core inflation becomes embedded in the Economy, pushing up wages and prices and leading to a spiral. All this, along with the latent and unsustainable deficit and debt problem.
Experts agree that Spain needs to put a lot of effort into transforming its economic structure to make it more productive and efficient. And, there's also a lot of room for improvement in reducing corruption, tax fraud, and the underground Economy.
7. Education gap compared to our European environment
Spain has some negative indicators regarding Schools, education, and public spending. However, some have evolved well in recent years, making us optimistic about the future.
Still, these parameters are food for thought, especially the school dropout rate and the imbalance between training and business demand, which means that many citizens are left out of the labor market.
The reduction in investment in education has translated, among other things, into lower spending per student.
In Spain, education costs barely reach 6,517 euros per student. In comparison, the average for Europe is 7,705 euros, and decent results still need to be achieved in both private and public schools.
Compared with most European countries, except Croatia, Switzerland, and Denmark, Spain could be in a better position and only surpasses the Eastern European countries in education spending.
Despite everything, there are optimistic data regarding the future, especially concerning languages studied or schooling between three and five years of age, one of the highest in Europe and above the average.
Regardless, Universities in Spain are outside this bucket since they are considered among the most prestigious in Europe, competing with international institutions. For related information regarding this topic, I suggest you read the following articles:
Top 10 Universities in Spain for an outstanding College Experience

The Education in Spain: An Overview of the System

Is Education Free in Spain? ALL About Private and Public Studies
8. Better and more secure employment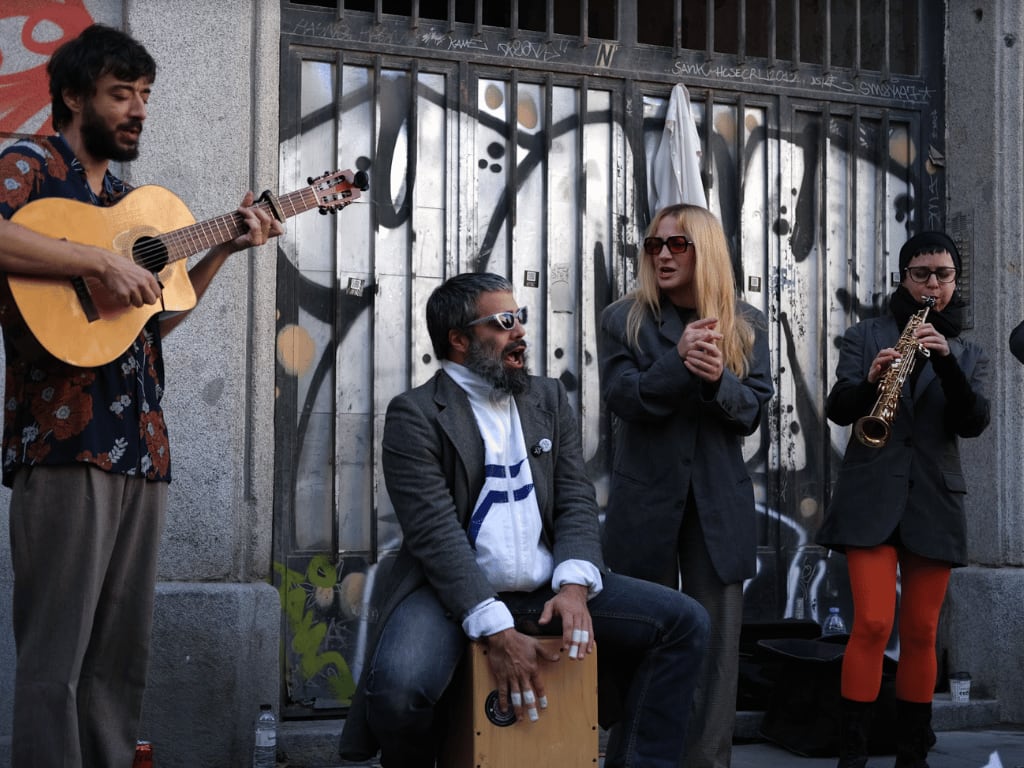 The Spanish Economy also needs better pay and more secure employment. And this is no secret for anybody.
Our European neighbors that came to visit our countries actually say this a lot. It gets more difficult every time for Spaniards to reach the end of the month with their poor salaries. Added to this, the real estate market is another problem since rent prices and living costs are increasing every time —But that's a story for later.
Regarding security in this aspect, one of the main causes of unemployment in the country is the labor market structure.
It has some deficiencies linked to Spain's productivity model, where services account for 67.7% of GDP, with industry symbolizing just over 14% and the manufacturing industry barely 11.1%.
What does this mean?
It means that in employment, the service sector accounts for 78% of total work in Spain, so it is evident that the economic blow impacts employment.
On a positive note, Spain created 278,900 jobs in 2022. Still, the employment rate is 58.5%, below the pre-pandemic level.
Here's how much Spanish people earn working in Spain: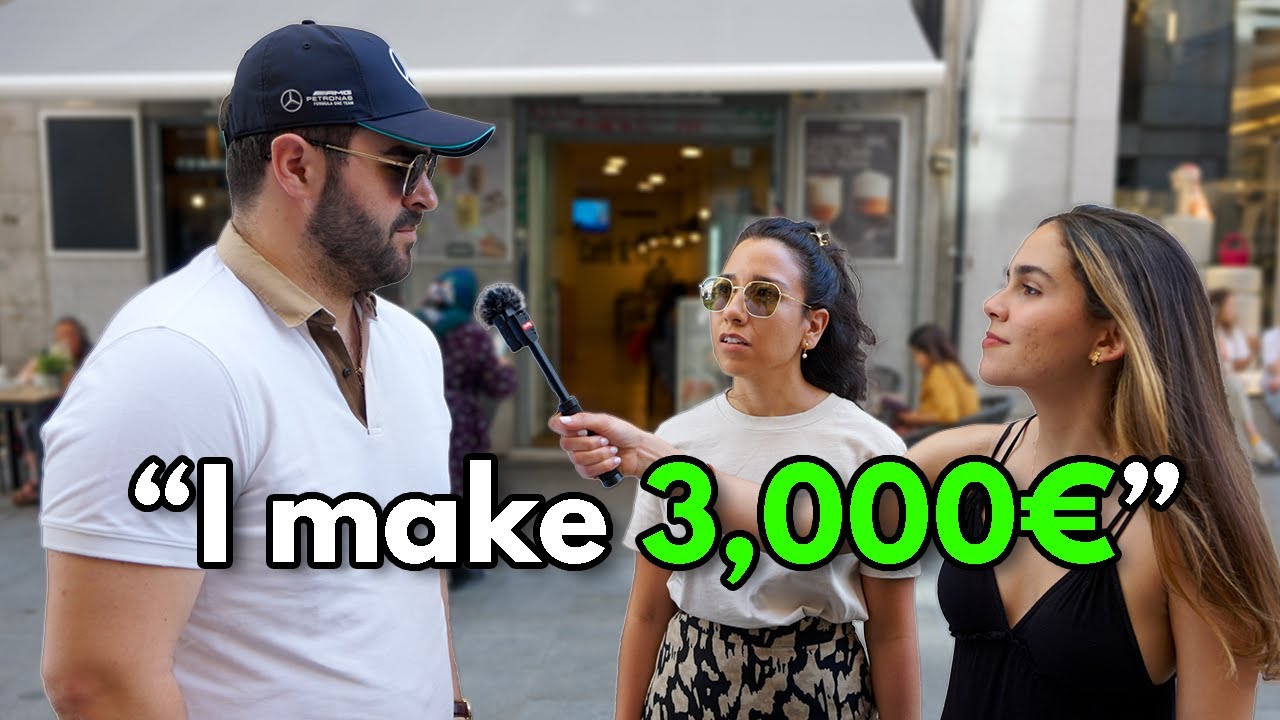 9. Aging and depopulation in rural areas and increasing demographic in large urban areas
Spain faces problems of aging and depopulation in rural areas and demographic tensions in large urban areas.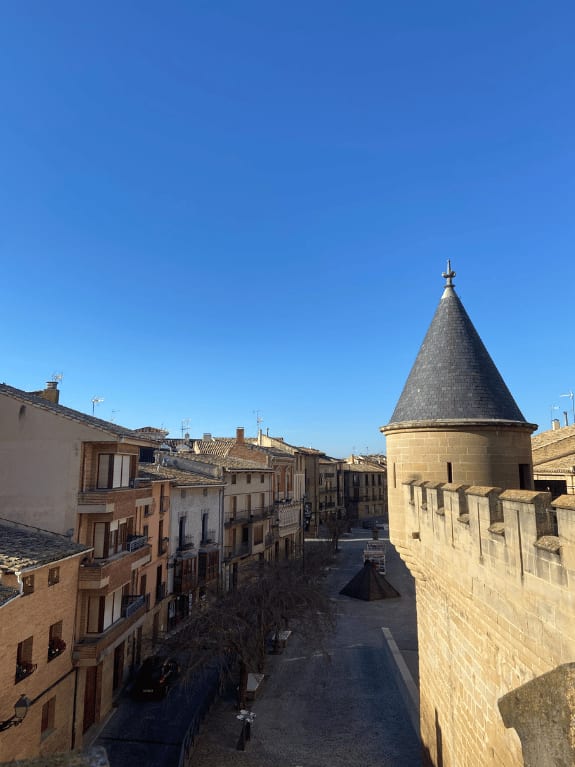 See how many cities are in Spain and how the number of cities increases and decreases over time! With official Data from INE. (Read more)
As you might wonder, this could have consequences in the loss of traditional agricultural, livestock, and forestry activities and social, cultural, and economic concerns.
The least populated areas are underserved regarding services, infrastructure, and equipment. But, not all territories and places have the same capabilities or offer the same resources for the same problems.
One of the ways to address these social inequalities, as suggested by the researchers, could be through technological improvements.
This research study on the topic explains it very well! 
Adalet McGowan, M. and J. San Millán (2019), "Reducing regional disparities for inclusive growth in Spain," OECD Economics Department Working Papers, No. 1549, OECD Publishing, Paris, https://www.oecd-ilibrary.org/economics/reducing-regional-disparities-for-inclusive-growth-in-spain_9acff09a-en.
10. Ideological and affective polarization

Spain is facing problems of ideological and affective polarization. This situation is also present in other countries in the World, such as the United States.
This means that the voters of the different parties tend to show more divergent positions today than twenty years ago when asked about these two issues in surveys.
For example, reaching an agreement to approve the General State Budget is almost impossible. Ideological polarization makes advancing debates on specific policies, spending, or investment decisions challenging.
This study on How Ideology, Economics, and Institutions shape affective polarization in democratic politics illustrates this very well.
How did they do it?
"We first create a measure of country-level affective polarization that captures how much the average partisan in the country dislikes all parties other than the one they support."
As a result, Spain tops the list, followed by Greece and France.
---
Evidently, Spain is far from being the great world potential it was between the 15th and 17th centuries. It once dominated the world with its Tercios and its Armada. But, it was later replaced by the United Kingdom, France, and the Russian and Austro-Hungarian empires.
Still, it is a beautiful country with many cultures, history, entertainment, and pleasant experiences to offer its visitors.