Travel to Jaén: 5 Best Attractions, Food & Activities!
November 2, 2023
Updated:

November 9, 2023
Published: November 2, 2023
As someone who deeply loves Jaén, I find myself constantly inspired by the warmth of its people, the richness of their traditions, and the sense of belonging you feel in the city.
In this article, I'll tell you all the details that make this place unique. You'll see all the main landmarks, places to eat, where to stay, and some info about the history of this city.
After reading, I hope you see why Jaén has a unique charm that's difficult to resist, and add this spot to your next travel destination in Spain!
People may say the charm comes from the city's Andalusian nature. Still, I think it's because every corner of this place has a story to tell, and everyone you meet can become your new friend.
Let's discover it together!
---
What is Jaén?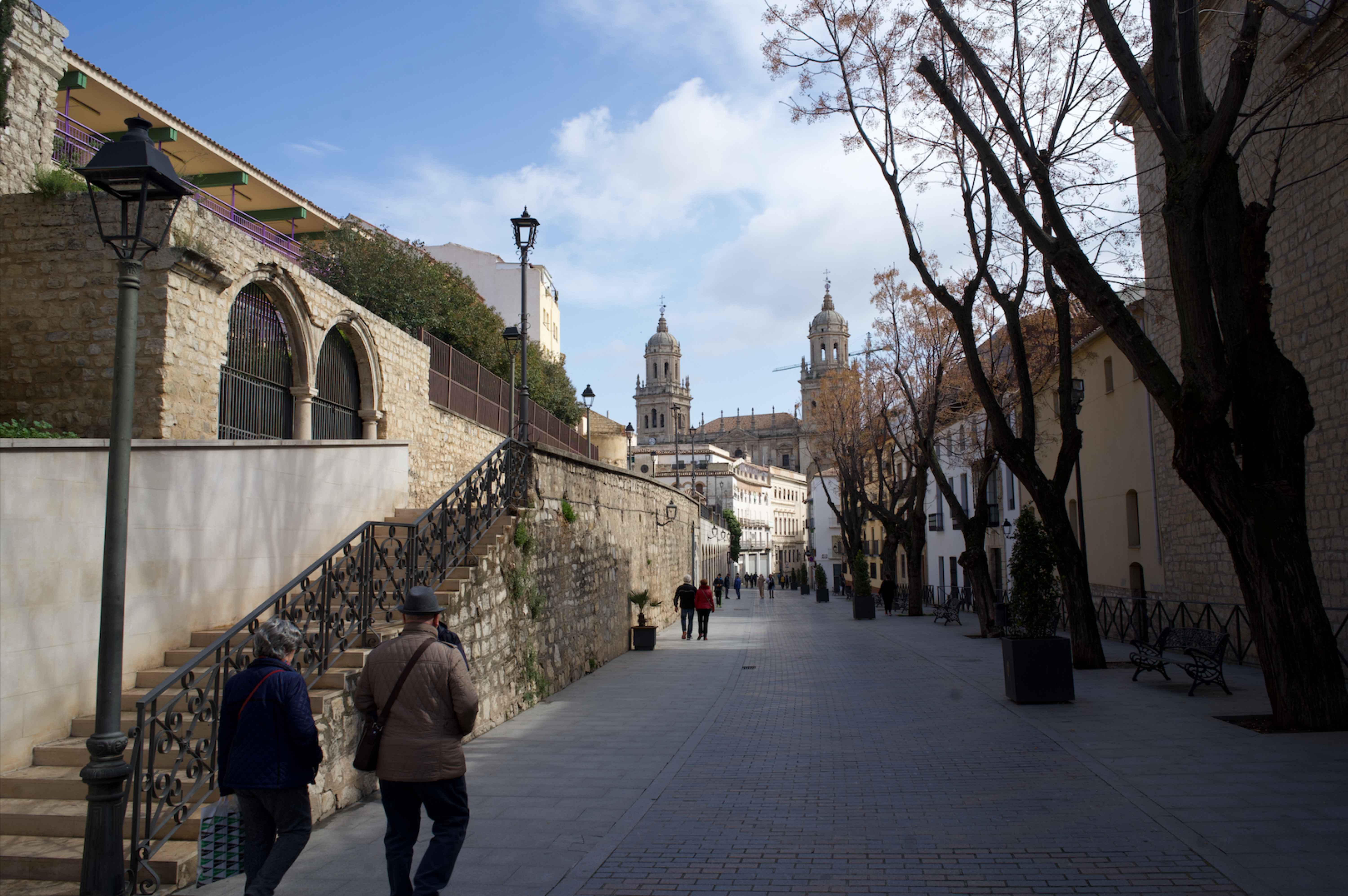 Jaén is a city and capital of the province in the autonomous community of Andalusia in Southern Spain. 
This city is nestled in the middle of a leafy countryside, standing tall at an impressive altitude of 574 meters above sea level.
You can appreciate this by visiting the extraordinary Santa Catalina castle that towers over the city, which offers stunning views of the entire area.
Fun fact: The city's surrounding countryside is adorned with olive groves, which gave it the title of "World Capital of Olive Oil."
Jaén is a city that totally captures the vibe of the region. The mix of history, culture, and nature makes it a captivating destination in Spain. 
Best Things to Do in Jaén
1. Visit La Catedral de la Asunción de Jaén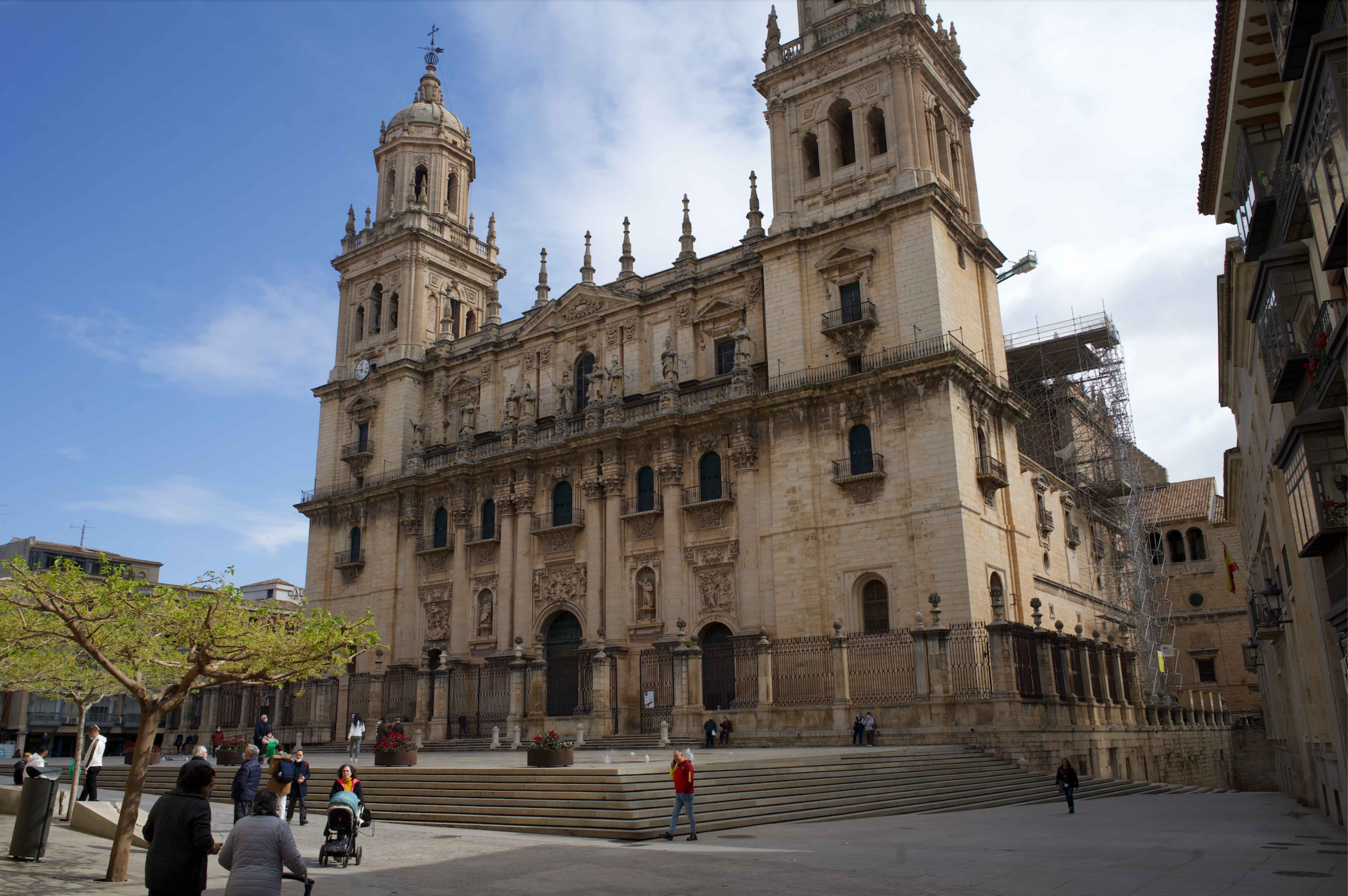 In the Plaza de Santa María, in the heart of the Andalusian city of Jaen, the baroque cathedral, surrounded by buildings from the same era, stands out for its beautiful façade, flanked by two elegant towers.
It is genuinely one of the most iconic landmarks in Jaén.
Did you know that in Andalusia, many cities have beautiful cathedrals that were actually built on the sites of former mosques? It's such an interesting fact, isn't it? This particular cathedral follows the same history, having started as a mosque and later served as a Christian temple for a long time.
Eventually, Bishop Nicolás de Biedma decided to demolish the old building and construct a new cathedral. And that's how the current structure came about a century later.
If you visit it, don't miss contempling its beautiful façade first! It was built by López de Rojas in the 17th and 18th centuries, although you'll also see some elements from the 16th century. 
It is flanked by two slender Renaissance towers with a square outline harmonizing perfectly with the central body. 
The other tower is classical in style, divided by Corinthian columns and decorated with sculptures and reliefs by Pedro and Julián Roldán about the history of Saint Michael, Saint Catherine, and the assumption of Our Lady. 
2. Explore The Provincial Palace of Jaén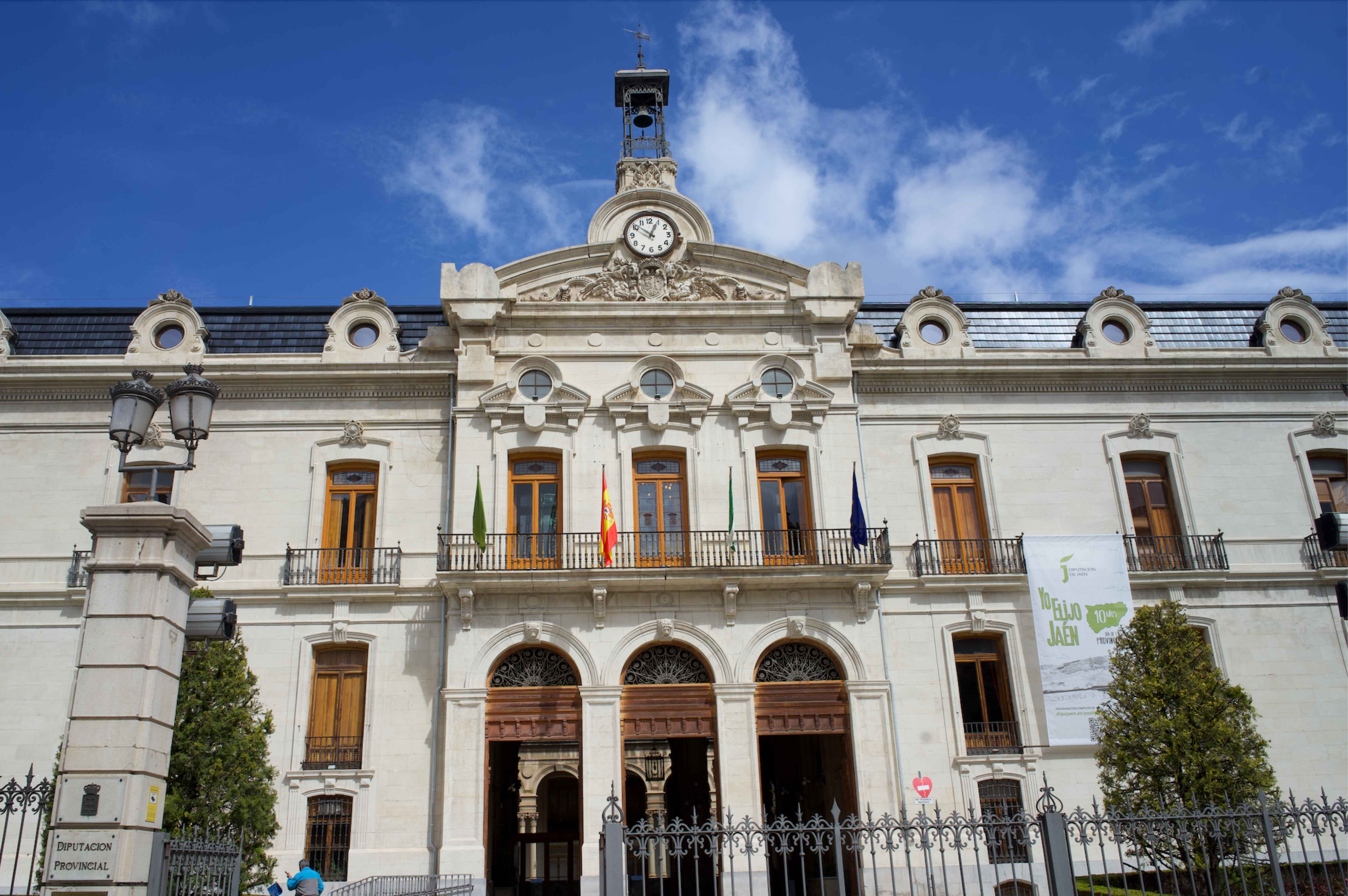 The Provincial Palace is the most prominent civil architecture work in Jaén. It's a beautiful building that has housed the Provincial Council for many years. 
Interestingly, the first building that hosted this institution was the Convent of San Francisco, which was constructed in 1246 by Ferdinand III the Saint. With the confiscation of the convents in the city, it became public property and now serves as our Provincial Council headquarters.
As soon as you walk into the building, you'll notice an incredible patio that lets in a lot of light and energizes the entire place. 
The patio has these columns with fancy balustrades and gardens all around. In the middle, there's this sweet fountain with a statue of some lady called the Virgin coming out of it. 
One of my highlights was the room where the plenary meetings of the Deputies take place, which is impressive. The President and other Deputies are seated in a chamber while attendees sit on benches. And guess what? All citizens are welcome to attend the Plenary Sessions of the Provincial Council. How cool is that?
3. Discover the Arab Baths at El Centro Cultural Palacio de Villardompardo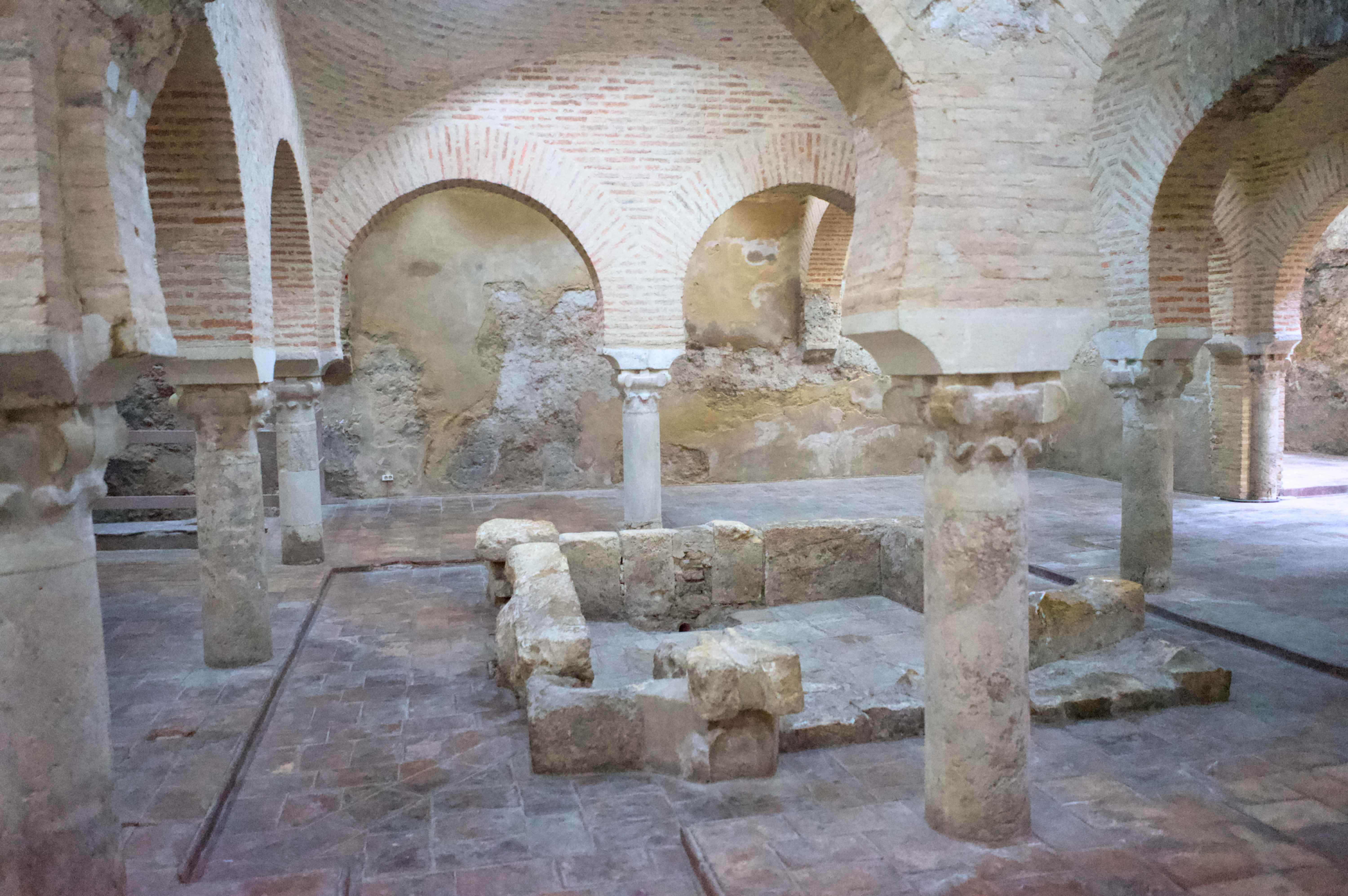 If you're looking for a place to visit that's both fascinating and free, then look no further than this fantastic spot. It's got everything, from the oldest Arab baths in Spain to a modern and well-designed museum with items of everyday life from Spain's past.
But that's not it; the rooftop terrace offers breathtaking views of the Jaén Cathedral, the city, and the surrounding countryside that you won't find anywhere else, making it a must-see destination. 
Despite its humble exterior, this place has so much to offer. There are several levels dedicated to art and history. Plus, if you get hungry, you can grab a little snack at the cafeteria.
Now, let's talk about the Arab baths; they are something else! The baths are well-preserved and extensive, with stunning Arabian architecture visible in the etched stone stars on the ceiling. 
You can even explore the different sections of the baths, including the main lounging areas and water pathways. My favorite one is the vestíbulo, a long entrance hall that offers a glimpse into the detailed design of the baths.
So, if you're interested in the history of Spain, then this is an absolute must-see location that you can't miss out on.
4. Stroll Through Jaén's Historic Center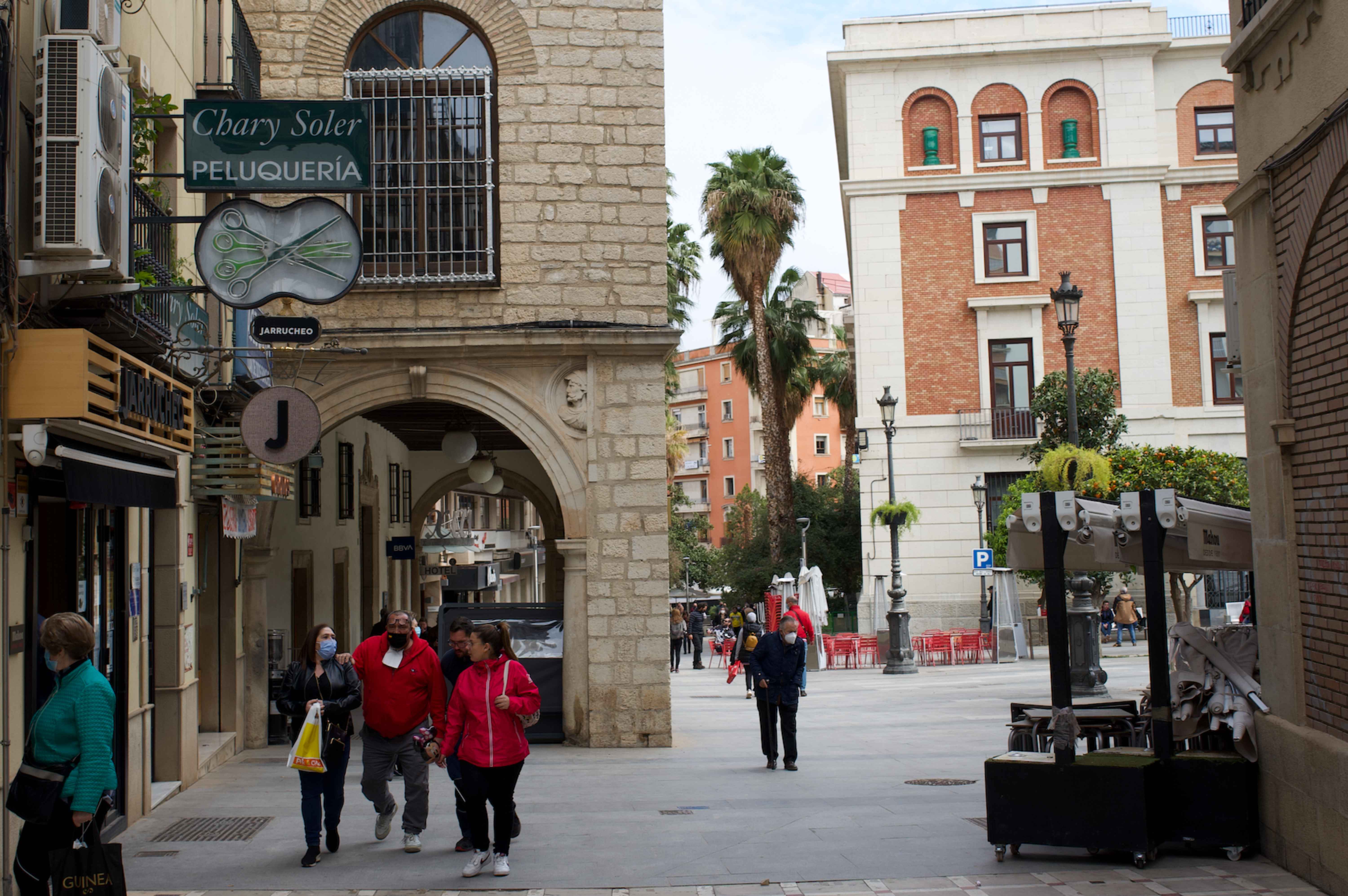 Jaén's city center is full of history and culture, and what a better way than a lovely walk to experience its many elements?
Start your journey at the majestic Jaén Cathedral, and if you don't feel like going inside, that's okay! A moment admiring the entrance and the façade will set the tone for this lovely walk.  
From the cathedral, stroll through cobbled lanes that lead to the iconic Santa Catalina Castle while taking in the breathtaking scenery.
Afterward, visit the peaceful and historical Real Monasterio de Santa Clara. Although it's not always open to the public, its design and chill surroundings are a testament to Jaén's spiritual legacy.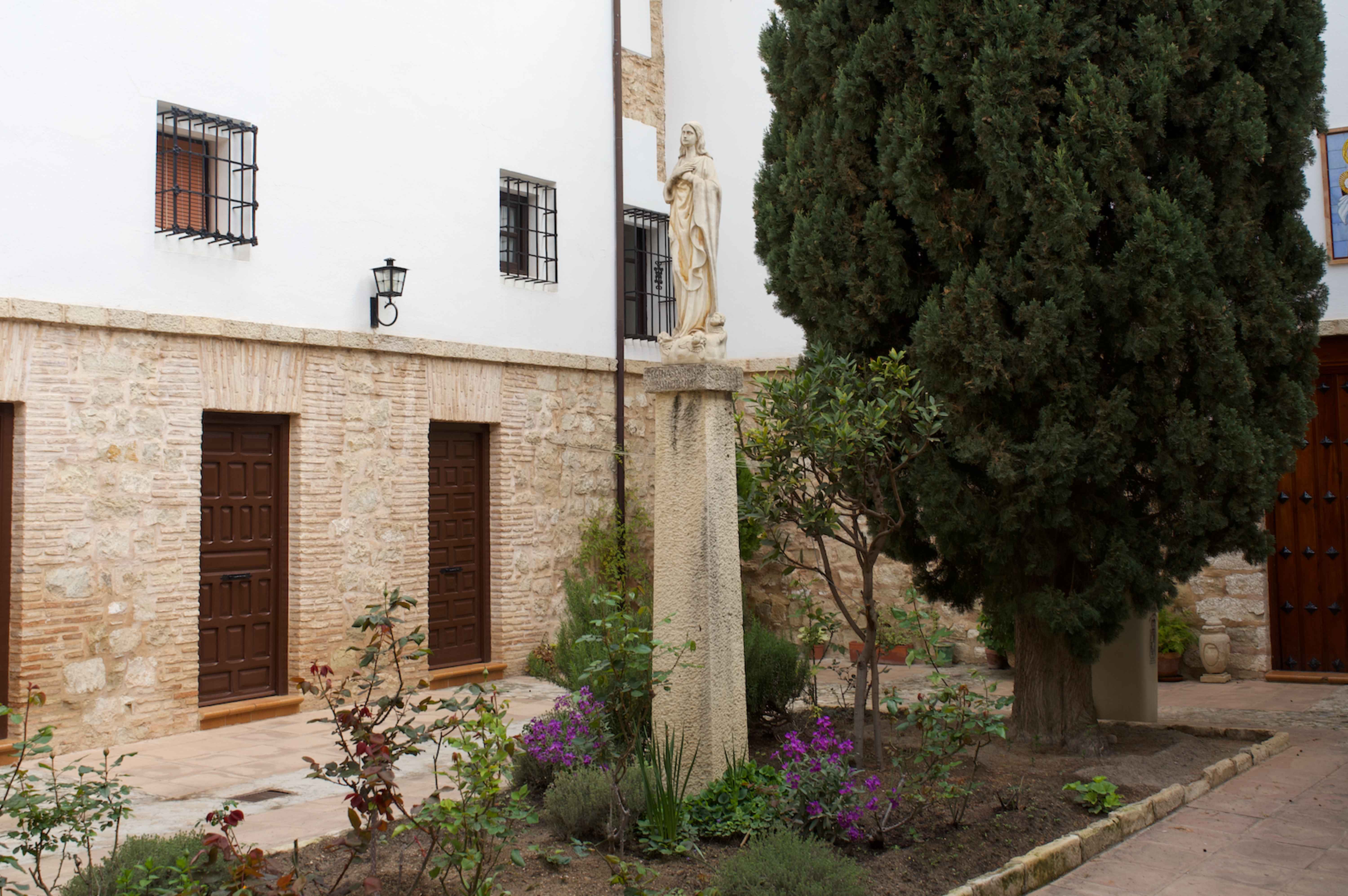 Next, wander through the charming Judería de Jaén, the city's ancient Jewish quarter. The narrow lanes and whitewashed structures create a unique atmosphere that reflects the city's rich past. 
Here, you can really appreciate the coexistence of cultures throughout the centuries.
Then, stop off at the enchanting Plaza de San Juan. This lively square is surrounded by cozy cafés and restaurants, making it an ideal spot to pause for a coffee or a quick bite.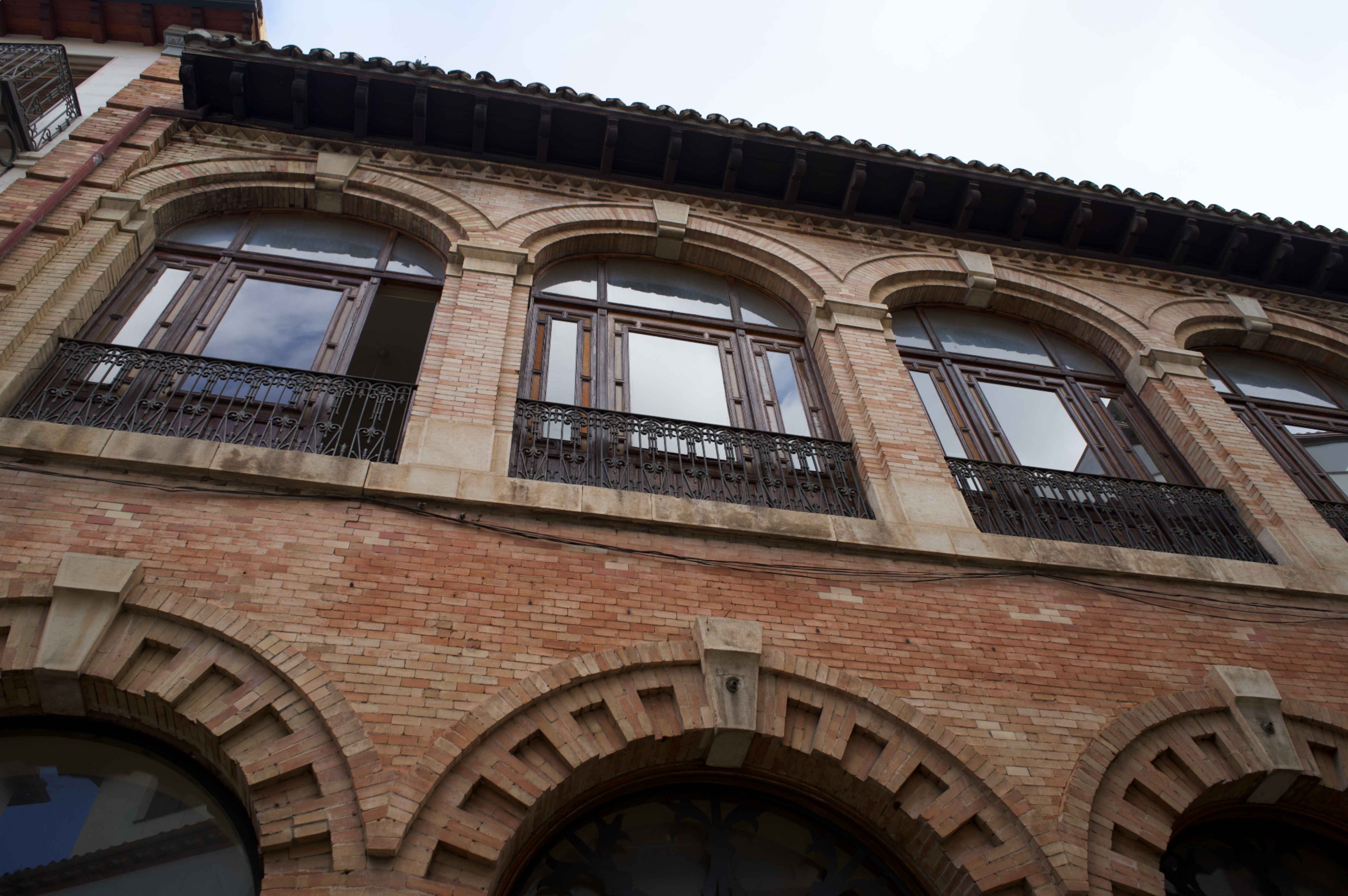 The Palacio del Condestable is also very pretty to stop and take a picture.
Continue your stroll to the Palace of Villardompardo, the arab baths I just mentioned, and make your way to the Plaza de Santa María, where you'll find the Church of San Ildefonso, a true gem of Baroque architecture. 
Your walk ends at the Plaza de la Constitución, the heart of Jaén's city center. This lively square is surrounded by historical buildings, restaurants, and shops, making it a great place to chill, people-watch, and immerse yourself in the local culture.
And please, stop at Tasca El Gorrión and try their delicious escalivada. It's to die for!
5. Immerse in the Modern Íbero Museum
If you're interested in Iberian culture, you should check out the modern Iberian museum in Jaén. It's the first museum of its kind in the world and well worth a visit.
To make the most of your visit, I recommend taking a guided tour to gain a detailed explanation of the museum's significance to Jaén's Iberian culture and the history behind each piece.
In case you didn't know, the Iberians were heavily influenced by the Phoenicians, Greeks, and Punics. In the past, people used to think that the Iberians had no system of government and were disorganized. Still, recent discoveries in Jaén have proven this wrong.
The exhibition features some unforgettable mythological characters from the Iberian world. You'll see The Lady, the Prince, the Hero, and the Goddess at the show, which are significant figures from the craters of Piquía and curated by two outstanding professors, Arturo Ruiz Rodríguez and Manuel Molinos Molinos.
You'll find the best pieces of Iberian culture from Jaén, Andalusia and other parts of Spain there. It's a fantastic opportunity to explore and learn about this fascinating civilization!
Best Time to Visit Jaén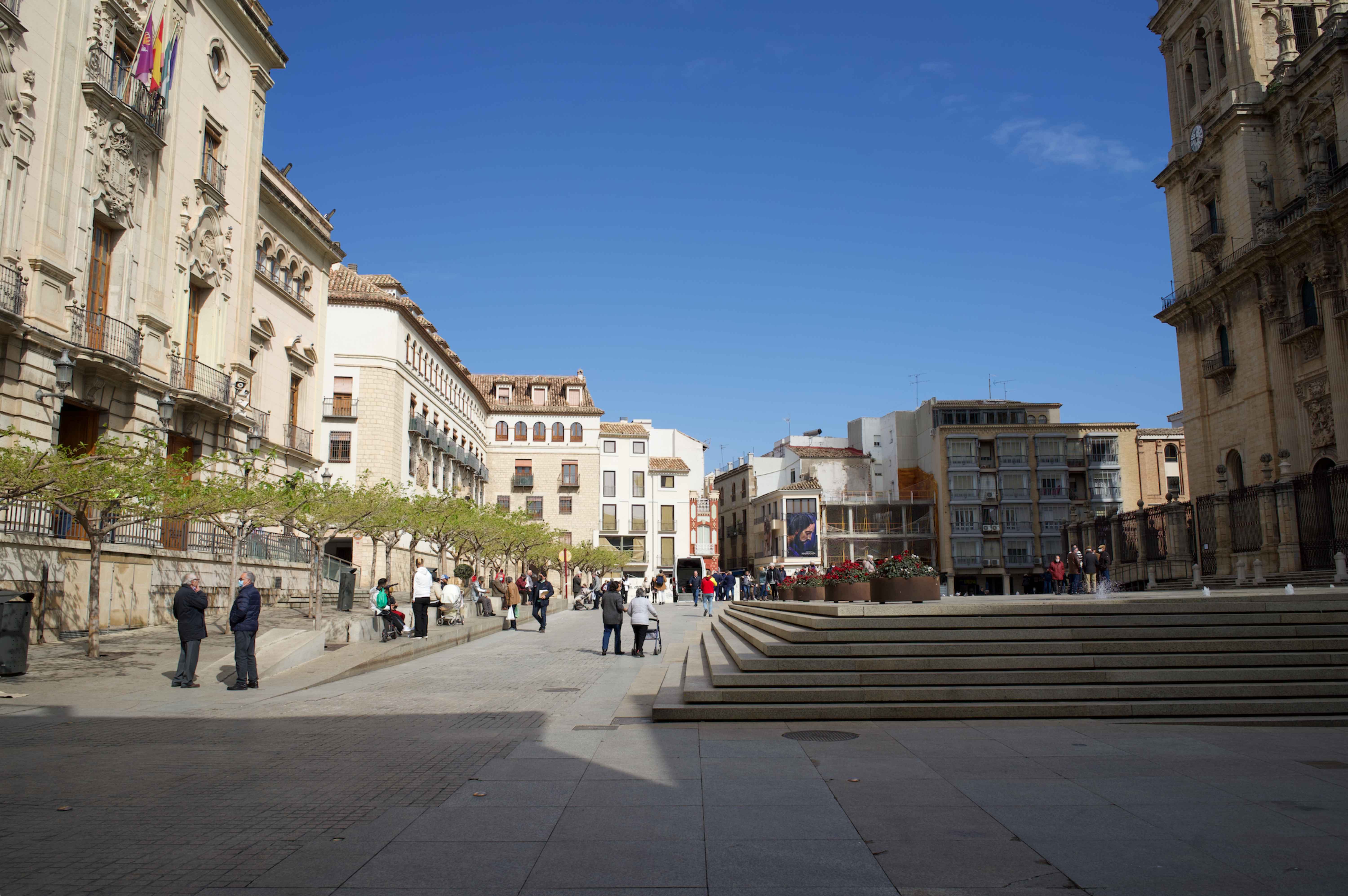 If you're planning a trip to Jaén, the best time to visit for good weather is anytime between mid-Spring to early Autumn in Spain.
But hear me out: Spring takes the crown in this competition. Not only is the weather amazing, but there are also tons of fun festivals and celebrations happening throughout the province during this time.
Holy Week is a great time to visit, as you'll experience the unique blend of Andalusian baroque and Castilian sobriety. Plus, you'll be able to avoid the crowds with high season.
July and August are the warmest months, with July being the driest. If you love warmth, then these months are perfect for you. During these months, the daytime temperatures are around 97.9°F (36.6°C), and the nighttime temperatures rarely drop below 74.3°F.
If you enjoy colder temperatures, January is the coldest month of the winter season. However, if you plan to visit between February, March, April, or December, you should reconsider, as these are also the months with the highest rain.
Lastly, I would say that the perfect mix of low prices and great temperatures is early October. You'll get the best of both worlds without breaking the bank!
How to Get to Jaén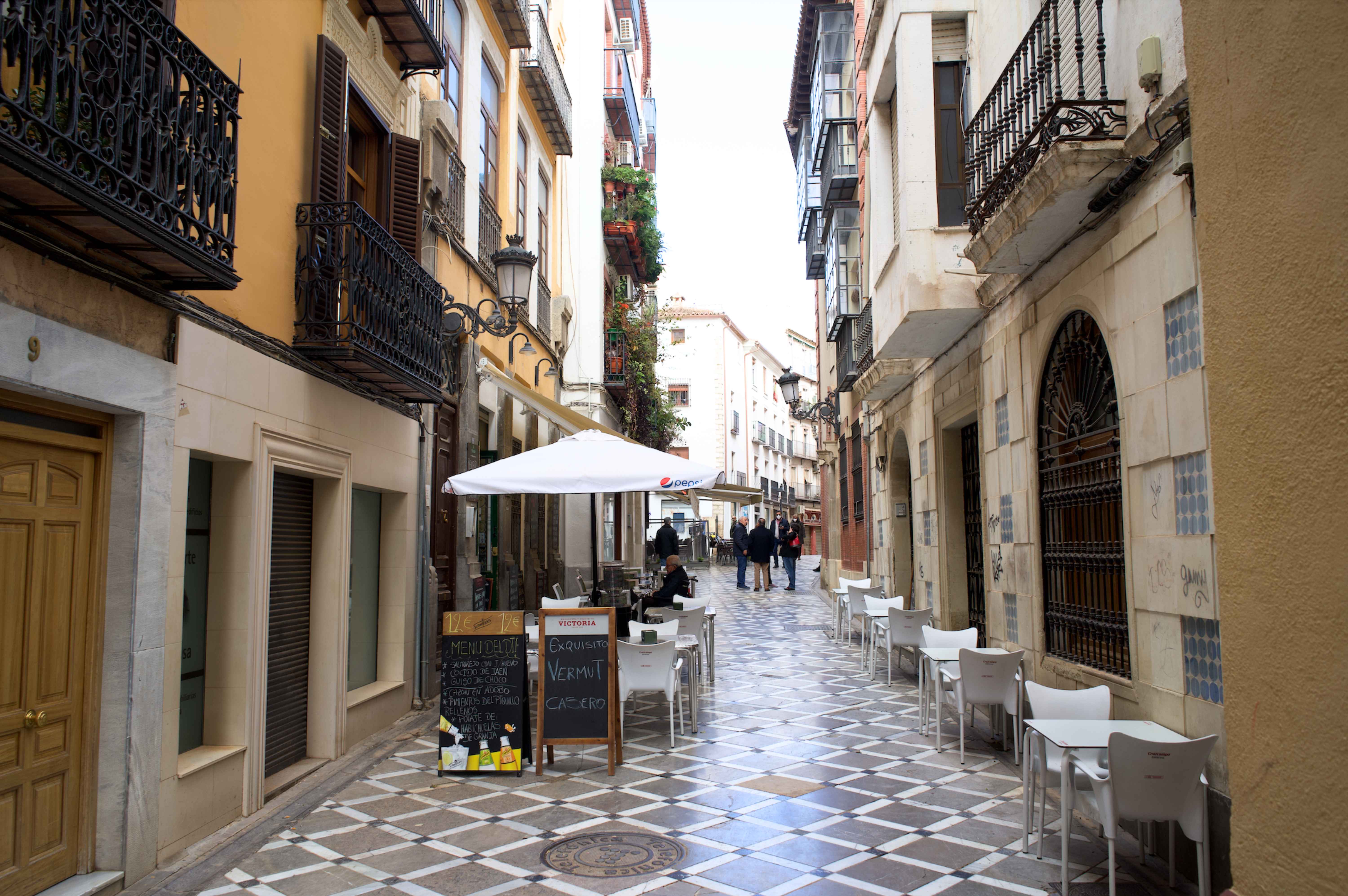 By bus
A very typical way to get to Jaén is by bus. There are plenty of options from cities like Ciudad Real, Madrid, Pamplona, Seville, Algeciras, Córdoba, Málaga, and Almería. The bus is the most convenient option since it's great value for the price. 
It costs around 30 euros for a one-way ticket and lasts about 4 hours and 15 minutes. (Which is barely a bit cheaper than the train and lasts almost the same time)
Once you arrive at Jaen's bus station, you can take another bus to your final destination.
By train
Jaén can also be reached by train thanks to the Media Distancia service, which has routes from Cádiz, Seville, or Córdoba to Jaén and Andujar. The journey is actually the best in terms of price and duration as it costs around 36 euros (one-way ticket) and it lasts about 4 hours.
However, if you're coming to Madrid, you can also take the high-speed train from Madrid to Córdoba, then switch to a Media Distancia train to Jaén, making the journey shorter.
By car
If driving is more your thing, you can take the A-4 (E-05) from Madrid, which passes through Despeñaperros, or the A-44 road from Granada. Both of these routes offer excellent connections and smooth journeys through the province.
If you're okay with the gas prices and the tolls, a car is always a great option to travel at your own pace.
By flight
If you decide to fly, the nearest airports are Granada-Jaén, Madrid, and Málaga. Although Jaén doesn't have its own airport, you can fly to one of these places and then grab a train or bus or drive your car. 
Where to Eat in Jaén
Panaceite, an iconic Taberna in Jaén
Try delicious cuisine at Mangas Verdes Restaurant
Enjoy a tasty and convenient lunch at Casa Pepe
Where to Stay in Jaén
Stay at El Parador de Jaén
Hotel Europa, perfect for families or business stays
Have a comfy stay at Hotel Palacio de Úbeda 5*GL
How much does it cost to visit Jaén?
Request information: hello@sensationalspain.com
How much money you need for your trip to Jaén depends on many things, such as how many people are traveling, the type of activities you want to do, accommodation, the duration of your stay, restaurants, and most importantly, the time of year.
To help you more accurately, please don't hesitate to reach out to us via email! Share the details of your desired trip to Spain, and we will provide you with a price estimate and offer local advice for all your travel needs. 
Choose your Spain Itinerary
1 Day in Spain? 10 Best Things to Do in 24 Hours!
2 Days in Spain: Trip Ideas & Itineraries to Enjoy Your 48h
3 Days in Spain: What's the Best Itinerary for Your Trip?
4 Days in Spain - Best Travel Itineraries for Short Trips
5 Days in Spain: Itineraries to See (almost) Everything!
6 Days in Spain: The 3 Best Itineraries for Your Trip!
7 Days in Spain: The 3 Best Itineraries for Your Trip!
---
A visit to Jaén will definitely leave you wanting to explore all corners of Spain. Trust me, this city has a unique charm that attracts every visitor that steps foot on its streets.
I hope you love your visit as much as I did!
If you have any questions or concerns, don't hesitate to reach out. Thank you for reading!