7 Different And Incredible Landscapes You Will Find in Spain
October 20, 2022
Updated:

February 6, 2023
Published: October 20, 2022
Spain has it all! The gastronomy, the fantastic people, and the great weather, and it also has a privileged geographical position.
Maybe until now, you had visualized Spain as a dry country with perhaps some lovely beaches and a couple of mountains. But let me tell you that Spain has some of the best landscapes in the world that I'm sure you had no idea about!
We are so lucky to enjoy incredible mountain landscapes, paradisiacal beaches, and even the occasional desert! What else can we ask for?
Each of its landscapes is very different from the others, and each has unique characteristics that make it super special.
Let me surprise you with these landscapes that seem to come from a postcard!
1. The Green North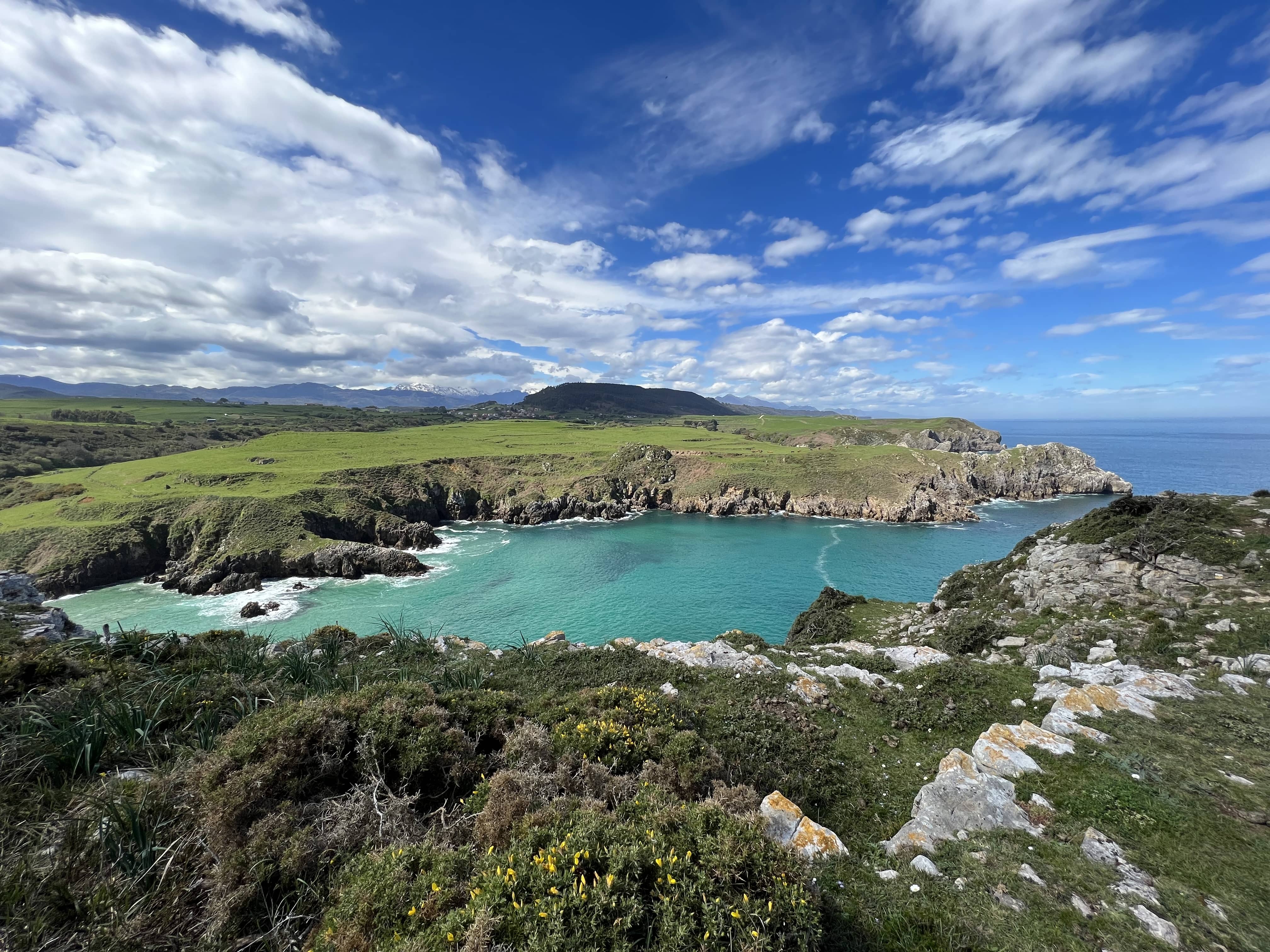 There's a place where the green of the mountains reaches a very intense color, and it's mixed with the blue tone of the Atlantic Ocean and the Cantabrian Sea… Could you tell me where it is?
I'm describing to you the north of Spain! More specifically, the Galicia, Asturias, Cantabria, and the Basque Country regions. The landscape of this whole area is of unique beauty! In addition to its vast and spectacular mountains with trees of all kinds, you can enjoy a swim in one of its impressive waterfalls or even get lost in one of its villages that look like something out of a fairy tale.
Not everyone has been lucky enough to get to know this area; trust me, it's 100% worth it. Some people even call it "Green Spain." If you are wondering why this type of landscape is so green, it's due to the frequency of rainfall concentrated in this area.
Here are some great places to visit and enjoy our "Green Spain":
2. The Spanish Desert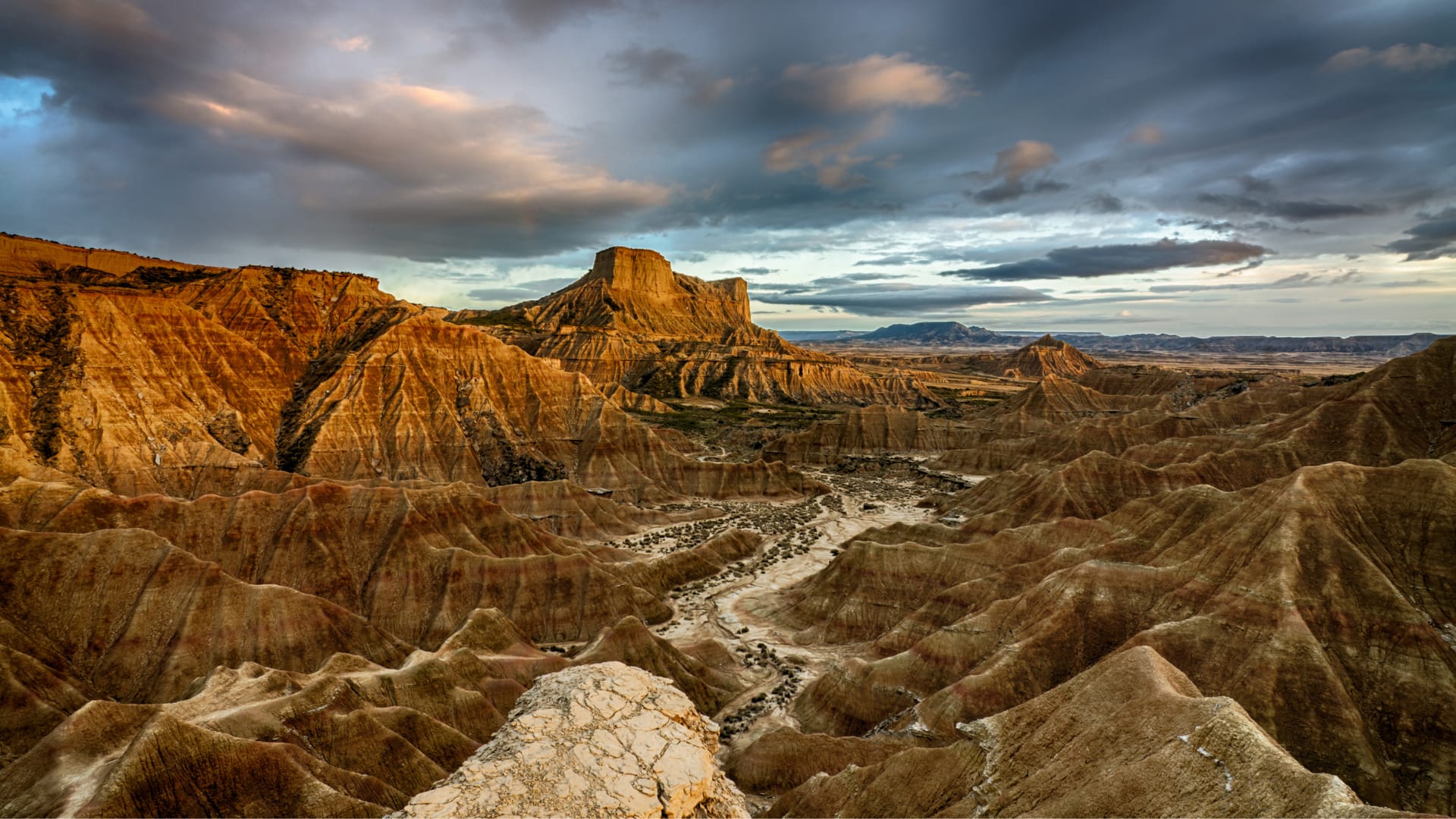 Did you know that Spain has some desert areas?
Do not imagine a desert like the Sahara because Spanish deserts are not of that extension and don't reach those extreme temperatures. But you can feel like you are in the middle of a Hollywood movie shooting. In fact, some of our deserts have served as shooting locations for some famous American movies!
This landscape stands out for its brown and reddish tones and different rock formations that make you want to photograph everything.
These desert landscapes are beautiful and unique areas that make the nature of our country even more different.
If you're thinking of visiting some of them, these two deserts are my favorites:
3. The Spanish Caribbean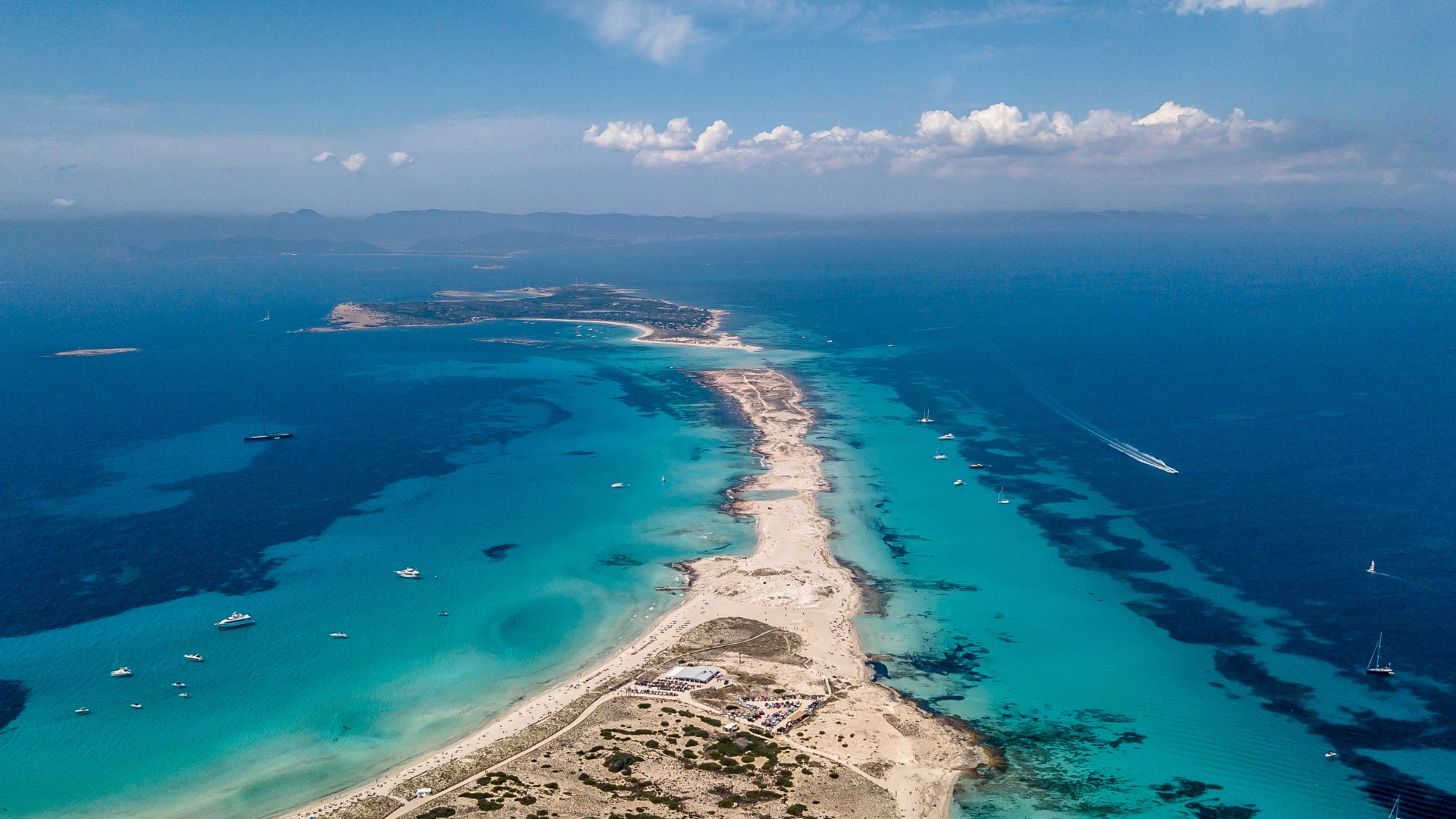 Spain also stands out for a coast landscape with paradisiacal beaches that make you feel like you are in the Caribbean. Beaches of fine white sand and crystal clear waters. Some of them even kilometers long, although you can also find smaller ones.
I would even say that some of them could be considered some of the best beaches in the world. Beaches that you have always dreamed of visiting look like out of an advertisement!
In fact, Spain's beaches are one of the most demanded destinations. Just look at the number of tourists that come every year, from all over the world, to enjoy our beaches every summer. If you come to Spain, you will find several beaches with these characteristics in different areas of Spain. They are perfect for disconnecting and enjoying a well-deserved vacation!
Here are some of our best beaches in case you don't know where to start from. Some of them with our sensational video!
Ses Illetes Beach, Formentera
Beach of Bolonia, Cádiz
4. The Snowy Mountains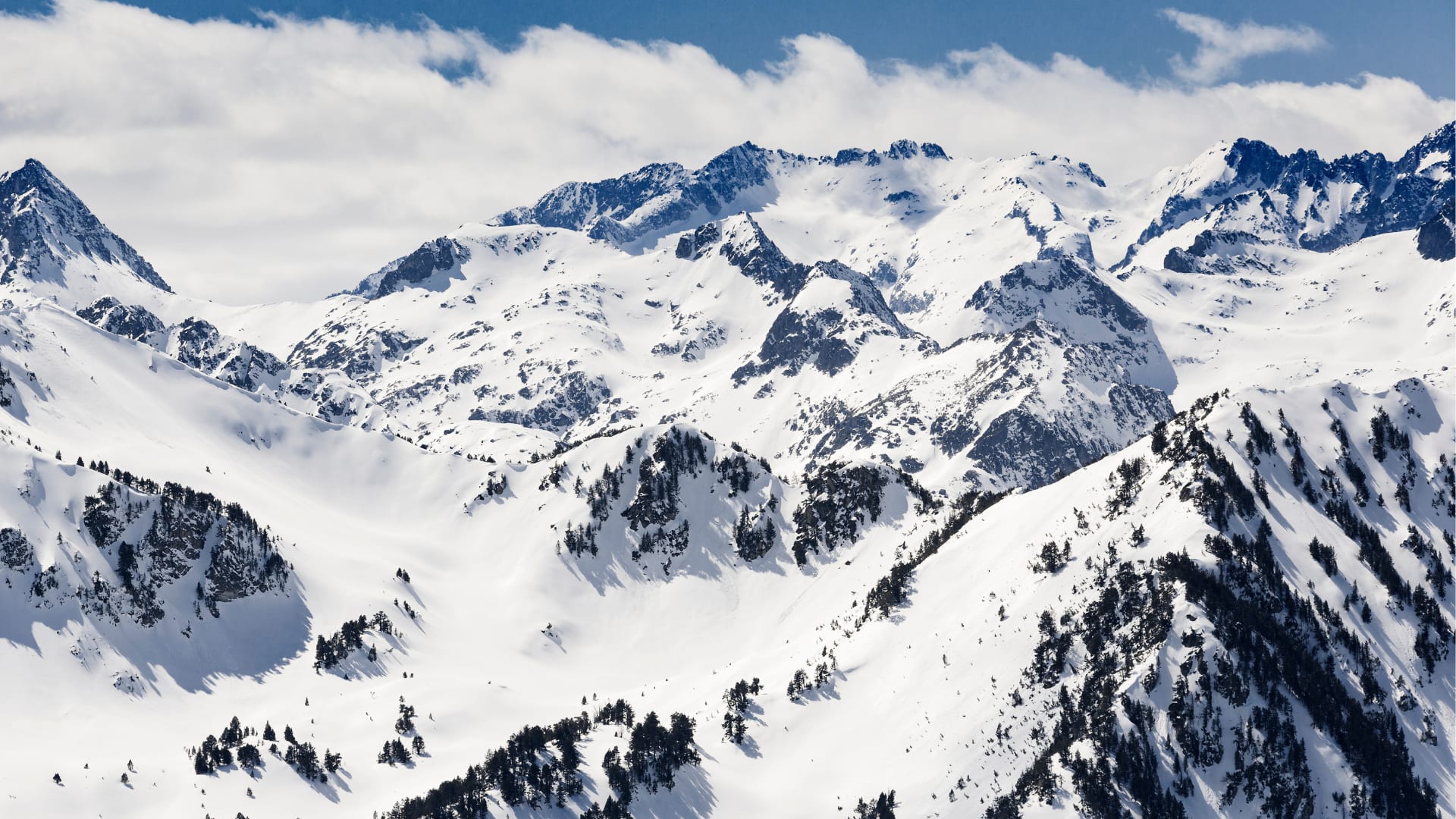 Spain has breathtaking snowy landscapes. All the villages are covered in white, and it's the perfect time to enjoy winter sports. If you are a ski or snowboard lover, Spain has several resorts where you can practice this sport. But you can also take a walk in the surroundings or go on one of the beautiful trails.
And if you want to know more about the snow in Spain and how to enjoy the coldest season, we recommend you read this post: Snow in Spain? Time to Have Some Fun in our Coolest Season.
The places where you can find this kind of landscape are spread all over Spain. Some of them are:
Valley of Aran, Catalonia
Sierra de Gredos, Castilla y León, Spain
Formigal, Huesca
5. Spanish Fire Land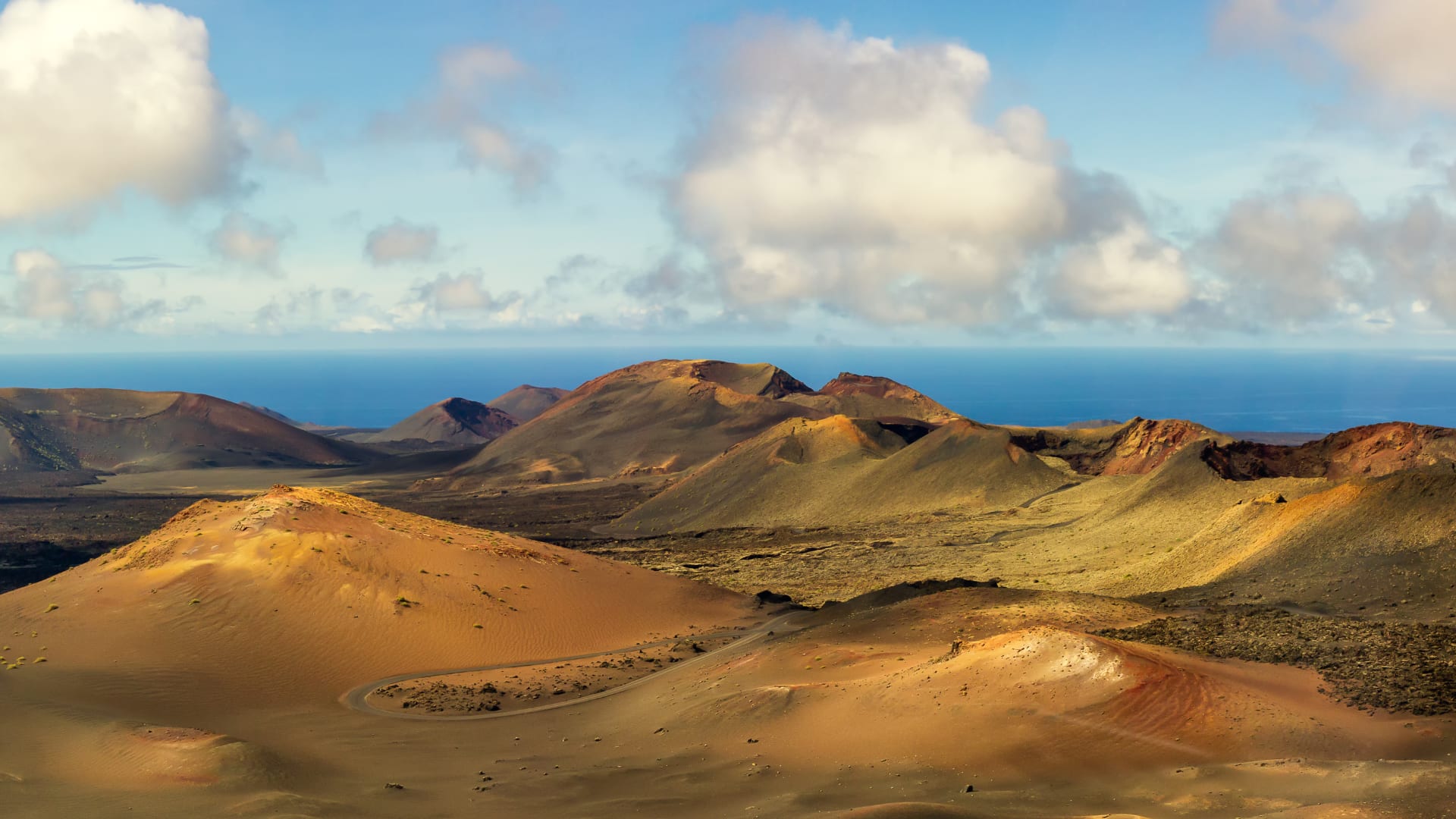 The Canary archipelago has the most extensive volcanic landscape in Spain. However, it is not the only volcanic area in our country.
But it's important to know that there's only one active territory with signs of recent activity: the Canary Islands.
This archipelago is a unique volcanic area with many differences concerning the Iberian Peninsula. Almost the entire area of the volcanic zones of the Canary Islands is devoid of vegetation. The materials expelled by the volcanoes, the ashes, and the lapilli occupy a significant part of the extension of the land. These characteristics give the landscape an extraordinary beauty.
Some of the areas with these characteristics are:
Within the Iberian Peninsula, we can find three more areas. One in the province of Girona, in Catalonia (in the area of Olot). Another volcanic area is located in the Campo de Calatrava, in Ciudad Real. And also between Cabo de Gata and the Mar Menor.
I don't know if you know it, but in 2021 the Cumbre Vieja volcano erupted on the island of La Palma. For this reason, The National Geographic Institute maintains a red alert in this area, as the volcano is still active.
Two of the volcanoes we can find in the Canary Islands are:
Tagoro volcano
Tajogaite volcano
6. The Spanish "Calas"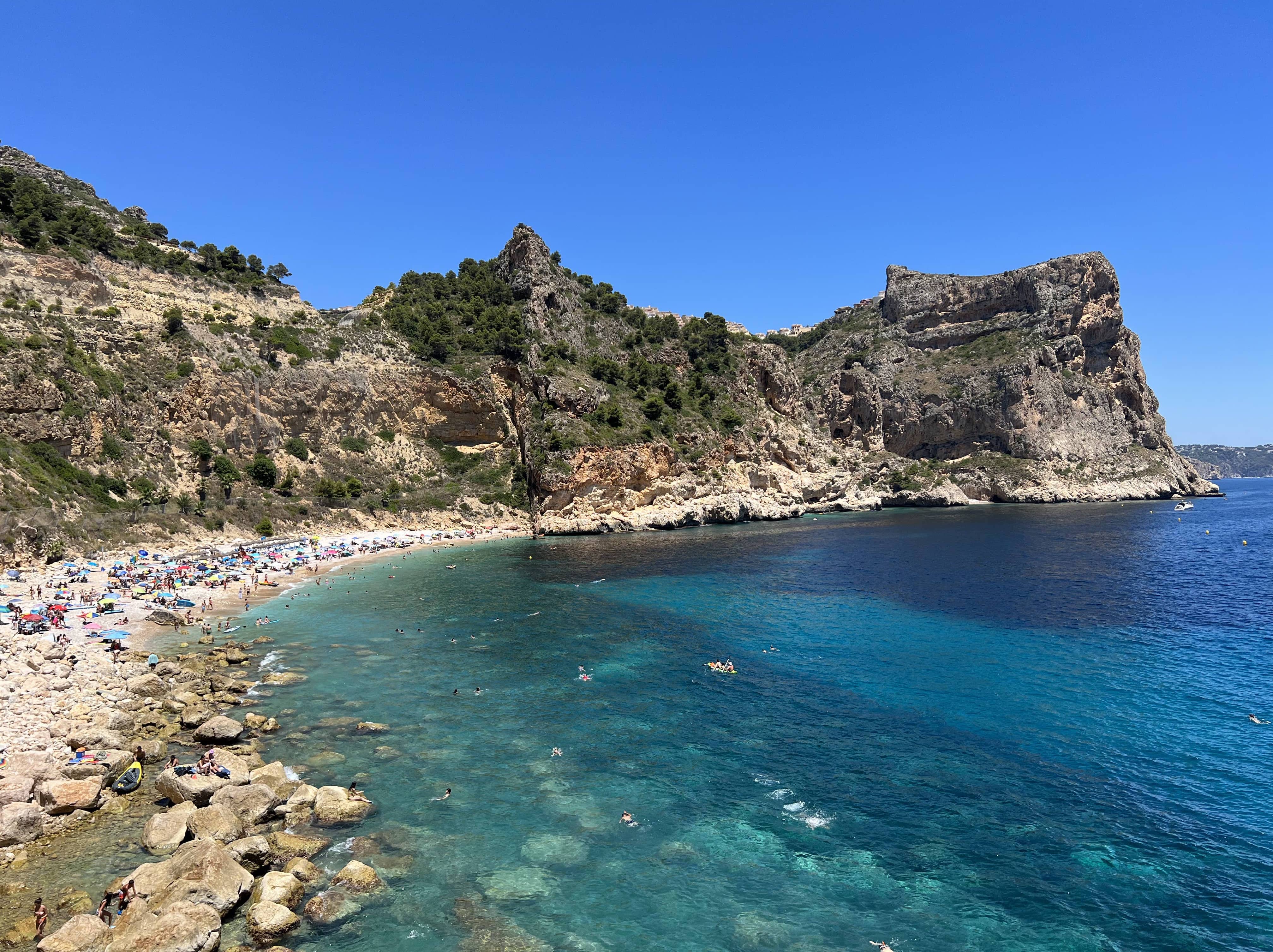 The Spanish Calas is a coastal landscape similar to The Spanish Caribbean but with a different touch. The coves are rounded (like a semicircle). They're small bays surrounded by cliffs or rocks. It's a landscape in which the sea water is mixed, but most are composed of rocks or small stones instead of fine sand. The dimensions are smaller than those of a typical beach, and its waters are usually much calmer. The coves have a unique charm since most are usually hidden, and some are even difficult to access. So many of them are very virgins, and you will not find almost no people. So you may even be able to enjoy a swim on your own!
Spain has some magical coves scattered throughout the territory. Here are some of my favorites:
7. La Dehesa Castellana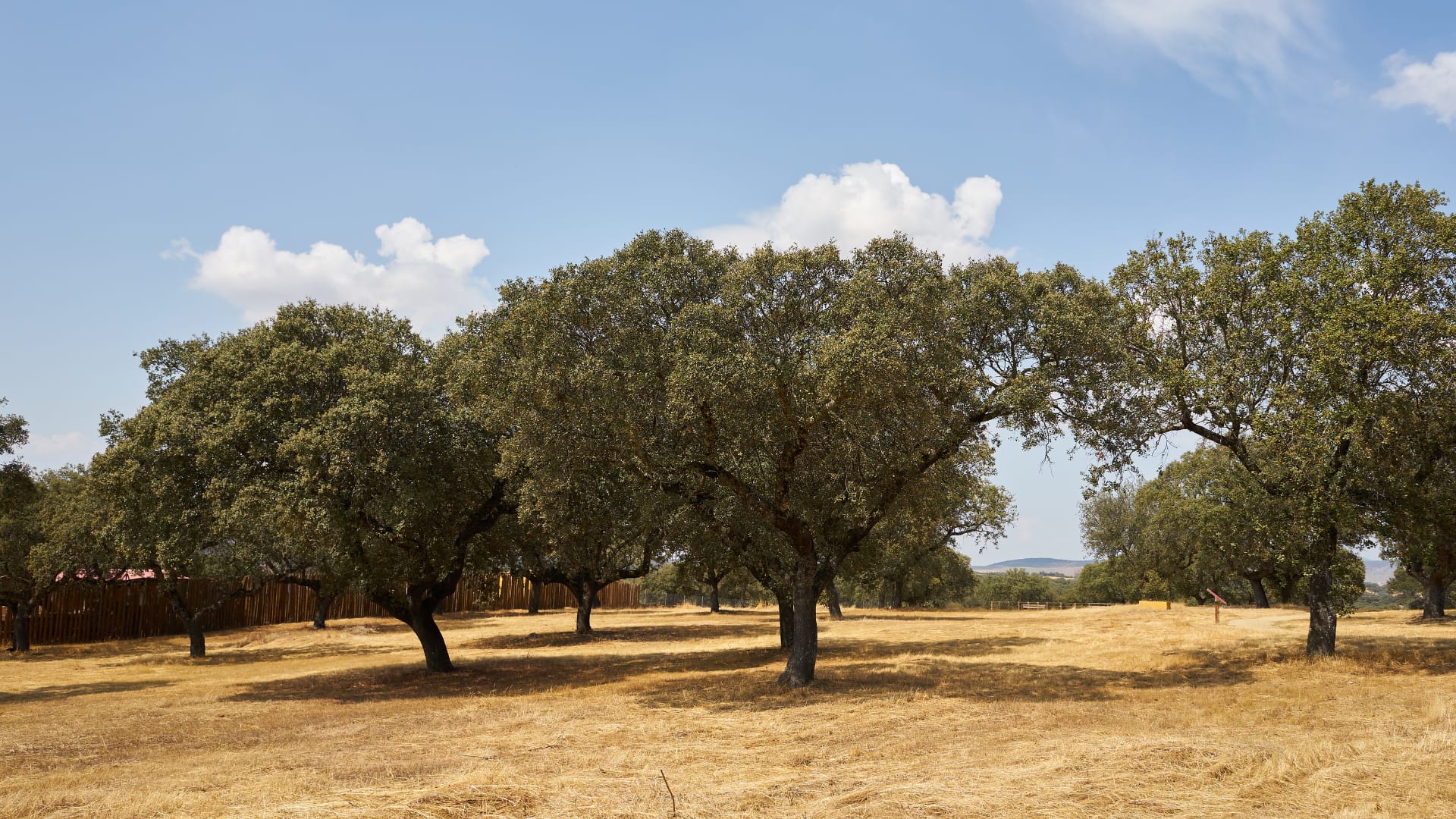 This type of landscape originates in the Mediterranean forests that have been changing to become grasslands with scattered trees for different reasons. The most common trees you can find are the holm oaks, but you can also see oaks and cork oaks.
If you want to know more about the different tree species you can find in Spain and its locations, you can have a look at these posts:
We can find these landscapes in the regions of Castilla y León, Extremadura, Castile-La Mancha and some areas of Andalusia.
This landscape has many resources that have been the basis for extensive livestock grazing for centuries. In fact, the holm oak forest is used as a food resource for animals.
La Dehesa Castellana has livestock species such as sheep, Iberian pigs, cattle, and goats. Its landscape has an ecosystem of large extensions of land where numerous activities of the agri-food sector are found. This is why it serves as a food source and employment for many of our population.
Did you know that Spain has all these spectacular landscapes? It's so curious that you can find all of them in the same country being so different! Nature will never cease to amaze us!
I hope that if you don't know any of these landscapes, you come soon to see them!