15 Best Tips for Expats Living in Seville: Insider's Guide
April 25, 2023
Updated:

April 26, 2023
Published: April 25, 2023
I can imagine the endless number of doubts and questions that come to mind when considering moving to Seville.
Although it is a very attractive city due to the friendly character of the Sevillanos, the festivals, the fantastic weather, the city's beauty, and many other reasons, what can you really expect when you're living in Seville?
Here is a complete guide to what it is really like to live "la vida Sevillana".
I'll give you tips regarding transportation, neighborhoods, security, activities, people, and challenges to help others determine if moving to Seville is the right decision for them.
👉🏻P.S: I will also share some videos to familiarize you with the most used words, expressions, and traditions!
In short, if you're wondering how to navigate the challenges of living abroad, you're not alone, and I'm here to help you!
---
1. What are the best neighborhoods to live in Seville?
Choosing a neighborhood in Seville depends on your preferences, budget, lifestyle, age, and what you are looking for. 
For example, if you are young or a student, you may want to live in San Bernardo; it is an ideal area for young people looking to have fun and enjoy all Seville has to offer: leisure areas, restaurants, and stores. Also, it is close to the city's main center. 
On the other hand, if you're interested in a bohemian neighborhood in the heart of the capital's historic center, La Alameda is the place for you. It is also known for being the nightlife district of Seville par excellence. All young Sevillians know that there you can always enjoy the nightlife of Seville.
I also recommend the Santa Cruz neighborhood, a trendy and well-known area with a great offer of tapa bars for young adults. You can enjoy stately courtyards, gardens, parks, and beautiful buildings. Plus, it is super well connected with transport services.
In addition, Sevilla Este is ideal for families with children. It is one of the most desirable neighborhoods for its tranquility and good quality of life. Perfect for people looking for comfort surrounded by many green areas and parks.
2. What is the cost of living like in Seville?
The average cost of living in Sevilla can vary depending on the lifestyle you want to have. If you want to know whether you have enough budget to live here, look at the tables below so you can have a reference:
🥘Food
| Food | Price (in Euros) | Price (in US Dollar) |
| --- | --- | --- |
| Menu of the day (+ drink) expensive zone | $14 | $15 |
| Fast food restaurant (full menu) | €9 | $10 |
| 500 gr (1 lb.) of chicken breast | €3,26 | ($3,61) |
| 1 liter (1 qt.) of whole milk | €0,95 | ($1,05) |
| 12 eggs, large | €2,77 | ($3,06) |
| 1 kg (2 lb.) tomatoes | €1,74 | ($1,93) |
| 500 gr (16 oz.) of national cheese | €7 | $7 |
| 1 kg (2 lb.) apples | €1,85 | ($2,05) |
| 1 kg (2 lb.) of potatoes | €1,05 | ($1,16) |
| 0.5 l (16 oz) of domestic beer @ supermarket | €0,98 | ($1,08) |
| 1 bottle of good quality red wine | €8 | $8 |
| 2 liters of coca-cola | €1,72 | ($1,91) |
| Bread for two people, 1 day | €0,99 | ($1,09) |
---
🏘️Accommodation
| Accommodation | Price (in Euros) | Price (in US Dollar) |
| --- | --- | --- |
| Furnished apartment of 85 sqm (900 sqft) for rent in an expensive area of the city | €1.04 | $1.14 |
| Renting a furnished apartment of 85 m2 (900 sqft) in a normal area of the city | €703 | $777 |
| Electricity, water and electricity expenses for 2 persons in a 85 sqm (85 sqft) apartment | €104 | $115 |
| Studio Rent 45 m2 (480 sqft) furnished in an expensive area of the city | €713 | $788 |
| Rental of a 45 m2 (480 sqft) furnished studio in a normal area of the city | €503 | $556 |
| Electricity, water and electricity expenses for 1 person in a studio of 45 sqm (45 sqft) | €76 | $84 |
| Internet 8 mbps (1 month) | €20 | $22 |
| Hourly rate for domestic cleaning service | €11 | $12 |
---
🚊Transport
| Transport | Price (in Euros) | Price (in US Dollar) |
| --- | --- | --- |
| Volkswagen golf 1.4 tsi 150 hp (or similar), new, without extras | €29 | $32 |
| 1 liter (1/4 gallon) of gasoline | €1,82 | ($2,01) |
| Monthly public transport pass | €29 | $32 |
| Cab ride of 8 km (5 miles) on a daily day at the basic fare | €11 | $12 |
---
🍺 Activities
| Activities | Price (in Euros) | Price (in US Dollar) |
| --- | --- | --- |
| Regular dinner for two in a neighborhood restaurant | €23 | $25 |
| 2 movie tickets, regular session | €14 | $16 |
| 2 tickets for the theater (best seats available) | €55 | $61 |
| Dinner for two at an Italian restaurant in the expensive area, including appetizers, main course, wine and dessert. | €35 | $39 |
| 1 cocktail, glass or drink in a club or disco in the expensive area | €9 | $10 |
| Cappuccino in the expensive area of the city | €2,33 | ($2,57) |
| 1 half-liter beer in a neighborhood bar | €3,01 | ($3,32) |
| Ipad wi-fi 128gb | €431 | $477 |
| 1 min. of calls with prepaid rate (no discounts or monthly plans) | €0,10 | ($0,11) |
| Monthly gym membership in an expensive area of town | €43 | $47 |
| 1 pack of Marlboro cigarettes | €5,05 | ($5,58) |
---
💡Source: Expatistan
3. What are some of the best local spots for food and drinks?
Foodies and gastronomy enthusiasts, this is for you. 
Within seconds of strolling through the streets, you will notice that people prefer to eat out (other than fast food). 
And that perfectly reflects the city's fundamental values, such as the importance of socializing while enjoying a caña.
So, if you're wondering what it's like to live in Seville, it is ESSENTIAL to talk about the typical Sevillian dishes you should know. 
Common dishes in a typical taverna could be pescaíto frito, a montadito de pringá or a serranito, gazpacho, delicious torrijas caseras and as in all of Spain, the tortilla de patata. 
Trust me, the best way to discover food in Seville is to go out and sit in a bar full of locals.
I suggest you visit Eslava, a hidden gem that often witnesses long queues. It has fantastic tapas that taste out of this world with great prices and top service.
Seville has thousands of places to grab tapas and drinks like this one and restaurants to enjoy fine dining on special occasions, so it could take ages to mention them in this article.
4. How is the transportation system in the city?
Seville is the perfect size for walking. In fact, that's how you will really enjoy it.
And as far as public transportation is concerned, it allows you to get to all parts of the city. However, it has its downsides, like everything in life, and has a lot of room for improvement and being better connected, to be fair.
Especially those related to the metro, as the city needs more lines because the needs are growing as it evolves and develops.
On the positive side, the metro is very clean, well-maintained since it is almost new, and very easy to use since there are just a few lines.
The bus network is managed by TUSSAM, and you can download their app to see the lines they have. Also, you can have a red bus card different from the metro card and get and recharge it at the tobacconists around the city and online.
There is also the tram via, which connects important neighborhoods, and the cercanias suburban network of Seville, which connects the capital to nearby towns.
5. What are the most popular events and festivals throughout the year?
Does La Feria de Sevilla or the April Fair sound familiar to you? It is a very special and awaited celebration for every Sevillano and one of the country's biggest and most important dates.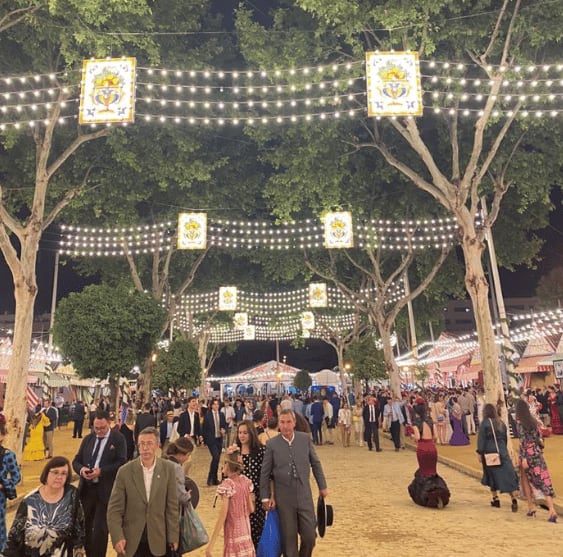 Seville's April Fair is officially celebrated two weeks after Holy Week or Easter in Spain. This week is full of fun, joy, dancing, singing, and festivity.
For a week, the only purpose is to have a good time with friends, family, and loved ones. Also, you'll see locals dress up in typical flamenco outfits and attend the fairgrounds day after day.
On another note, Semana Santa (Holy Week) is another significant festivity in Seville, followed with great enthusiasm and devotion.
Here the processions predominate during the whole week, day and night, and "Los pasos" are authentic works of art.
Sevillians live Holy Week with the most passion. And it differs from the rest of Spain, which also gives great importance to this date.
If you want to know why this date is such a big deal, here's what Spanish people say: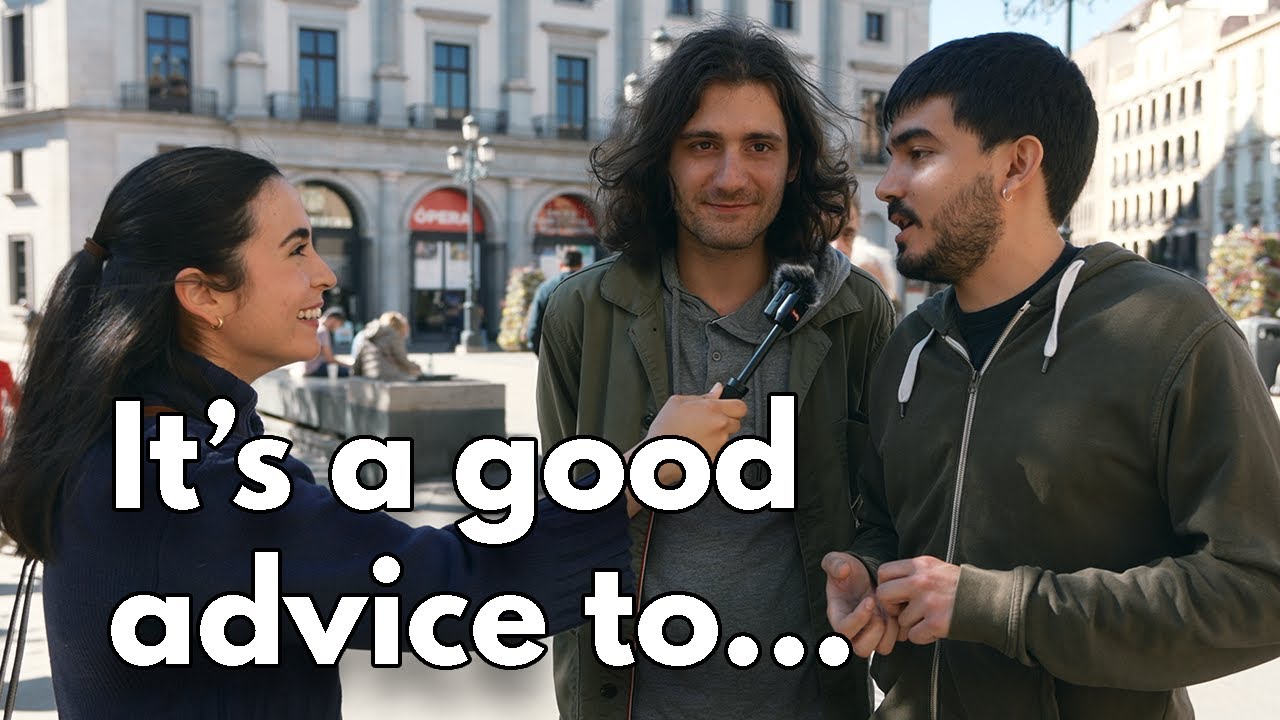 6. How is the job market in the city?
The good news is that Seville is the largest city in Andalusia and the only inland port in Spain, making it an important trading center.
The primary industries in the city are tourism, construction, and services, such as aircraft parts, porcelain, tobacco, chemicals, and farm machinery.
It is an excellent place to come to work, thanks to the work/life balance the city provides.
There is a minimum of 20 days of vacation with 14 national holidays. Workers also have more days off for maternity and paternity leave.
But how easy it would be to go to Sevilla to work depends on your industry and your specific situation.
Many job opportunities are in the tourism sector since bars and restaurants are always interested in waiters, cooks, and kitchen helpers.
Also, if you are a Spanish speaker, you definitely have an advantage over other foreigners when finding work in Seville (and in Spain in general). But hey, if you don't, take that as an opportunity to move and learn Spanish since it's a very welcoming city for foreigners.
You can lend your services to other expats, such as carpenters, farmers, or related jobs. Also, you can work independently and register as a self-employed person with Social Security. Or, you could ask for relocation if you work in a multinational, which is much easier.
7. What is the weather like throughout the year?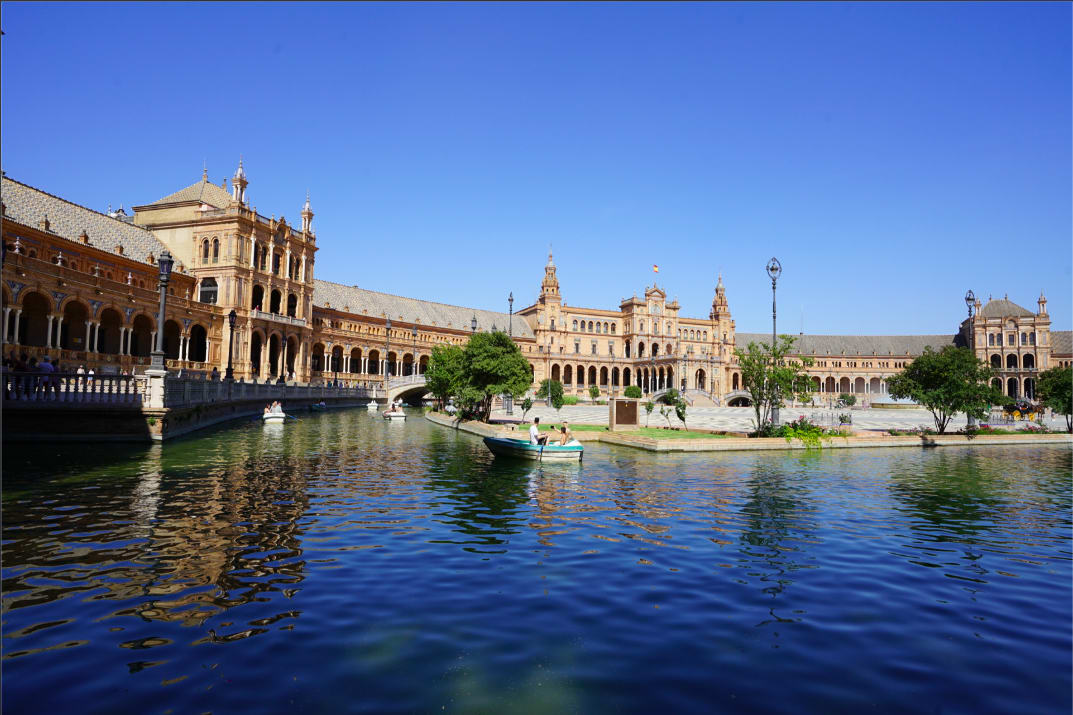 Seville is a city that enjoys a fantastic climate almost every year. It is not very cold in winter, and the temperature is ideal in Autumn and Spring.
The thing is, Summer can be your biggest nightmare or the best paradise. It depends on your preferences. If you love saunas, this is your ideal place because Seville becomes like an oven while it cooks a chicken.
The hottest month is July, with an average maximum temperature of 95°F and a minimum of 68°F.
The good thing is that thanks to the city's geographical location, you only have to travel for less than an hour to reach the nearest beach.
👉🏻Read more: Seville Towns: 11 Seville's Charming Towns to Explore on your trip!
On another note, the coldest month of the year in Seville is January, with an average minimum temperature of 42.8°F and a maximum of 60.8°F.
In general, the Mediterranean climate of Seville offers its visitors plenty of clear blue skies, intense summer sunshine, and pleasant winter weather. Seville is definitely not a moody city.
Plus, it has an average of 2,898 hours of sunshine a year! And I'm sure it definitely affects your vibe, as you will feel more energized, vibrant, and joyful thanks to your daily dose of vitamin D!
👉🏻 Learn everything about the weather in Seville: Seville Weather: 7 Must-know Tips for Planning Your Trip
8. What are the best outdoor activities to do in the city?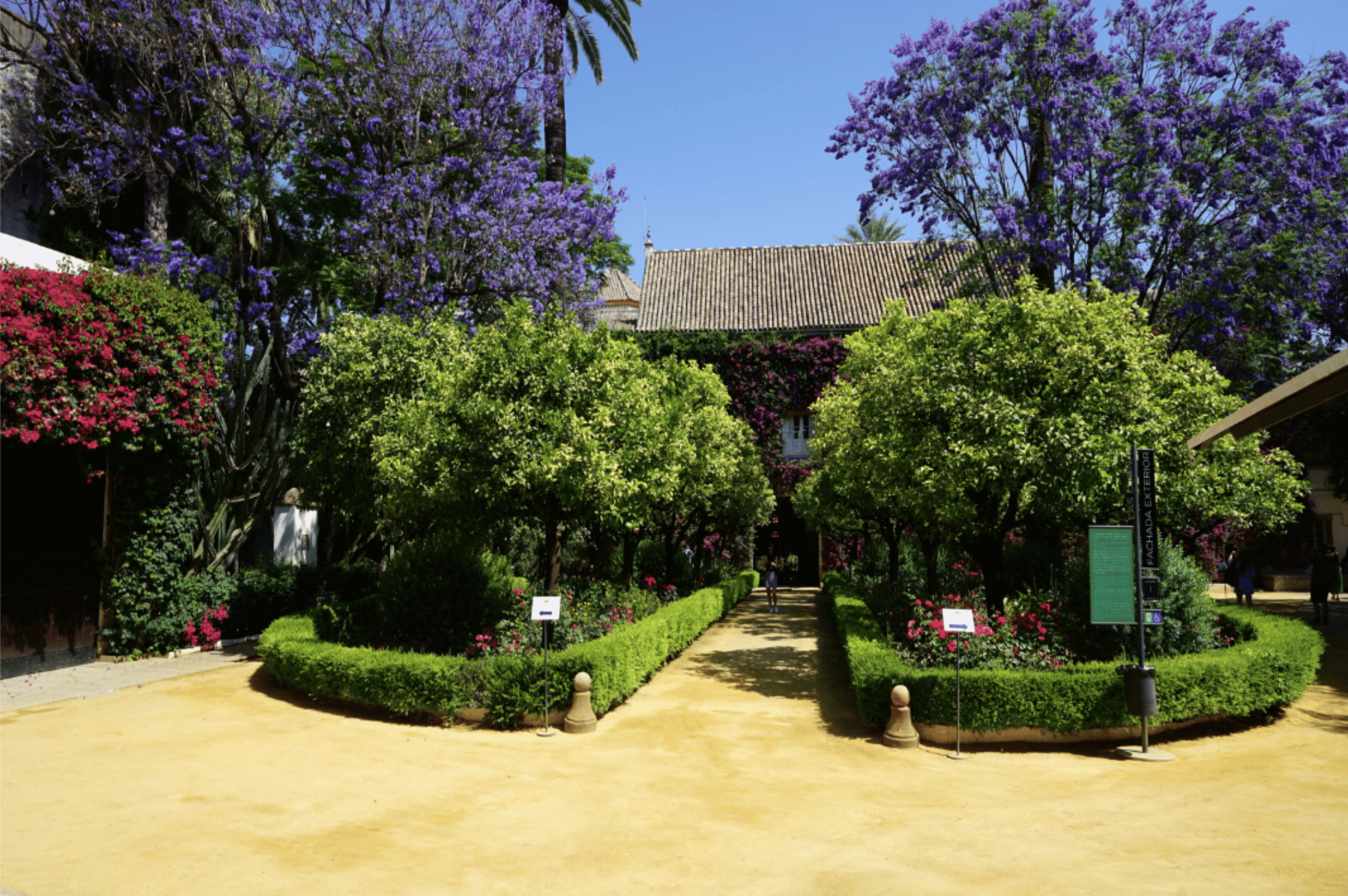 Seville has the privilege of having different mountain ecosystems, green areas, and parks where you can do a lot of free activities.
One of the greatest advantages of living here is that you will not get bored and can be in contact with nature whenever you want.
So, the feeling of feeling like a caged dog is not something you are going to experience if you move to Seville.
Anyway, the best outdoor plan is to picnic at Maria Luisa Park in the city's heart.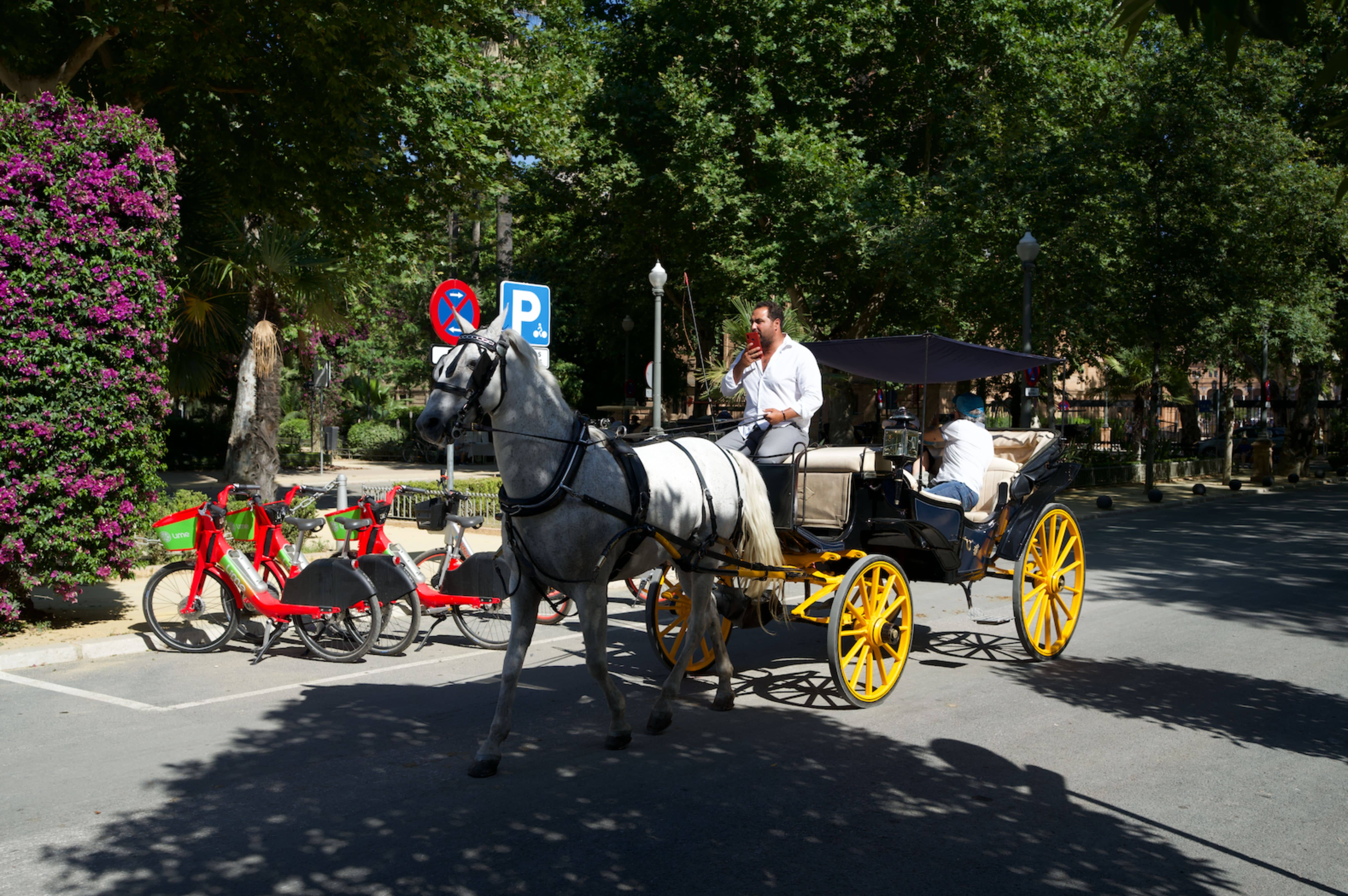 It is not just a regular park. Actually, it is the most beautiful park in Seville, and it is one of the most beautiful parks that can be found in Spain. (Without exaggerating!)
Also, you have the beautiful Plaza de España, one of the country's most important squares. Beautiful to visit at any time of the year!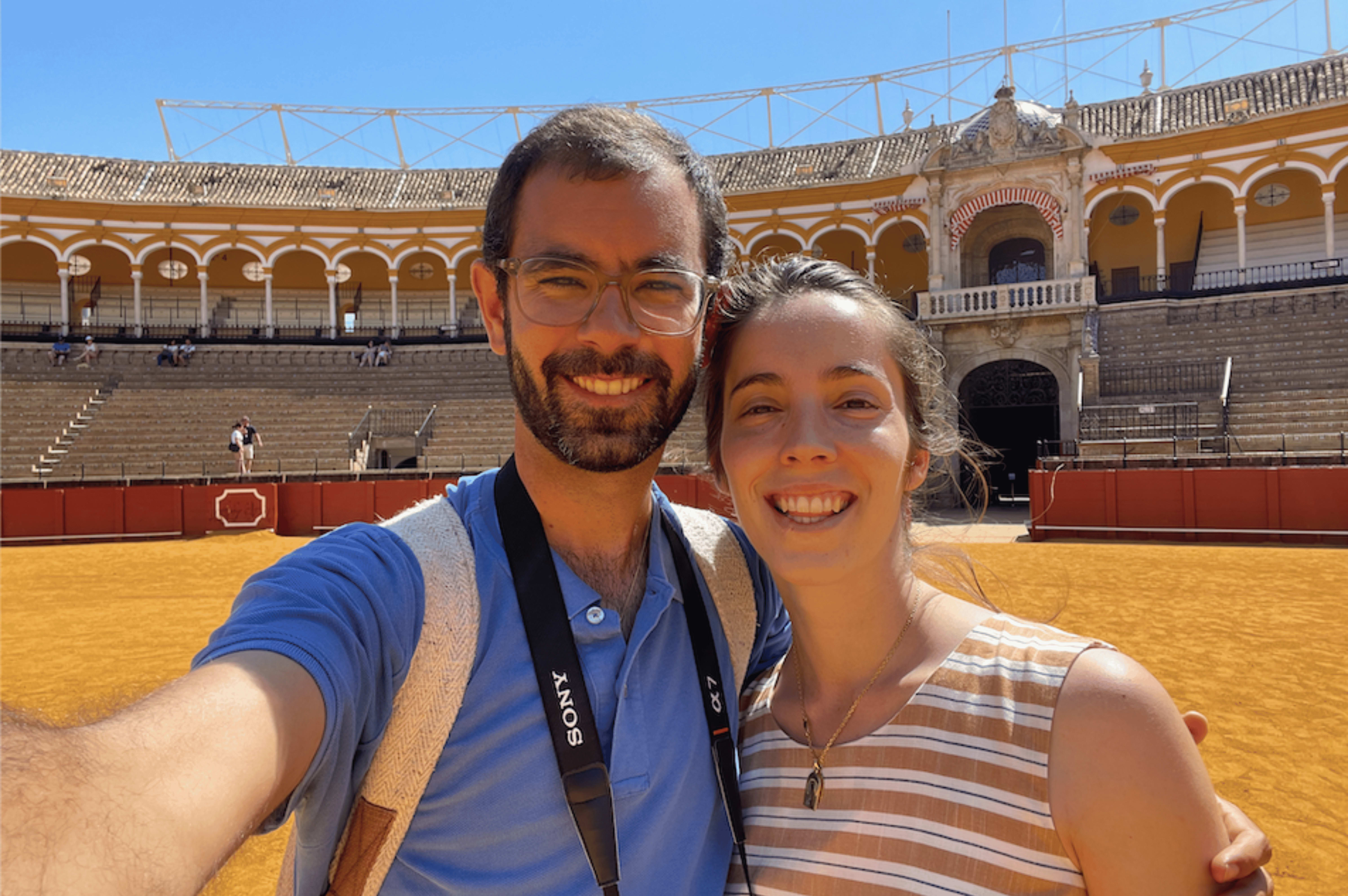 Here are the best activities you can do according to the season so you never run out of plans:
⛱️ Summer: Summer in Seville: 13 Top Activities to Beat the Heat
❄️ Winter: Seville's Warm Winter: 11 Top Things in our Best Season!
🍁 Autumn: Seville in Autumn: 13 Best Activities to "Fall" in Love!
🌺 Spring: Visit Seville in Spring: 15 Best Activities, Places & Food
9. Is Seville a great place to study?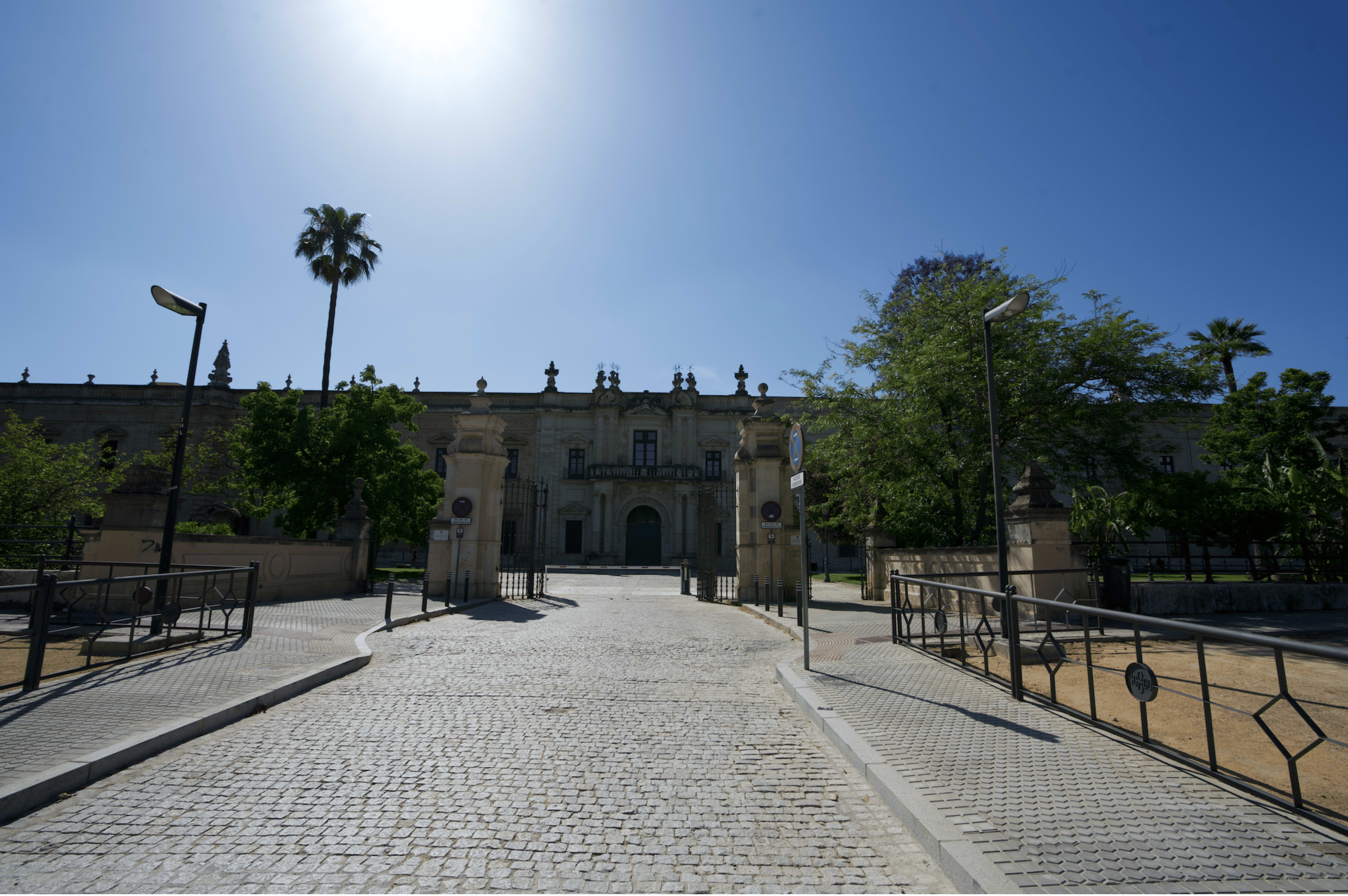 Seville is one of the most coveted destinations in Spain for Erasmus students, who increasingly come to the city millions of internationals to enjoy this warm destination.
The University of Seville is located globally in position 171 of the European universities according to the CWUR rank. It is one of the top-ranked universities in Spain with an international rate of 12%
More than a great education, Seville is an excellent place to go abroad or an Erasmus. Since the city stands out for its atmosphere, you will find many bars where you can have tapas and drink, have fun at nightclubs and enjoy many cultural activities. 
10. Is Seville a safe city? 
Seville is one of the safest cities in Spain, without a doubt, so there is no reason to worry in that sense.
Crime rates in Seville are extremely low (29.18), which is considered low.
The most that can happen to you is that your bag or phone gets stolen without realizing it. But this is not usually a problem, or at least not as much as in other larger cities. With the basic precautions, everything should be fine.
In addition, the streets are well-lit, and the taxis and public transport are clean and work well. You won't feel unsafe walking down the street alone but don't completely neglect yourself either. Are you following me?
11. What are some of the city's top attractions and tourist destinations?
Seville is famous for the tremendous historical and cultural heritage it possesses. Large palaces, buildings, stately homes, gardens, and museums make up part of Seville's enormous offer to discover.
It is also a place where you can appreciate the coexistence of different cultures throughout history, such as the Moorish, Christians, and Jews, and the world's largest Gothic temple. 
But, okay, okay, I'll leave you some sneak pics, but trust me, you'll want to see them for yourself!
12. What are the biggest challenges to living in this city?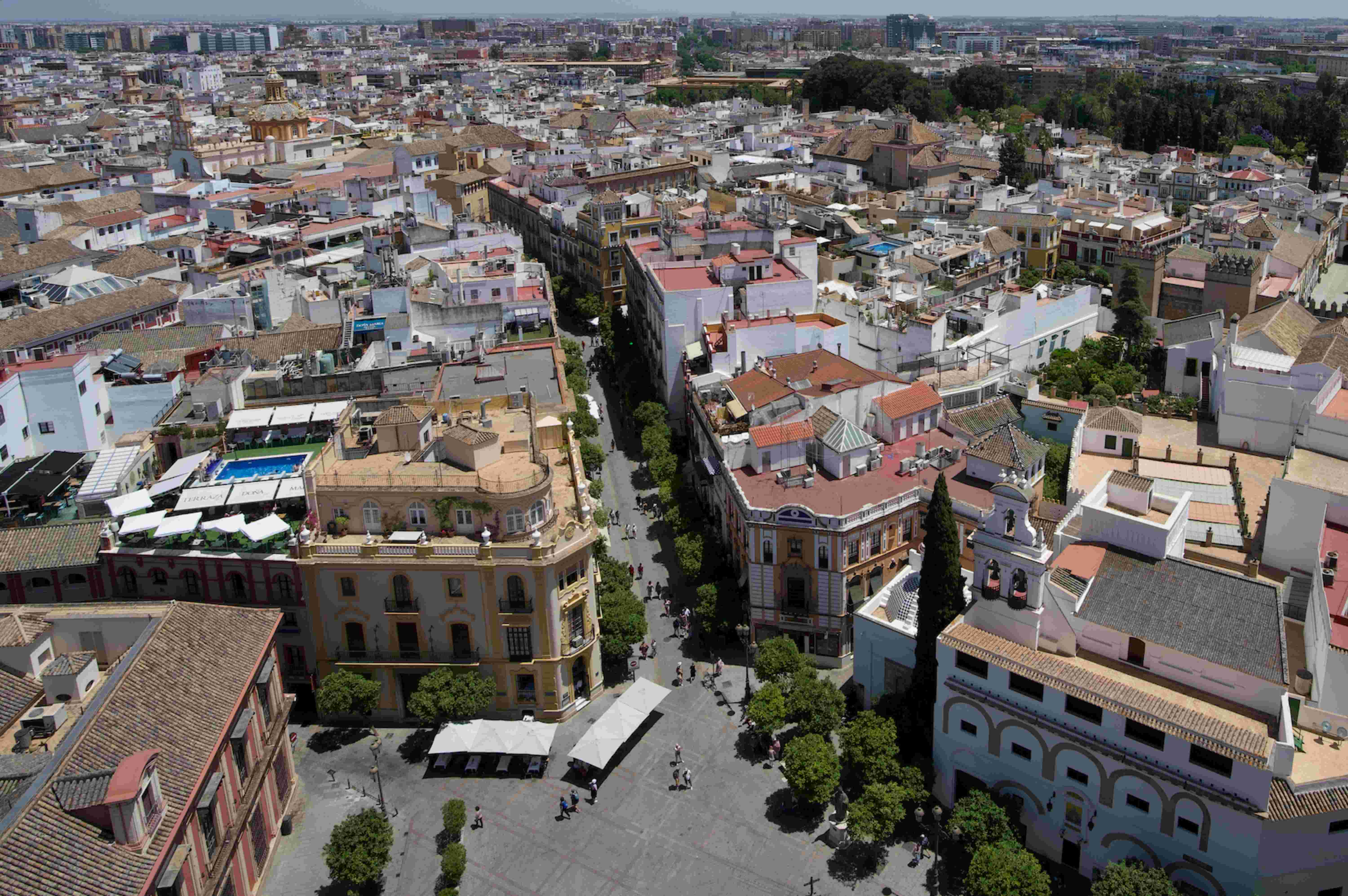 This vibrant lifestyle I have described throughout the article has several challenges to improve.
There are high unemployment rates for local youth, 25%.
On another note, public transport can be significantly improved, to be fair. Also, parking in the center is super complicated if you have a car.
Another misfortune is the great social inequality, so you can see people begging on the streets frequently.
Lastly, Seville is a noisy city. At specific points, the noise level is higher than desired. Loudy and busy streets, high volume music at night disturbing neighbors. Plus, festivities and leisure activities leading to noise give reasons to complain.
According to studies, the places with the most noise are at the height of the San Bernardo station, one of the busiest and noisiest places; on Avenida Menéndez; in the Nervión area; and in Avenida de la Buhaira.
Moreover, there is nothing that a Sevillian likes more than enjoying life on the street, especially if the weather is good. This very local custom is one of the causes that make Seville one of the noisiest cities.
13. Are there any specific local customs, traditions, or etiquette newcomers should know?
In general, the city is full of very open people. However, traditions and customs indeed predominate in this Spanish city.
To live like a Sevillian, you must follow the following customs.
Dine on tapas dishes: Not only are tapas a great dish, but the "tapa experience" is about sitting in a taverna or local bar to talk with the locals, grab a beer and eat typical Sevillian food. 
Adjust to the late mealtimes: Lunchtime is generally between 2:00 and 4:30 pm. While dinner typically takes place from 9:00 pm onwards.
Religion: If you come to Seville, you should know that it is a culture closely linked to religion and that most festivals and traditions have these origins. So that you are not surprised if you see processions, virgins, and related songs.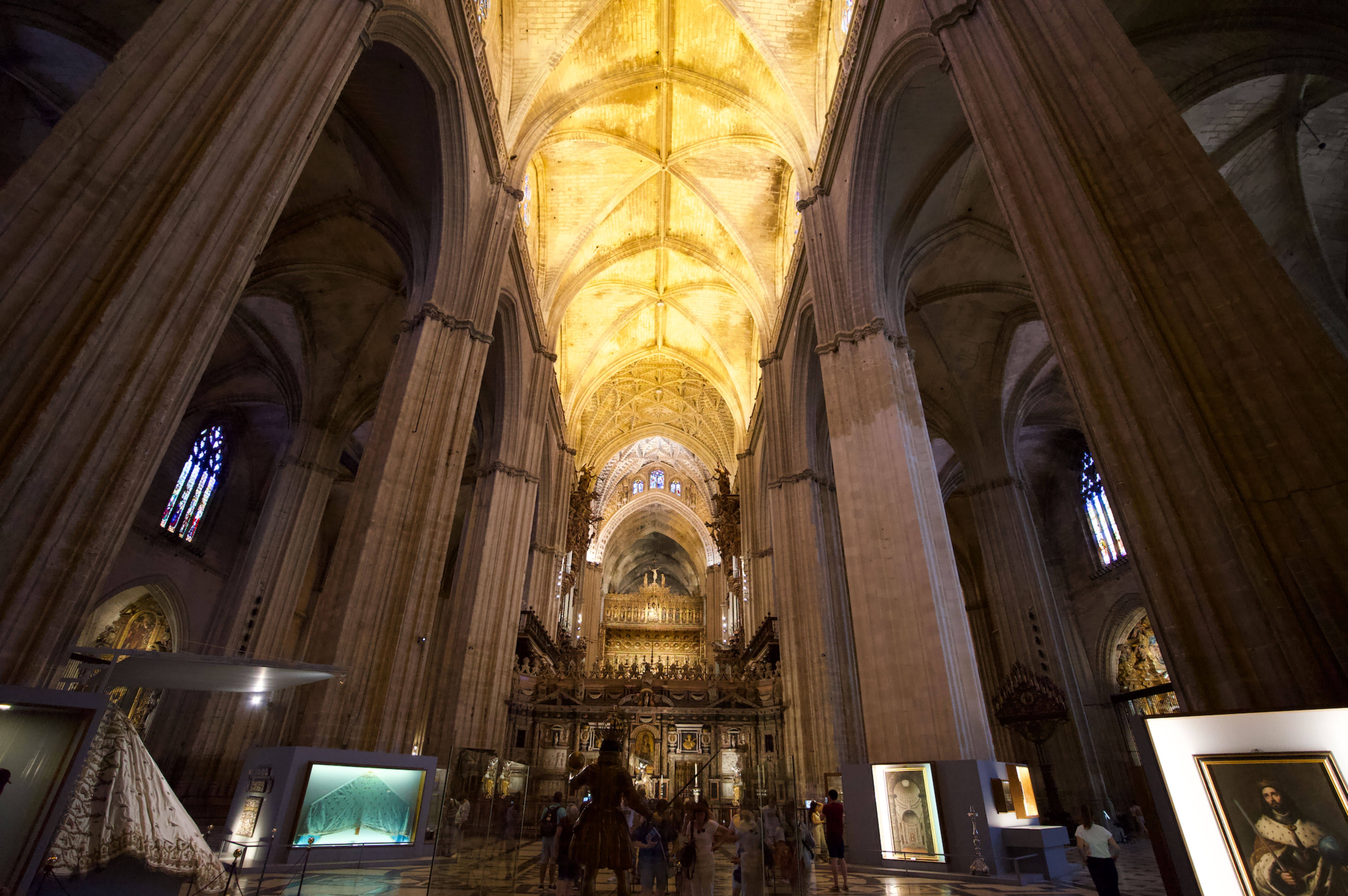 Flamenco: Seville is a city that lives and breathes this traditional flamenco. And this beautiful tradition is something that you will have to respect and "deal" with while living in the city.
Feria de Abril: you should learn about this special celebration before arriving. 
The Velá de Santa Ana: takes place in July and honors the Triana neighborhood's patron saint.
14. Do I need to learn Spanish before moving to Seville?
After having long conversations and sobremesas with many expats, friends, and foreigners, we all agree that having a good Spanish foundation before moving to Seville is very useful. 
At least to have a basic vocabulary to communicate with others, run daily errands, and settle in a new city. Also, patience while adapting to the new language is much appreciated. 
Here you can listen to the definition of the most used Spanish words and expressions to start learning Spanish!
15. How is the overall quality of life in Seville?
Seville is a city that with excellent quality of life. Sevillians are very friendly and sociable people with whom you can really build a community. Also, the leisure offer, the city's nightlife, the most fantastic gastronomy, and the climate make this place an ideal location.
Well, you've had questions — and I hope we've got the answers you were looking for.
---
Thank you so much for reading this article. Let us know in the comments about your thoughts on moving to Seville. And, if you want to share your experiences or learnings, we would be more than happy to read them! :)