How to Get Around Mallorca: 9 Tips I wish Someone Told Me
February 20, 2023
Should I rent a car, use public transportation, or a taxi? Does Mallorca even have Uber?
When planning a trip, many of these questions come to mind to have everything organized down to the last detail.
Yes. There's uber in Mallorca. You're not going to a remote island in the middle of nowhere! Also, public transport is quite good and works well! Uber works in Palma, but people in the island usually ride with taxis.
But what is the best way of getting around Mallorca? In this article, I'll mention every means of transport and the best way to take advantage of them during your stay in Mallorca.
There are countless hidden cities, towns, calas, and beaches you can only reach using transport and never on foot.
Therefore, choosing the most appropriate option depends on the places you plan to visit.
So, keep that in mind while reading this!
---
Do need an itinerary for your trip? Come and discover this wonderful places by yourself! I'm sure you'll be surprised with the crazy amount of cultural offer Spain provides its visitors.
Choose your Spain Itinerary:
1 Day in Spain? 10 Best Things to Do in 24 Hours!
2 Days in Spain: Trip Ideas & Itineraries to Enjoy Your 48h
3 Days in Spain: What's the Best Itinerary for Your Trip?
4 Days in Spain - Best Travel Itineraries for Short Trips
5 Days in Spain: Itineraries to See (almost) Everything!
6 Days in Spain: The 3 Best Itineraries for Your Trip!
7 Days in Spain: The 3 Best Itineraries for Your Trip!
Let me know if you have any questions regarding cultural activities and art experiences in Spain. I'll be happy to help you! Now, let us continue with Mallorca's transport.
---
Bus
Buses in Mallorca are the most economical option to move around the Island.
If you did not rent a car, you could use the buses to move through most of the Island's towns, cities, beaches, and calas.
First, you need to know there are two types of buses. On one hand, those belonging to the EMT and operating in the center of Palma and the TIB yellow buses for linking the different towns of Mallorca.
Check out this interactive map with all the bus lines in Mallorca 👉 TIB 🗺️
Although schedules may vary depending on the line or the day of the week:
Buses from Palma: from 6:30 am to 11:00 pm.
Night buses start before 00:00 and end at 6:30 in the morning.
A ticket on the EMT bus costs 2€, and it is also possible to acquire the 10-trip card in Palma (it is not rechargeable), which costs 15 €.
There is also a single ticket to Palma Airport, which costs 6,75 €. You can purchase the bus ticket directly when you get on, in cash. 
Tip #1: Drivers will have some change, but I suggest you don't get there with a 50€ bill, just in case. They only accept 20 euros bills or less. (Unless the fare is higher)
Also, the EMT A1 airport bus is one of the cheapest ways to get to Palma from the Airport. The ticket is 5 euros and lasts 20 euros, and the city center bus stop is called "Plaça d'Espanya." 
You can buy the bus tickets at the machine at the Airport or buy them from the driver when you get on the bus.
Remember that you can only pay by cash on the A1 airport bus.
---
Rent a car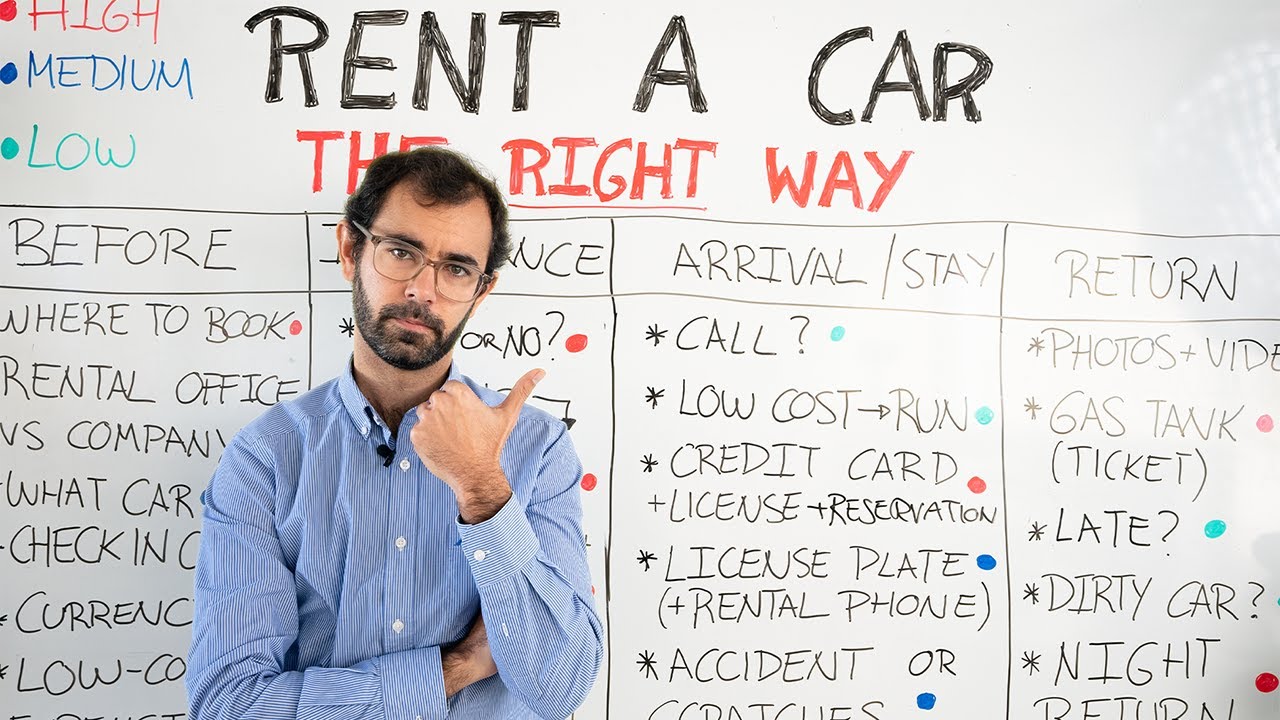 If you want to discover every corner of Mallorca, move as you want whenever you want, and have freedom and independence when visiting Mallorca, renting a car is definitely the best option for moving around. 
In addition, some beaches and calas are difficult to access by public transport, so it is only possible to get there by car (and some other ways we'll see later), plus, you'll have as much time as you need to move around. 
The requirements for renting are to be 21 years old or older and to have a driver's license at least two years old.
You can pick it up at the Airport and leave it before departing from Mallorca.
And you should know that most rental companies do not have cars at the Airport but in a nearby space, and a free bus will take you there. 
Many people wonder if it is worth it or not to rent a car in Mallorca. It is actually very helpful and can help you explore the Island. 
Tip #2: You should consider that if you're staying in hotels far from the city of Palma itself, like Palmanova or El Arenal, it is practically impossible to use public transport to visit calas or towns of interest. So, having your own car is helpful.
These are trustworthy companies to rent a car in Mallorca:
IMPORTANT!
Parking in Palma de Mallorca is IMPOSSIBLE. And people from the city are not very fond of renting cars, so you will have to be very careful. People could go so far to even scratch the cars, so take the necessary measures to avoid any extra charge.
If you are staying in Palma de Mallorca, and have a small rental car, you can park inside the Corte Inglés for the day. It won't be cheap, but at least your car will be safe.
---
Taxi
Taxis in Mallorca are usually taken at stops throughout the city. You can also take one directly on the street or order one by calling one of the companies by phone.
Suppose you are okay with spending a few extra euros and want to avoid complicating with maps and directions. In that case, the taxi is the most convenient option.
And yes, besides the bus, this is the other option from the Airport to Palma. It costs between 15 - 20 euros.
Tip #3: Taxis are the best option after a night out. If you share a taxi with your friends, you can divide the cost between 4 people, which is the maximum number of passengers allowed per car.
They are super safe and reliable. Taxi drivers are usually our first guides when arriving in a new city. They also have stories to tell, are generally very friendly, and can give you their local tips.
These are some helpful phone numbers of taxi companies in Mallorca:
Palma teletaxi: 971 20 09 00.
Radio Taxi Palma: 971 40 14 14.
Radio Taxi Mallorca: 971 20 12 12.
What's the average price for a Taxi in Mallorca?
From Palma de Mallorca to City Center (20 minutes) in the day is around 28 euros. From midnight until 5:00 am, it costs 34 euros.
From Palma de Mallorca to Santa Ponsa (30 minutes) in the day is around 42 euros. From midnight until 5:00 am, it costs 56 euros.
From the City Centre to Cala d'Or (55 minutes) in the day is around 80 euros. From midnight until 5:00 am, it costs 100 euros.
From the City Center to Alcudia (35 minutes) in the day is around 65 euros. From midnight until 5:00 am, it costs 85 euros.
Tip #4: If you are in a small village, and need a taxi, type Radio Taxi plus the name of the village online. That is one of the most reliable ways to search for taxi when you can't see one.
---
Bike
Mallorca is the perfect place to discover by bike. If you go to Palma de Mallorca, it has large roads, wide promenades, bike lanes clearly signposted throughout the city center, and a fantastic climate.
Tip #5: My favorite route is the one along the Paseo Marítimo. You can pass through beautiful sites such as the iconic Playa de Palma, stopping for a quick dip to refresh, and the Cathedral until reaching El Arenal. All of this is in Palma de Mallorca (capital).
If you want, you can get lost and cycle far until you reach other neighborhoods.
There are many bike rental companies in Palma you can trust. They offer to go on a one-day or several-day bike tour.
Public bike systems like BiciPalma and Mou-te-Bé are quick and cheap and allow people to get arround Mallorca by bike.
Don't get confused. Palma has a lot of traffic, and traffic rules also apply to cyclists. Espcially during summer.
If you move around the city, please pay attention carefully to avoid an accident and tie your bike well if leaving it for a while.
Moreover, discovering a country by bike brings many benefits to your life.
It does not pollute, it is a very good exercise for your legs, you stay active during a trip, and you even save on parking fines!
Wow, I could go on for hours. This means of transport is guaranteed fun. It allows you to access impossible corners and move freely according to your times. Definitely recommend!
We have fantastic bike routes you should see if you love cycling! Find out here:
13 Things to do in Mallorca to Discover Every Corner of the City
---
Vespa Scooter
Visiting Mallorca on a Vespa is one of the BEST ways to tour Mallorca. It's also an entertaining activity to do while exploring the city.
You can rent your Vespa here: Palma Bay Vespa Rental
Also, the guests of the Barceló Illetas Albatros hotel have the possibility of renting them directly at the establishment. Still, you don't necessarily need to be a guest to enjoy them since they have shared them with the Island's tourists!
Here are some routes in case you need some help on where to begin:
| Route | Kilometers | What to see |
| --- | --- | --- |
| Palma - Inca - Sóller (North) | 30km | Typical Mallorcan Landscape, Historic center of Inca, Sóller town, and Sierra de Tramuntana. |
| Manacor - Alcudia - Pollença (East) | 20km | Alcudia, Pollença Bay, Mediterranean restaurants. |
| Illetas - Santa Ponça - Andratx (South) | 20km | Santa Ponça, Calas and crystalline beaches, Andratx town. |
---
Tip #6: If you rent a scooter, you should know that only 125cc scooters are allowed on the highways, and you must be over 21 years old to rent a scooter of this size. On the other hand, to rent 50cc models, you need to be 18 years of age or older, AND must have a driver license. Also, it is illegal to drive a scooter in Mallorca without a helmet.
---
Train
Mallorca has a train, though it is such a small island, reaching three inland destinations: Inca, Sa Pobla, and Manacor.
It is a great way of transport for residents living on the capital's outskirts.
Tip #7: I recommend tourists and first time visitors to rely on something other than this transport system since the network is deployed mainly in the Island's interior.
It has 22 train stops in Mallorca that do not correspond to any main tourist destinations. If you plan to travel to your hotel or house by train, you must depend on something else.
They all leave from the Plaça d'Espanya Intermodal station, the same as the TIB buses and the metro, and stem at various places before reaching their final destinations.
But it doesn't mean you will not have to use the train at all. If you're an adventurer and want to discover every possible corner of Mallorca, including unique spots and interior towns, visit Sineu!
This town is famous for its market of medieval origin. I highly suggest you visit the old Royal Palace, Plaça de Sant Marc, and the Church of Santa Maria!
Plus…
There is also a vintage train that goes from Palma to Sóller! It is an experience you must have if you're visiting the Island.
This train stops at a viewpoint, and you can take pictures and admire the beautiful landscape.
The total 30-minute trio costs: 32 euros. But trust me, you want to have this experience. The train is the only one that unites mountains and sea from the valley in the heart of the Sierra de Tramuntana with the port and the beach.
---
Metro
The Mallorca metro is ideal if you are looking for speed and to move to places far from each other. 
Using the metro for tourists is not so recommended, as Palma has two metro lines that serve the city's suburbs. 
The single ticket for the Palma de Mallorca metro is priced at 1.80€, and it is possible to buy it directly from the vending machines in the metro stations of Mallorca.
This service operates from Monday to Friday: from 6:30 am to 11:00 pm. 
Saturdays: from 7:30 am to 3:00 pm (only line 1).
Sundays: no service.
It runs every 20 minutes, but the metro is not practical enough for those first-time visitors. 
And, bad news, there have yet to be connections for moving from the Airport to Palma by metro. The only ways of getting there are by bus (which we discussed before) and by taxi.
Tip #8: I would not consider it the first transportation choice for a tourist. However, use it in case you have a nearby stop at a particular time but don't waste time on waiting for it.
Still, the metro is very clean and well-maintained, which is a plus! You can purchase the tickets at the Intermodal Station or any station's ticket machines.
---
Ferry
You can arrive via the ferry to Mallorca with your vehicle from Spain.
The ferries traveling from Barcelona to Mallorca are modern, spacious, and equipped with all the necessary facilities.
And you can access many services on board. There are different fares for passengers and vehicles, dining and entertainment options, family experiences, and things for your pet.
Tip #9: If traveling with a vehicle or during high season, arrive with extra time before the ferry departs. Also, consider booking as soon as possible, as they sell out quickly.
You can travel by ferry from the Peninsula to Mallorca, departing from Barcelona, Gandia, Valencia, and Denia ports.
The most popular route is the one departing from the port of Barcelona, on the northeast coast of Spain.
Ferryhopper is the best site to catch a ferry to Mallorca. Always check for discounts because different fares depend on whether you are a child, a baby, etc.
Also, you can move by ferry across most of the Balearic Islands, with many connections between its main ports. The ports of Palma and Alcudia are the biggest and most important on the Island, as they have the most traffic.
👉 And you can sail from Palma to other islands such as Menorca, Ibiza, and Formentera. On the other hand, the Port of Alcudia also allows you to reach Mahon and Ciudadela.
| Ferry | Duration | Ticket Price |
| --- | --- | --- |
| Barcelona - Mallorca | Between 5 - 7 hours. | Between 29€ - 71€ approximately |
| Valencia - Mallorca | Between 7 - 9 hours. | Between 40€ - 62€ approximately |
| Denia - Mallorca | Between 5 - 7:30 hours. | Between 65€ - 70€ approximately |
| Menorca - Mallorca | Between 1 - 1:30 hours. | Between 49€ - 54€ approximately |
| Ibiza - Mallorca | Between 2 - 4 hours. | Between 49€ - 92€ approximately |
---
Tourist Bus
Palma de Mallorca is a tourist destination. So, of course, it has its own tourist bus! Line 50 of the bus, beginning at the Almudaina Palace.
Okay, okay! Don't be skeptical about this. Open your mind. Imagine you only have a few hours a day to see Palma's most important landmarks and attractions, the tourist bus is definitely a transport you must consider.
It takes you to the most important spots so you can glance at everything.
You can use the City Sightseeing buses for 24 or 48 hours or pay for the entrance, including access to the main attractions, such as the Es Baluard museum, the Bellver castle, and the Cathedral Basilica of Santa María de Mallorca.
Tip #10: You can see Palma's tourist bus route online. It gives you the journey and timeframes at each point. Use this to decide ahead of time which areas you will find enough to just drive by and which others you'd like to spend some time at.
Every ticket gets free headphones. And, entrances including the attractions, get 1 drink!
The schedule of the red route is from 9:30 am to 8:00 pm, with a frequency of 20 minutes. Then, the purple route hours are from 10:00 am to 6:00 pm, with a frequency of 40 minutes.
| Ticket | Adults | Children 8 - 16 years | 7 y/o and under |
| --- | --- | --- | --- |
| 24 Hours | 18€ | 9€ | Free |
| 24h + Boat Ride | 29,50€ | 15,50€ | Free |
| 48 Hours | 22,25€ | 11,65€ | Free |
| Boat Ride | 12€ | 6€ | Free |
There are many ways of getting around Mallorca. I hope this article has enlightened you on the best option that suits your needs for making your experience x10 times better!
Don't hesitate to contact us if you have any questions regarding Mallorca. We'll be happy to help you plan your visit.