11 Great Movies About Spain to Understand our Roots
October 25, 2022
Updated:

April 14, 2023
Published: October 25, 2022
Spanish society has faced many conflicts that continue to inspire directors for their films.
Topics such as the Civil War, the Franco dictatorship, the Muslim invasion, and even our highs and lows as a country are highlighted in these movies.
I bet you will understand our culture and people after watching these films. For this reason, I created a list of the best films to understand our history ranked by their IMDb rating and included their trailers.
A great binge-watch can only begin with some popcorn and snacks, so get them because we're about to get deep into the Spanish Culture.
---
1. Pan's Labyrinth, "El Laberinto Del Fauno"
2006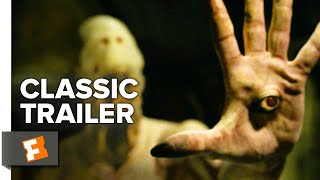 This spanish movie, directed and produced by Guillermo del Toro, was the world's best-rated movie in 2006. Also, it won 3 Oscars in that same year. This movie took place in the North of Spain in 1944, and the protagonist is a 13-year-old girl named Ofelia, who is traveling with her pregnant mother, Carmen, to meet her new stepfather, Capital Vidal. He is a son of a commander and he must hunt down republican rebels in the aftermath of the Civil War. One day, she curiously discovers the ancient ruins of a labyrinth where she meets a faun, who tells her she's the reincarnation of Princess Moanna, daughter of the "king of the underworld," whose return has been awaited for years. Later she is told that to be able to return she needs to follow three trials before the full moon arrives.
This marvelous story is filled with adventures, magic, and a grasp of recent political history. And I would say that this movie is the perfect way to understand the horrors of the post-war era while having a great time. The film is excellent at entertaining its spectators with a beautiful story while mixing bits of reality with the aftermaths of the Spanish Civil War as a context for the narrative.
---
2. The Silence of Others, "El silencio de otros"
2019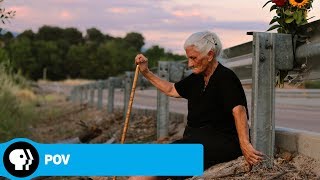 Almudena Carracedo and Robert Bahar directed this Spanish documentary in 2018. It took six years to be filmed, and it has received multiple awards for depicting the silenced fight of the victims of the Francisco Franco dictatorship in a very intimate and insightful manner.
The movie gives voice to those who formed part of the Querella Argentina, an international lawsuit filed by an Argentinian criminal court for genocide and crimes against humanity committed in Spain between 1936 and 1977.
The main purpose of this action was to set forward an investigation into the crimes committed in those years by Franco's men. And later identify those who carried them out and charge them for their crimes, seeking justice for the thousands who suffered abuses during this time, many of whom had to flee to countries like France, Argentina, or Mexico to escape the worst consequences.
The documentary includes interviews with survivors, relatives, and human rights activists, as well as footage from the time, capturing with great detail the facts lived by those who are often forgotten yet have too many unhealed wounds.
---
3. The South, "El Sur"
1983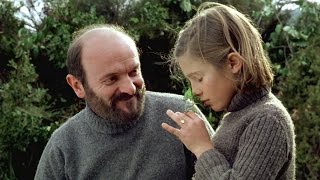 El Sur is a Spanish movie directed by Victor Erice and produced by Elias Querejeta based on a short novel by Adelaida Garcia Morales. It takes place in Northern Spain, where a man from the South named Agustin, a doctor by profession, lives with his wife Julia, who takes care of their only child, Estrella, the story's protagonist.
Since a young age, she has been fascinated by her father. Still, with time, she starts to become suspicious of him due to his mysterious behavior and detachment from his family. During her grandmother's visit, she found out that her father and grandfather had a big misunderstanding, as her father was a Republican (anti-Franco) while her grandfather supported the dictatorship. With time, she grows even more distrustful of him when she discovers more hidden truths about his life.
This highly acclaimed movie is an emotional journey that goes from joyous moments to devastating ones, passing through all sorts of feelings that are lived in first person by Estrella yet in almost the same way by the viewer. Similarly, it does an exceptional job of captivating the audience by portraying how the political sphere could interfere with family life, particularly in extreme dictatorships, as many Spanish families had to live back in the times.
Oh, and regarding stereotypes, you won't believe the number of thoughts and prejudices people have over Spaniards that are not true. I could talk for ages about those topics and never get tired of them:
---
4. Butterfly, "La lengua de las mariposas"
1999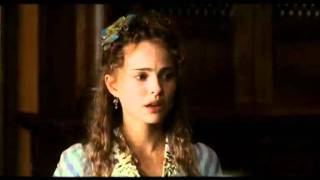 This feature film was narrated in Galicia in 1935. The country was under the Second Spanish Republic, which lasted almost a decade before the Franco dictatorship. Jose Luis Cuerda directed this movie, and Rafael Azcona wrote the script.
The protagonist is Mocho, an eight-year-old boy who's afraid of going to school the fear of being beaten by the teachers. Interestingly, his professor's (Don Gregorio) disruptive personality reveals he is the exact opposite of what Mocho was expecting. As the movie continues, Don Gregorio and Mocho become close and develop a friendship, where the young boy is taught much about all sorts of things, including literature, nature, and even women (developing a strong curiosity for them)
Everything changed with the arrival of the dictatorship, and free speech was condemned, quite specially in schools. This context shows those who struggle to maintain their lives with war and violence standing in the way.
This movie was significant in 1999, as it was one of society's first steps to start speaking about the past and what they've lived. And even more interesting, it is portrayed through the eyes of an innocent child whose life is stuck in the middle of a political conflict that determines much of the course of events that occur in his life, as it did with millions of young children during these challenging times.
It also does a great job of portraying the two visions of Spain in conflict during this time: The traditional and exceedingly religious one opposed the more progressive and democratic perspective. Lastly, it illustrates to the viewer how important education is for those who seek to indoctrinate and those who seek to think further and positively impact reality.
---
5. The Spanish Apartment, "Una Casa de Locos"
2002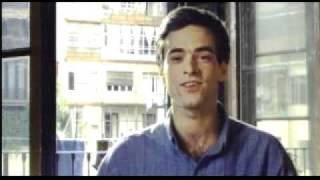 This one is a must if you're a student or a young adult about to travel to Spain. It tells the story of Xavier, a 24-year-old French student who does an exchange program in Barcelona, hoping to enhance his professional career against his girlfriend's wishes.
Later on the plane, he meets another couple who invite him to stay at their home while he finds a place to stay. Luckily for him, he could find a shared apartment with a couple of other students from other countries, also in exchange in Barcelona. As the movie progresses, they develop a strong bond with each other in the cultural struggle to adapt themselves to the Spanish language, customs, etc. They go through many different moments, including laughter, joy, surprise, and sadness, all of which create a unique experience for each other.
For Xavier, it becomes a life-changing experience that allows him to understand himself more and become who he really wants to be. This movie's message can be seen through the entertaining story of Xavier and his roommates in their experience adapting to the Spanish way of life.
This movie is fantastic. It reminds me of my exchange year in Spain. It represents Spanish culture and is a must-watch before going on Erasmus!!

-Andrea, 31 years from Italy
---
6. El Cid
1961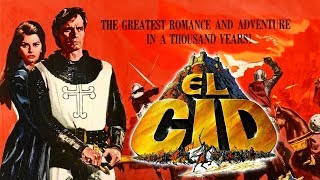 The context was the 11th century when Spain was divided into Christian Kingdoms and Arabic Forts. The young Rodrigo Diaz de Vivar, also known as El Cid by his followers, wishes to see his country in peace and free from invaders. He is a courageous noble cavalier from Castille who despises violence and is being prosecuted for showing mercy against some emirs. With time, after being persecuted and separated from the love of his life, he becomes a respected soldier far away from his native lands. With the help of prince Al-Mutamin, they engage in an adventure filled with passion for reclaiming territories from King Alfonso's enemy, Ben Yussuff, who was deemed to have conquest the whole Iberian Peninsula. In his efforts to gain the King's pardon, as well as his prestige, he discovers the importance of the universal values of friendship and honor.
This movie is excellent for catching a glimpse of an essential part of Spanish history through the image of a mythical hero, el Cid. He existed and is considered to this day one of the great heroes of the Spanish Reconquista, the period in which the Christian Kingdoms of the Iberian Peninsula defended themselves from the Muslim Conquest, which lasted for almost 700 years. During centuries of this key historical event lies a big part of contemporary Spanish culture, which (is particularly visible in the South) gave way to an unprecedented cultural fusion between the two groups.
---
7. Goya's Ghosts, "Los fantasmas de Goya"
2006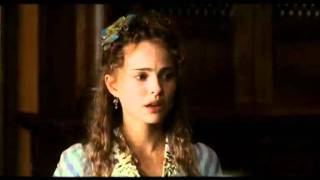 Directed by Milos Forman, this movie is situated in Spain in the year of 1792, a time when the Spanish Crown ruled over a huge empire and when the Spanish Inquisition, although nearing its end, was still going on. It was also when Francisco de Goya, one of Spain's most well-known artists, was the court's painter, which used to be a highly valued job for artists at the time. Lorenzo Casamares, an influential Dominican priest, as well as Ines Balbatua, the young daughter of a Basque merchant (friend of Goya), were two of his clients. They go from a love story to one of hate and revenge, where Lorenzo sends Ines to prison, considering her an enemy of the inquisition. Later is tortured and obliged to "confess" to her alleged crimes against Christianity. However, everything changes when Napoleon arrives in Spain.
Although not based in reality, this dramatic novel gives an insight into how the Inquisition in Spain occurred, spreading fear in the name of faith and persecution in the name of religion. This was the same time when Goya painted some of the world's most renowned artworks today. It seems that he found his safe space (ironically speaking btw) while painting the horrors surrounding his life with artistic beauty.
---
8. Spanish Affair, "Ocho Apellidos Vascos"
2014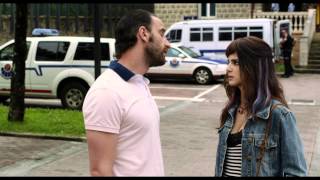 This comedy is one of the most famous Spanish movies of the past decades. Rafa, one of the protagonists, a native of Seville (Andalucia) falls in love with Amaia, a Basque woman who was visiting the country's South. He follows her back to the Basque Country in the far North, where he pretends to be a local. Putting aside the tremendous political, linguistic, and cultural differences between the two regions, he attempts to pass as a Basque nationalist. The movie depicts the story of him trying to make her fall in love with him and his funny attempt to act as a local in a place he definitely isn't.
This politically incorrect movie does a great job of getting a laugh from the viewer while introducing the spectator to how different Spain can be from North to South, which also explains the many stereotypes in this country.
---
9. Family United, "La gran familia española"
2013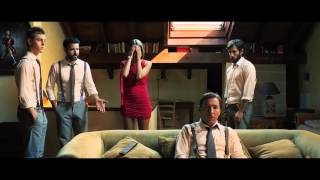 "The Great Spanish Family" is a Spanish comedy film directed by Daniel Sánchez Arévalo. I've heard many people confuse this with another Spanish movie called "The Great Family," but that one is more relevant to watch during Christmas. (here it is, in case you're wondering: 11 Spanish Christmas Movies to enjoy a Lovely Family Evening)
Continuing, "La Gran Familia Española" is a film about a wedding that takes place during the World Cup final in South Africa. And the story evolves with five brothers that face hours of uncertainty, joy, and subsequent euphoria, but little did they know that it will also be the time to unite for a common good and face a fate they did not expect.
The football context is not just a coincidence and wants to transport viewers to the euphoria experienced the night Spain became world champions. In addition to this, the director's intentions while creating this film go beyond being able to make people laugh. This movie represents a reality happening in many Spanish families. It allows reflection on the relevance of a strong family nucleus and the inherent need in the individual to define himself through others. 
If you're interested to learn how Spanish families work, how they are structured, and some of their values and culture, I have some articles that can interest you:
---
10. Father There is Only One, "Padre no hay más que uno"
2019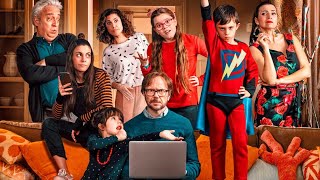 It is a Spanish comedy film directed and written by Santiago Segura and starring himself. It is a new version of the Argentine comedy Mama went on a trip, led by Ariel Winograd.
The plot is about Javier, a man who thinks he knows everything but "doesn't lift a finger" to help his wife take care of the house and their five children. However, he faces reality when his wife decides to go on a trip and leaves him alone with their children.
In this way, "Padre no hay más que uno" shows the story of a father of a large family absorbed by his work and also spends little time on housework and his children. It represents a reality that lives today: how the incorporation of women into the labor market affected most traditional families—a great movie to watch.
It also makes people question whether raising children is a matter for both father and mother while highlighting how important it is to recover the figure of the father and his place in the family.
---
11. Patria
HBO Film, 2020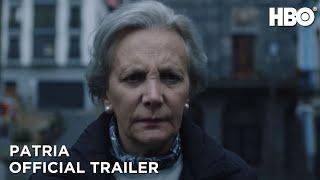 I know, I know. We're talking about movies, but I couldn't end this list without recommending you one of the best TV shows I've watched recently. 
Patria is a series based on the book Patria by Fernando Aramburu, which tells the story of two families who go through hard times during the murders and attacks of the terrorist group ETA in the Basque Country. The plot recounts its impact on the population and how they live daily in the context of the "conflict." 
It is a must since it shows it from the perspective of those who were victims of ETA and those related to the group. 
Sounds intriguing, right? It is ideal for a binge-watch evening! And if you're more into this type of content, you should read this article about shows that portray Spanish society.
Lastly, Here's the list ranked by the highest to lowest IMDb rating!!
| Movies About Spain | IMDb Rating |
| --- | --- |
| Pan's Labyrinth, "El Laberinto Del Fauno" | 8.2 |
| The Silence of Others, "El silencio de otros" | 8 |
| The South "El Sur" | 7.8 |
| Butterfly, "La lengua de las mariposas" | 7.6 |
| The Spanish Apartment, "Una Casa de Locos" | 7.3 |
| El Cid | 7.2 |
| Goya's Ghosts, "Los fantasmas de Goya" | 6.9 |
| Spanish Affair, "Ocho Apellidos Vascos" | 6.5 |
| Family United, "La Gran Familia Española" | 6.2 |
| Father There is Only One, "Padre no hay más que uno" | 6 |
And, if you're interested in learning Spanish while watching shows, here are the best ones: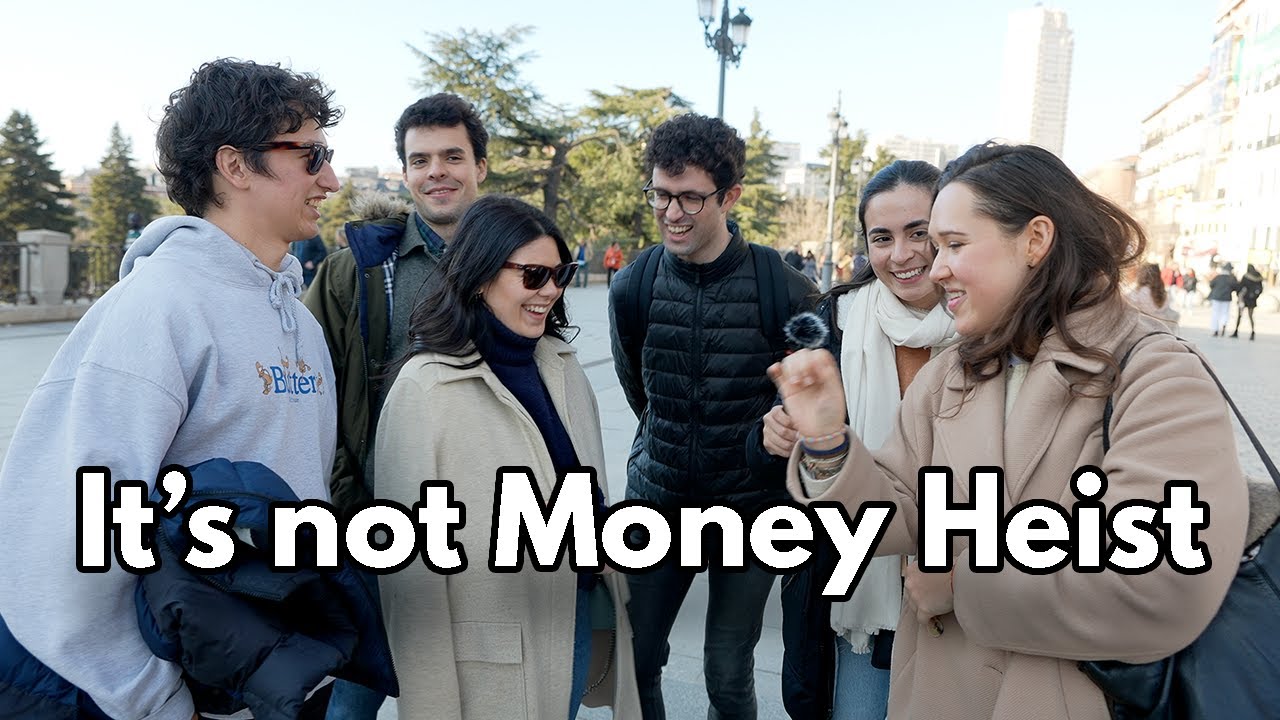 Spain has many talented directors and actors, and Spanish cinema displays a lot about Spaniards and how they are.
I would say these movies are excellent for getting to know our culture and understanding our roots, for when you come here, you blend into the locals with little effort!!