The One National Flower of Spain & Its Beautiful Meaning
October 13, 2022
Updated:

February 14, 2023
Published: October 13, 2022
Why does a country need a national flower?
I don't know, but we have one, and if you are reading this, it means you were curious about the story behind it.
After reading this post, you'll know a curious or random (your choice of word) fact about Spain and the whole story behind our national flower. 
From now on, you'll be THAT person in the room that knows random facts about anywhere in the world. Cool, right?
What is the national flower of Spain?
The national flower of Spain is the red carnation.
Before we get into why this flower (above all others in the world) owns the title it has today, let's dive into some scientific and curious facts about the red carnation.
The scientific name of this flower is Dianthus caryophyllus which means "Flower of the Gods." In everyday language, we call them either carnation or "clavel" in Spanish. This flower is native to Mediterranean lands, but botanists haven't been able to determine if they are exclusively from here because they are very easy to grow and could spread around Europe for years.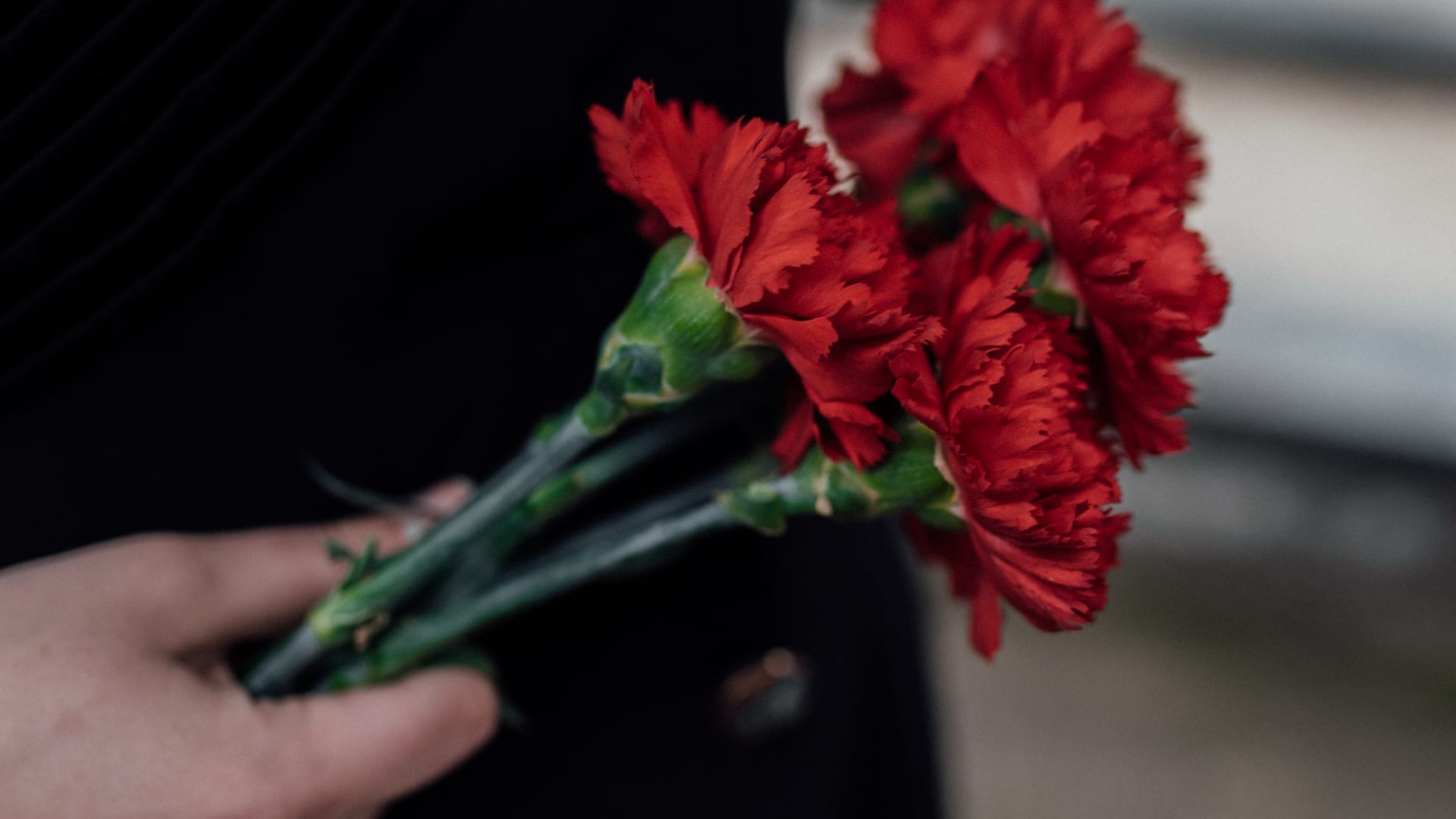 Here are some facts and curiosities about the carnations:
Fact #1
Before medicine advanced, the carnation flower was used to treat diseases or pain in Europe, such as fevers, coughs, and colds, and to calm down the nervous system.  
Fact #2
The red carnation was used to spice up wine and ale during the Elizabethan era (1558 - 1603) because the natural ingredient, the clove, was too expensive to get. 
Fact #3
The "clavel" is one of the most popular commercial flowers used to make arrangements because they symbolize love, affection, and courage. 
Fact #4
For the Catholic Church, the red carnation symbolizes the blood of Christ. I guess that, unlike red roses, the carnation's petals are more fluid and can better represent the blood when preparing a float on Holy Week. 
Also, a Christian legend says that the first red carnation came from the Virgin Mary; it was born out of her tears after losing her Son to the cross. Leonardo Da Vinci depicted this scene in his 1480 oil painting "The Madonna of the Carnation."
Fact #5
Carnations are so popular in Spain that there are more than 25 species you can choose from. This comes very handy for holidays like "San Isidro" when you need three different colors of flowers.
The Story Behind Spain's National Flower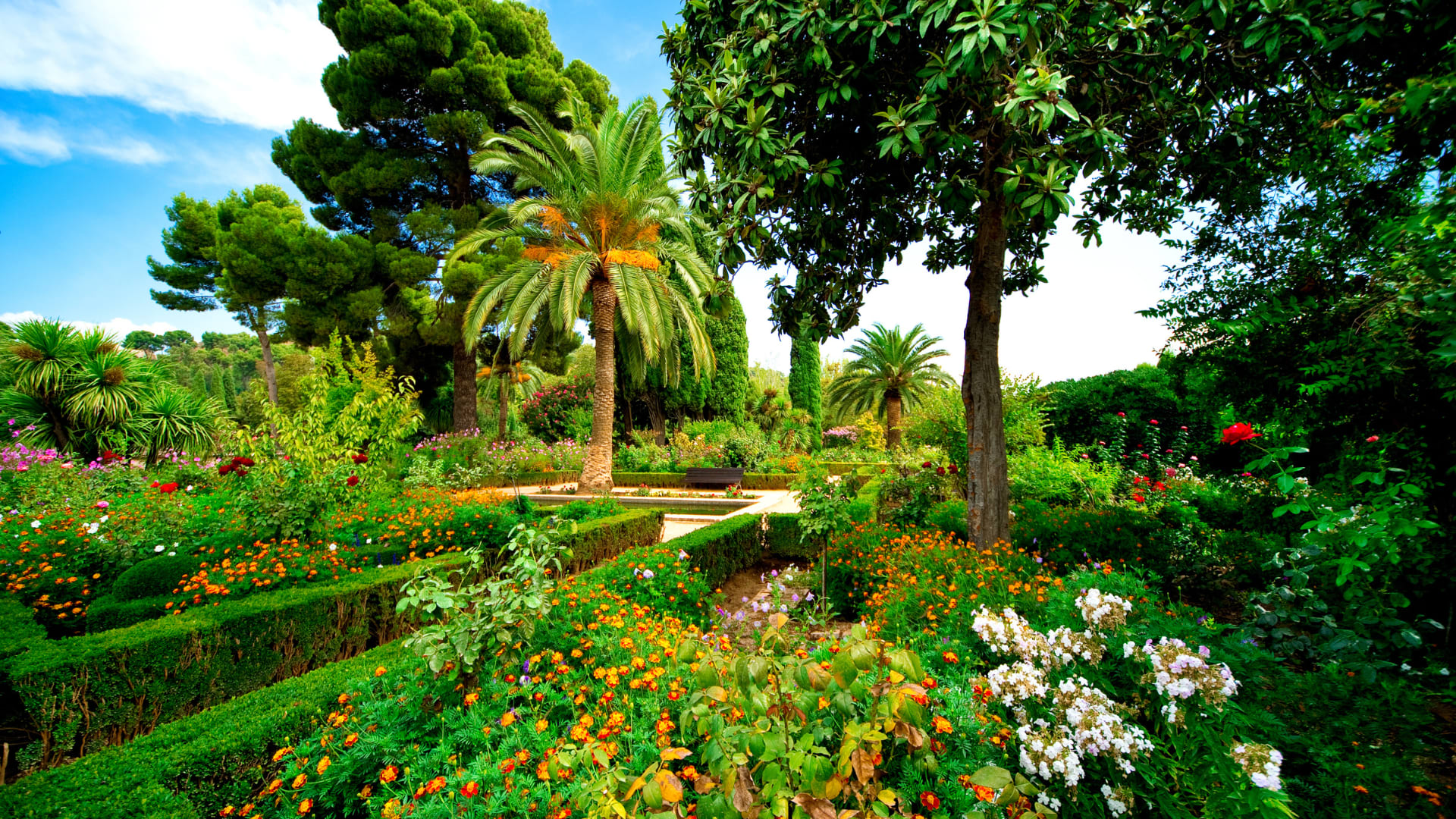 Okay… I must confess that I almost always need to find the reason behind something. I have lived all my life knowing that the "clavel rojo" is Spain's national flower, but I never really wondered why until recently. So, today I will share the story that might have given de red carnation the title it owns today. 
So! Once upon a time, in the 16th century, precisely in 1526, Carlos V married Isabella of Portugal. But before we continue, you must know that this character was one of the most powerful men alive. His complete title was Charles, the Holy Roman Emperor, Archduke of Austria (1519 to 1556), King of Spain (1516 to 1556), and Lord of the Netherlands as titular Duke of Burgundy (1506 to 1555). And, besides all those titles, he inherited all the lands in America. Anyway, let's get back to our original story. Charles V married Isabella of Portugal in Sevilla and spent the honeymoon in Granada. History says that the new queen was so beautiful Charles couldn't believe his luck. He was so in love that he decided to gift her the most beautiful flower of their times: a red carnation.
By that time, carnations still weren't grown on the Iberian peninsula (I said carnations were common on the Mediterranean, not Spain), and Carlos had heard of a breathtaking flower very popular in Turkey (or Persia, historians are not sure of that part). So, as a gift to his new wife, he brought red carnations all the way from the exotic lands to gift to her wife between the walls of the Alhambra. Remember that red carnations symbolize love and passion, so it was a well-thought gift!
Isabella of Portugal was so pleased with the flower that they decided to grow them in the palace gardens—making Granada (possible) the first city to grow red carnations in Spain. 
This is as far as the story goes. But I bet that Charles the V was so powerful that we could have named red carnations the symbol of his Iberian territory in honor of his wife.
Cultural Meaning of the Spanish national flower
San Isidro
"San Isidro" is the Saint patron of Madrid, and he is celebrated on May 15th. This saint is very tight to our previous story with Isabella de Portugal. "San Isidro" was a humble farmer who made several miracles during his life and after it. Still, for Isabella of Portugal, the most significant deed was curing her husband and child. 
"San Isidro" is the patron of the working classes, and on his day, people dress up as "chulapos" and "chulapas." The "chulapos" is the identity of the working class in Madrid, which developed between the 18th and 19th centuries. So, how is his day linked with the national flower? In "San Isidro," women wear a carnation because it is a flower that represents the love and passion they can share for the life of their partners. Here you can read more about traditional dresses in Spain.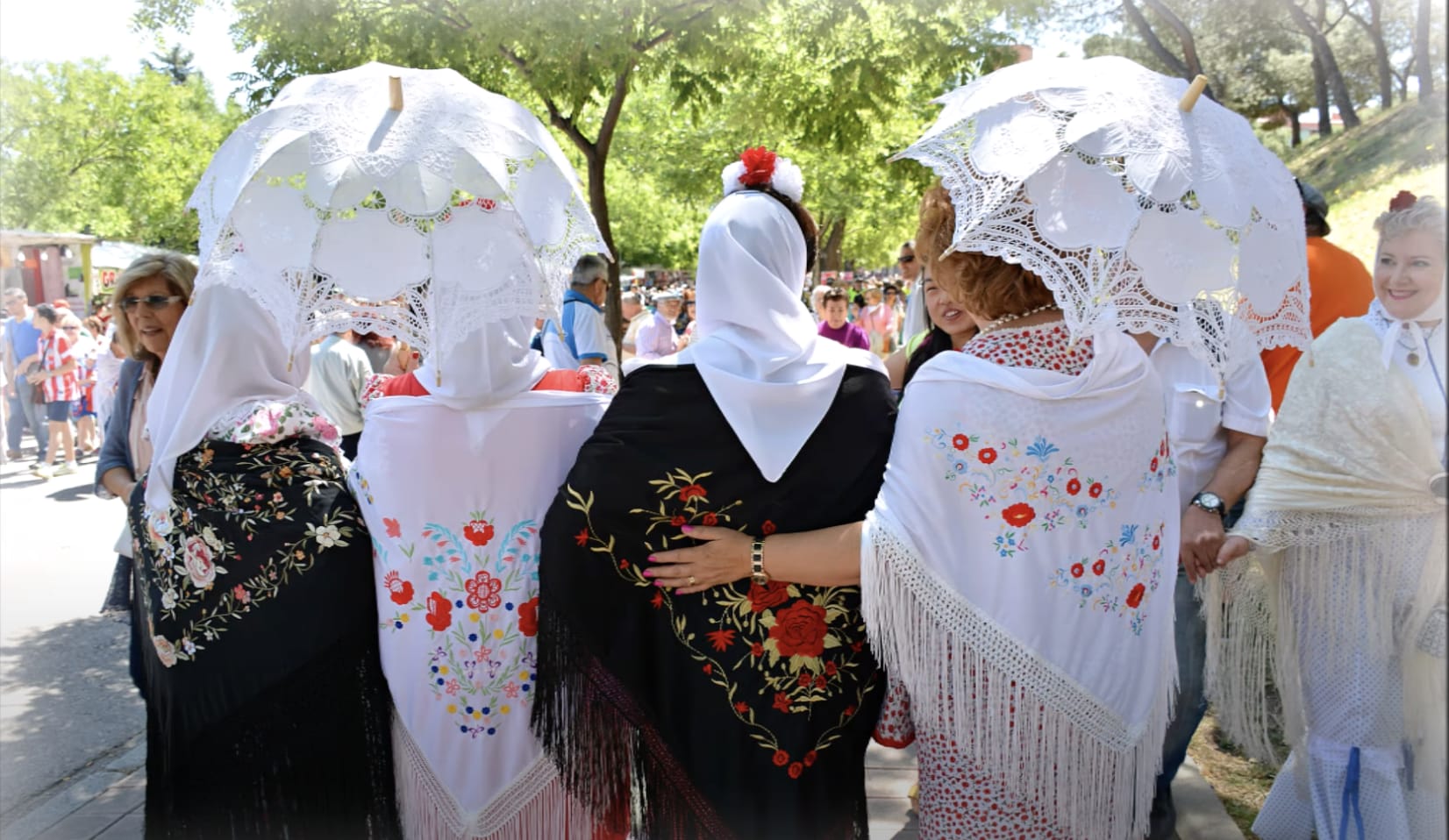 If you are ever in Madrid for San Isidro, you should know which carnation to buy! I will tell the meanings below:
Two red carnations: married
Two white carnations: single
One red and one white carnation: in a relationship
Two red carnations and one white carnation: widow
One pink carnation: for little girls.
Flamenco
Flamenco female dancers also use red carnations to decorate their hair for the performance. I have to be honest; I couldn't find enough information about why this flower is also chosen for Flamenco, but I have a pretty valid theory.
Flamenco is a very vibrant art. It is the music, the dance, and the lyrics, all of it transmit passion. And what better way to represent passion than with a flower that symbolizes love? I believe that red carnations were chosen as part of the costume because it carries the same symbolism as the art tries to transmit. Every single thing should express passion. 
In addition, the petals of these flowers share the same flowy dynamic that characterizes a flamenco dress.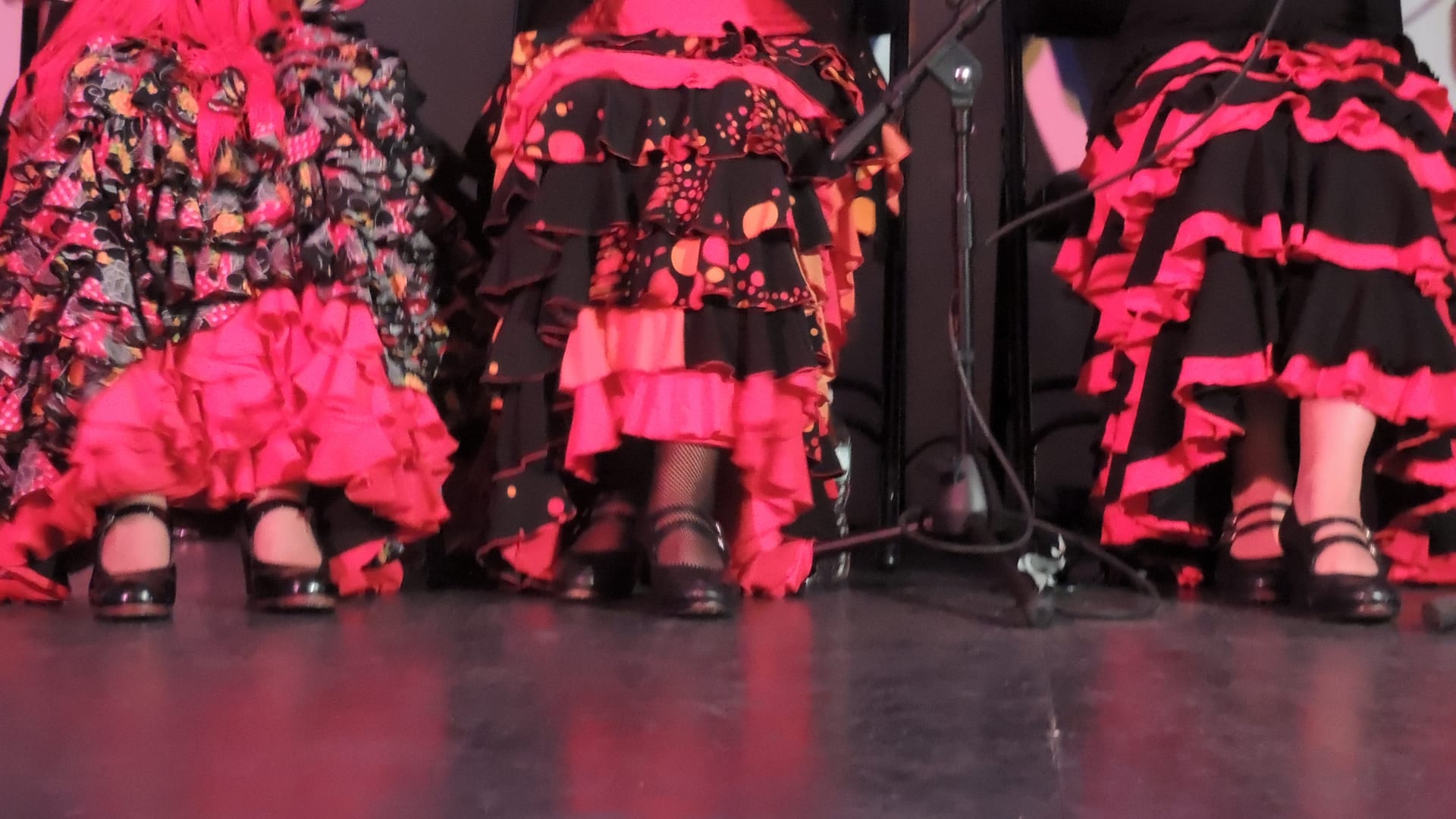 I guess there is not one but multiple factors that make the red carnations Spain's national flower. I hope I didn't disappoint you with this one. Certain things don't have an exact date. Things just happen, like love! Okay…that was super cheesy, but it is true. Life needs to keep some mysteries, and in this case, the real reason why the red carnation is the national flower of Spain doesn't have an exact date. In this article, I talked about how Spanish people are (in fact) very passionate people. Well, once again, their national flower also represents an inherent characteristic of ours. If you have any other details you want to add or an experience choosing the wrong carnation on San Isidro, let us know! We want to read you!