Why is Spain The Perfect Place to Celebrate New Years?
August 26, 2022
Updated:

February 20, 2023
Published: August 26, 2022
Spanish people really know how to party. Music, fireworks, food, wine and loved ones. What else do you need? Imagine how the biggest event of the year looks like. 
This is why I want to share with you my best tips for celebrating New Year's in Spain. No doubt why so many people believe that the perfect place to spend it is definitely here. 
Whether you are coming alone, with a partner, a group of friends or your family, you won't regret it, even if it means choking on grapes at midnight (yep, sounds crazy but don't worry you'll understand later)
I will explain some of our old traditions, best up-to-date places to visit, special spots and give you some top advice if you are coming to Spain so you can get this first hand experience yourself.
You might be having a lot of questions at this moment. But first, let's get you prepared, I'll show you how:
And if you want to hear more about these traditions, we asked this question to real spaniards in Madrid. I hope you find these stories as hilarious as I did!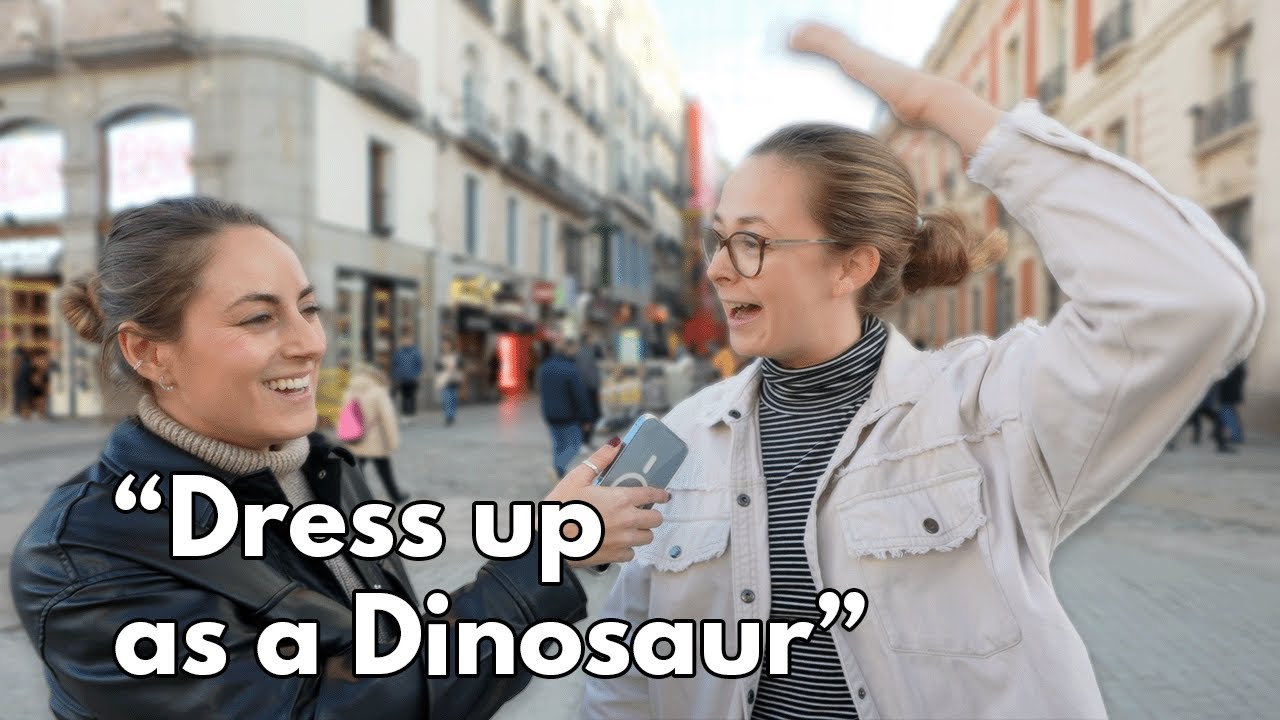 ---
1. Preparing for New Year's in Spain: What to Expect?
In simple words? A magical experience. The streets are full of life, decorations, eating out, I would say coming to Spain in December, especially for celebrating New Years, is an excellent (if not perfect) decision. Trust me you are doing the right thing. There are so many options for restaurants, activities, and plans for every type of group and personalities. The days before December 31 feel so magical and special because of the Spanish spirit surrounding every corner. 
What would it feel like? Happiness, joy, and maybe hangovers (I may give you our spanish breakfast tip to help you on that). You'll also see a lot of families doing stuff together like munching on pastries, drinking wine and eating tapas at a local bar or restaurant. 
It's actually cold around these dates: the daily temperature can be from 12° to 10° and they rarely drop to less than 6° or exceed 16°. So I suggest you plan your outfits with that in mind. But WAIT, (disclaimer) temperature can be really different depending on the province you are going to. Meaning that you should do your research about the temperature specifically where you are planning to go for more accurate info.
Let's continue… I suggest you get some REST before the 31 begins because the party starts right after you wake up! So.. be prepared and keep in mind that you will be up until the next day. Parties only stop when your legs can't handle it anymore. Even if you are going to a small town, or to the main capital, Madrid you will definitely find what to do. 
---
2. Unique Places to Celebrate New Year's in Spain
Why is Spain the best place to spend your New Year's? There is an experience for every type of personality, group of friends, and you can make any type of plan you want. A lot of options are available for tourists. Mark my words when I say that the warmth of people, decorations, and Spain vibes are wonderful. Everytime it surprises me with something different, in a great way of course. 
Here is a list of the coolest places to spend your New Year's (but don't worry, the most common is the last one so you can actually enjoy a good recommendation). 
Barcelona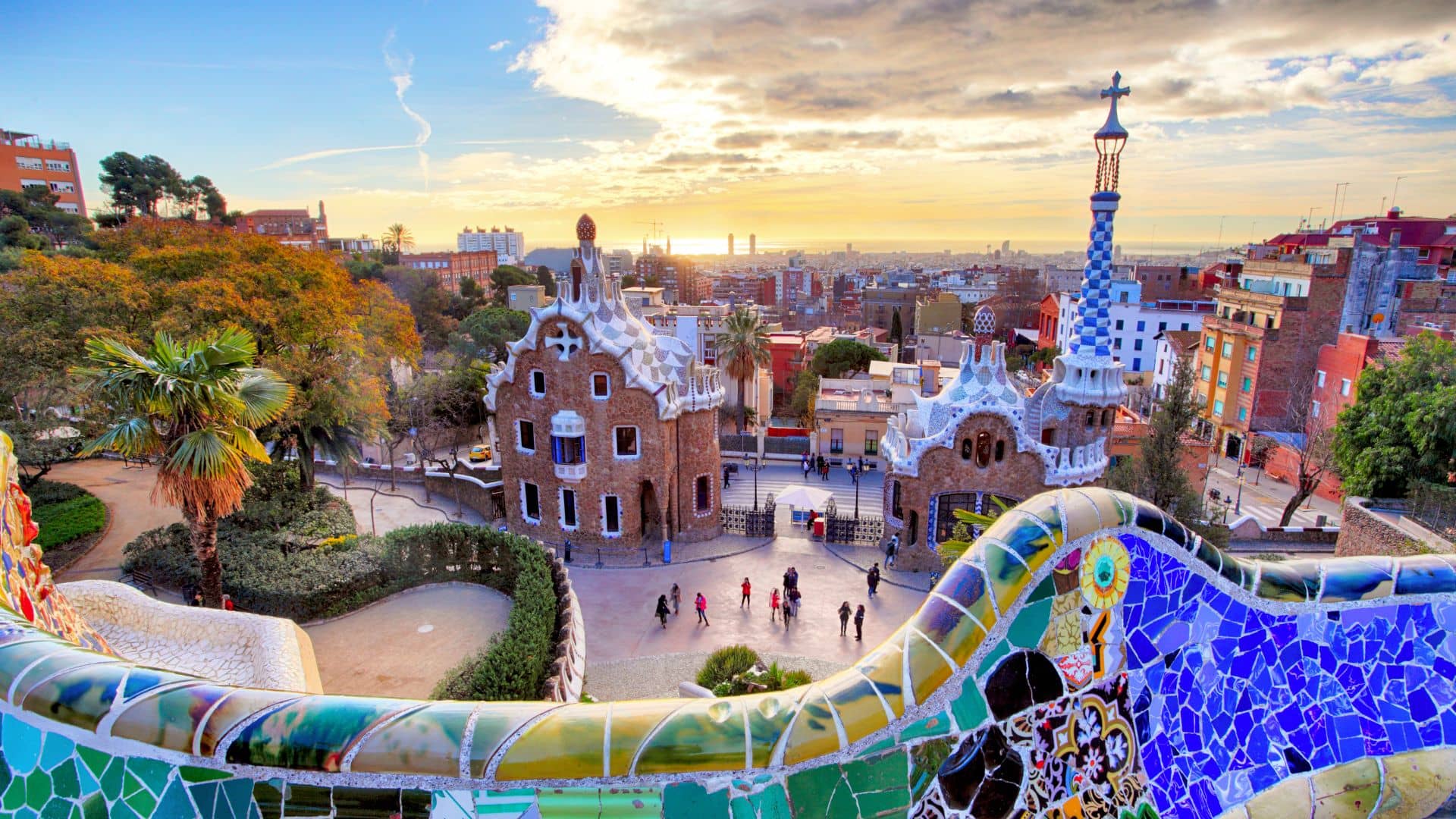 A well known -and awesome- place to spend your New Year's Eve is Barcelona. Locals spend their night at  Plaça d'Espanya and the official "Nochevieja" takes place in Plaça d'Espanya, which is more like a "family-friendly" event, good news? totally free and has a lot of lights and cool music followed by an awesome show. It is very common between normal citizens and there are also tourists as well. Pd: there are always a lot of people but that can happen in most big cities, just make sure you hop on some good shoes and find some great spots to watch fireworks!
Sevilla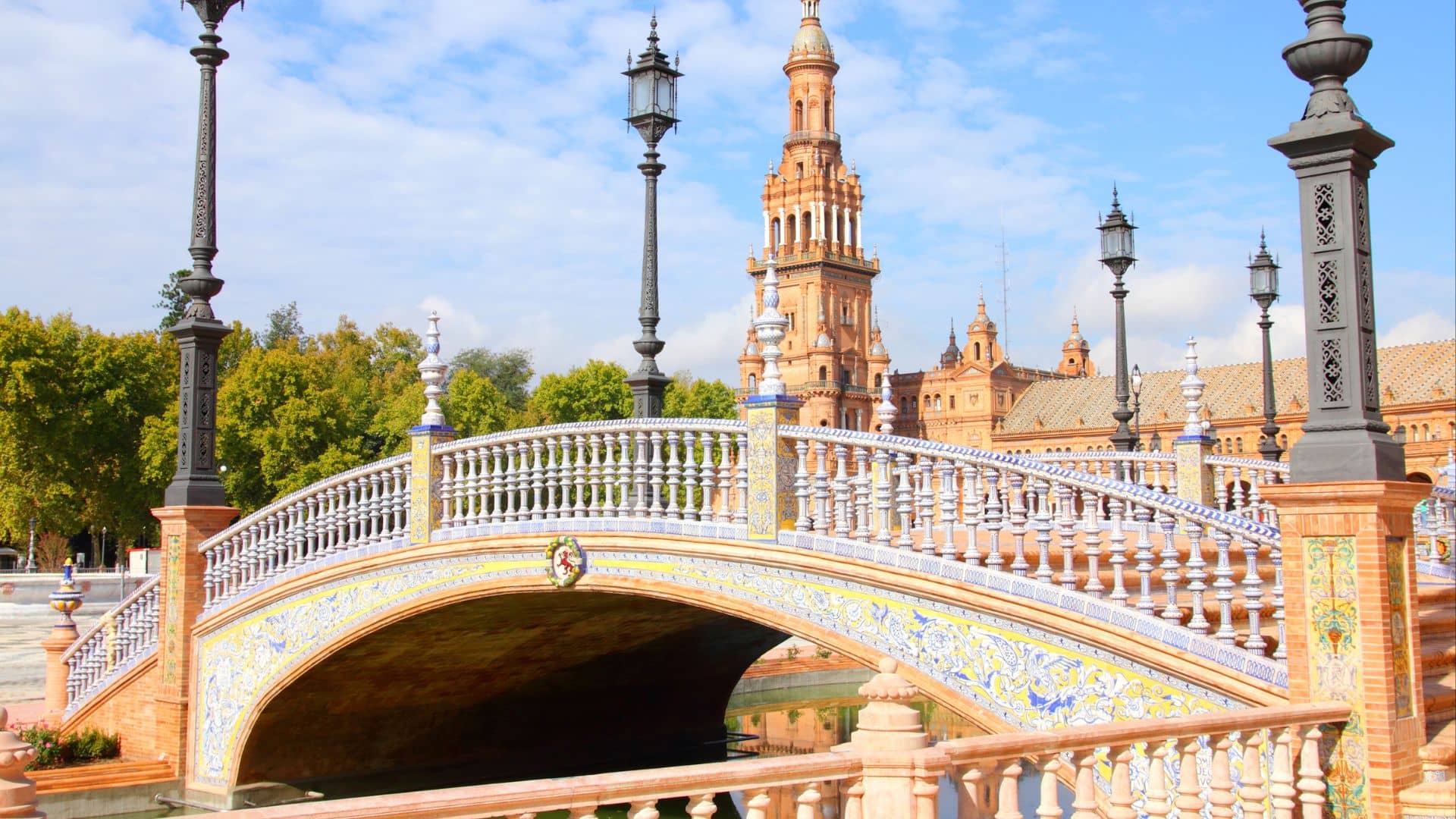 If you are stuck between choosing a town but you also want a big city, Plaza Nueva is the place for you. After spending the countdown at midnight you can move to a nearby bar or restaurant, which are usually open all night. And, many Flamenco shows take place in the city of Sevilla around these dates. You could go to El Tablao Arenal or El Tablao Palacio Andaluz, they both are well known from this city. 
Valencia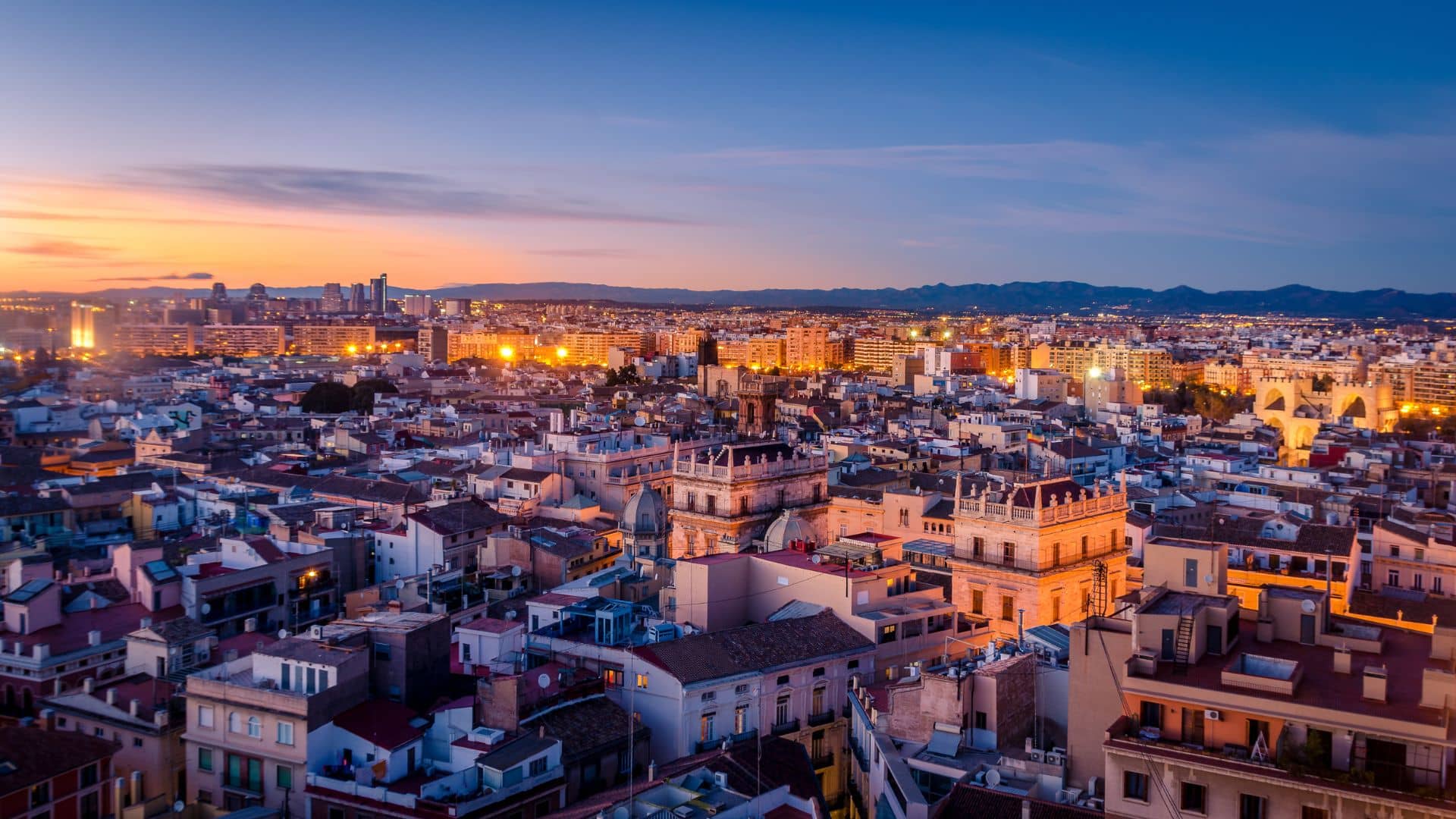 One of my top picks to celebrate New Year's Eve is Valencia. One of the most popular places to spend the night is Plaza del Ayuntamiento. There is a big event happening there held by the City Call which starts around 10-11 PM until 1:30 approximately. But no grandma, the party doesn't end here. Pubs, clubs and a lot of parties are open so you can sing, dance and drink until you want. 
Madrid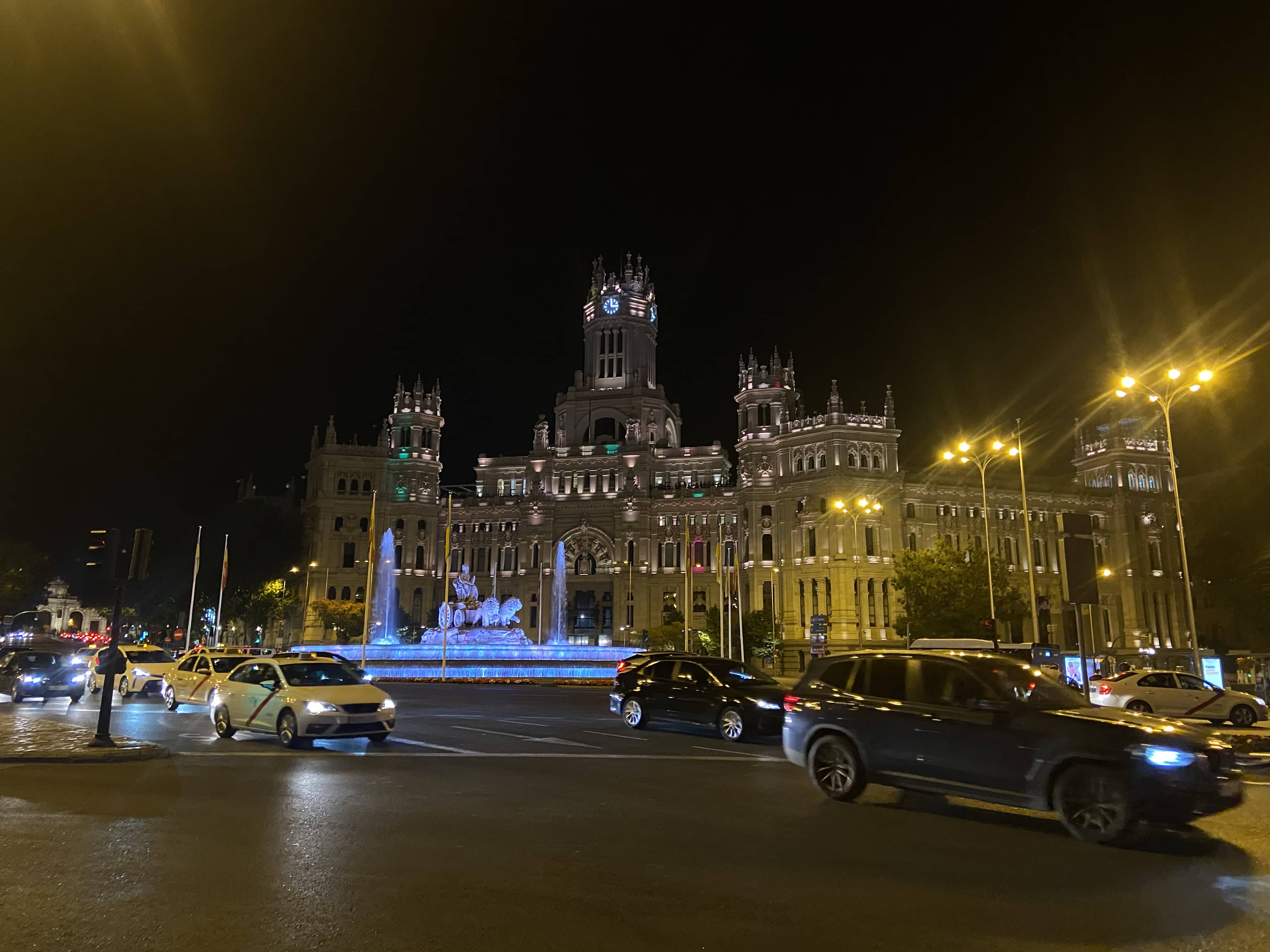 Maybe you have heard this many times: The most famous spot to spend New Year's in Madrid is in Puerta del Sol. The expectations are high, but the experience is way better. I bet you don't know how to really spend it like a local. My advice is that you go to a nearby bar early in the afternoon and stay there to get a great spot, then bring your own glass of champagne. 
Don't worry. If you can't make it to Puerta del Sol or want to avoid crowded places there is a rehearsal the day before, (December 30th) in which they practice for the big stroke of midnight. Same time, same place.
If you like parties and staying until the sun goes up again (like Spanish people do) there are bars and restaurants that have live music, drinks and what we call "ambiente" to spend an amazing evening. 
Also, there are clubs and private parties as well. If you're celebrating New Year's in Spain with a young group of friends, trust me, you will have the night of your life (if you can remember it lol). Just keep in mind that some private parties with international music might require you to book some tickets or have a table reservation.
However, in Spain you can find amazing parties at any bar you hear music coming out from. Even some restaurants at midnight turn out into bars / clubs… Another reason why Spain is the perfect destination for spending New Year's Eve. You're welcome!
---
3. Eat Twelve Grapes at Midnight for Good Luck
Remember I told you about the grapes at midnight? Ok so listen… Wherever you decide to spend New Years in Spain there is rule number 1: Do not forget to bring grapes! 
But What? How? Why? Where? It is an old Spanish tradition to eat 12 grapes for good luck. When the clock strikes midnight you need to eat 1 grape per bell stroke. Spanish people believe that it brings abundance to the new year that's coming, and we do it for fun. You will not believe where does it comes from. Find out here: 12 Spanish Grapes: Find Your Luck on New Year's 
---
4. New Year's Eve Traditions
Now that I'm thinking… There are a LOT of curious New Year's Traditions in Spain. I have a friend who swears by the Spanish tradition of wearing red underwear because she says it gives Cupid a sign to find the perfect match for the year to come (I'm not superstitious but she got a partner on january…). 
Another good one is wearing yellow! but that one is for attracting gold (money and wealth? yes, please) it means financial prosperity… Why not give it a try?
We also spice things up with cava! -Cheap wine is also okay- but we love to pair our spanish tapas with cava or prosecco when we are feeling more fancy to begin the new year with the right foot! (another tradition, no pun intended)
BUT this is just a few of them… To become an expert you must be familiar with at least 5 of them! Go check this out: 6 New Year's Traditions in Spain for Powerful Beginnings
All of this just reminded me about one of the best of all traditions… FOOD!
---
5. New year's Eve Spanish Food
New Year's Eve at home doesn't have to be boring. Celebrate it our way! Which doesn't necessarily mean going out for dinner (we like to keep it low key sometimes). For some Spanish people, turning the TV on, watching the live countdown streaming at Puerta del Sol sounds like the perfect plan for New Year's Eve as well.
And hey! It gets better. Spanish people make sure that we are gathering ALL of our friends and family so we can enjoy some tasty meals and traditional homemade dishes. 
I'm hungry just by imagining fresh Spanish charcuterie, "Jamón Serrano", desserts and pastries, fish, shrimps, seafood…you name it, I bet we have it! In Spain we have amazing traditional food we cook on New Year's that I bet you didn't know about, so watch this: 13 Delicious Foods My Spanish Family Eats on New Year. 
Celebrating New Year's in Spain is a once in a lifetime experience you definitely won't regret! I hope this guide has opened your eyes to what this celebration is all about!