Travel to Santander: 7 Best Attractions, Food & Activities
October 12, 2023
Updated:

October 17, 2023
Published: October 12, 2023
Have you ever watched one of those movies based on a fishing village? I remember two romantic dramas from the United States, Charlie St. Cloud (staring Zac Efron) and Safe Haven (staring Josh Duhamel), based on a cute coastal village. I just remember falling in love with the idea of a place like that.
Well, Santander is like that! It is not a village but a beautiful coastal city with breathtaking ocean views.
I thought about those movies the first time I visited, leaving the drama behind. The city has a romantic aura, and even though there are not many landmarks, the city itself is beautiful, and the day trip you can take from it.
So, in this article, you will learn all the essential information about Santander to prepare you for your next trip!
What is Santander in Spain?
Santander is a city in the north of Spain and the capital of Cantabria's autonomous region. The coastal city is located in the Bay of Biscay, which makes this place a fishing and holiday area. 
Today, Santander has a population of approximately 172,000 inhabitants based on a census from 2022. Most of its architecture is modern due to the terrible fire that the city suffered in 1941, which burned most of its traditional architecture, including the cathedral. 
Santander is a city for pure relaxation and wine next to the ocean!
Best Things to Do in Santander
1. Explore the Historic Old Town (Casco Antiguo) of Santander
 Even though a lot of infrastructure was lost in the fire of 1941, Santander, like many of the cities in Northern Spain, enjoys a beautiful Old Town or "Casco Antiguo" with narrow streets, shopping stores, and tapas bars. 
When you are strolling through the Old Town, keep in mind the following landmarks and attractions:
Plaza Porticada: This elegant square is lined with arcaded buildings and serves as a central gathering place. It's an excellent spot to start your exploration of the Old Town.
Catedral de Santander: This Gothic-style cathedral, also known as the Cathedral Basilica of the Assumption of the Virgin Mary, is an architectural gem. Its serene interior and impressive facade make it a must-visit.
Mercado del Este: This lively market is a sensory delight, where you can sample local produce, fresh seafood, and a variety of regional specialties.
Iglesia de la Anunciación: This church features a beautiful baroque altarpiece and is a fine example of Santander's religious architecture.
Plaza de Pombo: A charming square surrounded by historic buildings and cafes, ideal for a stroll and people-watching.
2. Visit Palacio de la Magdalena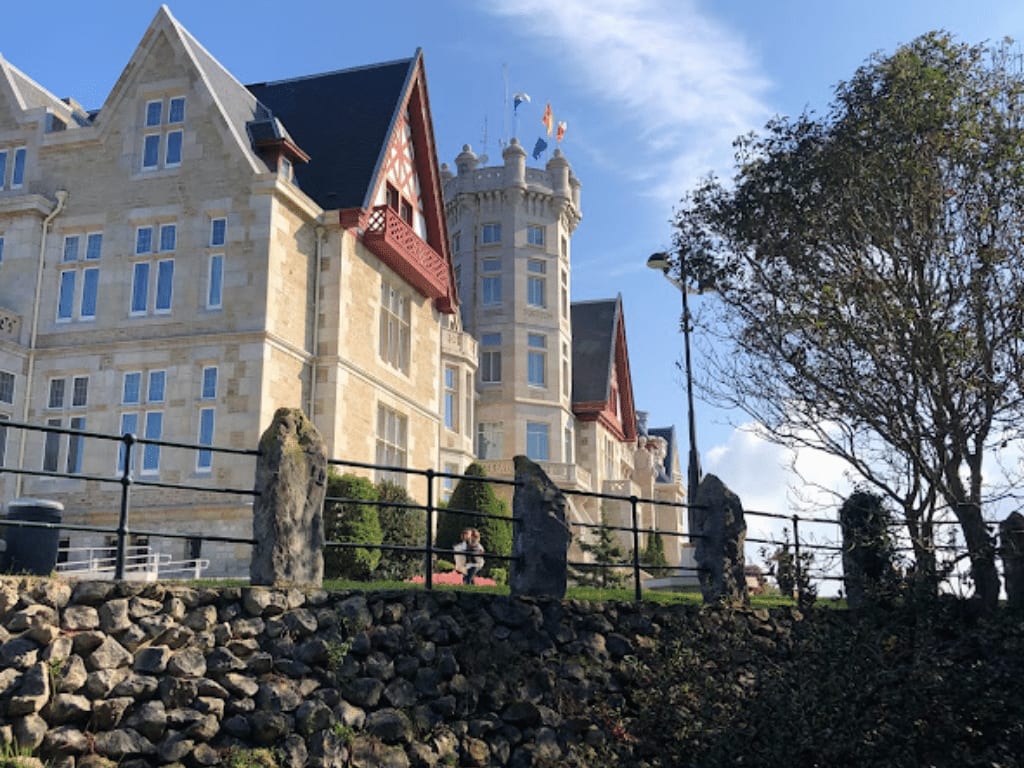 A few years ago, there was a famous Spanish show called Gran Hotel. The story set the stunning, luxurious hotel at the top of a peninsula right next to the ocean; one would get the most breathtaking views of Santander. 
This hotel is actually the Palacio de la Magdalena, located in the peninsula of la Magdelna in the northern part of Santander. This palace was built with popular support to gift to the royal family as a summer residence. The construction occurred between 1909 and 1911, and the royal family led by Alfonso XIII used it until the Second Republic was proclaimed. 
The palace gardens, featuring a mix of French and English landscaping, are perfect for a leisurely stroll.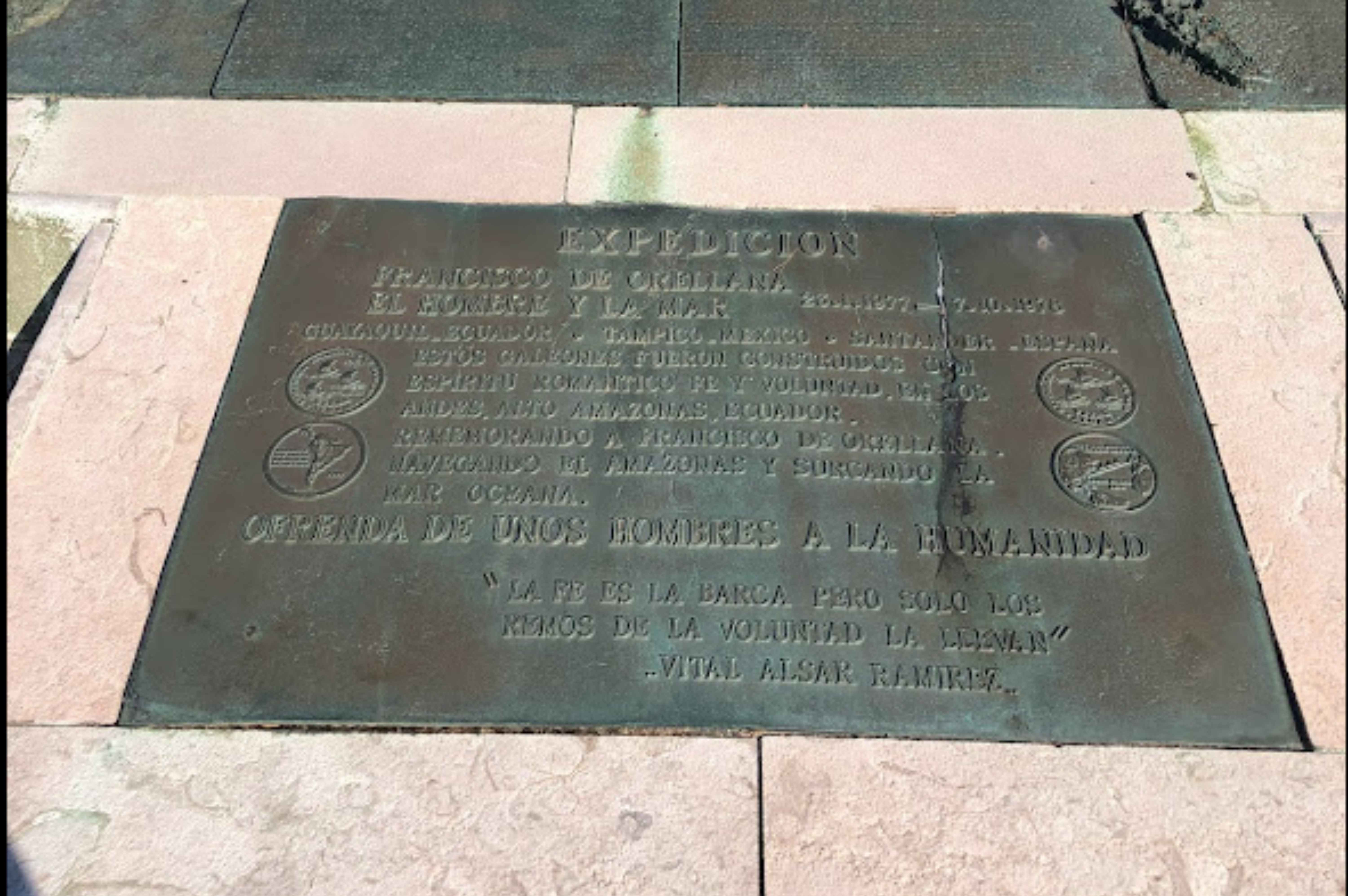 You can't enter the Palace of la Magdalena, but I recommend walking the whole complex so you pass by the open-door Museum of the Man and the Sea, where you will see impressive boats with which Vital Alsar performed many expeditions from Ecuador to Australia.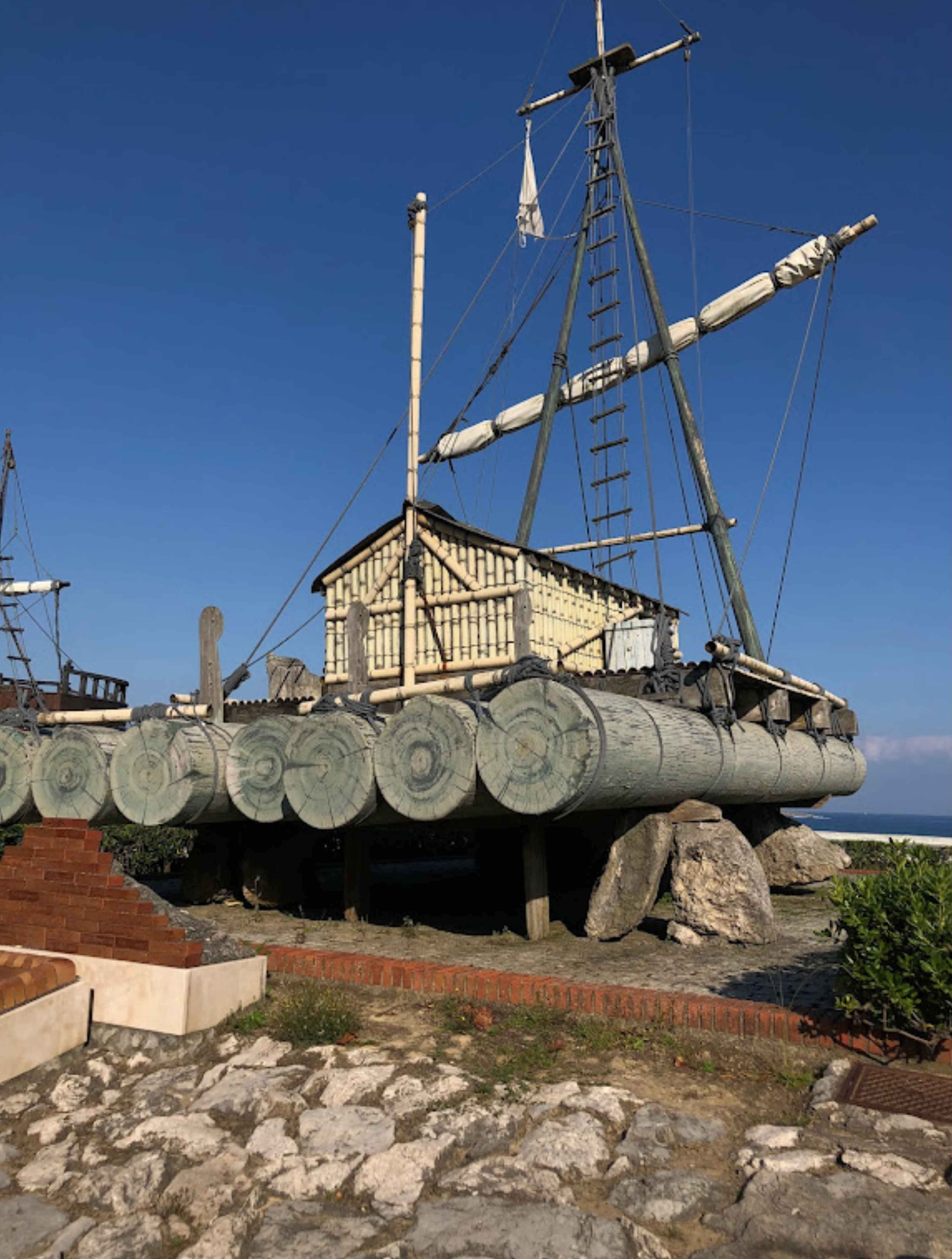 3. Stroll Along the Paseo Pereda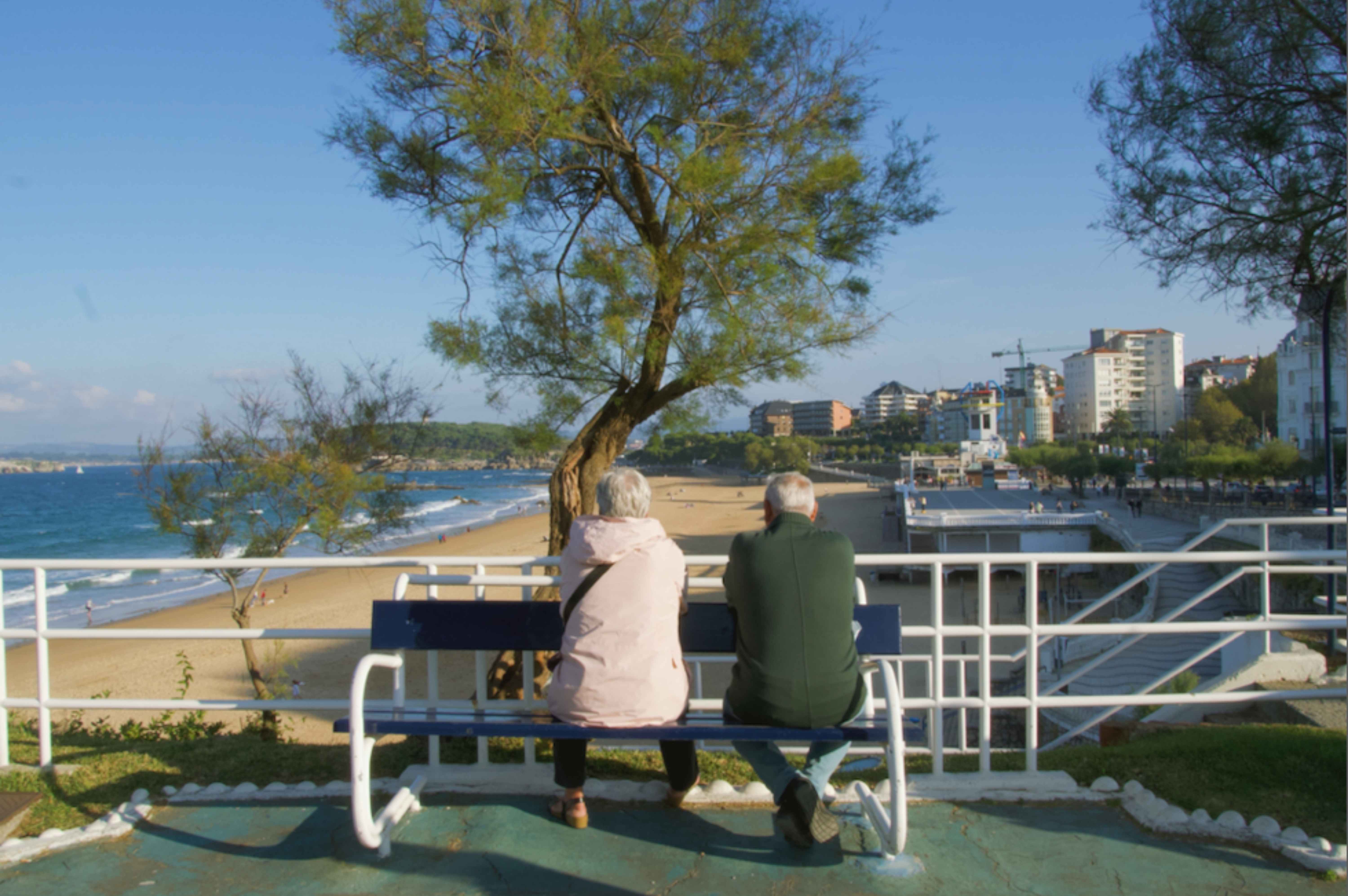 The Paseo de Pereda is a beautiful ocean-view boulevard in the city center of Santander. The promenade offers unique views of Santander Bay; additionally, you can buy some ice cream or a warm crêpre at Vanze Romane and enjoy it with a view. 
4. Enjoy the Playa de los Bikinis
If yuo go to the Magdalena Palace from the Museum of Man and Sea, you will want to leave the area by the side of the beach once you visit the Palace. 
So, instead of going back from where you came from, exit the Palace towards Playa de los Bikinis and enjoy some ocean breeze with your partner or family.
Bikini Beach in Santander is a bit small and rocky, a bit tranquil to swim with children, and it offers crystal clear blue waters.
5. Visit the Centro Botín
Centro Botín is an Art Museum whose building is the architectural gem for Santander. The awarded architect Renzo Piano built the museum, a hub for contemporary art.
The exhibitions are cyclical, and visitors have enjoyed pieces by El Greco, Ronnie Horn, Picasso, and more. 
The General Ticket admission is 4,00 €, and you can get your right here!
6. Visit the Faro de Cabo Mayor
If you want to enjoy a fantastic view of the rugged coastline, you should check out the Faro de Cabo Mayor, also known as Bellavista Lighthouse. 
To get there, you can hop on buses line 1 or 2 from the center of Santander. And if you're into photography, you're in luck! The Cabo Mayor Lighthouse is also a great art center where you can check out some amazing exhibitions.
7. Make a day trip to Comillas!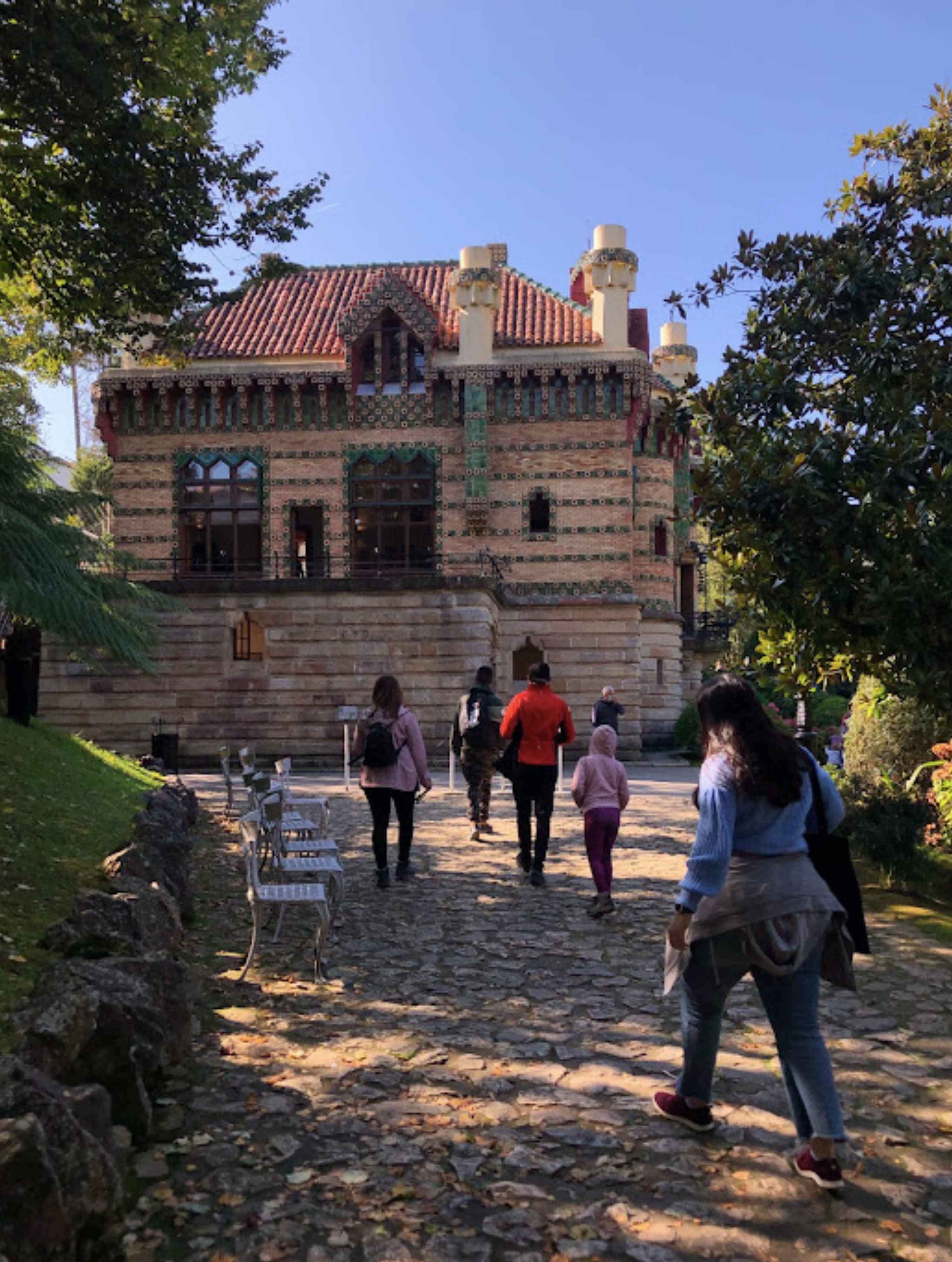 Comillas is a beautiful municipality 40 minutes away from Santander; it is the place where the famous University of Comillas started, where Gaudi would work when he was not busy with the Sagrada Familia, and where the old town and houses just seem to be the inspiration of a fairytale. 
You should do these things if you visit Comillas during your trip!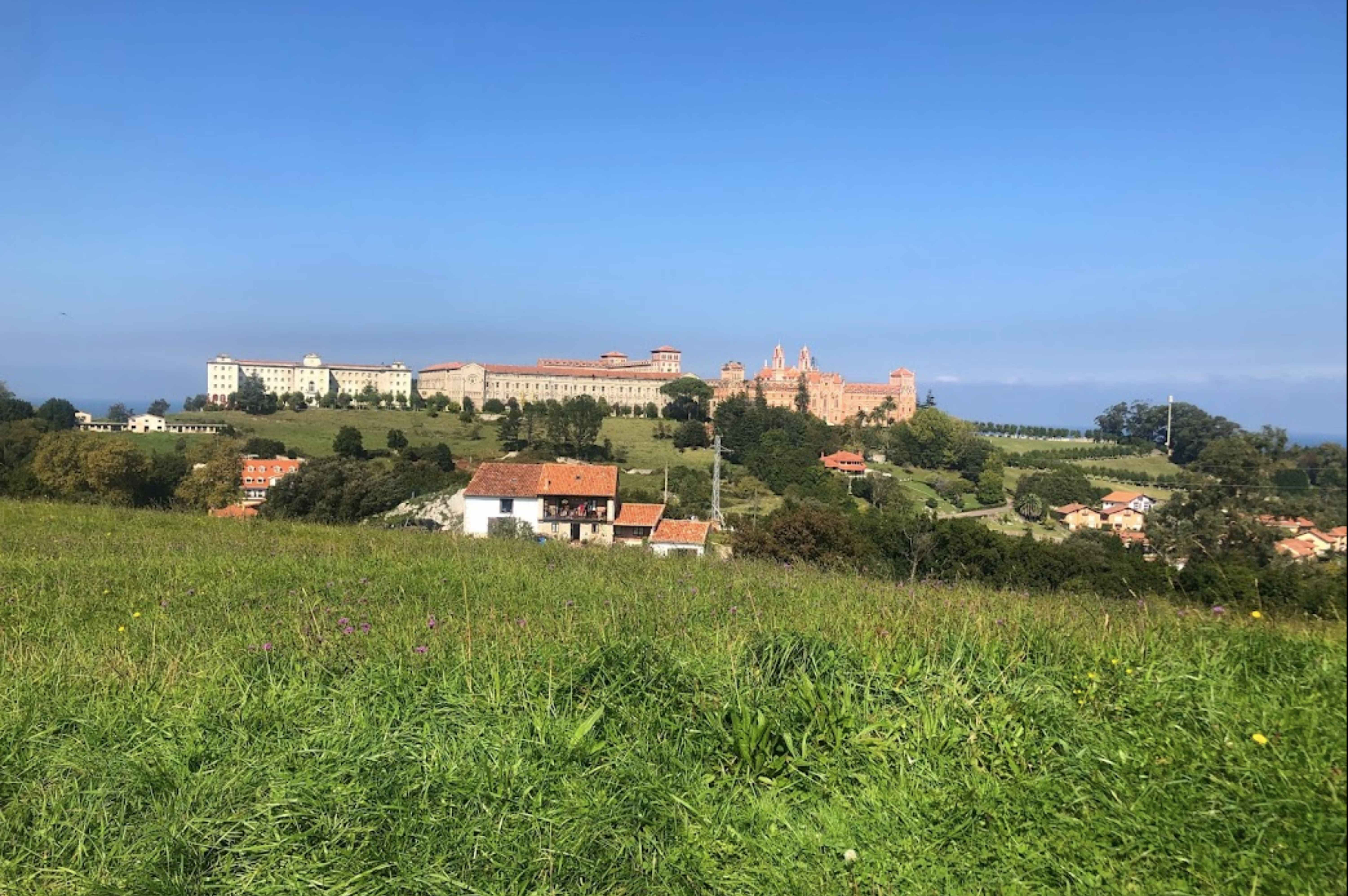 Capricho de Gaudí (El Capricho)
Sobrellano Palace (Palacio de Sobrellano)
Comillas Cemetery (Cementerio de Comillas)
University Pontifical of Comillas
Comillas Beach 
San Cristóbal Hill (Cerro de San Cristóbal)
Parish Church of San Cristóbal (Iglesia Parroquial de San Cristóbal)
Antiguo Hospital de San Rafael
Paseo de Solatorre
Torre del Mozo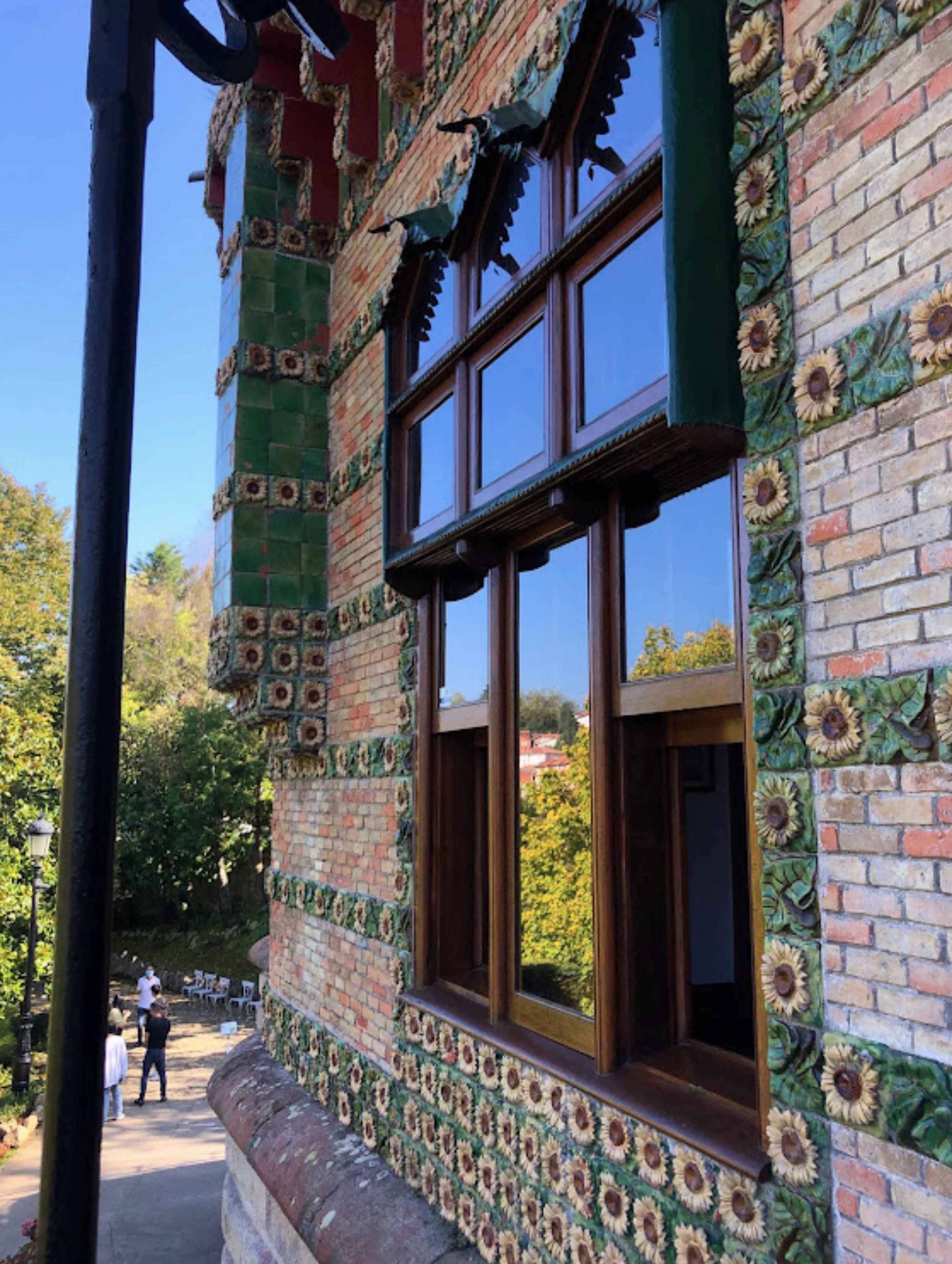 If you are near the Capricho de Gaudí, you can eat at the Restaurant Fuente Real. It is not the absolute best place in the world, but when I visited the landmark, we had to wait like 45 minutes for our turn. So, me and my family decided to try some tapas from the place. I recommend the salad of tomato with bonito (white tuna), the patatas bravas, the croquetas, and the rabas de calamar or squid strips(Catabria's specialty).
How to Get to Santander
Getting to Santander is pretty simple, as there are plenty of ways to reach this city, like taking a flight, train or bus. There's an airport, a train station, and a bus station that offer better connections to the city, so it's up to you to choose the mode of transportation that suits you best.
Madrid 
When traveling from Madrid, you have several direct transportation options. You can take a round-trip train for 30 euros, a direct flight for a similar price, or a direct bus for 15 euros. Now, the crucial difference here is the time spent on each transportation.
While the plane takes 1 hour, the train takes four and the bus more than 8 hours. 
Barcelona
The prices are very similar when you catch a plane from Barcelona to Santander. However, the train and buses are entirely different stories. 
Trains last more than 8 hours with one or two changes in between, and the bus will be 11 hours, usually with two stops in Zaragoza and Burgos.
Other cities
Suppose you are in autonomous regions close to Santander, such as Asturias, Navarra, the Basque country. In that case, I recommend either renting a car or getting bus tickets as it is more cost-effective and takes approximately the same time as the train. 
Best Time to Visit Santander
| Season | Average Temperature (°C) | Average Temperature (°F) | Average Precipitation (in) |
| --- | --- | --- | --- |
| Winter | 8°C - 13°C | 46°F - 55°F | 3.5 - 4.3 |
| Spring | 12°C - 17°C | 54°F - 63°F | 2.4 - 3.1 |
| Summer | 18°C - 24°C | 64°F - 75°F | 0.8 - 1.6 |
| Autumn | 15°C - 20°C | 59°F - 68°F | 2.8 - 3.5 |
Santander is a beautiful city that can be visited at any time of the year, but the experience can vary depending on the season. If you prefer mild weather and avoid large crowds, then the best time to visit is from April to June or September to October. During these months, temperatures are pleasant, and there are fewer tourists, which means you can enjoy the city's attractions without the crowds.
If you love the beach and want to swim in the sea, then July and August are perfect for visiting Santander because of its warm and sunny weather. However, the city is bustling with tourists during these months. Keep in mind that accommodation prices may be higher than usual.
Even though winter brings a Christmas charm to the city, I would exclude late November and December to March from your travel plans. The weather can be very cold and rainy from January to April, and some attractions may be closed due to the low season. Therefore, it's best to avoid these months if you want to enjoy Santander's outdoor activities.
Where to Eat in Santander
Brunch & coffee
If you're in Santander and looking for a great coffee and brunch spot, you should definitely check out Salvaje. Located just a few blocks away from Paseo de Pereda at C. Ataulfo Argenta Músico, 31, Salvaje sits on a lovely corner and offers a cozy atmosphere.
I highly recommend trying their flat white with amazing latte art and their delicious shakshuka.
Lunch or Dinner
I highly recommend Cañadío, a Cantabrian cuisine restaurant with delicious dishes and great recommendations for lunch or dinner.
Located four blocks away from the Paseo de Pereda in C. Gómez Oreña; Cañadío is famous for its tortilla, and the tarta de queso (basque cheesecake) are two of the most famous dishes, including the traditional squid strips!
Dinner
Tonight, we're ditching the usual fare and heading to one of Spain's finest Italian restaurants. Located on Calderón de la Barca Street, just a stone's throw from the train station, "El Italiano" imports fresh ingredients directly from Italy and boasts over 60 authentic Italian recipes on their menu. It is the perfect spot for an enjoyable dinner!
Where to Stay in Santander
Luxury 
For an average of € 180 per night, the Eurostars Hotel Real is one of the most luxurious accommodations in Santander. With a place-like structure, this hotel offers stunning views of the Santander bay, breakfast included, and more amenities like a gym.
Standard
The Hotel Silken Coliseum has great things to offer for new visitors to Santander. You get a centric location in the city for an average of 85 euros per night, plus other amenities such as a gym, Wi-Fi, and breakfast!
A second option would be the Silken Hotel Rio Santander, which is a bit further away from the old town but has incredible views of the Sardinero beach!
Budget
Suite Home Pinares offers a unique accommodation experience right next to Sardinero Beach for an average price of €65 per night, which includes breakfast. While the hotel has limited space, its stunning rooms and immaculate cleanliness make up for it. Customers have praised the hotel's home-like ambiance.
One of the hotel's best features is its secluded location. It is closer to the beach and a bit further away from the city center. A 30-minute walk would take you to the Paseo de Pereda or the Magdalena Palace, where you can enjoy a leisurely stroll or admire the beautiful architecture.
Map of Santander in Spain
How Much Does It Cost to Visit Santander?
Request information: hello@sensationalspain.com
How much money you need for your trip to Santander depends on many things, such as how many people are traveling, the type of activities you want to do, accommodation, the duration of your stay, restaurants, and most importantly, the time of year.
To help you more accurately, please don't hesitate to reach out to us via email! Share the details of your desired trip to Spain, and we will provide you with a price estimate and offer local advice for all your travel needs.
Choose your Spain Itinerary
1 Day in Spain? 10 Best Things to Do in 24 Hours!
2 Days in Spain: Trip Ideas & Itineraries to Enjoy Your 48h
3 Days in Spain: What's the Best Itinerary for Your Trip?
4 Days in Spain - Best Travel Itineraries for Short Trips
5 Days in Spain: Itineraries to See (almost) Everything!
6 Days in Spain: The 3 Best Itineraries for Your Trip!
7 Days in Spain: The 3 Best Itineraries for Your Trip!
---
Santander is a stunning coastal city located in the north of Spain, which I had the pleasure of visiting and enjoyed a lot! If you have any queries, questions or suggestions about this trip, please feel free to leave a comment below! We would love to hear from you.
Happy travels!