The Four Seasons in Spain and Where to Enjoy Them
October 4, 2022
There are only two seasons in Spain: Summer and Football.
I'm kidding. Spanish people have the blessing of enjoying the 4 different seasons with their frosts and cons. (okay enough with the puns!)
In this post, I'll explain everything about Climate in Spain during the different seasons, how we enjoy them, the average temperatures from day to day (and in the same day), precipitations, and humidity facts, so you are prepared to visit Spain!
And talking about changes in temperatures on the same day, I must tell you about a bipolar weather experience my friend had in Pamplona last Winter… But that's a story for later!
Pack your sunglasses and light clothing because we're starting with the most well-known Spanish Season: Summer!
1. Summer in Spain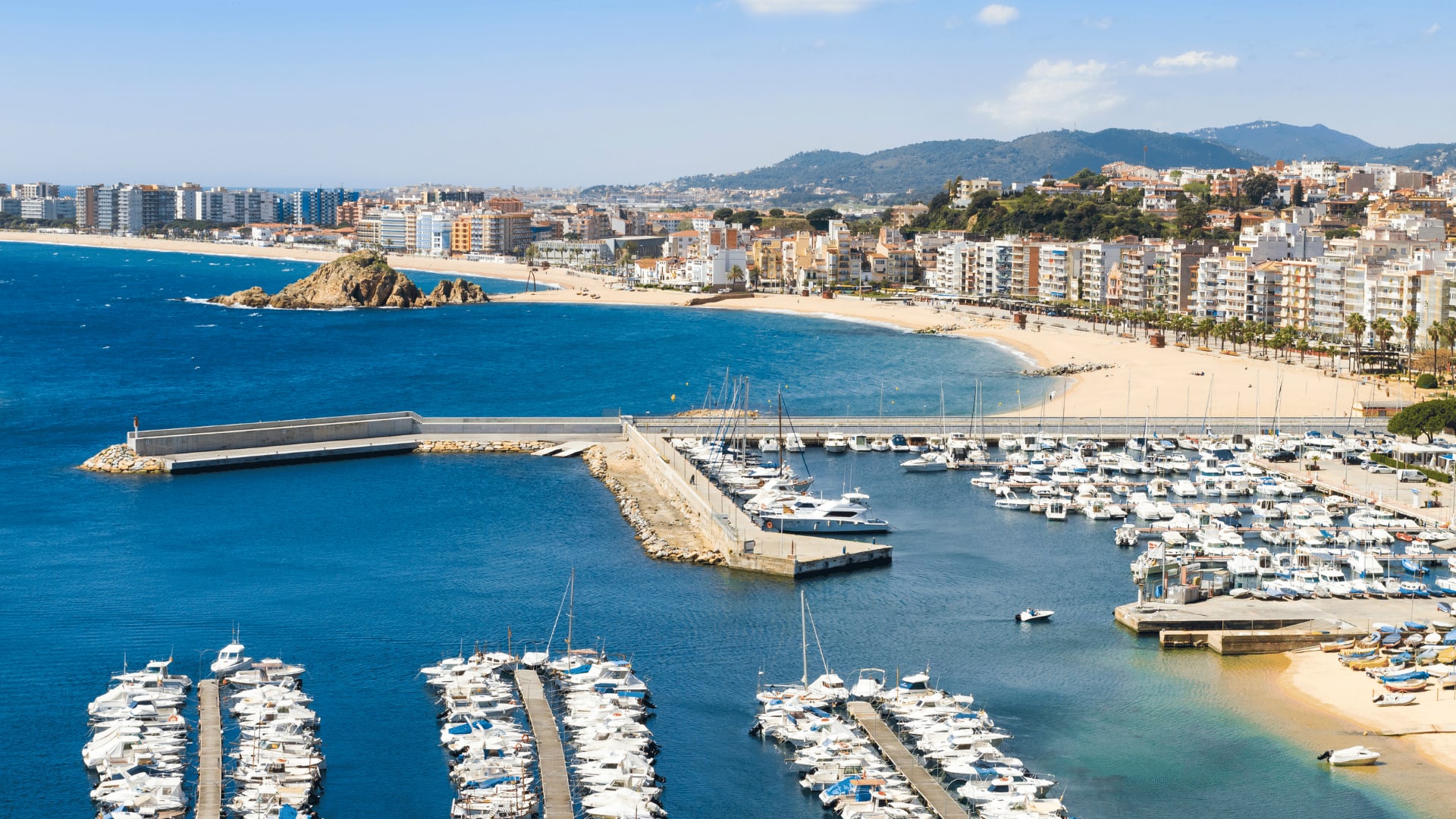 Summer in Spain begins on June 21. Ending on September 23. (In Central European Time)
The summer season in Spain is extremely hot and warm. It lasts about 4 months, with July and August being the warmest, while September and early June are more comfortable. 
🏖️ Read Full Article: Summer in Spain: 10 Best Places To Visit & Weather Info
In summer, tourists and locals take the warm weather as an opportunity to spend most of their days refreshing at the beach or pool. Besides, many outdoor festivals, celebrations, and festivities take place, which they all love and enjoy. Spaniards love partying!
There is a lot of sun during the season. Daily average temperatures are around 30ºC (incredibly warm), and the sun is always out. There's at least 11 to 12 hours of daily sun, and it rarely rains. 
Local tip: Coastal zones are more pleasant since wind from the sea refreshes a lot and makes the heat more bearable for everyone! But we have plenty more secrets to survive the Spanish heat. 
According to the State Meteorological Agency (AEMET), 42 days of heat waves were recorded in July and August of 2022. It was, indeed, a hot summer… people had a hard time sleeping at night, which was never seen before.
In the north of Spain, summers are relatively warm and pleasant. Especially to the north of Galicia, Asturias, and Cantabria, where an Oceanic Climate predominates, temperatures rarely surpass 30 °C. However, there is not much sun, and precipitations can be present during these months.  
As for the continental climate (characterized by significant changes in temperatures between day to day and different seasons), summers are really dry and warm, with temperatures from 25 °C to 35 °C in the daytime. 
Now, Summer in Southern Spain is an entirely different story. If you've heard the stereotype of "Spaniards are all about sun, beaches, party" it is probably because that person came around those dates to the south. 
In the south, there are plenty of sunny days, warm temperatures, and almost no rain. So, you must pack lighter colors for your outfits, a good pair of swimsuits, sunglasses, sunscreen, and linen. 
While in places like Extremadura, in the western part of the Iberian Peninsula, summer temperatures are about 26º, getting warmer every time you get closer to the south. 
Amazing places to Spend Summer in Spain are:
Costa Brava
Cantabria
Asturias
Mallorca
Cádiz
2. Fall / Autumn in Spain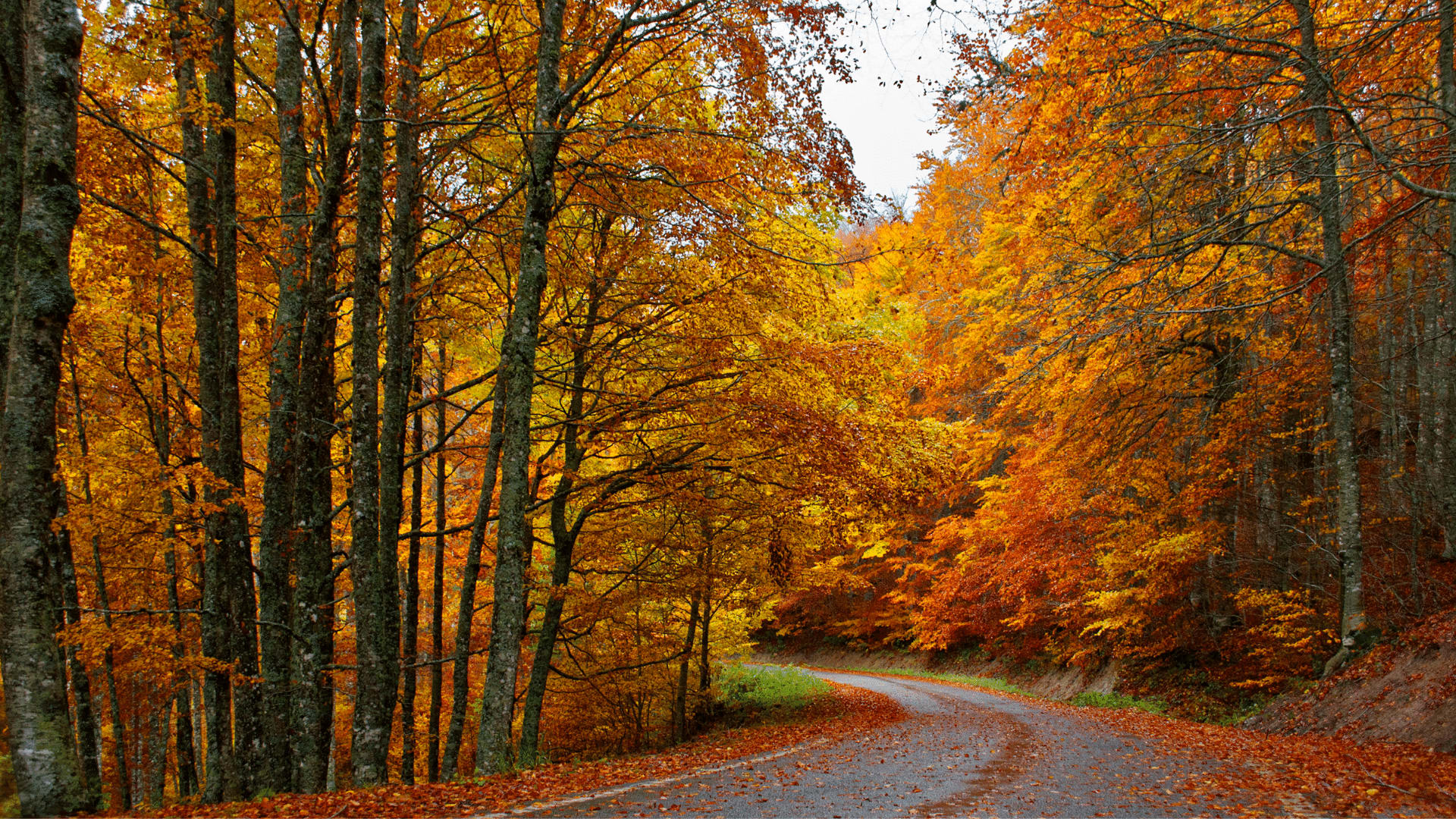 Autumn / Fall in Spain begins on September 23. Ending on December 21. (In Central European Time)
This season characterizes by its lovely atmosphere. In Spain, fall is primarily cold but never reaches extreme weather.
Temperatures are about 82.4ºF and 55.4ºF. And they begin to drop during October, with a minimum of 46.4ºF and 68ºF. And, it does rain occasionally around these dates.
🍂 Read Full Article: 5 Best Autumn Destinations in Spain: Weather & Fun Activities
Since the weather is cozy and chilly, and there are many holy days and national festivities in Autumn, Spaniards enjoy their getaways and weekends at different Spanish Countryside locations. Which are perfect for enjoying the fall landscape we all love.
You can really appreciate the different seasons in this country, as you might see. But it's impressive how environments, nature, and landscape can change depending on the region you visit. There are many plans and activities, which makes it a perfect destination for tourists who want to visit these days and are looking for something different than spending vacations at the beach or the sea.
Another great thing to do in October is to visit some vineyards. Spain is known for having the best wine regions in Europe. This is thanks to the different climate conditions, temperatures, and geography. Spain is really blessed and has very hardworking people who take care of it very well!!
However, as the cold wind masses interact with the heat wave we just described in summer, it creates the perfect environment for some stormings. November is the rainiest month in Europe, so if you're planning your Fall Outfits, please do not forget your umbrellas and some water boots. Andalucia, Cantabria, Galicia, and the Canary Islands are some places where it rains the most in November.
Still, northern Spain takes the first place in regions where it rains the most during fall. Also in the South of Valencia, North of Alicante, and North of Baleares, in parts of Cadiz, and the Central System.
Pretty landscapes and leaves falling off the trees is what you're picturing right now, isn't it? Well… Humidity also plays a significant role in this Autumn theater scene. As fall starts taking place and rains become more frequent, it is expected to perceive a humid environment.
Best places to see the stunning Autumn in Spain:
Zaragoza, Aragón
Gijón, Asturias
3. Winter in Spain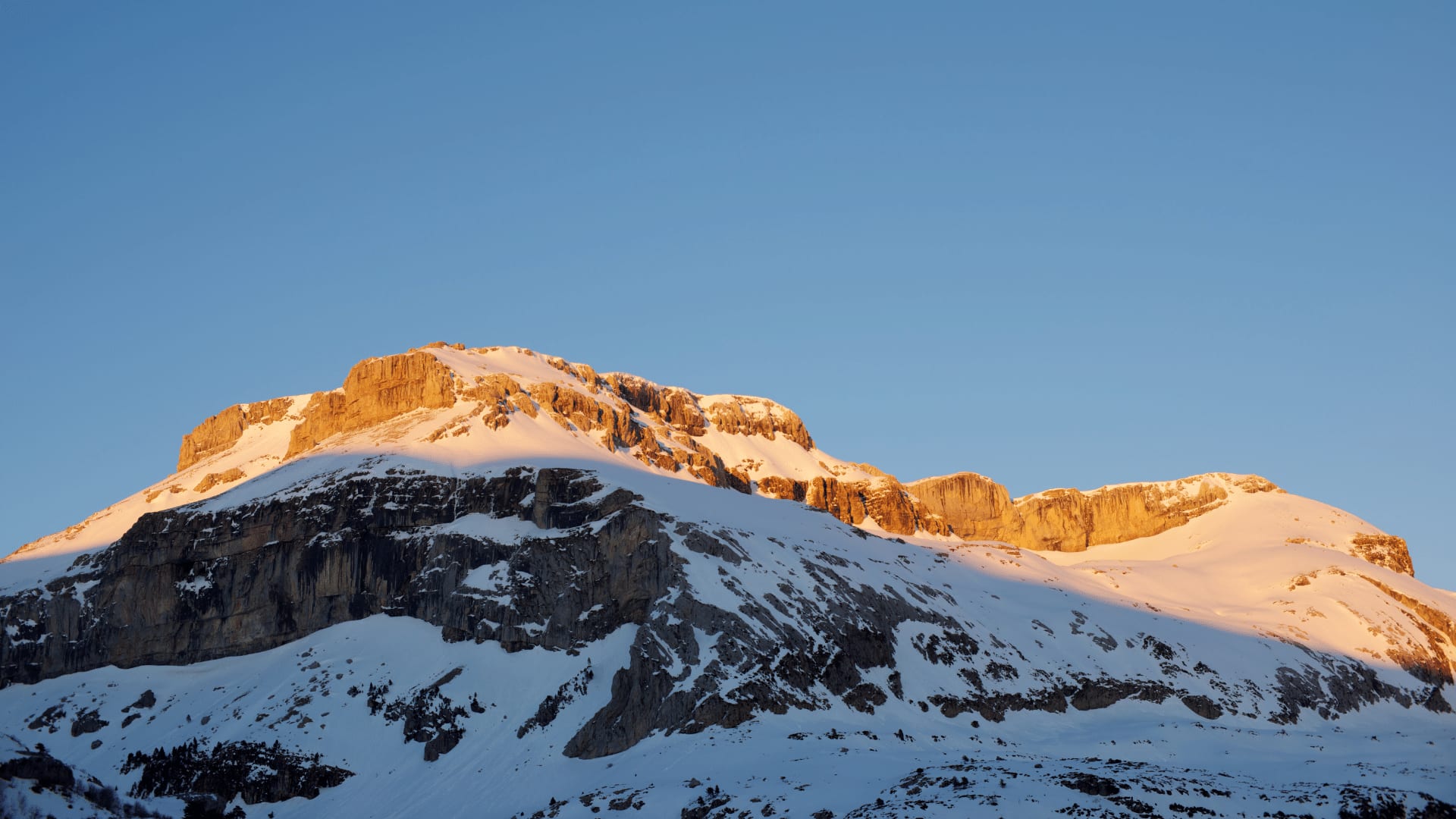 Winter in Spain begins on December 21. Ending on March 20. (In Central European Time)
Most people say they definitely prefer cold weather but to a certain degree. And that's why Spain has one of the best climates in Europe!
Temperatures range from 32ºF and 60.8ºF.
In the north and higher altitudes, days are mostly cloudy, and foggy and downpours are very common, especially between the Atlantic and Galician mountain ranges.
Yes, you can see the snow in Spain. So… Please, get yourself a place with central heating, you can thank me later.
❄️ Read Full Article: Spain in Winter: Weather, Destinations, Tips & more
While in Southern Spain and in the rest of the country, the winter weather gets really dry and sunny. And, in the east of the Maritime Zone, there are slightly fewer precipitations because it is further from the Atlantic Ocean.
Also, it is important to highlight that Spain is not as cold as other Northern European countries, known for having long, grey, and chilly winters. And its coldest month is undoubtedly January, with an average temperature of 51.8 to 55.4 in the whole country.
But it depends on the region, since the lowest temperature recorded in Spain was -25.6 ºF in the Winter of 1956 in the town of Lleida, in Catalunya. There are many places to go skiing in Spain in Winter, and it's a lovely plan to do with your friends, family, and loved ones. I suggest you go to Formigal, in the province of Huesca or to other alpine ski resorts in Spain, like the Catalan and Aragonese Pyrenees or the Cantabrian Mountain Range, which have beautiful landscapes!
Now, talking about the winter holiday season. Spain has lots of meaningful traditions and cultural celebrations taking place in Winter.
But, is Winter in Spain worth it for foreigners? Find out here: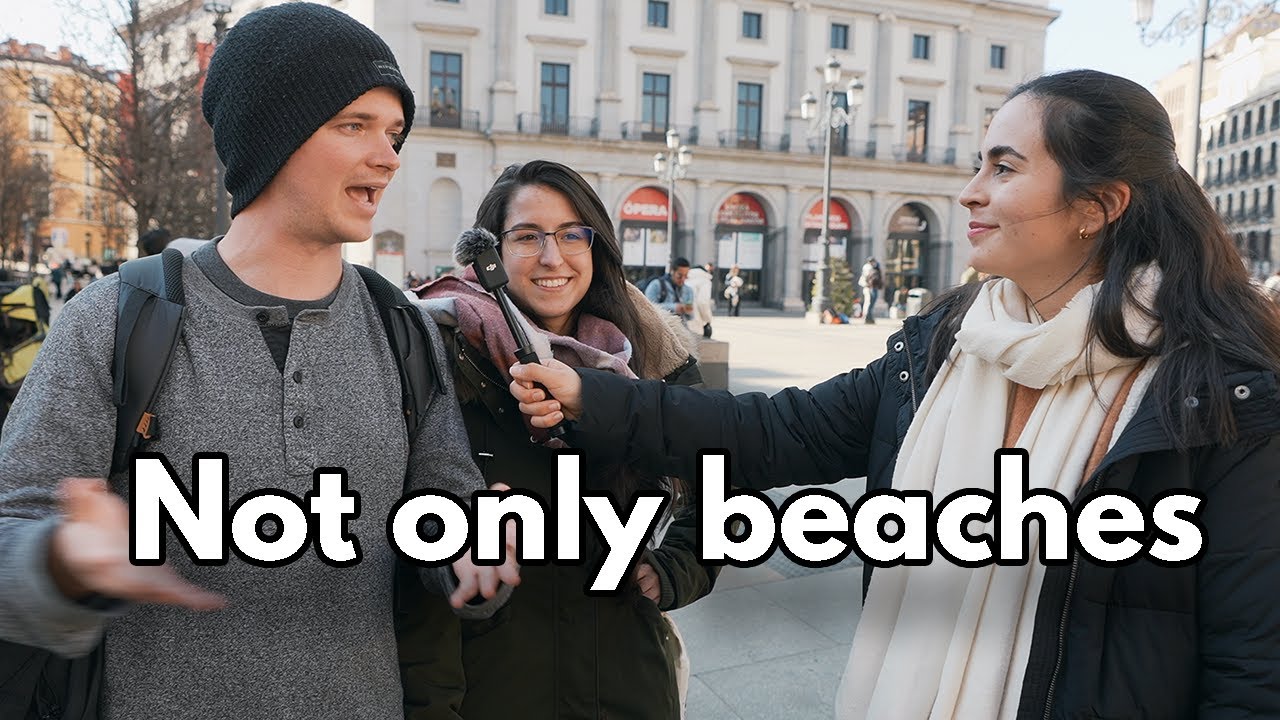 Winter calls for visiting Christmas Markets in Spain, cozy Xmas movie nights munching on a batch of cookies and traditional pastries.
Lastly, I would say that the best places to go in the Winter season are:
Granada, Canary Islands
Vielha, Catalunya
Formigal, Huesca
Picos de Europa, Asturias
Navacerrada, Madrid
Carolina, 26 years old: I spent last Winter in a town in Navarre and was shocked at how bipolar the climate was! The city was surrounded by mountains and had very significant variations in latitude. This means the weather can be really different daily, even on the same day! 

So, I woke up on a Winter morning on a usual weekday to go to work, and it was snowing! The sky was cloudy and foggy, and the temperature was not too cold, at least 41°F.

Then, two hours later, the sun was completely out, and the temperature increased to 60.8°F (weird for a snowy morning, isn't it?). Suddenly a rainbow came out! How pretty? 

But it didn't last long until the sky became dark again and started raining and storming with snow below 32°F… My outfit was simply not prepared for this day. 

After 1 hour, the bright sun came out again, only to repeat the same pattern until 6 p.m.! 

It definitely was an unbelievable experience.
4. Spring in Spain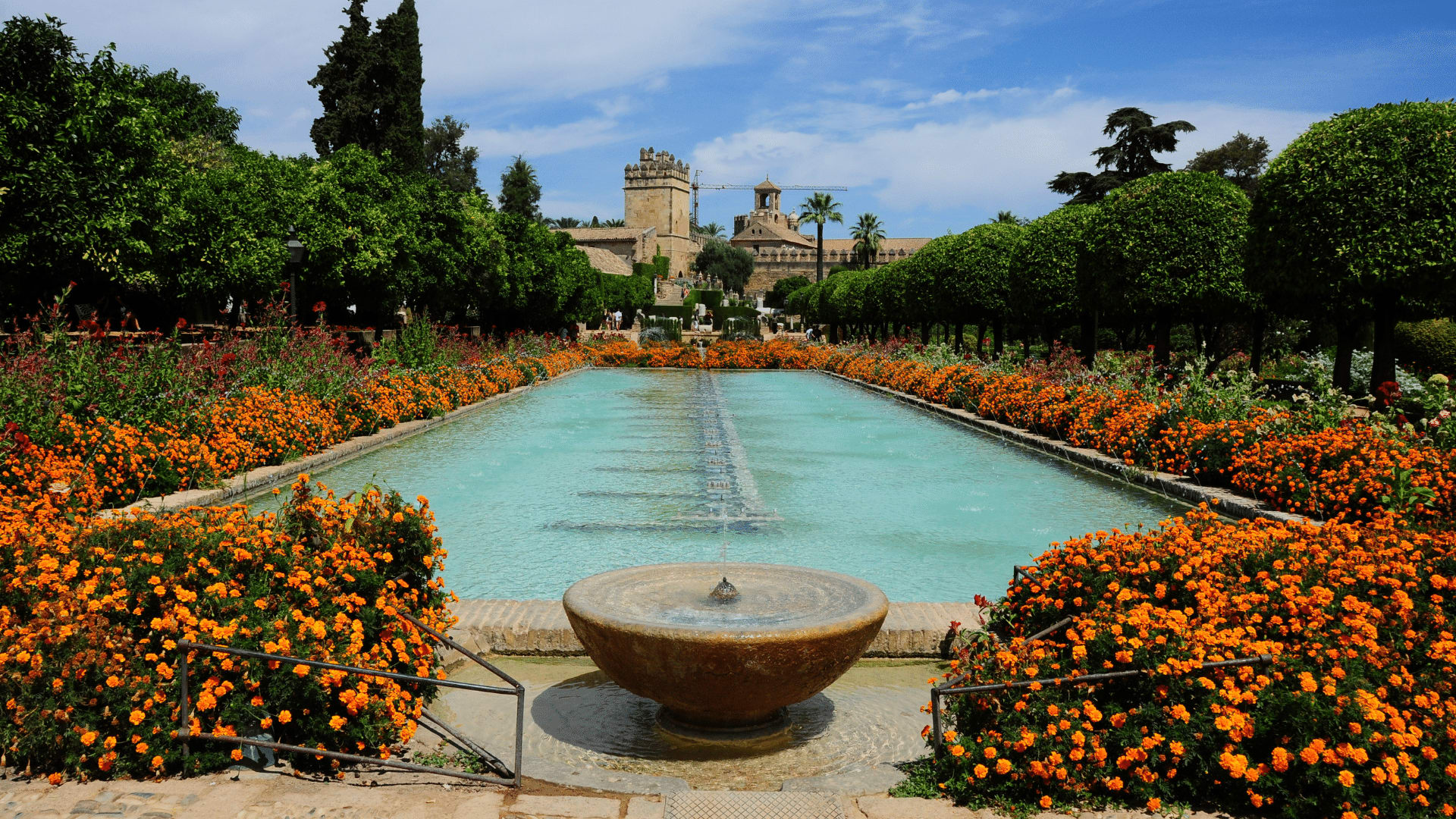 Spring in Spain begins on March 20. Ending on June 21. (In Central European Time)
Temperatures during Spring in Spain increase as months go by. During March, the average minimum weather is 37.4ºF and 60.8ºF, while in May, 55.4ºF, and 82.4ºF.
The environment might feel warm and humid, which provokes low-intensity precipitations. Almost in the middle of Spring is when temperatures are at their best, and people say it's the best time to visit Spain.
People use this delightful weather as an opportunity to take enjoyable walks and make hikes or excursions to forests and countryside locations. It does rain so the trees and flowers can flourish, but they're every time less often. Days are longer, and nights are chilly.
🌸 Read Full Article: 10 Best Spring Destinations in Spain: Weather & Fun Activities
Days between summer and Winter are full of bright colors, energy, and joy. Especially in some cities where festivities and celebrations are a huge deal around these dates, like in Sevilla. In this province, they welcome the "flower season" with their famous "Sevillian April Fair." where everyone can appreciate how incredible the culture is in Andalucia, an Autonomous Region in Spain.
Some people say Spring is the best season to do "El Camino de Santiago," a mystical and spiritual route for those who love walking and hiking.
But, if those plans are not your cup of tea, there are many other festivals and activities to enjoy as the temperature keeps warming up for summer. Spaniards look for any opportunity to spend their afternoons catching up with some friends and colleagues. There's even a particular name for bar hopping after a work day, called "Afterwork."
Spring is characterized by people getting out of the streets again to the terraces and becoming more active. (Although Spaniards are active all year round!)
Last thing, if you're thinking about going to a beach or taking the sun, of course you can! But beware because the water must be cold! However, the closer you are to Northern Spain, the cooler the water will get!
If you ask me, I would say that this is just the right time to visit the central cities and famous provinces in Spain, since the environment is lovely and the temperatures are great for long walks and some sightseeing.
Madrid
Córdoba
Valencia
Málaga
Barcelona
Moral of the story: Always check the weather forecast from the specific place you're planning to visit and pack clothing for everything.
---
Do need an itinerary for your trip? Come and discover this wonderful places by yourself! I'm sure you'll be surprised with the crazy amount of cultural offer Spain provides its visitors.
Choose your Spain Itinerary:
1 Day in Spain? 10 Best Things to Do in 24 Hours!
2 Days in Spain: Trip Ideas & Itineraries to Enjoy Your 48h
3 Days in Spain: What's the Best Itinerary for Your Trip?
4 Days in Spain - Best Travel Itineraries for Short Trips
5 Days in Spain: Itineraries to See (almost) Everything!
6 Days in Spain: The 3 Best Itineraries for Your Trip!
7 Days in Spain: The 3 Best Itineraries for Your Trip!
Let me know if you have any questions regarding cultural activities and art experiences in Spain. I'll be happy to help you!