Travel to Siguenza: 5 Best Activities, Food & Attractions
October 19, 2023
Updated:

October 25, 2023
Published: October 19, 2023
There's a paradise in the Sierra Norte of Guadalajara, and it's called Singüenza. It is a beautiful small town in central Spain that few people know about.
If you're looking for a unique day trip from Madrid, this town is the perfect spot! It's super close to the city, and if you've already checked out Toledo and Segovia, why not keep exploring the small towns that keep Spain's biggest traditions alive? The city has deep roots and a rich culture, so it's worth visiting!
Allow me to lead you through the medieval streets of Sigüenza and show why this location is very unique. I can help you discover the finest places to enjoy a delicious lunch, select the most convenient hotels (some which are in the middle of centuries-old landmarks) and tell you the best time to visit this city.
So pack your bags and head to Singüenza for a relaxing weekend getaway from Madrid or the surrounding areas. You won't regret it!
---
What is Sigüenza?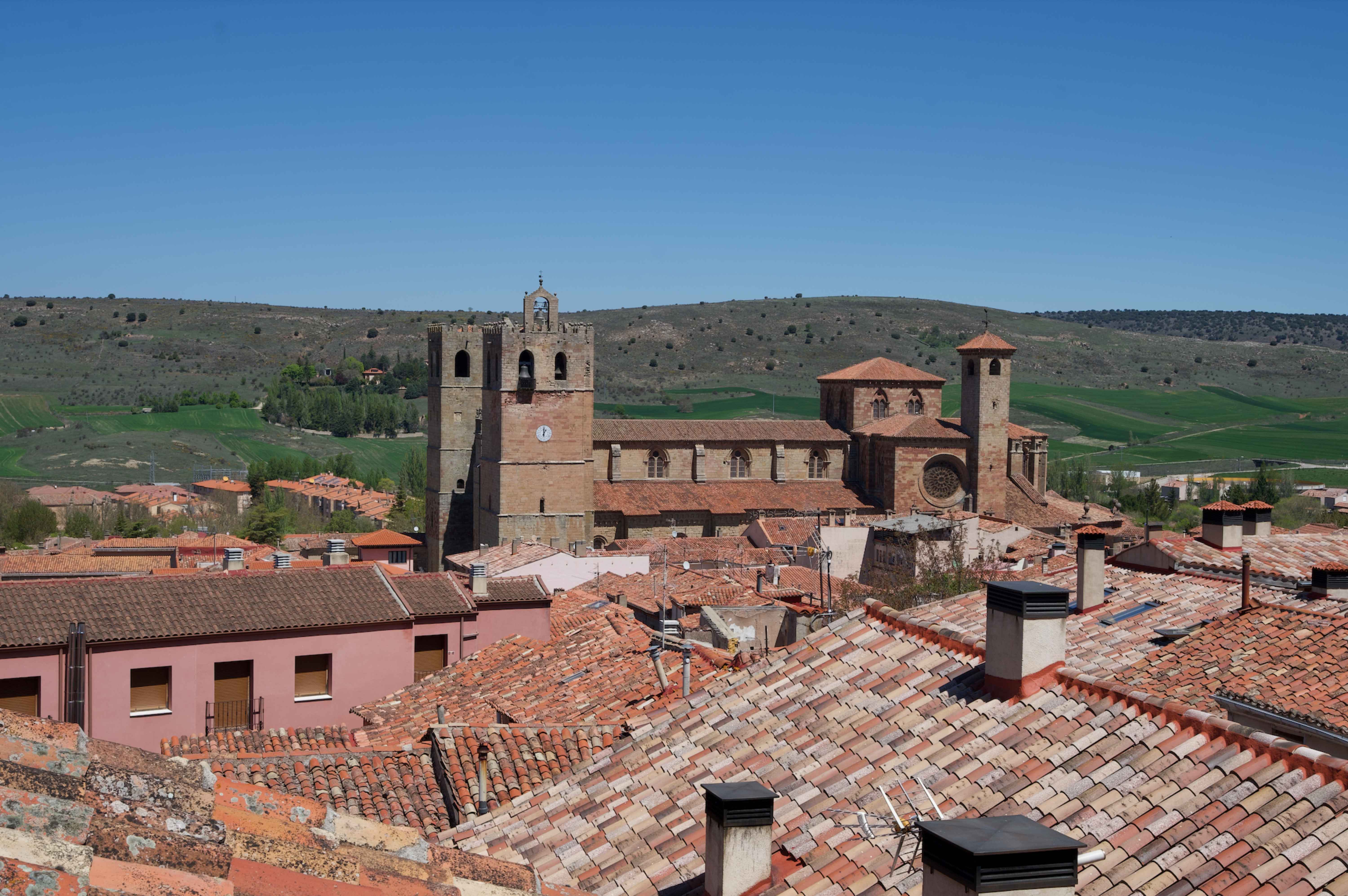 Sigüenza is a city in Guadalajara, central Spain, known for its cultural heritage. Its streets and buildings reflect centuries of history, and it is home to many museums, art galleries, and festivals celebrating its traditions and history.
It is a paradise for nature enthusiasts, and the surrounding countryside offers beautiful natural landscapes. The city is also great for visiting local restaurants and taverns since you can savor traditional Spanish and regional dishes.
They celebrate the Annual Medieval Festival in July, and the city becomes a spectacle. Locals are known for their hospitality and welcoming spirit, so I'm sure you'll feel at home in this small, charming town.
Best Things to Do in Sigüenza
1. Santa Maria de Siguenza Cathedral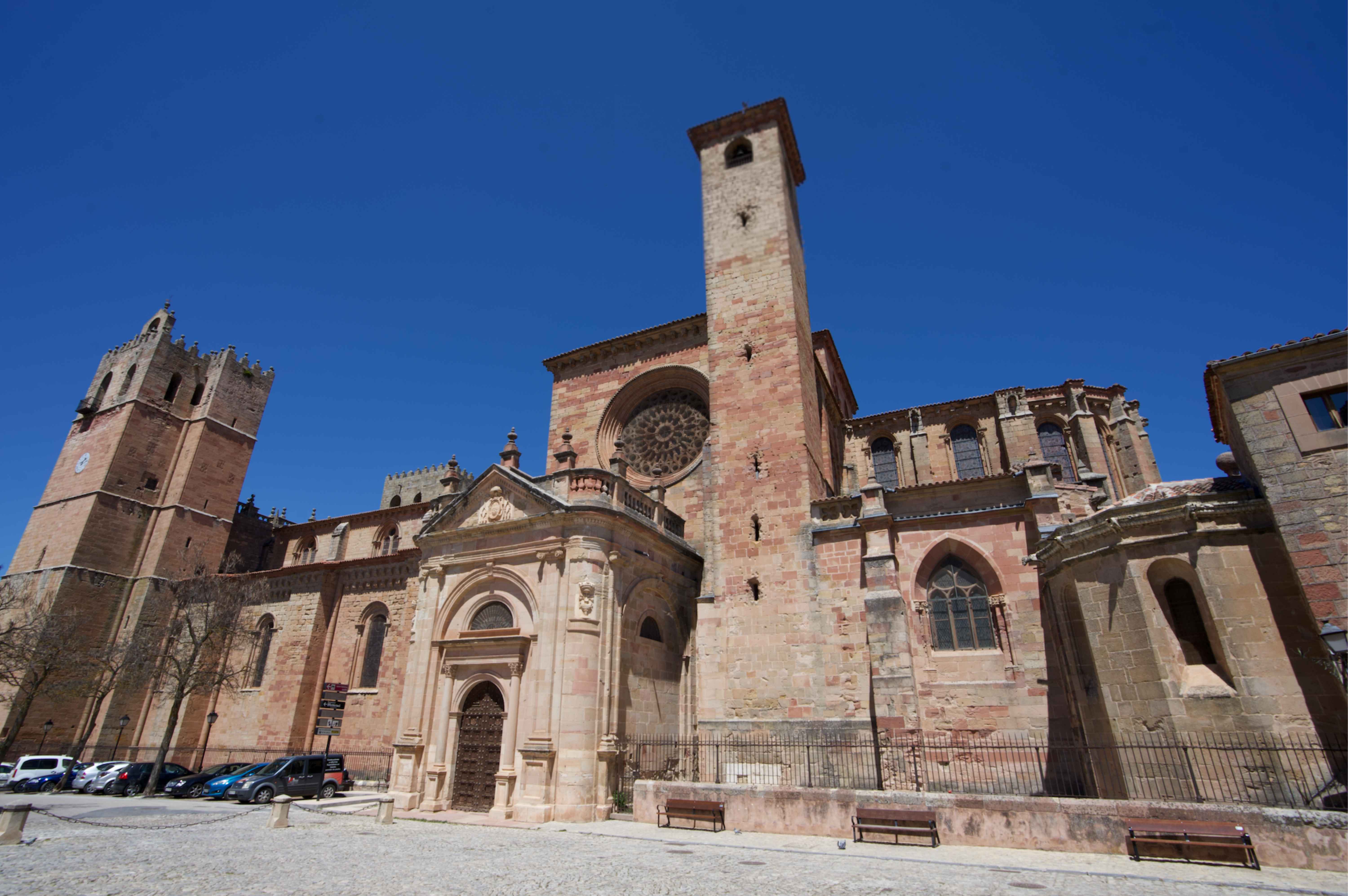 This church is one of the most beautiful in Spain and is definitely a must-visit, especially if you're a Christian. The town of Sigüenza is a calm and peaceful escape from the busy cities, where you can soak in the tranquility and experience traditional customs.
The church's main style is a unique blend of Romanesque-Gothic with Aquitaine-Burgundian influence, which gives it a charming and distinct design. 
It's one of our country's treasures, and you'll love wandering around the naves, chapels (especially the Doncel, a fantastic sculptureal art piece), the cloister, and museum filled with stunning works of art (including an annunciation by El Greco).  
2. Eat traditional food in the Old Town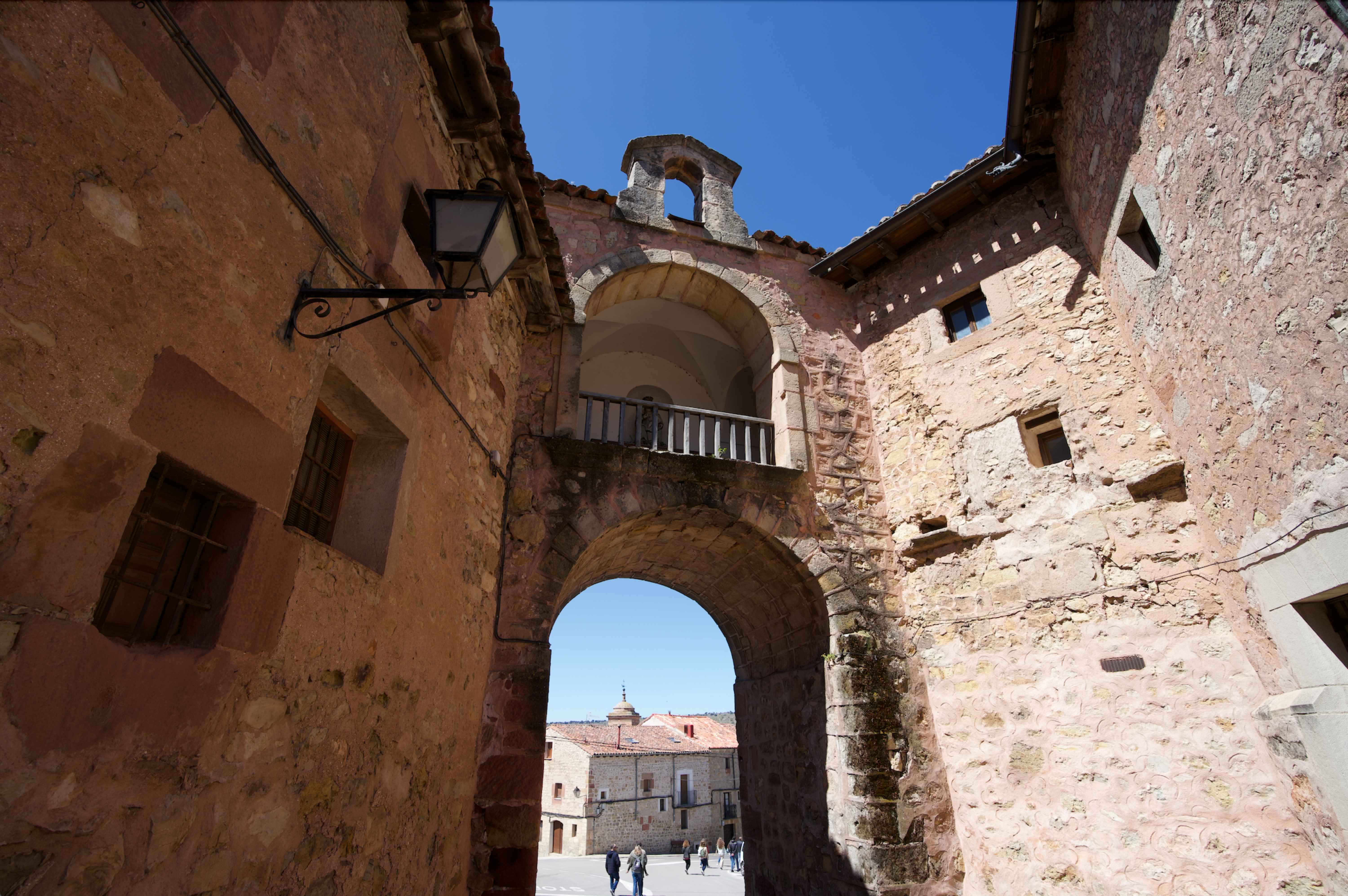 You must savor the traditional flavors of the region while visiting Sigüenza. They say that people from Pueblos really know how to cook delicious dishes. The most famous food you'll find here is mainly Roast lamb, goat, migas with chorizo, Castilian soup, and many more!
After filling your belly with this tasty food, stroll the enchanting old town leisurely. It has well-preserved medieval buildings and friendly locals, and the city has a magical aura that's hard to ignore.
No joke, you literally feel like you're taking a tour through history.
Just a few minutes in, you'll see the region's rich heritage, from the Roman ruins to the Arab era, the Reconquest, and the Spanish Civil War.
Don't miss the iconic Church of Santiago, Church of San Vicente, the Plaza Mayor, the Hermita del Humilladero, Nuestra Señora de los Huertos, the Monasterio de las Ursulinas, and the Hermita de San Roque. Sigüenza is full of religious sites!
Also, there's a spot near the Monasterio Nuestra Señora de los Huertos where they sell the most delicious artisan truffles! You must try them.
3. Siguenza Castle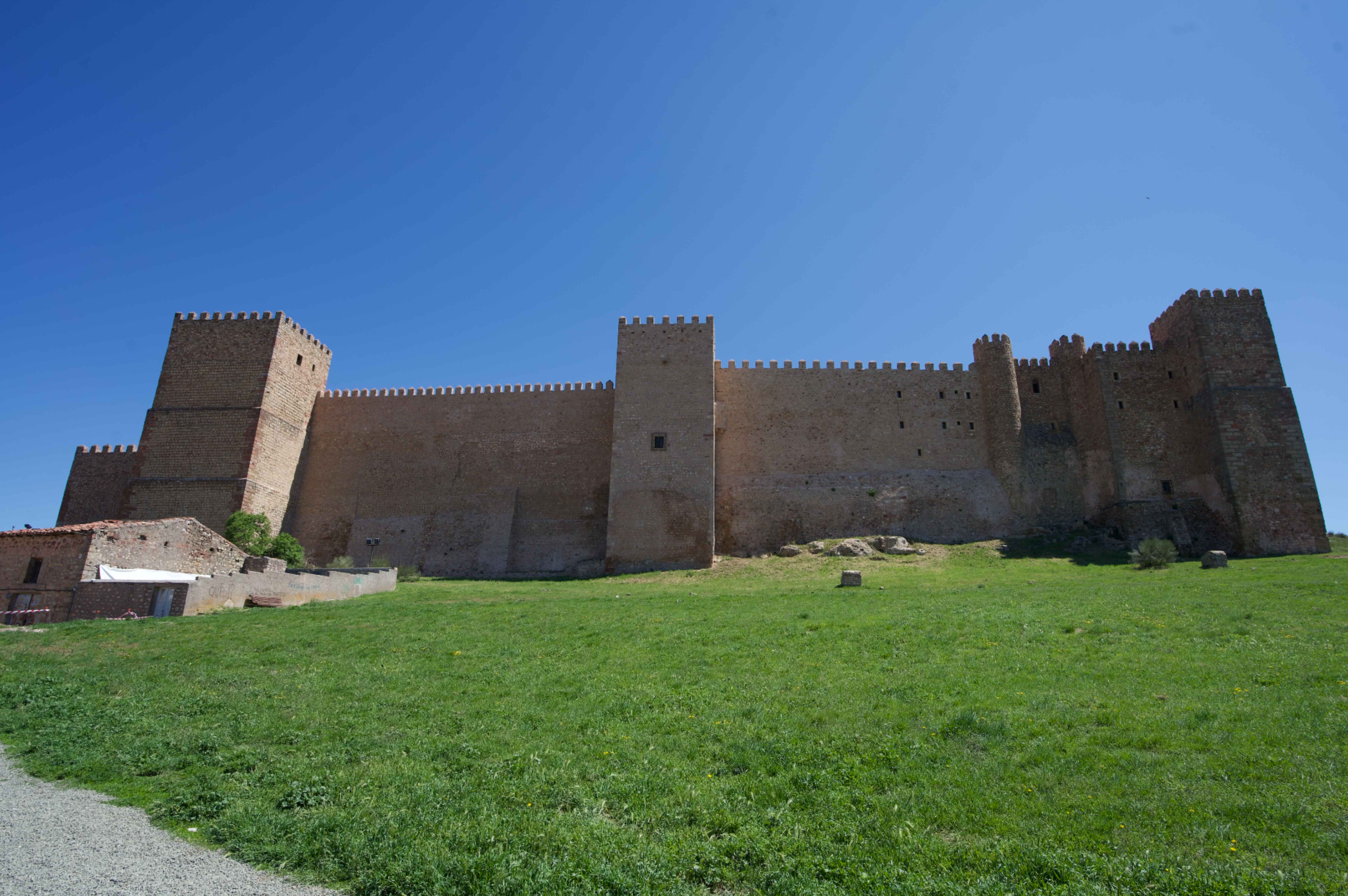 It's fascinating that this lovely town of Sigüenza owes its growth to the Castilian monarchy. And it's even more interesting that in 1138, Alfonso VII granted the bishops civil lordship over the city and its people, which brought it back to life. 
It became known as "the one of the hundred bishops." Since then, the bishops of Sigüenza have played a significant role in the history of the village and its castle. 
They built, expanded, and fortified the castle, making it one of the largest and most important in the country!
In the castle's halls, they added chapels, courtrooms, courts, and prisons; many soldiers and servants were in charge. 
The bishops lived there long, making it a hub of activity. Since then, the castle has become essential to the village's heritage.
4. Visit Casa del Doncel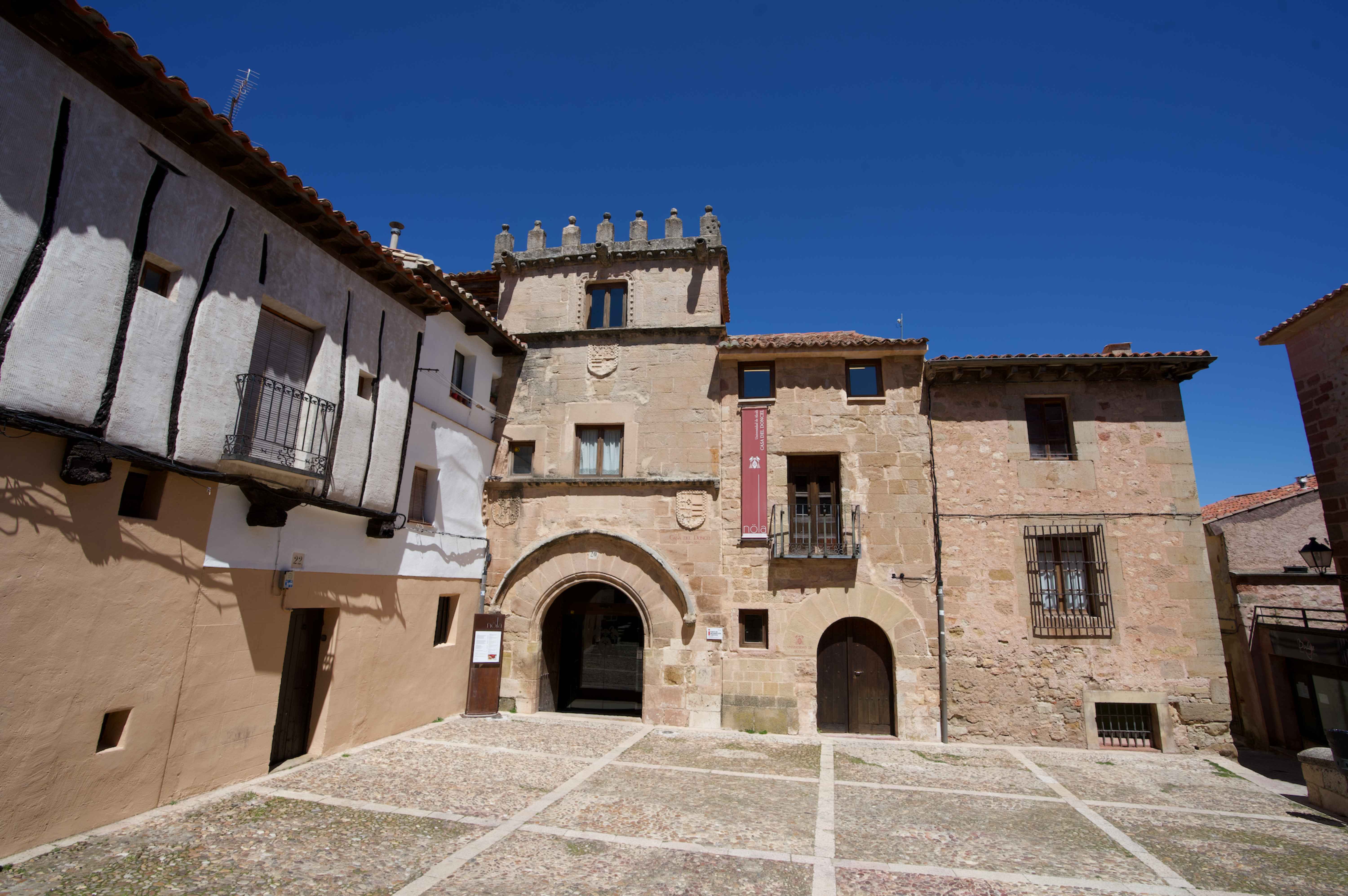 Casa del Doncel is a magnificent house that dates back to the 15th century, initially built in the 13th century and renovated in the 15th and 16th centuries.
It is also known as the Palace of the Marquises of Bédmar. It is a civil Gothic, and Mudejar-style restored building.
It's worth visiting to see the Mozarabic culture remains, which are unique compared to other houses in the historic center.
The palace was once the residence of the family of Martín Vázquez de Arce, the Doncel, and has been rehabilitated by the University of Alcalá de Henares to host its summer and university extension courses.
The house has been turned into a museum, showcasing the different periods of its history. So I'm sure you'll have a fascinating visit!
In case you get hungry, there's a restaurant that looks pretty nice. However, it doesn't receive many visits, and the opening times may vary.
5. Walking Route with Northern Guadalajara landscapes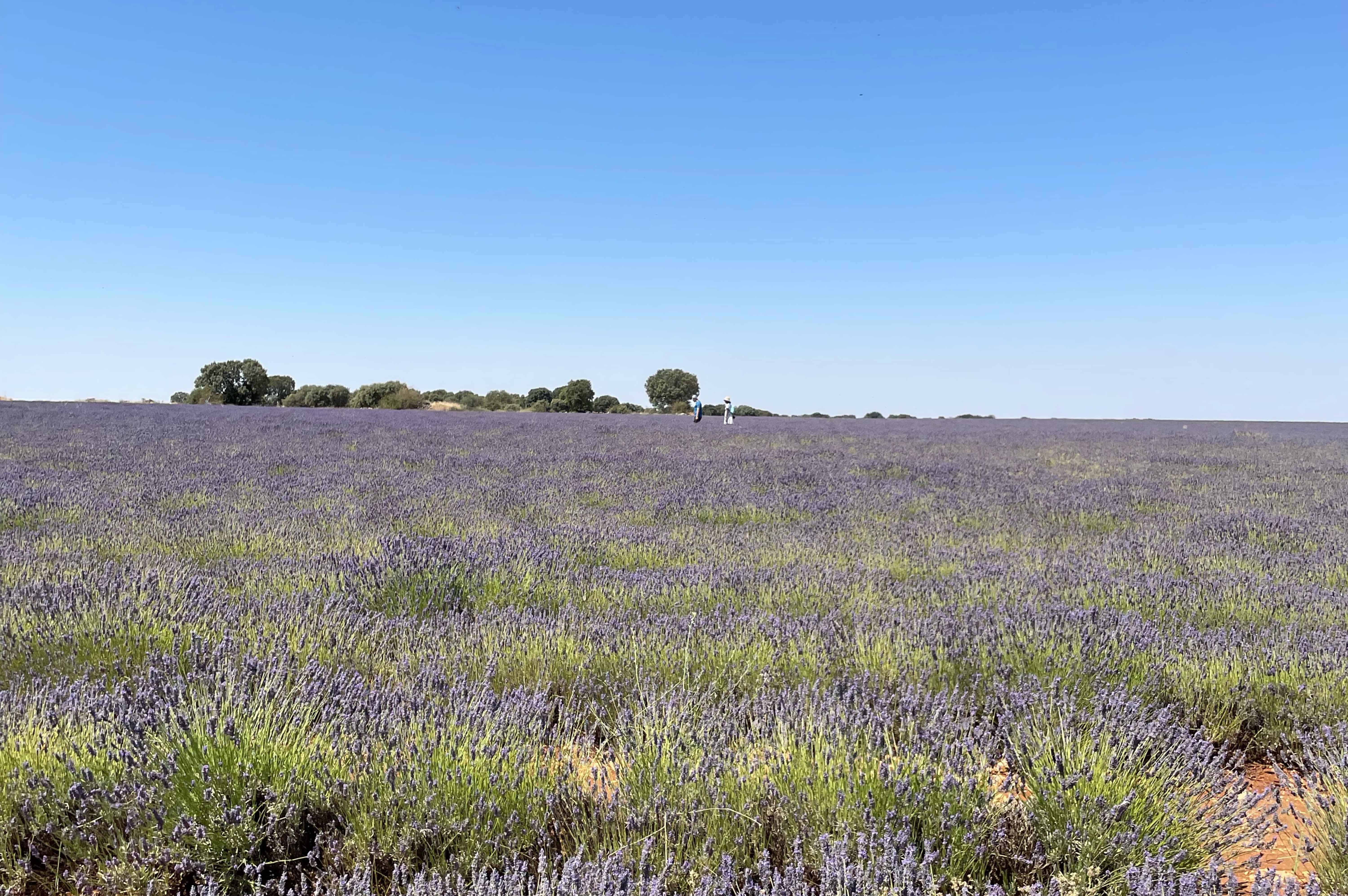 If you're up for an outdoor adventure, you should definitely check out the route to Sigüenza in the northern part of Guadalajara.
You will love this journey, especially during Spring and Autumn when nature is blooming and temperatures are at their best! In fact, a friend of mine did the route and couldn't stop talking about it.
The route is about 12.5 kilometers and makes for a great circular walk. So, no matter where you start, you'll end up right where you began. You'll be traveling on well-maintained paths and roads, with some paved parts, so everything feels smooth.
Another option is to visit the lavender fields, it's a 30 minute ride.
And, if you like, you can even make a day trip to Guadalajara by car! I'll explain how to move around later, but first, consider visiting this town as it is bigger, and has many other sights to see!
Best time to visit Sigüenza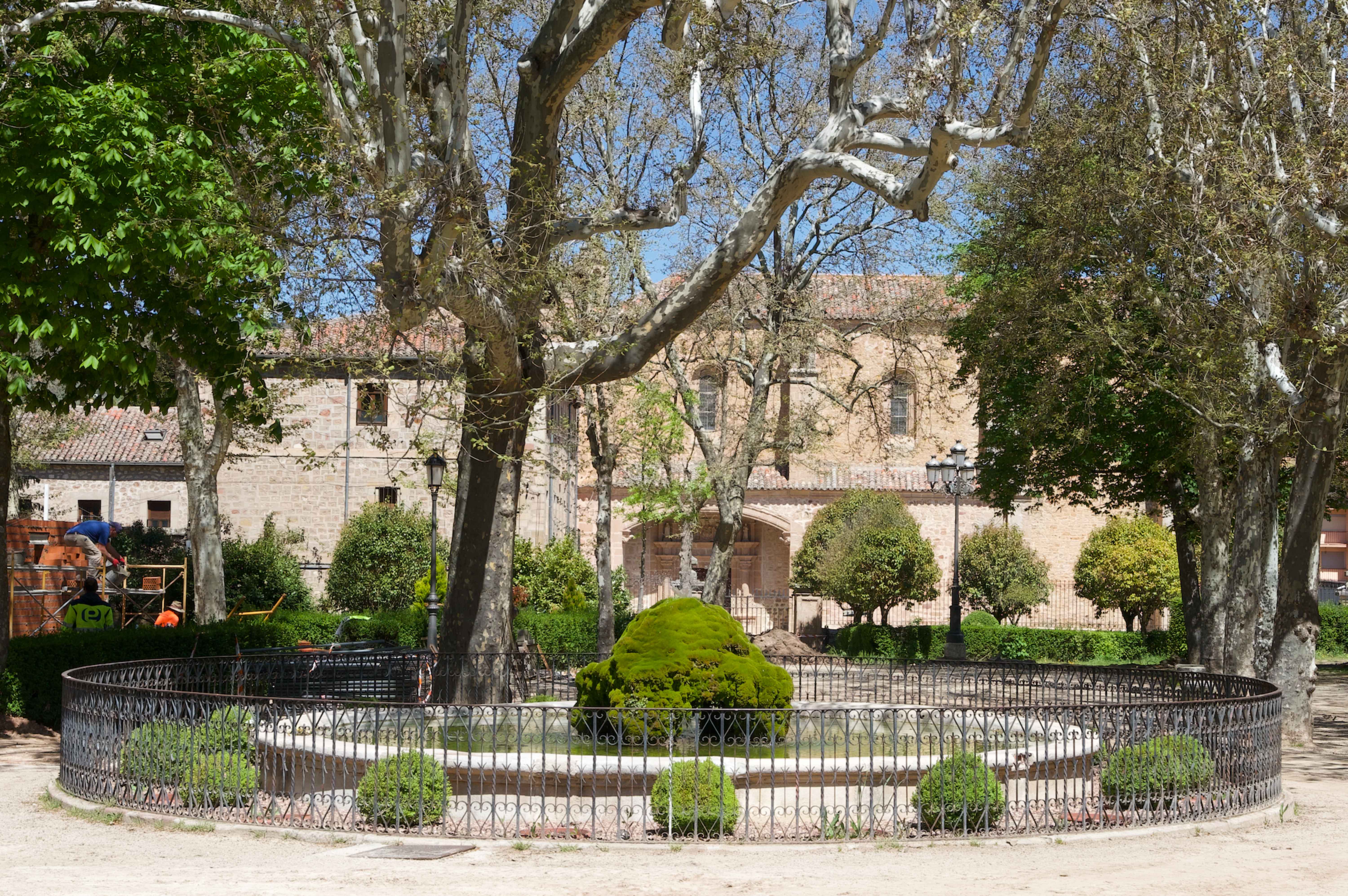 The best time to visit Sigüenza is during the Spring and Summer months. The city really comes to life during this time, with plenty of local festivals to enjoy, great weather, and a great atmosphere thanks to all the tourists visiting this charming little town.
Expect warm temperatures during your stay, with July being the hottest month when temperatures reach up to 32°C. Rain is rare during the Spring and Summer, so you can enjoy the sunny weather to the fullest!
Also, if you wait until July, you can catch the Annual Medieval Festival! It's a celebration when the whole city becomes a spectacle to showcase the historical and cultural heritage! It also occurs in nearby cities like Toledo and Segovia, so plan wisely!
The city has a Mediterranean climate, which means hot and dry summers and mild winters. So, if you're looking to experience everything this wonderful town has to offer, plan your trip between April and late September.
Read more: Best Time to Visit Spain: Monthly Guide & What to Expect
How to get to Sigüenza?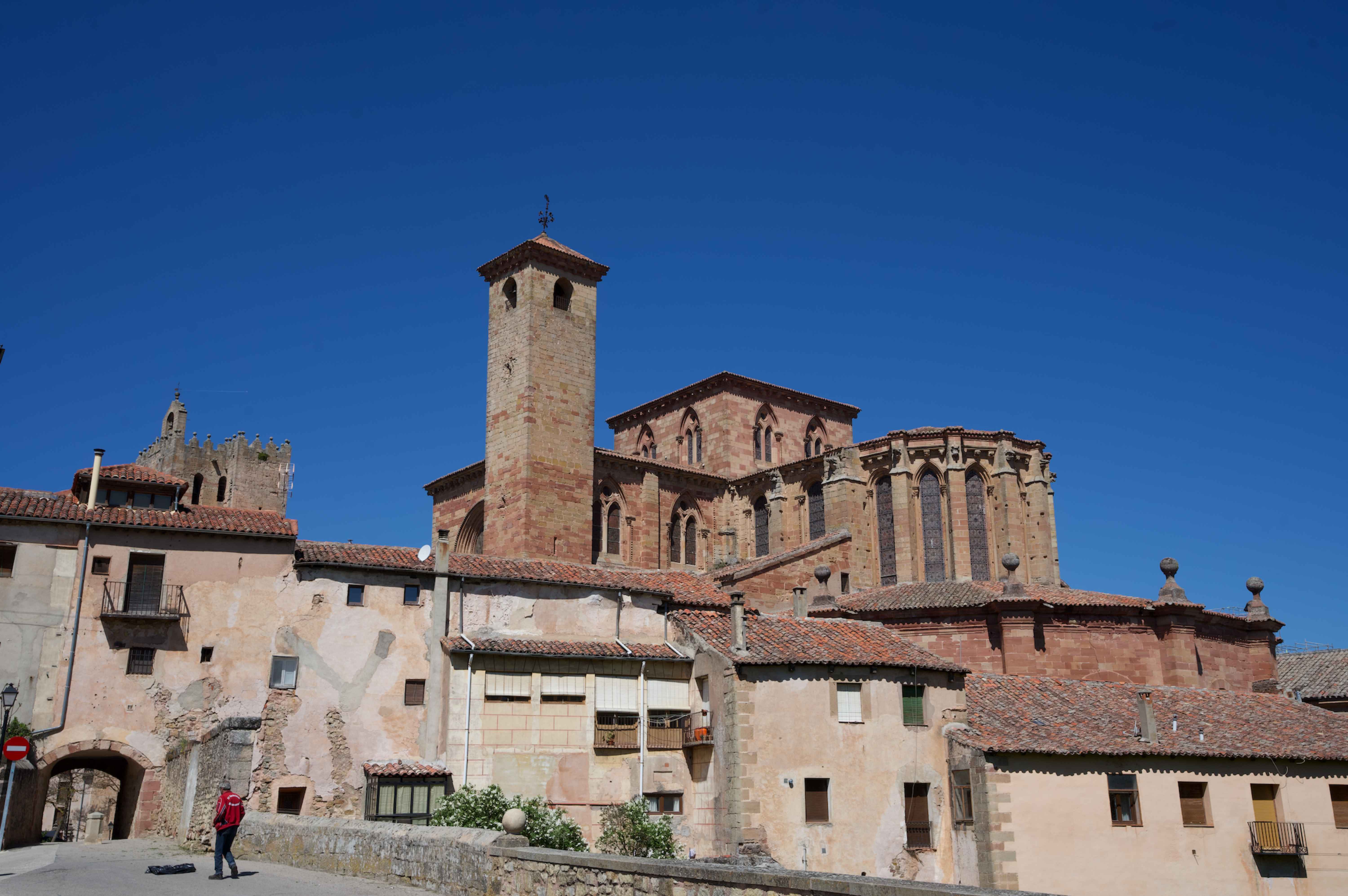 You have two options to get to Sigüenza from Madrid: by car or train. Luckily, Sigüenza is very close to Madrid, so the journey isn't too far!
If you prefer to drive, take the A-2 Highway towards Zaragoza until you reach exit 104. Then, follow the regional road CM-1101 straight to Sigüenza. It's a beautiful drive and takes about an hour and a half.
If you'd rather take the train, head to Chamartín station in Madrid. The train ride to Sigüenza takes about the same amount of time as driving. Still, you'll get to enjoy the scenery without having to worry about traffic. The ticket usually costs between €13 to €18 depending on the day and season. Always book in advance!
Once in the town, don't worry about anything. Everything is within walking distance, and you can stroll around without needing any type of transport other than your feet!
Where to Eat in Sigüenza
Taste local flavors at Nöla
Try mouthwatering dishes at El Doncel
Enjoy tapas in Kentya Restaurant Bar
Where to Stay in Sigüenza
Enjoy majestic location at El Parador de Sigüenza
Delight yourself with a tasty breakfast in bed at Hotel El Doncel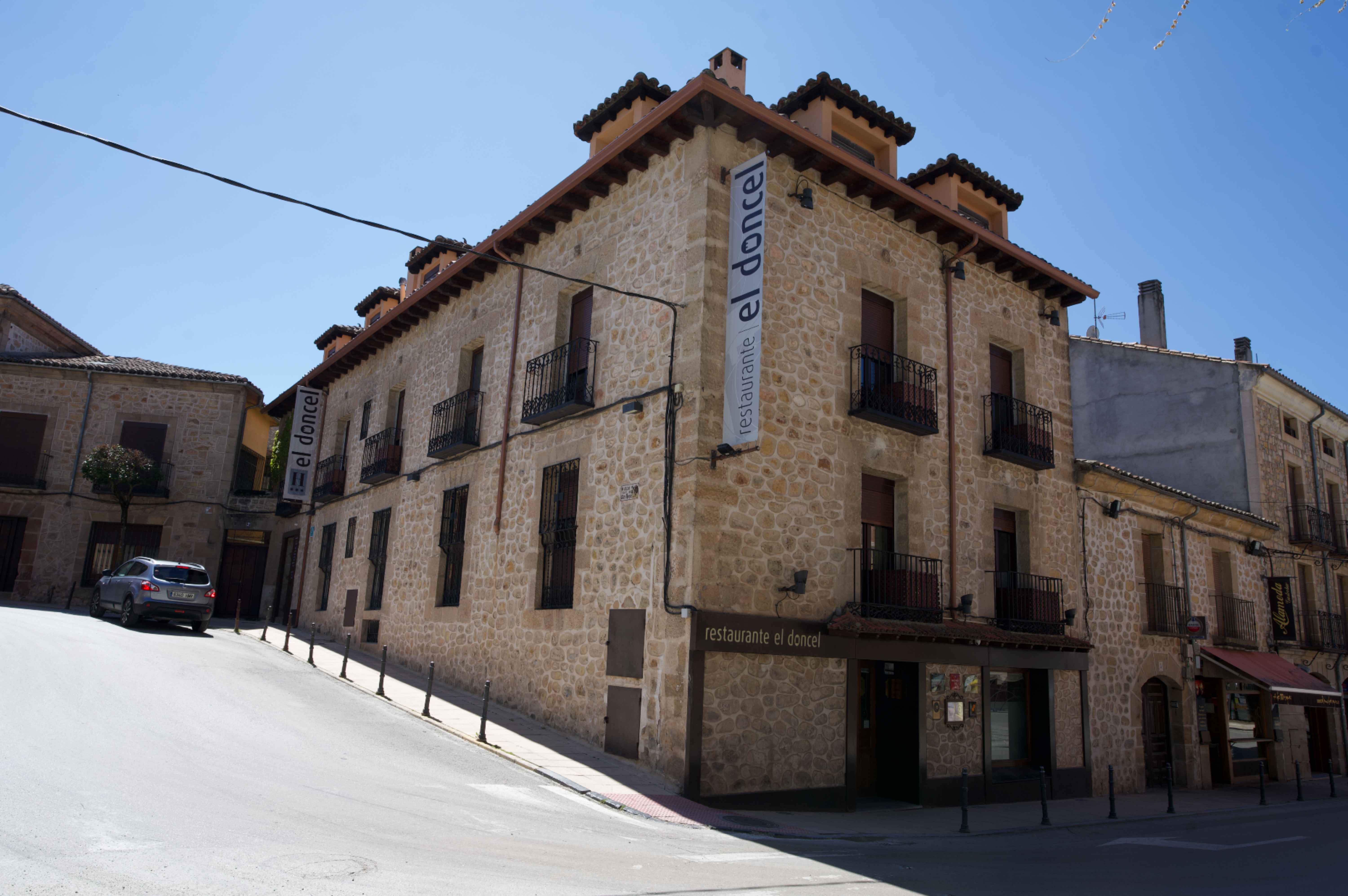 Have a budget-friendly and comfy stay at El Albergue de Sigüenza
How much does it cost to visit Sigüenza?
Request information: hello@sensationalspain.com
How much money you need for your trip to Sigüenza depends on many things, such as how many people are traveling, the type of activities you want to do, accommodation, the duration of your stay, restaurants, and most importantly, the time of year.
To help you more accurately, please don't hesitate to reach out to us via email! Share the details of your desired trip to Spain, and we will provide you with a price estimate and offer local advice for all your travel needs. 
Choose your Spain Itinerary
1 Day in Spain? 10 Best Things to Do in 24 Hours!
2 Days in Spain: Trip Ideas & Itineraries to Enjoy Your 48h
3 Days in Spain: What's the Best Itinerary for Your Trip?
4 Days in Spain - Best Travel Itineraries for Short Trips
5 Days in Spain: Itineraries to See (almost) Everything!
6 Days in Spain: The 3 Best Itineraries for Your Trip!
7 Days in Spain: The 3 Best Itineraries for Your Trip!
---
Sigüenza is genuinely an ideal day trip destination. It allows you to discover the essence of Spain, its hidden corners, and most cherished traditions and customs as you visit the streets.
Hope you have a wonderful time in this city, and don't hesitate to ask us any questions. We're always happy to hear from you!