Cities in Spain- The Largest and Prettiest Cities You Can't-Miss Out!
October 24, 2022
Updated:

March 9, 2023
Published: October 24, 2022
After you read this post, I will propose a little travel game. Are you interested?
I am not going to tell you the game now! If I do, you might not want to do it, so first, I will present my arguments to persuade you. 
After this article, you'll find all the most extensive and prettiest Spanish cities that you can't-miss out! 
Remember traveling is possible with a little organization and willingness to be safe. We want to help you with that, which is why we created this! We know Spain has much more to offer than people are used to seeing. We want you to have the travels of your dreams by sharing with you all our country's relevant data and secrets.
Best Cities in Spain to Travel 
People tend to go for odd numbers to be more attractive when they recommend things. Don't ask me why. It's just how the human brain works. But today, I will make an exception to stand out four cities in Spain that should be part of your list and basics. Why basics? Because you can't miss out on them! Yes, they are big, but they are also packed with hidden and not-so-hidden gems everyone should see at least once. 
The four cities I share with you are also the largest in Spain by population. They are attractive for a reason, and the number of people living in each one proves it. Madrid, Barcelona, Valencia, and Seville are Spain's four largest cities. 
1. Madrid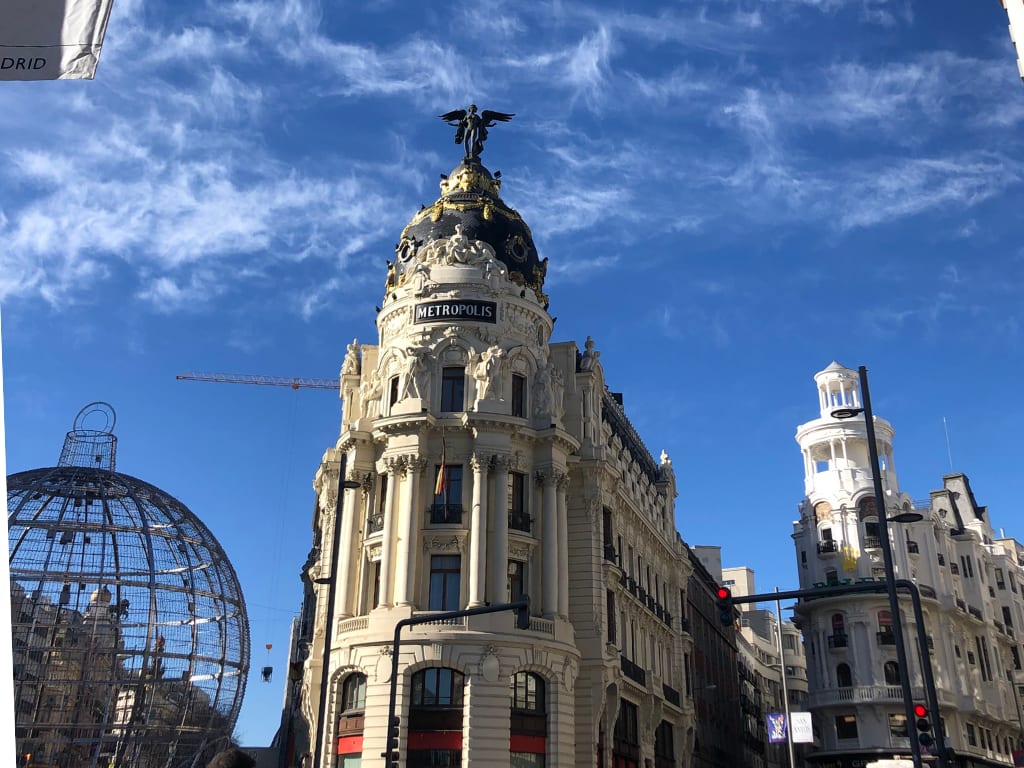 The heart and capital of Spain (literally in the center of the country), Madrid has a population of 3'305,408 people (2021) and is the biggest city with twice the amount of people compared to Barcelona and three times more than Valencia.
I am from Madrid, so my opinion might be a little biased, but it is my job to persuade you with my arguments. To put this city in a simple sentence, I would describe it as a sober but multicultural city filled with life day and night. 
Besides the museums, restaurants, iconic landmarks, Madrid is what it is thanks to the personality of each of its neighborhoods. Malasaña, the Barrio de las Letras, La Latina, Salamanca are all unique spaces of each type pf people. 
Madrid should be at the top of your list for the first time in Spain. You will never get bored, it's perfect for mobilizing to other places and has a great ambiance.
2. Barcelona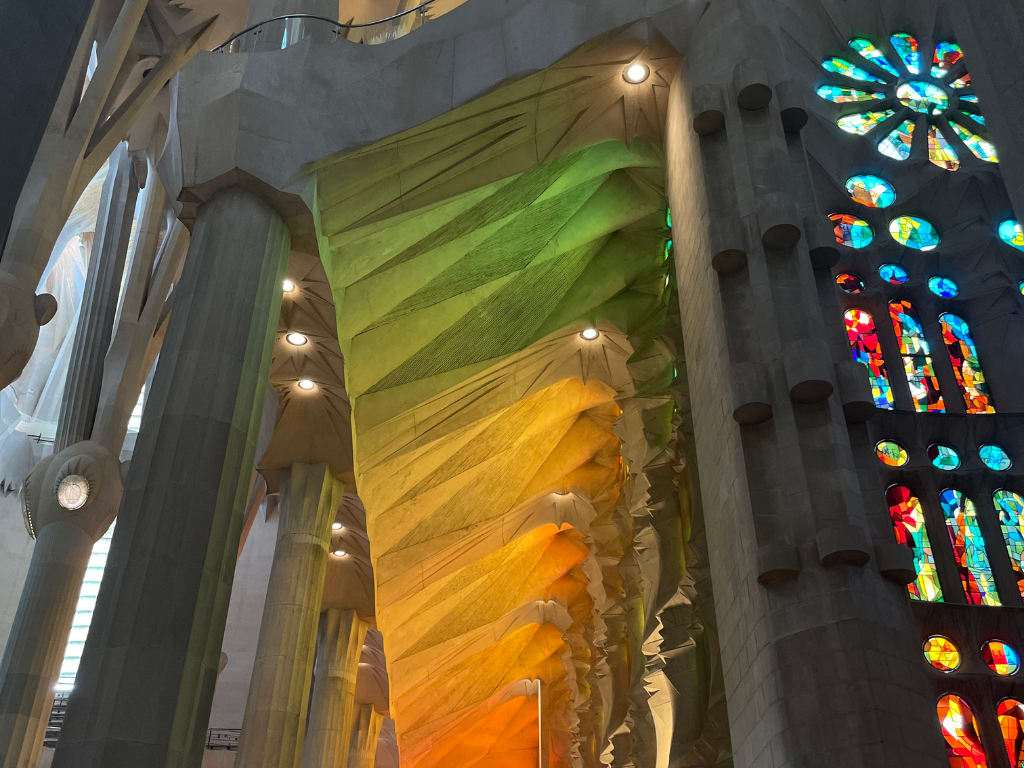 "Come on, let's be free in Barcelona Las Ramblas, I'll meet you Come on and dance with me in Barcelona Drinking Sangría I just want to be in Barcelona."
Sounds familiar? I will leave the song right here for you!
I bet there is more than one song about Barcelona. It is a magnetic city with the country's second-largest population, with 1'636,732 people. Barcelona is the capital of the autonomous region of Catalonia in western Spain.
Barcelona is bohemian and multicultural, with an artsy vibe dancing around you when you visit a neighborhood like the Gothic Quarter. This city was the home to the recognized architect Antonio Gaudí, so naturally, you'll find impressive architecture when walking down the Paseo Gracia (a high-end and very pretty shopping street).
Barcelona holds the following gems from Gaudi: La Sagrada Familia (not finished), the Park Guell, Casa Batlló, Casa Milà, Casa Vicens, and more!
It is also a great starting point to tour all of the Costa Brava. Catalonia's dreamy, Mediterranean coastal line. Here I will leave you a video of one of the most beautiful "calas" I have ever seen!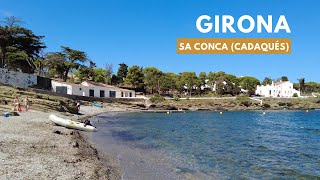 3. Valencia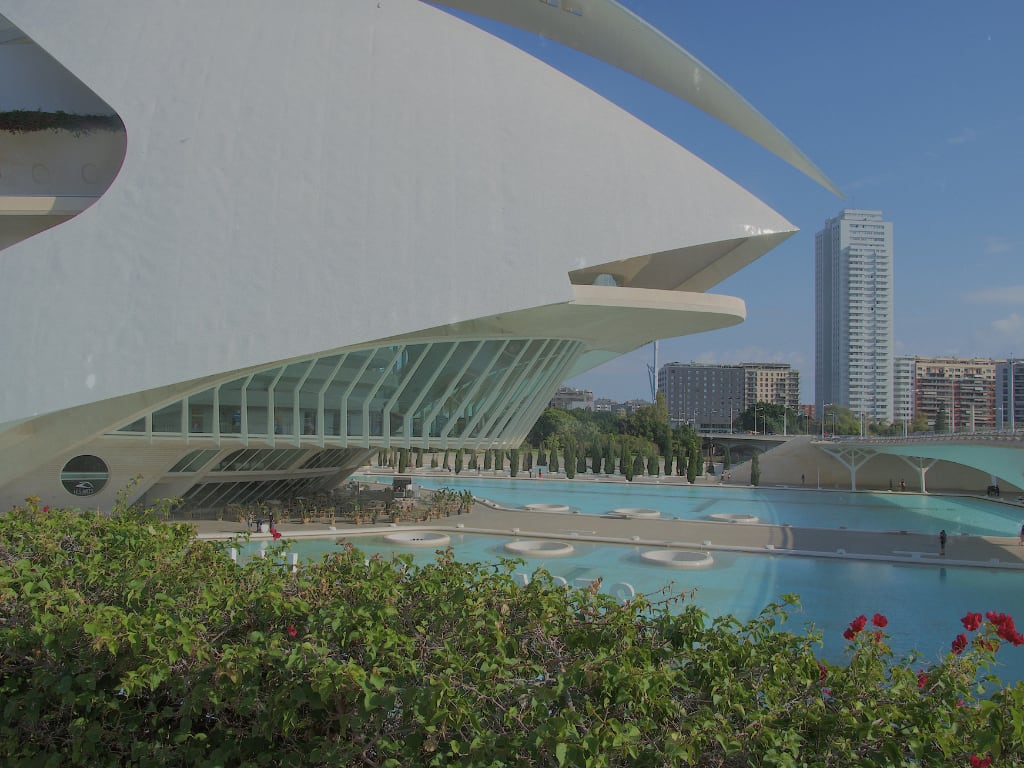 I visited Valencia last year for the first time, and I was amazed and loved it a lot!! The city is a metropolitan area as much as a cultural place that overflows in culture.
Valencia is the third largest city in Spain, with 789,744 living in it. The capital of the autonomous region of the Valencian Community overflows on iconic sites, including the biggest aquarium in Europe called the Oceanographic!
Valencia is home to the city of Arts & Science, built by the Spanish architect Santiago Calatrava. In addition, it is the busiest port in the Mediterranean Sea and the fifth busiest in Europe.
Valencia is no doubt one of the prettiest cities in Spain, with a lot to offer!
4. Seville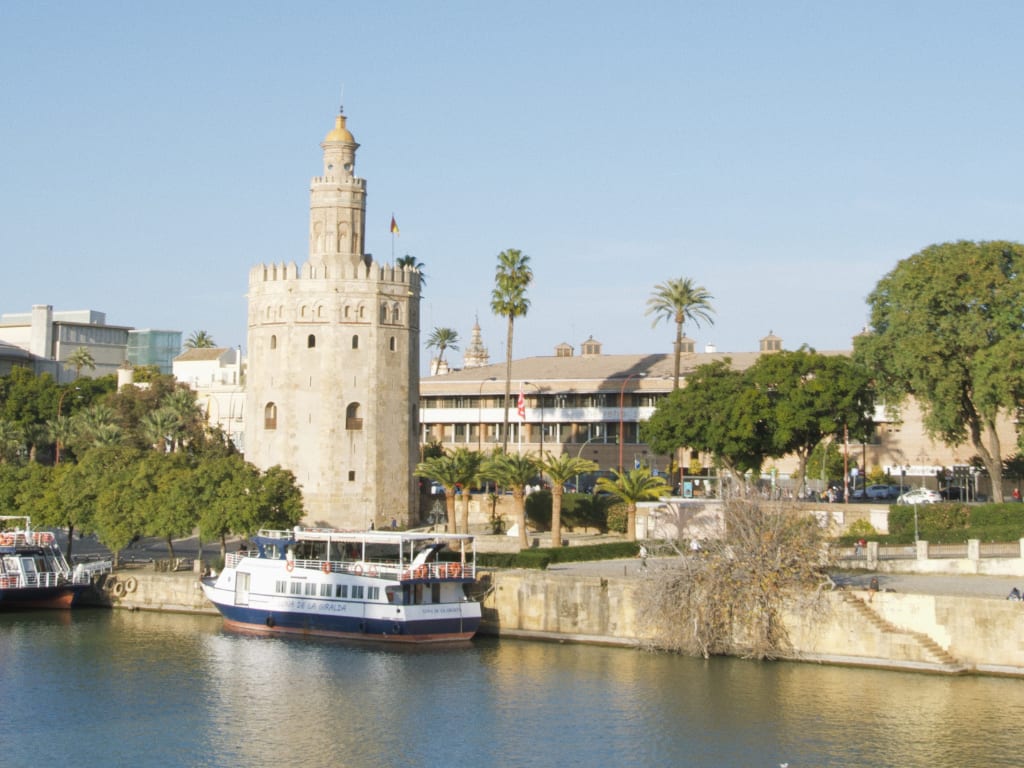 Seville is the capital of the autonomous region of Andalusia and the fourth largest city, with 684,234 people living in it. I know what you might be thinking… it is not even a third part of the people that live in Madrid. It is still one of the largest and most charming cities in Southern Spain. 
By the way, if what you want is a road trip through the southern cities of Spain. Look no more! I have got you!
Lovely Southern Spain Cities to Add to your Bucketlist!
Seville, in a word, is picturesque, simply charming. I also visited Seville last year, and even in December, the city was full of life and light, which is very weird for the country's northern towns. 
Like Valencia, Seville is home to many historical landmarks that will take your breath away. For instance, my favorite place was "Plaza de España," which, in addition to its architectural uniqueness, hosts street flamenco. Actually, Seville is responsible for popularizing this art!
I have one more argument for you to visit this city. If you are a series freak like I am, you know Game of Thrones had multiple locations in Spain, including the "Real Alcazar" of Seville. Guess to what it belongs? Yes! To the water gardens of Dorne. 
Again these are only four of the thousands of beautiful towns and cities in Spain. If this is not enough for you, you should also check out the country's northern cities. The architecture and vibe are entirely different but as magical as the ones in the south.
Check it out!
Cities in Northern Spain: 12 locations and best spots to visit
Spanish Coastal Cities
Have you ever watched Mamma Mia? Or any movie in Greece that shows off all the stunning beaches with the pretty white houses?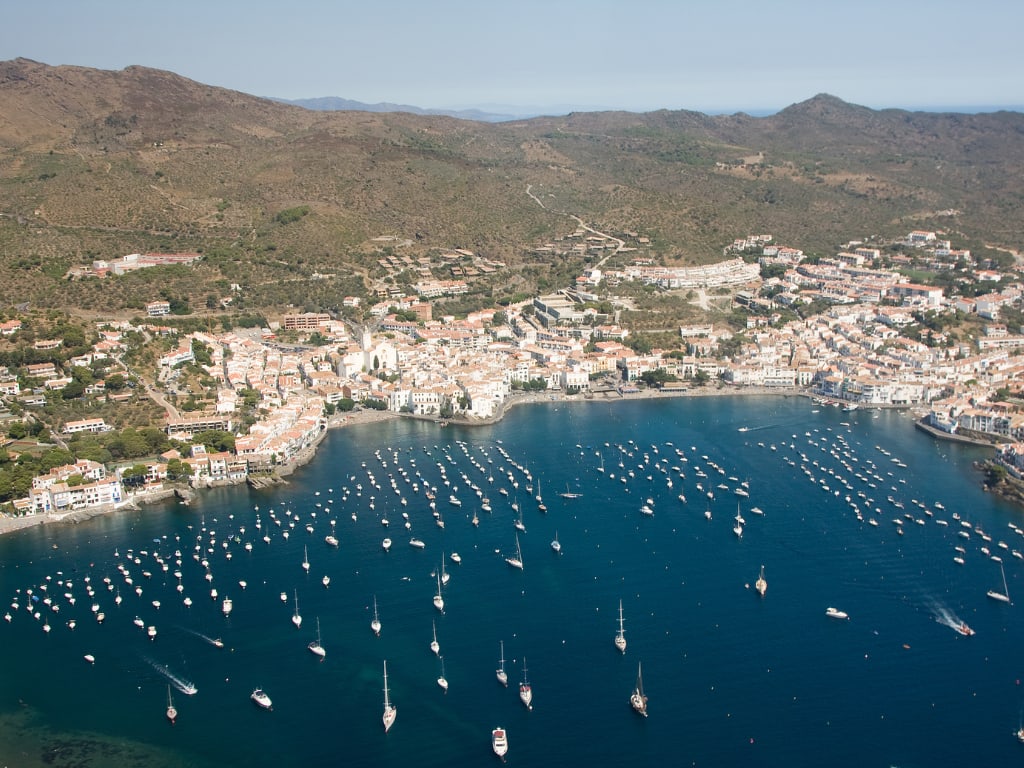 I know you know what I am talking about, and let me tell you a little secret. You don't have to go to Greece to visit white coastal towns. I mean, you are free to do what you please, but I want to show you another alternative in case you are looking for one. 
In Spain, we have plenty of "pueblos blancos" (white towns) that will drive you crazy! And yuo can even choose the part of the country where yuo want to see them. Are you a fan of Costa Brava? Then, Cadaqués is the place for you! Do you want a road trip to the south? Then, Nijar in Almeria is a great starting point for a "white town coastal city tour." 
In this article, you'll find all the "pueblos blancos" you could dream about! As you can see, we have more than large cities. We are filled with white diamonds in the rough for a beautiful summer. 
I will leave it right here for you!
"Pueblos Blancos": The 13 Most Fascinating White Cities in Spain
On the other hand, if you are looking for coastal cities in Spain in general, then I have something else for you! I curated a list of the loveliest big and small beach towns to prepare for your next trip. In this case, you'll be able to explore Spanish coastal towns in the peninsula and the Canary and Balearic archipelago. By peninsula, I mean east, north, west, and southern Spain. I have added a beach from each part of the country, so you can go crazy planning!
It's right here for you!
Rising next to the sea? Fall in love with Spanish Beach Towns
Spanish Historical Cities
I promised there would be a variety of cities you could choose from for the game. I want to share with you everything that Spain has to offer, much more than the largest cities and beach towns. And these are the historical sites hidden in different corners of the country.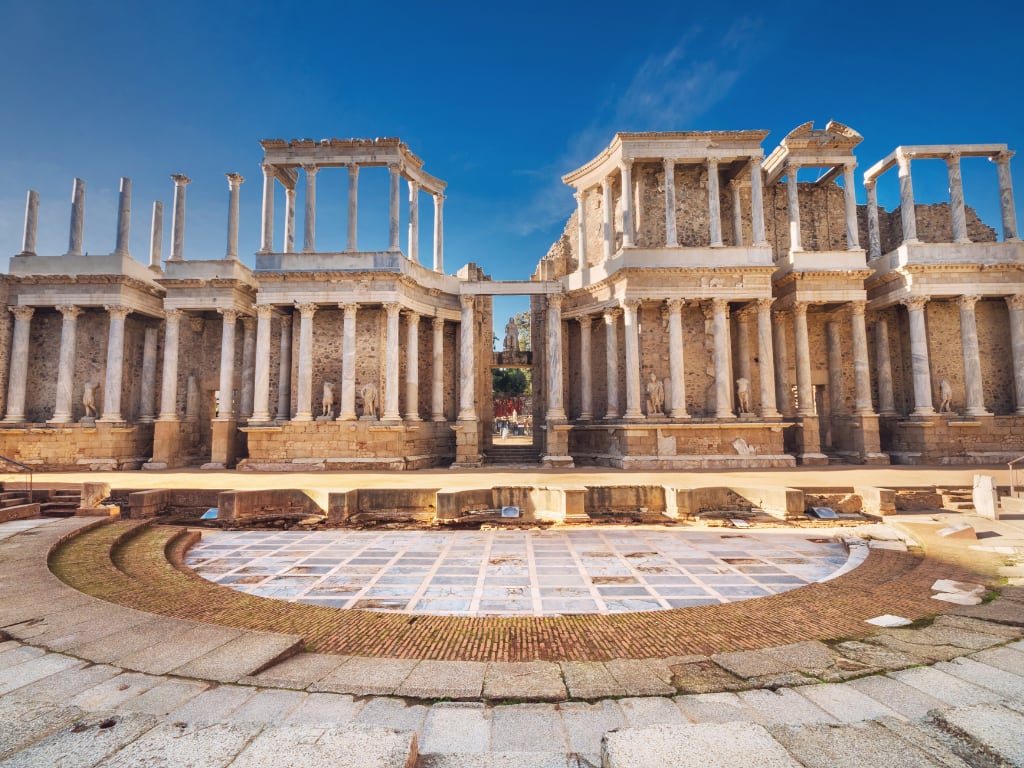 So, before Spain became the great kingdom most people know it for, it was inhabited by different civilizations. The Celts, Greeks, Phoenicians, and Iberians occupied the Iberian Peninsula right before the Roman Empire took over the territory. They gave the peninsula de name Hispania, the first draft of our current name. 
Well, the Romans occupied the Iberian peninsula for quite some time. Enough time to build beautiful cities that we keep until today. 
Yes! What you just read! We have many Roman cities in Spain that everyone should visit at least once. So, if you are up to some time-traveling, read the article below and choose your next roman city in Spain!
9 Roman Cities in Spain for Fascinating Time Traveling
Okay, I have one more thing for you. The following is not only a historical but also a natural mystery is hidden in the Doñana National Park in Andalusia. Remember the city of Atlantis? Well, a few years ago, some researchers said that our national park fits the description that Plato (the philosopher) narrated about the place. 
So, if you want to know more and visit, I will link you to the article below:
The Ancient Spanish Lost City: Is the Missing Atlantic in Andalucia?
Now, ready for the game? You'll need a bucket, paper, and a pen. First, cut the paper into small pieces. Second, write down the cities you liked the most from this article. Then, put all the little papers into the bucket and shake it. Finally, with your eyes closed, take out three little pieces. That's it! Now you have your following three destinations in Spain.
Nothing stops you from coming; this was your first sign to begin THAT dream trip. If you have any question we can help you with, let us know! We'll love to read you.