The Beauty of Spain's Flora: 5 Iconic Trees, Flowers & 12 Protected Species
October 22, 2022
Updated:

March 29, 2023
Published: October 22, 2022
Are you the type of person who knows their country's national flower and tree? Well, that makes two of us!
I will tell you what Spain's national flower and tree are in a bit. But if you like nature, you should know that Spain is the country with the wealthiest biodiversity in Europe, so you can be as nature-geeky as you wish here!
In this article, I want to share the most important facts about Spain's Flora, our iconic trees, beautiful flowers, and 5 protected species. 
Let's begin our Spanish flora trivia. At the end of this post, you'll have all the information you need to fulfill your paraphilia. 
Spanish Flora: 7 Interesting Facts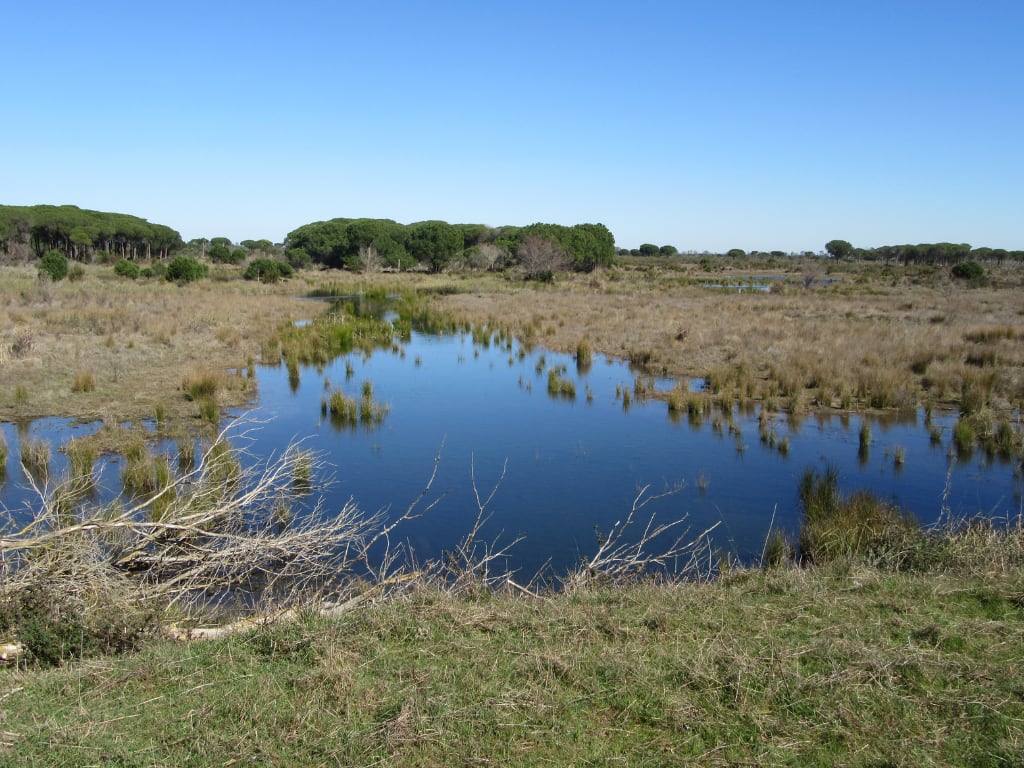 Spain is the country in Europe with the most protected spaces by UNESCO.

Spain is the biggest country on the Iberian peninsula, with two archipelagos in the Mediterranean Sea and the Atlantic Ocean; therefore, it has a rich flora with 6,273 species. This makes the 54.2% of all European plant species.

The Iberian Peninsula has 1,262 endemic species between Spanish and Portuguese territories. Of those, 826 are found exclusively in Spain and 104 in the Balearic Islands.

Likewise, 30% of the vegetation in the Canary Islands is considered endemic. 

The most endemic flora is visible in the mountains of the Sierra Nevada, Pyrenees, Picos de Europa, and the wetlands of Castile-La Mancha. 

It is known that almost 38% of Spain's area is covered in forest. We have plenty of beautiful green spaces, such as the Irati beech forest in Navarre, the Oza forest in Aragon, the fir forests in La Bonaigua in Catalonia, the oak forests in the mountains of the Cordillera Cantábrica, the pine forests in the Sierra de Guadarrama, and the juniper groves and riverbank forests in Castile-León and Castile-La Mancha.

We have 16 National Parks, from which one is believed to be the old city of Atlantis!

If you want to know more about this mysterious city in Spain, head here:

The Ancient Spanish Lost City: Is the Missing Atlantic in Andalucia?
Spanish Iconic Flowers
I don't know about your homes, but I am used to seeing flowers decorating every single corner, house, or restaurant in Spain.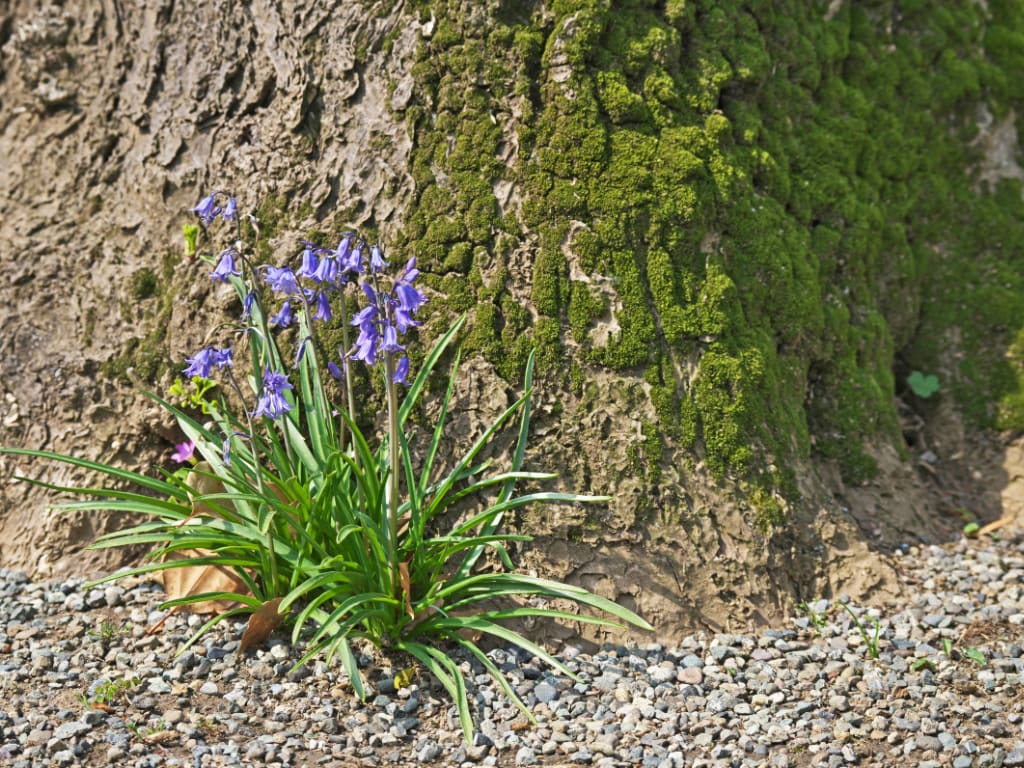 So, we have around nine thousand species of plants with flowers and eight thousand species of ferns (green leaves that decorate the world). Our most popular native flowers are pomegranate, geraniums, carnations, Spanish bluebells, lantana, ganzania, poppy, and bouganville.
If you want to have a peak of how Bouganvilles look like visit Córdoba! The city organizes a contest for the most beautiful "patios" and people can go around visiting each house. This activity has been considered an Intangible Cultural Heritage by the UNESCO.
Sensational fact: The national flower of Spain is the red carnation. This flower is a symbol of passion and courage. In a religious context is associated with christ's blood; and is constantly used by flamenco dancers. 
To know more about this, read here!
The One National Flower of Spain & Its Beautiful Meaning
Anyway, let's go back to more flowers. In Spain, we like to share it so much that we would travel several miles just to see some beautiful flowers. If you visit the country around spring, there are several cities you could go to and appreciate one of nature's greatest gifts: the blooming of flowers!!!
For example, suppose you want to get your breath taken away by some endless fields of pinkish flowers. In that case, I have three cities for you: Mallorca, Madrid, and Murcia. Near to each of these are hidden pieces of paradise with full, bloomed almond trees. On top of that, some of these places organize festivals to celebrate de Spring. This happens in the small town of Nalda, near La Rioja, where the people put up markets and party along the beautiful plum trees. 
To have more information on this, head here!
Flowers in Spain: My top 9, Flowering Season and City Festivals
Spanish Iconic Trees
Now that you have the information on our blooming traveling season, you might also want to know that we have an abundant variety of trees in Spain.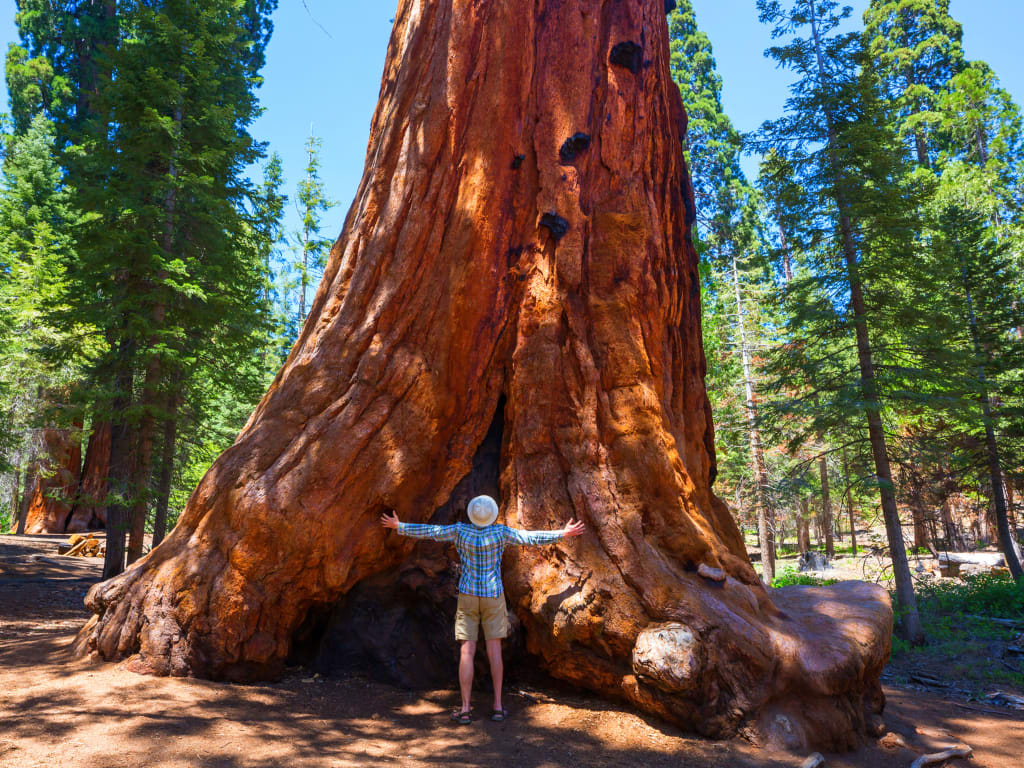 Actually, I created a complete chart with the 109 native species right here for you! In this article, you'll find the Spanish name of all the trees, their English translation, and their corresponding scientific name. In addition to that, I have added some cool maps (I see you, my cartographer friends!), so you can locate the habitat of each species. 
Top Spanish Trees: Charts of Names and Locations That Come Handy
Anyway, if you are even more curious, I curated a list of the top nine native species you might like to know about from all those species. I am sure there is someone out there as tree lover as I am, so if you are, please leave comments and tell us if you have seen any of the ones in the article linked below. 
And, as promised, now I will list the 5 iconic trees that you should see if you are ever in one of the cities coming up next.
"The Grandfather" is the giant and oldest oak tree in Montaña Palencia, Castille- La Mancha.

The "Dragon Tree" or "Drago milenario" is the oldest tree of its specimen in Parque del Drago, Tenerife. This tree was declared a National Monument!

"Sabina Albar," a juniper tree from Almeria, Andalusia, is a thousand years old. 

The olive tree of Fuentebuena, Jaen (Andalusia) is the largest in Spain, ten meters tall and four meters in circumference. It is believed to be more than a thousand years old. 

"La Reina" is a forty meters tall Giant Sequoia tree in the royal gardens of "La Granja" in Segovia. This tree is not native, but it was one of the first trees of this species imported from the United States. 

As promised!! The national tree of Spain is the Evergreen Oak Tree!
Protected Flora in Spain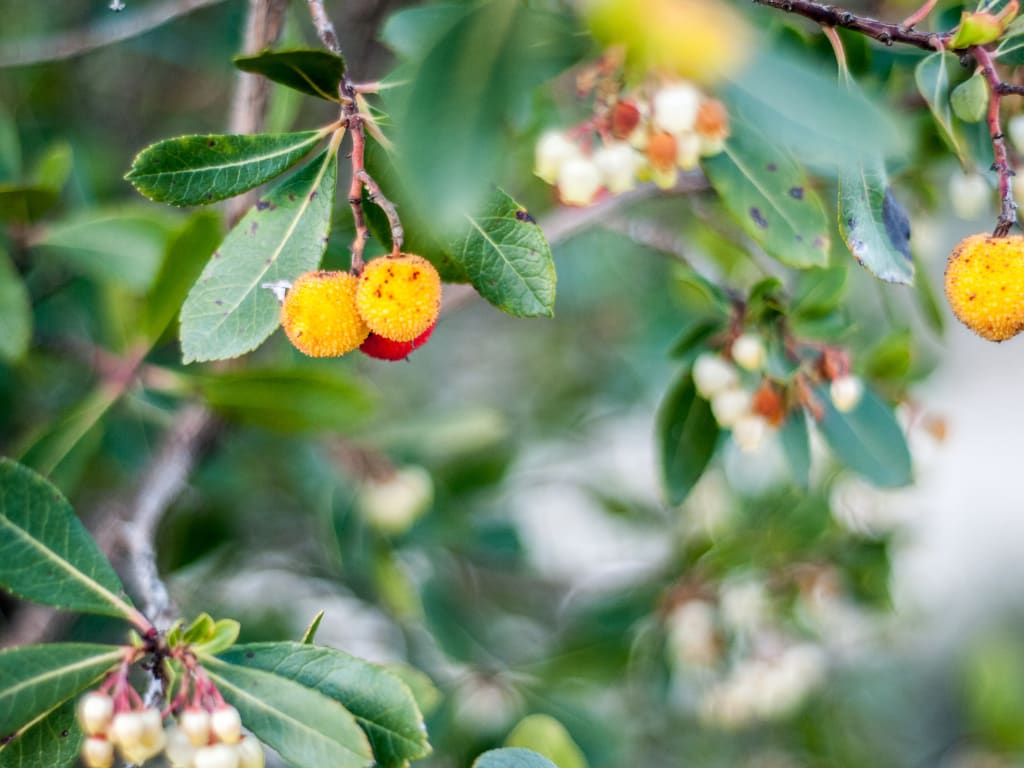 In Spain, each autonomous region has its own way of protecting flora and fauna. As I mentioned, we have rich biodiversity, which is also associated with the peninsula's different climates. Spain is surrounded by three other bodies of water: the Atlantic Ocean, the Mediterranean Sea, and the Bay of Biscay, which creates different types of climates in the country. These different environments help maintain or disappear a variety of species, which is why we have different protected species in each autonomous region. For example, Navarra, Murcia, La Rioja, and Aragon have specific decrees to care for their endangered flora.
I am from Madrid, and we have twelve protected plants that I will list in the table below!
| Plants | Scientific Name | Purpose/ Status |
| --- | --- | --- |
| Elder | Sambucus nigra | Medicinal and ornamental use |
| Gentian | Gentiana lutea | Medicinal and flavoring use |
| Arbutus | Arbutus Unedo | Medicinal use |
| Daffodil | Narcissus Cantabricus | Vulnerable |
| Yew Tree | Taxus Baccata | Vulnerable |
| Rowan | Sorbus aucuparia | Medicinal use |
| Common Holly | Ilex aquifolium | Medicinal use |
| European Ash | Fraxinus excelsior | Medicnal use and vulnerable |
| Snowy Mespilus | Amelanchier ovalis | Vulnerable |
| Juniper | Juniperus thurifera | Vulnerable |
| European Oak | Quercus robur | Wood |
| Cork Oak | Quercus suber | Cork |
So, that is it! Now you have all the basics you need of the Spanish flora. From our national flower to our endangered species, you know the most essential details of our plants.
Throughout his post, you will find more useful information on Spain's flora that will fulfill the nature lover inside of you. We have so many different and beautiful plants, and trees that you can plan a trip out of the natural wonders yuo can see here.
Don't forget! If there is something you know that will be useful to our readers, please let us know in the comments!