Flowers in Spain: My top 9, Flowering Season and City Festivals
October 20, 2022
Updated:

February 14, 2023
Published: October 20, 2022
Do you have any flower festivals in your hometown? Well, if you want to create one for your city or town, you should come to Spain for some inspiration.
If you enjoy visiting cities that care for urbanism, you should come to Spain. Most cities, if not all, decorate the streets and plazas with flowers. It's quite a pleasure to see this every day. It brings joy out even in winter!
In this article, I will introduce you to some native Spanish flowers, our flowering seasons, and the best city festivals to enjoy creativity with flowers.
So, if you are curious about flowers in Spain, here you will find everything you need!
Natives flowers of Spain
If you are curious about the flowers in Spain, here I bring you a list of my 9 favorites.
Spain's national flower is the red carnation, symbol of passion!!
Flowering Season
Mallorca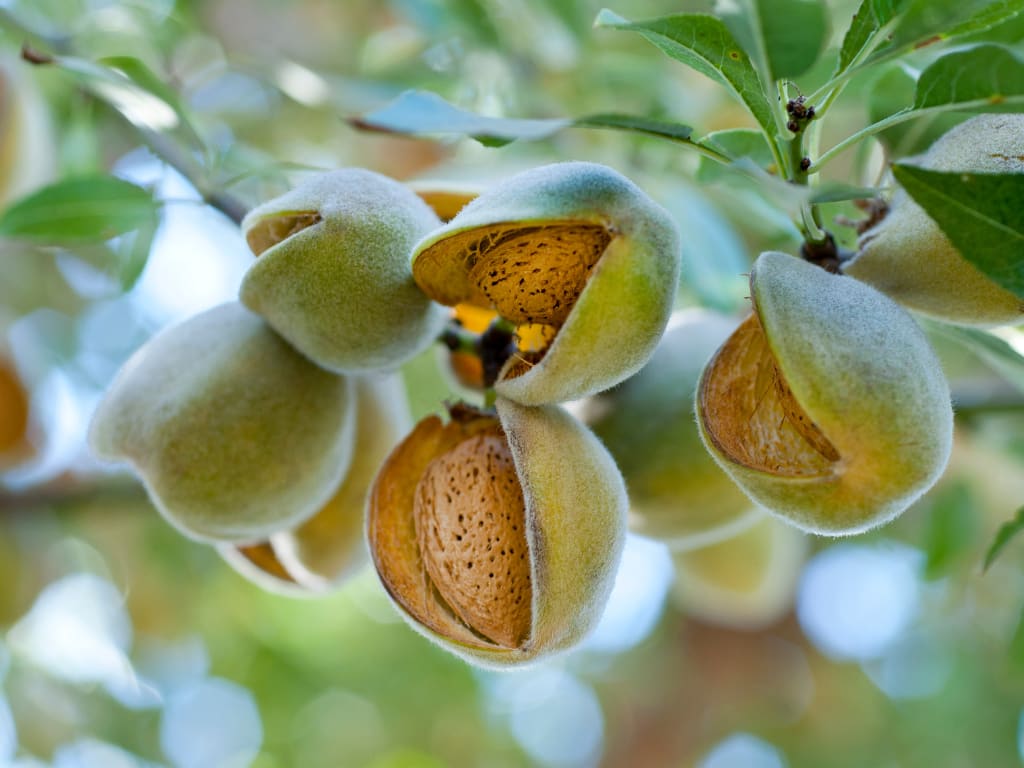 Flowering season is the most exciting time of the year, or at least for me! I mean, just like the color of the trees in autumn, the flowering season brings stunning landscapes that remind you of the breathtaking beauty of nature.
You might think I am exaggerating, but that changes when you see the spectacular white-pinkish blanket that covers Mallorca after January.
Mallorca is one of the islands from the Balearic Archipelago in the Mediterranean Sea. I think it is one of our most popular destinations for summer for the beauty and charm of its beach towns.
By the way, if you need some ideas for your next vacation, check them out:

Rising next to the sea? Fall in love with Spanish Beach Towns
The Almond tree, also known as the "Almendro" in Spain, is trendy in Mallorca, with almost 7 million on the island and several varieties. Due to the warm weather of the Mediterranean, the flowering season begins at the end of January and lasts until the end of February. We could say it is an early Spring for the islands. 
How can you see this beautiful landscape? Well, first of all, the entrance is entirely free. Nature doesn't charge anything. It just asks for you to care! You can see the "Almendros" by car, bike, or walking. A recommended route is visiting the Serra de Tramuntana (UNESCO World Heritage) for some breathtaking views. You could also go to the Finca Raixa with a personal almond garden.
Sensational fact: Mallorca's almonds have an IGP recognition (Indication of Geographic Protection), meaning that the nut's quality and reputation are directly linked to the place. You can find them under the name "Ametlla de Mallorca."
Madrid
Okay, imagine that you are traveling to Spain and have to choose. You won't have the opportunity to go to Mallorca to see the "Almendros." No problem! You can enjoy the same beautiful landscape right in the center of Madrid.
Maybe not the center, center, but the Parque de Los Molinos (Windmill Park) will allow you to enjoy the flowering season of these trees. 
Like in Mallorca, you will enjoy the white and pinkish "Prunus Dulcis" (the flower) walking through the garden. Unlike the Balearic Islands, Madrid has a more arid climate, and the blooming happens a bit later. If you are around, the moment to see the tree is in February and March, when we are way closer to Spring. 
There is no entrance fee for this activity. Besides admiring nature, you can see the small 20th-century palace close to the field of trees. 
I am going to leave you the address to the places right here! Go to the neighborhood "El Salvador" and enter through Alcalá street, 527.
Murcia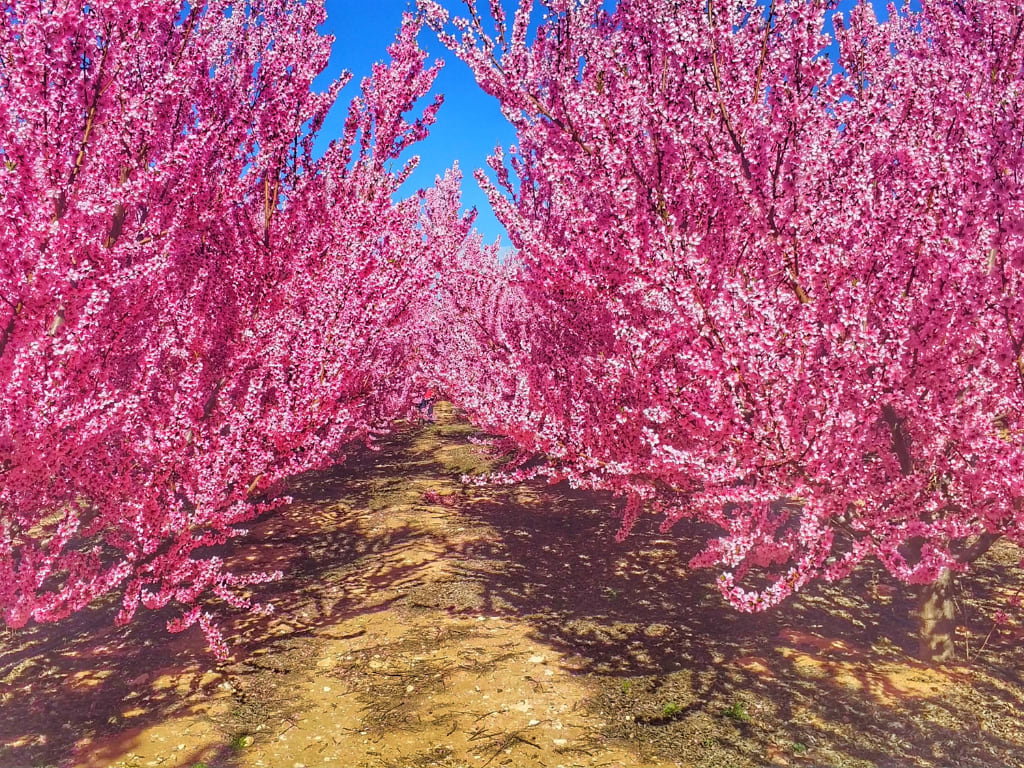 Murcia is located in Eastern Spain under the autonomous region of Valencia. Only 32 minutes away by car, you can witness another gift from nature. Cieza is a small town with the privilege of having different types of trees blossom simultaneously. 
Cieza has 13,000 hectares of almond, peach, and plum trees that create an explosion of colors from February to March. The bloom flowers have a color scheme based on fuchsia, white and pinkish petals. Just imagine all those colors plus the sunset!!!
You can visit this flowering by yourself, or with a tour that will propose other activities such as going to the best lookouts, a stroll through the best corners of the town, and great food. 
So, where should we go to Cieza? Write down these addresses La Macetúa, El Horno, la Parra, El Elipe, Cabezo Redondo, La Brujilla, Las Cañadas, Soto de la Zarzuela, and El Acho.
Burgos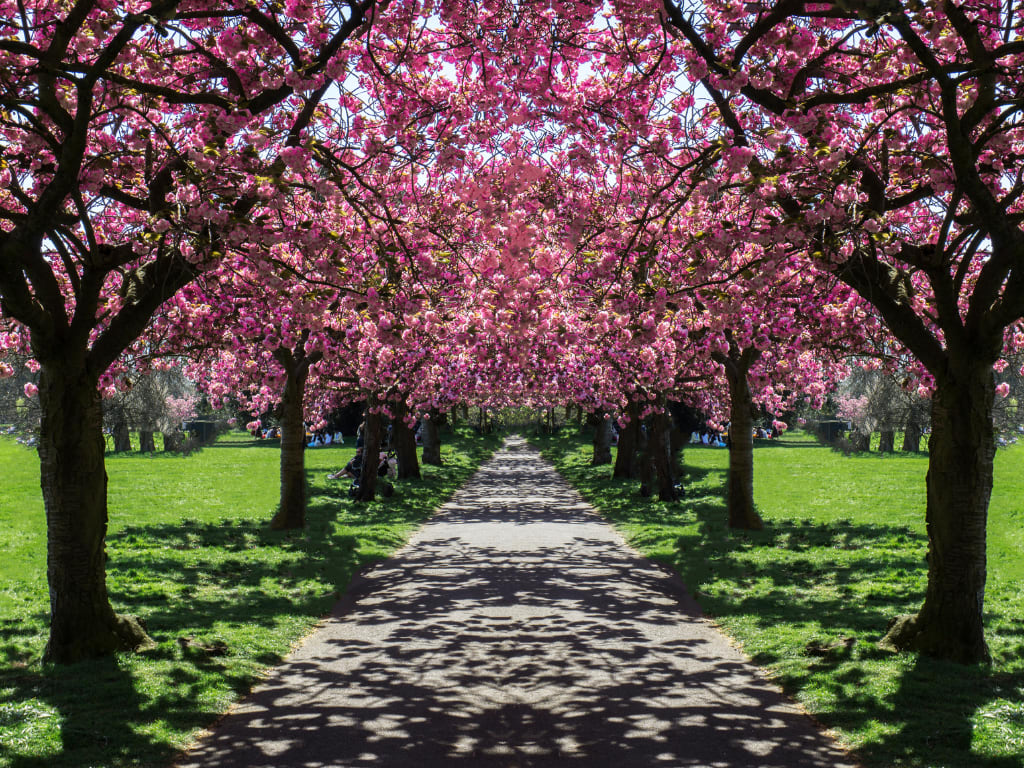 Burgos is located in the autonomous region of Castile- Leon and is home to the "Caderechas" Valley or the "Sensorial Valley." I know it has a particularly romantic name.
Well, this valley has such a unique microclimate that the blooming of the apple and cherry trees is not guaranteed yearly. So, if you find yourself in Burgos around April, be aware of the information and don't lose the opportunity to experience such a breathtaking landscape. Besides these trees, you can also see native other species such as the Evergreen Oak and pines. 
If you are a tree lover, I recommend this article:
Unlike the other places, in the "Caderechas Valley," the trees are spread all over the field, so there is no specific viewpoint to enjoy them. The best thing to do is to walk through them! You have 50,000 trees to admire, so I recommend leaving the car for another tour. However, close to the valley are many small towns like Herrera, where you can see some of the blossoming trees.
If you visit, please don't eat the fruit! The harvest of the cherries and apples is not done until June and August.
Cáceres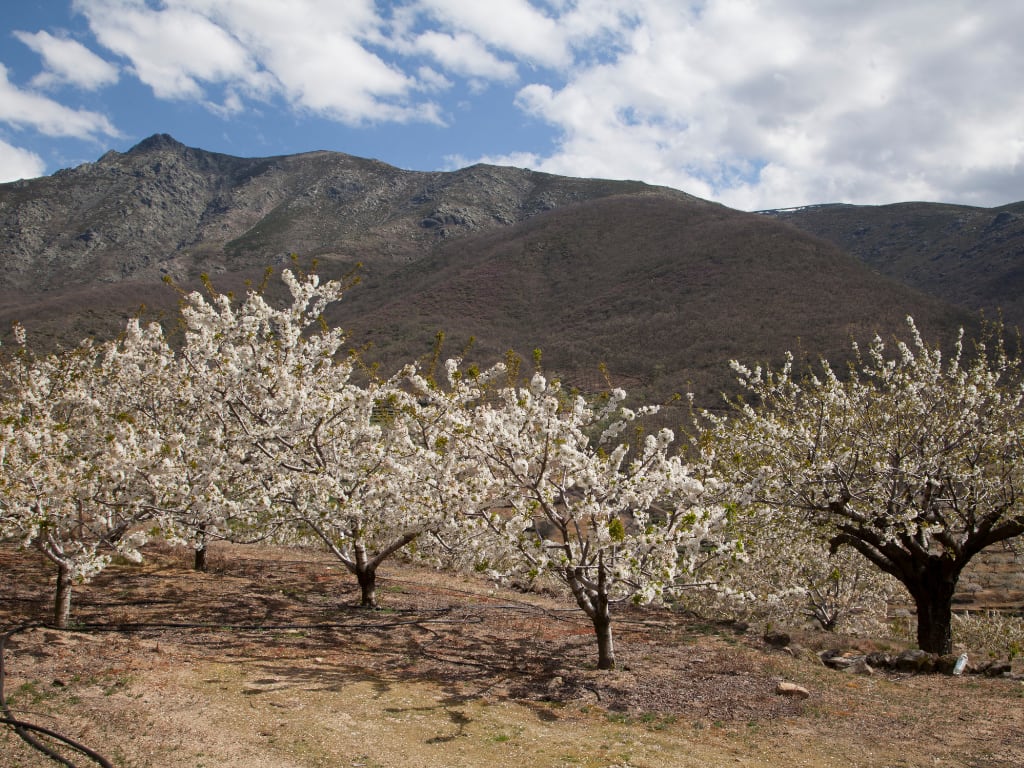 Burgos is a beautiful place to see the cherry blossoms, but the most famous site to admire these Spanish flowers is the "Jerte Valley." Jerte is an hour and a half away from the city of Cáceres in the autonomous region of Extremadura. 
During March and the beginning of April, you can visit the valley to experience the bloom of over one and a half million cherry trees. Friends have recommended that it is worth hiring a tour, so we could go around the charming small villages of Piornal, Casas de Castañar, and El Torno. Plus, if you are up to it, you can plan the trip at the exact time as the Flower Festiva, where you could try local foods and see street plays and concerts. 
La Rioja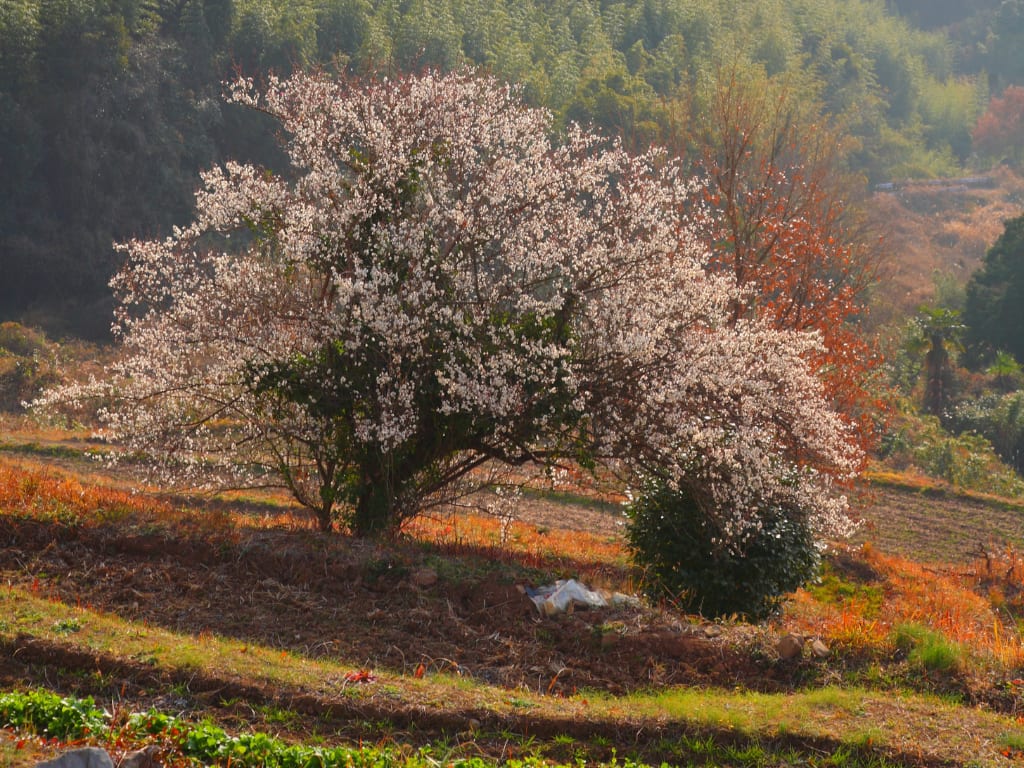 Nalda is a small town in the autonomous region of La Rioja, only 20 minutes away by car from Logroño (La Rioja's capital). 
In the "Iregua" Valley, people gather to experience the blossoms of the plum tree. Unlike all the other flowers I have mentioned, this one has an exact date! People celebrate the beginning of Spring on the first Sunday of April, and they do it with a local party called "Día del Ciruelo en Flor." On that day, the community and any welcome visitors gather to enjoy local products and food, such as "Midas de pastor," a traditional dish from Nalda. 
To see the pinkish panorama of the plum trees, people walk to the Nalda Castle and take some of those Instagram pictures everyone envies. 
Toledo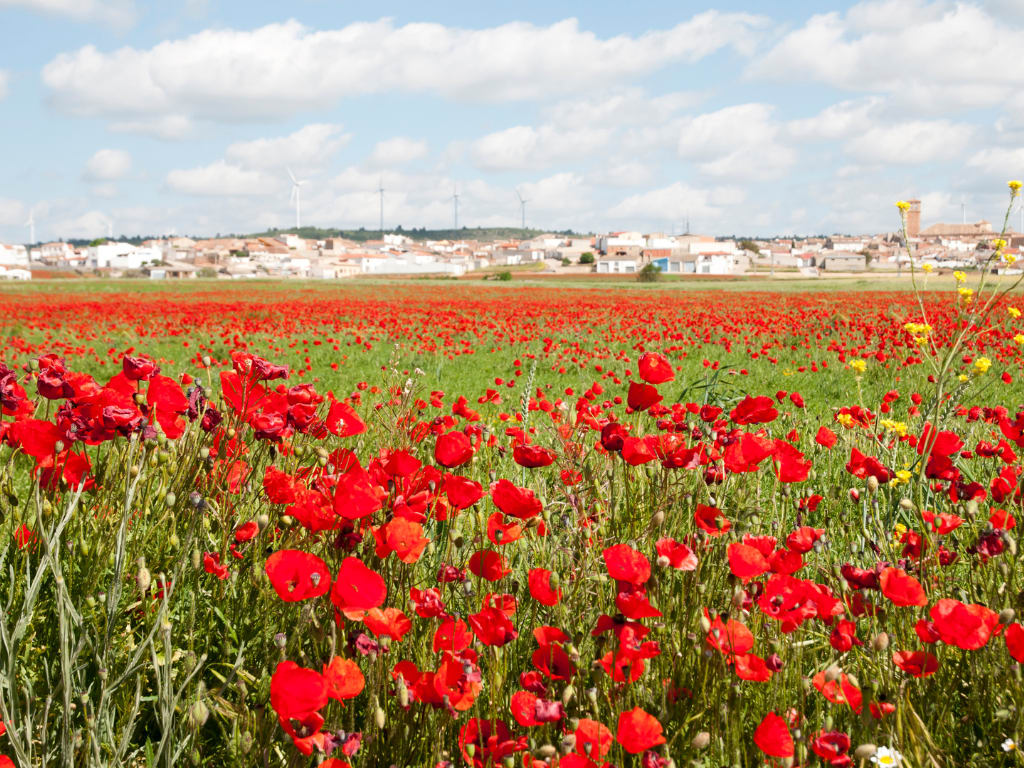 Toledo is famous for a lot of things. It was a city of three cultures (Jewish, Muslim, and Christian). It was home to the Greco and is now a beautiful destination you can't skip when visiting. But, something not everyone knows is that it hides hectares of red-poppy fields.
During April, May, and September, what we call the "adormideras" grow on 13,000 hectares close to different places such as the 11th century Castle of Polán, the Castle of Montalban, and the Valley of Tobalina, which is where you will find the most abundant field. 
If you are planning to visit Toledo in those months, don't hesitate to take a ride by car. The fields are only 18 minutes away! 
Sensational fact: Spain is the second largest producer of poppies in the world after Australia.
Ávila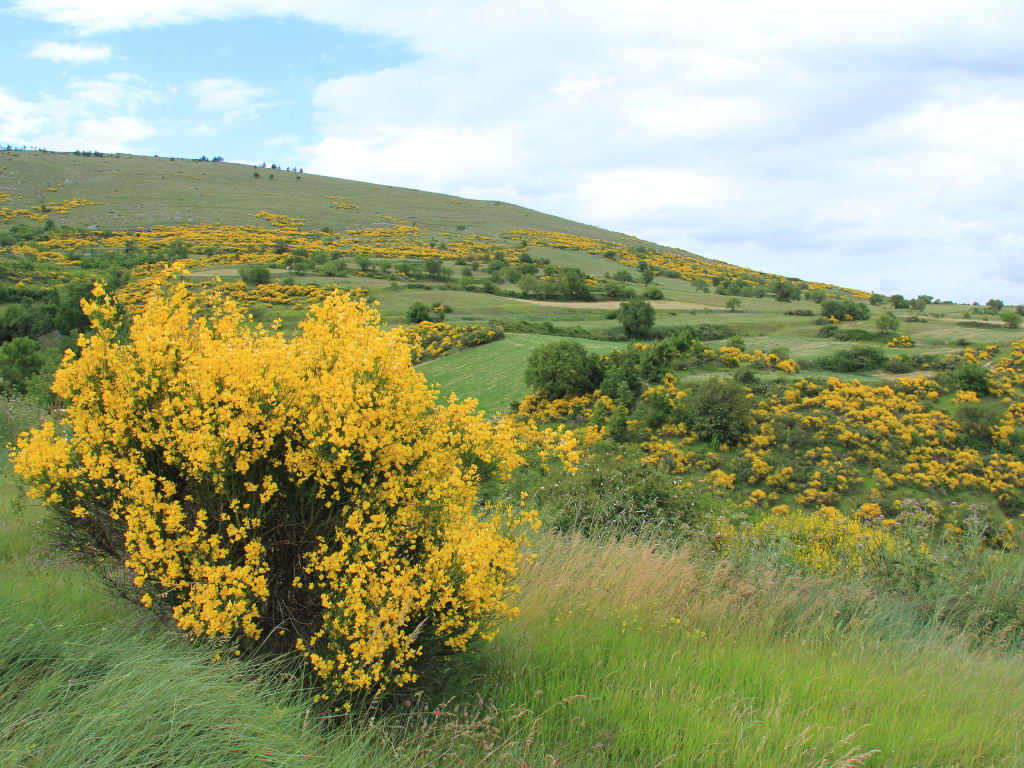 Ávila is a city in Castile- Leon, an hour away from Madrid by car. It is in their mountain "Sierra de Los Gredos" that the beauty of Spring is felt around June. 
Once the snow has melted from the extensive hillsides of the "Sierra de Los Gredos," the bright gold of the scotch broom flower takes over to make the arrival of Spring official. 
In Spain, we call this flower "piornos" and cover a concisely rated part of the mountain. To experience this beauty, you got to go on a hike! It isn't a very steep journey, but I would advise you to go carefully or with a guide and venture to the beauty of the golden fields of Ávila.
Guadalajara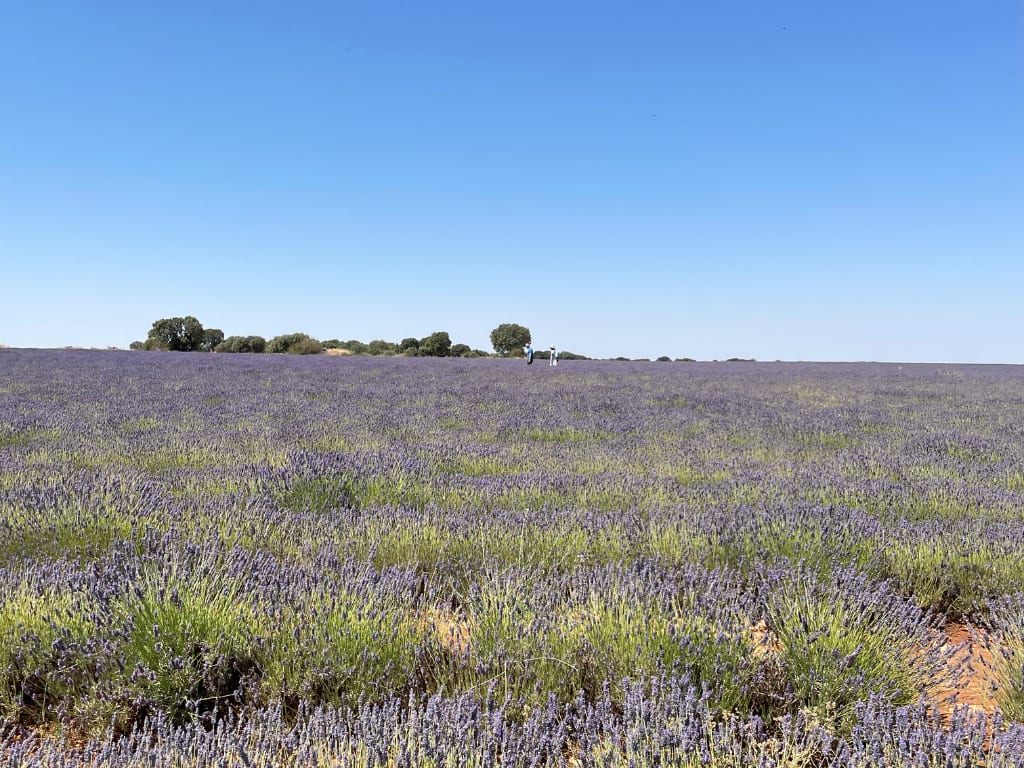 This is my personal favorite. Guadalajara is a city in Castile- La Mancha, an hour away from Madrid by train. This lovely, unknown city hides one of Spain's most beautiful flowering seasons in its small village of Brihuega. 
From June to early July, you can enjoy the purple landscape of lavender. Imagine this, late sunsets sitting in an outdoor concert surrounded by lavenders and their fragrance. Well, this picture is real! During the entire months of, it's flowering, the municipality of Brihuega organizes concerts to enjoy the late summer afternoons with a different and unique activity.
Also, the village is totally decorated with a purple theme. It sells their local lavender products such as oils, candles, perfumes, and even beer.
City Festivals
Patios de Córdoba Festival - Andalusia
How is your dream house? If you don't know yet, don't worry. In my case, I had the opportunity to attend the "Fiesta de Los Patios de Córdoba" a few years ago and found my dream house.
So, this "fiesta," celebrated in May, is a contest that has been going on since 1921. People compete for the best courtyard, showing off their decorations with flowers and potted plants. Here the garden plant that stands out the most is the Bougainvilleas.
There is a fee of 6 - 10 euros to visit the "patios." The one space that charms people the most is the Viana Palace. However, there are other places to see the courtyards in the neighborhoods of Old Alcázar, Santa Marina, and the Mezquita- Catedral.
This festival has been declared an Intangible Cultural Heritage by UNESCO.
Temps de Flores - Catalonia
"Temps de Flores," or Time of Flowers, is one of Spain's most emblematic flower festivals. This celebration started in 1955 with a simple flower exposition outside a church in Girona (a province in Catalonia). Still, through the years, it became an iconic party.
"Temps de Flores" welcomes Spring in the town of Berri Vell. It is an extensive exhibition of flowers that decorate monuments, courtyards, and gardens.
So, what should you visit? Suppose you decide to go to this party. In that case, you should definitely see the Girona's Cathedral, Sant Feliu, Sant Nicolau, Plaça dels Jurats, Sant Martí, Sant Lluc, Los Baños Árabes, Sarraïnes, la Torre Gironella, and the Lleó Avinay House.
Flower Battles - Cantabria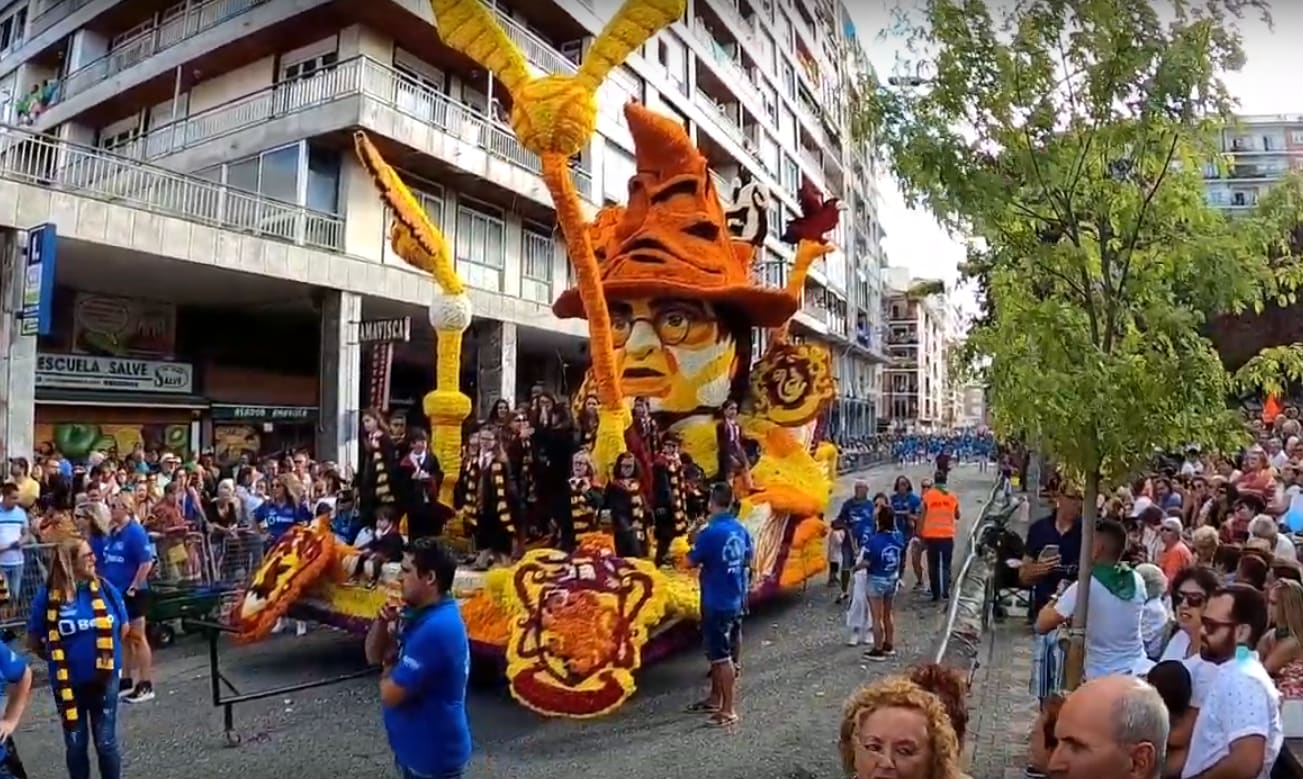 Flower Battles, or "Batalla de Flores," takes place in the town of Laredo in the northern autonomous region of Cantabria. Okay…this is not a natural field of flowers, but I thought it was worth mentioning. After all, it uses a lot of Spanish flowers.
Laredo is a fishing village, so the "Batalla de Flores" began around 1908 as a simple regatta. But the following year, instead of doing a regatta, they decided to take the contest to the land and proposed a parade of boats covered in flowers. Since then, the parade evolved into the elaborate floats we can admire today.
The Battle of Flowers takes place on the last Friday of August, and people can visit the floats the days before. The parade is accompanied by a day of music, small markets, and fireworks in the bay.
That is it! I thought you would like to know more about Spain's flowers. Now you know all about our blooming seasons and the cities you need to visit experience this gift of nature.
Besides that, you now know where to enjoy some excellent festivals to surprise yourself with our people's talent when creating flowers. I hope you can go to any of these places and if you do, let us know!!!