Spain in August: 7 Travel Tips, Activities & Weather
July 12, 2023
Updated:

July 17, 2023
Published: July 12, 2023
As the summer season is almost over, August in Spain means transitioning to a new chapter. For many, it's the final opportunity to get the last rays of the sun and savor a well-deserved vacation before Autumn's arrival.
In this article, I'll guide you through the best activities in Spain in August. As it is high season in Spain, you will find endless tourist activities and famous spots full of people since this country is renowned for its amazing Summer.
However, if you're planning a trip to Madrid, for example, it's important to note that August can feel like a "dead month" for the locals. Many establishments close, the city seems quiet, and locals take their vacations elsewhere. But don't panic! I have some fantastic alternatives to ensure you make the most of your visit to Spain.
To help you plan, I've included the average weather for each city, giving you a glimpse into what the temperatures are truly like during this time of year.
Whether you're seeking cultural immersion, breathtaking sights, or culinary delights, Spain offers an ideal destination with endless activities and flavors!
---
TRAVEL TIPS
---
1. Stay Cool and Comfortable: Don't Save on Air Conditioning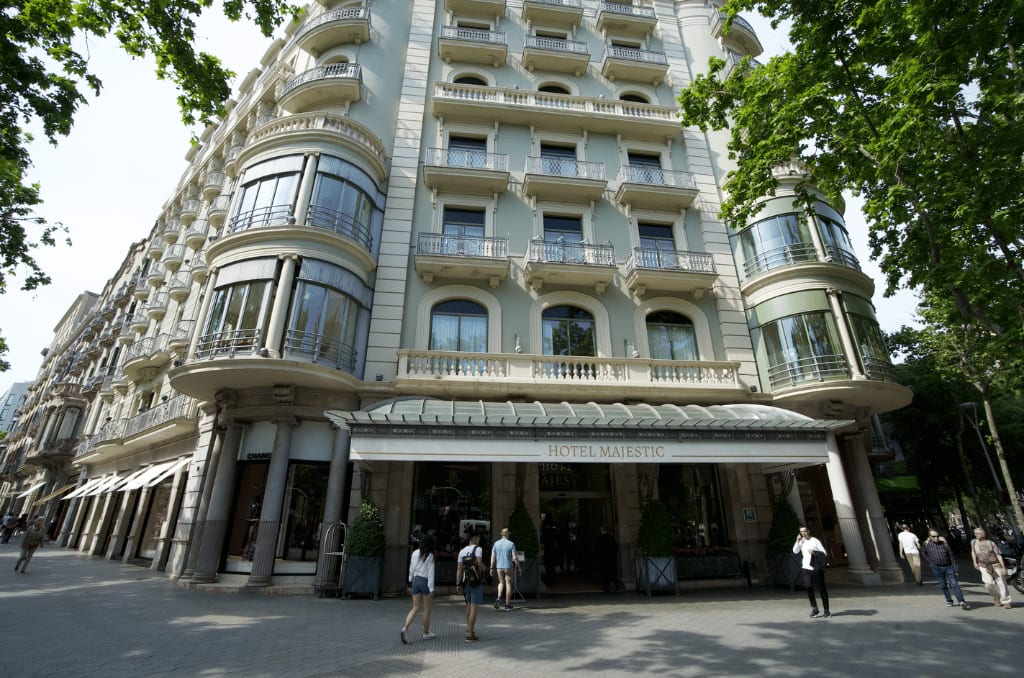 This is the most useful tip you're ever going to receive. Make sure you have an air conditioner in your room while visiting Spain in August; you will need it.
Think of it as investing in convenience; There's nothing better than enjoying comfort and relief after being outside at 95 degrees. Also, a good night's sleep is essential for your physical and mental well-being.
There are many options for Airbnb and apartments for rent that already have them integrated. This article can help you find the best accommodation for your stay.
🏖️ Read more: 9 Best Places to Stay in Mallorca: Your Ideal Island Guide
So, if you were evaluating places to stay and really thought you could get away without air conditioning and save a few extra bucks, don't. You are in time to reconsider.
2. Plan and Book in Advance
Spain is a country open to tourism and known worldwide as one of the best destinations to travel, spend a good vacation, and enjoy excellent infrastructure for those who visit.
During August, prices rise, and you will find a bustling environment adapted to tourism during the high season (ending in late October)
For this, I suggest to book in advance, everything! Research and make reservations for accommodations, restaurants, and any activities you want to do. This will help you secure your spot and avoid long waits or disappointment.
🌴Read more: 17 Best Things to do in Mallorca: Top-Rated Attractions!
Also, book flights as early as possible, buy in incognito mode, avoid cookies in your navigator, and (as I've heard many times, flights are cheaper on Tuesday nights!)
3. Don't underestimate the power of a Siesta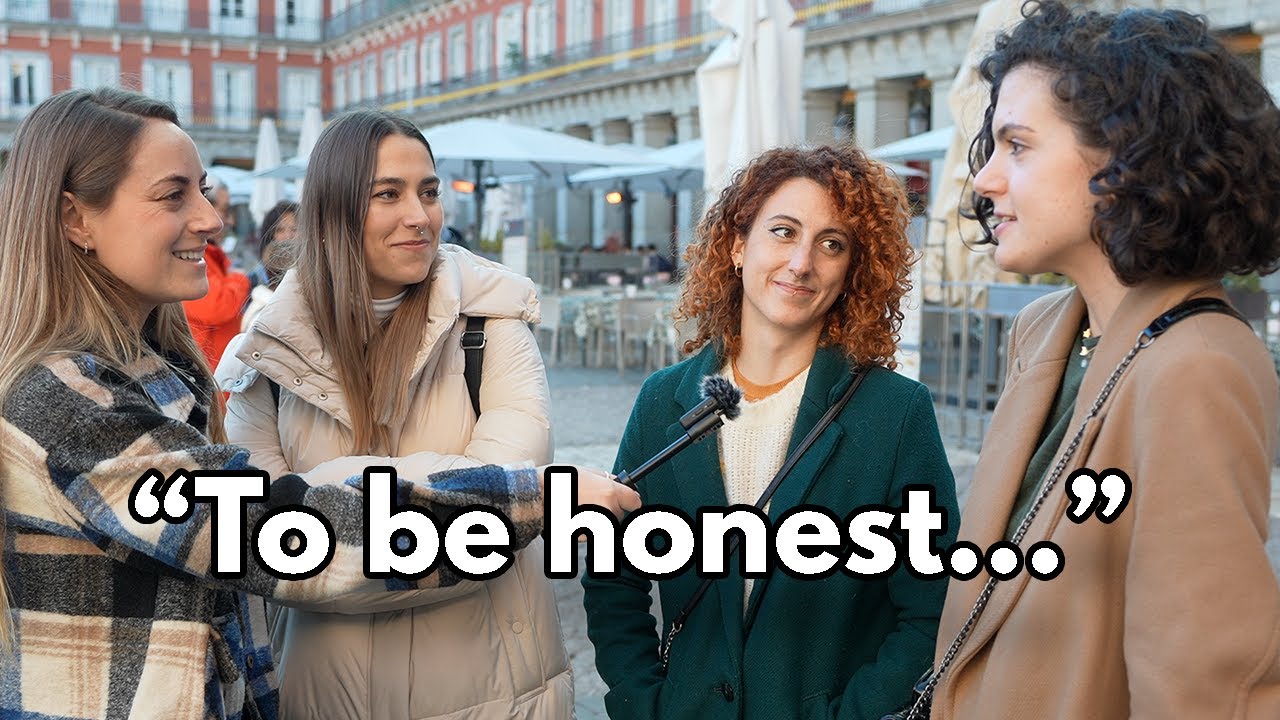 Siestas will be your best friend during August. This beloved Spanish tradition can be a game-changer during extremely hot afternoons.
This custom is part of the midday hours people eat and rest before rejoining work. So, for some Spanish people, the "siesta" is a well-deserved rest. This explains why most shops and businesses close in the afternoon (and open around 5 pm), so it's the perfect excuse to follow the locals' way and nap.
😴 Read more: Spanish Siesta: What Is the Real Origin and Future of our Beloved Tradition?
I promise you'll feel refreshed and ready to continue the rest of the day (with more energy to party all night). Without even mentioning that, it's a great way to consider yourself immersed in our culture and traditions!
4. Expect Crowded Beach Destinations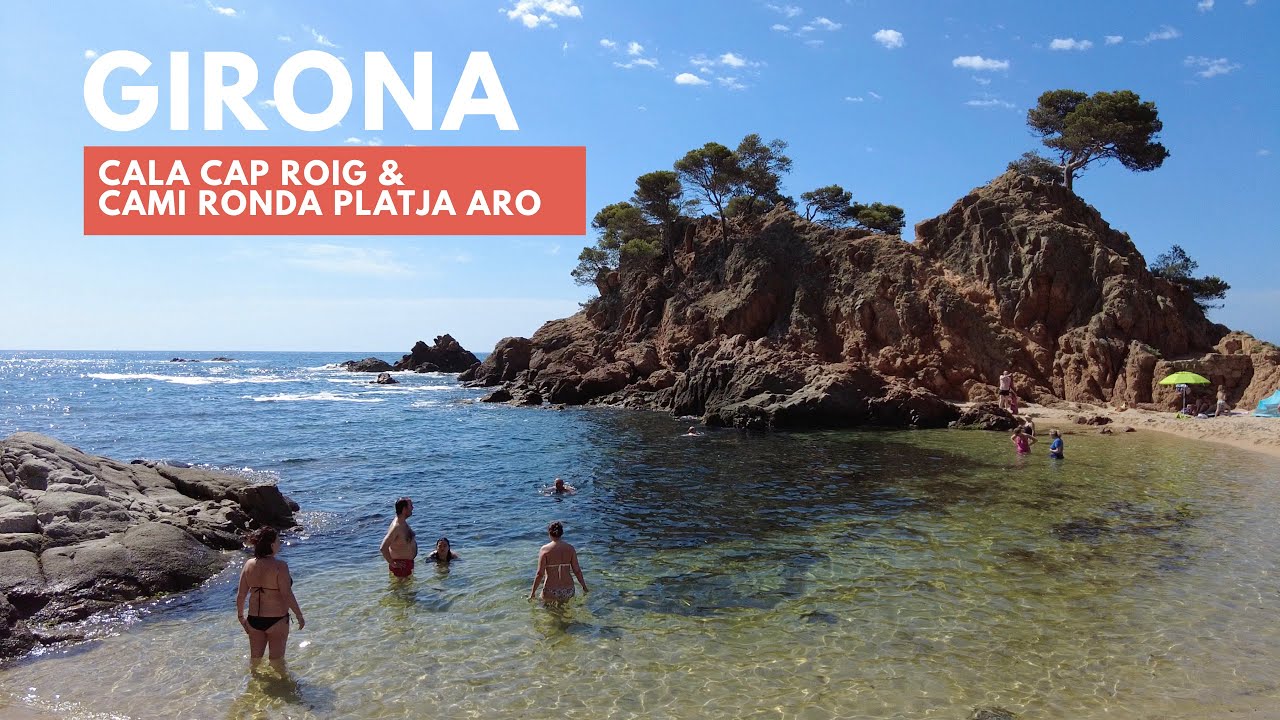 If you prefer to avoid busy locations, I'll be very straightforward with you: consider another month to visit Spain. But hey, don't give up hope just yet! I've got some tips to make your August vacation a blast.
High-season is not necessarily bad, as the country is also filled with joy and lively streets, and I don't know anyone who has regretted visiting this beautiful country even in its busiest month.
🌊 Read more: 9 Best Beaches & Hidden Calas in Mallorca by a Local
Visit popular attractions early in the morning or later in the evening when the crowds are lighter. 
Arrive at the beach early in the morning, enjoy the sunrise, and secure a spot!
Talk to your taxi driver: It's always nice to hear beaches and calas' recommendations from those who live by the beach.
Visit popular spots on weekdays. 
Be patient, grab a beer, and enjoy your vacation!
5. Experience La Tomatina Festival in Buñol
La Tomatina is the biggest tomato battle in the world and takes place on the last Wednesday of each August.
This is an entire week of parades, fireworks, food, and street parties. Then the battle begins, and people last 1-hour throwing tomatoes, flooding the ground with seeds, pulp, and tomatoes.
It has no political or religious significance. Yes, it's just for fun, I know, I know… Spain is just different.
And, Surprisingly, only 8% of the participants are Spanish. The countries with the most "tomatoes" are Australia, Japan, Great Britain, and the USA.
6. Bust the Myth: Is August in Spain a Quiet Month?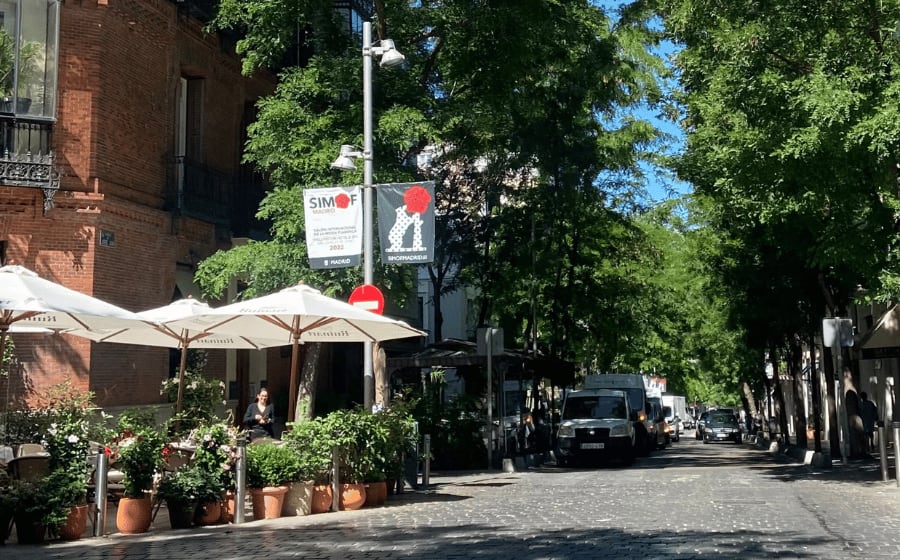 Spain is never a quiet place to visit. However, the main city, Madrid, has a "semi-empty" month, August. For some people, it is the best month to enjoy the capital of Spain to get the most beautiful pictures of landmarks and empty roads.
As there is no beach and the locals leave the city searching for their vacations in their second homes or on some road trip as usual, the city has gained the nickname of "empty in August."
However, it is the perfect opportunity to go to mountainous places like the Madrid Sierra, where, although there is no beach, we find small areas where you can soak up the water, such as the San Juan Reservoir, Aldea del Fresno, Las Berceas in Cercedilla or Playa del Alberche.
So, I suggest you plan your vacation to the beach, this way you will enjoy the best Spain can offer during this summer month.
🏙️ Read more: 11 Most Beautiful Towns Near Madrid worth Visiting!
7. Road Closures Ahead Due to La Vuelta Competition
"La Vuelta a España" is a road cycling competition with editions in countries like France, Portugal, The Netherlands, and others that take place mainly on highways.
Spain celebrates its own competition at the end of August, which means that some roads will be closed.
This is important to note since many travelers rent cars to get around Spain at their own pace. If this is your case, you must be aware of these championship dates and verify that the roads you use will be open during your trip to avoid inconveniences and last-minute surprises, especially since it involves transportation, which should give us independence instead of stress.
ACTIVITIES
---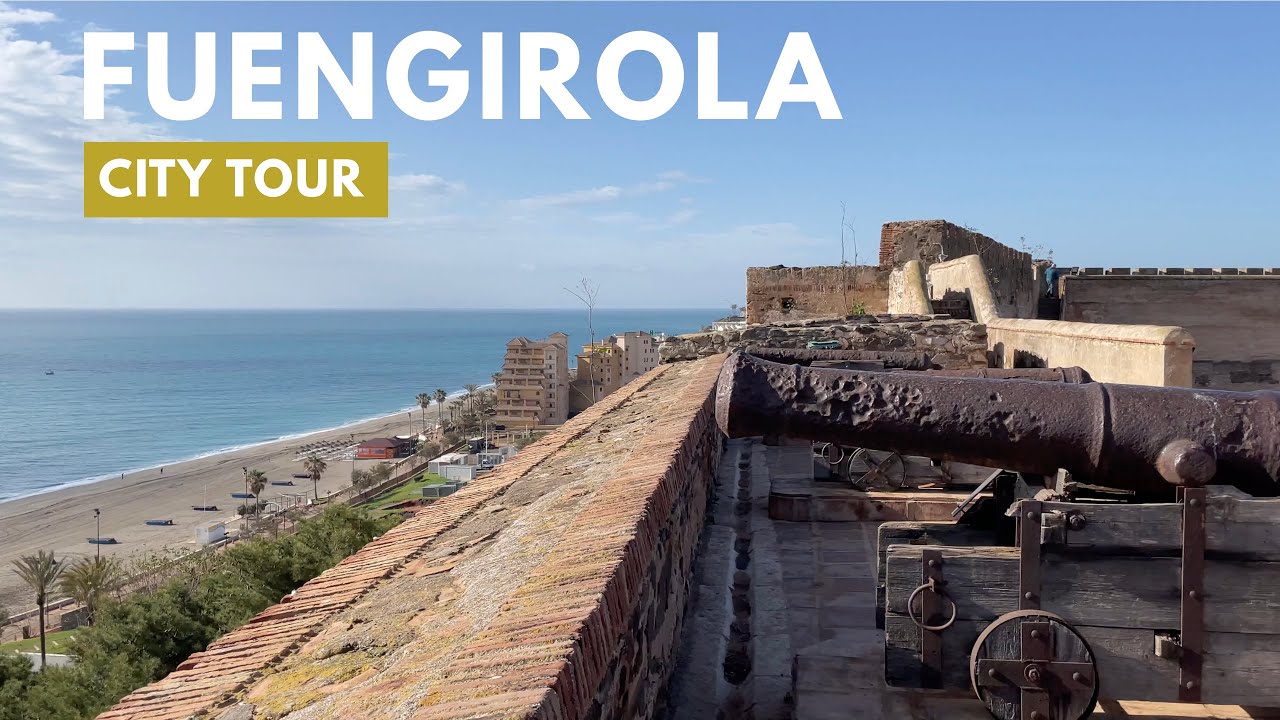 I'm here to tell you that August in Spain is everything but a dead month. Extraordinary plans and cool activities await in almost every corner, and they're not hard to find.
This is why I bring you the best places you should include in your bucket list for Spain in August, what to do, and how to enjoy them to the fullest. In case you're planning on visiting the big cities, here's what you should do:
📌 Read more:
Nerja is a fascinating location to visit in August. It is located on the western end of the famous Costa del Sol and offers visitors an incredible vacation place to spend nice days by the beach and enjoy a unique and different town while the big cities are crowded and hot.
Also, it has the amazing Cave of Nerja, one of the main tourist attractions, where you can see a collection of cave paintings from the Paleolithic period!
You can also embark on a culinary adventure on a winery tour since the region, Axarquía, is the main area of Malaga's wine production, and there is the so-called Ruta del Sol y del Vino, which crosses the main wine-producing municipalities, such as Frigiliana, Algarrobo, Nerja, etc.
Lastly, don't forget to spend a day at the beautiful beach of Playa de Torrecilla and Playa de Burriana, two authentic gems!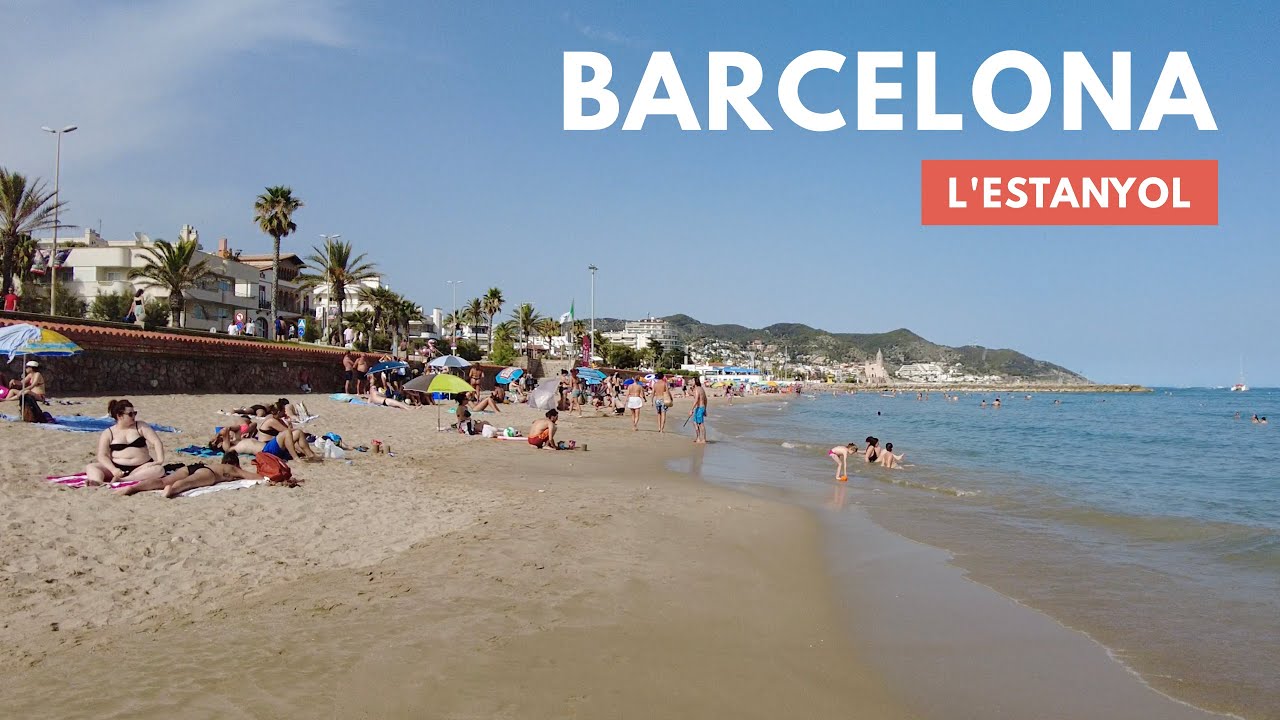 Sitges is the gem of the Costa Dorada of Barcelona. It is a beautiful and charming village in the Garraf region, southeast Barcelona, very close to the city.
This is a must-visit since this town maintains a rich, varied, and quality cultural life in a modernist from the nineteenth century.
This beautiful town is worth seeing on the weekend from Friday to Sunday. But, many people visit it as a getaway day, which also comes in handy. 
Getting there is also very simple, read more: The 9 Best Barcelona Towns for a Nice Day Trip!
I encourage you to travel to this paradisiac town to relax, delight yourself with gorgeous views of the Mediterranean shores, eat incredible seafood by the beach, and discover more of Catalonia.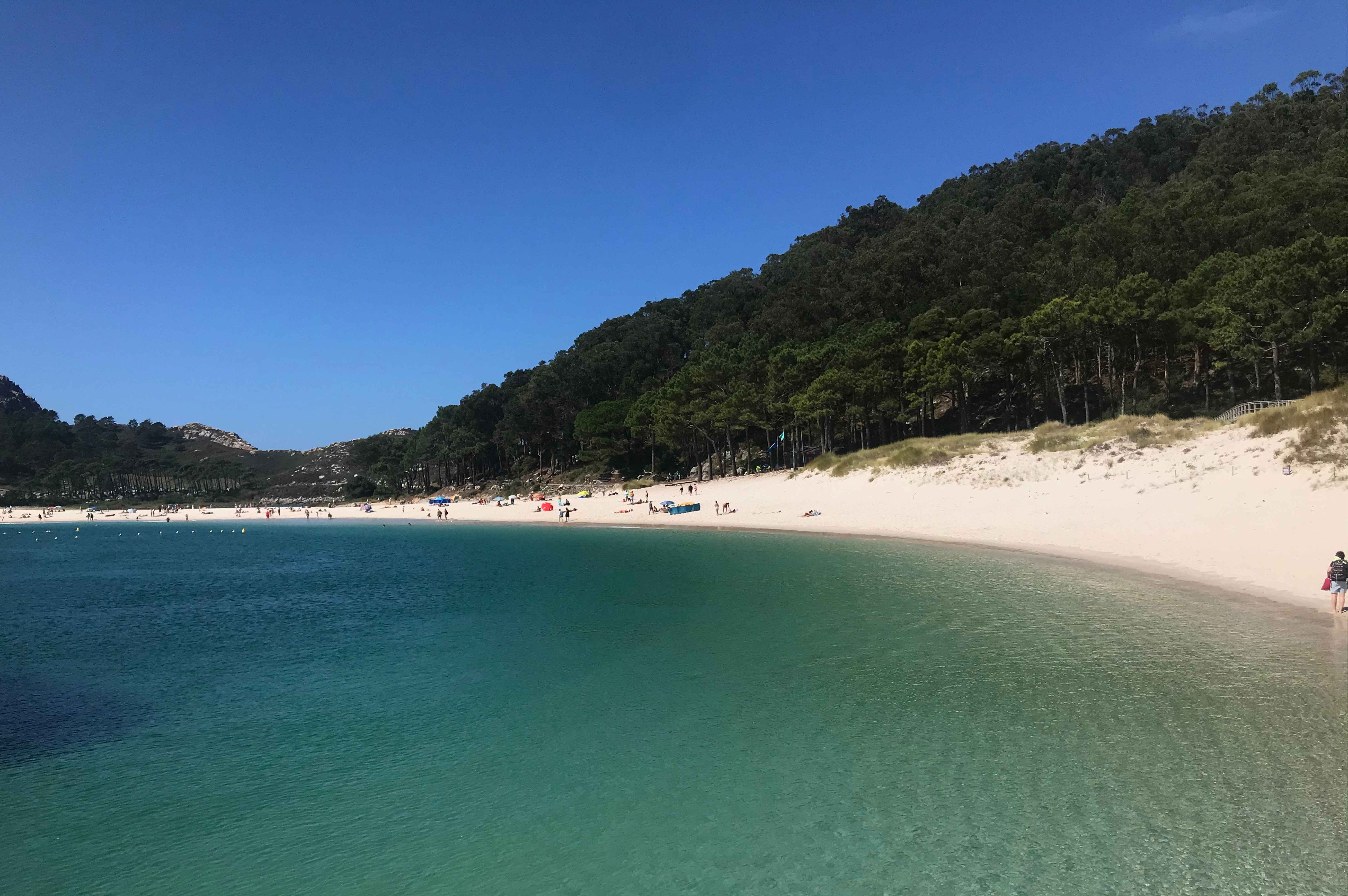 The Cías Islands are a natural paradise in its purest state, similar to the Caribbean landscapes.
You can see the entire area of Rías Baixas in its maximum splendor and enjoy long beaches to take those walks that fill us with life.
To situate ourselves a bit, the islands that make up this archipelago are Monteagudo, Do Faro, and San Martiño, and these are at a strategic point where the waters of the Atlantic Ocean and the Ría de Vigo mix in Galicia.
The islands can be reached from Vigo, Cangas, Baiona, or Portonovo. From Vigo, you can take a 45-minute ferry, and it is a destination that won't disappoint. It attracts tourists from all over the world every year.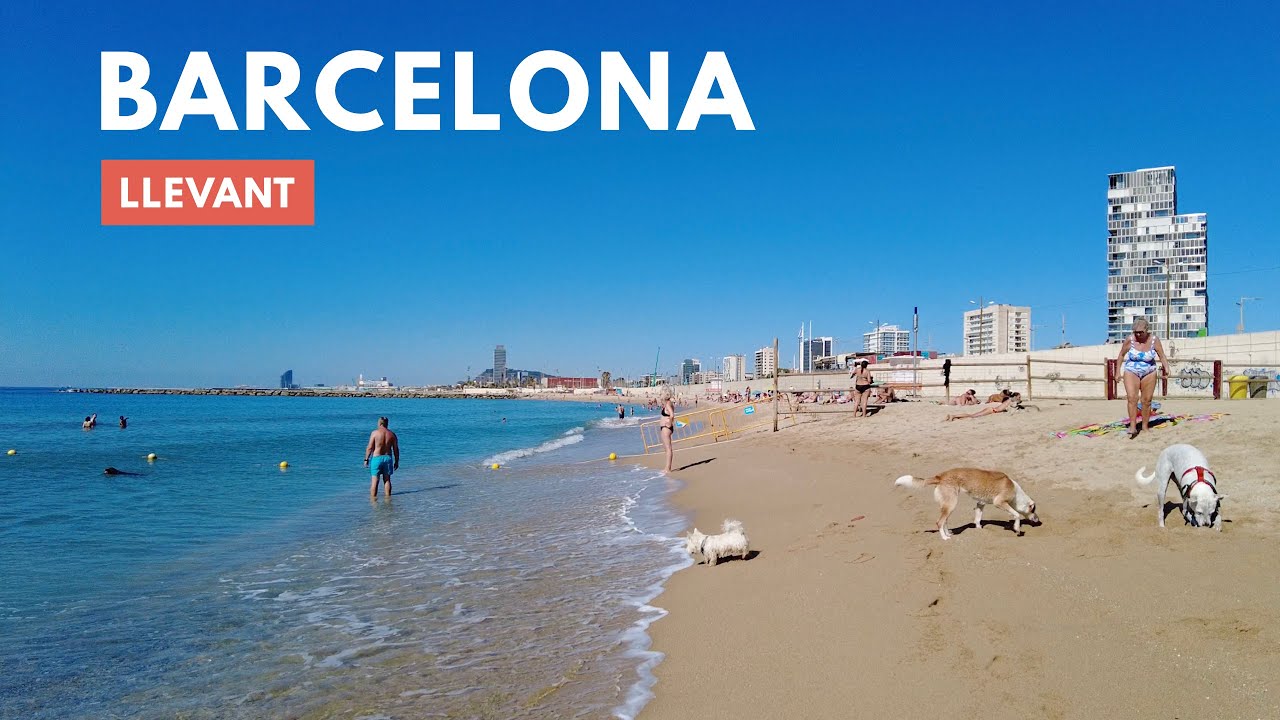 Salou is the perfect destination to rent a house on the beach, go on a road trip, and disconnect those hot summer days with a front row to the Mediterranean.
At nothing more and nothing less than 1 hour from Barcelona, Spain's second most important city, this paradisiacal destination offers first-class vacations.
If you're planning a beachscape, make sure you include Playa de Llevant, Cala Penya Tallada, Cala Cala Font, and Cala Vinya in your list.
It also has PortAventura, a thrilling amusement park with six different themed areas. For the most adventurous to the least, the park offers everything to enjoy a nice day trip with friends, family, and kids.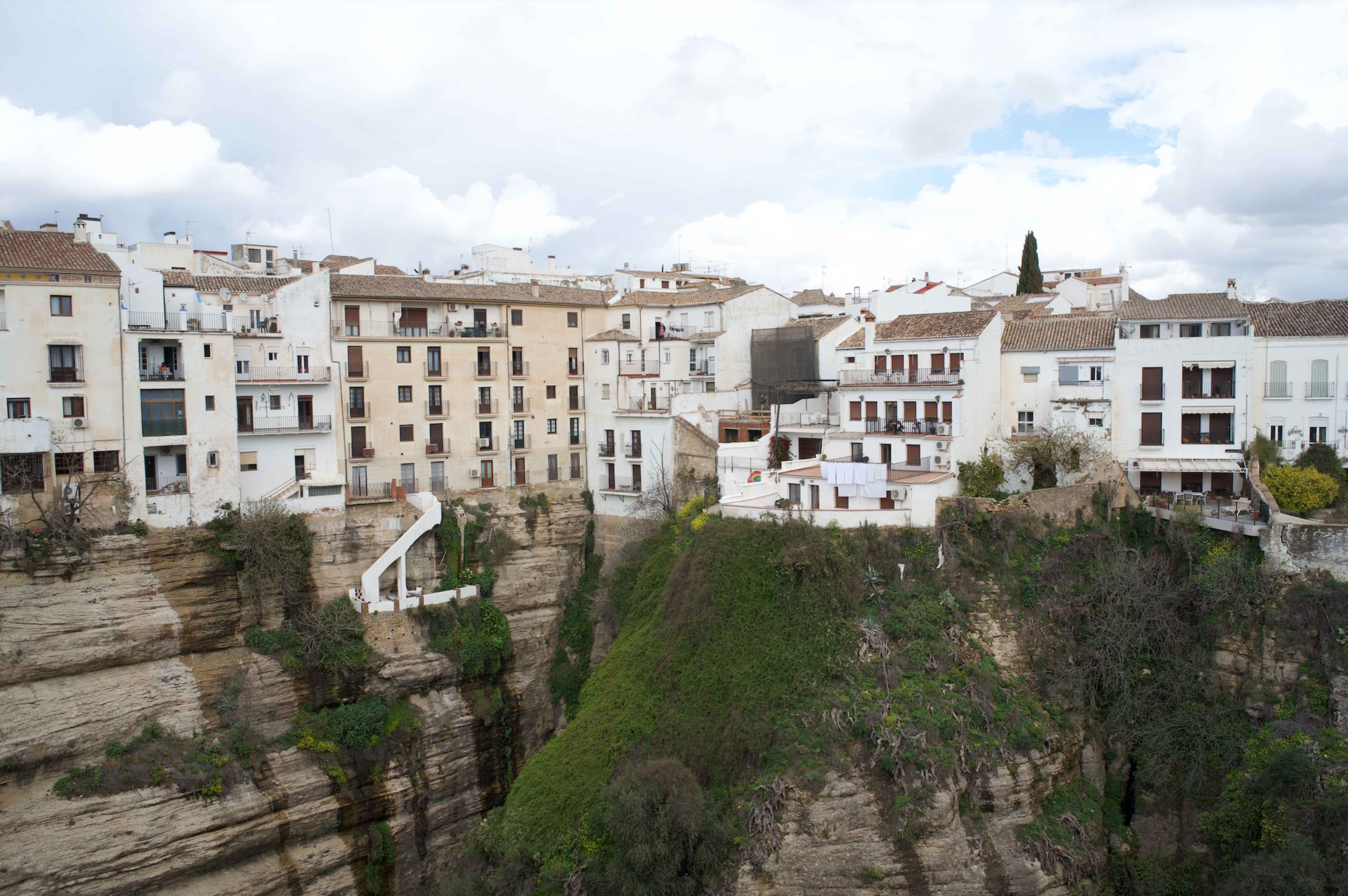 It is impossible not to fall in love with Ronda. It is a unique destination in the province of Málaga, southern Spain, with immense beauty and amazing landscapes ―Another location worth visiting in August.
Ronda peaked in the 18th century when the most emblematic monuments were built, like Puente Nuevo or the Plaza de Toros. Later in the following centuries, it gained a romantic reputation thanks to writers like Hemingway or Welles.
The town has some impressive viewpoints, from which you can enjoy wonderful views and lose yourself in the colors. In addition to having great gastronomic, it is a romantic destination for a couples' vacation.
WEATHER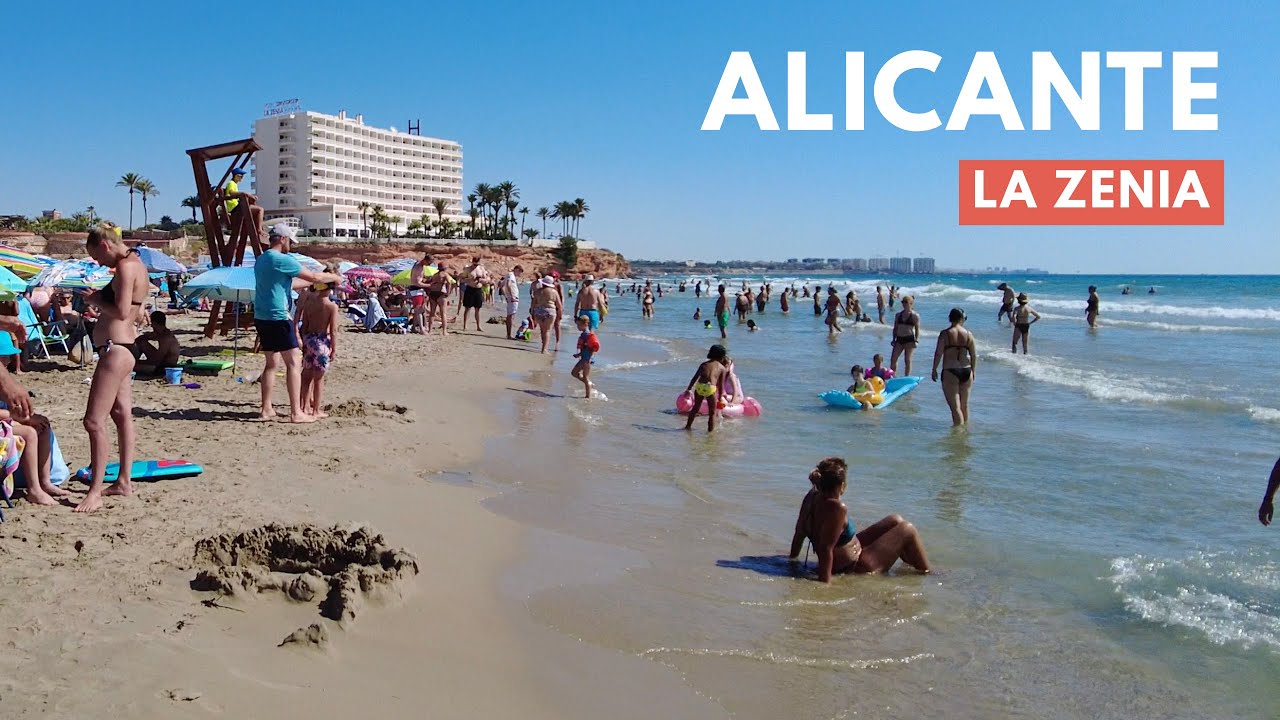 ---
August in Spain is extremely hot! In most parts of Spain, you can expect temperatures ranging from 77 °F to 90 °F or more (around 26°C to 35°C).
The north has the mildest Summer, with cooler temperatures (without boiling), and the southern region, closer to Africa, is even hotter; most days always stay over 35°C.
So pack your sunblock, shades, and a hat to keep cool because we are talking about scorching temperatures that'll make you break a sweat just by stepping outside. On the bright side, the summer vibes are incredible, and there's nothing better than spending days like these outside near the beach.
☀️Read more: What's the climate in Spain? Our Real Weather and Temperature
| Region | Minimum Temperature (°F) | Maximum Temperature (°F) | Minimum Temperature (°C) | Maximum Temperature (°C) |
| --- | --- | --- | --- | --- |
| Andalusia | 68°F | 90°F | 20°C | 32°C |
| Aragon | 59°F | 86°F | 15°C | 30°C |
| Asturias | 57°F | 72°F | 14°C | 22°C |
| Balearic Islands | 73°F | 86°F | 23°C | 30°C |
| Basque Country | 61°F | 75°F | 16°C | 24°C |
| Canary Islands | 73°F | 84°F | 23°C | 29°C |
| Cantabria | 61°F | 72°F | 16°C | 22°C |
| Castile and León | 59°F | 82°F | 15°C | 28°C |
| Castilla-La Mancha | 64°F | 88°F | 18°C | 31°C |
| Catalonia | 70°F | 86°F | 21°C | 30°C |
| Extremadura | 66°F | 90°F | 19°C | 32°C |
| Galicia | 61°F | 75°F | 16°C | 24°C |
| Madrid | 64°F | 88°F | 18°C | 31°C |
| Murcia | 73°F | 91°F | 23°C | 33°C |
| Navarre | 61°F | 82°F | 16°C | 28°C |
| La Rioja | 61°F | 82°F | 16°C | 28°C |
| Valencia | 73°F | 88°F | 23°C | 31°C |
---
I hope this article has helped you with valuable local tips to enjoy your vacation in Spain in August.
I promise you'll have a wonderful time despite the heat, which is very much appreciated to recharge some vitamin D for the cold and dark Winter ahead.
Don't forget to ask us any concerns about future travels to Spain. We'll be happy to help you.