Spain in February: 8 Travel Tips, Activities & Weather
June 12, 2023
Updated:

June 13, 2023
Published: June 12, 2023
Should you visit Spain in February? To be completely honest, it is not my favorite month, but there are many activities you can do in the last winter month.
After a long January, February is short and still very affordable to travel in Spain.
I recommend that you come towards the end of February so that you might catch better days in terms of weather.
In this article, I will give you plenty of ideas to organize a nice trip in February. If it is your first time in Spain, I recommend a big city plus something unique for that month, such as a carnival.
Travel tips
1. Take advantage of excellent price deals!
February is your last chance to take advantage of great deals! The low season is about to end, and tourism companies know everybody in Spain is eager and desperate for their Holy Week holidays. 
Traveling in February will allow you to keep everything within budget just before the seasons start escalating toward Spring. The weather will be chilly, but we can create an ideal trip so you enjoy every bit of it. 
2. Experience a Spanish carnival
In Spain, the carnival is usually celebrated 40 days before Easter, so that it will take place by the end of February. You can visit three main carnivals while visiting Spain in February, one of which is one of the best and biggest in the world!
The carnival of Santa Cruz de Tenerife is in the top 10 of the best carnivals in the world. This carnival in Tenerife is famous for its vibrant atmosphere, incredibly worked floats, and the Carnival Queen Contest. 
To know more about festivals in Spain, read the article below!
3. Book your ski trip!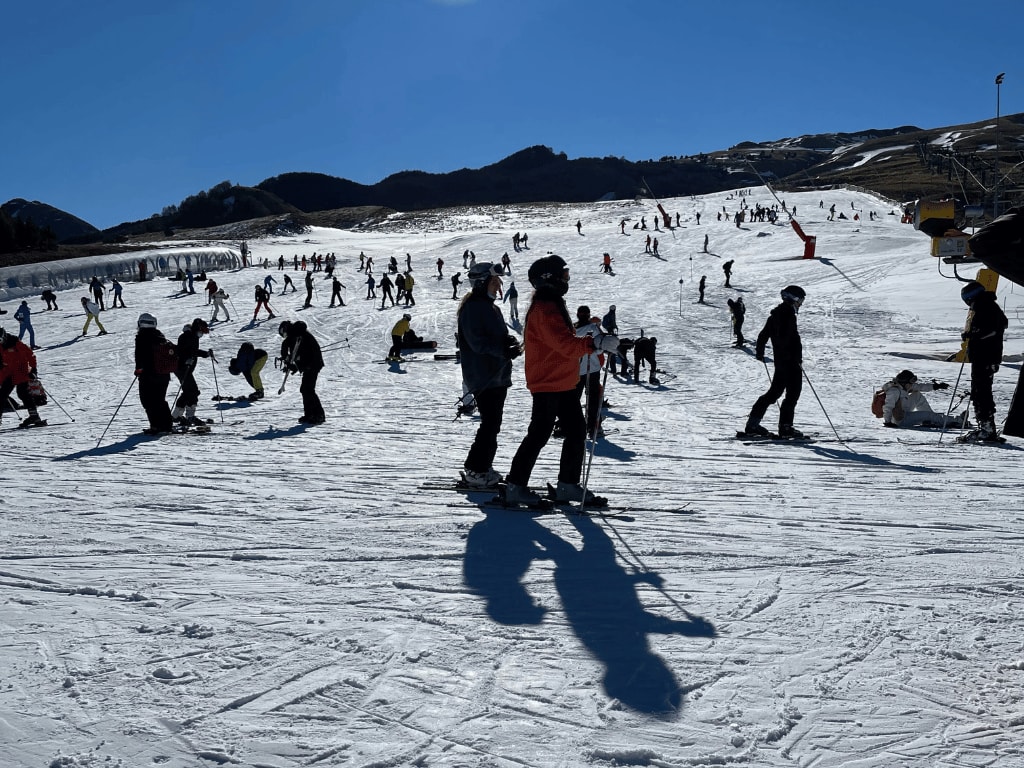 Spain has over 20 ski centers where you can enjoy the sport! Spanish people (in general) LOVE the mountains and truly enjoy skiing, so you can expect the ski resorts to be packed. 
So, if you visit Spain in February, know it is perfect for skiing. But you must make your forfeit reservations ahead of time because this sport is very popular. 
Below, I will link you to the official website for skiing in Spain, where you can find information on all the ski resorts, the best dates, and the tickets. In the "Activities" section, I will dive deeper into the three most popular ski centers, but if you want another one, the link below is your place to go. 
👉 ⛷️ Ski in Spain
4. Eat churros at San Ginés at San Ginés (for the last time!)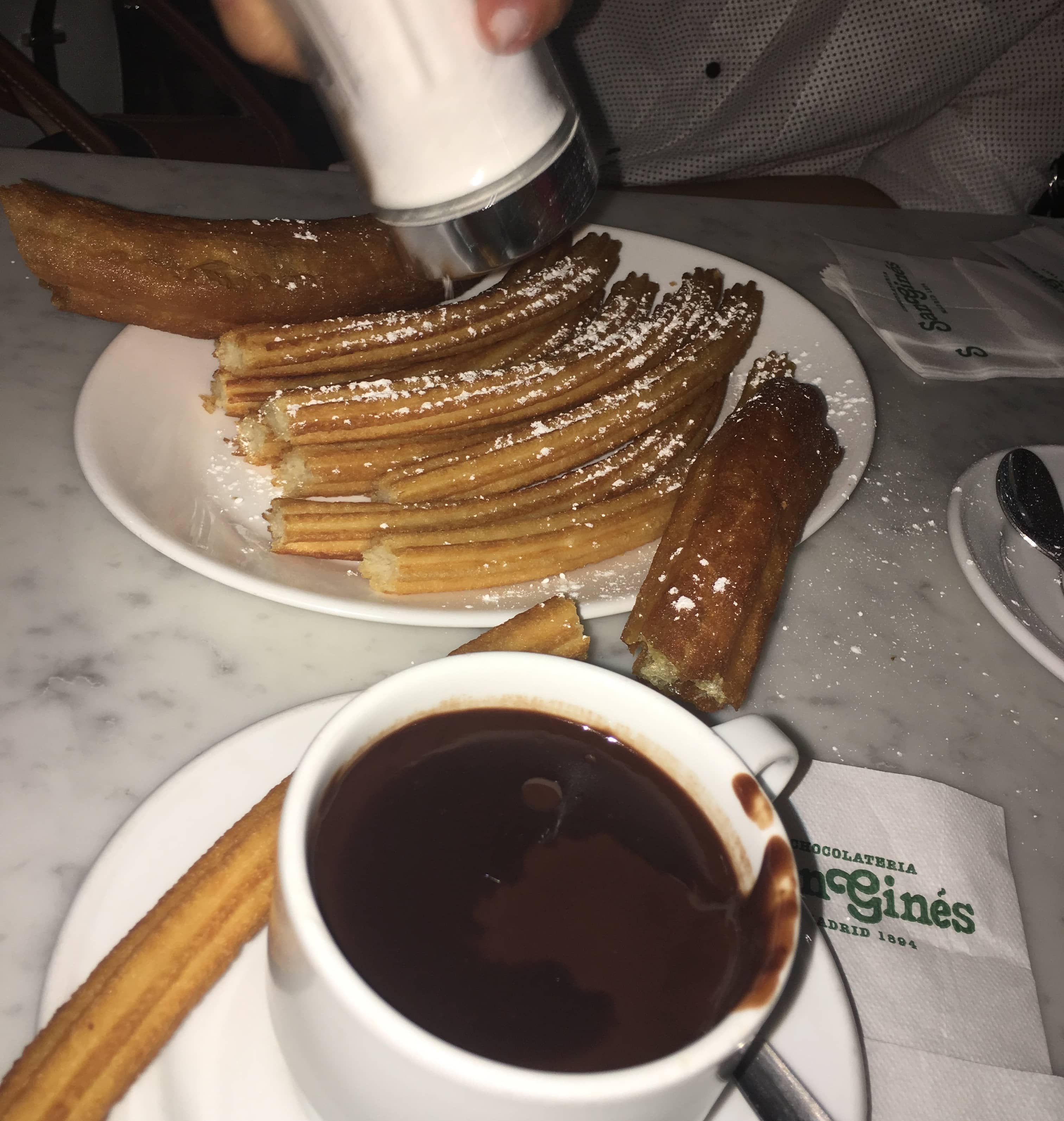 As the winter comes to an end, churros con chocolate becomes less and less appetizing. So if you are traveling to Spain in February, get a Spanish breakfast and head to a churrería in your host city. 
Of course, if you are in Madrid, you must go through the classic Churrería San Ginés and order a combo of six churros and a cup of hot chocolate. You won't regret it!
To read more on Spanish breakfasts and add a twist to your own, check out the next featured article:
5. Experience the "Bodas de Isabel Segura"
The "Bodas de Isabel Segura," or Isabel Segura's Wedding, is the reenactment of a medieval love story from Teruel.
Teruel is a city in the region of Aragon in northern Spain; on the third weekend of February, the city remembers the story of the 'Lovers of Teruel.' A tragic love story (similar to Romeo & Juliet) based on legends from medieval Spain.
Since the late '90s, a company of actors has put up the reenactment of the story in the streets of Teruel. Since the first show, more institutions have joined; today, it is a three-day celebration. 
So! If you want to experience a medieval show, I encourage renting a car and visiting the beautiful city of Teruel during the "Bodas of Isabel Segura." 
6. Take refuge from the cold in a specialty coffee shop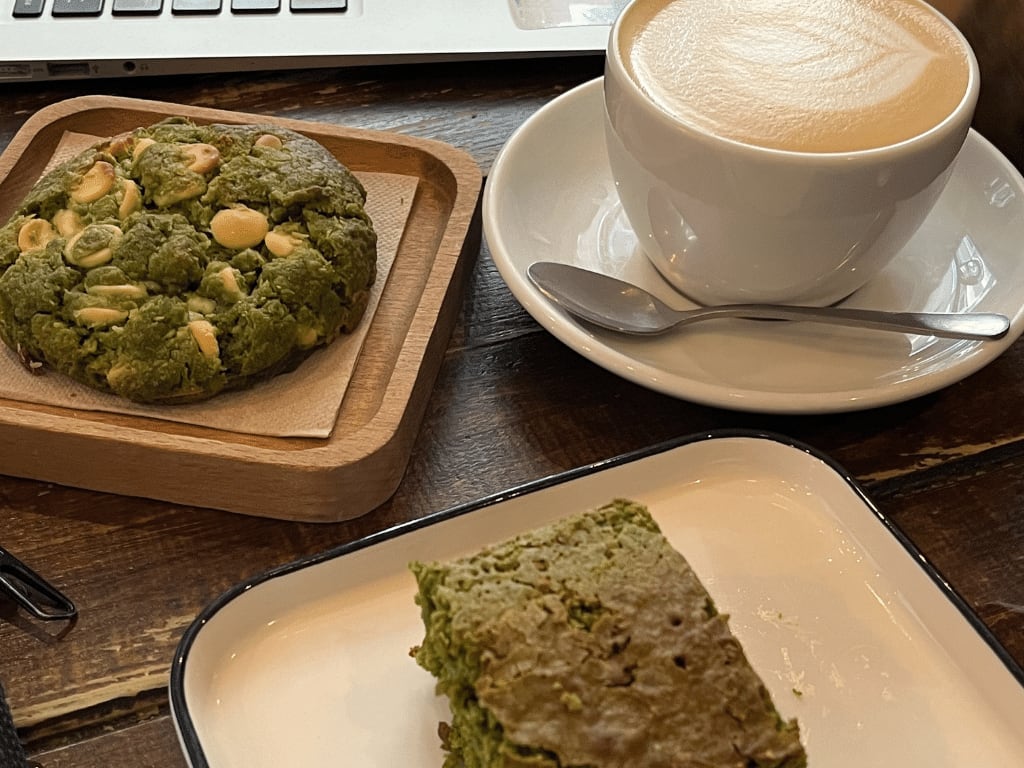 If you find yourself walking through the cold streets of Madrid or Barcelona in February and need some caffeine to shake you up, you should go for some extremely good coffee. 
In Madrid, my favorite choice would be Misión Café. Tucked away in the streets of Malasaña just a few minutes away from Plaza de España and Gran Vía, Misión will provide you with mouthwatering coffee and delicious pastries to warm you up before continuing the tour. 
In Barcelona, I would go to Citizen Café, just a few minutes away from Plaça Catalunya. In this specialty coffee shop, you will also get carefully selected coffee from N.O.M.A.D and incredibly good brunch.
I will leave you the full list of the best coffee in Spain right here (including Sevilla!):
7. Book your Valentine's Day restaurant ahead of time!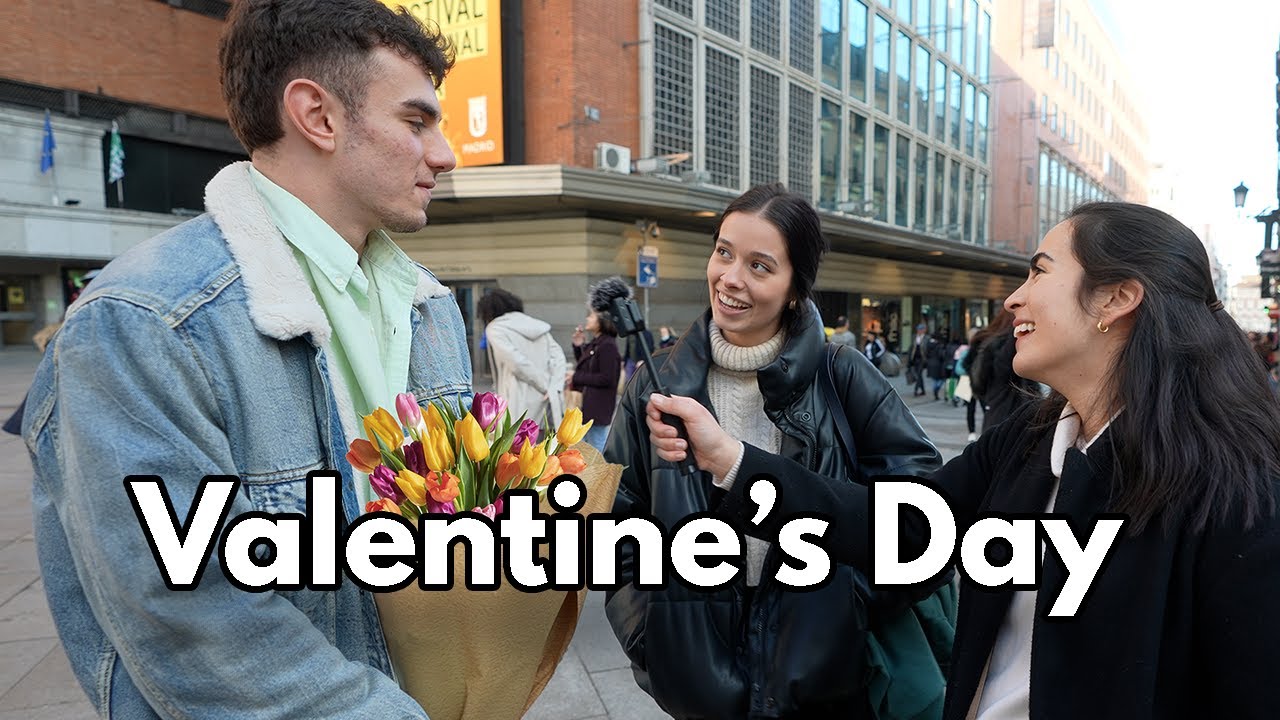 If you are traveling with your significant other, and the 14th of February is part of your itinerary, book everything ahead!
Some people take Valentine's Day as a commercial date (partly true), but having an extra excuse for a nice dinner with your partner is nice. 
So! If you want to grab some dinner on the day of love, I will leave you a link to the best restaurants in Madrid, Barcelona, and Sevilla:
8. Visit la Quinta de los Molinos Park!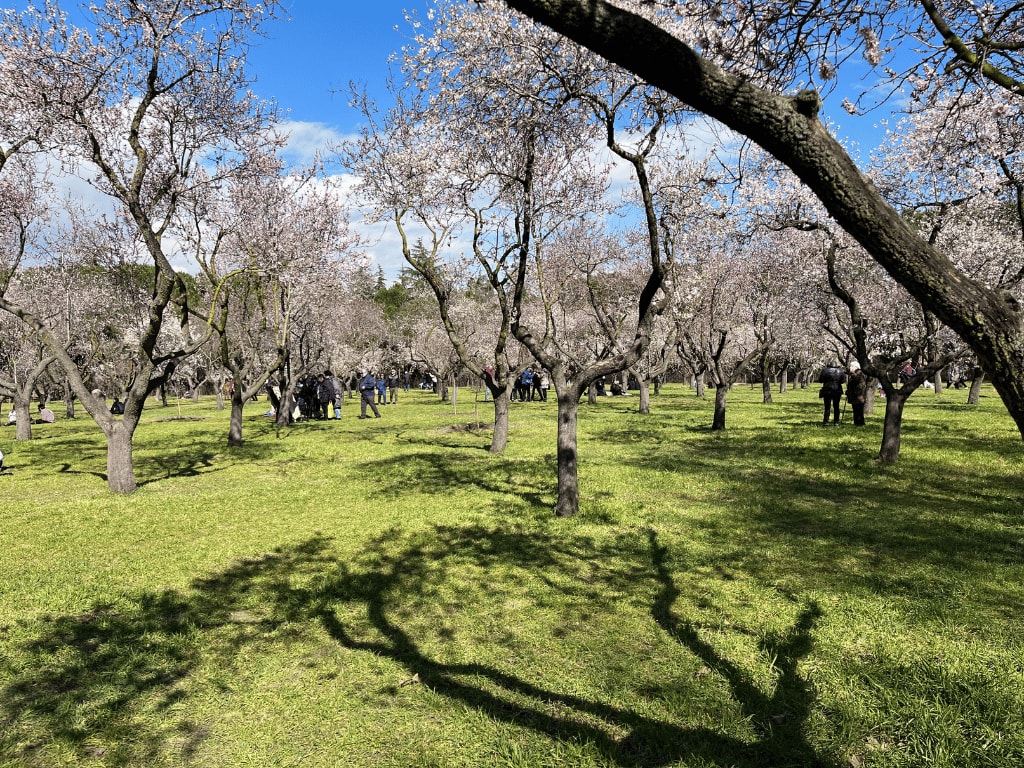 Madrid activity! If you are in Madrid during the mid to end of February, you have to visit the Park Quinta de los Molinos.
This special park is located in the north of Madrid, and you can see the blooming almond trees there. It is a beautiful sight if you have never seen them before.
February is not a very rainy season, so if you get a day of sun, get a picnic basket and head to the park. Enjoy the almond trees view like any local would!
🚇Line 5 to Suanzes
 🚶🏽C. de Alcalá, 527
Activities
Formigal-Penticosa
Today, Formigal is one of the most popular ski places in Spain. This ski resort is located in the region of Aragon in the Spanish Pyrenees and is very popular among young students and young people because of its legendary snow party.
There is not much to see in Formigal during the winter. The ideal plan would be to stay two to four days in the village (travel days included), so you can walk around the place and enjoy some skiing, snowboarding, or other activities such as snow racket excursions and spa days in a hot spring. 
In addition, if you are in the party mood, you can get tickets to the famous snow party of Marchica. 
Know more about what to do in Formigal right here 👉 Formigal-Panticosa
Baqueira Beret
Baqueira Beret is one of Spain's most popular ski resorts, especially because it is located very close to Barcelona. If the Catalan capital is part of your planning, you can book a day or two at the Baqueira Beret Ski Resort.
So, the Baqueira Beret Ski Resort is the biggest center in Spain, with 153 KM for skiers to enjoy. As with any good ski center, you rent the equipment there and have plenty of food and beverage spaces to recharge energy. 
As the resort has three main mountains, there are food spots in each, so you have plenty to choose from!
If you go with kids or don't know how to ski, you can always book classes or pay for the SnowCamp for your kids.  
If you don't like skiing, you can also have other snow experiences such as snow racket excursions, dog sledding, and riding a snow bike. 
For more information on the Baquiera Beret Ski Center 👉 Baqueira/Beret
Sierra Nevada
Less than an hour away by car from Granada, the Sierra Nevada Ski Station is the perfect ski resort if you plan to visit southern cities in Spain.
Most people assume that the country is hot all year round because of Spain's Mediterranean weather and sunny days fame. But the reality is that Spain has four seasons! Andalusia might experience them differently than the centric and Northern cities in the country, but it does get chilly days and snow!
In the Sierra Nevada mountain range, you will experience snow during the winter months of February and early March. So, if you want to visit Alhambra in February, you might as well rent a car and enjoy skiing. 
Sierra Nevada has 110 km of piste, and the station is considered an intermediate space. Still, you can find off-piste routes for advanced skiers. 
The ski station offers food, but you can also take a little detour to the village of Pedrollano and get some traditional Andalusian meals.
If you don't enjoy skiing, you can do other activities, such as an "Astronomical Observation."
Find out more about skiing in the Sierra Nevada in February 👉 right here at Sierra Nevada Ski Station.
Madrid
¡¡¡ Por fin abrimos!!! ¡¡¡Abrimos, abrimos!!!
Que gran noticia para un lunes, mañana 24 de enero abrimos nuestras instalaciones para que vengáis a disfrutas con nosotros de nuestra emblemática estación.https://t.co/LzaKrOU4S4 pic.twitter.com/UqOTAecnkc

— Puerto Navacerrada (@SkiNavacerrada) January 23, 2023
Madrid will always be on the list; February in Madrid might be very chilly, but it is the perfect excuse for cozy rooftops and indoor tourism.
If you are an art or history person, the best season to visit Spain is winter, especially February. Because of the chilly weather, you won't have any need to be outside all the time, so it is a perfect season to visit museums!
Visit the great Prado Musuem, Reina Sofía, Thyssen Bornemisza, the Sorolla Musuem, or even a tour through the Royal Palace early morning when it is the most chilly or late evening before closing hours. 
This way, you will take refuge from the cold during the chilliest periods!
At midday, you can grab some tapas at Plaza de Sta. Ana, in the Letras Neighborhood, the bars put nice heaters for you to enjoy cloudless chilly days in the terraces. 
As I said before, February is the best month for skiing in Spain, so if you still want to experience snow sports but don't want to leave Madrid, you can do it!
🏔️**Can you ski in Madrid?**🏔️
The Port of Navacerrada is the perfect place to ski without leaving Madrid. 
The slopes in the Port of Navacerrada are intermediate, offering 19 pistes where skiers and snowboarders can enjoy some of their time. Navacerrada has a quaint town center where you can eat some fantastic Raclette!
To get to the Navacerrada ski station, you can rent a car or go by public transport, which takes around two hours. 
For more activities in Madrid:
Málaga
If you want to escape the winter and experience some warm days during your February trip to Spain, one of your best options in the peninsula is Málaga.
The weather in Málaga during February ranges from 18° to 8° degrees; located on the bottom coast of Andalusia, it has a privileged climate all year round.
In Málaga, instead of skiing, you can visit the beach and beautiful white towns like Nerja, Frigiliana, and Marbella. And, just like I mentioned in tip #8, February is the month of the almond trees bloom! 
You can see this gift of nature in the small town of Cártama, which is 20 minutes away by car, and one hour away by public transport. 
Besides getting to know the beautiful city of Málaga, you could also enjoy a day in an Arab Hamman for full relaxation. 
Weather
This article has suggested activities in cities in different regions of Spain. You have four ski stations to choose from, including the top three in Spain. Remember that in all of them you should book your tickets ahead of time!
There are four options for snow lovers, and one for those escaping the cold. If you want more warm destination, you can check out our articles on Spain in December and Spain in January:
I have created a chart with the approximate temperature that you can experience in Spain if you visit in February.
Remember that all of these are approximations, and don't forget to check the weather map when you are closer to the day of travel.
---
| Region | Minimum Temperature (°C) | Maximum Temperature (°C) |
| --- | --- | --- |
| Andalusia | 6°C | 17°C |
| Aragon | 1°C | 11°C |
| Asturias | 5°C | 12°C |
| Balearic Islands | 8°C | 15°C |
| Basque Country | 5°C | 12°C |
| Canary Islands | 15°C | 21°C |
| Cantabria | 5°C | 12°C |
| Castile and León | -1°C | 8°C |
| Castilla-La Mancha | 2°C | 12°C |
| Catalonia | 4°C | 13°C |
| Extremadura | 3°C | 14°C |
| Galicia | 6°C | 13°C |
| Madrid | 1°C | 10°C |
| Murcia | 7°C | 17°C |
| Navarre | 3°C | 12°C |
| La Rioja | 3°C | 11°C |
| Valencia | 7°C | 17°C |
---
So, this is it! Now you have plenty of activities to enjoy in Spain in February. Just like in December and January, there is plenty of stuff to do for you to create your ideal trip.
If you have any other doubt, leave us a comment or find our Whatsapp number in our contact section. We will be delighted to hear from you!