Spain in July: 7 Travel Tips, Activities & Weather
July 3, 2023
Updated:

July 3, 2023
Published: July 3, 2023
As the scorching hot temperatures become a thing across the country, everyone wants to know the best places to enjoy Spain in July.
From the warmest locations to the most pleasant destinations to enjoy your vacation, these are the places to add to your list!
In this article, I'll give you a complete guide on local tips, what to do, and what to expect from the Weather when planning your trip to Spain in July.
This way, you can decide where you want to go according to the experience you wish to have since Spain has a place for all! Let's discover the best for you:
---
TIPS
1. Experience the San Fermín Festival in Pamplona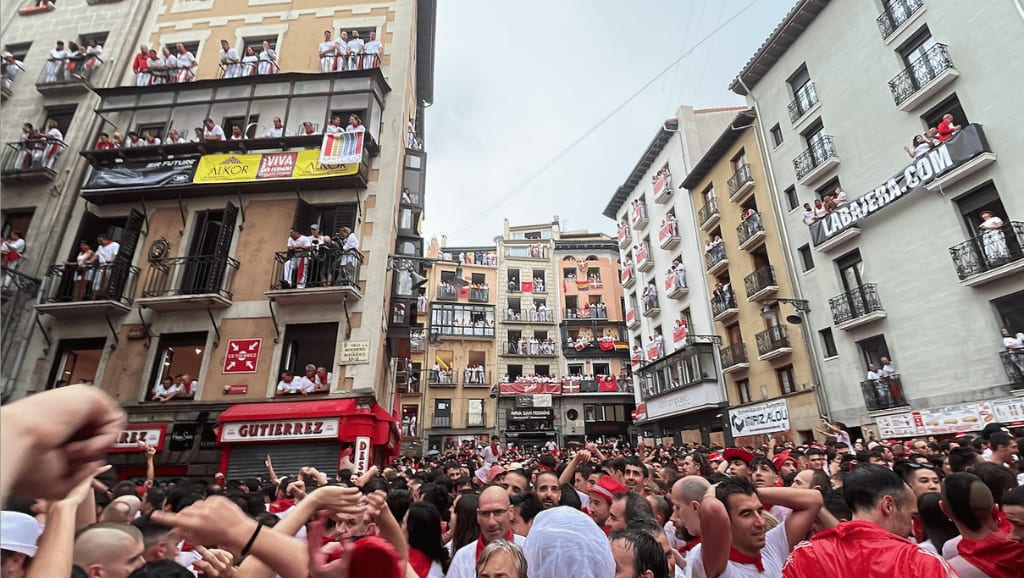 San Fermin is one of the biggest fiestas in the world, held in Pamplona from the 6th to the 14th of July; you can't miss it; you have to go at least once in your life. It is one of the seven most famous fiestas in the world.
This festival is dedicated to Saint Fermín, and the main event of the Sanfermines is the running of the bulls. It consists of running in front of a group of brave bulls released into the streets of Pamplona. Thousands of people participate in this exciting and somewhat "dangerous" event, running alongside the bulls from the pens to the city's bullring.
In addition to the running of the bulls, the Sanfermines offer numerous activities and events throughout the week. There are parades of giants and big heads, live music, traditional dances, fireworks, and various cultural and sporting shows and activities.
It is traditional to wear white clothes and a red scarf around the neck during the fiestas as it has religious significance and is worn to honor Saint Fermin.
📌Read more: 13 Mind Blowing Spanish Festivals Worthy of Your Bucket List!
2. Spend your days in Paradisiac Beaches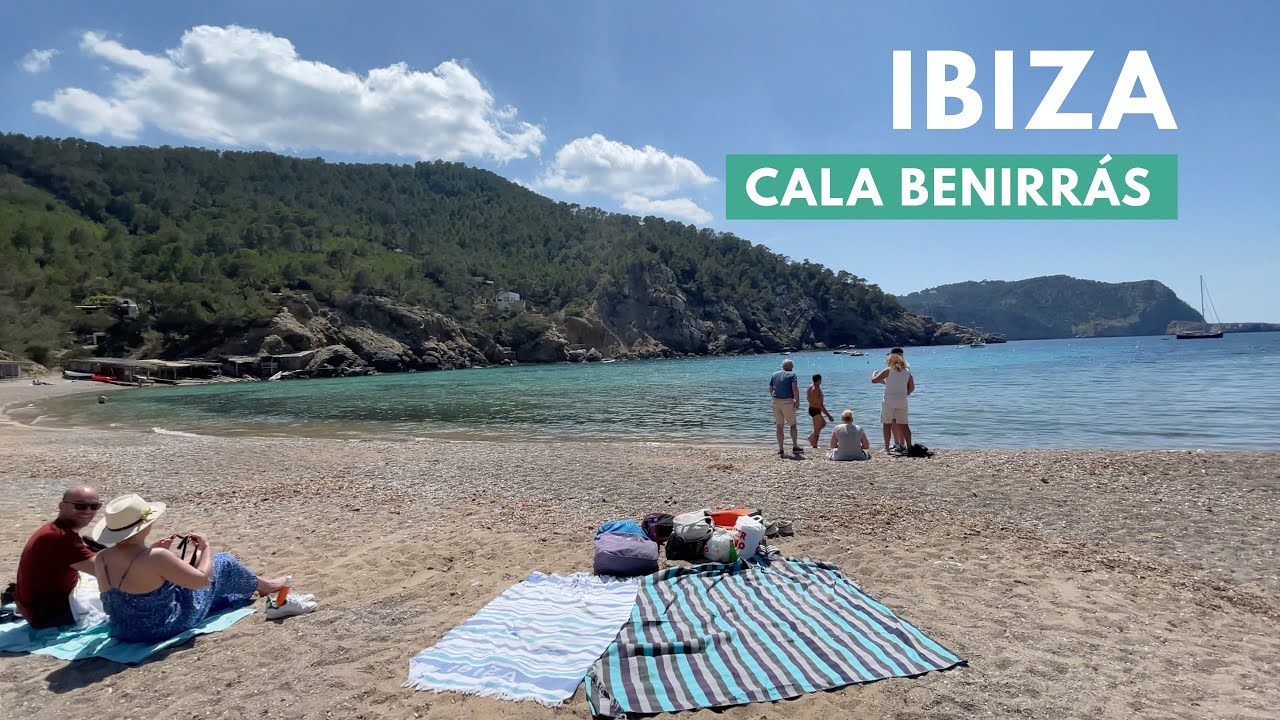 July is the perfect month to go to the beach and take advantage of the ideal summer temperatures of Spain. They are excellent places not only to relax but also to practice outdoor sports.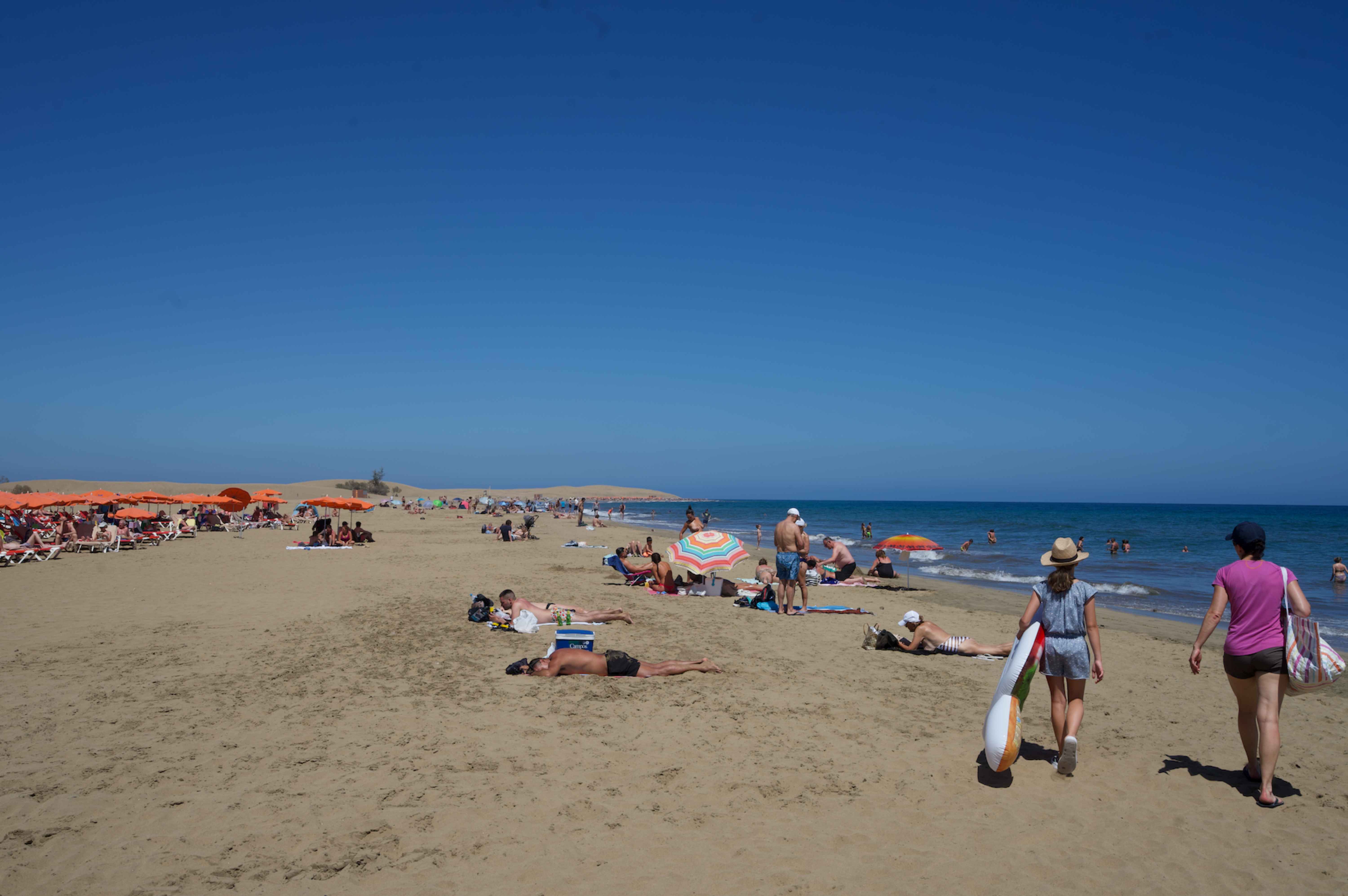 In Spain, you can find a multitude of beaches of all kinds. There are more than 8.000 kilometers of coastline throughout the country. Expect 79°F (26°C) on average for beaches in Spain in July, with some fluctuations.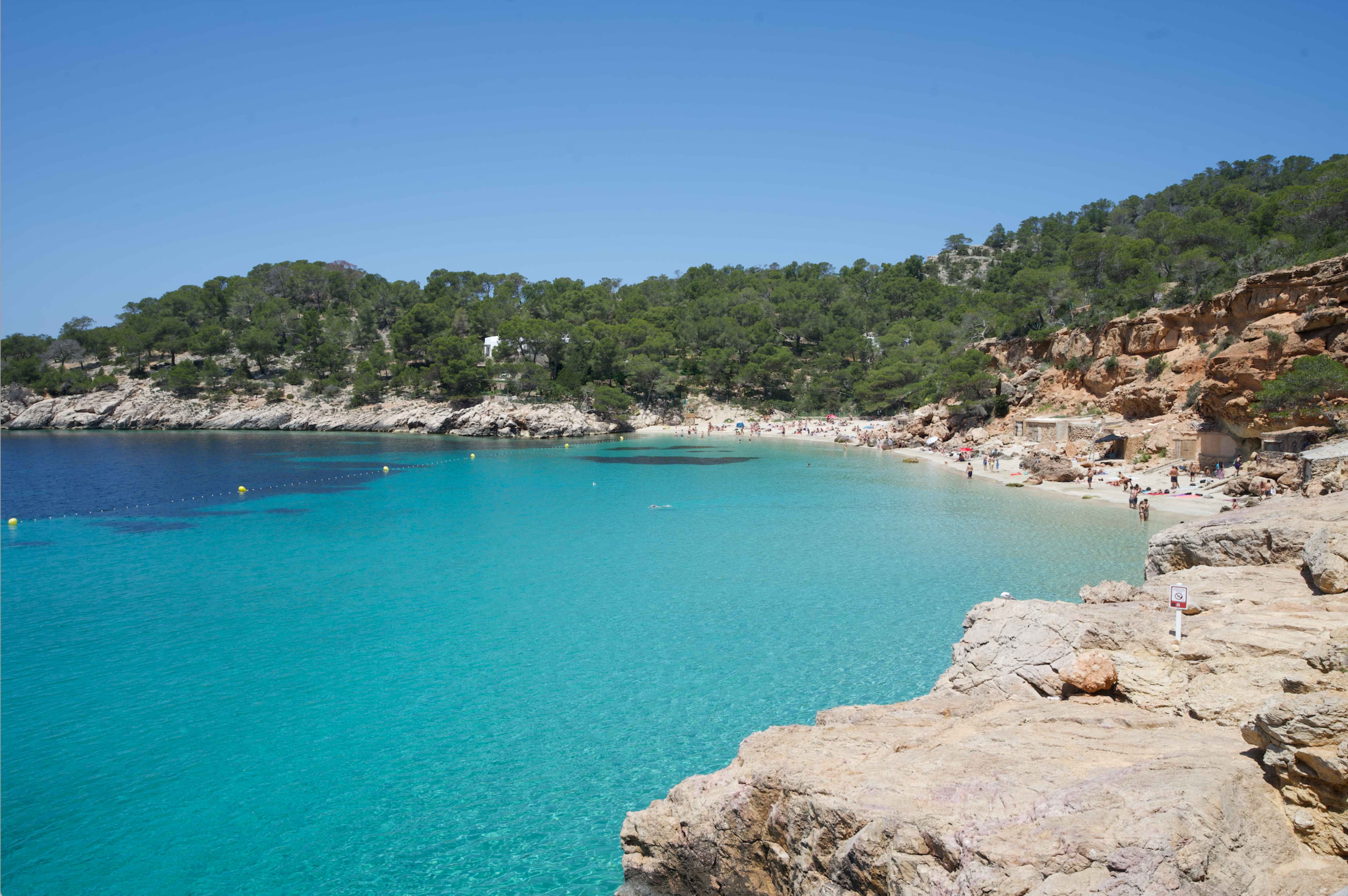 There are plenty of beautiful places where you can lie down on the sandy beach and enjoy the warm temperatures away from many tourists.
Some of my favorite beaches to relax in July are Cala Salada in Ibiza, Maspalomas in Gran Canaria, Oliva in Valencia, Cies Islands in Galicia, and Cala Fornells in Mallorca, to name a few.
3. Enjoy a trip to a famous National Park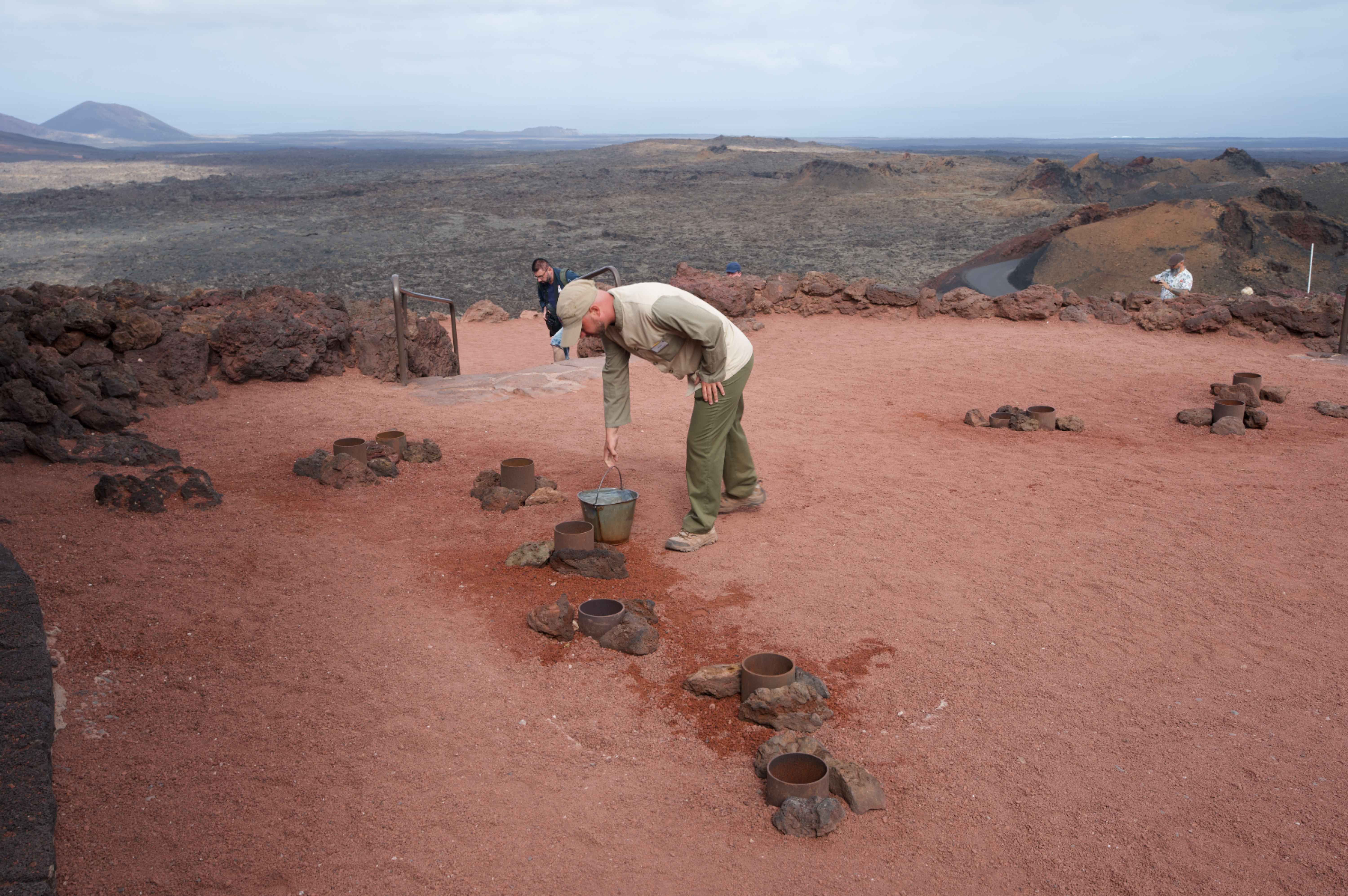 In July, rainfall in Spain is exceptionally uncommon, making it an ideal time to visit one of Spain's numerous national parks, with pleasant weather.
You can indulge in birdwatching amidst the marshes of Tablas de Daimiel or opt for a hiking adventure in the Pyrenees' national parks. There are many bucket list-worthy hiking trails to conquer in Spain. The Caminito del Rey, the Picos de Europa, and the Pyrenees are my tops ones! This month allows you to participate in thrilling activities like rafting, canoeing, and riverboarding.
4. Have fun at the best Music Festivals in Spain
Spain has a wide variety of music festivals throughout the year, but especially in July. Here are 3 of the most popular festivals held in the country:
Primavera Sound (Barcelona): This festival takes place every year in Barcelona in late May or early June and offers a wide range of music genres, from rock and pop to electronica and indie.
Mad Cool Festival (Madrid): This festival has quickly gained popularity and takes place in Madrid in July. It offers a diverse program with internationally renowned artists in different musical styles.
Rototom Sunsplash (Benicàssim): This reggae and Afro-Caribbean music festival is held annually in Benicàssim, on the east coast of Spain. It's one of the most important events of its kind in Europe and takes place in August.
Arenal Sound (Burriana): Located in the town of Burriana, in the province of Castellón, this festival is known for its focus on pop, rock, electronic, and alternative music. It is held in July and attracts thousands of attendees.
5. Book Popular Attractions in Advance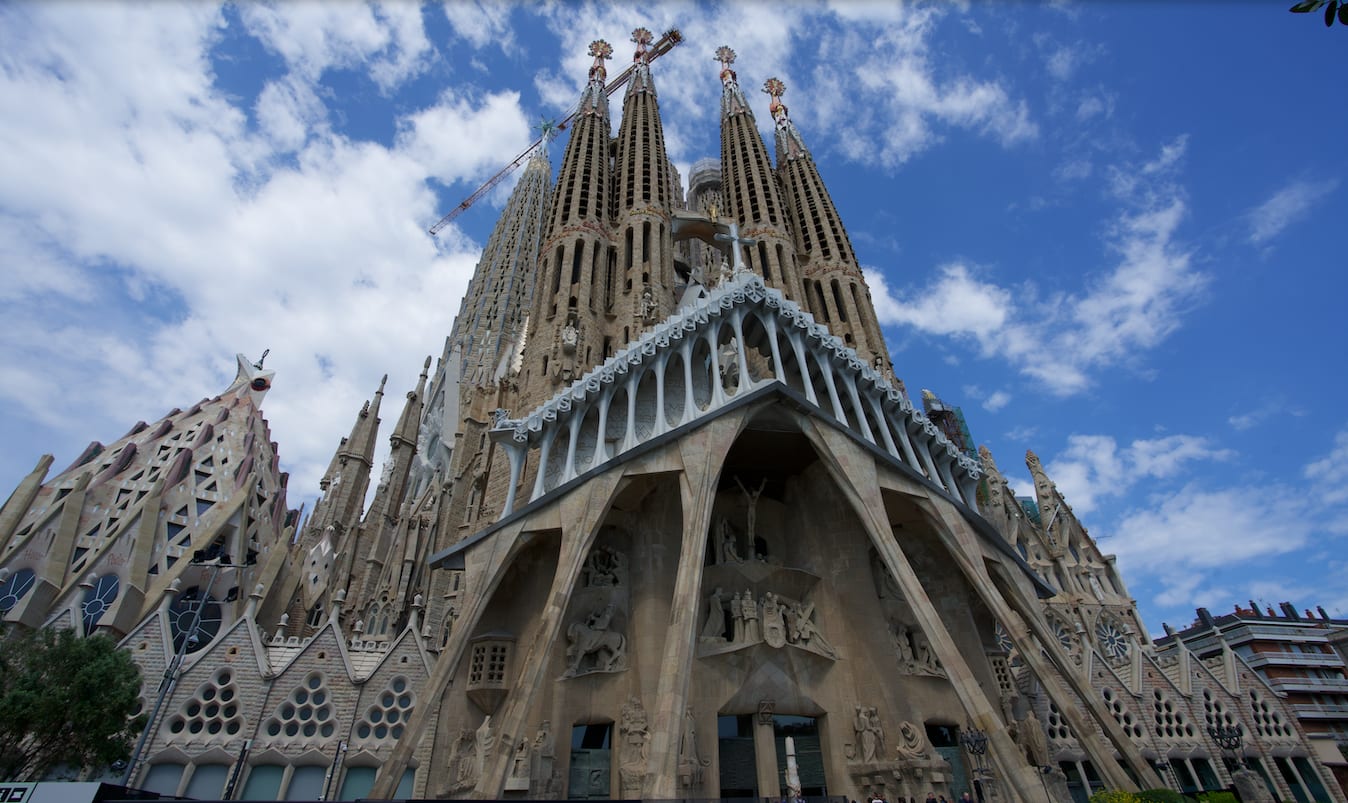 July is the high season, so I recommend you book tickets, tours, and day trips ahead of time, as they tend to sell out during the summer months. This saves you time, so you spend less time waiting in long queues.
By booking tickets in advance, you will avoid long lines at attractions like the Sagrada Familia in Barcelona and the Prado Museum in Madrid. Discover the best things to do in Spain's main cities:
To be honest, these are not the best months to touring the big cities, you should check out our guide by season to know the right ones!
6. Don't forget to pack for the weather! Bring sunscreen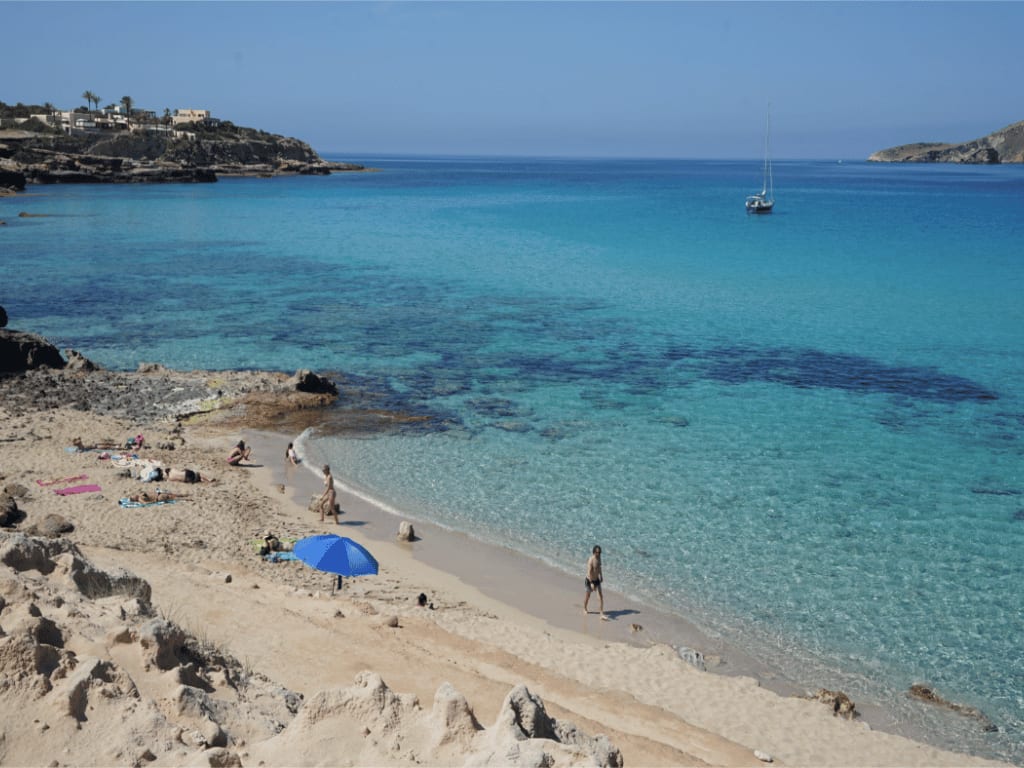 Bringing sunscreen when you travel to Spain in July is highly recommended. This month, the weather tends to be hot and sunny in many country regions.
You should wear sunscreen with an SPF of at least 30.
Remembering that the sun's radiation can be intense even on cloudy days, so taking precautions and protecting your skin correctly while enjoying your trip to Spain in July is essential.
Later in this article, you'll find some guidance on where to go regarding weather. But let me spoil you a bit, if you prefer a combination of pleasant weather and beach time, you might consider heading to the Balearic Islands.
📌Read more: Spain in Summer: Weather, Destinations, Tips & more
Mallorca, Menorca, and Ibiza offer the perfect Mediterranean climate with warm but not excessively hot temperatures in July.
Trust me, a Mediterranean Summer is a once in a lifetime experience anyone should have to relish the turquoise waters, beautiful beaches, and vibrant nightlife while enjoying pleasant weather. No wonder these places have become a world reference for Summertime!
7. Experience the vibrant Nightlife of Spain
Partying in Spain in July can be an exciting experience, as it is summer and many places are full of life and nightlife activities. One of the things Spain is known for is its lively nightlife and music festivals during the summer.
That is why most Spanish cities get flooded with tourists worldwide in July, ready to enjoy the Spanish nightlife and spend lazy afternoons at the beach.
Some cities that stand out for their nightlife are Madrid, Barcelona, Ibiza, Valencia, and Costa del Sol, among many others.
📌 Read more: Spain Nightlife Guide: 9 Best Places to Party in 2023
ACTIVITIES
Mallorca
If you want to be sure of sunshine and good weather, Mallorca in July is the ideal month. During this month, there are many more hours of sun in Mallorca, and the chances of rain are low. Humidity levels are intermediate, and the average temperature is 35ºC.
If you visit the island and it rains, it might be annoying, but…. for Mallorcans, it is almost like a blessing!
Costa del Sol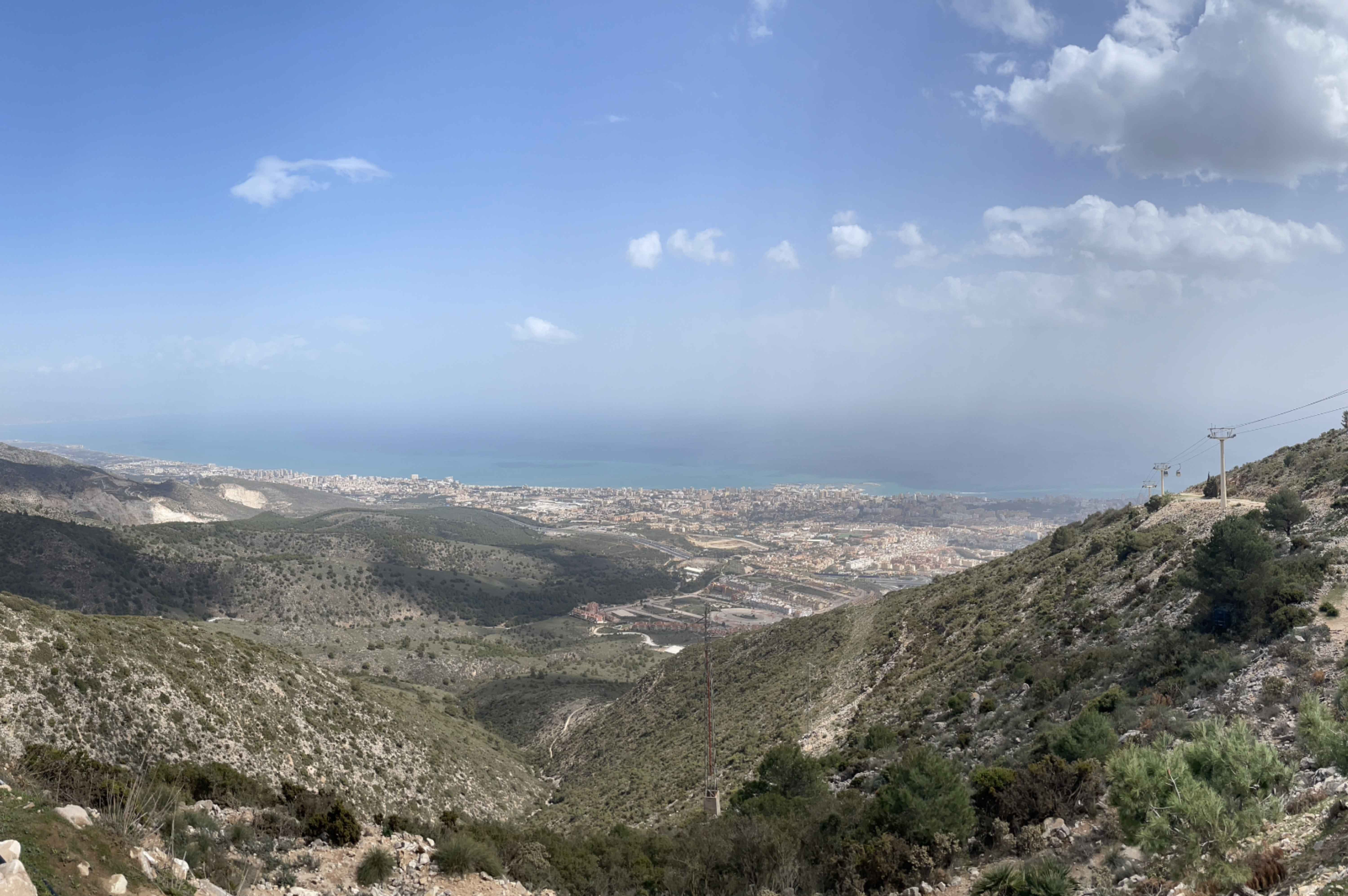 July in Spain is a significant tourist attraction alone, so more people are on the beach. If you want to avoid the biggest crowds but like summer, this is the perfect month. On the other hand, if you want to experience summer in all its splendor, visit Costa del Sol in August.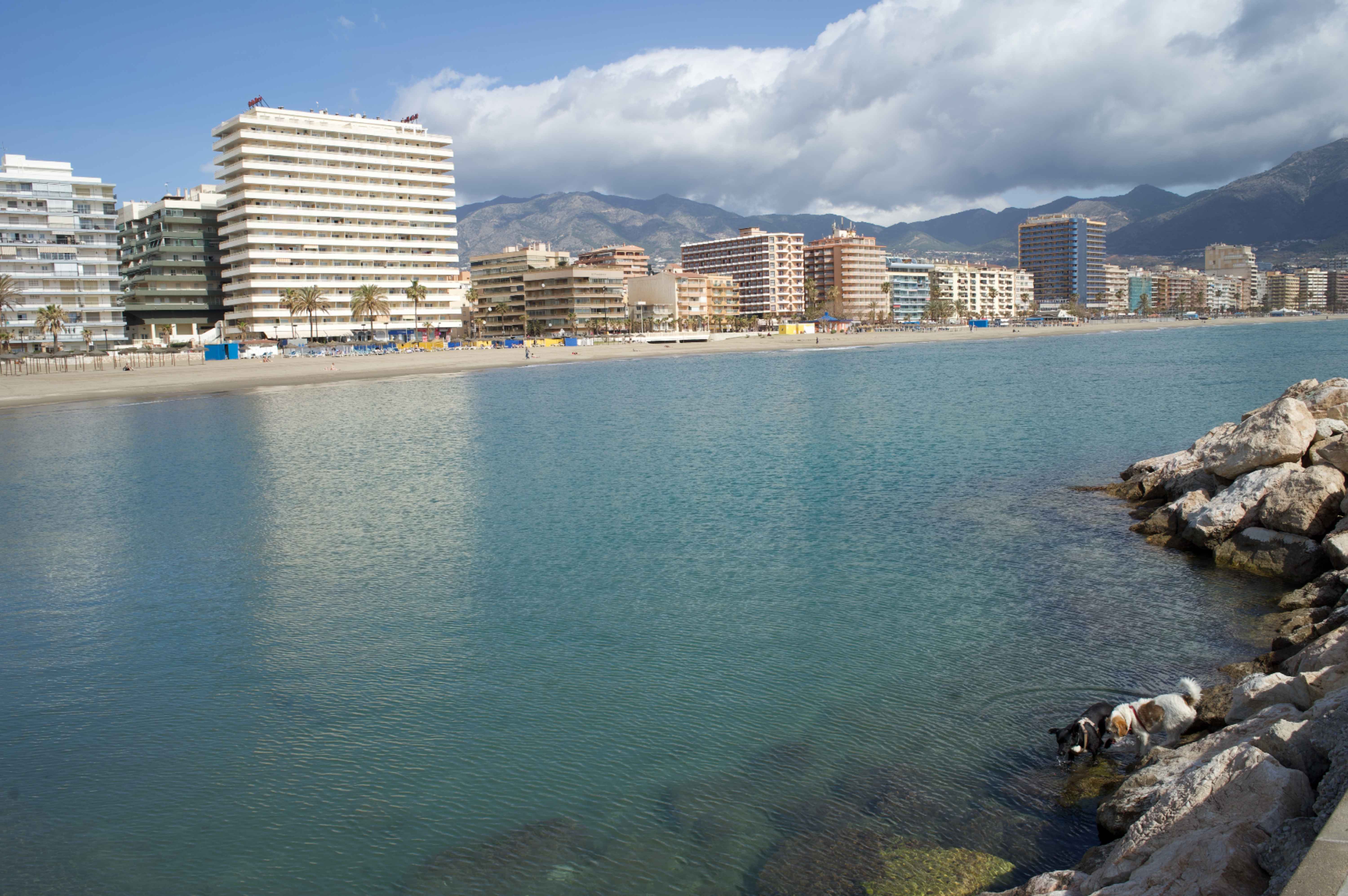 It is located in the south of the province of Malaga, in the autonomous region of Andalusia. It includes the municipalities of Malaga, Marbella, Estepona, Manilva, Benalmádena, Fuengirola, Torremolinos, Rincón de la Victoria, Vélez-Málaga and Nerja.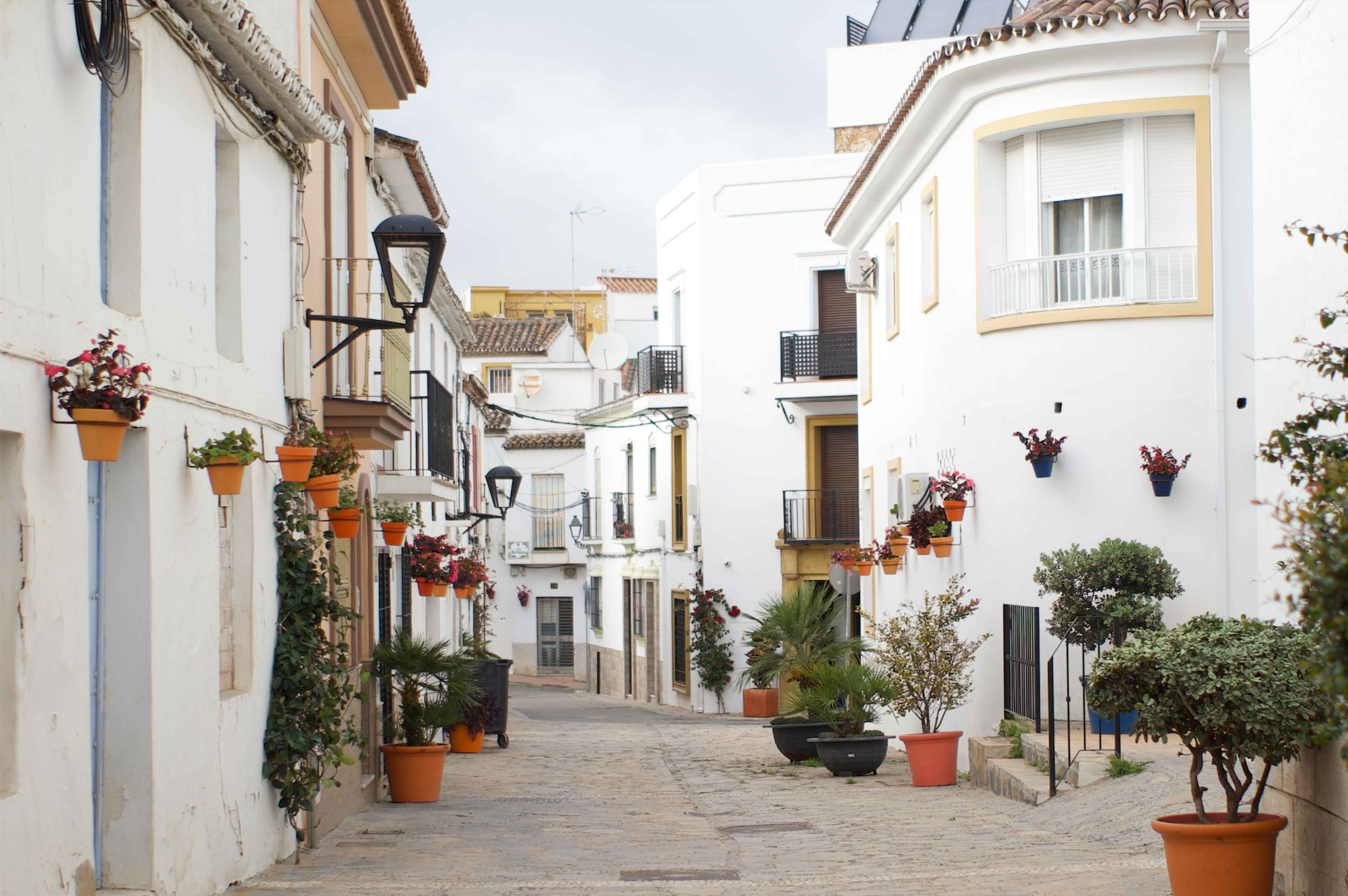 Malaga's weather in July is characterized by rising temperatures; the sea water is already at a pleasant temperature for swimming, and the sun can cause sunburn if you don't take precautions using sun cream.
Gran Canaria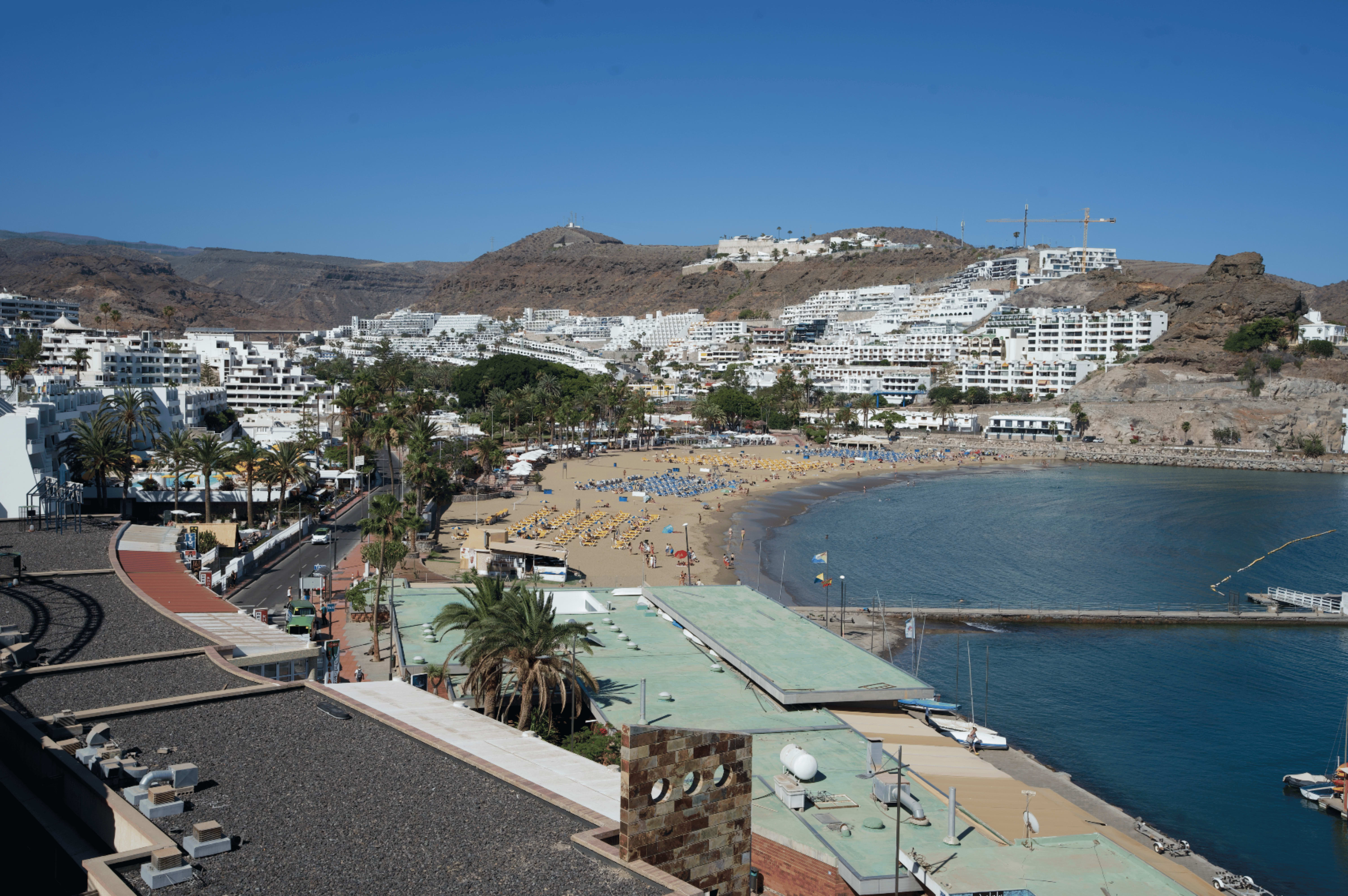 The weather in Gran Canaria during July 2023 is somewhat hot. On hot days like these, with lows of 69.8 ºF (21 °C) and highs of 73.4 ºF (23 °C), drinking plenty of water and keeping cool is very important.
It hardly ever rains in July in Gran Canaria; the weather is perfect for getting out and exploring all that Gran Canaria has to offer. It will be a dry day with hot temperatures.
August 21 is the hottest day of the year; temperatures in Las Palmas de Gran Canaria generally range from 71.6 ºF (22 °C) to 80.6 ºF (27 °C).
Costa Brava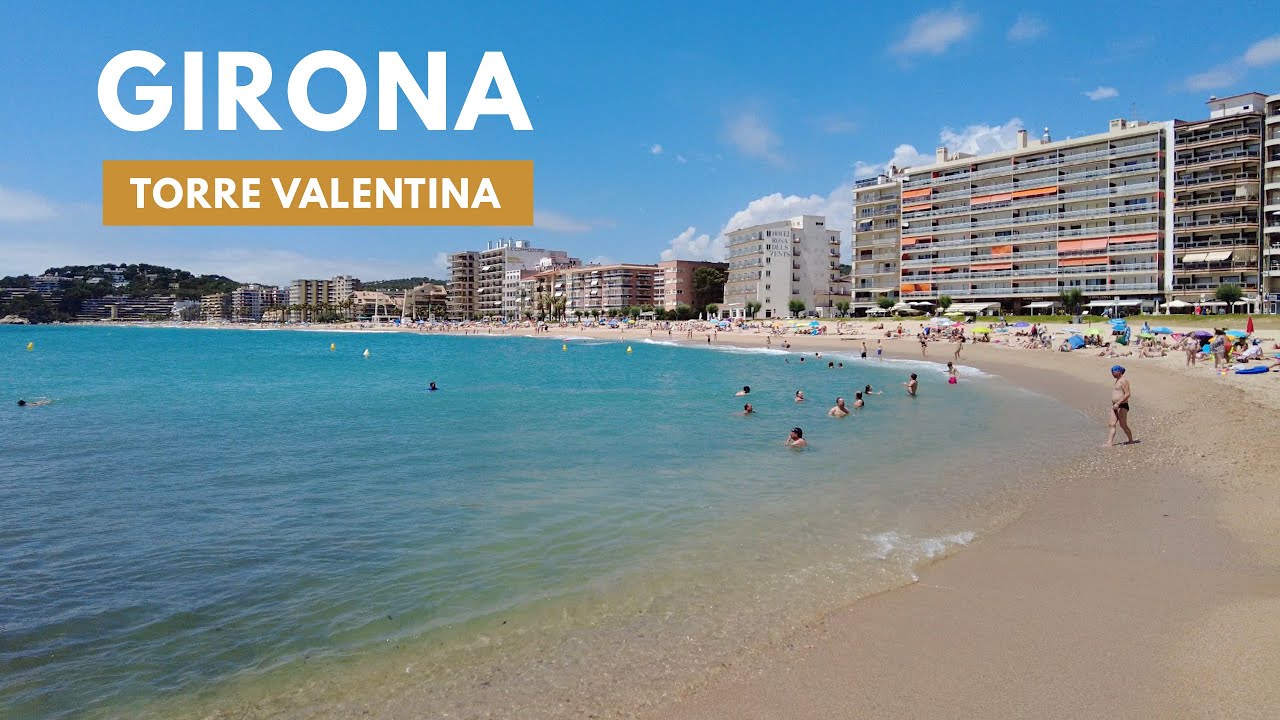 July is the month in which the Costa Brava is busiest regarding events, activities, and services. It is an excellent time to practice water sports, enjoy the beach, and combine it with cultural activities such as musical concerts.
Summer arrives in force on the Costa Brava, so the maximum temperatures do not vary much between July and August.
In coastal towns such as Blanes, Lloret de Mar, Begur, L'Escala, and Roses, daily maximum temperatures are usually around 80.6 ºF (27ºC).
Last Summer, one of our team members in Sensational Spain toured Spain's entire whole Southern coast, and recorded 4k walking videos so you guys can grasp how beautiful these places are!
Galicia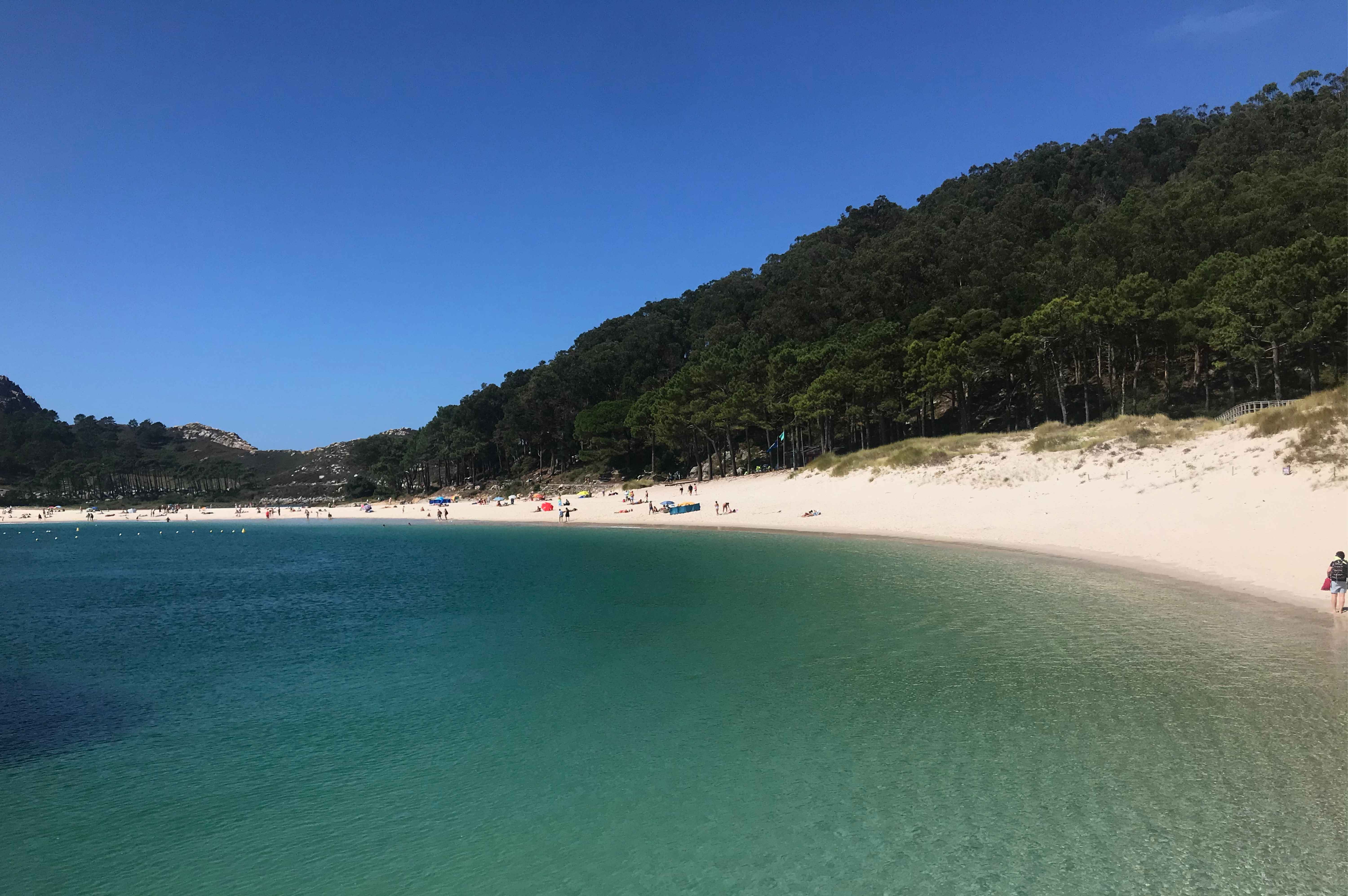 Galicia is one of the regions of Spain with a temperate and humid climate. Summer temperatures are generally pleasant, with a typical average of 77 ºF (25°C) in July. The maximum temperature varies from place to place but is usually between 86 ºF (30°C) and 95 ºF (35°C).
July is also the perfect time to enjoy the Fiestas Patronales, which brings millions of pilgrims to the Galician capital. For almost two weeks, from the 15th to the 31st of July, we can see how the city is filled with music, rhythms, parades, dance, theatre, street parties, bagpipers, folk groups, and popular elements of the traditional culture of A Coruña.
WEATHER
Now, what weather should I expect in the region I'll visit?
When it comes to the hottest temperatures in Summer, the first place that comes to mind is Andalusia, in southern Spain. Seville, Cordoba, and Granada are known for high temperatures during July. (And by hot, I mean temperatures well above 40 degrees Celsius).
The heat is also very dry rather than humid, but Spain is the place to be if you come here to take over the sun and enjoy the beach.
On the other hand, if you're looking for more pleasant weather for your vacation, the northern regions of Spain are great options.
Regions like Galicia, Asturias, and Cantabria are famous destinations among locals to escape the heat during the summer months, as regions are closer to the Atlantic Ocean, which brings mild temperatures and refreshing sea breezes.
Also, it rarely rains in July in Spain: the weather is perfect for getting out and exploring Spain's beauty and leisure offer!
| Region | Max Temp (°C/°F) | Min Temp (°C/°F) |
| --- | --- | --- |
| Andalusia | 35°C / 95°F | 20°C / 68°F |
| Aragon | 34°C / 93.2°F | 18°C / 64.4°F |
| Asturias | 25°C / 77°F | 16°C / 60.8°F |
| Balearic Islands | 31°C / 87.8°F | 22°C / 71.6°F |
| Basque Country | 26°C / 78.8°F | 17°C / 62.6°F |
| Canary Islands | 28°C / 82.4°F | 22°C / 71.6°F |
| Cantabria | 24°C / 75.2°F | 16°C / 60.8°F |
| Castilla-La Mancha | 34°C / 93.2°F | 18°C / 64.4°F |
| Castilla y León | 31°C / 87.8°F | 14°C / 57.2°F |
| Catalonia | 31°C / 87.8°F | 22°C / 71.6°F |
| Extremadura | 36°C / 96.8°F | 20°C / 68°F |
| Galicia | 24°C / 75.2°F | 16°C / 60.8°F |
| La Rioja | 33°C / 91.4°F | 17°C / 62.6°F |
| Madrid | 35°C / 95°F | 20°C / 68°F |
| Murcia | 34°C / 93.2°F | 23°C / 73.4°F |
| Navarre | 29°C / 84.2°F | 16°C / 60.8°F |
| Valencia | 32°C / 89.6°F | 22°C / 71.6°F |
---
Now that you know what to do and what NOT to do during these dates, the only thing left is for you to buy that ticket and come to visit us in this beautiful country full of activities, great people, landscapes, Weather, and of course, fresh and yummy food!
I hope this article was helpful, and let me know your other questions!