Spain or Greece? Which to Choose in 2023 & Why!
May 17, 2023
Updated:

May 19, 2023
Published: May 17, 2023
Making your choice between two Mediterranean gems? Let us give you a hand!
Spain and Greece are very different countries; the final choice will depend on your travel preferences!
Do you prefer the best of both worlds, having cities and nature close to each other? Or, are you more into a full idyllic "Mamma Mia" island kind of person?
This article will go through eleven pros and cons between Spain and Greece to help you choose your next destination.
A little advice? If you are a football fan, don't let the opportunity of visiting the stadiums of worldwide famous teams. Just saying! 😏
1. Greece's Priceless Heritage Takes the Crown 
Some people would say that comparing one country to another is unfair because both are beautifully unique. 
Still, if you are reading this article, it is because you have to choose one country over the other, and I want to help you do so as best as possible. 
If you are a history or archeological enthusiast, visiting UNESCO World Heritage Sites is part of your traveling buck list. It is a fact that Spain has more UNESCO World Heritage Sites than Greece, 43 versus 18, but we have got to give this win to the creators of democracy.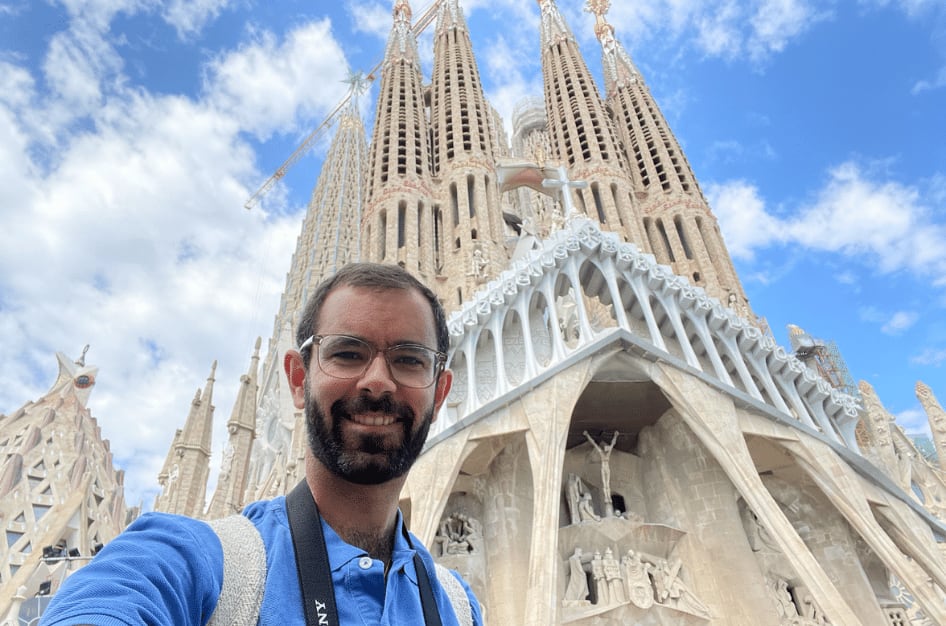 Greece has managed to grow next to the remaining ancient civilization that gave birth to much of the modern concepts around politics. 
I think no person in the world visits Greece and doesn't go to Athens. If you are a history and archeology lover, then once in your life you have to see Acropolis, or the "Sacred Rock" as locals call it. There you also have the Parthenon, where you can discover Athen's skyline. North 
To the western part of Athens lies Olimpia, where the first Olympic Games were played. And in the north of the capital, you will find the Archeological Site of Delphi, where you can see an ancient stadium and the Temple of Apollo. 
In Greece, you will see ruins from civilizations before Christ that will transport you to another era. 
UNESCO World Heritage is not limited to ancient ruins but is worth separating historical landmarks from natural sites.
On the other hand, Spain also homes many historical world heritage sites, but only a few are from ancient civilizations before Christ. Some of the greatest places to check out are Merida, Terraco, and Atapuerca, being the first of the best-preserved ruins from the Romans Spain. 
2. Spain's beaches offer a diverse experience
Greece's stunning and idyllic beaches have enchanted people since before "Mamma Mia." Undoubtedly, their crystal clear waters and white sand capture anyone, especially those looking for the best beach destinations. 
Places like Santorini, Milos, and Corfu offer stunning views with tranquil beaches and dramatic cliffs. Other less popular but equally stunning beaches like Kythnos and Kea won't fit your typical stereotype of a Greek beach that you will love them.
The main difference between beaches in Spain and beaches in Greece is accessibility. To change places in Greece, you may take some ferries and hop from one island to another. 
In Spain, to find a vibrant and extensive coastline that goes from the Basque Country to Andalucia, and let's remember the islands!
Even though Spanish beaches are packed in summer, you have so much variety that you will always find a place.
Spanish people wake up late; you do the opposite and head early to the beach. Remember to be under the shadow from 12 to 3 to avoid dangerous UV rays.
Another reason why this win goes to Spain is sports and beach infrastructure. There are plenty of beaches in Spain where you can enjoy watersports; the island of Mallorca is very popular for various watersports. In addition, the high quantity of tourists that Spain receives yearly has helped to be better prepared at hot points.
3. Spain's cuisine conquers palates!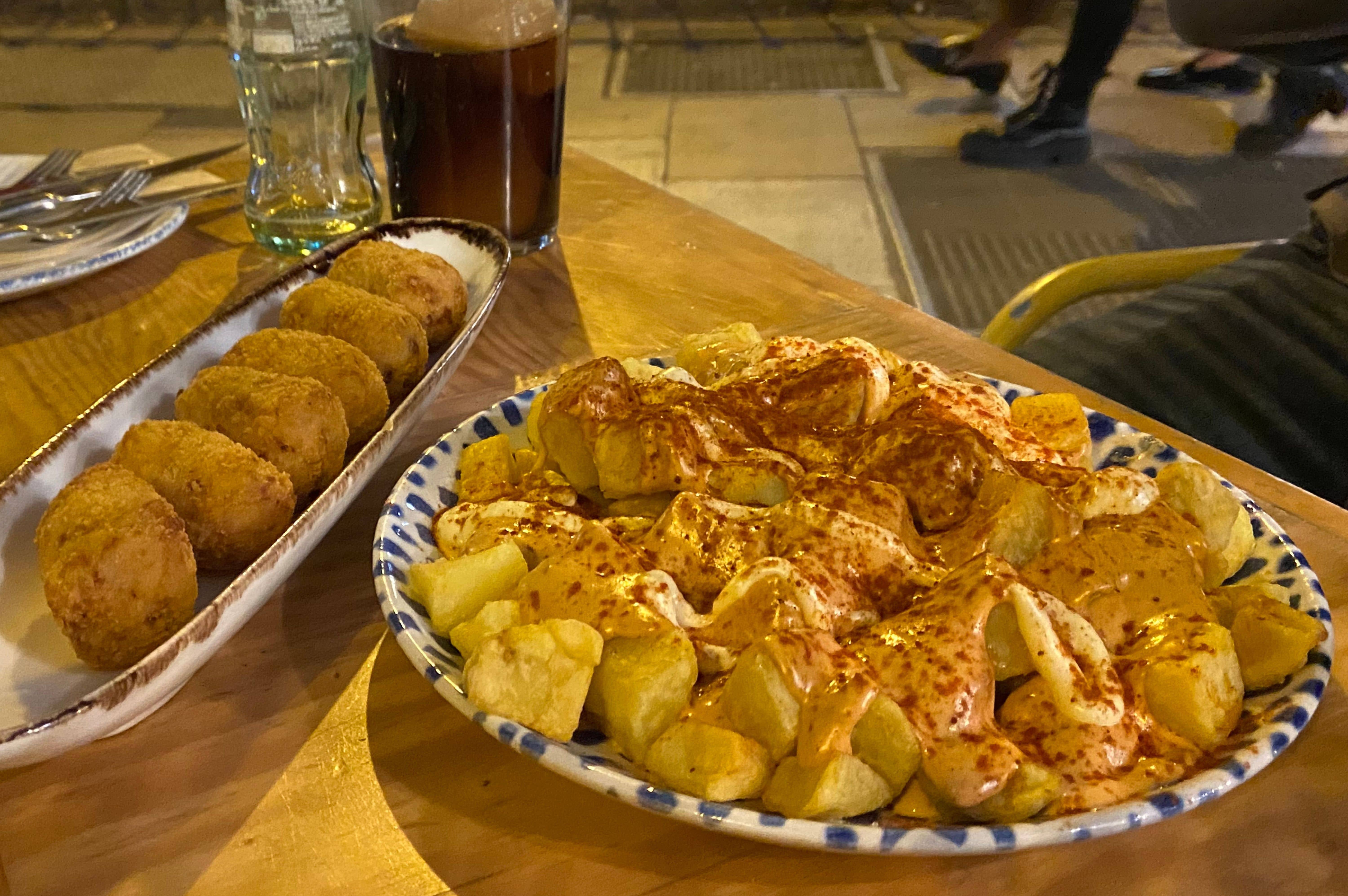 I must admit that I love Greek food; there is a place in Malasaña (Madrid) called Greek & Shop with a fixed spot in my monthly expenses. Their gyros are great, and the prices are very fair. 
I am a fan of pita and halloumi gyros, go their hummus and tzatziki, and of course, I am obsessed with the baklava. But I haven't found any other dish that I can rely on!
So! Spain takes the win in gastronomy! I mean, Spain has such a variety of dishes that you can eat a different thing every single day for a month a not be bored. 
I prefer any dish with seafood, so if you come to Spain, you have to eat pulpo a la gallega, bocadillo de calamares, and the Valencian paella. On top of that we have the classic tapas, and my forever go-to** tortilla de patatas.**
You know what? I think I will better leave you our featured article on what to eat in Spain, plus the best restaurants in Madrid, Barcelona, and Sevilla.
4. Greece and Spain are luxury and budget friendly
The truth is that it will very much depend on the island, city, and beaches that you choose. But in talking on touristy terms, both countries will offer luxury and friendly budget options with very little difference between their prices, or at least that is the case for the popular scenarios. 
To get a better perception, we compared two of the most demanded islands in each country: Ibiza and Mykonos. The chart below shows that Mykono's prices are slightly higher in some categories but still very similar.
---
| | Accommodation | Transportation | Restaurant Meal | Beach Rentals | Cappuccino |
| --- | --- | --- | --- | --- | --- |
| Ibiza | €100-€300/night | €2-€3/bus | €15-€30 | €10-€20 | €2-€4 |
| Mykonos | €150-€400/night | €2-€3/bus | €20-€40 | €15-€30 | €3-€5 |
---
However, the truth is that Spain has a wider variety of options when it comes to choosing places on a budget. With bigger cities, Spain has more budget-friendly options for those traveling with a tight wallet. Not only that, but cities in Andalucia are usually cheaper!
5. Communication is easier in Spain, but English is better in Greece
According to the English Proficiency Index developed by EF, Greece has a high level of English, occupying position number 12 of 35 European countries and 14 of 111 nations.
On the other hand, Spain has a moderate level of English, occupying the position 25 of 35 in Europe and 33 of 111 countries. 
Looking at the previous data, you will notice that Greece's English is better, and you will be fine moving around the country. 
Still, I must highlight that even if English is better in Greece, Spanish people know enough to help you with whatever you need and will understand your doubts or requests. 
Also, learning some basic Spanish to move around the country is easier than learning Greek. 
6. Spain has a more active nightlife than Greece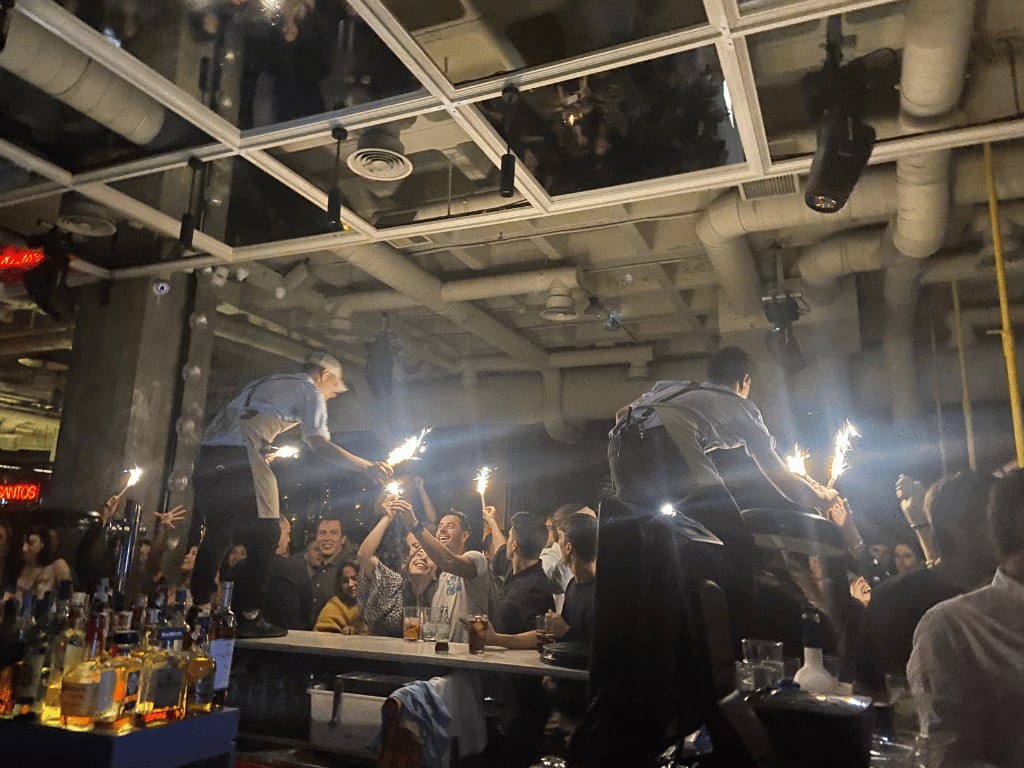 Cities like Madrid, Barcelona, Ibiza, and Valencia are popular for many reasons, including their nightlife. 
All these cities (and island) offer various clubs and bars for every preference. In Madrid, places like Kapital, Barceló, Icon, and Morris attract plenty of tourists and locals for crazy night dancing. Barcelona has popular clubs like Opium and Razzmatazz that with electro nights. Valencia has their unique Mya in the Ciudad de las Artes y las Ciencias, and I think there is no need even to mention the vibe in Ibiza. 
On the other hand, nightlife in Greece is a bit more reduced, but there are quite some places where you can go partying. Athens will have a wider variety of clubs, just head to Kolokotroni Street and make your choice!
Mykonos is another popular for wild and expensive partying. Two of their popular places are Tropicana Club and Cavo Paradiso. 
7. Greece is hotter during the summer!
Have you ever dreamed of getting a Mediterranean tan? I remember when I was in university, every time the school year began; I would see golden boys and girls wearing the tannest skin ever!
That made me wonder if it was a real tan or fake spray; some of them used the latter. The point is that these people were all aiming for a Mediterranean tan, a golden skin after summer.
Greece and Spain have great Mediterranean climates, allowing this tan to come true!
Both countries are very hot during summer, but Greece is some degrees hotter than Spain. The difference between the Spanish and Greek summer weather is that the months of July and August in Greece present some moderate wind.
So, while Spain has scorching sun and little air (Valencia, Andalucia, and pretty much all the center), Greece has hot weather with a moderate breeze to refresh you occasionally.
---
| Month | Spain (Minimum) | Spain (Maximum) | Greece (Minimum) | Greece (Maximum) |
| --- | --- | --- | --- | --- |
| June | 15°C (59°F) | 30°C (86°F) | 19°C (66°F) | 34°C (93°F) |
| July | 19°C (66°F) | 35°C (95°F) | 22°C (72°F) | 37°C (99°F) |
| August | 20°C (68°F) | 35°C (95°F) | 23°C (73°F) | 37°C (99°F) |
| September | 18°C (64°F) | 32°C (90°F) | 20°C (68°F) | 34°C (93°F) |
---
8. Spain offers great transport infrastructure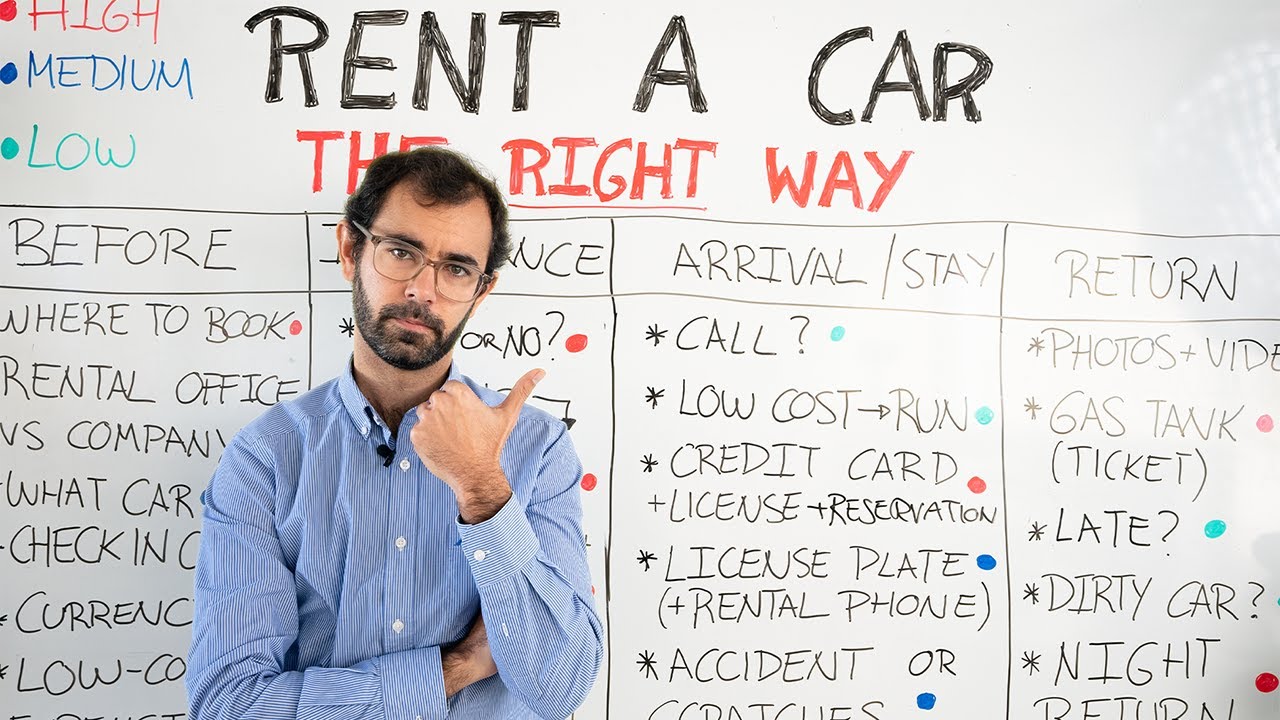 Check out our video if you want to rent a car in Spain! 👆👆👆
Spain has an important advantage when choosing your travel destination: transport infrastructure. 
In general terms, most cities in Spain offer great public transportation services with great bus connectivity, high-speed trains, inter-regional buses, and cheap flights. On top of that, Spain has invested in their highways, which makes it easier to get from one city to another by car. 
So, for those in favor of renting a car or a camper in Spain, know you will have no problems moving around the country.
On the other hand, Greece also has a decent public transport system, but the distance between the capital and the most attractive islands is longer and might involve taking a ferry. 
On the mainland, you can move around with their buses, Ktel, or by train, but the latter is known for being very slow. To get to the islands, it is best to go by ferry, which is popular in the country. 
9. Greece and Spain have breathtaking natural beauty
Greek is the best destination if you are more of a nature lover rather than a city lover. Athens and Thessaloniki are the two most metropolitan cities in Greece; the rest of the attractive places in the country will be idyllic islands and hills for some hiking. 
In Spain, you will have the best of both worlds! Besides having busy cities like Madrid, Barcelona, Valencia, or Sevilla, Spain also offers plenty of natural parks and beaches that fill the expectations of any nature lovers. 
Just visit the Doñana National Park in Andalucia or the desert of the Bardenas Reales in Navarra. Going to national parks is a perfect plan to do with family and friends!
10. Spain is safer than Greece
According to the Global Peace Index 2022, Spain is in position 29, while Greece occupies position 53. Also, the statistic website of Numbeo, shows that the crime rate in Greece is a bit higher than in Spain. 
And, even though Spain is a pretty safe nation, you have to be aware of pickpockets in the big cities. In places like Gran Vía, Sol, Plaza Mayor, or the Madrid metro, be sure to have your belongings close to you. 
Pickpockets usually take advantage of distracted tourists in loud places to open bags and steal wallets or valuable belongings. 
11. Spain steals the heart of football fans!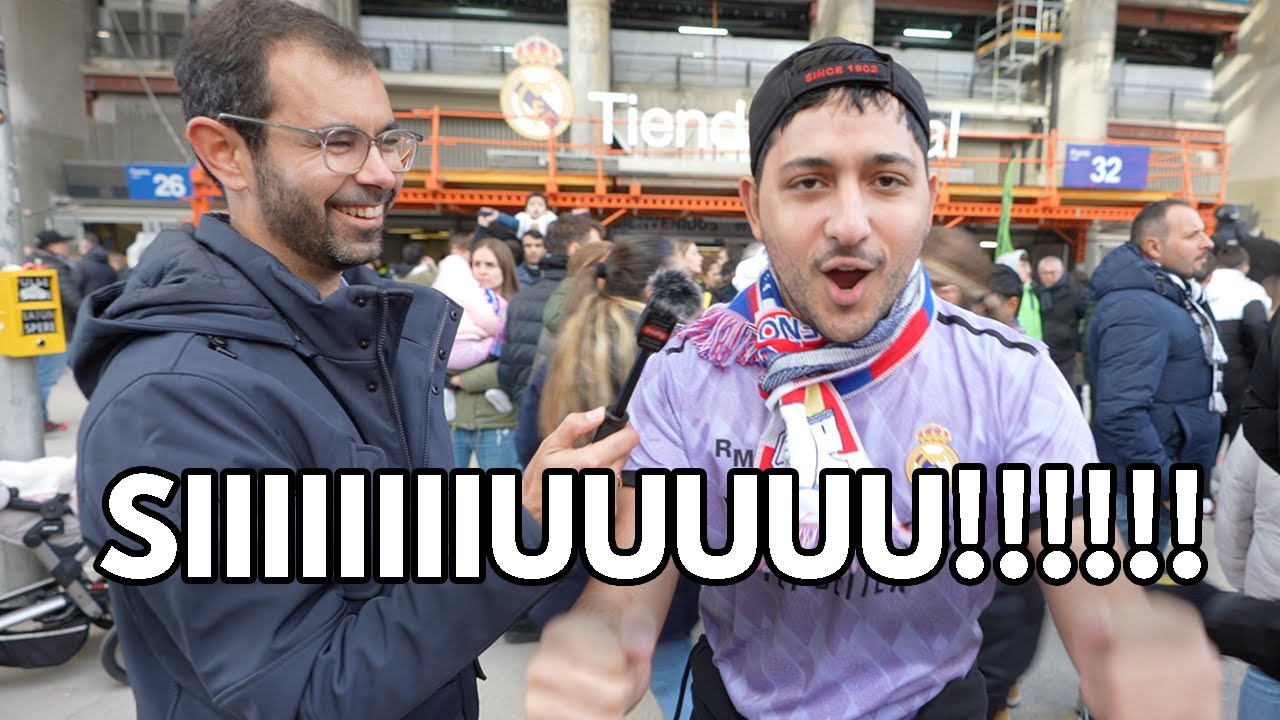 If part of a perfect vacation is going to a football match, then Spain is your country of choice!
I think I don't have to say much about football in Spain, as the subject explains itself. Real Madrid, Barça, and Atlético de Madrid are part of the most popular football teams in the world. 
If I am not wrong, the Bernabeu and Camp Nou are the most visited museums in each city, and there is no doubt why. So, if you are a fan of any Spanish football team, your choice is pretty much made up! Come enjoy a "Clásico" or a "Derbi" in Spain!
---
Have you made up your mind? If you have the resources, give yourself the vacation of a lifetime and visit both!
If you don't have a big budget, write down your preferences on paper and weigh out which country aligns with you the most.
If you have any doubts or another comparison in mind, comment below! We love reading you.