Spain or Portugal? Which to Choose in 2023 & Why!
May 9, 2023
Updated:

May 12, 2023
Published: May 9, 2023
Travelers who choose between Spain and Portugal must understand that leaving one behind means having to return to Europe soon.
Both countries are so unique and stunning that you will want to return to the old continent immediately. 
In this article, I will convince you to visit both countries, but if you truly have to decide on one, I will also give you reasons why you should choose one over the other. 
Ready to book your next vacation?
You Should Visit Both! Trust me
If you have enough time, the best recommendation I could give is to visit Spain and Portugal. They are so close to each other that it would be a pity not to see planning well enough to encounter two cultures and completely different panoramas that will leave you breathtaking. 
If your ideal trip is to move around the Iberian peninsula for two weeks, you should save at least four to five days for Portugal and the rest of the time to travel through Spain's most important cities. 
Even though it sounds a bit biased, it is important to recognize that Spain, for its bigger proportion, has way more cities and landmarks to see than Portugal. 
However, when I visited Lisbon and Oporto last year, I truly rejected not staying for longer. My family and I, we did the two cities in three days! We enjoyed ourselves, but it is not recommendable. Better take two more days and enjoy stunning places like Sintra, the sanctuary of Fátima, and Belém, besides the old town of Oporto and Lisbon. 
Take the train from Oporto to Lisbon! It is super comfortable, and it offers beautiful views of its country and beachside. You can get your tickets through Omio or Trainline.
On the other hand, when it comes to Spain, and you only have nine days left, you need to choose wisely the number of cities you want to visit. 
My honest recommendation is Madrid for threes days, Barcelona for three, one for wandering around the city of choice, and the rest of the days could perfectly be day-trip to places like the Valle de los Caídos (landmark), Toledo, Segovia, Salamanca, or even Sevilla. It will depend on your preferences. 
f you ask me, go first to Barcelona and then to Madrid. That way, once you have seen everything in the Spanish capital, you can easily take buses or trains to Toledo and Segovia. Two popular destinations. that you must see for your first time.
I know that by doing so, you will return home filled with joy and excitement about moving around two countries. 
However, if you have decided to do a different Eurotrip and you need to choose between Spain and Portugal, I have created a list of reasons why you can choose one. 
You know I could be biased; you must see with what city you identify the most. 
Reasons to Choose Portugal over Spain
Portugal is more affordable
The cost of living in Portugal is significantly lower compared to Spain. In Portugal, you will find hotels, restaurants or transportation very cheap compared to Spain. Portugal is preferable in this aspect, as the daily budget per person for a stay for two in a 3-star hotel is around 71€ per day versus 91€ per day in Spain, on equal terms.
Although, it is true that the budget for activities is practically the same. The food basket in Spain is an average price if we compare it with other European countries, but Portugal has one of the cheapest food baskets in Western Europe.
In Portugal, more people speak English
According to the EF English Proficiency Index, Portugal is the 8th country with the best English in Europe. 
The study indicates that an average Portuguese score on a TOEFL test is 94, and their level of English ranges between "good" and "very good." 
What does this mean for travelers? Well, it means that you won't have any problem communicating with the locals and asking for help whenever needed will be easier. 
On the other hand, Spain has an average level of moderate, especially in the country's southern regions. 
Portugal has more manageable cities
Compared to the metropolitan cities of Madrid, Barcelona, and even Valencia, Portugal has smaller and more manageable cities. Another essential characteristic is that Portuguese cities are less chaotic than the big cities of Spain. 
What do we mean by this? Cities like Lisbon or Oporto and more manageable and easy to walk around. Places are closer to each other, and you will have no issues remembering a street. 
Portugal has a constant climate throughout the year.
Spain and Portugal have a similar climate on the mainland and the islands. Due to its size, Spain has four climatic zones and presents regional differences in climate. The interior of Spain has very hot temperatures in the summer, but as you ascend in altitude, the temperature decreases. 
Conversely, Portugal has a constant climate throughout the year, with cool, pleasant sea breezes in summer and wet winters. Portugal receives, on average, 2500 to 3200 hours of sunshine each year.
Therefore, if you want to enjoy the most European climate, Portugal is a good option as it has a constant temperature throughout the year.
In Portugal, you will find giant waves for surfers
Portugal is popularly known for having one of the most important beaches in the world for surf lovers. The undisputed surfer's paradise in Europe is Nazaré Beach, where the latest record has been set: a 35-meter wave. 
This coastal town offers wide beaches and unforgettable views. But it has become famous for recording an incredible number of Big Waves, only suitable for champions and extreme surfers.
From November to March, Nazaré is taken over by surfers and amateurs worldwide, ready to challenge incredible tides.
Spain also has good surfing beaches, but I wouldn't miss seeing some surfers at Nazaré beach if I were you. 
Portuguese are (even more) friendly and open 
The locals in Spain, particularly in the northern and central regions, are generally reserved and could be more welcoming to tourists. But it is worth considering the language barrier as well.
On the other hand, in Portugal, people were much warmer and more welcoming than in Spain. I have been to several times in Portugal, and I found it easy to start conversations with locals. Additionally, I was pleasantly surprised to find that nearly everyone spoke excellent English, which is incredible!
In Portugal, public transport is affordable and efficient 
In Portugal, public transportation is affordable and efficient, with a well-connected network of trains and buses. In addition, Lisbon and Porto have modern metro systems that facilitate mobility around the city. 
Although there is an extensive public transport network in Spain, there can sometimes be problems with punctuality or delays.
Reasons to Choose Spain over Portugal
Barcelona & Madrid stand out over Lisbon & Porto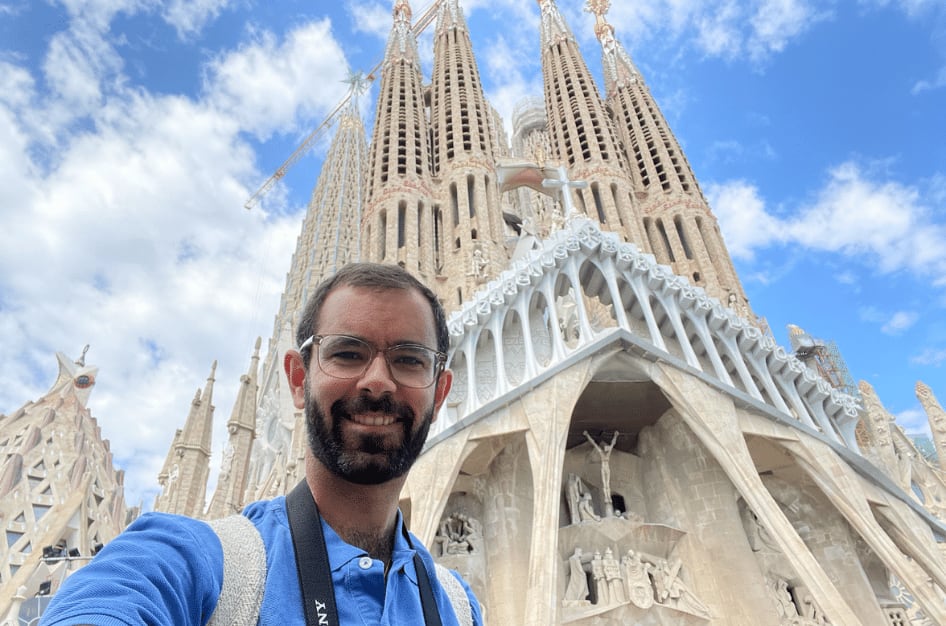 I know this sounds a bit biased, but it's true. Barcelona is a stunning city filled with breathtaking landmarks you must see when coming to Europe. 
First of all, the Sagrada Familia, Gaudi's masterpiece. This church in Barcelona is famous for its stunning, detailed architecture and the fact that it will probably never be finished. Every piece in the Sagrada Familia has been thought of and has a meaning, so this is a landmark that you should never skip on your first trip to Spain. 
 In addition to that, landmarks like the Casa Batllò, the Pedrera, the Park Güell, Las Ramblas, Camp Nou, and all the beaches of the Costa Brava are stunning things you should see on your first travel to Barcelona.
Even though Barcelona attracts many tourists, Madrid keeps stealing my heart. In Madrid, you will find a few of the finest museums in the world, different historical neighborhoods, amazing markets to eat, like the Mercado San Miguel, and a unique vibe that keeps attracting people every year. 
On the other hand, Porto and Lisboa have a chill, beachy vibe, brighter colors, and beautiful key hotspots. I remember visiting both cities last year, and I was surprised at how fast you should see the landmarks in the central city, especially if you ride a tuk-tuk!
As always, it all comes down to personal preferences, but objectively Madrid and Barcelona offer more things to see and do. 
Direct and cheaper flights to Spain are easier to find 
If you are considering coming to Spain because you have several days off and feel like taking an adventure, Spain is the perfect option. In practical terms, finding a cheap direct flight to Portugal can be more complex than finding Spain. Unfortunately, some charming cities like Lisbon and Porto are not well connected to the rest of the world.
But this is not a problem in Spain. Depending on where you live, it is often much easier to find a cheaper and closer international flight to major tourist cities such as Madrid, Seville, Valencia, Bilbao, or Barcelona. In addition, traveling in Spain is very convenient as the cities are well connected, and the transportation networks are efficient.
Spain has better cuisine, according to a survey
According to the survey gastronomic guide Taste Atlas from 2022, Spain has the third-best food in the world. Based on "audience votes for ingredients, dishes, and drinks," the list gives Spanish cuisine a rating of 4.59 out of 5. Only Italian food (4.72) and Greek food (4.69) score better. 
Paella is the most popular dish of Spanish cuisine among diners worldwide, and the best-known drink is sangria. Traditional Spanish dishes include chorizo sausage, churros, Rioja wine, cocido (stew), and migas (breadcrumbs).
In exchange, Portugal also has excellent cuisine but is in the 13th position. 
Spain has more Unesco sites
Portugal is home to magnificent cultural sites, such as the Historic Center of Évora, the Historic Center of Oporto, the Luiz I Bridge, and the Serra do Pilar Monastery, but Portugal has only 16 Unesco sites.
On the other hand, Spain has a long history and rich architecture, from Roman times to the present day, so it has an incredible collection of Unesco's sites. It is considered one of the countries with the most World Heritage Sites. 
Based on the list of World Heritage Sites, Spain is at the top of this list. Of the 167 countries with World Heritage Sites, Spain is fourth, with 49 properties nowadays. Including The Royal Palace in Madrid, The Sagrada Familia in Barcelona, the Real Alcázar in Seville, and the Mosque of Cordoba, among many other incredible places.
World-renowned festivals and cultural events are held in Spain
Spain is famous for many different reasons, one of them is for its festivals and cultural events.
Although they also celebrate festivals and cultural events in Portugal, they are not as popular as those from Spain; the Feria de Abril in Seville, Las Fallas in Valencia, La Tomatina in Buñol, and the San Fermin festival in Pamplona. In addition, Spain has a vibrant cultural scene with numerous museums, art galleries, and theaters. 
Spain has better nightlife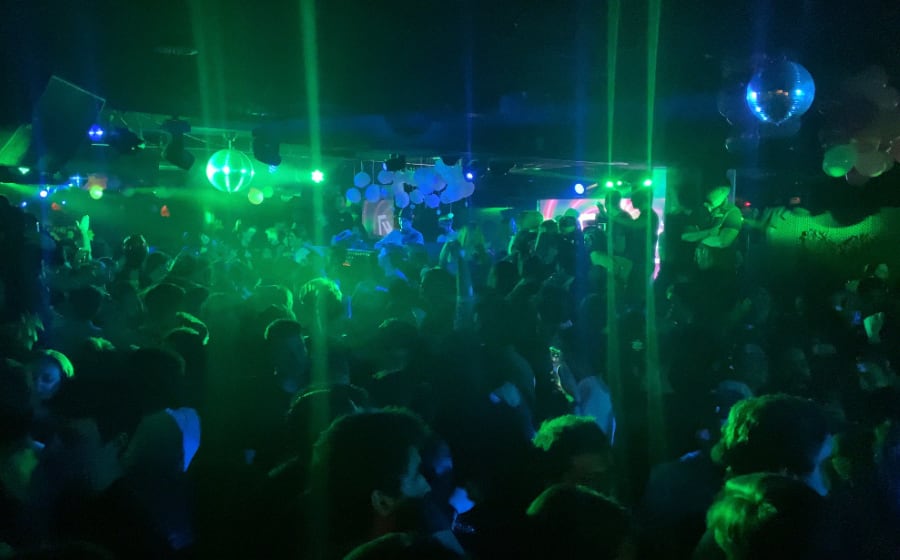 According to several newspapers, Spain is the best place to enjoy a fun night until the wee hours of the morning. Nightclubs, bars, cafes, and trendy clubs distributed in different leisure areas and neighborhoods of Spain allow you to enjoy the best nightlife.
Spain's nightlife has international fame. There are several cities in Spain where you can dance all night to any music and meet people of different nationalities and locals of the most diverse styles. Madrid, Barcelona, Ibiza, and Valencia are the best places to have an incredible night. 
I'm not saying Portugal doesn't has good nightlife, but I can assure you it is better than in Spain. In the big cities of Spain, you will enjoy the most incredible atmosphere from Thursday to Saturday from midnight.
More people visit Spain 
Spanish cities and beaches attract more than 82 million visitors annually, making it the second most traveled destination for tourists in Europe.
Spain's neighboring country, Portugal, has more than 22 million visitors annually. But I always say, "Portugal is the great unknown." It has authentic fishing villages known for their waves and is secluded.
Spanish is the second most spoken language in the world 
Nowadays, more than 534 million people speak Spanish, and there are 460 million native speakers. It is the second most spoken language in the world in terms of number of native speakers. It is also the third most used on the Internet.
Its enormous colonial expansion took it to America, Africa, and Asia. Due to migration, the United States has the second-largest number of Spanish speakers worldwide.
Portugal, in exchange, has 234 million speakers and 221 million native speakers. 
Portuguese is another of the languages that expanded during the European colonial period. Today it is the official language of 9 countries divided between Europe, America, Africa, and Asia. 
---
Well, I don't have to say much more to convince you of one country; if you can visit both, please do!
I believe that visiting both countries will give you a complete panorama of the Iberian peninsula, and next time you could even plan more specific trips! Like a wine tour around the Duoro River!