UK vs Spain: Best Country to Live according to Science
May 16, 2023
Updated:

May 24, 2023
Published: May 16, 2023
What things can contribute to a well-rounded and happy lifestyle?
Many indexes and indicators give us insights into how can two different countries compare with one another. But none of them will provide us with real answers into which ones can make us happy on a daily basis.
In this article, we will explore key factors contributing to the overall quality of life and happiness supported by scientific evidence to determine which country is best to live in, the UK or Spain.
Before we begin, I love both countries very much and encourage everyone to visit the two of them since they are unique in particular ways.
Moreover, I recognize that the UK is a world giant, a globally influential hub of finance and culture, home to the massive capital of London and The Beatles… in short, a world reference country.
Still, I would like to give my point of view of the UK compared to Spain, and which scientific factors lead to a happier lifestyle.
PS: I'm well aware that these are not the only things to consider while evaluating happiness and comparing countries. Still, I'm sure most of you need this kind of down-to-earth evidence before deciding to move/visit a place you've yet been to.
---
1. Wonderful Climate: Spain's 2.500 Yearly Hours of Sunshine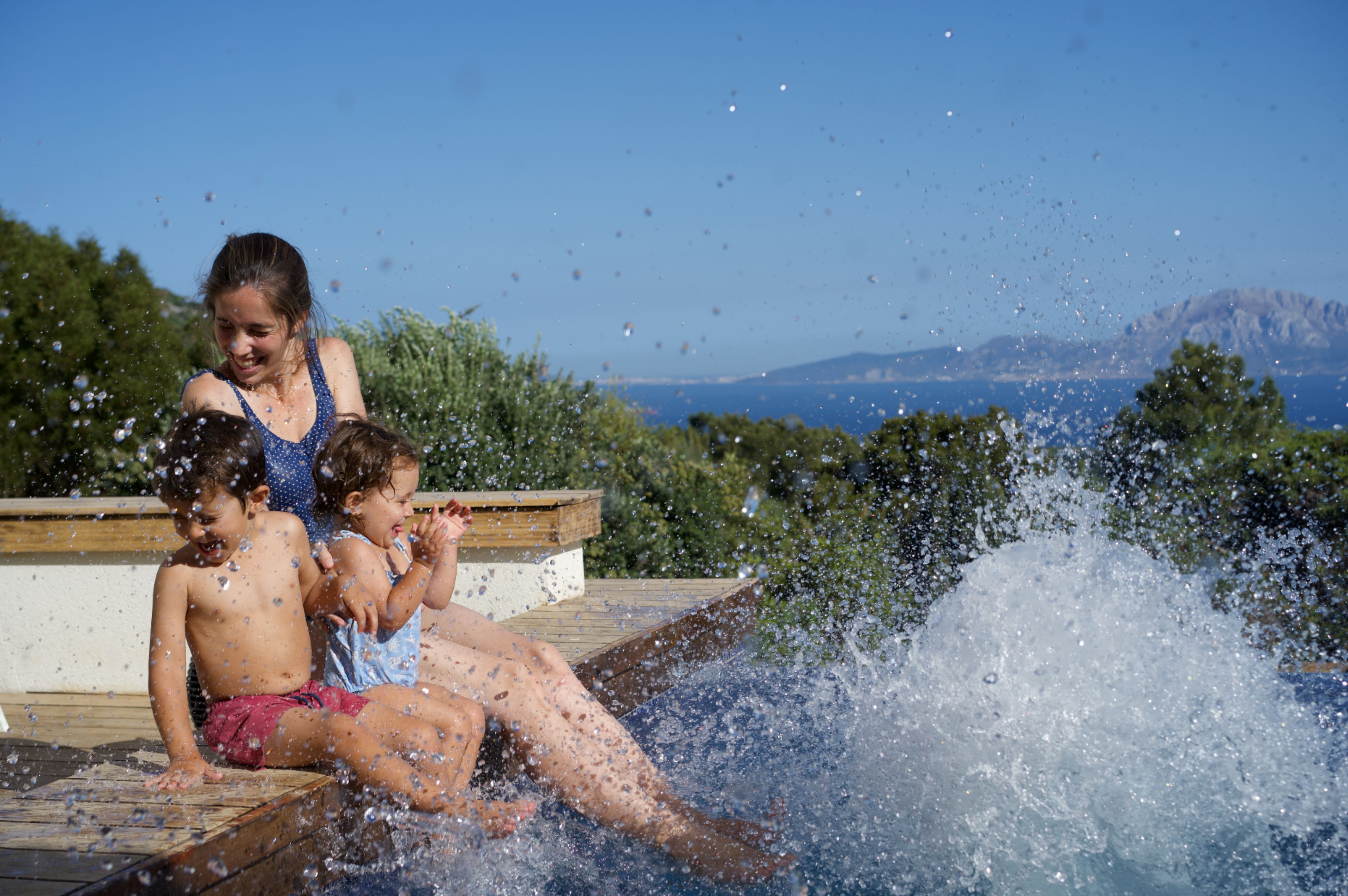 By now, it is widely accepted that climate and seasons affect psychological characteristics.
Even more, a study by Brigham Young University has revealed that the time between sunrise and sunset influences people's moods and, therefore, could affect our happiness.
The team stated that people felt more mental distress when the days were shorter and there was less sunlight. Still, the most significant effects are on the time between sunrise and sunset, regardless of the weather. 
Considering this, Spain is one of the most privileged destinations in Europe in terms of sun. This country receives 2,500 hours of sunshine a year, while in the UK, there are 1,403 hours a year.
Could this determine the happiness of people? No. But the weather affects mental suffering, mood, and these psychological characteristics. 
📌 Read more: What's the climate in Spain? Our Real Weather and Temperature
Moreover, not seeing the sun for 5-6 days a week is not great for your health. This issue causes Seasonal affective disorder (SAD) in most people.
SAD is a type of depression related to seasonal changes. It begins and ends at about the same time every year. Symptoms may start in the fall and continue into the Winter, sapping your energy and making you feel moody.
2. Work-Life Balance for Well-being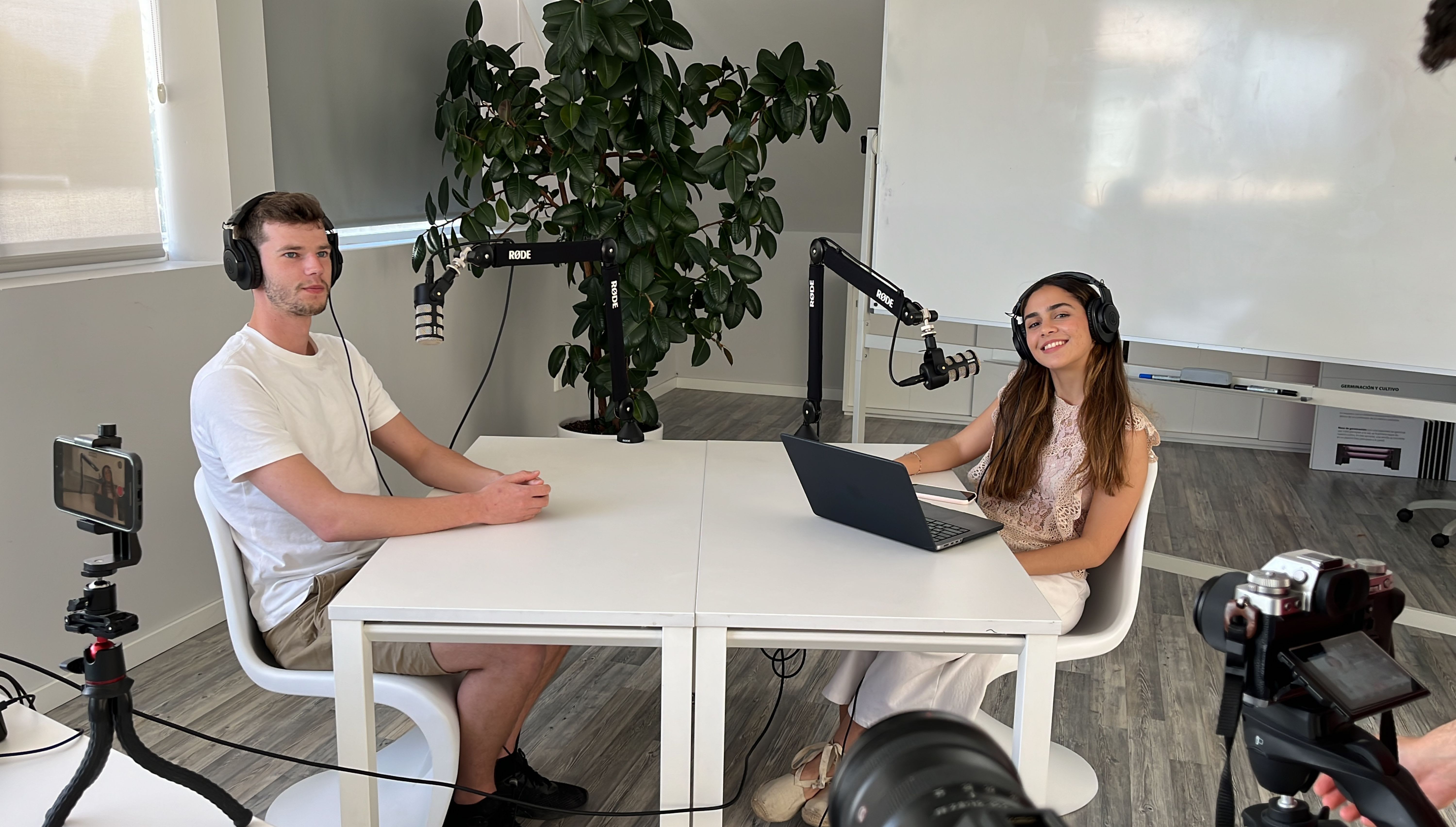 Work-life balance is positively associated with happiness, according to a study conducted by Ötken, Ayşe called "The Relationship Between Work-Life Balance and Happiness From the Perspectives of Generation X and Y." 
Spain is among Europe's best countries for having a healthy work-life balance, on par with neighboring countries. 
A healthy work-life balance has proven to have fewer burnouts, fewer health problems, more engagement at work, and more mindfulness, translating into more happiness. 
But which things made Spain have a great work-life balance?
The work schedule is usually flexible. A typical Spanish working day is from around 8:30 am or 9:00 am to around 1:30 pm and then from 4:30 pm or 5:00 pm to around 8:00 pm.
Paternity and Maternity leave. Spain, along with the EU commission, has implemented maternity and paternity leave and is the country with more well-paid "daddy months," ranking even above Sweden, and high-paid leaves for mothers.
We don't have lunch at our desks. Some cities even have a 2-hour break in the afternoon for client meetings, socializing with colleagues, having the special sobremesas, and sometimes even a siesta. 
Thirty annual paid vacation days and 14 national holidays. Spanish labor laws ensure full-time employers take some rest time throughout the year, which plays a big part in work-life balance.
People don't isolate their private lives at work. Talking and opening up about relationships, feelings, or personal matters at work is accepted. This is a bit invasive for some, especially if you're not used to it, but it also means your colleagues trust you and are your friends outside of work.
A healthy work-life balance is proven to hold fewer burnouts, fewer health problems, more engagement at work, and more mindfulness, translating into more happiness. 
📌 Read more: After work in Spain: A Unique Way to End Your Work Day
3. Spain's Affordable Lifestyle and Lower Cost of Living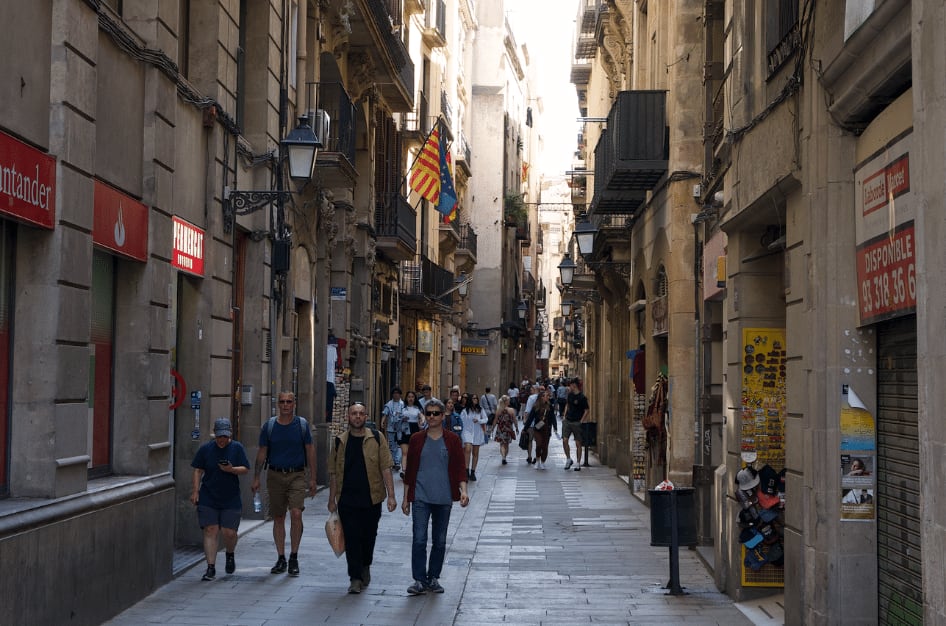 Getting the house of your dreams sounds like achieving a massive goal in most people's lives… isn't it? Spain offers the possibility to do this well within budget.
You can get a lovely property or rent accommodation for 21% lower the price than in the UK. Moreover, the overall cost of living in Spain compared to the UK is lower in almost every aspect—each food shop, gas prices, and utilities bill on average cost less than in the UK. 
However, I know that the cost of living in Spain differs in each region or province.
For example, besides having incredible landscapes and food, beautiful northern Spain is more expensive than the charming South.
Moreover, living in a big cosmopolitan city like Madrid differs from moving to a smaller town or village, which people from the UK often do when they retire.
📌 Read more:

Experience Madrid on a Budget: 7 Money Tips on 2023
4. Proximity to the beach & Coastal Living
"Blue space, health, and well-being"
This is the title of a study conducted by White et al. in 2020 that suggests that exposure to blue spaces, such as the beach, may positively affect mental health, well-being, and happiness.
Spain offers a front seat row to experience the Mediterranean, and living near the sea is the rejuvenation of the mind since the sound of the waves and the sea breeze allow balancing anxiety and stress levels.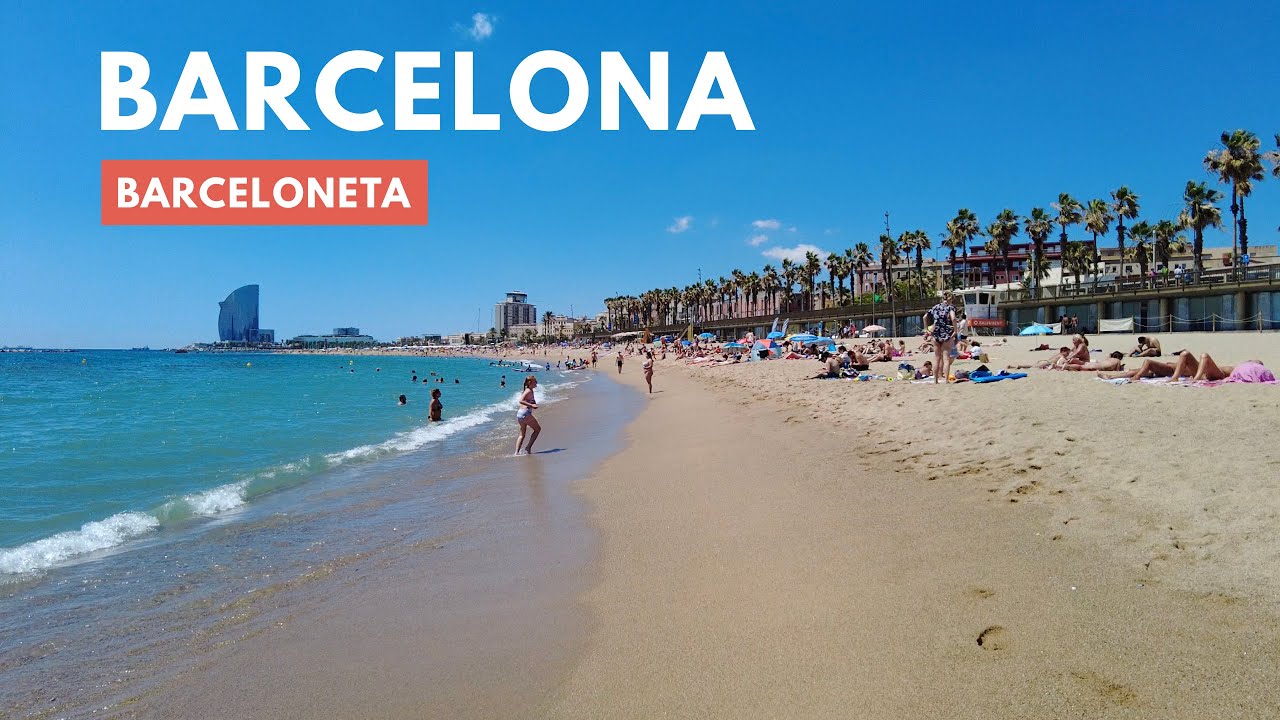 This way, a quick 10-minute walk from the city center to La Barceloneta might have a therapeutic effect on the psychology of the human being! 
It is not me… it's science!
Besides, who wouldn't prefer to get out of a funk on a beach, under the sun's rays and a cozy breeze, instead of in a townhouse with rain, cold, and wind? Exactly. 
5. Outdoor Socializing & Terrace Culture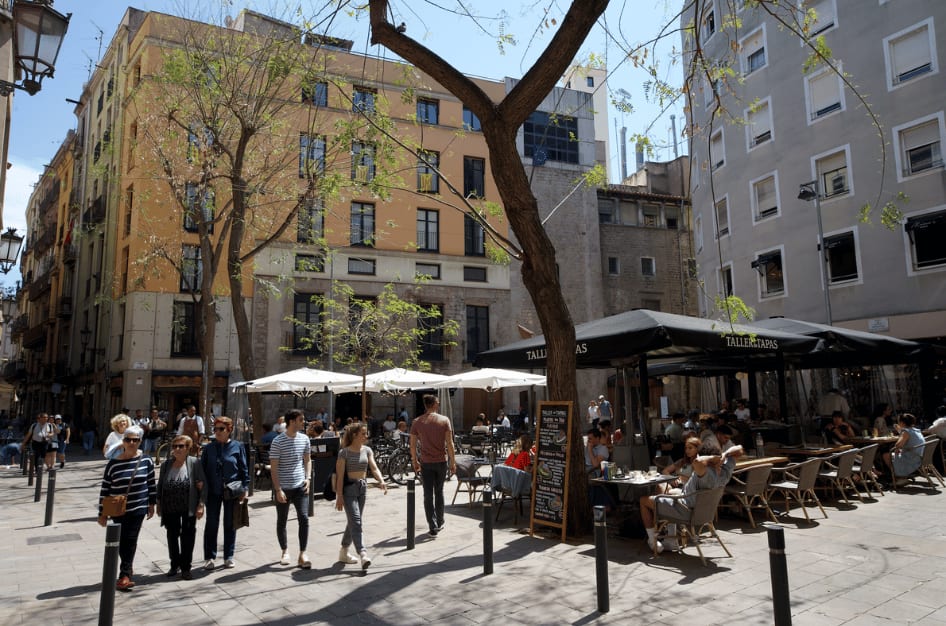 In Spain, people enjoy many sunny days and warm temperatures (except in the North).
You have most of the year to enjoy the fantastic outdoors at family and friends gatherings, hiking, running, sports, cycling, kayaking, swimming, etc. 
Moreover, the Spanish lifestyle and climate allow for an idyllic way of life, including tons of cute cafes, seaside walks, and dining on terraces for low prices sounds like a dream, and it can become true in Spain.
Days no longer feel like duties, and you start living the life you deserve; that's how most of our fellow expats' friends describe it. 
You can do all of these things in the UK, as long as you don't mind the cold, the bone-penetrating fog, the mud, and the rain. Thanks to the weather, most people in the UK end up staying indoors or hanging out in the local pub. 
6. Strong Social Connections and a sense of community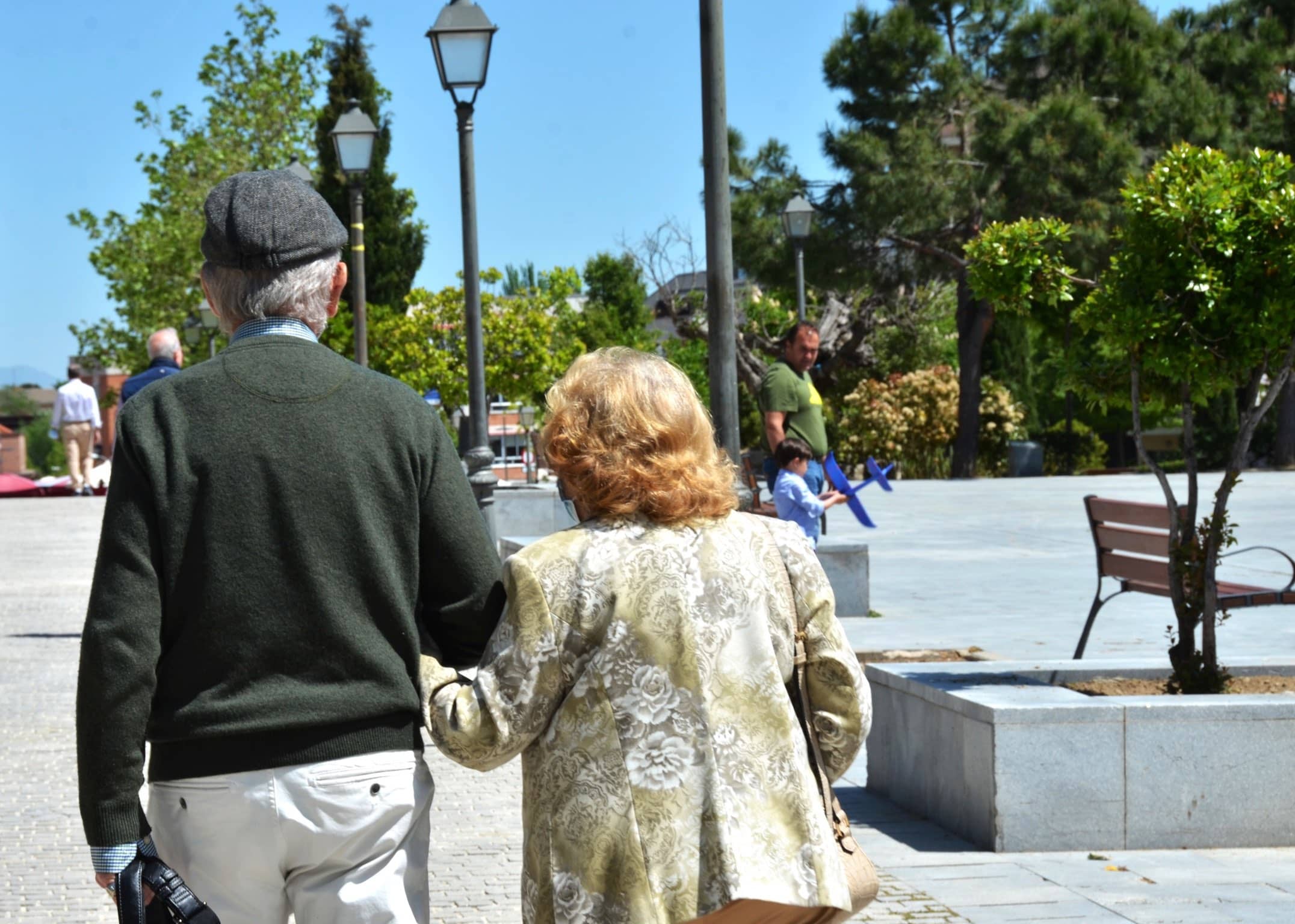 Community and family are absolutely more steady, close bonded, and more important in Spain. You really feel that you have a support network compared to the UK. When one family member falls on hard times, the others will jump in and help. 
An old study by Diener and Seligman in 2002 titled "Very happy people" revealed that people who reported having supportive and fulfilling relationships with family and friends tended to experience higher levels of happiness and overall well-being.
📌 See the cultural differences between Spain and England here: 11 Major Cultural Differences Between Spain & England
Yes, Spain has many unemployed, but they are supported mainly by their families and live at home well into their thirties. Of course, without taking away the merit of leaving home and looking for a life.
But in this way, we could say Spanish families make their kids feel more safe and protected in terms of having a house at their parents to fall back on, which is less harsh than in the UK, where kids have to get their lives together by themselves way sooner than in Spain. 
Besides family, almost every social event becomes a social reunion and a chance to catch up with everybody. In Spain, people value, care for, and cultivate personal relationships and friendships with others, which makes them happier. 
Plus, there are only a few places in the world where you can happily knock on a neighbor's door with a box of anything (oranges, pastries, you name it) without expectation of payment in return, just for the sake of sharing and giving. That is fantastic!
7. Healthy Diet: Spain's Nourishing Mediterranean Cuisine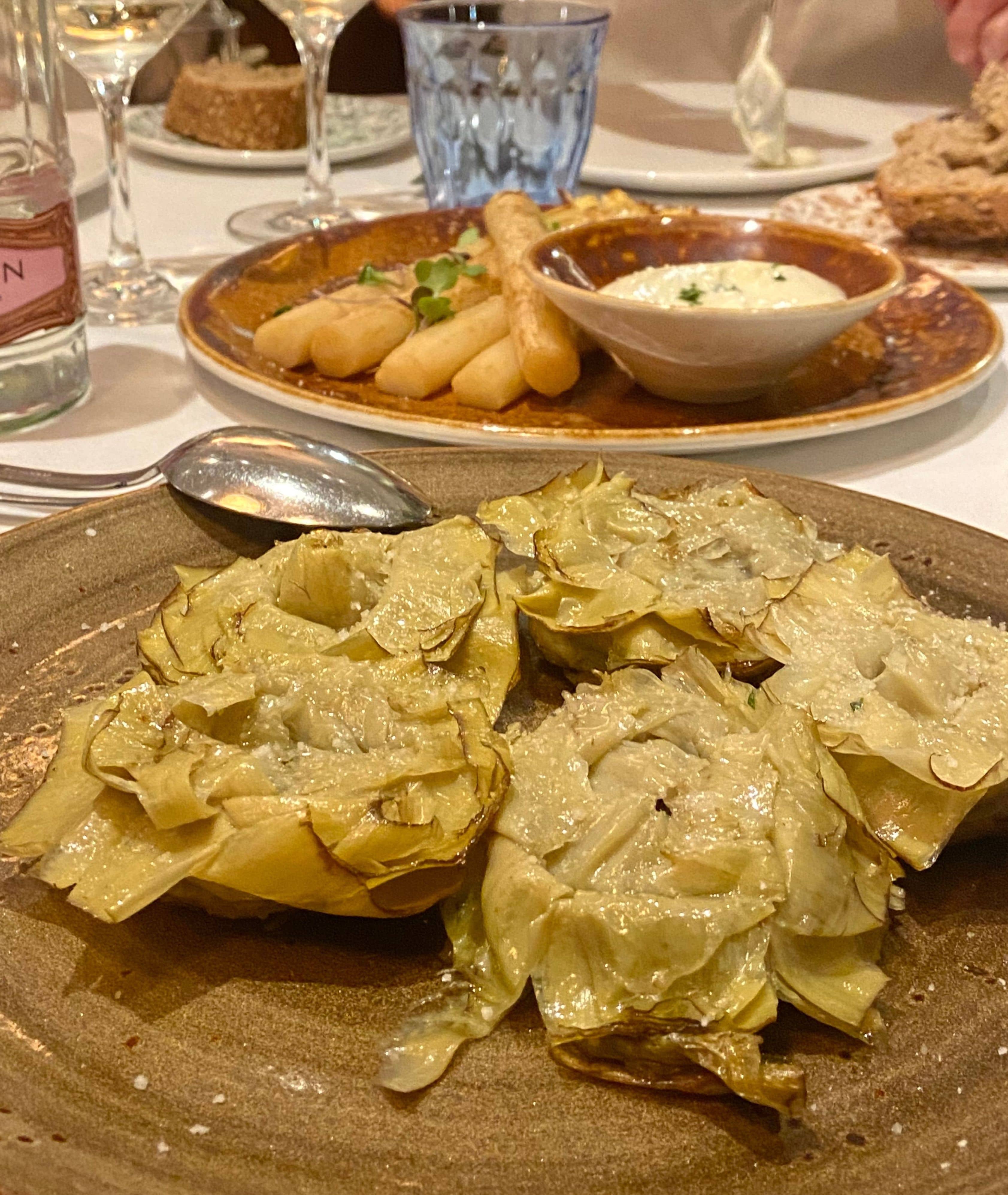 Following a Mediterranean diet is closely related to a better health-related quality of life, positively impacting overall well-being, according to a study by Bonaccio et al.
It prevents cardiovascular diseases, increases lifespan, and healthy aging. 
The diet includes whole grains, olive oil, fruits, vegetables, beans and other legumes, nuts, herbs, and spices daily. Food is seasonal and has rich raw materials, meat, fish, and high-quality protein sources. 
📌 Read more: What to Eat in Spain: 31 Tasty & Traditional Dishes
You can buy freshly baked bread from basically every corner of Spain. Also, there are many gluten-free products and intolerance options for the same price as the rest in the supermarkets.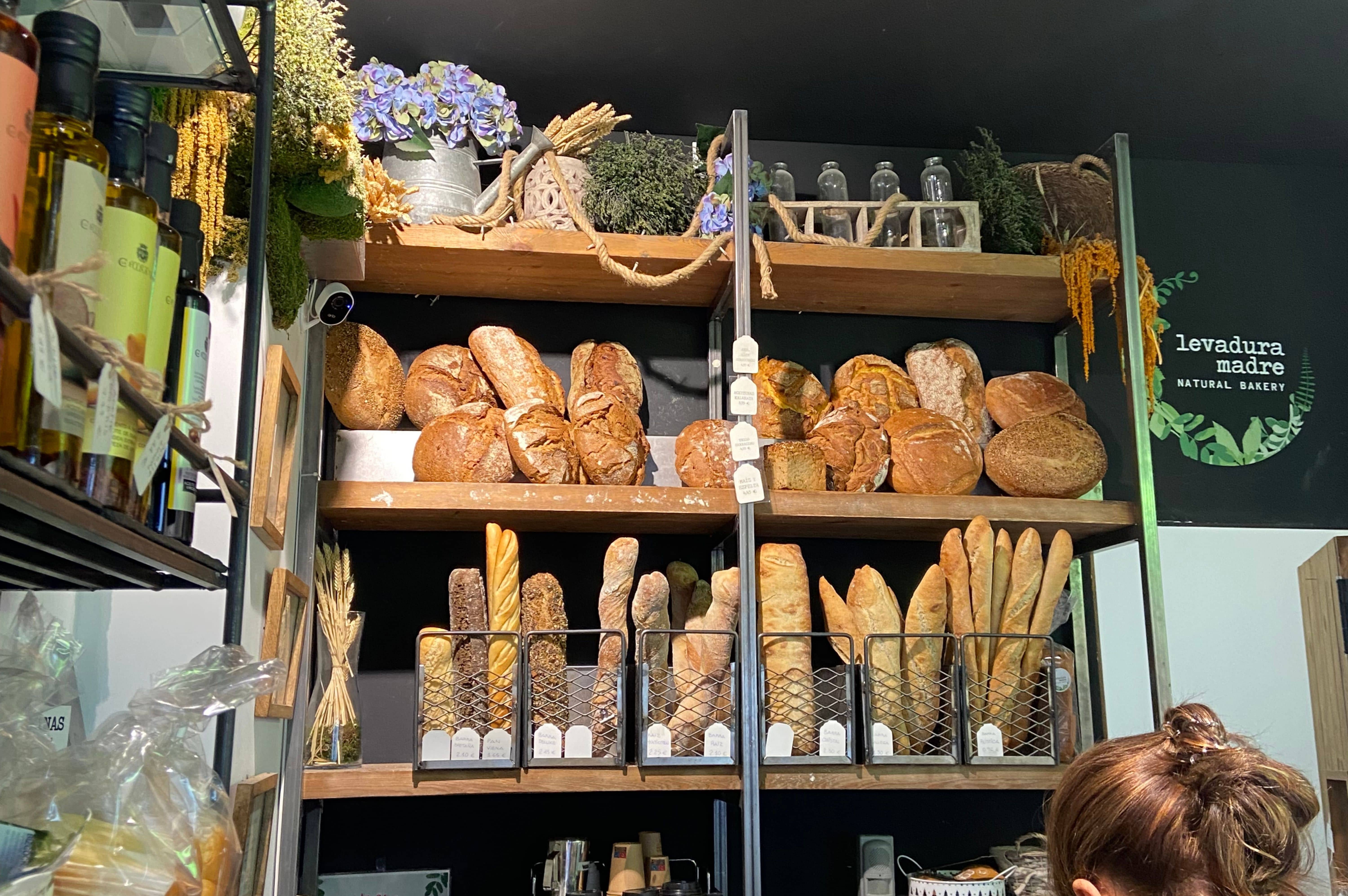 Also, most Spanish markets are world class-with the range and quality of products, which promotes an overall healthier lifestyle regarding food and diet compared to other countries. 
And it does not have to do anything with social class, since the poorer people will know how to cook, prepare and enjoy real food, while many people in the UK with the same background don't have this ability. 
📌 Read more: Where to Eat & Best Food to Order
8. Endless entertainment and leisure activities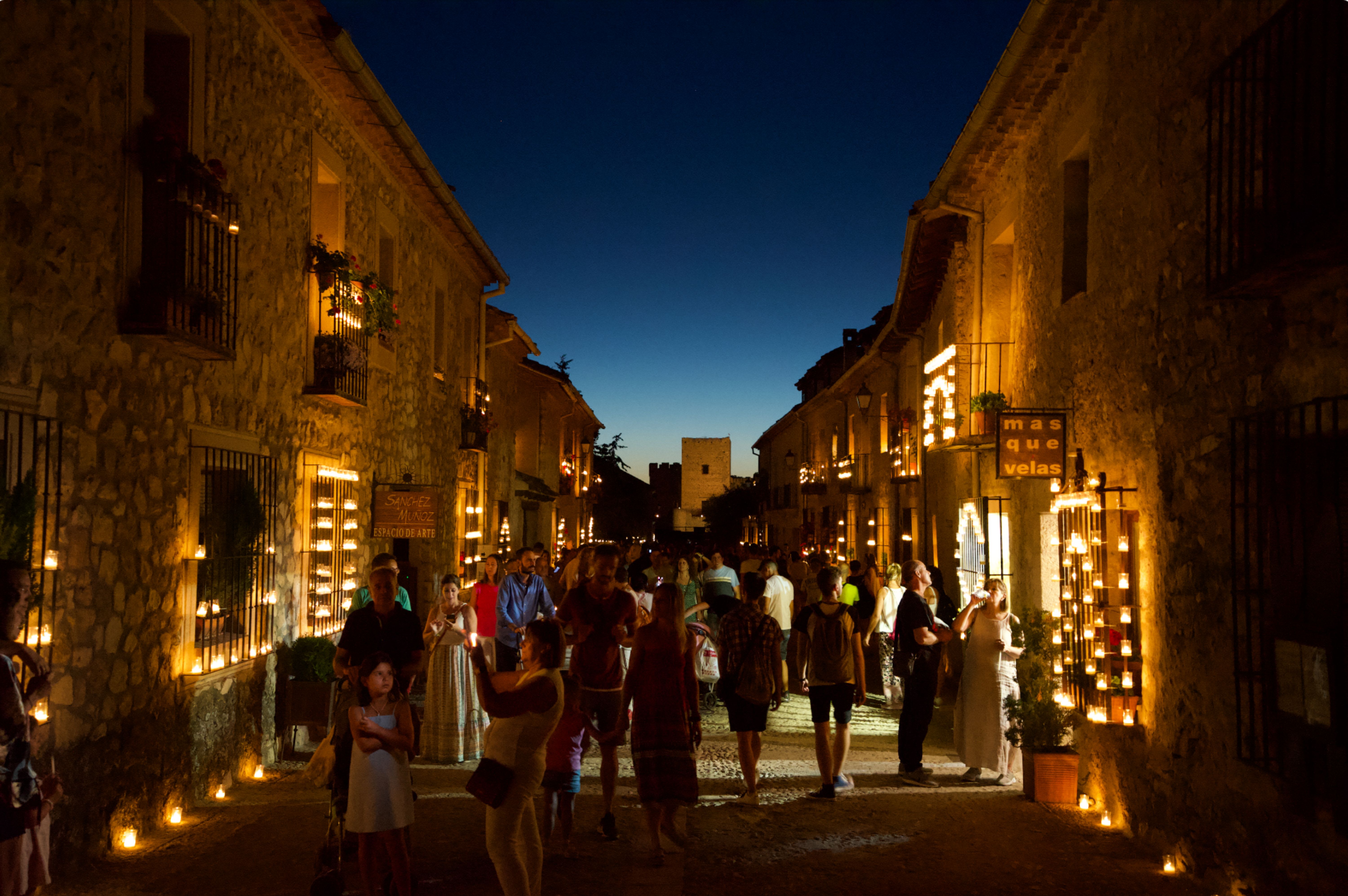 What do you prefer, cities, towns, or something more remote?
Do you wish to enjoy skiing in the Pyrenees, being at the highest of all mountains, relaxing in the heat and sun of the South, or everything at once?
You can have all of that in Spain. It has an incredible amount of actually fun things to do if you want to escape the massive crowds and overwhelming bustling city chaos.
📌 Read more: 30 Best Things to do in Madrid: Fun Activities & Food!
9. Spain's Vibrant and Festive Atmosphere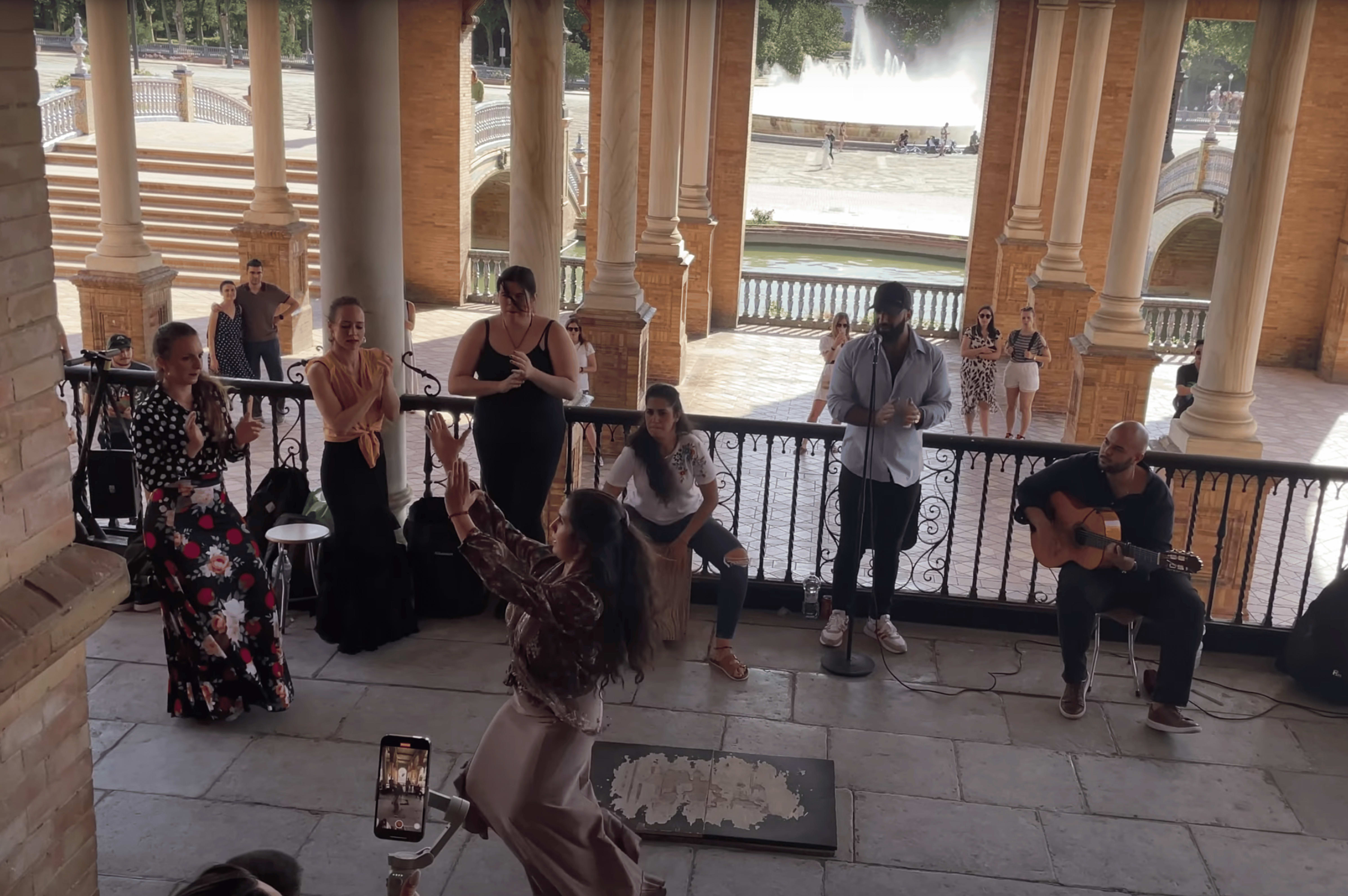 The atmosphere in the streets is so happy and stimulating. It is a true delight to stroll around, and walks become more pleasant since you can literally feel the streets alive, with people interacting and not ignoring each other. 
In the UK, it feels like everyone minds their business in public spaces, while in Spain, the environment is welcoming and makes you feel less alone. 
Also, bars, tavernas, and pubs are a national thing at this point. These are meeting points, and plazas and squares are full of life. 
Also, randomly chatting with strangers is totally expected to happen (although not everyone is to trust. Don't get fooled), and most of the time, these encounters end up being so entertaining. 
📌 Read more: Spain Nightlife: 21 Hottest Venues and Local Favorites
Moreover, Spain is known for having lots of traditions, special celebrations, and unique festivities, which unites cities and nationalities from all over the world who come every year to witness occasions such as the famous Feria de Sevilla, Las Fallas in Valencia, San Fermin in Pamplona, and Holy Week in the whole country. See why it is such a big deal in the following video!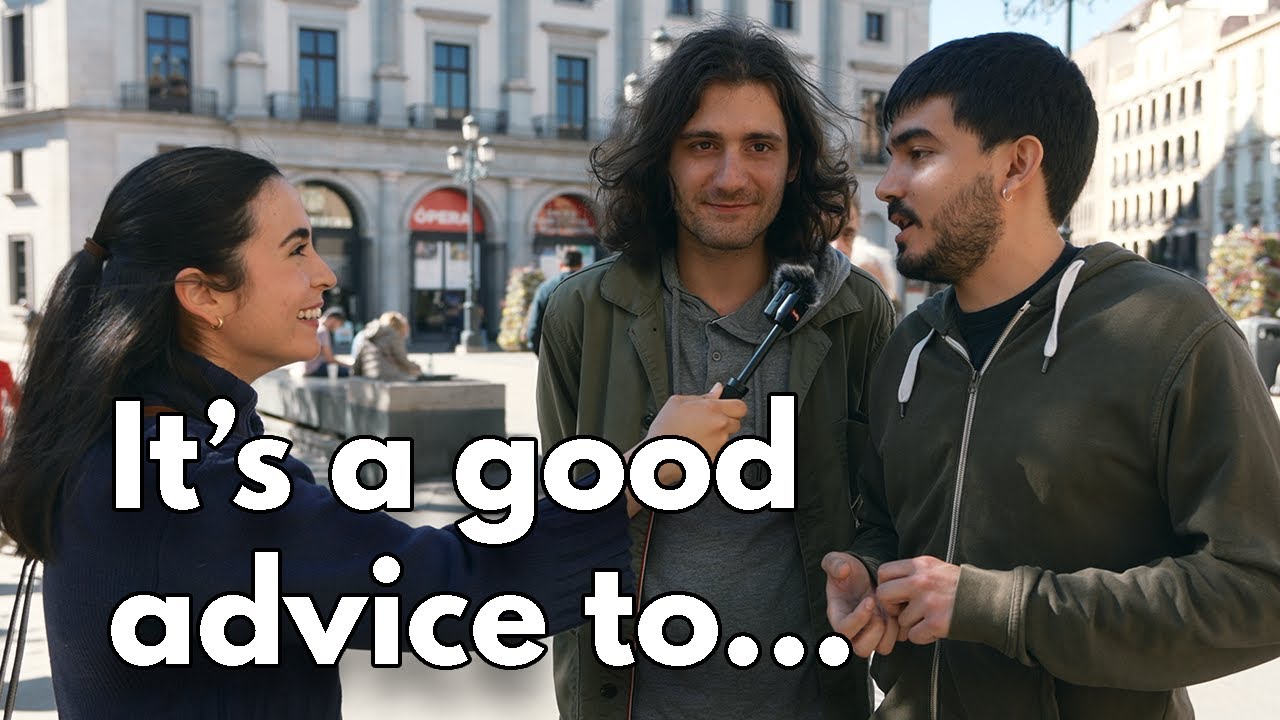 We've covered a lot of ground so far! Beautiful landscapes, incredible atmosphere, joyful people, lively streets, nature, sports, excellent gastronomy, endless sun hours, cosmopolitan cities, white Mediterranean towns… Did I leave something?
Spain might not solve all your problems, but it could definitely help with some of them. I mean, after all this evidence, who wouldn't want to hop on a plane and come right after? It's science!