7 Best Typical Spanish Breakfasts You Must Try!
May 11, 2023
Updated:

May 15, 2023
Published: May 11, 2023
The alarm clock goes off between seven and eight in the morning, giving rise to breakfast time in Spain!
For some, breakfast is the most sacred meal of the day. As the saying goes: "Eat breakfast like a king, lunch like a prince, and dinner like a mendicant." While for others, it is just a quick bite to start the day. 
Regardless of your preference, in this article, you will see the best traditional Spanish breakfast you should try—those eaten at every house and corner of the country.
The art of breakfast in Spain varies depending on the region where one is, and it can go between a sweet or a savory one. Either way, the vast majority can't talk to anyone before having coffee right after waking up. 
So let's dive into them!
---
1. Café con leche - Coffee with milk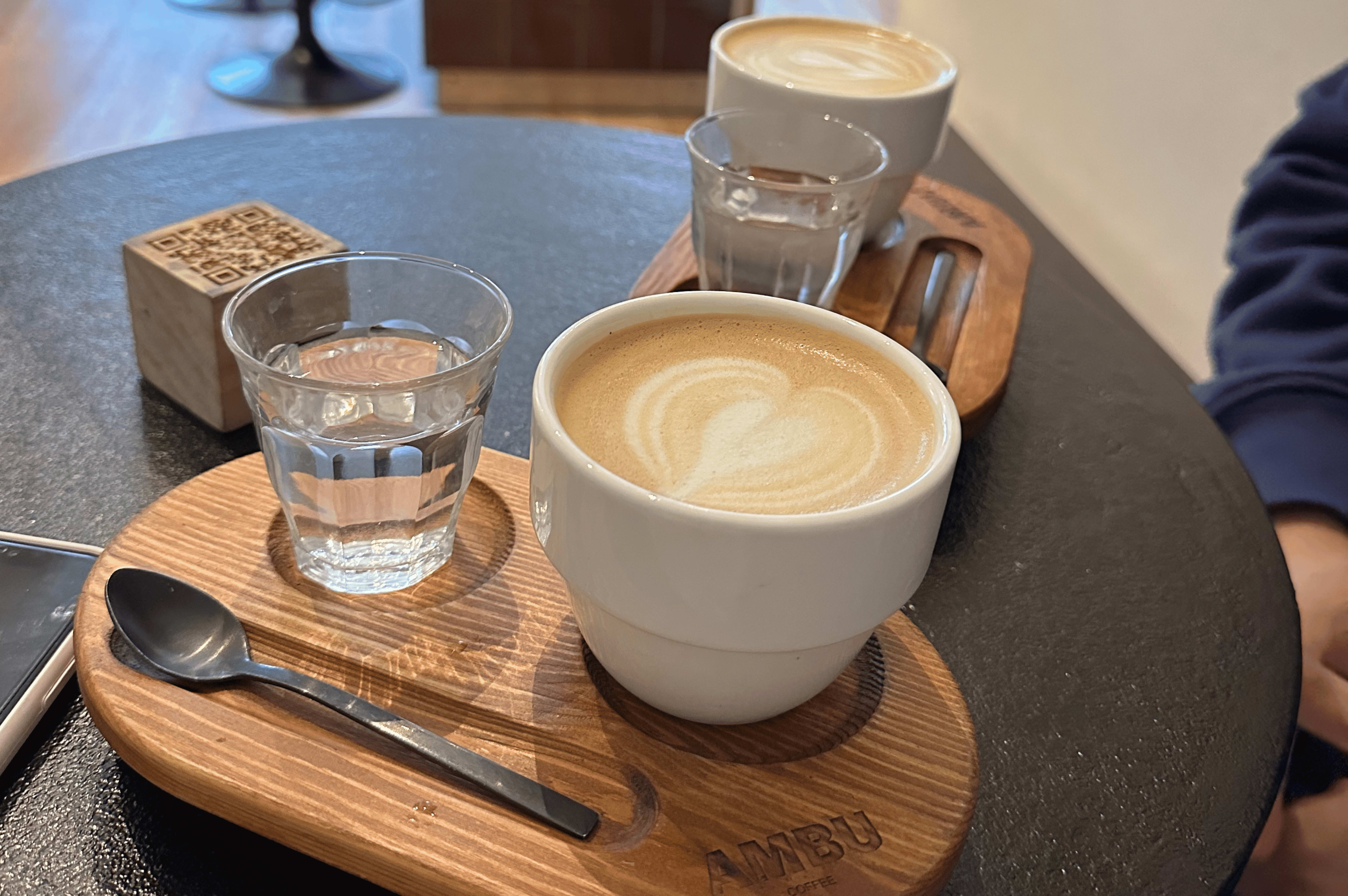 An authentic Spanish breakfast smells like coffee.
We begin by mentioning this drink, prevalent in most Spanish houses and which many consider enough for breakfast—assuming that breakfast typically takes place between 7 and 8:30 in the morning.
However, this changes during the weekend, extending until 10:00. Generally, some cafeterias serve it until 11:00, but you will find delicious breakfasts anytime in the big cities.
For those who only drink coffee in the morning, it is very likely that their "second breakfast" takes place at 11:00, with a toast with oil or pastries as their top picks, which we will see later.
In case you haven't seen them yet, here's our guide to the best Specialty coffee shops in Spain's main cities by Valeria, a coffee specialist in our team!
8 Best Cafes in Barcelona for a Unique Coffee Experience

9 Best Coffee Shops in Madrid: Your Guide to the Best Cafe
2. Pan tostado con aceite - Freshly baked bread with olive oil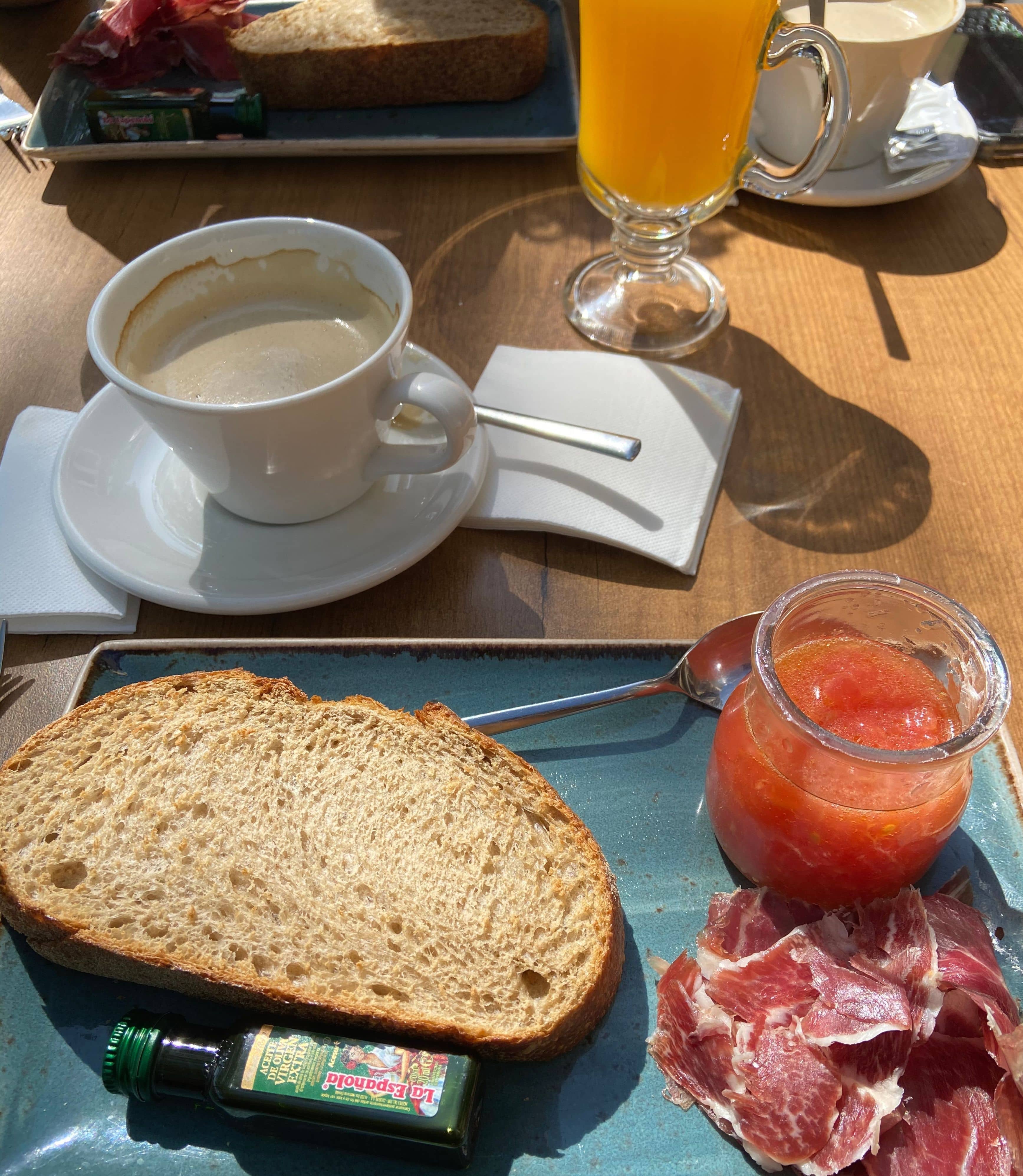 Now, this is a classic.
La crème de la crème of all Spanish breakfast is, undoubdetly "tostadas con aceite."
This simple but delicious dish feels everything between comfort and a great way to kickstart the long day ahead!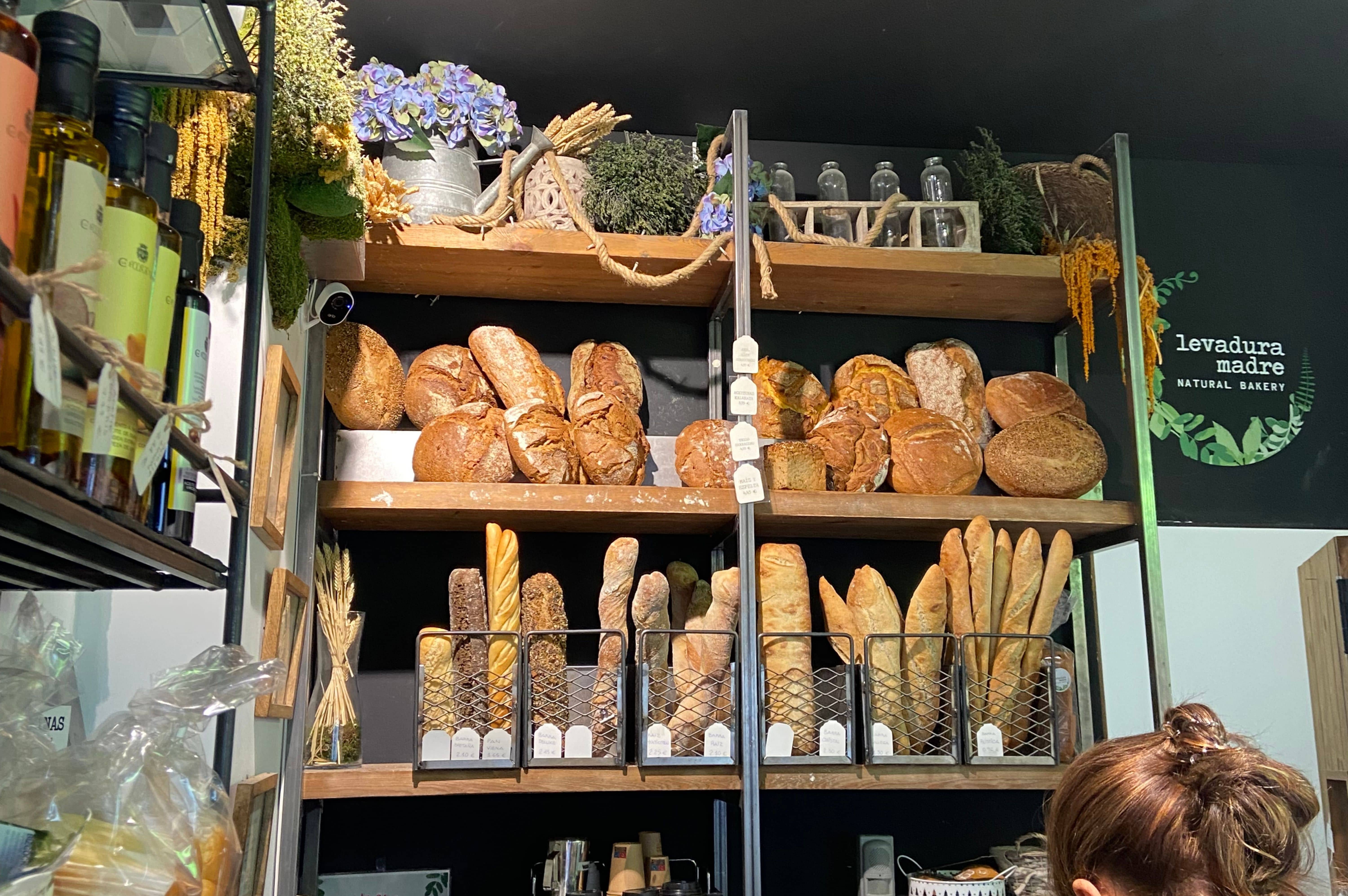 Spanish people usually have two slices of toasted bread (of course, freshly baked if possible), which they most likely bought at a local bakery near home, with a generous amount of good quality olive oil.
Others like to make their breakfast more interesting by adding ham, crushed tomato, or cheese (manchego, cow, or cured soft cheese), artisan sausages, avocado, olive oil, and a pinch of salt. 
And it only gets better if you add a cup of fresh orange juice or "zumo de Naranja" with a café con leche, and your breakfast has now become a breakfast for champions!
3. Tortilla de patata - Spanish omelette
"What one Spanish dish would you choose if you were stranded on a deserted island?"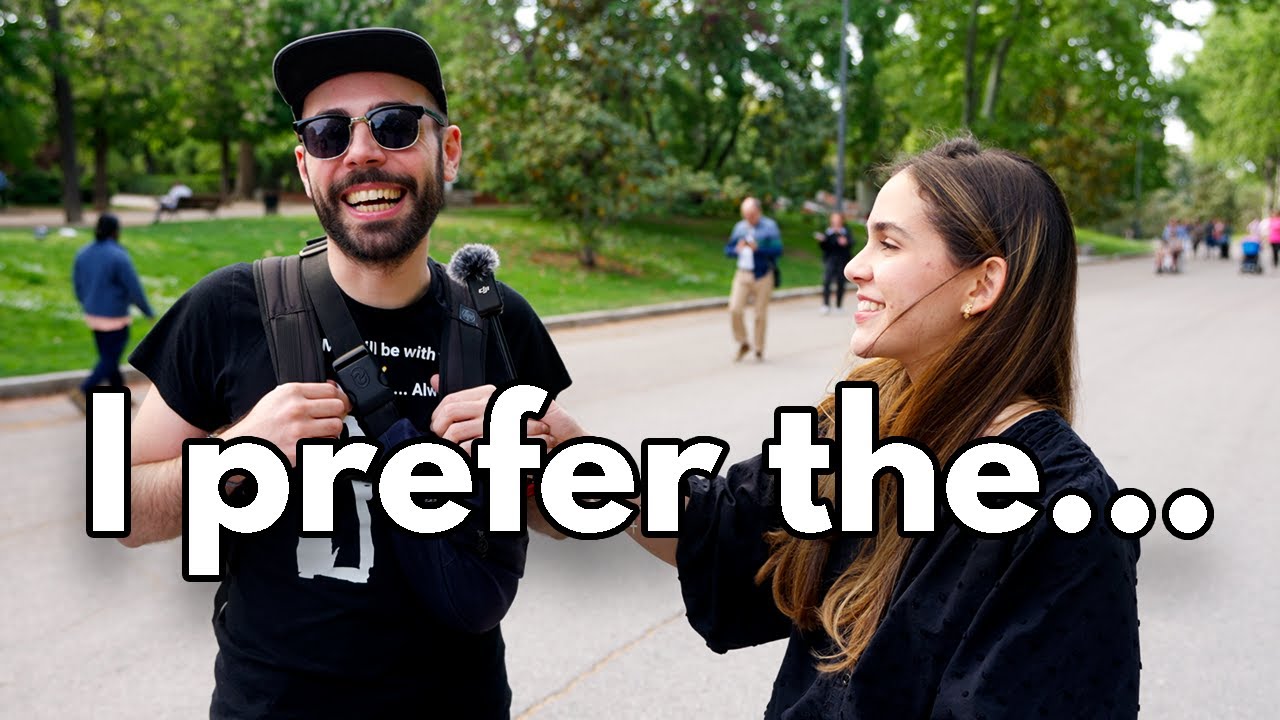 We asked random Spanish people in the streets about this question, and our team was shocked at the answers. 
We wanted to see if the Spanish Paella, a renowned dish internationally, was the favorite dish of all Spaniards. 
But I don't want to spoil the full video for you. Let me give you a tiny hint: Paella has a challenging rival, the Tortilla de Patata, one of the most versatile breakfasts and snacks, also known as the Spanish Tortilla.
Its preparation is simple, so it is an essential household staple and a complete meal since it has potato, egg, onions (or not, this is controversial), and olive oil. You can also fill it with whatever extra ingredient is in your fridge.
As I've said many times in this blog, the Spanish world divides into two people: those who affirm that onions belong to tortillas and those who don't. 
Tortillas can be filled with anything you wish! There are many different flavors and fillings, from the simplest ones, like ham and cheese, tuna, and vegetables, to the most sophisticated complements, such as truffle, which I adore!
Moreover, depending on the region, you can find many different "types" of tortillas, like the Riojan Tortilla from La Rioja, which is very juicy and creamy, and have onions and hot peppers called "pimientos del piquillo," typical from Northern Spain.
Also, in Santander, in Cantabria, they add fish, "bonito del norte." The tortilla results in a mayonnaise with tuna in a marinade, spread over its upper part and covered with the omelet. Very filling for breakfast!
4. Churros con chocolate - Chocolate with churros
Having churros first thing in the morning is one of the most heartwarming and pleasant ways to begin your day. 
Some people coat their churros with sugar or cinnamon, coffee with milk, or plain. But it would be best if you tried them with a cup of thick hot chocolate. They're just fantastic!
Also, some Spaniards prefer Churros over Porras, and their differences are usually misunderstood. Read more in this article:
Even if you don't have a sweet tooth in the morning, it's the perfect excuse for bonding. It's a treat that makes everyone happy. 
And, for Spanish people, bringing Churros and Porras for breakfast are often a symbol for special occasions, like someone's birthday, anniversary, or celebrations, or just because they felt like having them. Either way, this breakfast dish is the perfect way to enjoy some "we" time with families, friends, or colleagues for breakfast or snacks.
5. Bocadillo / Bocata - Spanish sandwiches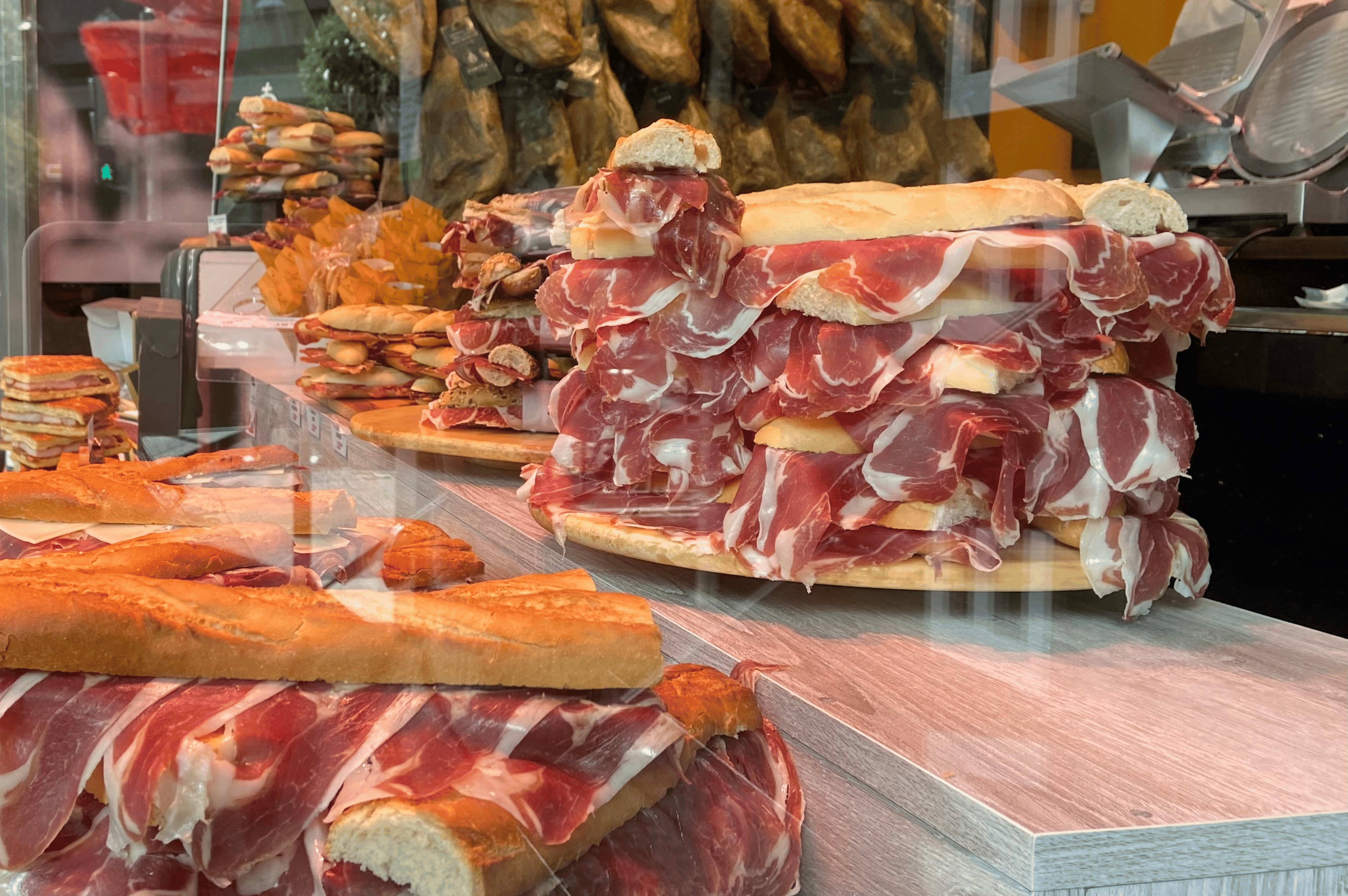 The concept of "bocadillos" is synonymous with simplicity and flavor for a hearty breakfast that will get you through the morning.
Back to school, college, or office calls for bocadillos. They are the most practical thing to take away from home if you are in a hurry. In addition, young children consume them a lot, as they are effortless to meal prep for mothers.
Without further ado, "bocadillos" are a bread roll filled with various ingredients.
You can use different types of bread, such as sliced bread, bagels, ciabatta, baguette, pita, and loaf.
And then there's the filling, where you can get creative or ask for something different at a bar or taverna. 
A classic combination that never fails is the sandwich in a stick of bread, tomatoes, sliced Iberian pork jowls, salt, and olive oil. The most famous and tasty bocadillos are:
Bocadillo de Calamares: fried calamari in a sandwich.
Lomo con Queso: pork loin, cheese (whatever there is), and you can add bacon, pepper, fried onion, and whatever is needed. Also, ketchup and mayonnaise will enhance the flavor. 
Bocadillo de ventresca o atún con pimientos del piquillo: filled with tuna and red piquillo peppers
Bikini: this is the Catalan way to order a hot ham and cheese sandwich. Pro tip: ask for double everything!
Chivito: typical in Valencia, grilled or grilled pork loin and bacon, fried egg, and melted cheese on a lettuce and tomato base with mayonnaise.
Serranito: unmarinated pork loin, fried green pepper, and ham.
Mollete de pringá: pork, chicken, brisket or veal shank, bacon, bacon and ham boiled for hours, and broth.
"Llonguet" de sobrasada y queso: D.O Mahon cheese (semi-cured or old) and sobrassada
As you can see, you can fill it with whatever you want, and depending on the area of Spain, the showcase in tapas bars will vary in combination, some being more distinctive than others.
6. Ensaimada en Mallorca
The ensaimada is part of the essence of Mallorca. You can have it for breakfast, for a snack, or to eat at any time.
This pastry is made from sweetened, fermented, and baked dough made with flour, water, sugar, eggs, and lard, from which it gets its name.
They come in different "formats," which are the plain ones, angel hair, flamed cream, whipped cream, milk or white chocolate with walnuts, apricots, sobrassada, and cream.
Also, hear me out; there are also ensaimadas with fillings like Ferrero Rocher and Kinder Bueno! They are a delightful pastry you should not miss. And it appeals to people with the sweetest of all tooths!
For those unfamiliar with the city, thinking about Mallorca is transporting you to your vacation, relaxing on paradisiacal beaches, and enjoying good food. And, trust me, once you try an ensaimada, there's no way back. 
We had the first references to ensaimadas in the 17th century when these desserts were consumed on holidays and celebrations. Since then, gastronomy has evolved, and the most popular ones continue to be those of a lifetime: plain or stuffed with angel hair.
The ensaimadas can be taken alone for breakfast or with a coffee with milk. They are also very typical at Christmas or in the winter, where they can be enjoyed accompanied by a good hot chocolate.
7. Magdalenas / Bollería - Muffins / Sweet Pastries
Homemade muffins are sold in all local bakeries, and you can find many packaged versions in supermarkets. Magdalenas are homemade sponge cakes made with olive oil or butter with a lemony aftertaste. 
They should not be confused with muffins or cupcakes, nor is a Spanish Magdalena the same as a French one. They differ in oil and preparation methods.
These are taken for breakfast with milk, coffee, or cola cao, a sugary cocoa powder similar to the Nesquik chocolate drink but Spanish.
For many Spaniards, it is their favorite breakfast product thanks to its spongy texture and delicious flavor, and some people consume them at snack time.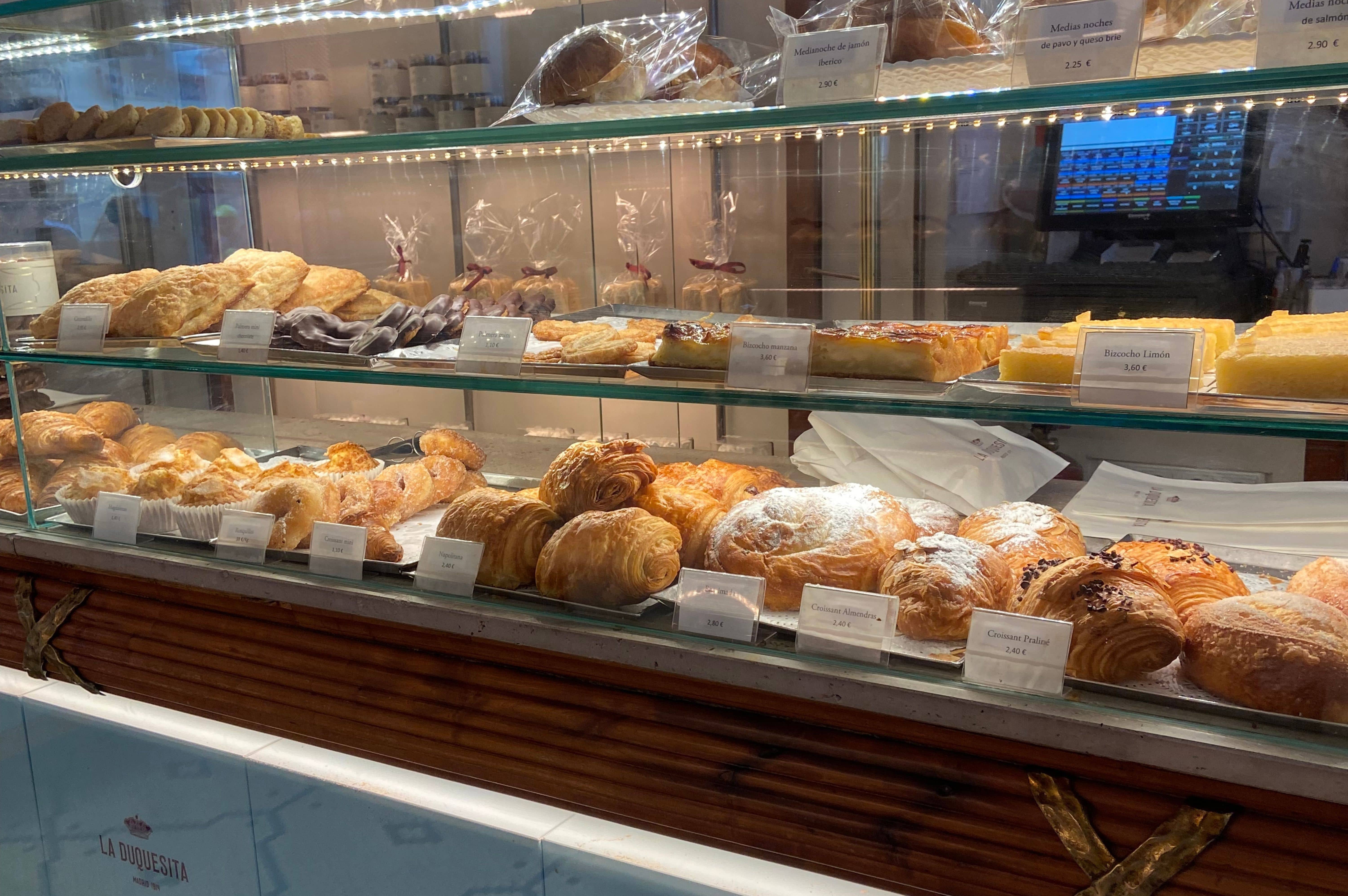 I recommend the Magdalenas Leonor, La Magdalena de Proust, or those of Las Mallorquinas. Both are very tasty! 
And, if you're not a cupcake enthusiast, you can also have breakfast with croissants, Napolitanas de Chocolate, the famous Manolitos, or puff pastry desserts.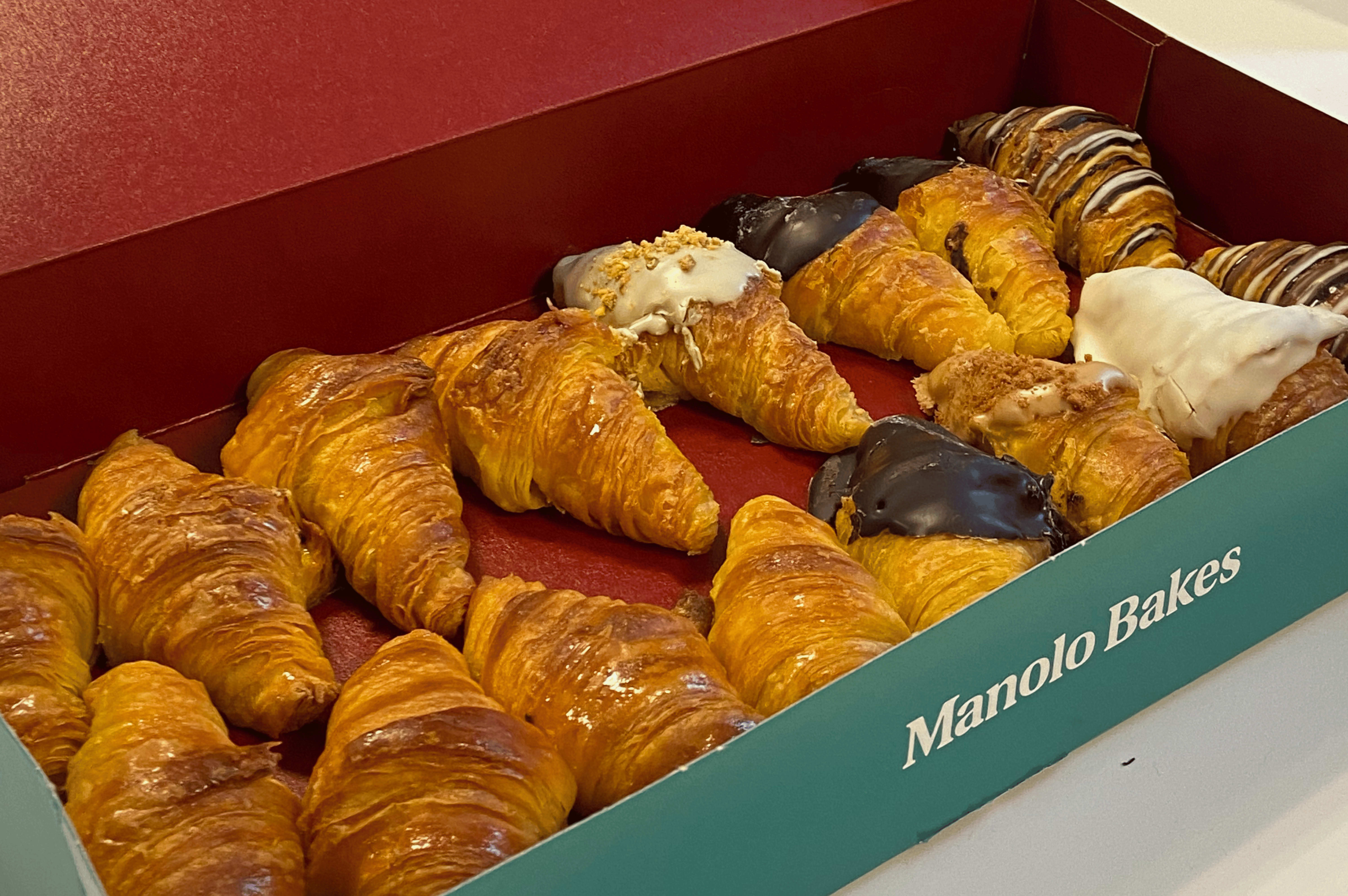 Now that you know the best Spanish food people have for breakfast, it is time for you to try them.
From all the places I've been in Madrid, I recommend trying Colósimo, and Café Comercial for authentic breakfasts in charming environments.
Also, if you're looking for trendy spots to have brunch in Madrid, you should try Zenith Brunch & Cocktails, Religion Coffee, and Federal Café. 
I hope this article finds you early in the morning and not the night before because these dishes look delicious. Definitely worth a try!
You might be familiar with some of them, but Spanish people like to keep it simple regarding breakfast. Although one thing is sure, slow mornings with family are a game changer in any house!
So, share this precious time of the day with your loved ones, and your meals will taste 10 times better! I hope you liked this article, and please, if you're Spanish, let me know in the comments the typical dishes in your region. Since we have so many options, it is impossible to cover all of them!
Don't hesitate to highlight your top picks down below. We love to hear from you!