100 Spanish Fun Facts For Kids to Learn About Spain
December 22, 2022
Updated:

January 23, 2023
Published: December 22, 2022
Spain is a diverse, exciting, and always surprising country. Want to learn more about it? I'm sure there's always something new to discover, even for people who have lived in Spain for decades.
This country's rich history and brilliant culture make it the perfect place for any vacation destination! This is why I have gathered the 100 most amazing facts about Spain that will help you understand the country in terms of geography, culture, people, traditions, nature, art, food, history, language, and much more!!
After reading this, you'll probably want to learn more about these fun facts. So I also added full articles explaining more in-depth every fact! —Just so the curiosity doesn't hunt you out! 
Let's dive into them right away! 
---
Geography
Spain has 760 official cities, and 134 received that title in 1998. (read more)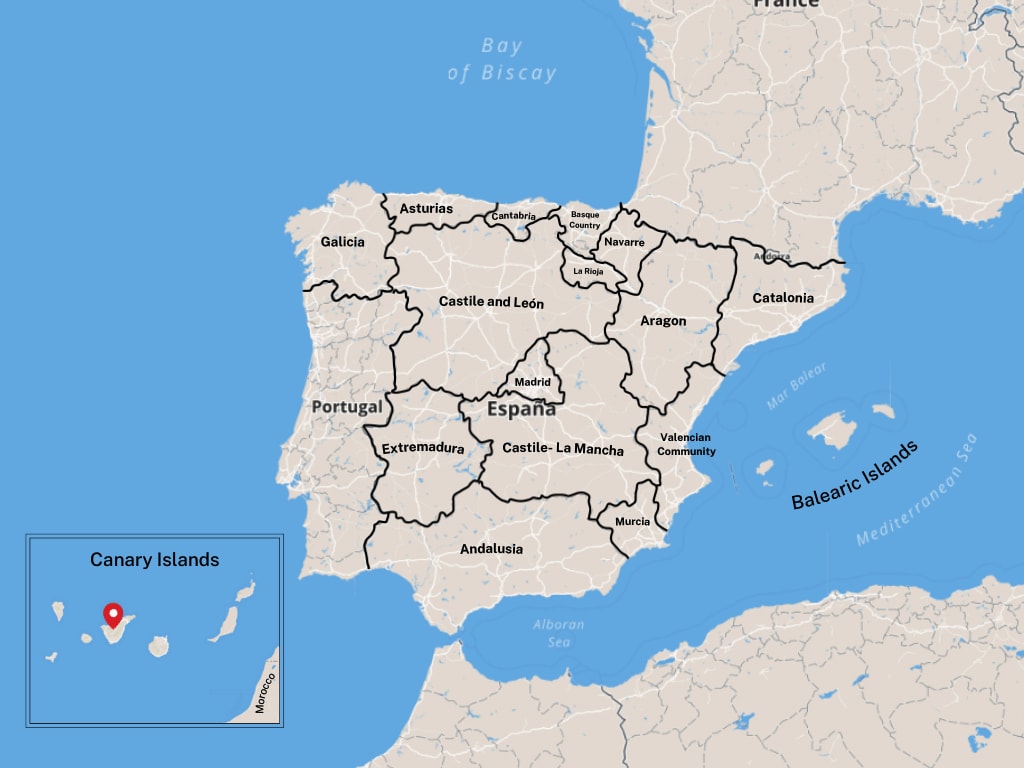 The Pyrenees separate the Iberian Peninsula from Europe, which is the same as acting as a natural border between Spain and France. (read more)
The Pyrenees mountain range is 500 kilometers long and extends from the Mediterranean to the Bay of Biscay. (read more)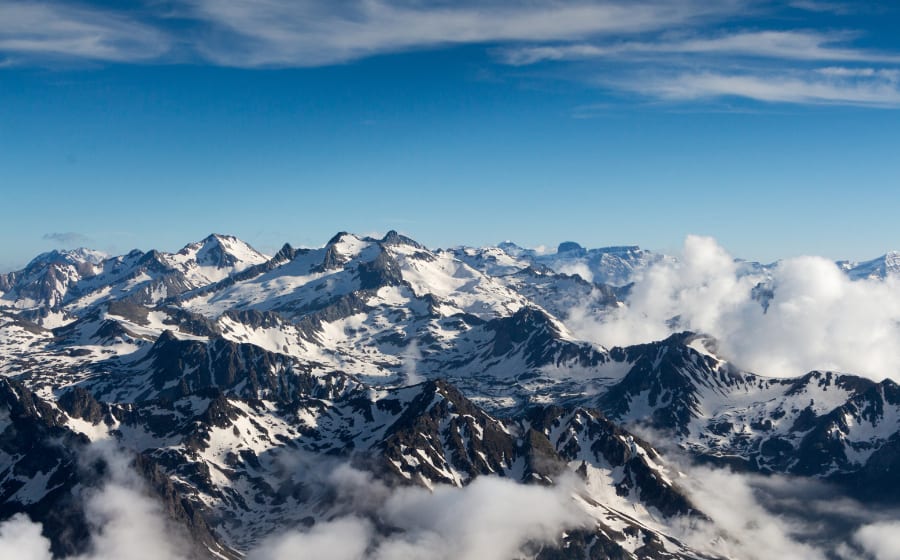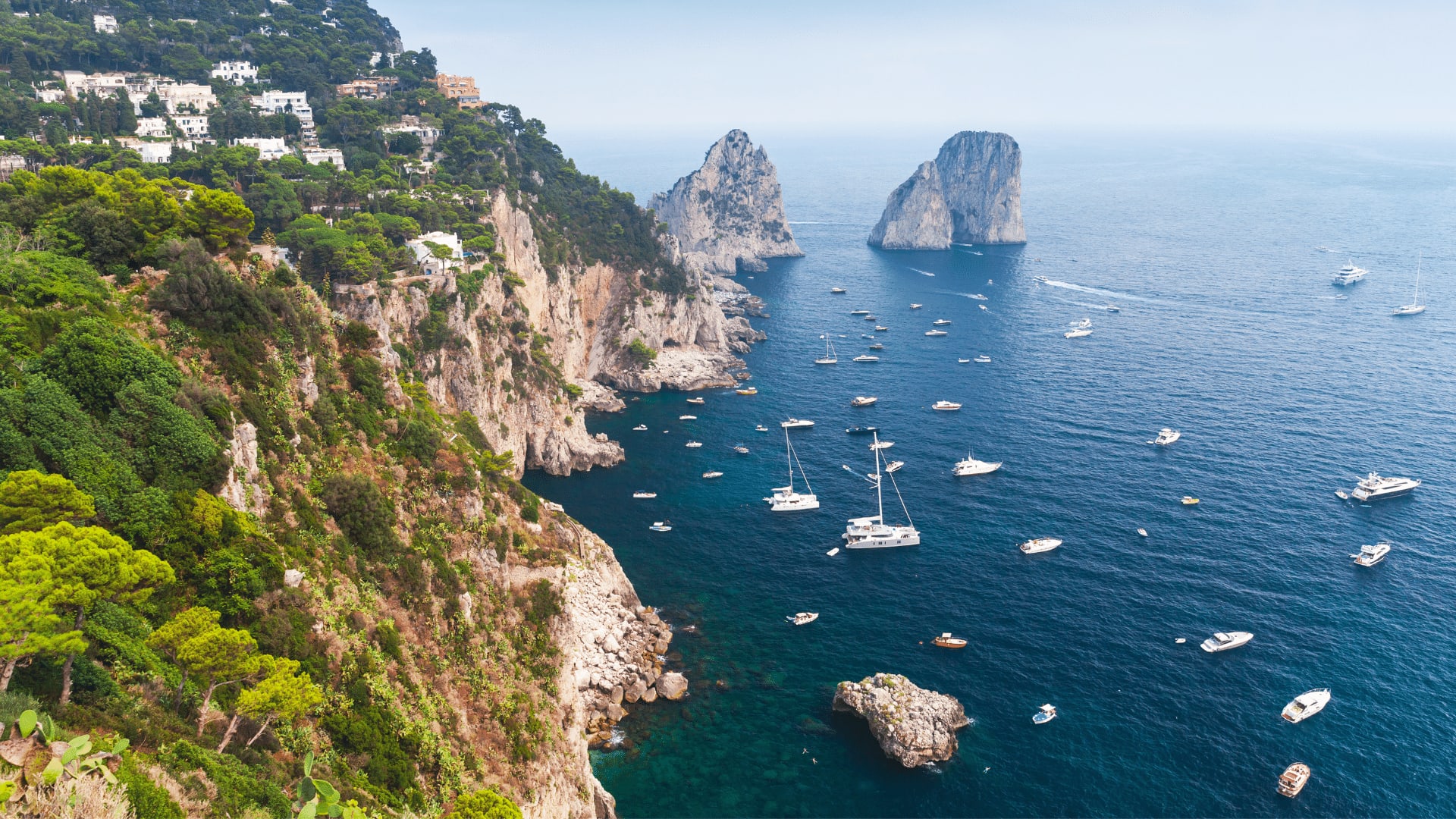 The Spanish islands in the Atlantic are Tenerife, Gran Canaria, Lanzarote, Fuerteventura, La Palma, La Gomera, El Hierro, La Graciosa, Lobos Island, Alegranza, Montaña Clara, Roque del Este, and Roque del Oeste. (read more)
Culture
Spain's most important cultural influences were the Roman Empire, the Visigoth Kingdom, and the Ummayad Caliphate. (read more)
Flamenco is a musical and cultural tradition and one of Spain's most representative art forms. It's also part of UNESCO's list of Intangible Cultural Heritage! (read more)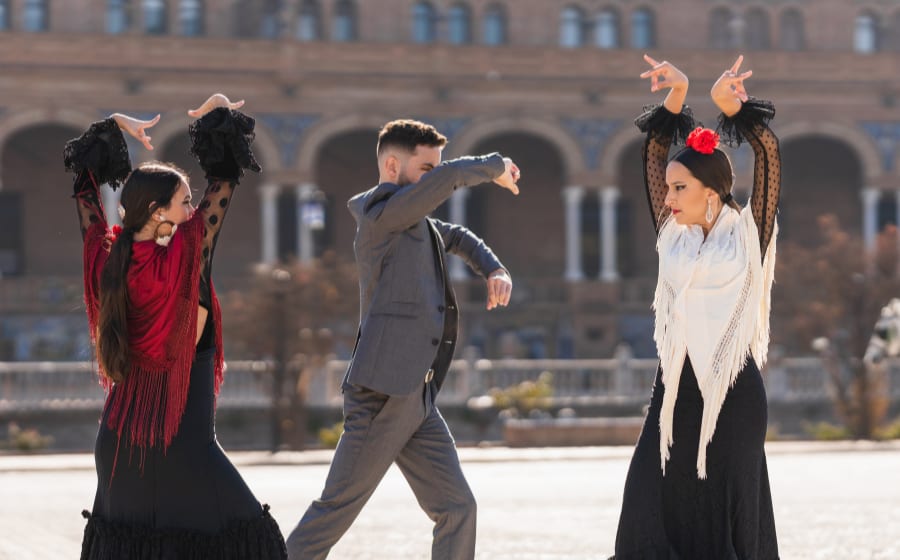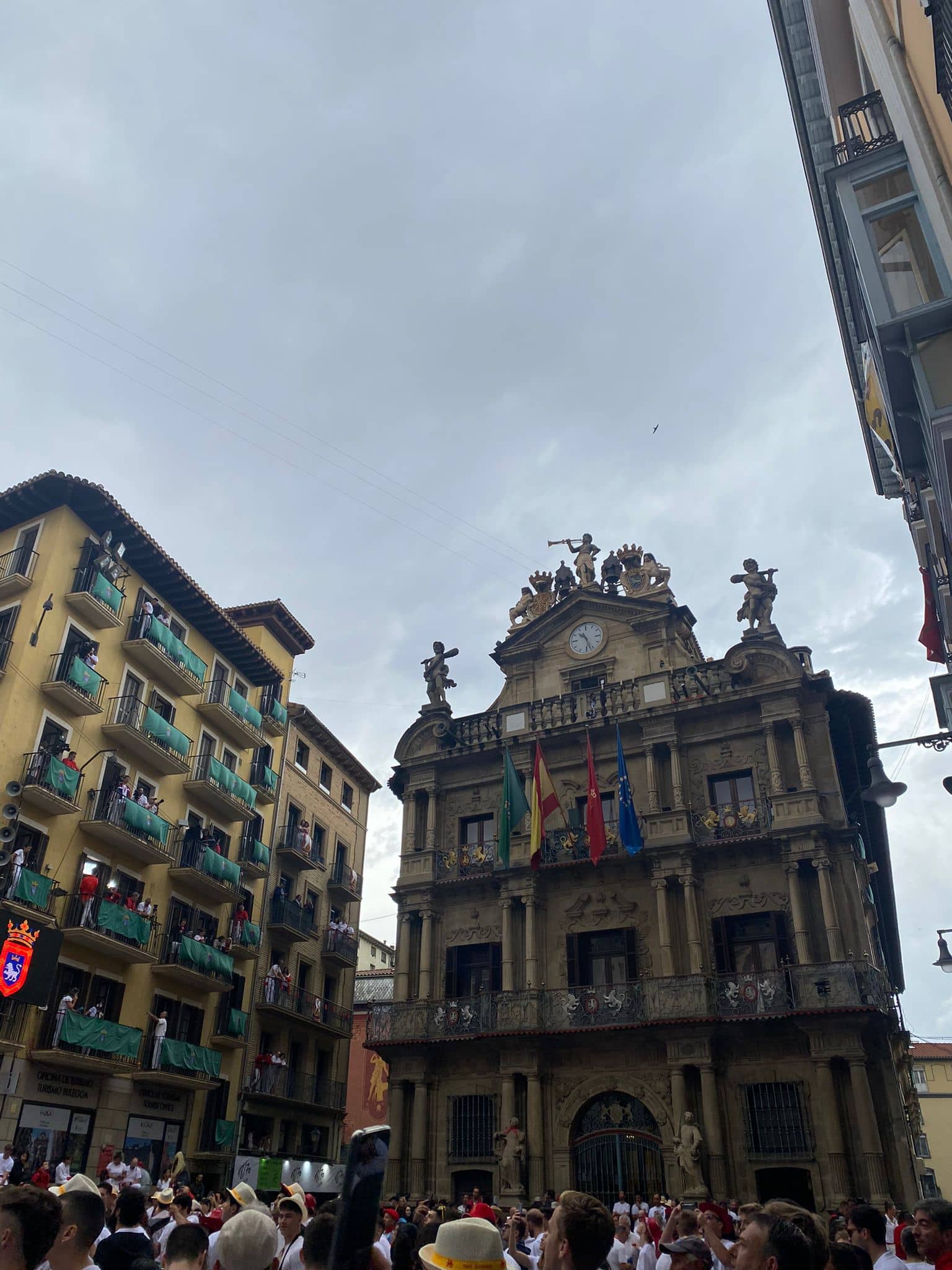 People from the north are said to be more straightforward and cold, while South People are extroverted, funny, and loud. (read more)
The "Afterwork" is a new way of socializing, a phenomenon that has emerged among the Millenials between 25 and 35 years old who work long hours. (read more)
History
It is said that the peninsula receives its name after the river Ebro or Iberus, as the Greeks called it. (read more)
The Celts, Greeks, Phoenicians, and Iberians occupied the Iberian Peninsula right before the Roman Empire took over the territory. (read more)
A natural mystery is hidden in the Doñana National Park in Andalusia. Remember the city of Atlantis? Some researchers said that our national park fits the description that Plato (the philosopher) described the place a few years ago. (read more)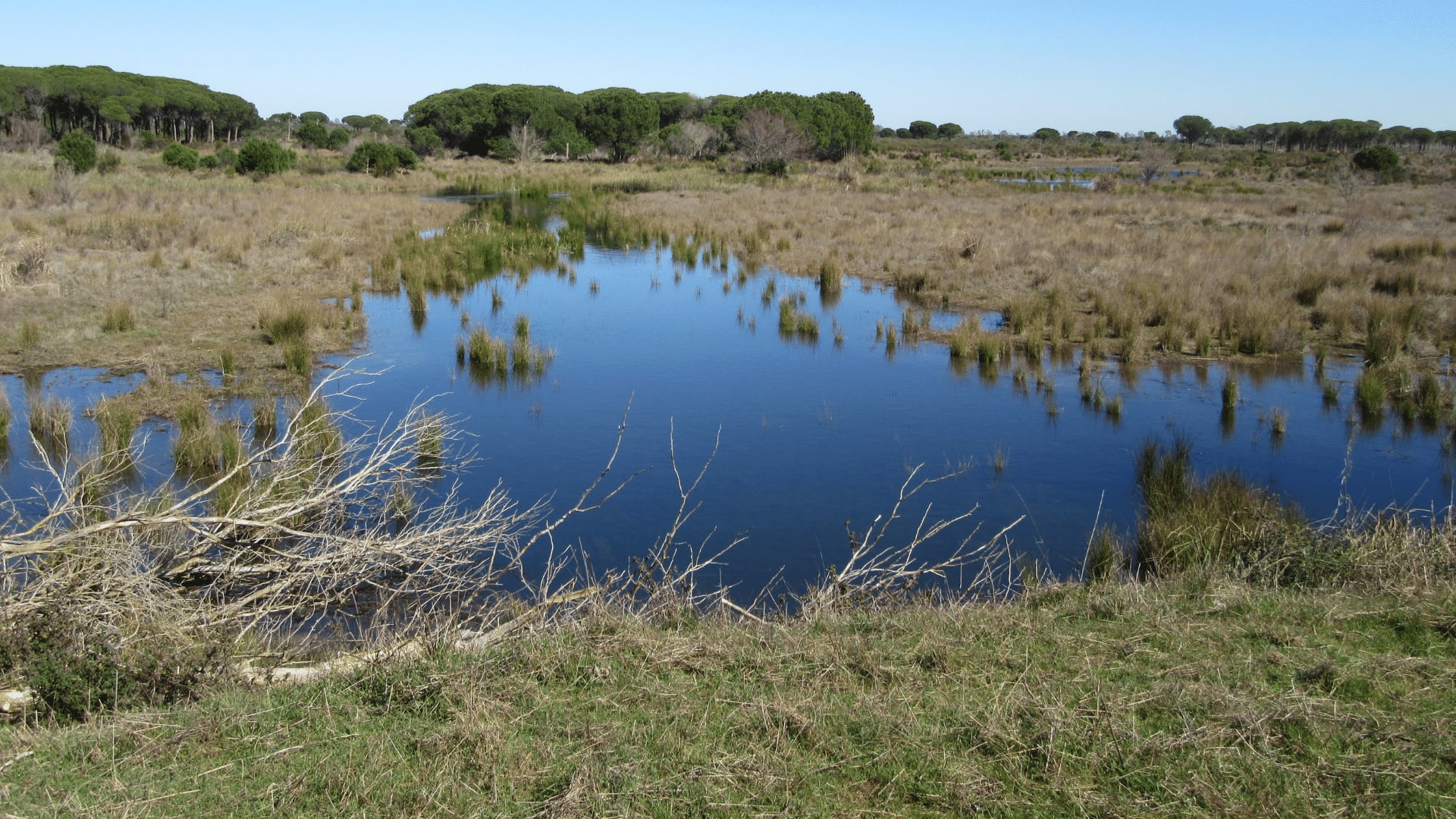 Spain, Portugal, Andorra, Gibraltar, and France occupy the Iberian peninsula. (read more)
Andorra works with a diarchy political system in which two people rule together. (read more)
The Spanish National Day is celebrated on October 12 to symbolize the historical event of the discovery of America by Christopher Columbus. (read more)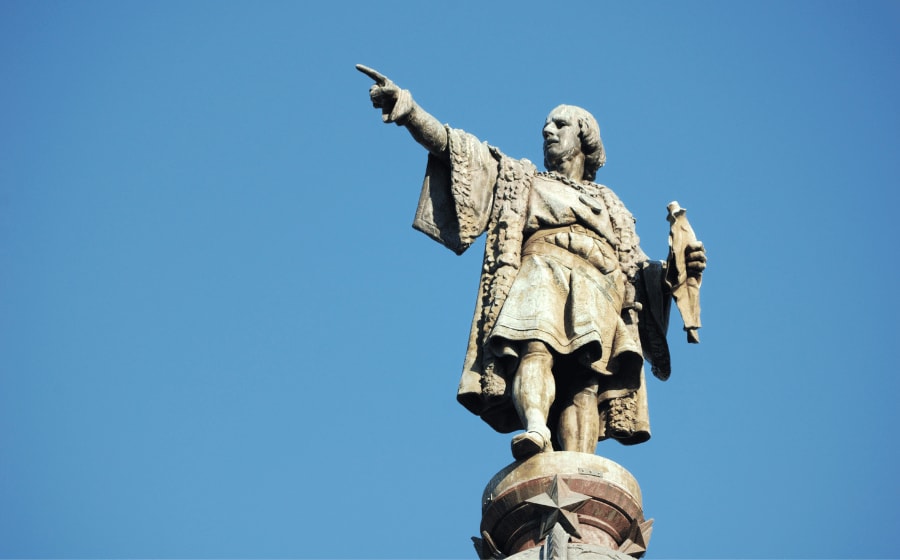 Language
The official languages of the Iberian peninsula are known as Romance Languages, which evolved from vulgar Latin. (read more)
The languages spoken in the Iberian Peninsula are Castilian- Spanish, Portuguese, Catalan, Valencian, Galician, and Aranese. A non-romance language spoken on the Iberian peninsula and specifically in Spain is "Euskera" or Basque. (read more)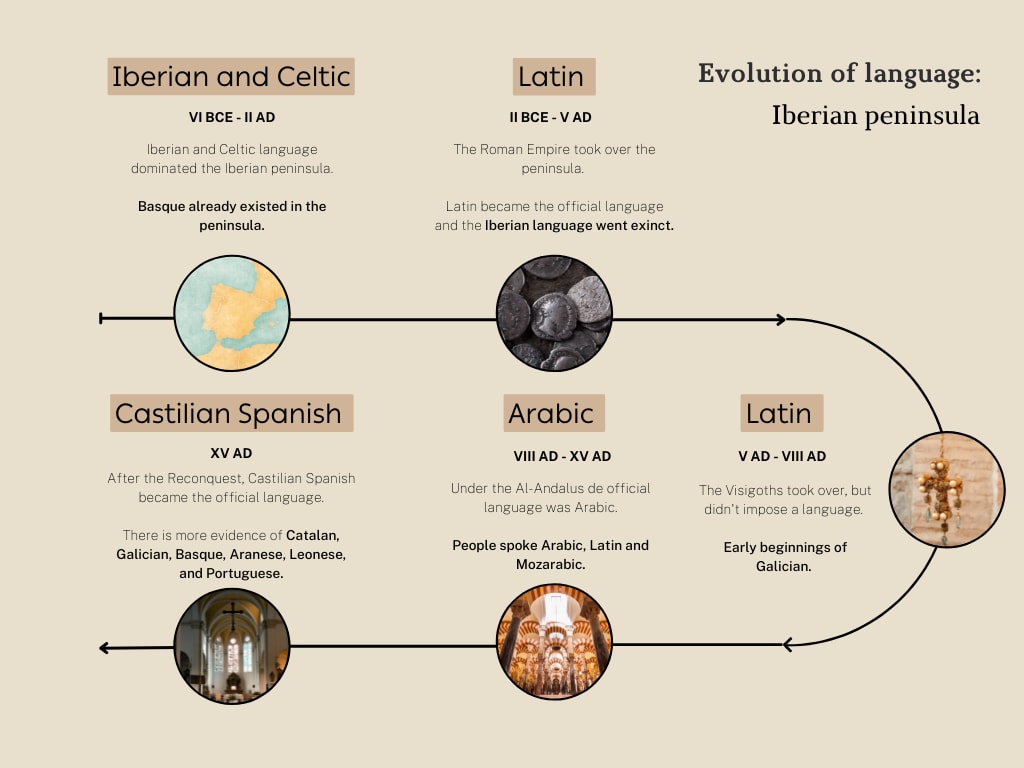 Nature
Spain is one of the most mountainous countries in Europe. It occupies the second position regarding the extension of forests within the European continent. (read more)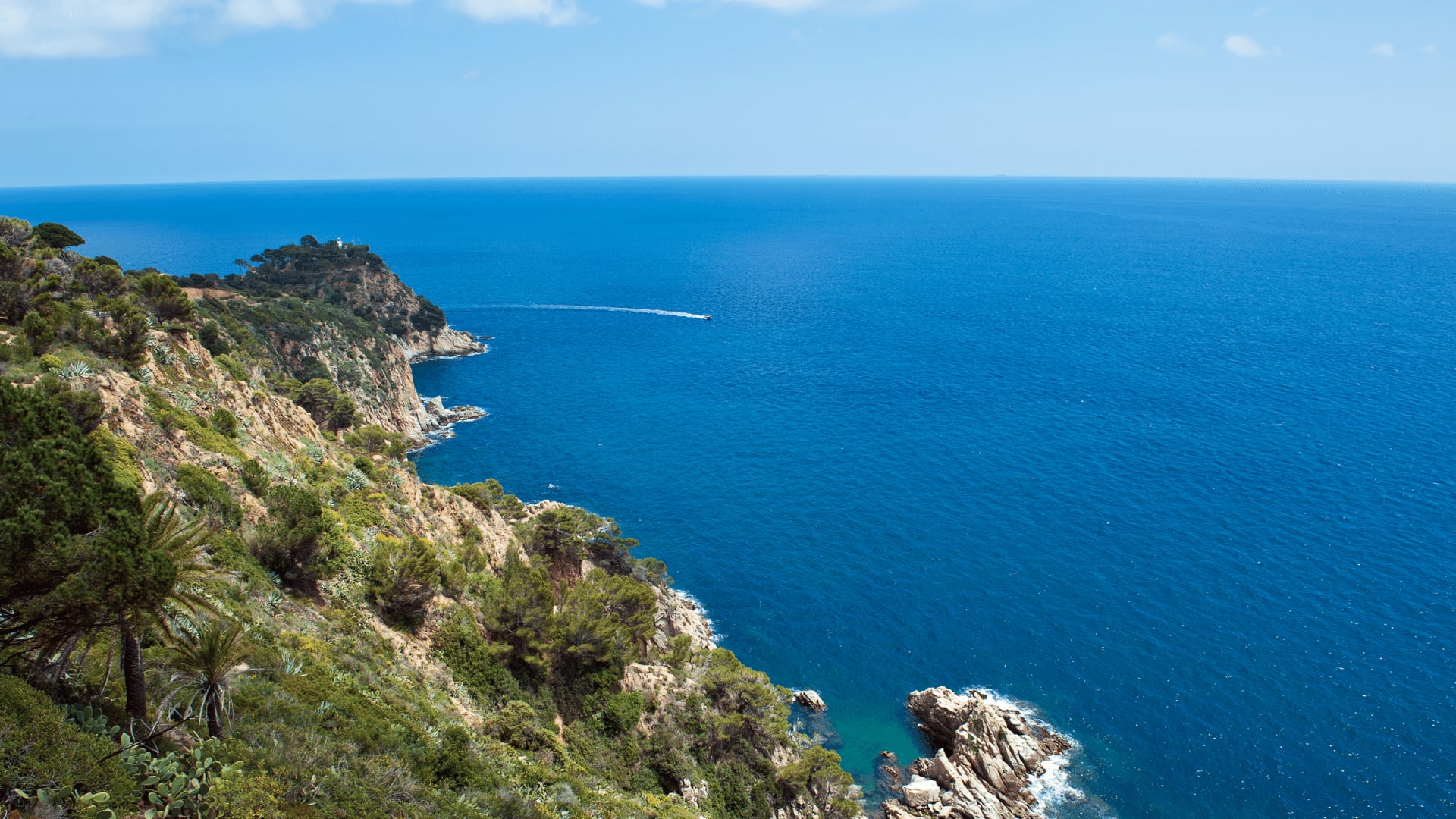 The total surface of the protected natural spaces in Spain amounts to more than 30 million hectares. This means that a third of the terrestrial surface and 12% of the marine surface are under protection. (read more)

Spain has the world's largest vineyard area, with a total of 967 million hectares. (read more)

Sierra Nevada is the highest ski resort in Spain, with 3,300 meters above sea level at its highest point. (read more)

The Altamira Cave in Cantabria is the first place in the world where the existence of Upper Paleolithic Rock Art was identified (read more)

37% of the Spanish territory is covered in forests. And you can enjoy them all year round.

It is known that almost 38% of Spain's area is covered in forest. The most important ones are: The Irati beech forest in Navarre, the Oza forest in Aragon, the fir forests in La Bonaigua in Catalonia, the oak forests in the mountains of the Cordillera Cantábrica, the pine forests in the Sierra de Guadarrama, and the juniper groves and riverbank forests in Castile-León and Castile-La Mancha. (read more)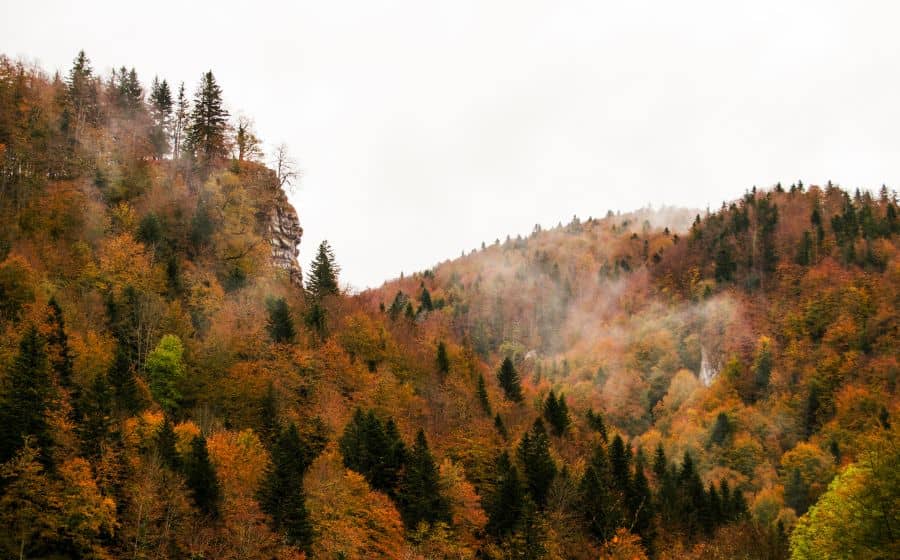 Spain has 16 National Parks with endemic and autochthonous species that aren't found in almost any other place. (read more)
Some areas in Spain are deserts due to their arid climate. Among the Spanish deserts are Tabernas, Bardenas Reales, Monegros, and Gorafe. (read more)
The Teide National Park is the highest peak in Spain, with a height of 3,718 meters. (read more)
Seas and Oceans
Spain is surrounded by the Atlantic Ocean, the Mediterranean Sea, and the Bay of Biscay. (read more)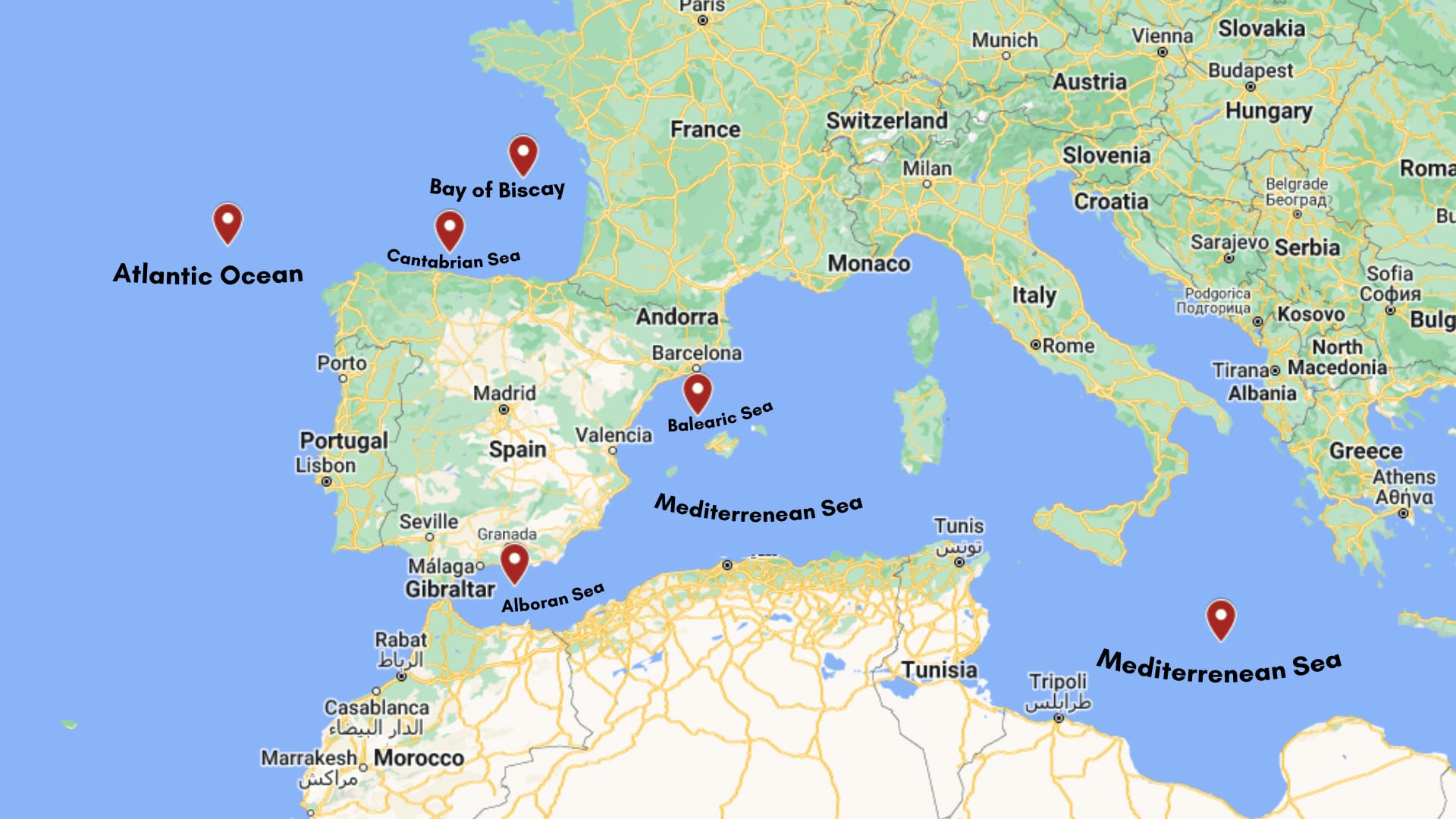 The sea between Spain and Africa is the Mediterranean sea. The strait of Gibraltar connects the Mediterranean sea with the Atlantic Ocean, lying between southernmost Spain and northwesternmost Africa. (read more)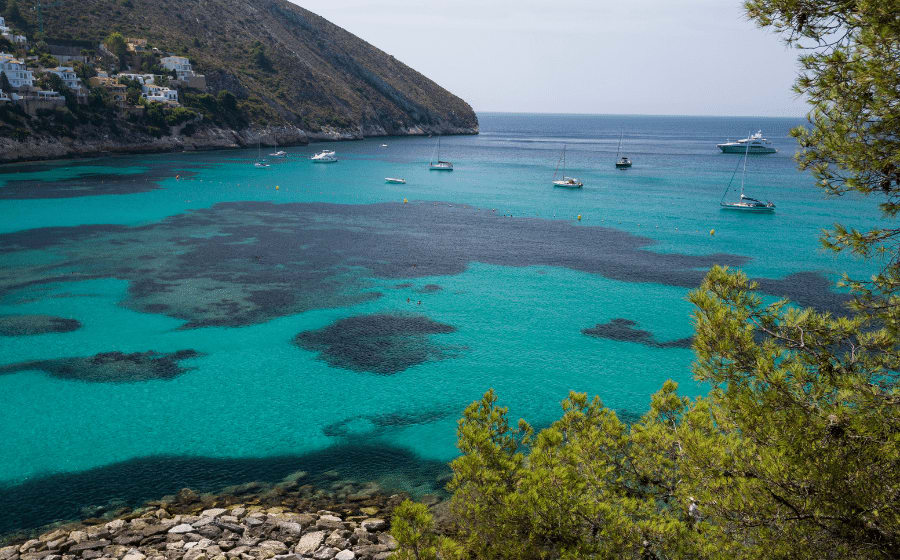 Rivers
Spain has 528 rivers if we consider all rivers, tributaries, and subaffluents. But, if we consider the rivers that do not discharge their waters into another river (those that are not tributaries), there are 83 rivers in Spain. (read more)
The longest river in Spain in terms of length is the Tagus River, with 1,007 kilometers long and with 17,660 ft³/s. (read more)
Traditions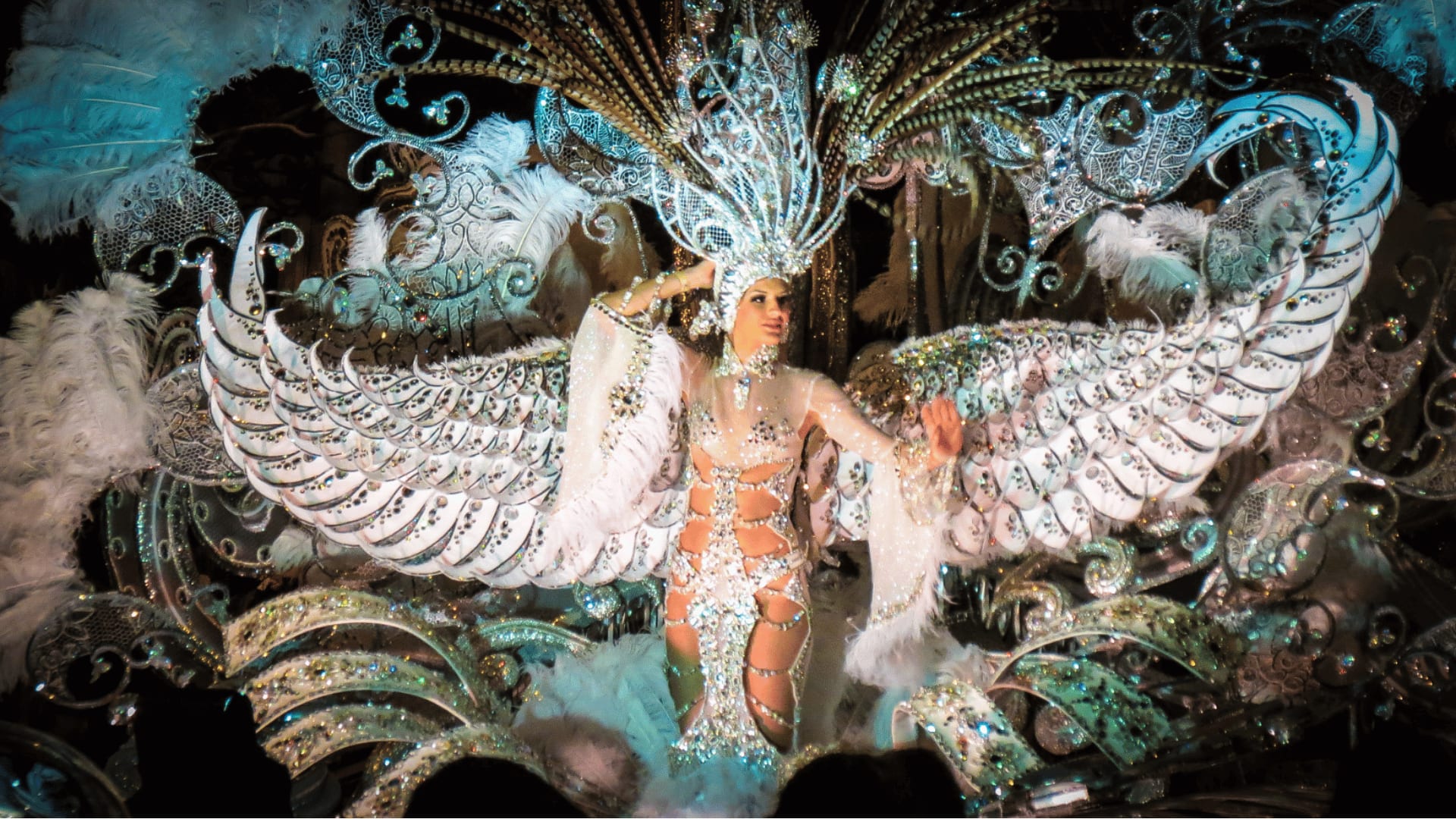 Since 2010, the flamenco dance in Spain has been considered by UNESCO a World Cultural Heritage. (read more)
The Sardana is the national and traditional dance typical of Catalonia and is danced in a circle facing the center. It represents fraternity, democracy, and putting aside differences. (read more)
Art
"El Ingenioso hidalgo Don Quixote de la Mancha" (The Ingenious Gentleman Don Quixote of La Mancha), also known as "Don Quijote" is one of the most-read books of history as it revolutionized the way of telling stories in the 17th century. (read more)
Some of the most impressive buildings in the Iberian Peninsula are built in the Gothic Style. At the end of the 13th century and during the 14th century, there were different variants of the Gothic Style with varying ways of using architectural and decorative elements. (read more)
Antoni Gaudí i Cornet is recognized internationally as one of the most prodigious Catalan architects in his discipline and the greatest exponent of modernism in the region of Catalunya. (read more)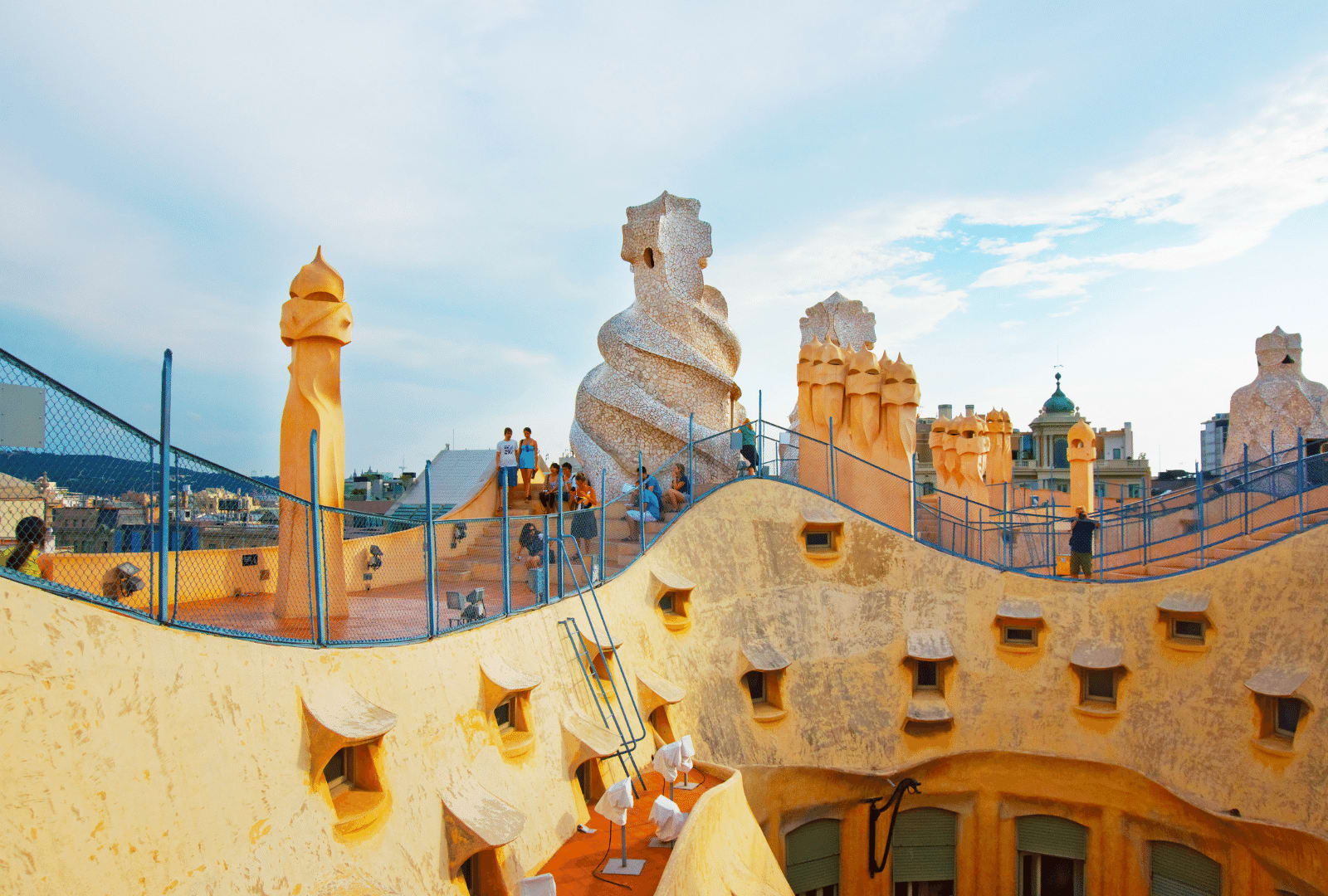 The flamenco guitar is a variant of the Spanish guitar and is the most popular in and out of Spain. Although the difference between the flamenco guitar and the classical guitar is that the flamenco guitar weighs less and is smaller. (read more)
The Statue of the Fallen Angel in Retiro is supposed to be the only statue in the world "dedicated" to the devil! So, this Spanish statue is a MUST when you visit! (read more)
One of the first works of Spanish literature is "Cantar del Mío Cid," or Poem of the Cid, which tells the deeds of the Spanish knight, Rodrigo Díaz de Vivar. (read more)
Food
Spain is undoubtedly the world's largest producer of olive oil, with a market share of 44%! (read more)
An authentic and traditional paella is made with rice, chicken, rabbit, and vegetables. (read more)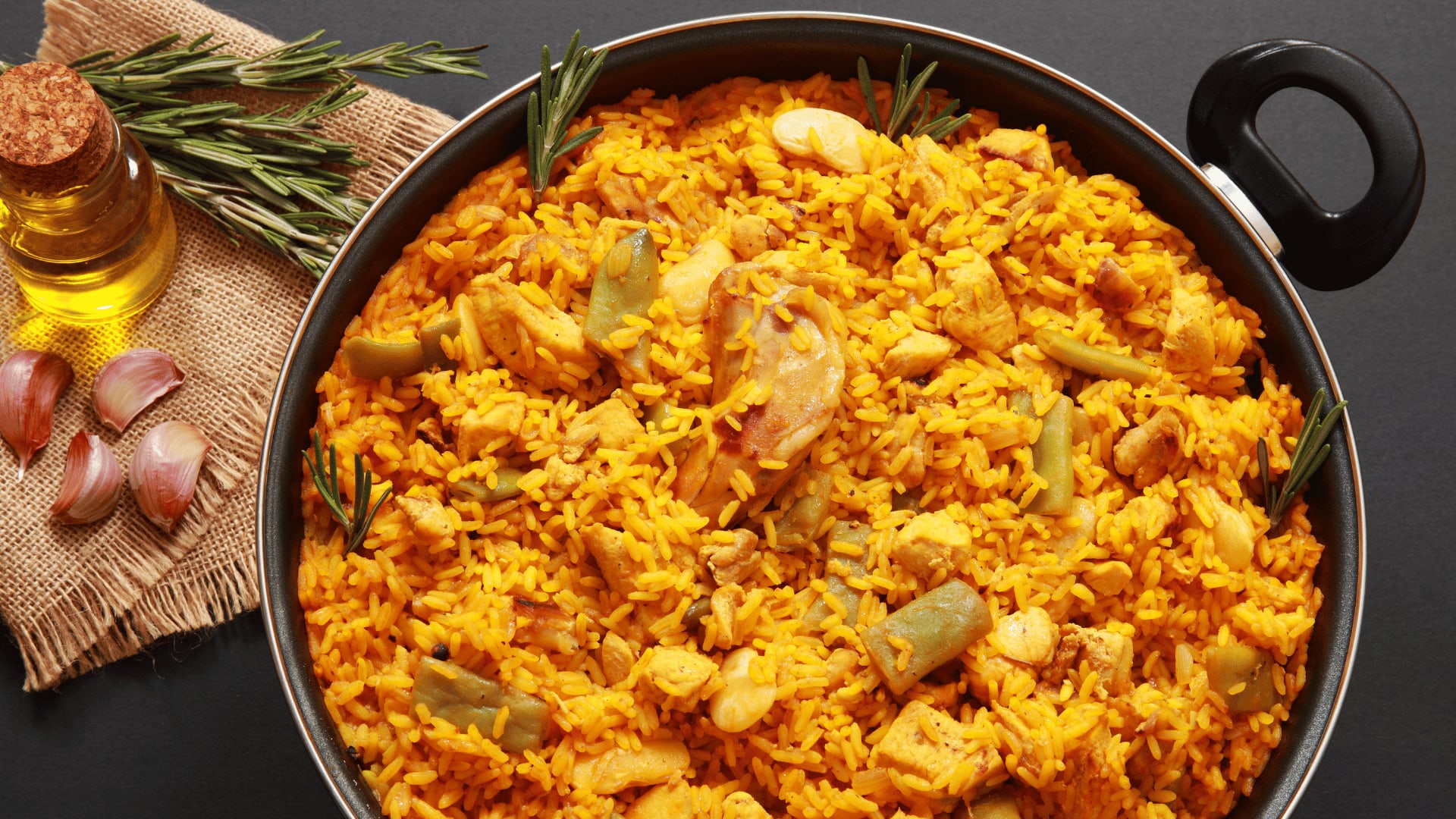 Saffron is used for paella and is one of the spices added to many Spanish recipes. It is one of the main spices of Spain. (read more)
In Spain, ham is one of the icons of Spanish gastronomy. It is a product you can find anywhere, in bars, restaurants, supermarkets, and many homes! (read more)
Chocolate with "churros" is a typical dish of Spanish gastronomy. However, over the years, it has spread to other countries, especially Latin America. (read more)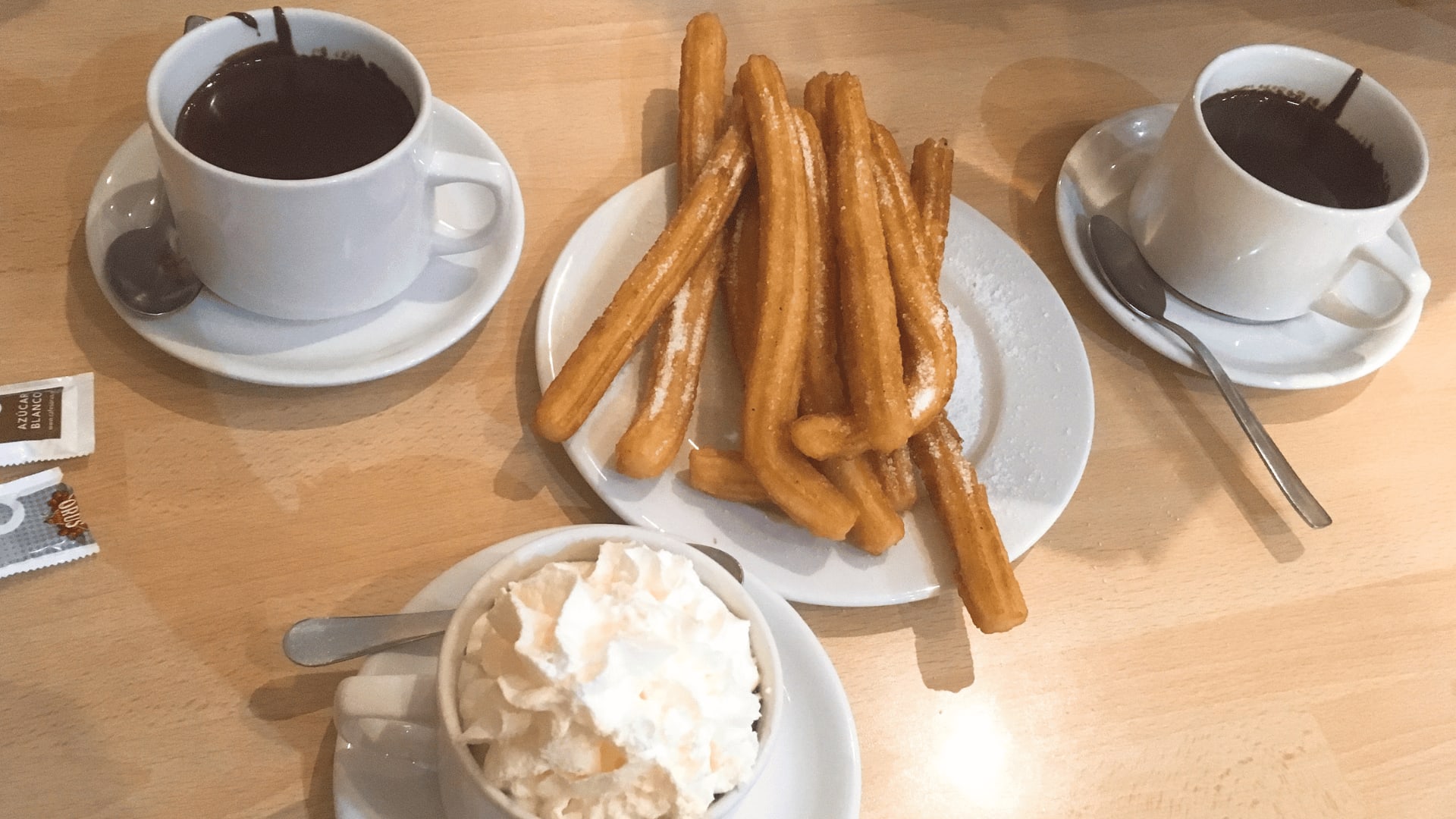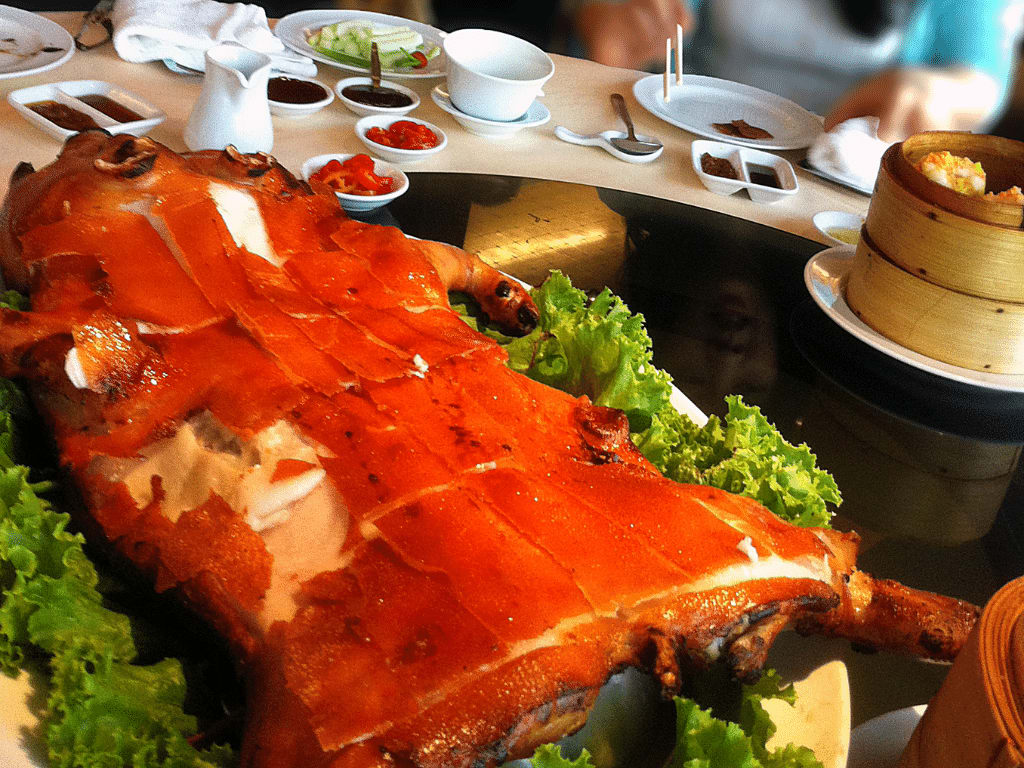 Cava is cheap in Spain. Its extraordinary Mediterranean climate makes it possible to get the grapes they need yearly. So, you can have a fantastic dinner with delicious drinks without selling your liver. (read more)
The origins of nougat in Spain came from the Arabs who inhabited the country from 711 to 1492. They are consumed mainly in December during Christmas and New Year's Eve! (read more)
It is very common to find a washing machine in any typical apartment kitchen area, especially in the city center in big cities. Sometimes tourists need clarification on this, but it is considered normal. (read more)
I hope this article was helpful, and let me know which was your favorite fun fact in the comments! Also, remember to look at the articles mentioned after every fact so you can get a broader explanation of each topic. :)