12 "Lucky" Grapes: A Curious Spanish Tradition on New Year's
September 23, 2022
Updated:

February 20, 2023
Published: September 23, 2022
Are you tired of doing the same thing on New Year's Eve? Well, this time, it is going to be different. Pack your bags and come to Spain! You'll experience something epic.
 Millions of people, billions of grapes, and just a few seconds to eat them. How does it sound? That's what Spanish New Year's is about! And that's what this post will show you.
It'll be the experience of a lifetime. People from all over the world will surround you, but more than that, you will taste the natural way to celebrate New Year's like a local, from the Spanish "fiesta" to the most delicious and authentic Spanish cuisine.
Some superstitious people say there's no better way to start the year. I'm not superstitious, but I can tell you it's a lot of fun! 
When you finish reading this post, you'll be ready to experience the Spanish Grape's tradition as a Spaniard. Let's go!!
1. The 12 "lucky" grapes meaning and tradition 
Although many countries have adopted this tradition, this custom began in Spain. Spaniards start the year by eating 12 grapes on December 31st at midnight, one grape for each clock's chime. Which, according to tradition, represents the 12 months of the year.
There are different theories about this tradition. But the one that makes the most sense from my point of view is the one dating from 1909. This year, there was an incredible harvest in the province of Alicante, so they took the opportunity and decided to increase their sales through a Christmas campaign. That's how they started to sell packages of 12 grapes, relating them to good luck. 
Thank God it was grapes and not watermelon!
From here, the idea is that each grape represents a wish for each month of the year to come. So it would be a total of 12 wishes. Many people think eating the 12 grapes at the right time and without missing a single one, will lead you to a year of prosperity and good luck.
Now I would like to show you how Spanish people celebrate "Nochevieja" or "Año Nuevo" which in English would be "Old Night" or "New Year's Eve" and share with you what New Year's looks like with my family.
2. How Spaniards celebrate nowadays
As you probably know, the Spanish love food and "fiesta," so that's what you will have!
The end of the year in Spain can be celebrated in two different ways, either at home surrounded by all your loved ones or in the city or town square where you are with a clock on it. 
This way, you will be sure to follow the chimes and not miss any grapes.
In my family, we always celebrate the last day of the year with an extensive and fantastic family dinner with the most delicious things typical of Spanish cuisine. Find ideas here so you can surprise your loved ones: 13 Delicious Foods My Spanish Family Eats On New Year.
You will learn everything about the most typical meals, the best menu for New Year's, how to set up a beautiful table, and how to decorate it.
After dinner, we all sit in front of the TV with our grapes in a bowl, small bag, or glass. The chimes are broadcasted on TV on different channels all over Spain. 
In case you are at home and don't have a TV, you can always use your watch, or you can download a G-clock application on your cell phone.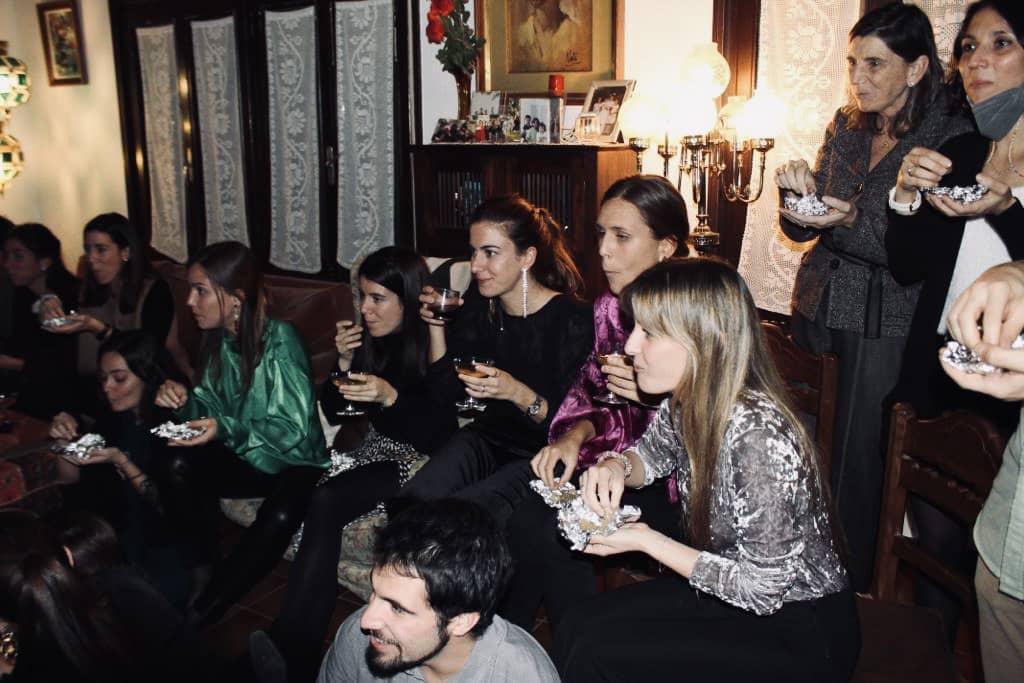 But trust me, if you are in Spain to celebrate New Year's Eve, to have an unforgettable experience, you should go to Madrid's "Puerta del Sol." Here is the place to be; you will find the Real Casa de Correos clock tower, where all the magic and excitement happens. Thousands of "madrileños" are celebrating crazily and uniquely the start of a new year. 
In both cases, you will see how the atmosphere changes; everyone starts to get nervous, starts to laugh, and people's adrenaline increases as midnight approach. 
If you make it to the end alive, get ready for what comes after you put the last grape in your mouth. There will be an explosion of happiness and joy, you will see champagne bottle caps flying through the air, everyone toasting and laughing, and everyone going crazy!
You will hear everyone saying out loud: Feliz Año! Feliz Año! Happy New Year! Happy New Year! And everyone will be hugging each other non-stop, making jokes and good wishes. You will go deaf with the noise of the party blowers; the confetti and streamers will be everywhere. It is an extraordinary moment you will never forget!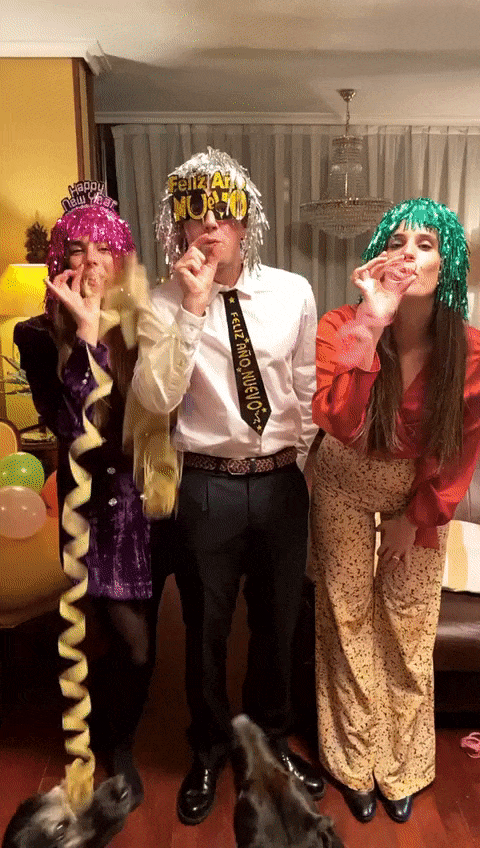 3. How to eat the 12 grapes
Now it is time to show you how to eat them properly without choking in the attempt. Take your bowl with the 12 "uvas de la suerte" (12 lucky grapes), sit in front of the TV if you are at home, or look at the clock in front of you. Try to stay calm and start the countdown!
Be careful, and don't get confused with the bells ringing out four times in quick succession. Those are known as "los cuartos," a slight pause and then begins a series of 12 chimes. And REMEMBER, one grape for every chime of the clock!
My advice as a "madrileña" so that you don't choke is to choose the smallest ones, which come already peeled or peel them yourself before the chimes start and remove the bones, so you will get to the end safe and sound. Nowadays, they are also selling them without bones. 
I recommend "Moscatel" grapes because they are so easy to eat and very sweet.
I want to share Sara's experience (34 years old, from the UK) to make sure the same thing doesn't happen to you. This is how she experienced her first grapes in Spain on New Year's Eve!
"My first New Year's Eve experience was pretty funny.

I was at the home of my first Spanish boyfriend's family. My mother-in-law at the time had prepared a bowl with 12 grapes. She had explained that with each chime, you put one grape in your mouth. 

I paid much attention because I didn't want to do it wrong. So I prepared my grapes meticulously, removing all the bones and counting them repeatedly. 

As midnight approached, I could feel a fantastic vibe among everyone. But being the new and the foreigner, everyone was looking at me. I was so nervous. 

I started well, but I thought of two things after 5 or 6 grapes. First, the chimes were going too fast, and second, I didn't have much room left in my mouth! I thought, what's the trick to get all 12 grapes in?

I looked around and realized that there was a big misunderstanding. No one else had the same problem as me. Something was going wrong. Everyone else was chewing and swallowing the grapes! 😂

I was almost eight grapes in and looked like a squirrel keeping his food in his cheeks! 🥴

Everyone started cracking up, laughing at my confusion and clumsiness. Few people finished their grapes that year. We were all laughing too hard.

I've been eating the 12 grapes on New Year's Eve for over ten years, and I know how to do it right. It wouldn't be the same without them. 

Even so, I still find it challenging to get it right. It goes so fast! But I will never forget that first time and how I tried to put 12 grapes in my mouth at the same time. What a funny moment! 🤪"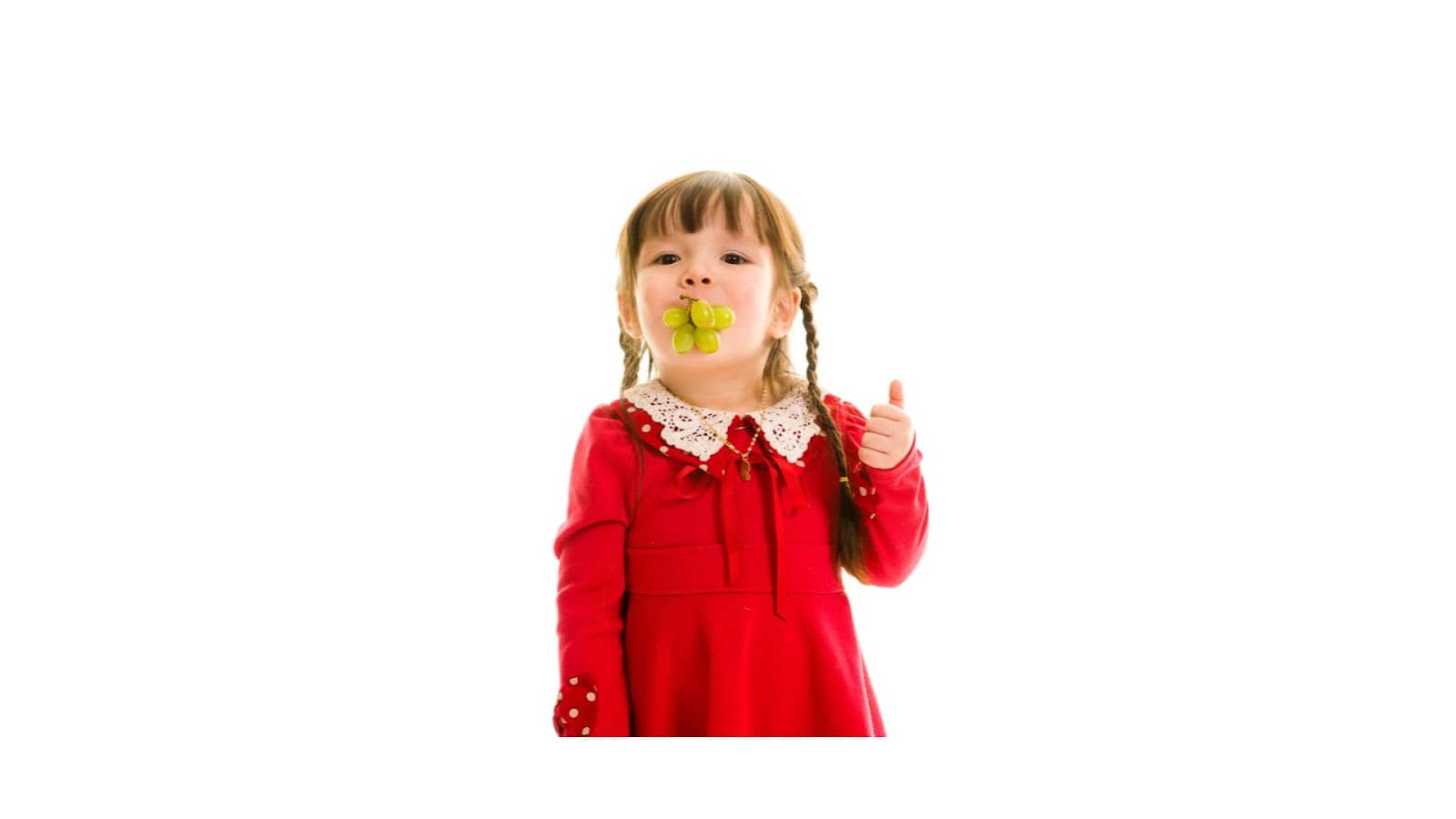 4. Useful local tips
To get some practice with the grapes, a day before, on December 30th, there are several rehearsals in the "Puerta del Sol," known as the "preuvas." There are two rehearsals on December 30th, one at 12 pm and the other at midnight. And the last rehearsal will be on December 31st at 12pm. 
If you want a real and crazy experience go to the "Puerta del Sol," but make sure you go with time to find a good spot where you have a good view of the clock. Wrap warm clothes and get ready to be surrounded by thousands and thousands of people from all over the world, and of course, don't forget to take the 12 grapes with you!
Also, if you don't mind spending a bit of money and being more comfortable, a fantastic idea could be to book a hotel with stunning views of the clock tower.
Also, once the party night is over, on the morning of January 1st, you can't miss the most famous "chocolate con churros" in San Ginés, located in the middle of the city.
5. You may have asked yourself…
What happens if I miss a few or eat them at the wrong time?
If you are a bit clumsy and drop one or two grapes, don't worry; you can laugh and make fun of the situation. Some people will tell you that your year will not bring good luck as you have to make sure to eat one grape per dong of the clock and make a wish.
Eating grapes in "Nochevieja" should be a special moment to spend with your family and have fun. Don't worry too much and enjoy!
Does the color of the grapes matter? 
As you know, there are green and red grapes; there are people who say that those who are under 18 years old should eat the green grapes and those over 18 the red ones. 
Some say that they should be eaten with the right hand, but these are all assumptions and, in my opinion, have no influence at all. 
Can grapes be replaceable?
Maybe you are not a big fan of grapes, or you could be allergic. Don't worry! I can help you with this and give you other options. Think about something you love, something little and easy to eat such as olives, "lacasitos", "conguitos" (known as chocolate balls), or shots for the crazy people.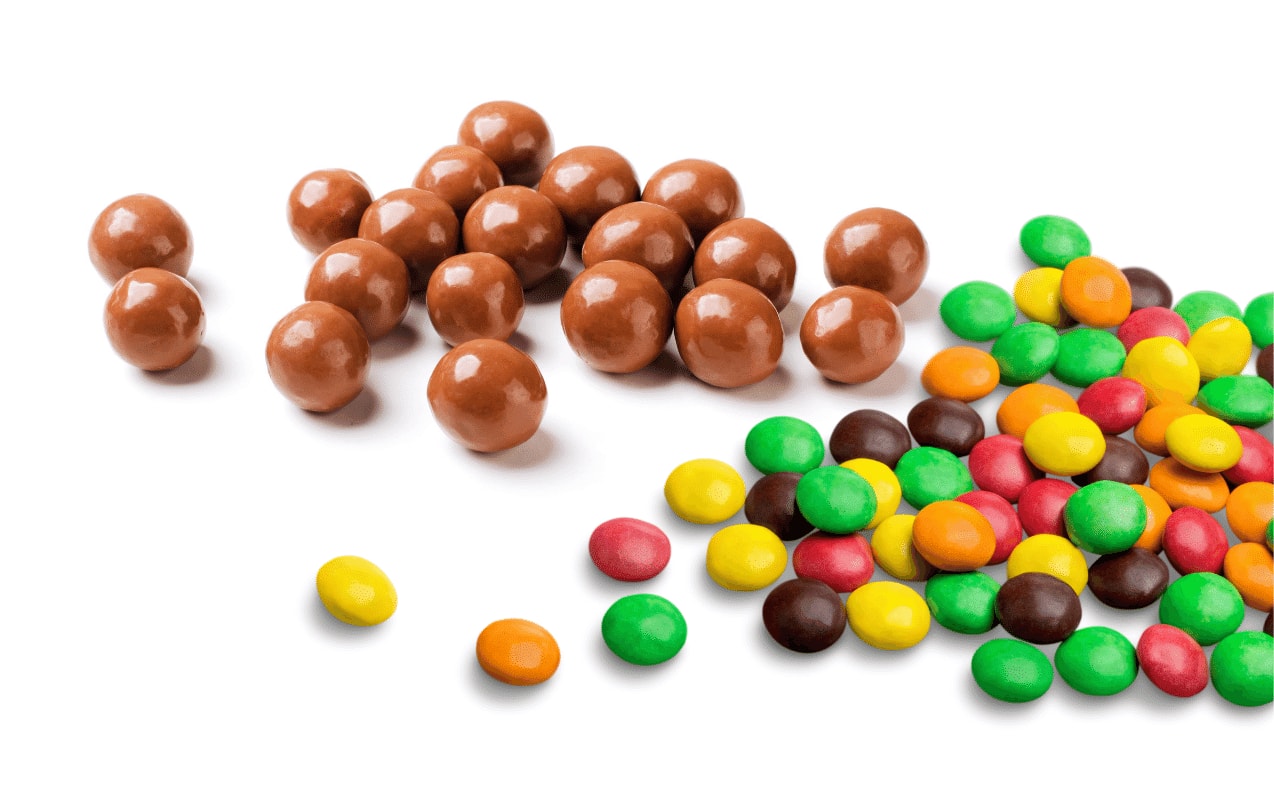 Some superstitious people will say not taking the 12 grapes and replacing them with something else will lead to bad luck. 
In my opinion, I don't think any of this will affect you; it is simply a fun tradition that has been followed in Spain for many years. At least in my family, we like to think of the good times and the good times yet to come, so let's forget about everything else and enjoy ourselves with our loved ones!
I think that at least once in your life you should come and live the experience of New Year in Spain, as it is unique and different from what the rest of the world does. 
Check out this video for a real taste: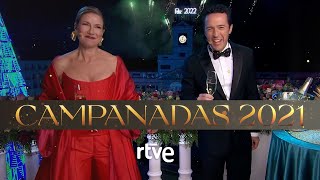 I believe that with all this information, you will be an expert and can answer any question from anyone who asks you. I am sure it will be an unforgettable experience you will want to repeat.
Check this post so you won't miss a single detail about how to celebrate an epic New Year's Eve in Spain! Why is Spain The Perfect Place to Celebrate New Year's).