9 Spanish Romance Movies You Could Watch a Million Times
November 17, 2022
Updated:

February 14, 2023
Published: November 17, 2022
Are you a fan of romantic movies? Maybe you will be surprised, but Spain has some of the best films of this genre that have absolutely nothing to envy from the Hollywood ones!
Little by little Spanish movies have been making their way into many streaming platforms. Some of them have gone on to win several awards and have achieved numerous nominations. They also have received impressive reviews worldwide!
Even if it's not Valentine's Day or you're not going through your best sentimental moment, it's always a good time for a romantic movie. Some with a touch of comedy, others full of drama but with an incredible love story, and others that will even make you laugh! You choose!
As always, the list could be endless! Although there are some great old movies, today I want to share with you some of my favorite romantic movies. I'm sure you will love them! So settle down on the couch or in your bed and enjoy one of the best genres of Spanish cinema!
Here's a list of the Spanish romance movies you could watch a million times! I ordered them according to the highest score on the IMDb platform to date (2022).
If you are unfamiliar with the American film rating system, click here to better understand.
List of Spanish Romance Movies
| Movies | Year | IMDb score | Film Rating |
| --- | --- | --- | --- |
| Biutiful | 2010 | 7,4 | R |
| Palm Trees in the Snow | 2015 | 7,3 | Not Rated |
| Stockholm | 2013 | 6,9 | R |
| Three Steps Above Heaven | 2010 | 6,8 | Not Rated |
| I Want You | 2012 | 6,8 | R |
| Sorry If I Call You Love | 2014 | 6,4 | Not Rated |
| Crazy About Her | 2021 | 6,6 | Not Rated |
| The Summer We Lived | 2020 | 5,9 | PG-13 |
| Through My Window | 2022 | 5,4 | R |
Due to the rotation of movies in streaming services, I invite you to search for them on the different platforms available depending on your geographic location.
1. Biutiful - "Biutiful"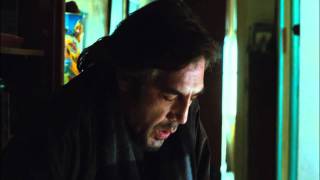 You may have thought I misspelled the title, but it refers to the Spanish phonetic spelling of the English word "beautiful."
Biutiful is a movie classified as romantic but with a touch of drama, directed by Alejandro González Iñárritu and produced by Cha Cha Cha Films.
A movie set in the beautiful city of Barcelona and in which you will enjoy the incredible role of the super actor Javier Bardem. It was in 2010 when Bardem won the award for best male performance when the film premiered at the Cannes Film Festival. That same year, Biutiful was nominated for a Golden Globe Award for Best Foreign Language Film.
The film tells the story of Uxbal, a family man who is also a delinquent diagnosed with prostate cancer. He realizes then that he wants to solve certain essential things in his life as he doesn't have much time left.
The movie received mixed reviews but was a box office success and grossed almost 25 million dollars worldwide (the budget was 35 million).
Biutiful is a fantastic film, I absolutely loved it, and I totally recommend it! But if you are looking for more of a love story, then keep scrolling down.
Nominated for 2 Oscars. Biutiful has received 21 awards and 65 nominations in total.
2. Palm Trees in the Snow - "Palmeras en la nieve"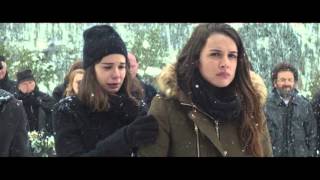 Did you know that part of Palm Trees in the Snow was filmed in Las Palmas de Gran Canaria? More specifically, in a farm (Finca Osorio) in the municipality of Teror. I didn't know it, and I was stunned! As a part of the film set, they tried to recreate a cocoa plantation in Equatorial Guinea, which I think is quite challenging. They really did a fantastic job! Other movie scenes were filmed in Senegal, Gambia, and Colombia.
This Spanish romantic drama was released in 2015 and had Fernando Gonzalez Molina as director, as well as great actors like the beloved Mario Casas (Kilian) and the incredible actresses Adriana Ugarte (Clarence) and Berta Vazquez (Bisila).
This film is based on the novel of the same name by Luz Gabás, published in 2012, and was a total success, even becoming a national best-seller.
The plot is divided into two periods. The present, in which Clarence tries to discover the past of his uncle Kilian, and the past, where tells the story of a forbidden love between Kilian and Bisila. I don't want to tell you anything else because it is a movie you must see and I don't want to reveal anything!
The film had a budget of 10 million euros and won two Goya Awards, one for Best Art Direction and another for Best Original Song (composed by Pablo Alborán and Lucas Vidal).
You may be interested in knowing some of the most popular Spanish songs, so I leave you this article!
11 Most Popular Spanish Songs According to Billboard and Youtube
Palm Trees in the Snow is one of my favorite movies; after you watch it, it will become one of yours too!
Let's read the review of one of the IMDb users:
"This was one of the most beautiful and moving movies that I have seen in my entire life. It was shot and written so well, with wonderful acting that brought depth to the characters and substance to the plot."
Palm Trees in the Snow has received 5 awards and 11 nominations in total.
3. Stockholm - "Stockholm"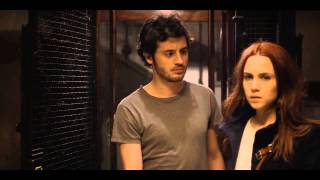 Stockholm is a Spanish romance film directed by Rodrigo Sorogoyen and starring Aura Garrido and Javier Pereira. It is actually the first film that Sorogoyen runs on his own.
What sets it apart from the others is that this movie was financed through crowdfunding, a collaborative mechanism to finance projects.
This romantic drama was released in November 2013 and had the good fortune to go hand in hand with production companies such as Caballo Films, Tourmalet Films, and Morituri.
The budget for the film was 60,000€, and it raised 50,000€! In fact, you will notice a big difference in funding between this movie and the one used for the rest of the movies on this list.
The only thing I will tell you is that Stockholm tells the story of two young people who meet while partying in a club. The guy seems to fall in love with the girl as soon as he sees her, but she's not very receptive to him. What do you think will happen between them?
You will only know once you see the movie, and then we can comment on it!
Take a look at the review from an IMDb user about the movie:
"After watching the movie I realized that the title is probably referring to the Stockholm syndrome. I found it to be very touching. It perfectly described the superficiality in nowadays people interactions, how words lost a meaning and how something that is unimportant to us can mean so much to another person."
Stockholm has received 12 awards and 17 nominations in total.
4. Three Steps Above Heaven - "Tres metros sobre el cielo"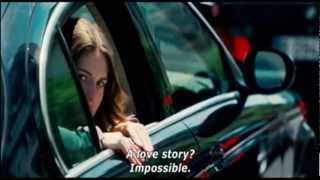 Three Steps Above Heaven is one of those romantic dramas that teenagers love. 
This Spanish movie is directed by Fernando Gonzalez Molina (also director of Palm Trees in the Snow). It counts with the participation of stars great actors, like the famous Mario Casas and Alvaro Cervantes, and incredible actresses like Maria Valverde and Marina Salas. 
The movie, released in 2010, was an absolute success and became one of Spain's biggest box office hits. 
Three Steps Above Heaven refers to the Italian novel by Federico Moccia.
This romantic drama takes place in Barcelona and tells the story of two young people who fall in love. A highly complex love because they belong to very different worlds. Will they end up together despite all the inconveniences that arise?
It's one of the movies that remind me of my teenage years and that I would love to see again!
Check out this review they left on IMDb!
"From my point of view, this is the perfect movie for those who love romance. It contains a lot of magic moments, some of them being breath- taking. It is the kind of movie you will want to see over and over again."
Three Steps Above Heaven has received 2 awards and 2nominations in total.
5. I Want You - "Tengo ganas de ti"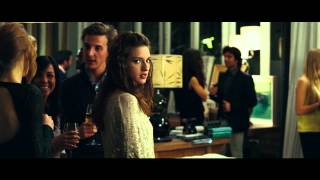 Here we have another movie based on the homonymous novel by Federico Moccia! I Want You is the second part of Three Steps Above Heaven. Also, you will enjoy the sexy actor Mario Casas (Hache), who plays an incredible role in both the first and the second movie, and the great actresses María Valverde and Clara Lago.
We return to Barcelona, where we meet Hache again, who has just returned from being in London for a few years and is reunited with Babi (María Valverde). Hache tries to win her heart back, but at the same time, he meets another girl he really likes, Gyn (Clara Lago). Gyn is the complete opposite of Babi, with a rebellious and cheeky character but full of energy. Who will Hache decide to stay with?
Like Three Steps Above Heaven, this movie is also more focused on a teenage audience. But the truth is that sometimes when there is nothing new or I don't know what to see, I turn to movies like these that remind me of my young age and make me have a good time. 
Of course, before watching I Want You, I recommend watching the first one to understand the whole story. And if you feel like it, watch the Italian versions and compare them to see which one you like the most!
I Want You has received 2 awards and 2 nominations in total.
6. Sorry If I Call You Love - "Perdona si te llamo amor"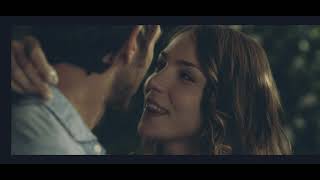 This Spanish love movie released in 2014, like Three Steps Above Heaven, is also based on the Italian novel by Federico Moccia. 
You also have the Italian movies, which I personally love!
In fact, for all the fans of this movie, I want to let you know that there is a second part, Sorry If I Want to Marry You.
To be honest, I don't know which one I like more! So here you have an extra movie to add to your repertoire.
This fantastic romantic movie is directed by Joaquin Llamas and features characters like Paloma Bloyd (Niki) and Daniele Liotti (Alessandro).
The plot of Sorry If I Call You Love tells the love story between Alex and Niki. Alex is a 37-year-old advertising executive, and Niki is a 17-year-old student who is totally crazy about Alex. The two fall entirely in love, but the age difference between them is what hinders their relationship. How do you think it will end? 
This is definitely one of my favorites, and I will never get tired of watching it!
7. Crazy About Her - "Loco por ella"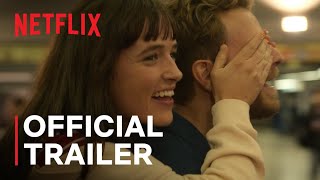 This romantic Spanish movie with a touch of comedy is a Netflix original and was released in February 2021.
Crazy About Her is directed by Dani de la Orden, who you may already know after his work in the famous series Elite.
If you want to know which are some of the best Spanish series, don't miss this article:
The movie features excellent characters like the well-known actors Alvaro Cervantes (Adri) and Susana Abaitua (Carla). Both meet during a night out and have an incredible and magical time. Adri feels super attracted to Carla and can't get her out of his mind, so he voluntarily commits himself to the psychiatric center where she lives. There he discovers that the girl has a bipolar personality disorder. What will Adri do when he finds out, and what will Carla do when she sees him? I'll let you find out for yourself!
The movie has a pretty powerful pace and keeps you interested the whole time. It also conveys a nice and important message about social inclusion and tries to normalize mental illness.
Since you know you have it available on Netflix and you don't have to spend time scrolling up and down, what are you waiting for to watch it? You already have a plan for an afternoon this weekend!
Check out this review from an IMDb user:
"The plot is incredible for the type of movie, and it can surprise you in a way that you wouldn't expect at all. By far, the best material of romantic movies in the last couple of years."
8. The Summer We Lived - "El verano que vivimos"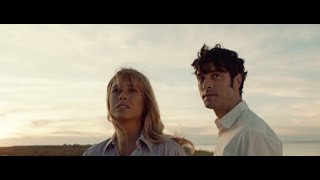 The Summer We Lived was released in 2020 and is a romantic movie with a touch of drama.
Directed by the well-known Spaniard Carlos Sedes and stars the incredible actress Blanca Suarez and the fine actors Javier Rey and Pablo Molinero.
Blanca Suarez won the Best Movie Actress award at 2021 "Fotogramas de Plata."
The film was produced by several production companies, including 4 Cats Pictures, Atresmedia Cine, and Bambú Española, and was distributed by the well-known company Warner Bros.
The plot tells the story of Isabel, a journalism student who must complete her internship in a town in Galicia to finish her degree. But what initially seemed boring turns into a fascinating investigation when she comes across a story of love and betrayal that took place in the summer of 1958.
A movie that delves into a love triangle that will keep you super entertained throughout. If you like a romantic drama, this may be one of your best choices!
The Summer We Lived has received 1 awards and 3 nominations in total.
9. Through My Window - "A través de mi ventana"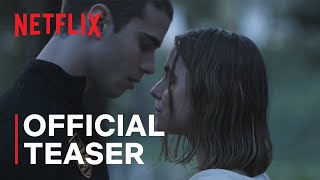 Through My Window is another Netflix original movie that premiered in February 2022, so not long ago!
This romantic movie is an adaptation of the homonymous novel by Ariana Godoy, an incredible Venezuelan writer. If you are a reading lover, I recommend the book before watching the movie!
In fact, there's an article about some of the best Spanish books that I think you might like!
The 7 Best Spanish BooksThat Will Take You In Different Adventures
The movie is directed by Marçal Forés and features characters such as Clara Galle, Julio Peña, and Hugo Arbués, among others.
Through My Window had a budget of 30 million euros and grossed 20 million.
The plot tells the story of Raquel, a teenager who likes her neighbor Ares. Ares doesn't even know who she is, and she's willing to do anything to make him fall in love. How far will the good and polite Raquel be willing to go?
It's a movie more focused on a teenage audience. Still, it's also an excellent option if you want to see something entertaining and have a good time!
Did you know, or have you seen, any of the movies on the list?
I'm a big fan of romantic movies, especially when I'm in a bad mood; they totally change my mood! Does it happen to you too?
I recommend all of them 100%, but if you want, you can start with Palm Trees in the Snow! It's my favorite on this list.
I would love to know what other movies you would add to the list and which one is your favorite, so it would be great if you could share it with us in the comments! 😊