7 Best Insider's Tips for Studying Abroad in Seville
April 24, 2023
Updated:

April 27, 2023
Published: April 24, 2023
Hey there! Whether you're still on the fence about studying abroad in Seville or find yourself already exploring the city's fantastic tavernas, I've got some tips to help you make the most of your time here.
As someone who identifies at their core as an over-planner, I would like to help as many people as possible so they don't feel lost while planning their semester or year abroad.
I don't like to spoil, but Seville has a wonderful student environment with a huge international network. So, you will rarely get bored and will be able to enjoy many different activities (including the best nightlife)
From getting the best insider tips on what to expect while studying abroad to key things to keep in mind, this guide has got you covered. So, let's get started!
---
1. Student Life in Seville: What to Expect?
The incredible university atmosphere in Seville is one of the main reasons so many students come to this city every year.
There are large class sizes, students from other countries, and people very different from you who give you knowledge and maturity.
Your experience depends a lot on the career you study and the teachers you have. The teaching method is traditional, where the teacher gives lectures, and the class listens and prepares for exams and homework. This is what you are going to find, no surprises.
It has the advantage of organizing your time as you want since the teachers are not as invasive as they can be in school. You have the freedom to skip classes, although I recommend 100% that you always go to get the most out of it. 
Studying in Seville is a once-in-a-lifetime experience that will change you forever. It is the perfect place for university students for high-quality education and the many activities you can enjoy. In Seville, you have it all. It has fantastic weather, an incredible student atmosphere, unique cultural locations, and diverse people from all over the globe! 

- Pilar, 23 years, Business Administration student in University of Seville
The universities make many available resources for students to learn and facilities, for example, the University of Seville has more than 17 libraries spread over its many faculties. It is a matter of being savvy and taking advantage of everything.
Also, the most important thing is the company, the students are very friendly and willing to meet new people. Socializing plays a key role while studying in Seville since you will encounter many who immediately ask if you want to go for a few tapas and beer after school. 
2. Plan your budget: Average cost of living in Seville as a student
🥘Food
Grocery shopping at a supermarket in Seville can cost you something like this:
| Food | Price (in Euros) | Price (in US Dollar) |
| --- | --- | --- |
| 500 gr (1 lb.) of chicken breast | €3,26 | ($3,61) |
| 1 liter (1 qt.) of whole milk | €0,95 | ($1,05) |
| 12 eggs, large | €2,77 | ($3,06) |
| 1 kg (2 lb.) tomatoes | €1,74 | ($1,93) |
| 500 gr (16 oz.) of national cheese | €7 | $7 |
| 1 kg (2 lb.) apples | €1,85 | ($2,05) |
| 1 kg (2 lb.) of potatoes | €1,05 | ($1,16) |
| 0.5 l (16 oz) of domestic beer @ supermarket | €0,98 | ($1,08) |
| 1 bottle of good quality red wine | €8 | $8 |
| 2 liters of coca-cola | €1,72 | ($1,91) |
| Bread for two people, 1 day | €0,99 | ($1,09) |
Food expenses could cost you about 200 - 350 euros monthly.
However, if you want to eat in affordable restaurants or fast food places, you will need approximately 13 - 15 € per meal
---
🏘️Accommodation
Undoubtedly, the best tip is to carefully choose where you will live during your semester or year abroad. I have dedicated a whole section that we will see below, since this, to a large extent, will condition your experience for better or worse.
Regarding budget, accommodation costs approximately €450 and €630 to rent a room in a shared flat with roommates monthly.
If, on the other hand, you prefer to live comfortably in a cozy 3-bedroom apartment, then you will have to spare a budget of €700 per month.
| Accommodation | Price (in Euros) | Price (in US Dollar) |
| --- | --- | --- |
| Furnished apartment of 85 sqm (900 sqft) for rent in an expensive area of the city | €1.04 | $1.14 |
| Renting a furnished apartment of 85 m2 (900 sqft) in a normal area of the city | €703 | $777 |
| Electricity, water and electricity expenses for 2 persons in a 85 sqm (85 sqft) apartment | €104 | $115 |
| Studio Rent 45 m2 (480 sqft) furnished in an expensive area of the city | €713 | $788 |
| Rental of a 45 m2 (480 sqft) furnished studio in a normal area of the city | €503 | $556 |
| Electricity, water and electricity expenses for 1 person in a studio of 45 sqm (45 sqft) | €76 | $84 |
| Internet 8 mbps (1 month) | €20 | $22 |
| Hourly rate for domestic cleaning service | €11 | $12 |
Set aside electricity, wifi, gas (if applicable), and water costs since they are often an extra service excluded from the rent price.
🚊Transport
Seville is a very walkable city. You can get around almost anywhere on foot. However, you must use public transport very often, so purchase a monthly public transportation card that will cost about €40.
A single ticket can cost you approximately €1.5. And, if you need to take a taxi, you will have to spend about €10 - €12, depending on the trajectory of the place you are going.
---
🕺Nightlife
It is no secret to anyone that Seville's nightlife and university atmosphere involves drinks, discos, bars, meeting up for tapas after class, and house parties.
Therefore, and since you will not live locked up in your house, you must plan your expenses well for outings.
At least, spending on leisure in Seville is approximately €200 - €300, including gym membership, tickets to clubs, movies, theater, and any recreational activity.
Generally, if you want to live comfortably while enjoying the city, going out, eating great food, and living in a decent apartment, the living costs are between 850 and 1,190 euros monthy.
3. Study the program before enrolling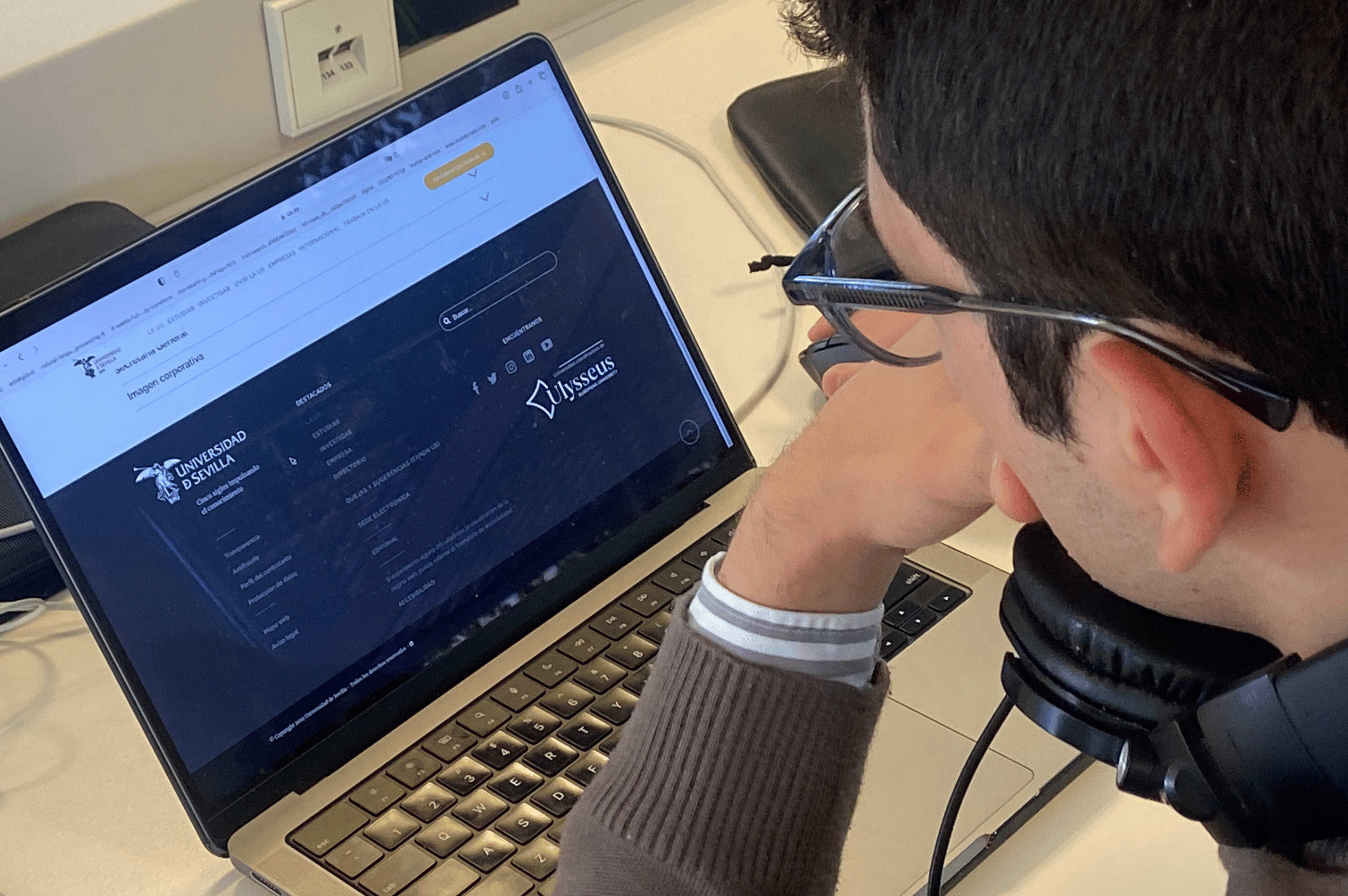 This tip is very interesting since it is something nobody tells you, but your day-to-day will depend on it.
The career changes a lot depending on the academic program of each institution. Therefore, it is essential to consider what classes you will see to assess your options accurately.
But why am I talking about this if the article is about Seville?
After talking with many students, they all told us the same thing: their experience would have been 10 times better if they had known how to choose the career well, considering the subjects. 
It is usual for this to happen. We are always going to like some subjects more than others. But consider this so that your experience studying abroad is not harmed significantly by choosing the wrong career for you. 
We suggest you not be guided solely by the reputation of the center. Research the specific program of the degree you want to study. Not all the programs of the same university will have the same quality or the same reputation in the job market.
---
4. Know your paperwork in advance
If there is something you need to do as a student in Spain, it is to identify yourself. 
Therefore, if you are convinced that your university studies will last over six months, you must process the TIE (Foreigner Identity Card) or NIE (foreigner ID number). It is simply proof that a foreigner is authorized to live in Spain.
We advise booking your appointment in advance since it can take time to get your resolution. 
The main difference between the NIE and the TIE is that the TIE proves that people from a non-EU country live legally in Spain.
In contrast, the NIEis simply an identification number for administrative purposes for people living in the European Union. 
TIE Requirements:
A visa or authorization to remain in the country for over 6 months.
Original and photocopy of your passport or travel document.
Filling and signing an application form and a copy.
Three recent color passport photos on a white background.
Fee payment.
Document proving registration with Social Security.
Health Insurance
Proof that you have where to live.
Also, you must process your ISIC card. This International Student Card allows you to enjoy many discounts and save lots of money!
5. Choose your neighborhood carefully
If you would like to know which is the most suitable neighborhood for you, here is a small guide explaining the best of living in each area:
San Bernardo is an ideal area for students. This neighborhood is one of the best in the city since it is very close to the University of Seville, has plenty of connections with other areas, and is also very safe in general. 
Definitely, a good choice since the neighborhood is full of leisure areas, restaurants, and stores. Also, it is close to the city's main center. 
Also, La Alameda is the perfect neighborhood for those students who want to live in the center, as it is one of the two most active areas of the city.
It has a bohemian vibe and is known for being the heart of Seville's nightlife par excellence. Young people love this place for partying and having fun. 
The streets are full of bars, restaurants, and cafes, ideal for having a drink or a Sunday morning breakfast with friends.
Moreover, La Macarena neighborhood is suitable for those who want to be close to the Faculty of Communication, the Higher Technical School of Engineers, and the Faculty of Medicine and Dentistry of the University of Seville.
Plus, rent prices are, on average, more affordable and budget-friendly for students. 
In addition, Los Remedios Neighborhood is an excellent location for those who study in the center, Viapol, Reina Mercedes, and Cartuja.
6. Be smart and travel as much as you can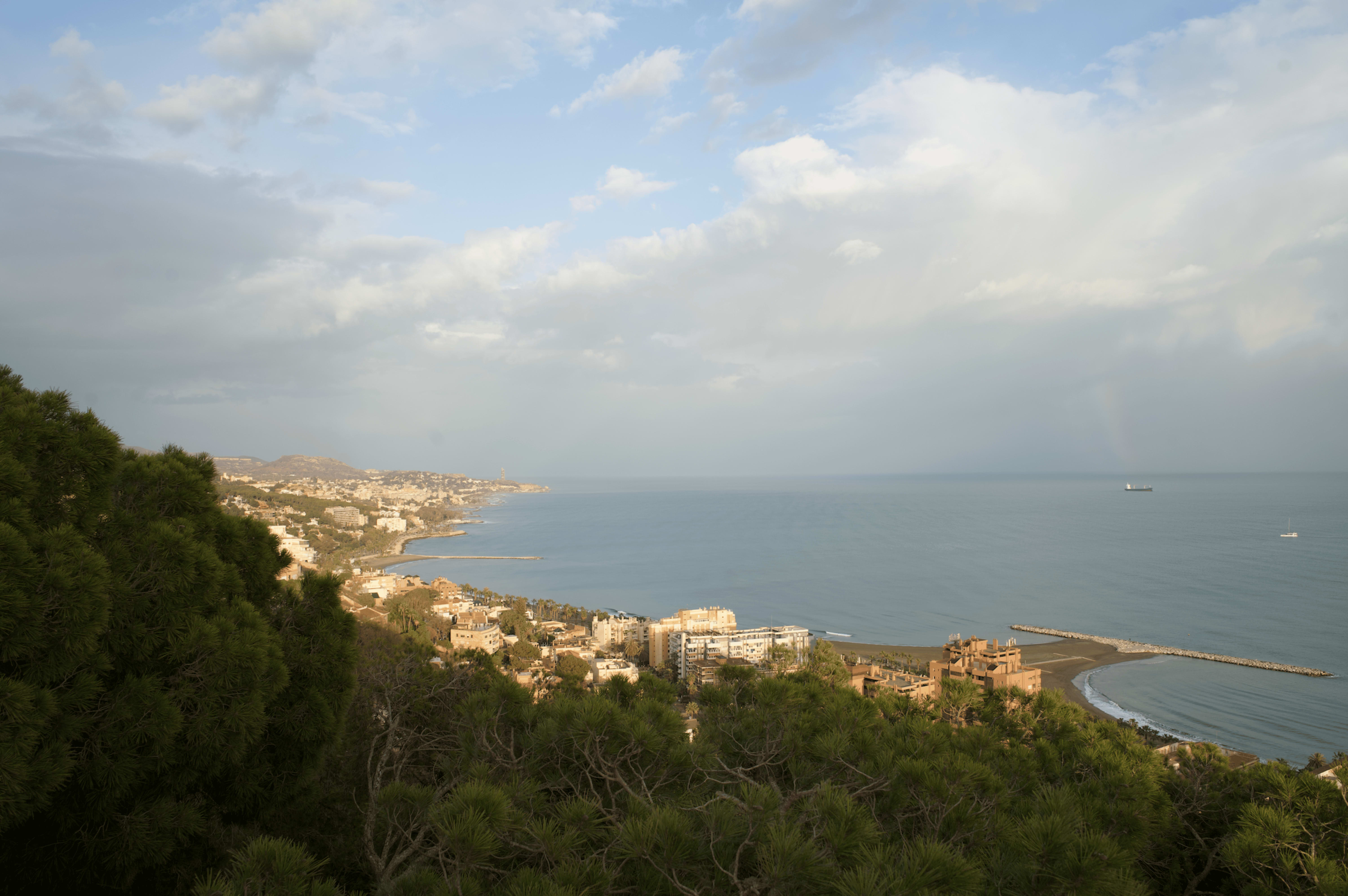 The university workload is demanding, but not enough for you to spend it locked up on weekends. With good planning, you can get to know Spain well and who knows if other European countries.
The good thing about coming to study in Seville is that you are in a strategic location to get to know the rest of Europe.
This opens the doors to endless opportunities since, on any weekend, you can buy a ticket for less than 20 euros at Ryanair, and you can be in Portugal, for example.
But you don't have to go too far, either. Seville has many large cities close by, such as Malaga, Cádiz, Jeréz de la Frontera, and Marbella. These are gorgeous cities worth discovering and are not far away from Seville.
7. Put yourself out there, and understand it is hard at the beginning
This advice is a little more personal, and it is something that I would have appreciated knowing before my experiences as an expat in other countries.
Getting out there, being willing to go out, saying yes, making plans, exploring, and opening up to new cultures will truly enrich your experience studying in Seville and anywhere in the world.
The best form of learning is experience. And the city of Seville provides all the necessary tools for students to have a good time, receive a quality education, and have great job opportunities.
By the way, the latter is one of the greatest advantages of studying in Seville since the universities are very prestigious and have great job opportunities. 
In addition, they hold job fairs in which students and companies get in touch so you can glimpse what awaits you when you finish uni. As well as ensure better employment opportunities in your desired field.
However, getting the best out of the experience takes courage. So, put shame aside and let yourself go!
It can be difficult at first, but you get used to it and believe me that later you won't want to leave!
---
As you may have noticed, Seville is a perfect city for university students because of its pleasant weather all year round, friendly people, beautiful city, buildings, and infrastructures, prestigious universities, and an incredible student atmosphere. What else are you waiting for?
I hope this article helped you clear your mind about moving abroad to study in Seville. Let us know in the comments whether you plan to come, and don't be afraid to ask questions. We will be more than happy to help you with anything!