Is Spain part of two continents at the same time?! YES!
October 5, 2022
Updated:

February 14, 2023
Published: October 5, 2022
Let's play a game. What countries are present in more than one continent? Does any come to mind? There are actually more than 20 transcontinental countries in the world, and Spain is one of them.
So, yes. Spain is part of two continents at the same time. Still, I bet you are wondering "why" or maybe "how" Spain came to occupy territory on two continents.
After reading this, you'll know the two continents and the reasons for Spain's transcontinental status. 
I advise you to open your Google Maps and Youtube at the same time. You are going to want to see these places with your own eyes, even through the lens of technology. 
What continent is Spain in?

Spain is located in extreme southwestern Europe and northern Africa. 
More specifically, Spain is part of the Iberian Peninsula, the 9th biggest peninsula in the world and the 2nd largest in Europe. The Spanish territory is 505,640 km2, of which 97% covers the peninsula.
Here you can see the Spanish territory divided into the peninsula, it's archipielagos, the autonomous cities, and other islands.
| Spain | Square KM | % |
| --- | --- | --- |
| Total Spanish Territory | 505,640 | 100% |
| Continental Spain | 493,484 | 97.5959% |
| Balearic and Canary Islands | 12,485 | 2.46907% |
| Autonomous cities (Ceuta and Melilla) | 30 | 0.00599% |
| Islands (no inhabitants) | 0.59 | 0.00012% |
Besides the territory on the continent, Spain has two archipelagos: the Canary and Balearic Islands, located in totally different territories. Unlike the Canary Islands that we'll see later, the Balearic archipelago is situated close to the Spanish on the Mediterranean Sea.
The Balearic Islands became part of Spain in 1833 after regaining it from British dominion. This archipelago is located in the Mediterranean Sea and only 214 km (133 miles) away from the peninsula, which means they are on Spanish territory. This archipelago comprises 5 significant islands: Mallorca, Minorca, Ibiza, Formentera, and Cabrera.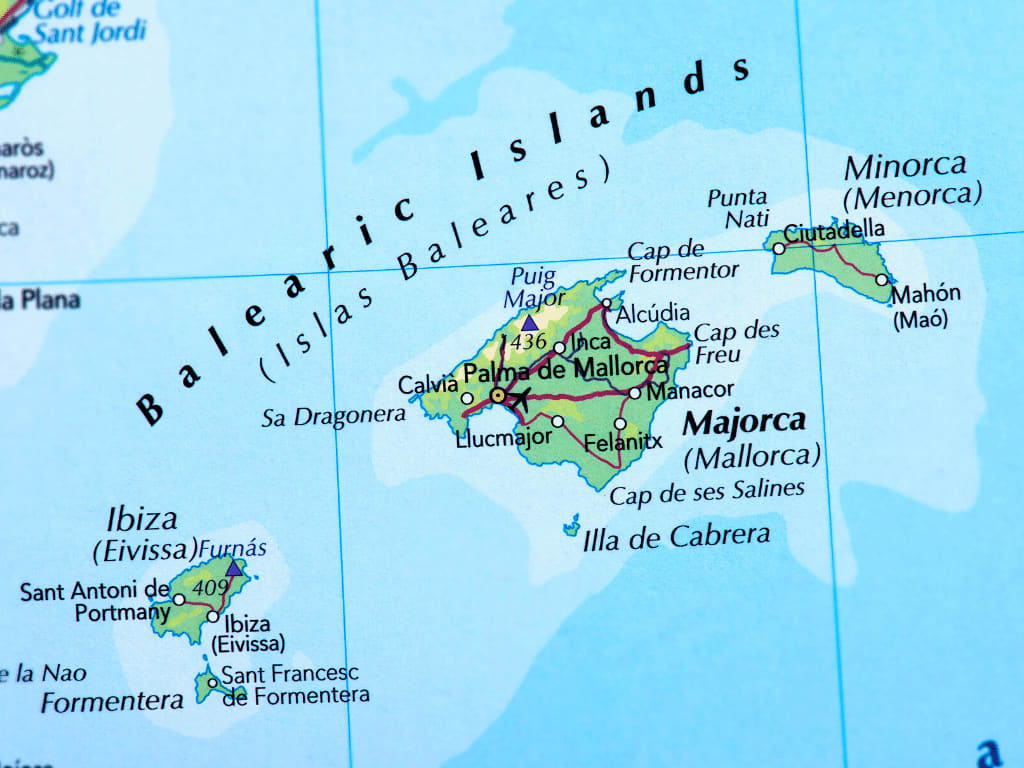 Spanish territories that are not in Europe
To be clear, Spain is no longer in Latin America, just in Africa. The Spanish territories found in African land and water are Ceuta, Melilla, Peñon de Velez de Gomera, Peñon de Alhucemas, and Chafarinas Islands. There is another piece of land named Perejil Island, which was invaded by Morocco 20 years ago. The conflict had no casualties and stated that it belonged to Spain.
| Spanish Africa | Square KM | % |
| --- | --- | --- |
| Ceuta | 18 | 0.00356% |
| Melilla | 12.3 | 0.00243% |
| Canary Islands | 7,492 | 1.48169% |
| Islands (no inhabitants) | 0.59 | 0.00012% |
Spanish Islands on African Territiory
The Peñon de Velez de Gomera, Peñon de Alhucemas, and Chafarinas Islands make up 0.0012% of Spanish territory. These islands are not inhabited and are located close to the coast of Morocco. 

Unlike the Balearic, the Canary Islands were occupied by the Spanish in the 15th century. The Spanish conquered the Berber community known as Guanches. The conquest wasn't complete until 1496, and for years it worked as an indispensable base for the Spanish sailor's route to the Americas. The Canary Islands are next to Western Sahara, which means they are on African waters and 1,701 km (1,056 miles) away from peninsular Spain. 

These archipelago comprises seven islands Tenerife, Gran Canaria, Lanzarote, Fuerteventura, La Palma, La Gomera and El Hierro.
Ceuta and Melilla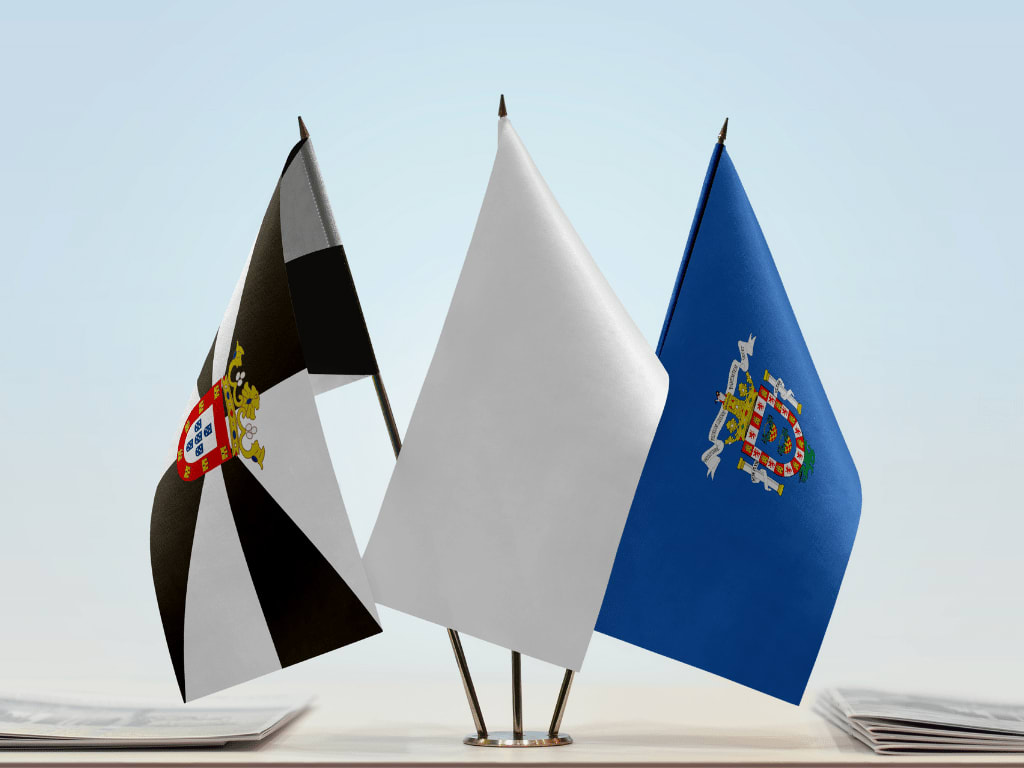 Now that you know a bit about the Spanish islands on African territory, I will tell you about the two main autonomous cities surrounded by Morocco. Although the African country claims ownership of the region, it was dismissed when they presented a claim to the United Nations. 
So, why would the ONU do that?! Well, Because Ceuta and Melilla had been part of Spain for over 500 years before Morocco even existed. To be super clear about this topic, we'll do a little history review. 
Ceuta is an autonomous city in Northern Africa located 14 km away from the peninsular coast. Before becoming Spanish, it was conquered by the Portuguese in 1415. On the other hand, Spain took control over Melilla in 1492. This second autonomous city is located 200 km from Ceuta and is found on the Eastern side of the North African coast.
In 1580 Portugal and Spain became the Iberian Union which lasted 60 years. After that union dissolved, Ceuta and Melilla remained under Spanish rule, and both cities were strategic locations for Spain's expansionist claims. Some years later, in 1912, the territory that is now Morocco asked France to be under their protection until they were strong enough to become a country. This negotiation is known as the Fez Treaty, granting Spain the Northern and Southern territories of Morocco. Once again, Ceuta and Melilla were under Spanish rule. 
The French and Spanish protectorate ended in 1956 when Morocco became an independent country. Since that year, they have been claiming Ceuta and Melilla as theirs. 
Present Challenges of Transcontinental Spain 
Nowadays, both cities are the only entrance to the European Union from Africa. This also comes with its struggles. Being a small Spanish territory in Africa means that the living conditions in Ceuta and Melilla are different and, I might say, a bit better than other territories close by. 
Before the 90s, people could travel freely from the Spanish autonomous cities to Morocco without issues. However, when Spain joined the Schengen Agreement, the story changed. Being part of the Schengen Area meant Ceuta and Melilla had to be more careful about their borders, which meant the construction of a fence. 
Both cities are surrounded by border fences, Ceuta's is 8.4 km while Melilla's is 12 km long.
What is the best way to get there?
The best way to travel to European Spain will depend on the country of origin. But still, people can come to Spain by airplane, train, buses, ferry, cruise, and even private yachts!
People coming from the European Union, even as far as Germany, can travel by car, bus, or train, in addition to flights. 
People visiting from the United States can come by cruise and airplane. 
How can I travel to the Spanish archipelagos?
For the Balearic and Canary Islands, people can travel by plane, ferry, and cruise.
How can I travel to Ceuta and Melilla?
Ceuta doesn't have an airport, and the only way to get there from continental Spain would be by ferry. The ship is taken from the city of Algeciras and takes 45 minutes to arrive in the Spanish city. Another option is to take your private yacht!
Unlike Ceuta, Melilla has an airport, and you can take direct flights from Madrid, Malaga, Sevilla, Almeria, and Granada. There is also the option to travel by ferry from Malaga, Almeria, and Motril, but this option can take up to seven hours. 
Okay! That's it. There is no way you can get it wrong the next time. If someone asks you if Spain is on two continents, you have all the facts to answer!!! Just to recap, Spain is located in southern Europe and Northern Africa. My country comprises a peninsula, two archipelagos, several non-habited islands, and two autonomous African cities. 
If you want to know more about Spain's border and geography, check out the posts below. I'll see you next time!