What is Spain famous for? 8 Major Things To Know
September 15, 2022
Updated:

January 23, 2023
Published: September 15, 2022
I know what you are thinking, "there are only 8 things that make Spain famous?!?" Well…not exactly. I believe there are more than 100, but I have summarized the absolutely essential for you. I don't know if you need this info 'cause you are curious or planning a trip, but you will have a general panorama of Spain. Okay… let's get down to business, and let me take you on a virtual tour of my beautiful country.
1. People
Besides being famous for our charm and passion, we have quite a bunch of people known for their talents. So much so, that here we have a complete section on Spaniards. If I am not wrong, the list goes through many different fields, from cinema to sports. So here I will list a few, maybe our most immense pride. 
Sports:
Pep Guardiola (futbol)
Rafael Nadal (tenis)
Fernando Alonso (Formula 1)
Painters (my personal favorite)
Pablo Picasso
Salvador dalí
Antonio Gaudí
Joan Miró
Francisco Goya
Diego Velázquez
Designers
Cristóbal Balenciaga
Paco Rabanne 
Adolfo Dominguez
Actors/ Directors
Antonio Banderas
Penélope Cruz
Javier Bardem
Pedro Almodóvar
See? These are only a few famous Spanish people who have made the country even more known.
2. Unique Traditions
Oh! Our traditions! Of that, we have plenty, but here again, I will mention the most iconic ones. We are famous for our parties, and we have a special know-how on celebrations! People worldwide are welcome to experience the local "fiestas" with us whenever they want. 
This is a controversial but still very relevant tradition when it comes to our culture. When you think of Spain, I bet you always picture the silhouette of a bull and a matador. Bullfighting has been part of Spain's history since before the Middle Ages. It is a performance or fight to the death between a bull and a matador. 
Modern bullfighting originated in 1726 when the matador Francisco Romero introduced the use of the estoque (sword) and muleta (red cape). From the 18th century onwards, the demand for bullfighting increased enormously. 
Bullfights are held in Plaza de Toro (bull's square) are round-shape arena. We still have bullfighting performances today, mainly in cities like Madrid and Sevilla. 
If I had to list all the parties we hold yearly, the list would be endless. I'll mention the 5 most iconic that have made Spain famous worldwide. But, you should know that almost every city has its own parties that can last for a week. 
These types of celebrations are "smaller" in the sense that only people from the city and close villages attend. But they are full of events, food, and partying!
Our top 5 celebrations are:
Semana Santa, or Holy Week, is a significant celebration in Spain. The most famous cities to visit during those weeks are Sevilla and Malaga. During Holy Week, processions (parades) take over the streets every evening. During the procesiones, people from local churches walk several streets, lifting ornate floats of the Virgin Mary and Jesus Christ.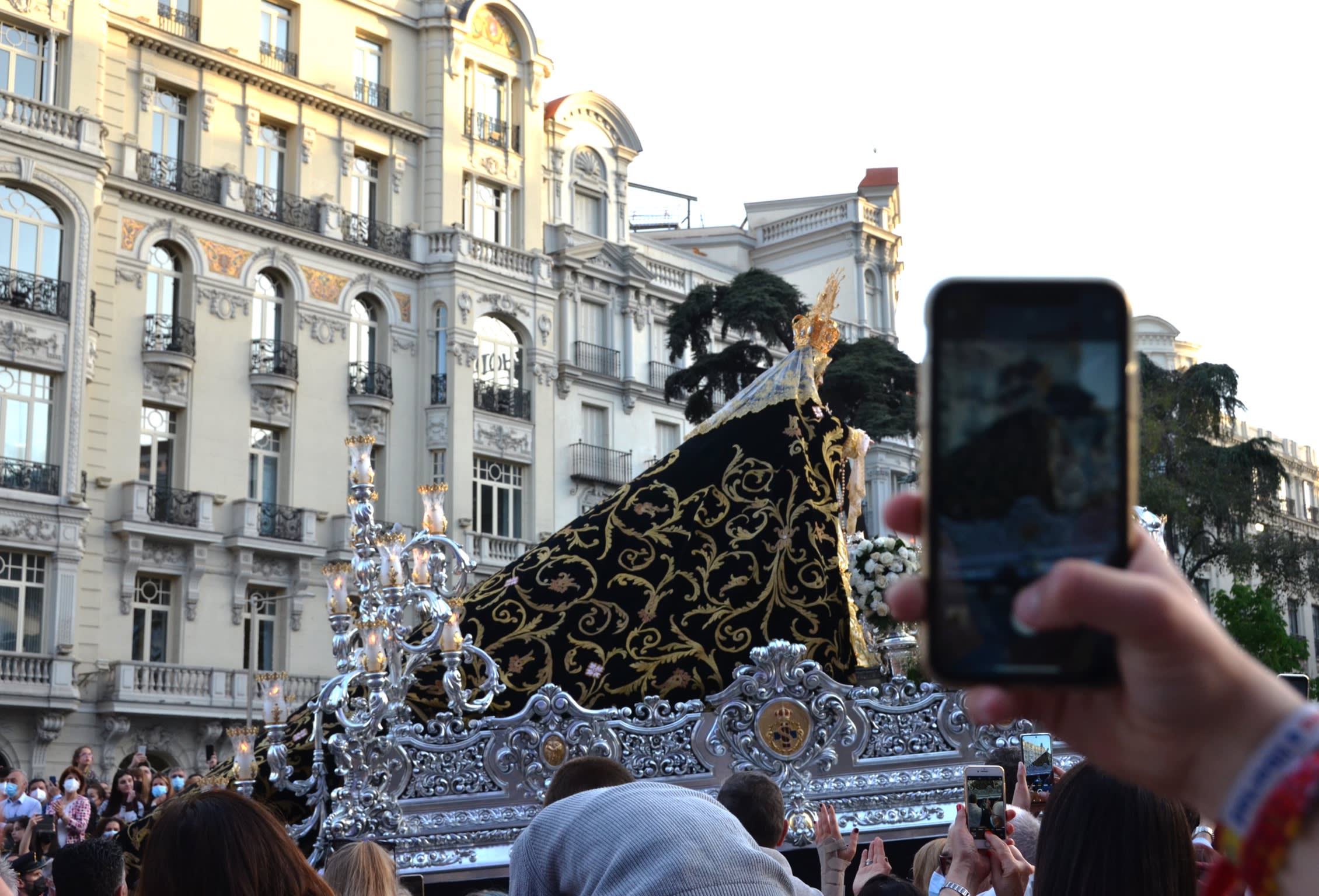 San Fermin is a party held in Pamplona (Navarra) from the 6th- the 14th of July. San Fermin is famous for the iconic bull runs each day of the party. Also for holding several simultaneous parties for people of all ages. The traditional costume for San Fermines is an entirely white outfit and a red scarf.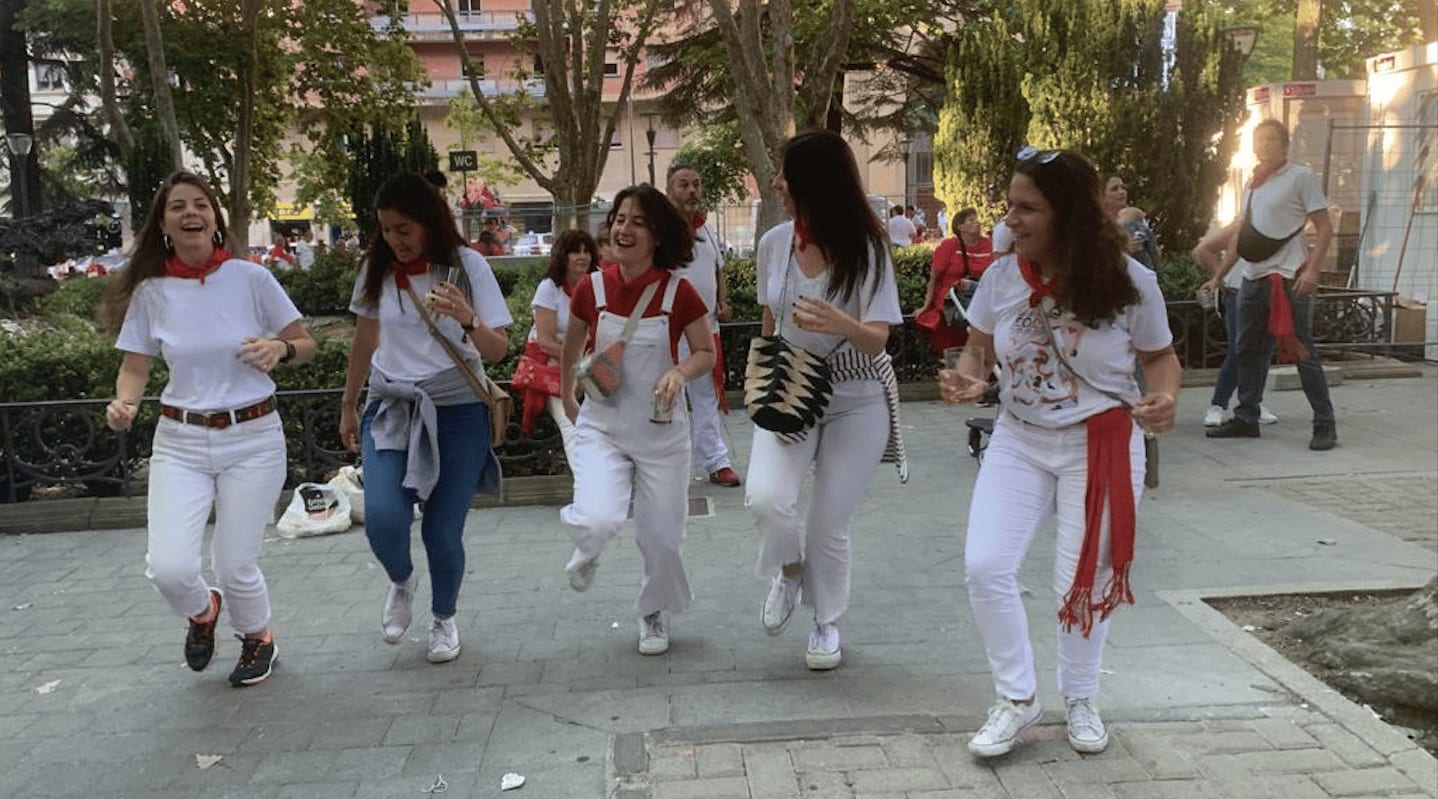 La Feria de Abril, or April Fair, is Sevilla's most iconic celebration. This fair is a colorful, flamenco' style, a spectacular party. This celebration also has different parties throughout the city, and the main event is the bullfights which people attend in exquisite attire.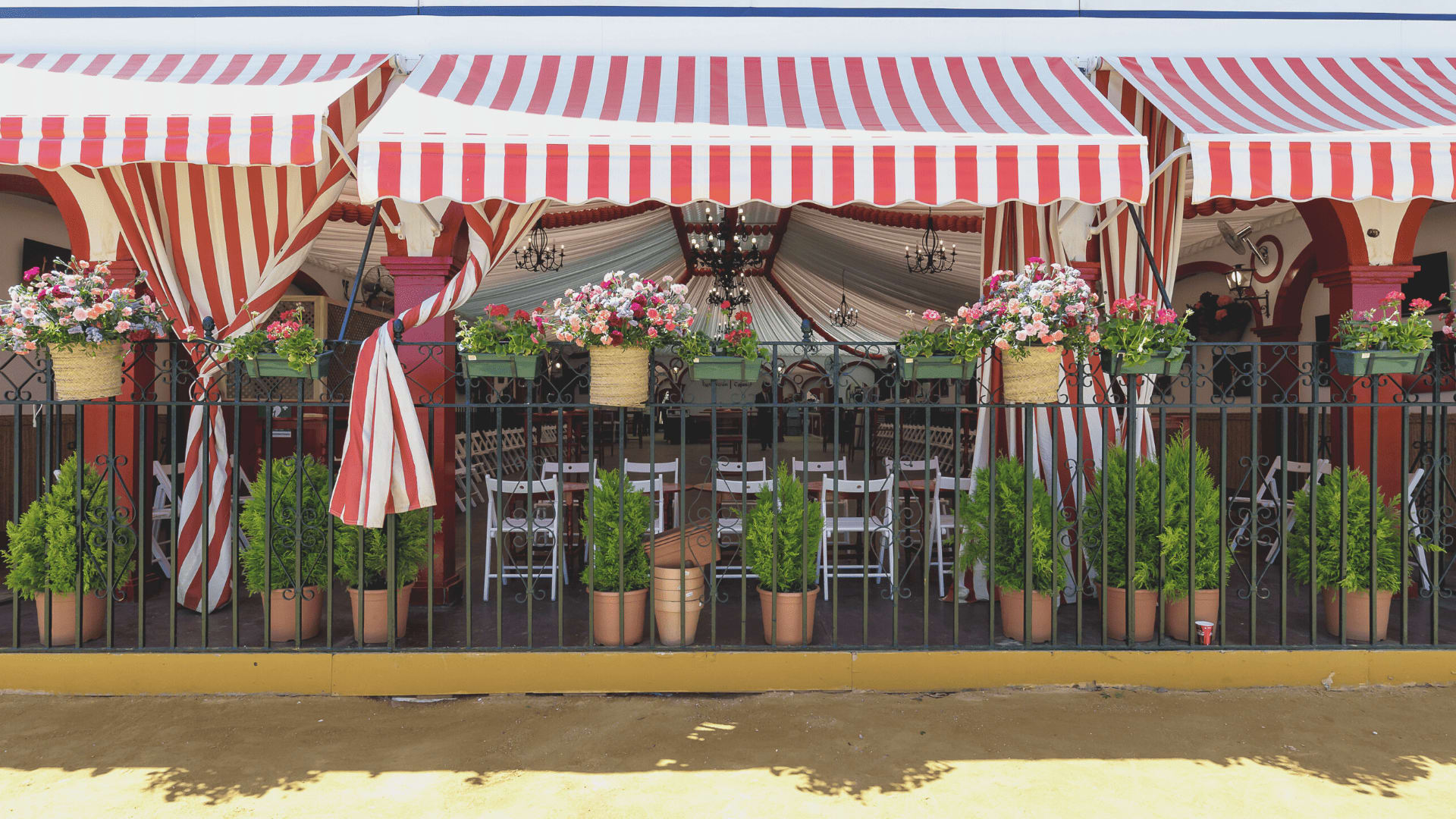 La Tomatada or Tomato Fight is held every August in Buñol, a village close to Valencia. It originated in 1945 by accident during another parade. The story says that a man got mad about a mistake during the parade and took out his angers by throwing tomatoes. The following year young people repeated the action and made a tradition out of it. This party is pure entertainment, and the main event is precisely what you think of: a giant tomato fight and partying.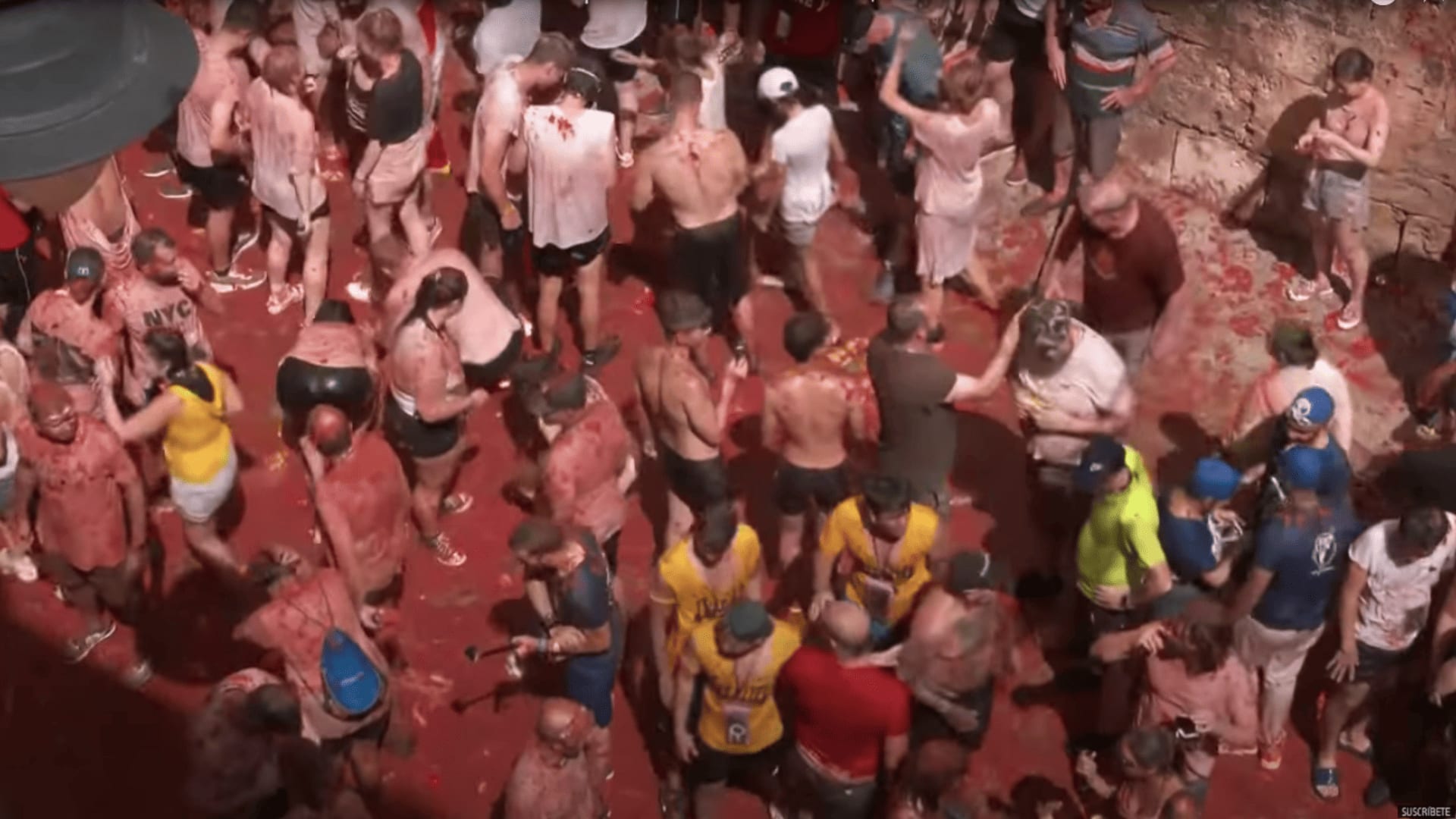 Las Fallas de Valencia or Falles is a 19 days celebration that - get ready- has been named an Intangible Cultural Heritage of Humanity by UNESCO. People travel to Valencia each March to witness creative sculptures and their burning.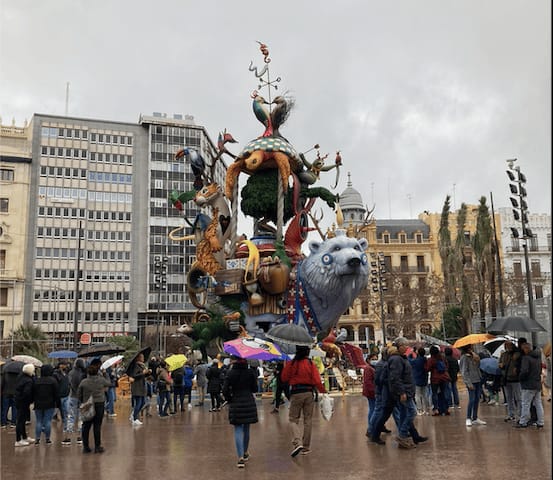 3. Food and drinks
This should be part of your top of mind when you think about Spain: food, wine, and beer. I'm not joking, it absolutely should 'cause it's one of our signature traits. 
What are some famous Spanish dishes? 
Paella: delicious rice with meat and seafood.
Croquetas 
Tapas: called pintxos in northern provinces. Tapas are the small appetizers we eat at bars. 
What about the drinks?
Spanish beer: Beer is super present in our routine; we love enjoying a fresh caña (small glass of beer) that brings life back to us after work. Some famous brands are Mahou, Estrella de Galicia, Alhambra and Estrell Damm.
Spanish wine: If you are not a beer lover, then we have wine! Spain is a wine paradise, sometimes even cheaper than water. It is common for a Spanish family to have lunch with wine on ordinary days. One of our most famous regions is La Rioja.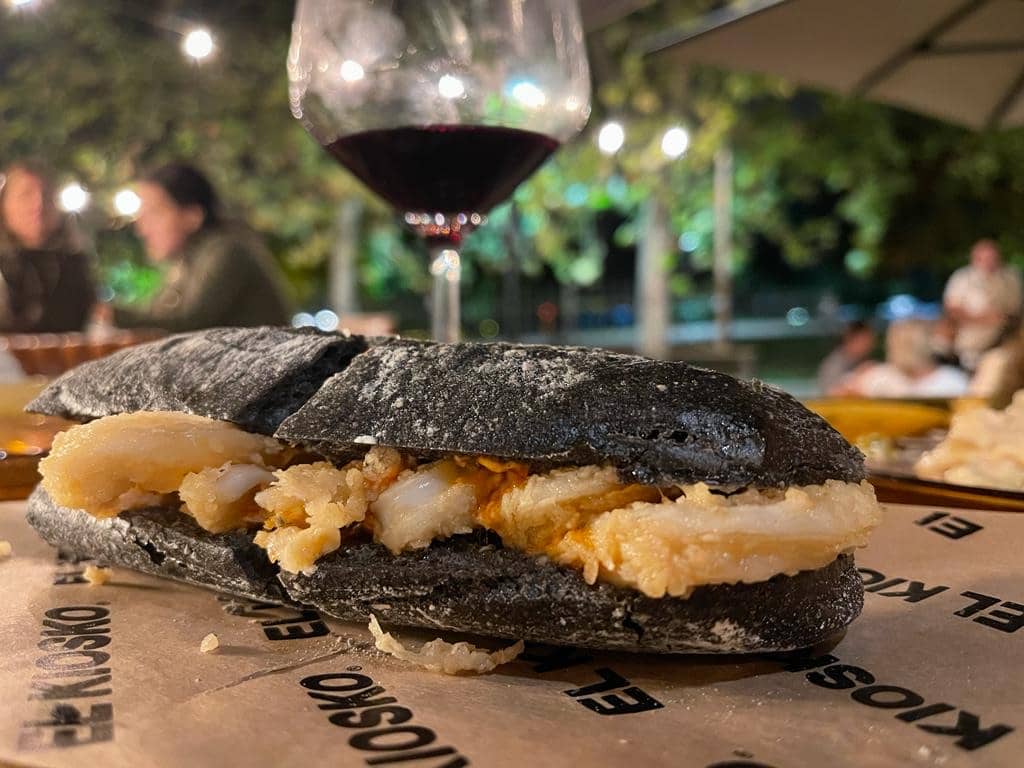 4. Landmarks and History (these are only a few)
Once again, these are only five of thousands of historical landmarks in our country. Spain is super rich in history and iconic scenarios. As a sensational fact: for years the desert of Almeria (Andalucia) was chosen to shoot cowboy movies. Sound familiar? The same happened with Game of Thrones. The series had around 8 filming locations in Spain including the Real  Alcazar in Seville. 
What I mean with this is that our country is full of beautiful places that directors die to have in their movies, and today I'll share 5 with you
The Valley of the Fallen- moment of silence- we need an entire post for this. But today I will let you in on the basics of the beautiful monument. 
Sensational tip: If you have some extra days in Madrid, get a tour to visit the El Escorial and El Valle de los Caídos. You can see both places in a day and your heart will be moved by the beauty of both architectural pieces. 
Okay, so, the Valley of the Fallen is a monumental complex made of a basilica, an abbey and a giant cross. Located 1 hour away from Madrid, it's one of Franco's most important legacies. This iconic place took 19 years to finish, from 1940-1959, and it's the work of Franco's prisoners and workers.
Now. This is the most important piece of religious architecture in Barcelona. You should know that it is not even finished!!! The architect responsible for this beauty was Antoni Gaudí who died before he could see the final result (or at least more of it). 
Gaudí took the lead of the construction in 1882 and worked on it for the rest of his life. La Sagrada Familia is one of the biggest churches in the world. It is a UNESCO World Heritage site. 
The Alhambra is a muslim fortress located in the city of Granada. The construction of this Islamic complex began in 1237 by Mohamed ibn Yusuf ben Nasr also known as Alhamar The primary purpose of the Alhambra was to be a fortress, palace and military base.
Nowadays it is one of the most visited fortresses in Spain and you need to get tickets in advance to visit it. 
Another Islamic complex, this time located in the Andalusian city of Sevilla. Once again, I need an entire post to talk about this beautiful monument. But just like the Alhambra, you should buy tickets to the Real Alcazar in advance to secure a visit. 
The Real Alcazar were built by the Moorish king during the 11th century as a second and safer home. Its architectural style is considered mudejar. This is a type of ornamentation influenced by both Christians and Islamic styles. 
Roman Theater of Cartagena
You should know there is more than one roman theater in Spain. The Roman Theater of Cartagena is located in the region of Murcia. It was built between 5 and 1 BCE for the grandsons of Augustus. And, it's an unbelievable landmark that makes you feel in Rome.
5. Art
Spain has had a bunch of great artists that made the country known around the world. From Romanticism to Surrealism, Spain was the home of many artists for years. During Franco's dictatorship, most of them had to flee to other countries where they would be able to practice their art peacefully. 
These are some of our most recognized Spanish painters:
Diego Velazquez (Baroque)
Francisco Goya (Romanticism/ Rococo)
Pablo Picasso (Cubism)
Salvador Dalí (Surrealism)
Joan Miró (Surrealism)

Flamenco
What other things do you picture when you think of Spain? Maybe a woman with a red and black dress? Some polka dots too? Well that image belongs to flamenco culture.
Strictly speaking, Flamenco is a form of dance, song and instrumental music (guitar) that originated in Andalucia. A Flamenco performance is a story. The dancer is the protagonist and the singer the narrator of the passionate journey.  Flamenco shows can be seen in many Spanish provinces, but especially in southern cities. For example, last December I visited Sevilla's Plaza de España and experienced a beautiful street-flamenco show.
6. Iconic Destinations (again this could be endless!)
I am telling you this list can be endless! But I think the cities and beaches I'll mention here are a great beginning for knowing what makes Spain super famous. 
Cities
Madrid: Spain's capital is home to many landmarks, museums and recognized universities. This city might appear very sober at first instant, but is home to several multicultural neighborhoods like La Latina, Malasaña and Chueca. It's a diverse open mind city you ALWAYS have to visit.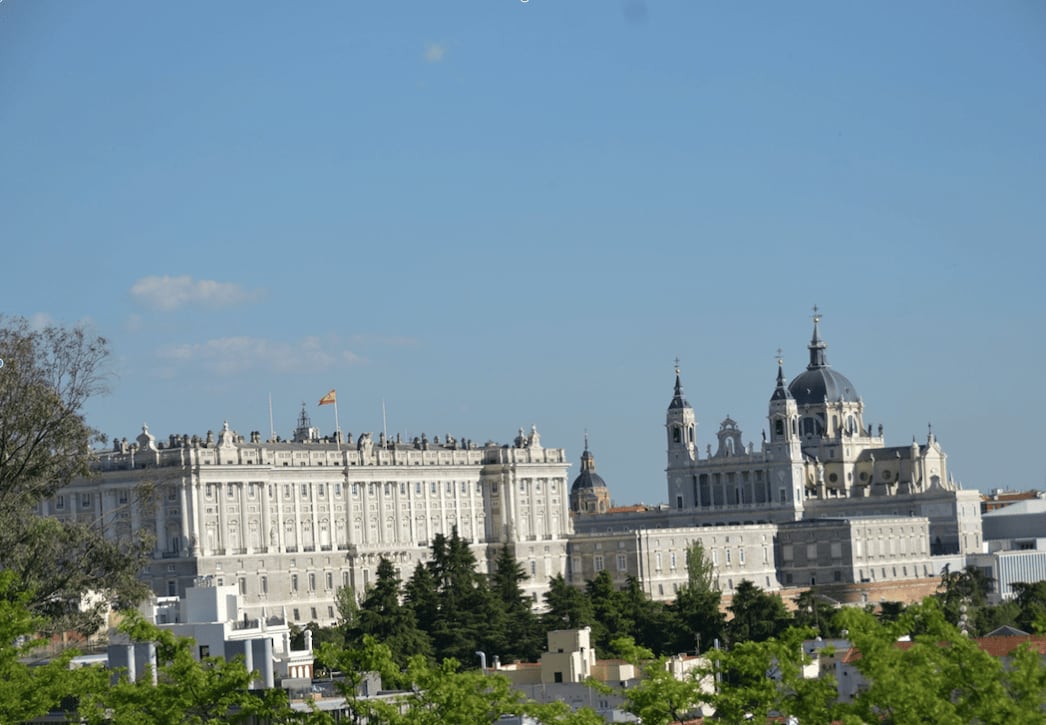 Barcelona: My word for Barcelona is bohemian. It's the capital of the Catalan region and it's the home of Picasso, Gaudí and Miró. Barcelona is also a diverse open-mind city that can be a great place to begin a journey through Costa Brava (coastal regions of catalonia).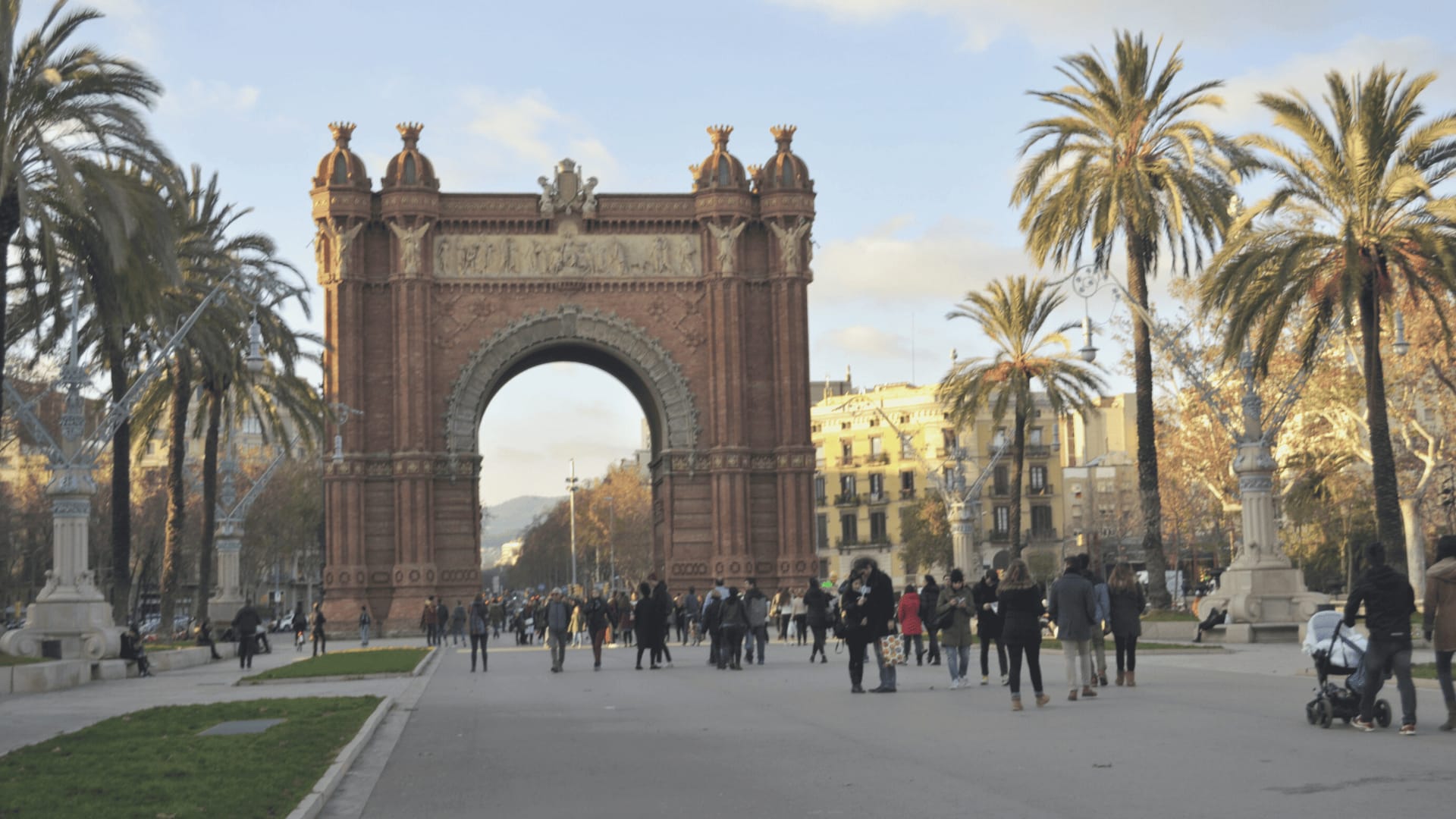 Sevilla: Sevilla is the capital of the Andalucian province. It is a beautiful, warm city full of light. In Sevilla we have plenty of our most breathtaking monuments like the Real Alcazar, Plaza España and the Giralda.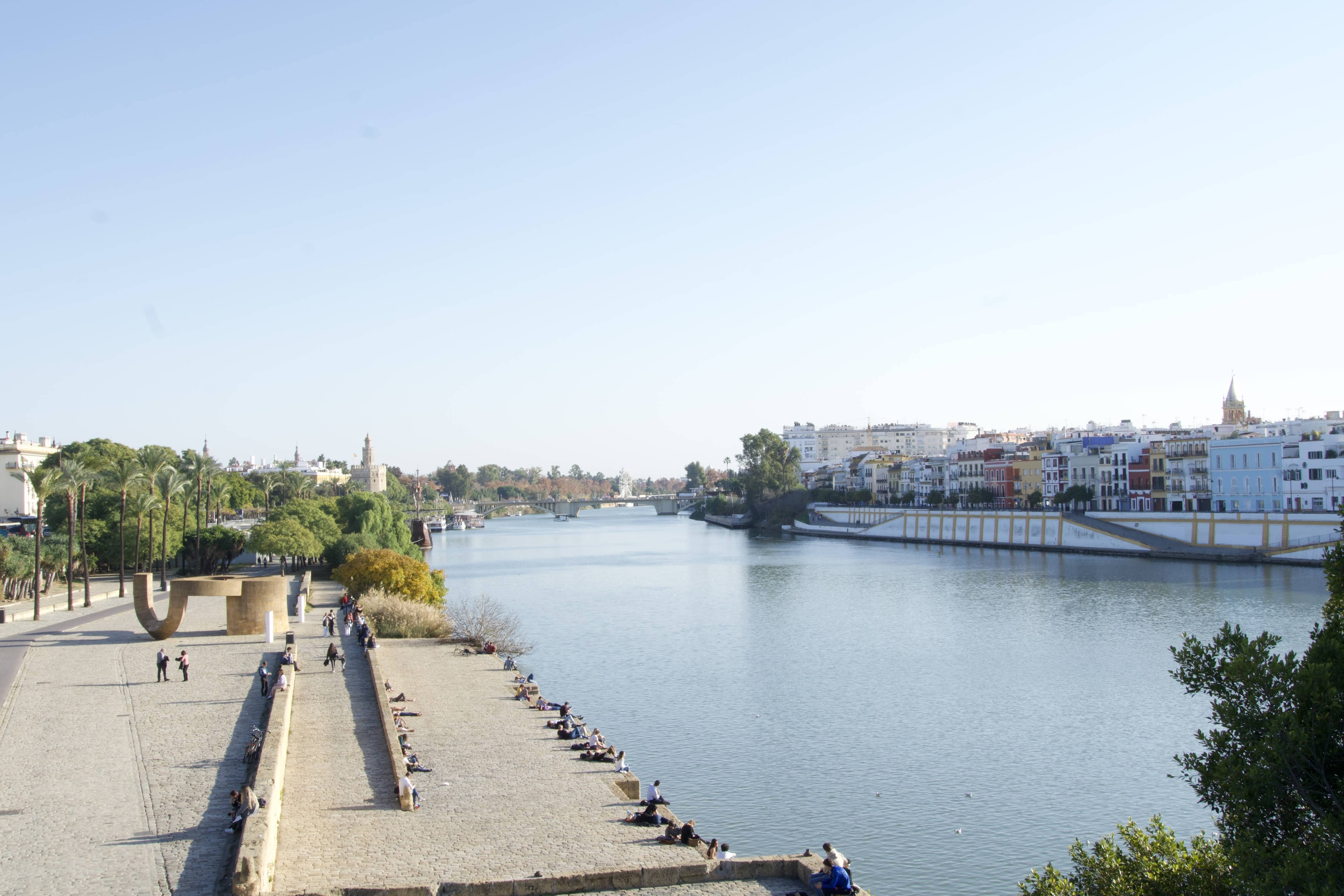 Beaches
I bet this is the section you were waiting for. Most people come to Spain for the charm of our beaches and the endless days of summer (again this is due to the time zone change by Franco). Our coasts get super packed in the months of July and August. So, I recommend you to come a bit earlier, maybe around June to visit them peacefully. 
So, these are only 5 of the most beautiful beaches in Spain:
Gran Tossa de Mar (Girona- Costa Brava)
La Concha (San Sebastián- Basque Country)
Cabo de Gata (Almería- Andalucía)
Es Pujols (Formentera- Balearic Islands)
Cala Cap Roig & Cami Ronda Platja Aro (Girona- Costa Brava)
Here you have plenty of walks we made from our beaches in Catalonia, Valencia and Murcia. 
7. Diversity
Another thing that makes us known is our cultural diversity. Spain is the home of many ethnic groups and there are plenty of Spaniards with Latinamerican, African or Middle Eastern descent. Besides that, we have diversity within our own country which is reflected in the languages of certain provinces. 
What languages are spoken in Spain?
Spanish (mother tongue)
Catalan (Catalonia, Balearic Islands and Valencia)
Galician (Galicia)
Basque (Basque Country)
What cultures are present in Spain?
When it comes to demographics there is plenty of diversity you'll encounter in every city. We go deeper about this here, but I want to measure the predominant nationalities.
Spanish
Moroccan
Romanian
Other (European and Latinamerican)
8. Sports
We have come to the last but not least section about what makes Spain famous. This list wouldn't have been complete without sports. Again we have a much detailed section on sports in Spain, but I will mention our biggest pride. 
In futbol (or soccer as they call it in the United States) we have two main competitions: the classic and the derbis. The Clásico is the match between Real Madrid and Barça. And, the Derbis which are the matches between teams of the same city. For example, Real Madrid vs Atletico de Madrid or Sevilla vs. Real Betis. 
In tennis, I must mention Rafael Nadal who holds 92 career titles and our US Open champion Carlos Alcaraz. 
In Formula 1, two of our greatest representatives are Fernando Alonso with 32 Grand Prix, and Carlos Sainz Jr. who is currently driving for Ferrari.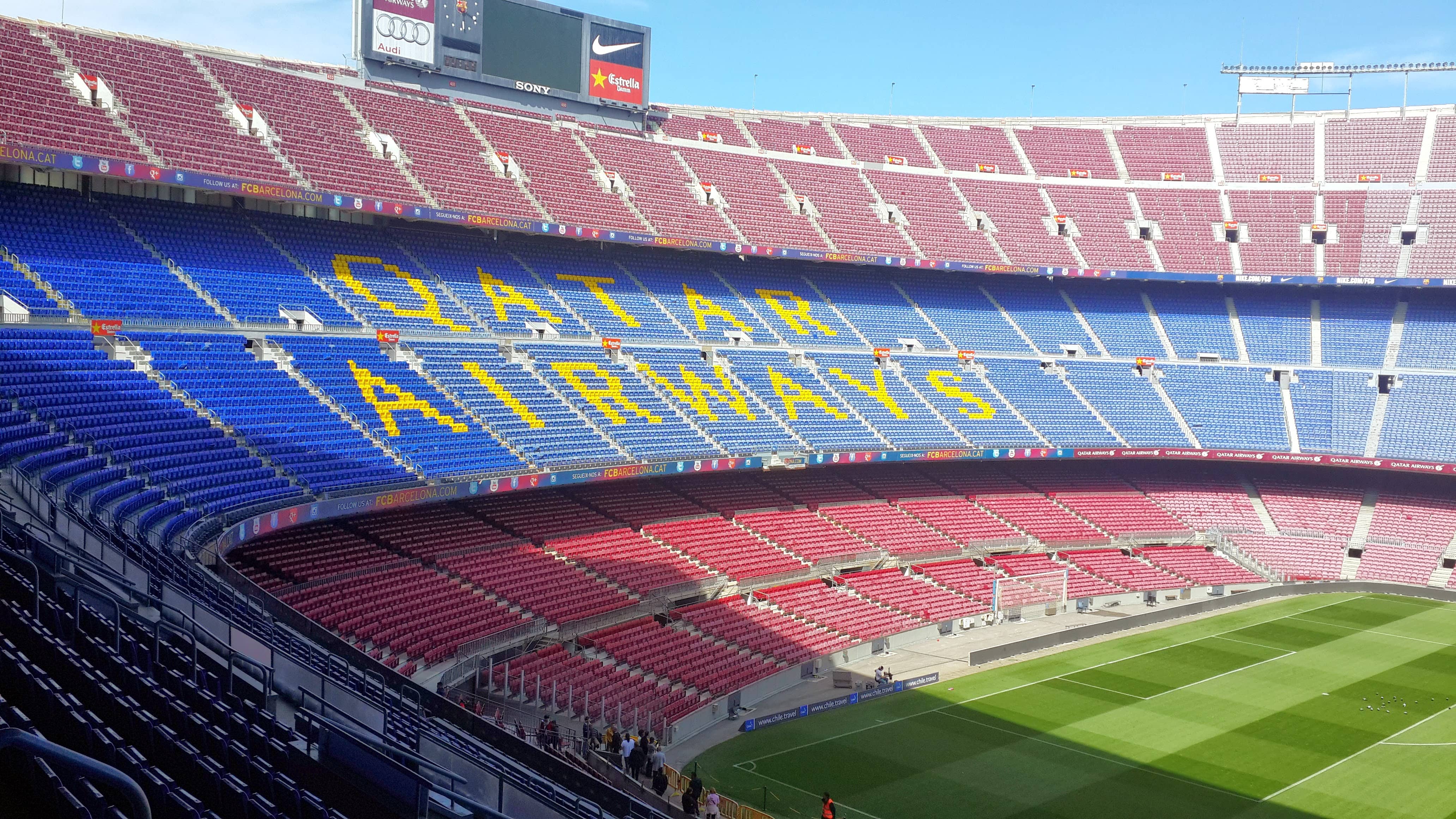 Okay people! So that's the list that I curated for you to know what makes Spain famous. Just to recap, we have been through the following categories: famous people, unique traditions, food & drinks, landmarks & history, art, iconic destinations, diversity and sports. 
There are plenty of popular Spanish things I might be missing but don't worry I will get all the info you need. I hope this post helps you get a big picture of my country and moves you to visit.