15 Mistakes Tourist should avoid in Spain. Must read!
June 20, 2023
Updated:

June 20, 2023
Published: June 20, 2023
Spain is one of the most visited countries in the world, so it's very common to have people trying to scam or culture shocks that confuse visitors.
As you plan your journey, you must avoid common mistakes that many tourists make to get a more enjoyable trip.
In this article, we'll unveil the 15 blunders to avoid, ensuring that your time in Spain is extraordinary.
So, pay attention to the following list, and keep them in mind for your next trip!
1. EATING TOO EARLY 
Spain is popularly known for its gastronomy; tourists believe that one of Spain's best things is its food.
But what attracts them the most is that we eat very late. We have dinner around 10:00pm, while people from other countries usually have it at 7:00pm. In fact, 6pm to 9pm is the perfect time to eat some tapas and cocktails at bars. 
This is the same situation at lunchtime. Spaniards tend to have lunch at 3:00pm, while people in other countries have it at 12:30pm.
When coming to Spain, you should not eat early as most restaurants will be closed, and you will find it very hard to find an open one.
At dinnertime, Spain restaurants will open their doors at 8:30pm; at lunchtime, they will open their kitchens around 1:30pm.
Know more about eating schedules in Spain:
2. TAKING PICTURES WITH PEOPLE IN COSTUMES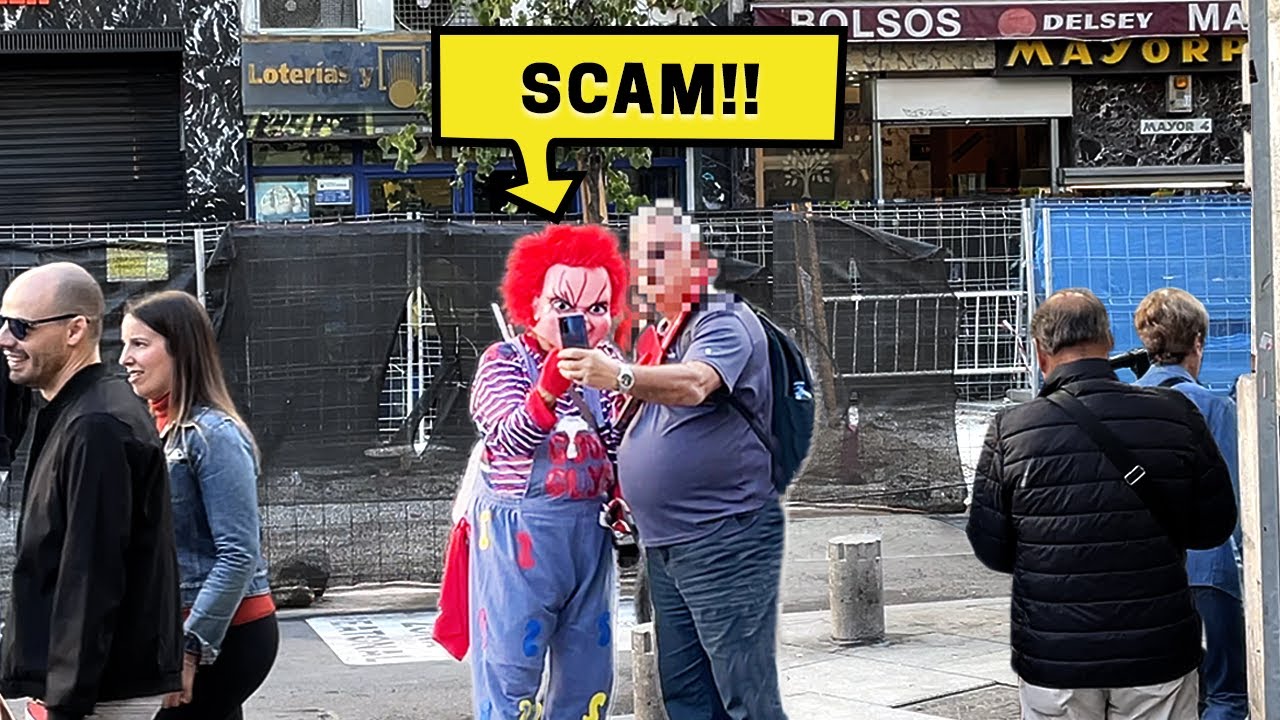 If you go to the squares of big cities like Madrid or Barcelona, you will find people dressed up as Winnie de Poh, Mickey, Mario Bross…  But you will also see them in Seville, Marbella, Bilbao, and most of the cities of Spain.
At first, it may sound like an excellent plan to take a picture and post it on social networks with Winnie de Pooh, Mickey Mouse, and Mario Bross… among many other costumes.
Everything will seem perfect, but once you take the picture, they will ask you for money, and until you do not give it, they will not leave you alone.
My advice is to save the photo and thus avoid having to give money; or not take the picture at all.
3. EATING IN TOURISTY SPOTS
it is essential to note that some restaurants in tourist areas may be geared primarily towards tourists, resulting in a less authentic and sometimes less satisfying experience.
These places may offer generic menus, low-quality food, as it might be in other areas, and at a very high price.
It is very easy to identify this type of restaurant as they can often be spotted by the staff waiting outside to coax you in or menus with garish pictures in several languages. 
I do not recommend eating in touristy places like the Plaza Mayor in Madrid. You will have a better experience with cheaper and more delicious food in a Spanish restaurant a few streets from the Plaza Mayor.
In Madrid, never eat at Plaza Mayor, and in Barcelona never eat in Las Ramblas.
4. LEAVING BIG TIPS 
Tipping is not mandatory in Spain but is a common and valued restaurant practice. If we receive good service, we can leave an amount of between 5% and 10% of the total bill as a token of appreciation.
 In general terms, Spaniards are only huge tippers if the restaurant is exceptional; leaving a few coins after receiving your bill is more common.
 In exchange, in restaurants in the USA, it is common to tip between 15% and 20% of the total bill, far from the tips Spaniards leave. 
Should you tip in Spain?
5. NOT HAVING A MENÚ DEL DÍA
Suppose you want to experience the taste of eating out in Madrid daily but at a reasonable price. In that case, Menú del Día is the best option. It consists of a first and second course, bread, drink, and dessert or coffee. 
 Usually, the Menús del Día is from Monday to Friday at lunchtime. But many restaurants make Menú del Día throughout the week, both for lunch and dinner, including weekends. One of these restaurants is Saona, which I highly recommend going.
You will know that there is a Menú since, in many restaurants, a blackboard and manual typography offer it. 
The menus of the day usually cost from 13€ to 20€. It is a perfect option to eat a lot, tasty and well-priced.
Is there something better? In this way, you will save much more money than going to a restaurant and ordering things from the menu.
6. EXPECTING PUNCTUALITY
I know Spaniards have the stereotype of always being late, but I'm sorry to say this, but it is true. 
 For most Spaniards, being late for an appointment is disrespectful. Spaniards, no matter this, tend to be late. According to a survey by the app Wave, 67% of Spaniards are between 5 and 15 minutes late for an appointment.
 If you are invited to a party, I recommend you go 15 minutes late, if you don't want to be the first one at the party.
 Are Spanish people always late, or is it a myth?
7. FORGETTING THE SIESTA TIME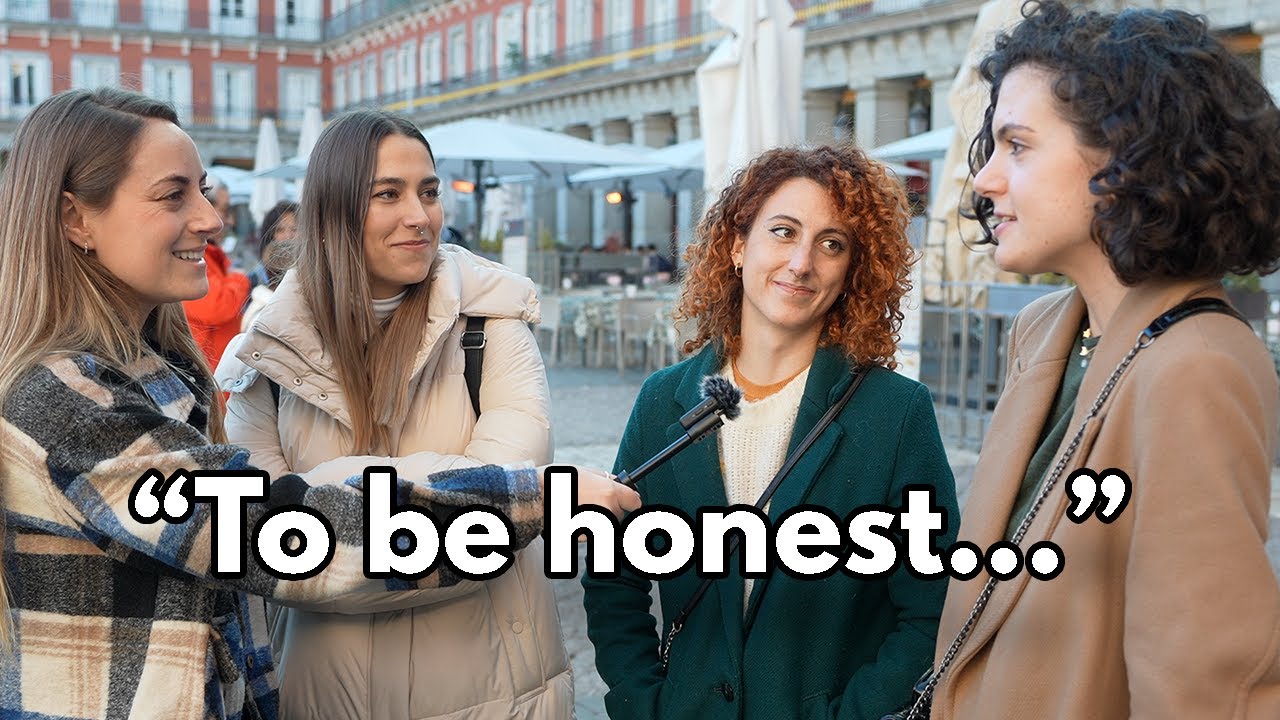 The Spanish midday meal is the most eaten time of the whole day. That is why one of the most pleasant things that Spaniards like is taking a siesta after lunch. 
That is why you should expect many stores to close between 14.00 and 16.00.
Know more about the siesta:
8. WEARING BEACHWEAR OFF THE BEACH 
Spain is home to two top global cities: Madrid and Barcelona. People in Spain always look elegant; they wear shirts, handbags, and expensive shoes and are perfectly groomed.
That is why you should know that wearing beachwear is for beach time only. 
Therefore, be mindful of what you wear to a restaurant or a night out. The stunning beaches in Spain. But be sure to go back to the hotel and dress up with your best clothes to enjoy a night going out for dinner or some cocktails. 
9. BEING SHY TALKING WITH SPANIARDS
Spaniards are straightforward people. In many cases, they may even look too assertive or direct, but this is just the way we are. 
Essential advice, especially when it comes to tapas bars. You can tell which are the best from how busy they are: if one is crowded with people, that's the one you should try out. Don't be afraid; be self-confident and determined when making your order. Hanging in the back because you are shy will mean you will never get served. 
If you come to Spain and you feel shy, this will make you easy to ignore. My advice is don't be shy and go for it.
10. BEING SURPRISED WHEN THEY GREET WITH TWO KISSES
In Spain, it is very common to give two kisses on the cheek to say hello, either when we are introduced to someone we don't know or when we meet friends and family. 
The two kisses on the cheek are a tradition that comes from Roman times. You should not be surprised when you come to Spain to see people greeting you this way. 
Need a guide on Spanish manner? Check our featured article:
11. EXPECTING A BIG BREAKFAST 
Don't expect a big breakfast in Spain like the ones you have in the United States with pancakes, eggs, beans… Spaniards have a light breakfast, usually just a coffee and a piece of toasted bread with olive oil or a croissant.
Guide on Spanish breakfast for you next trip:
 12. NOT BEING CAREFUL WITH YOUR BELONGINGS
Like all over the world, pickpockets try scamming tourists in Spain. In Spain, it is very easy to identify tourists and more if they need help with a map or walk around with a half-open bag. 
Make sure you consult maps in bars or restaurants, and keep your belongings secure in a zipped bag worn towards the body.
Pickpockets are usually in big cities such as Madrid or Barcelona (in Barcelona, it is very common to see them in Las Ramblas). Still, you can also see them in other cities in the country. 
Personal experience
A few months ago, I was walking through Gran Vía with my aunt and saw how a family almost got pickpocketed by two women.
So, it was high season, right before Holy Week, and my aunt and I were walking by the Metropolis building when we heard a man say, "Police, stop right there!".
At first, we thought it was a joke for some kind of TV reality program, but it wasn't.
A man walking right behind us noticed how the two women had pickpocketed one of the backpacks from the family and extracted a wallet and coin purse.
The man that saw them ( I am guessing he was a policeman back in his country) made them stop with his warning, returned the wallet to the family, and then the two women ran away.
Always keep your personal belongings where you can see them especially during peak tourist hours.
13. EXPECTING EVERYONE TO UNDERSTAND ENGLISH
Depending on the region, Spaniards' level of English varies. It depends on the people and geographic location, so don't expect everyone to understand English. 
Madrid is the region where the highest percentage of people speak English well - 22.7% of its inhabitants, followed by the Balearic Islands (19.8%) and the Canary Islands (17.6%). In exchange, in the autonomous cities and communities such as Extremadura (8.8 %), Galicia (8.9 %), and Castilla-La Mancha (9.9 %).
If I were you, no matter the region in which you are, I would make an effort and learn a few key Spanish phrases that will help you get by.
14. EXPECTING ALL SHOPS TO OPEN ON A SUNDAY
Sundays in Spain are still considered a traditional rest day. Although fewer stores are closing on Sundays, the possibility remains. If I were you, I wouldn't go shopping on Sunday, and I would like any other day of the week.
 15. BEING SURPRISED WITH DAY DRINKING
Europeans loved to have a glass of wine or beer during lunch, and Spaniards would not do any less. It is very common to start having a glass of wine or a beer at 12 in the morning as it is an essential part of their culture, so you should embrace it too. 
Expect to see some day drinking in patios and restaurants all over Spain. Spaniards drink in moderation and, usually, with food. So, remember to order some tapas to go with that round of beers.
Culture shocks in Spain for foreigners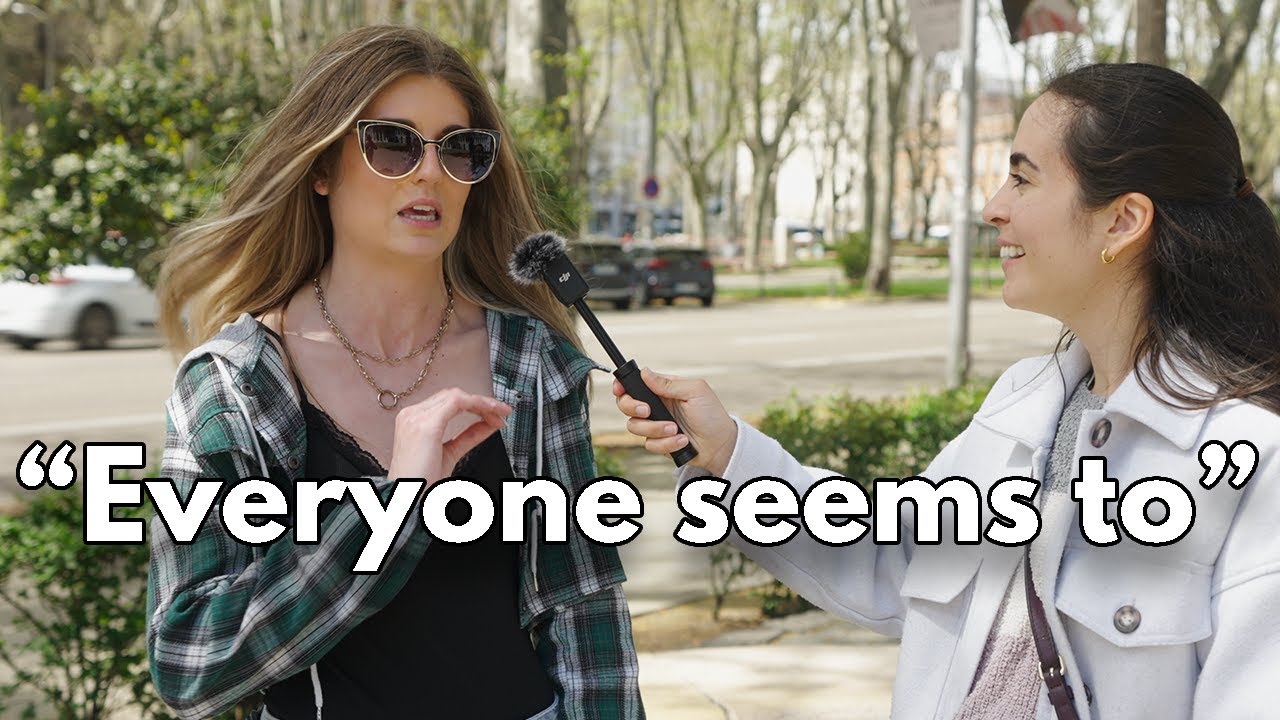 ---
Now armed with insider tips and a deeper understanding of Spanish customs, it's time to embark on your Spanish trip.
Don't be afraid to try new things when you visit Spain; after all, you are in a new country and should embrace the experience.
Additionally, pay attention to scams! We want your trip to be as enjoyable as possible, so you should keep your guard up.