15 Wine Regions in Spain for a fascinating "Ruta del Vino"
September 29, 2022
Updated:

January 23, 2023
Published: September 29, 2022
Ribera or Rioja? If you ask a Spaniard about wine, he will probably talk about one of these two famous regions.
But I'm here to tell you that many other regions in Spain also produce excellent wine!
Every region is unique and produces very different wines thanks to their environment and the process winemakers use to grow the best grapes and provide us with an incredible sensory experience!
I'll give you a complete list based on their designation of origin (D.O), So it would be best if you had that term on your mind while reading this post…
-A wine with a designation of origin has a guarantee seal proving it was produced entirely in a specific wine region. And ensures that the production process meets officially regulated quality criteria-
This was just the introduction… After this, you'll become a wine connoisseur, so start taking notes!
---
1. Rioja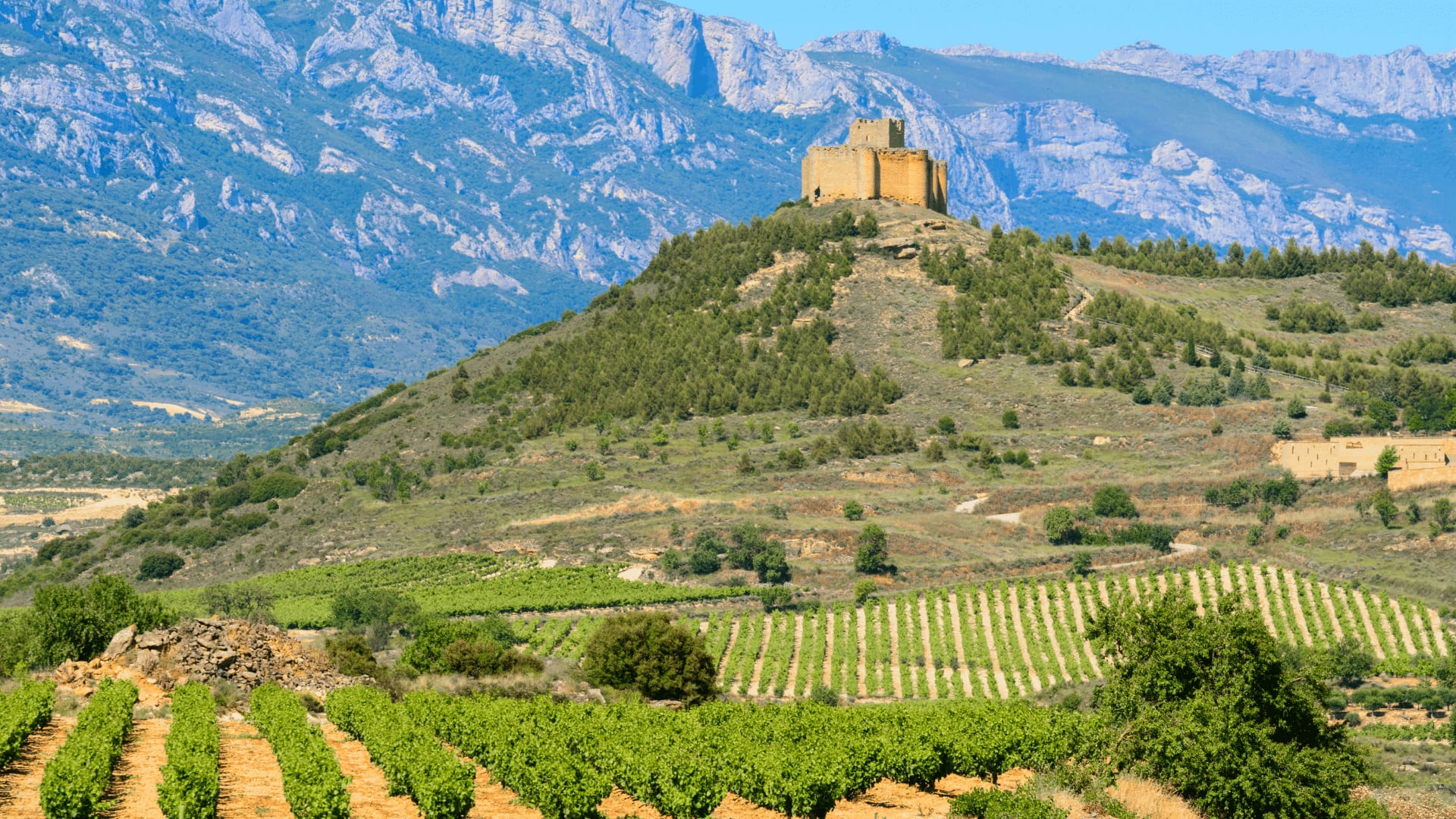 La Rioja is Spain's most privileged region for cultivating and producing high-quality wine. It was the first Denomination of Origin in Spain in 1925. 
At the end of the 19th century, products were linked to their origin when modern Rioja emerged with its own identity so people could distinguish their wines from fake ones, protecting them from counterfeiters and usurpers.
Let's see some facts: La Rioja locates near the Ebro river in the north of Spain. It also occupies different municipalities of La Rioja, the Basque Country, and Navarra and can be divided into Rioja Alta, Rioja Baja, and Rioja Alavesa. 
Vineyards: 63.593 hectáreas
No. Wineries: 1.202
Production: 280 – 300 millions of liters. 90% de red wine y el 10% a white wine y rose.
Comercialization: 69% España, 31% exporta al extranjero.
Its climate is Mediterranean and Atlantic, with mild, warm temperatures with average rainfall or dry environments. These are ideal conditions for grapes to develop into different varieties! The soils are suitable for quality viticulture, ranging from calcareous and ferrous clay to alluvial clay. They have a balanced structure and are poor in organic matter.
The authorized grape varieties of the Rioja Qualified Designation of Origin are: "Tintas," "Blancas," and "Tempranillo."
If you want to visit La Rioja and go to a winery, I suggest you go to any of these!
Antiguas Viñas de Rioja
Bodegas Marqués de Murrieta
Bodegas Marqués de Cáceres
La Rioja Alta
Bodegas Campillo
Antiguas Viñas de Rioja
Bodegas de los Herederos del Marqués de Riscal
El Coto de Rioja
Bodegas Izadi.
Bodegas Domecq
2. Ribera del Duero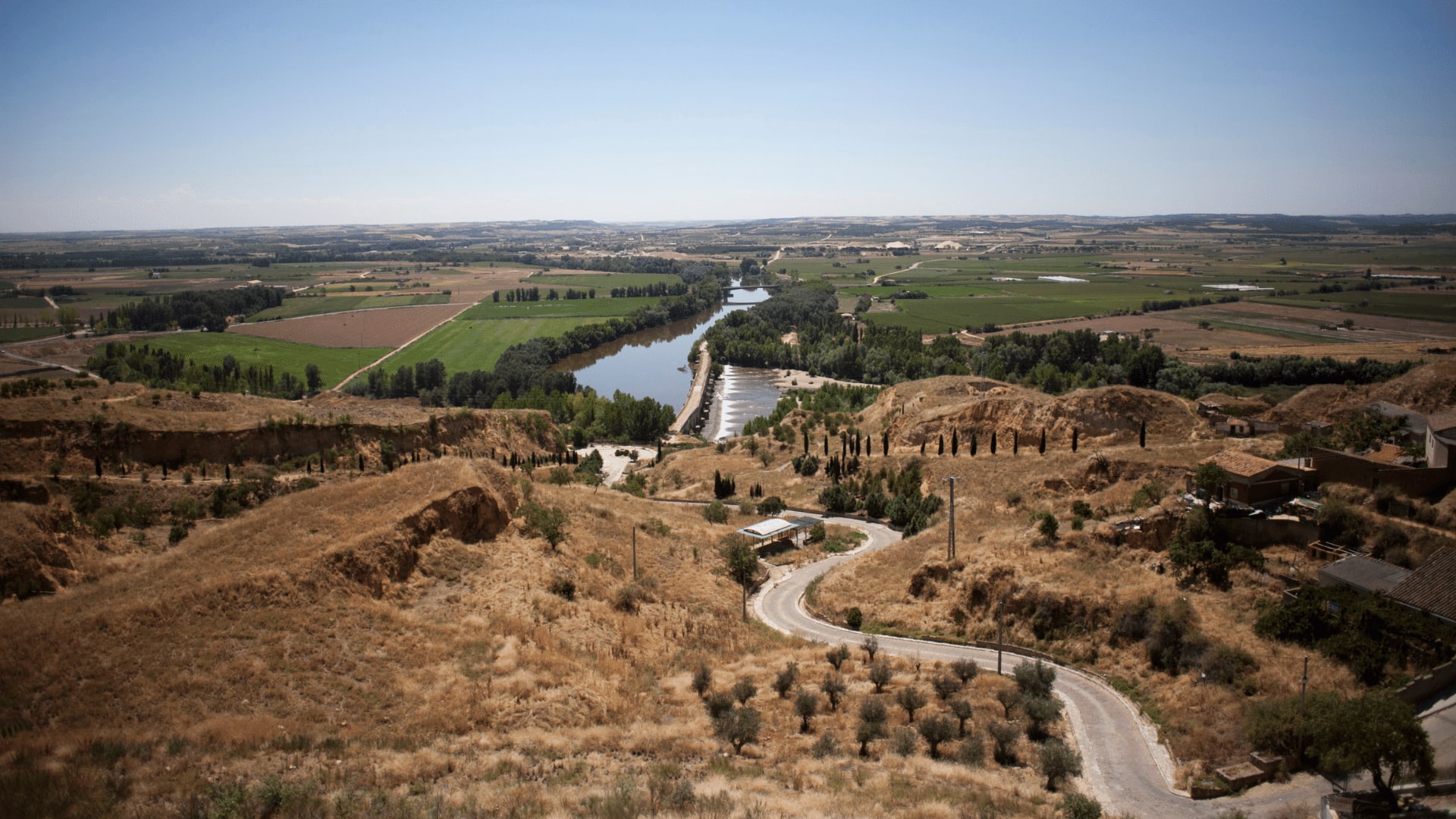 The Ribera del Duero region is located in the Duero river, south of Burgos's province (Castilla y León).
Ribera del Duero produces high-quality wines. Its wine production area extends to municipalities in Soria, Segovia, Valladolid, and Burgo, outside the district of the same region. The Regulatory Council of the D. O. Ribera del Duero headquarters is in Roa.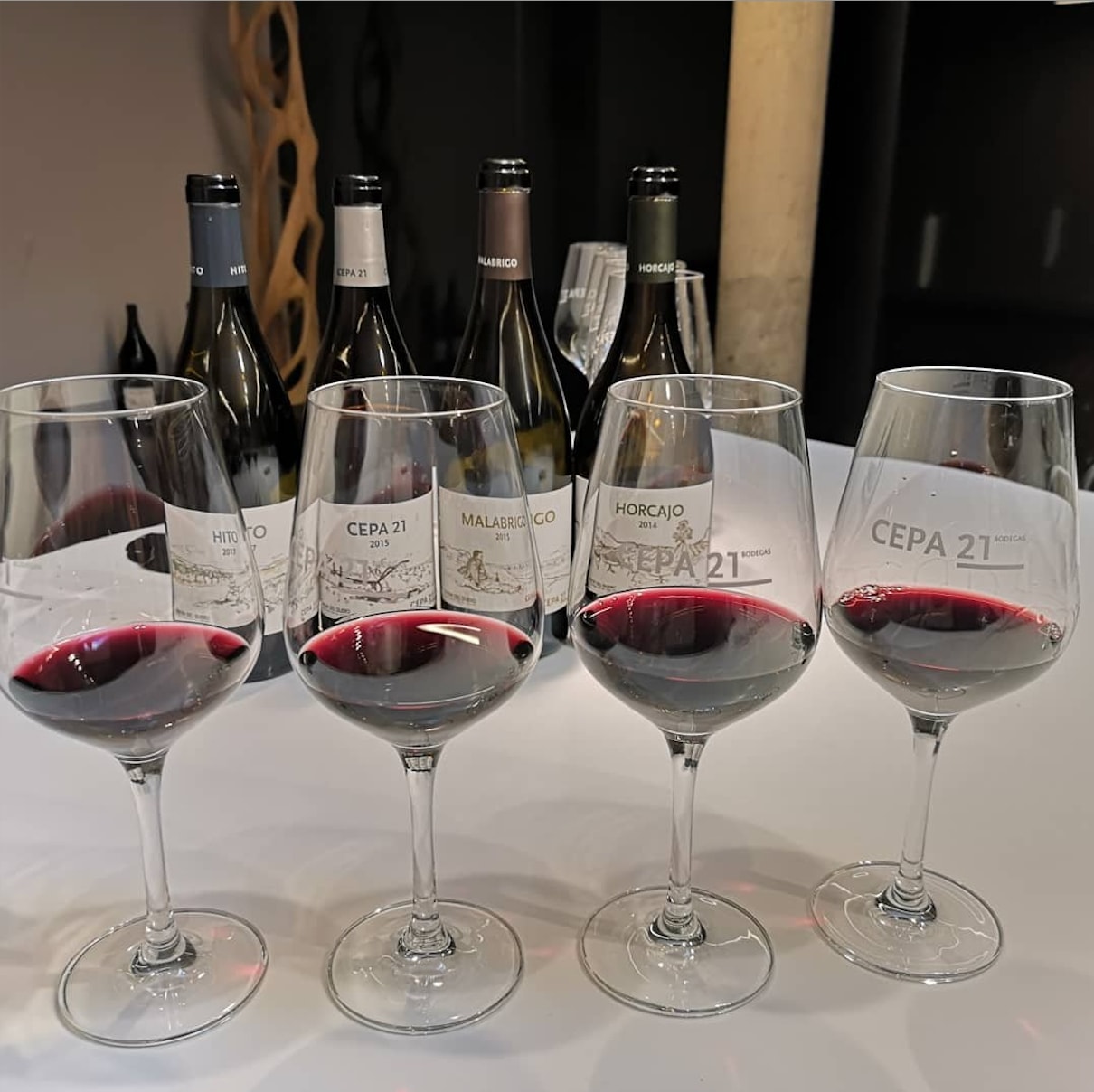 Jesus, 32 years old, from Cáceres: One of the possible experiences to carry out is a visit to one of the wineries of some denomination. For example, I went to Ribera de Duero and visited the Cepa 21 winery. Such a fantastic experience! I tasted different varieties of wine in the cellar. Usually, in Spain, we pair our wine with tapas selected by wine specialists. I love that we have the option of completing the guided visit to the winery with staying for the night. This way, I could also visit the Valbuena monastery right next door and even visit many other wineries in that area since I already was in a wine region.
Yes, you read that right! In Spain, we pair our wine with some tapas. And wineries are no exception to that rule!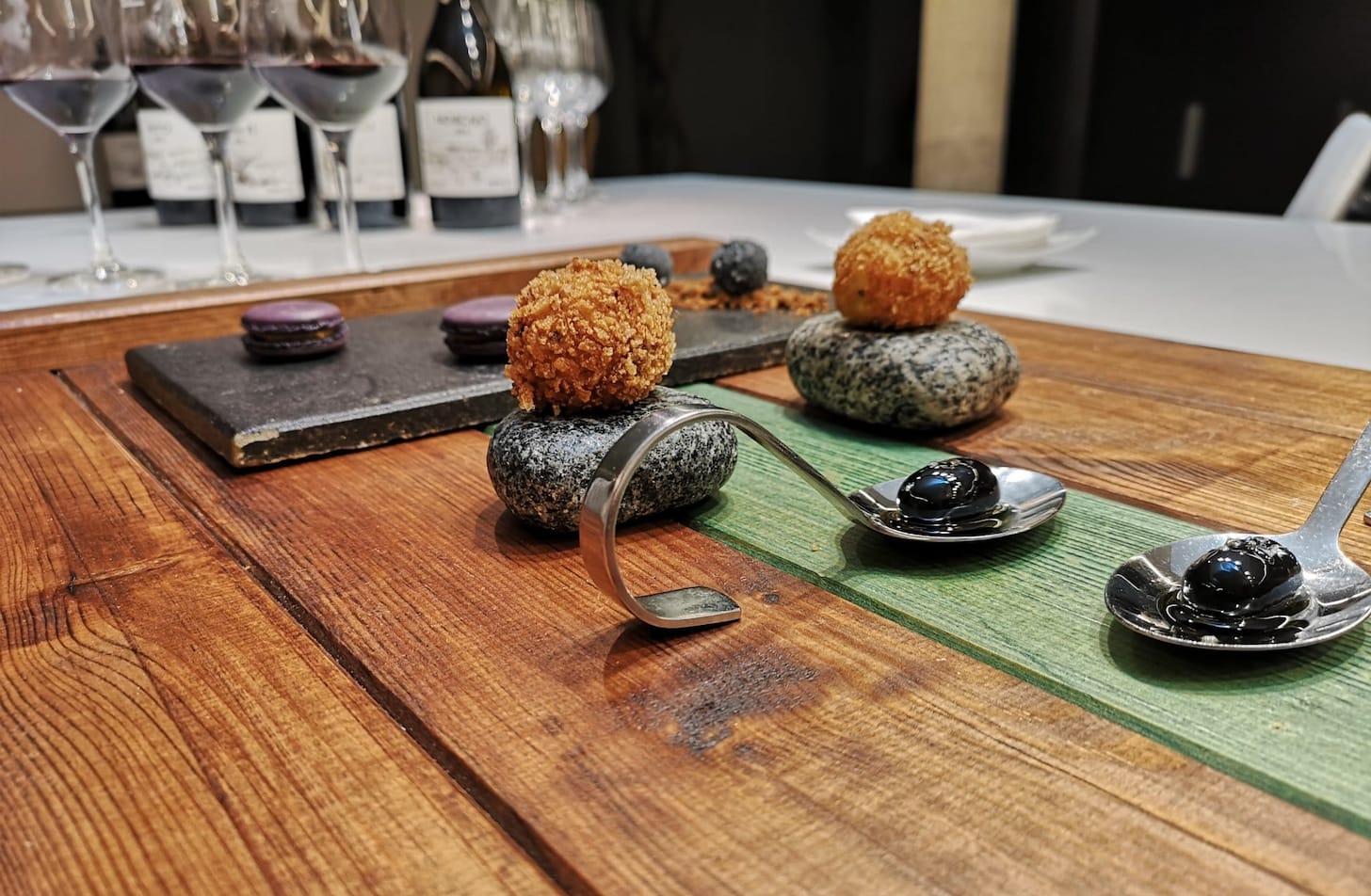 3. Valdepeñas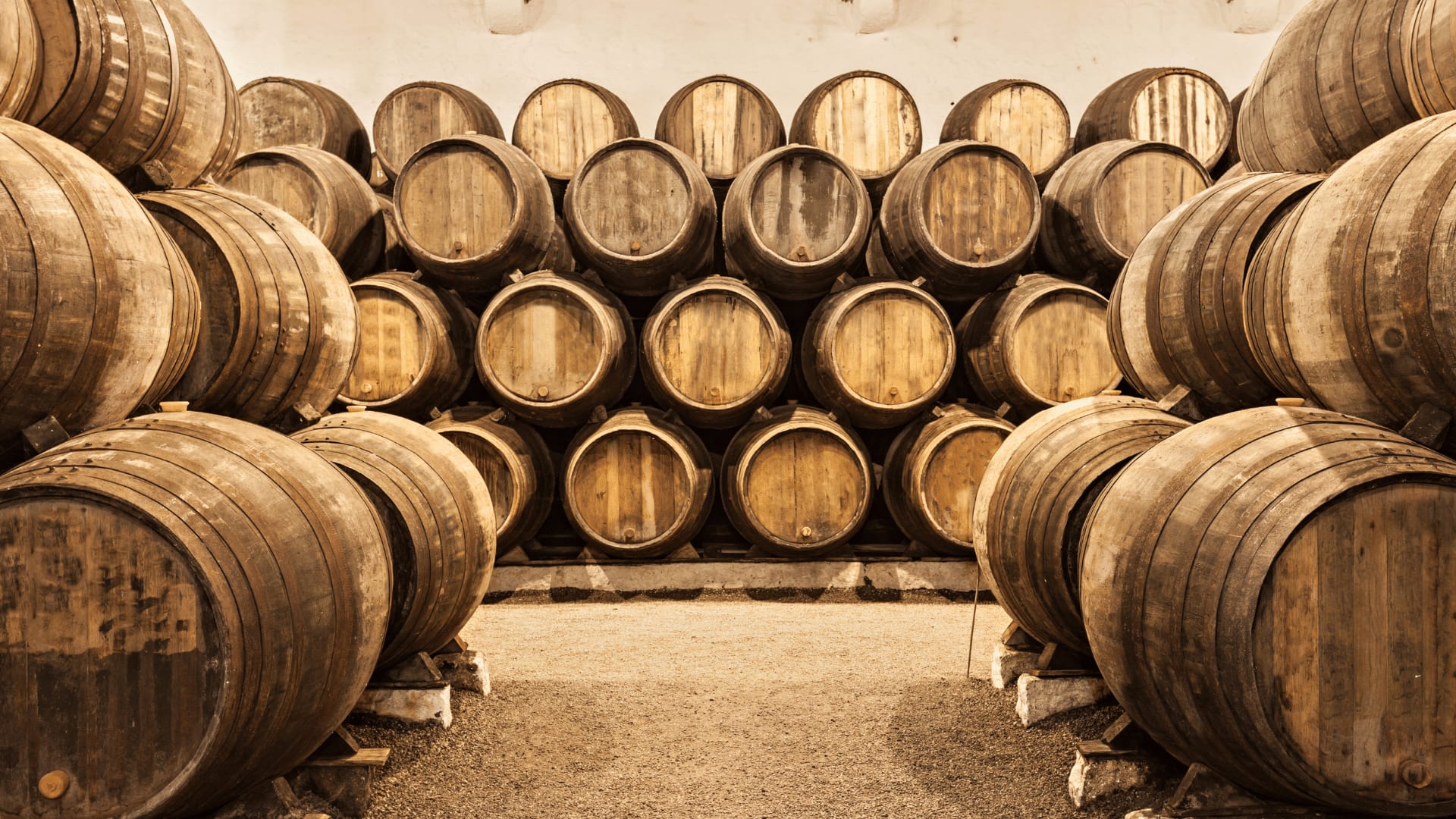 The production area of ​​the Valdepeñas Denomination of Origin is located on the southern edge of the country and crossed by the Jabalón River from east to west. It offers us landscapes planted with vineyards extending to ​​more than 24,000 hectares.
You can visit Bodegas Navarro López and Museo del Vino de Valdepeñas to get the complete experience!
95% of the total existing vineyard in the production area is protected by the Valdepeñas Denomination of Origin, distributing its cultivation in a proportion of 48% red grape varietals and 52% white grapes. The variety of grapes available in this region are:
Airén
Macabeo
Chardonnay
Verdejo
Sauvignon Blanc
Moscatel de Grano Menudo
Tempranillo
Garnacha
Cabernet Sauvignon
Merlot
Syrah
Petit Verdot
4. Rueda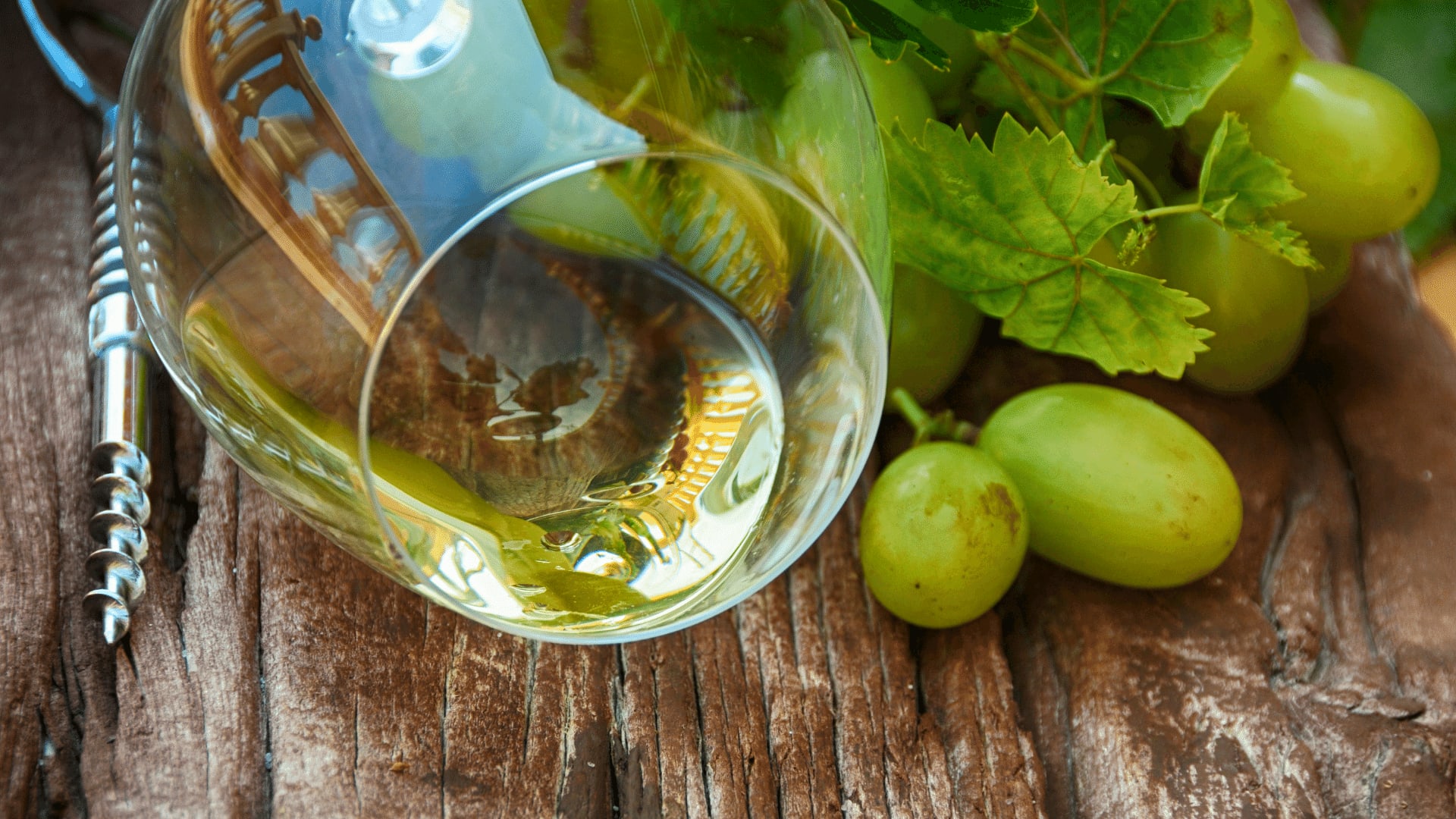 Rueda is a protected designation of origin whose production area is located in the provinces of Valladolid, Segovia, and Ávila. 
It is the oldest wine Denomination of Origin of the current autonomy of Castilla y León, and it was created in 1980 and initially limited its production to white wines.
 If you ever go to Rueda, don't forget to visit "Bodegas Mocen" 
An iconic winery in Rueda. Without mentioning that they produce incredible wines, this place is no longer just a cellar but also an art gallery and library of great value. 
Also, Bodegas Pagos del Rey: Although Pagos del Rey is in Toro and Ribera del Duero (which you'll see later), they also have a wine-making cellar in Rueda, built with great art and care.
5. Navarra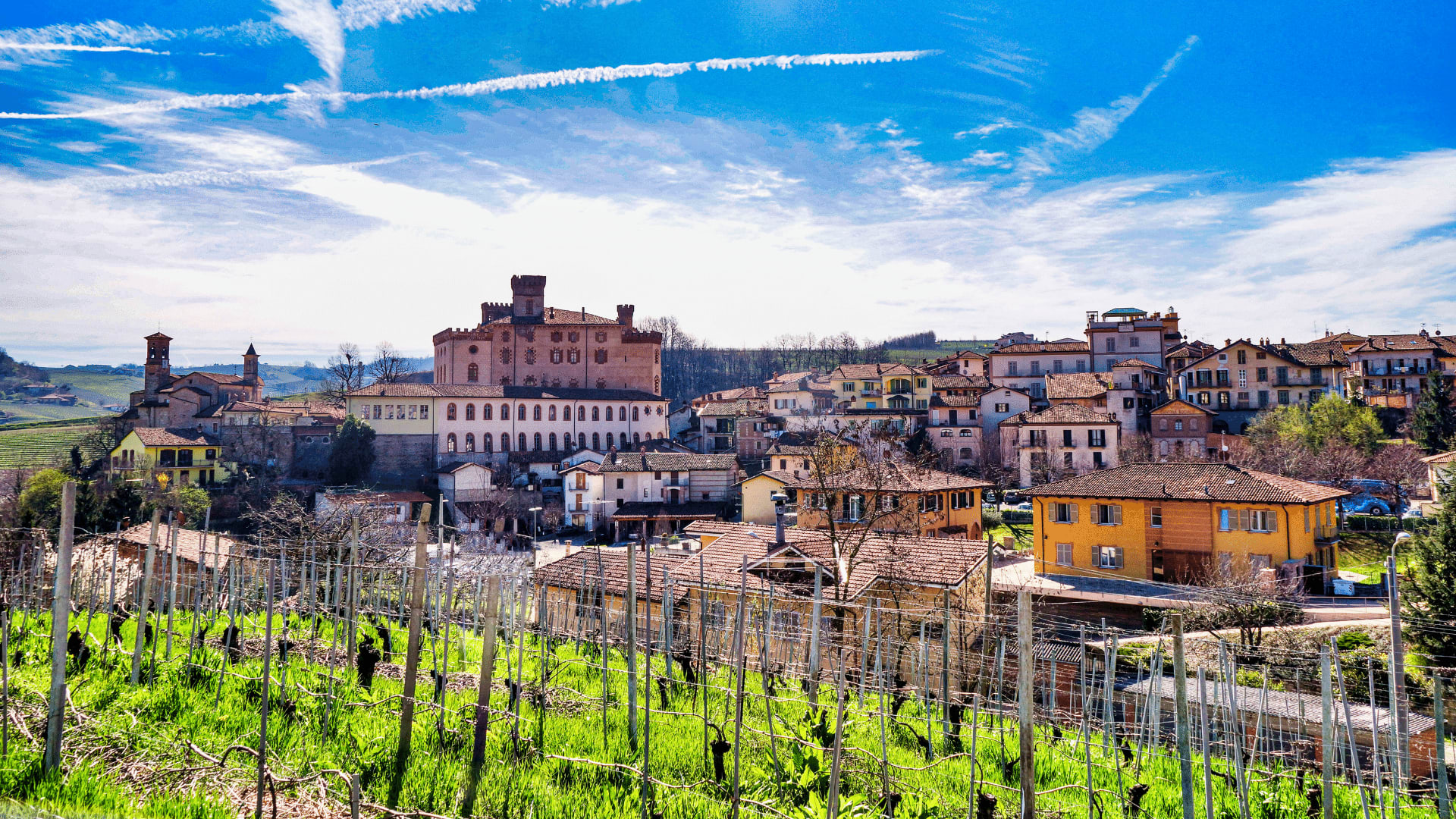 The Navarra wine region divides into five zones: Valdizarbe, a mountainous region in the north; Lower Montana in the northeast; Ribera Alta in the center of Navarra; to the south, Ribera Baja; and Tierra Estella in the northwest. 
The topography and climate of the region are very diverse, from the cool, snowy peaks of Valdizarbe, to the desert conditions of Las Bardenas and the sunny, gentle breezes of the Ebro Valley. 
This diversity allows the region to produce a wide variety of wines.
Of the wines made in the D.O. (Designation of Origin) Navarra, 65% is red wine, 24% rosé and 11% white. 
Wineries to visit:
Bodegas Otazu
Monjardín Castle
Bodegas Ochoa
Bodegas Pago de Larrainzar
Bodegas Irache
6. La Mancha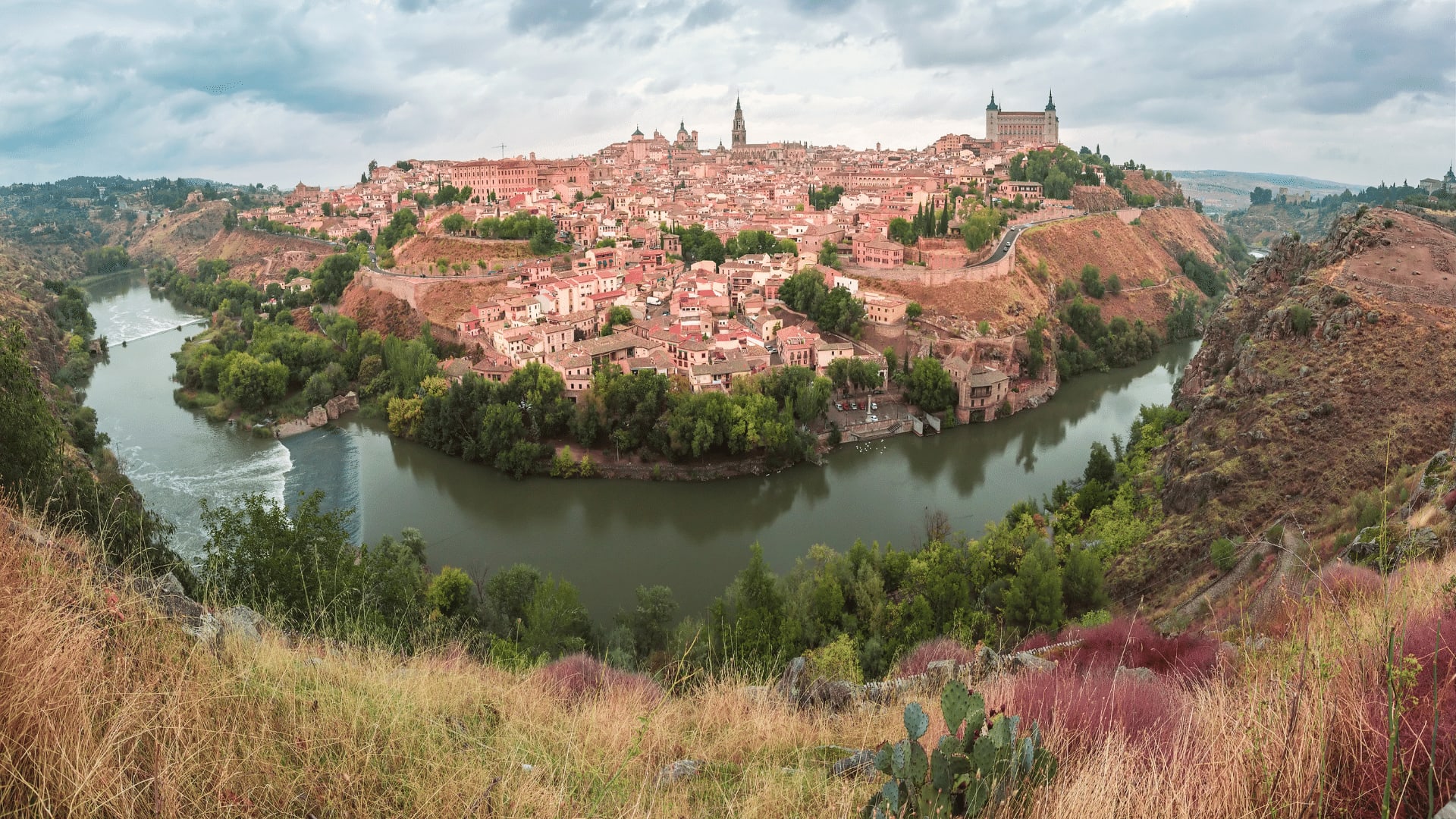 La Mancha is the world's largest vineyard with some 400,000, 500,000, or 600,000 hectares of vines, of which the D.O. covers around 170,000. 
It occupies an extensive part of the provinces of Toledo, Albacete, Cuenca, and Ciudad Real, in the Spanish autonomous community of Castilla-La Mancha.
Watered by the Guadiana, Tajo, and Júcar rivers, the region is known as "The Winery of Europe." 
In total, it includes 182 municipalities and more than 250 wineries, many of them of colossal dimensions.
Bodegas César Velasco en Villarrobledo.
Bodega Campos de Dulcinea en El Toboso.
Bodegas Perales en Tomelloso.
7. Penedès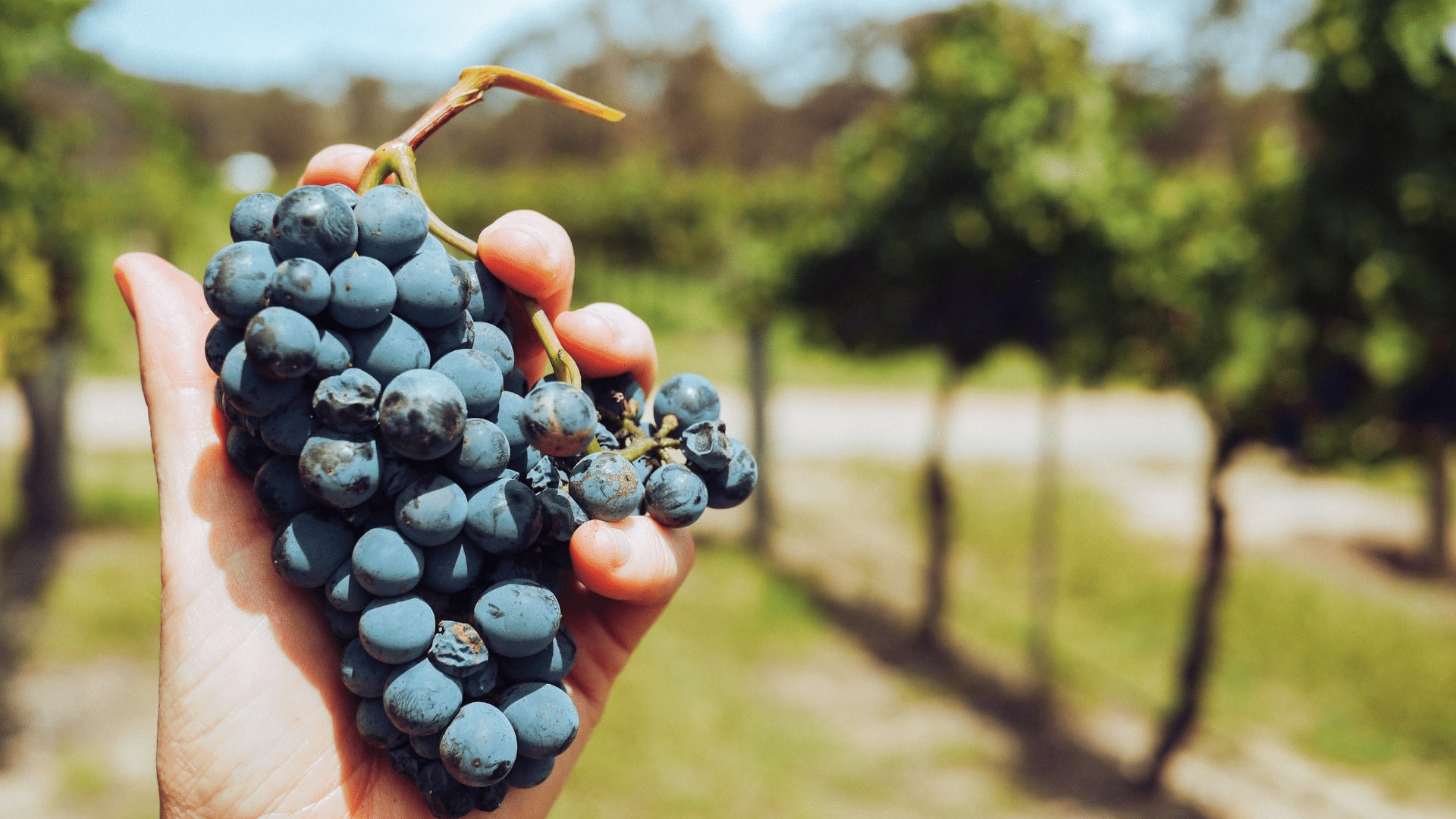 The Penedès Denomination of Origin region is extensive and covers a big territory between the sea and the mountains. 
It locates in the province of Barcelona, ​​between the Catalan pre-coastal land and the plains that reach the Mediterranean coast. We could highlight three large areas in the Penedès: Upper Penedès (Alt Penedès, Alt Camp, Anoia, and Baix Llobregat), central Penedès or middle and maritime Penedès or Lower Penedès (Baix Penedès and Garraf).
Some wineries to visit are:
Juve & Camps
Mascaró
René Barbier
Raventós Blanc
Torelló
Torres
8. Ribeiro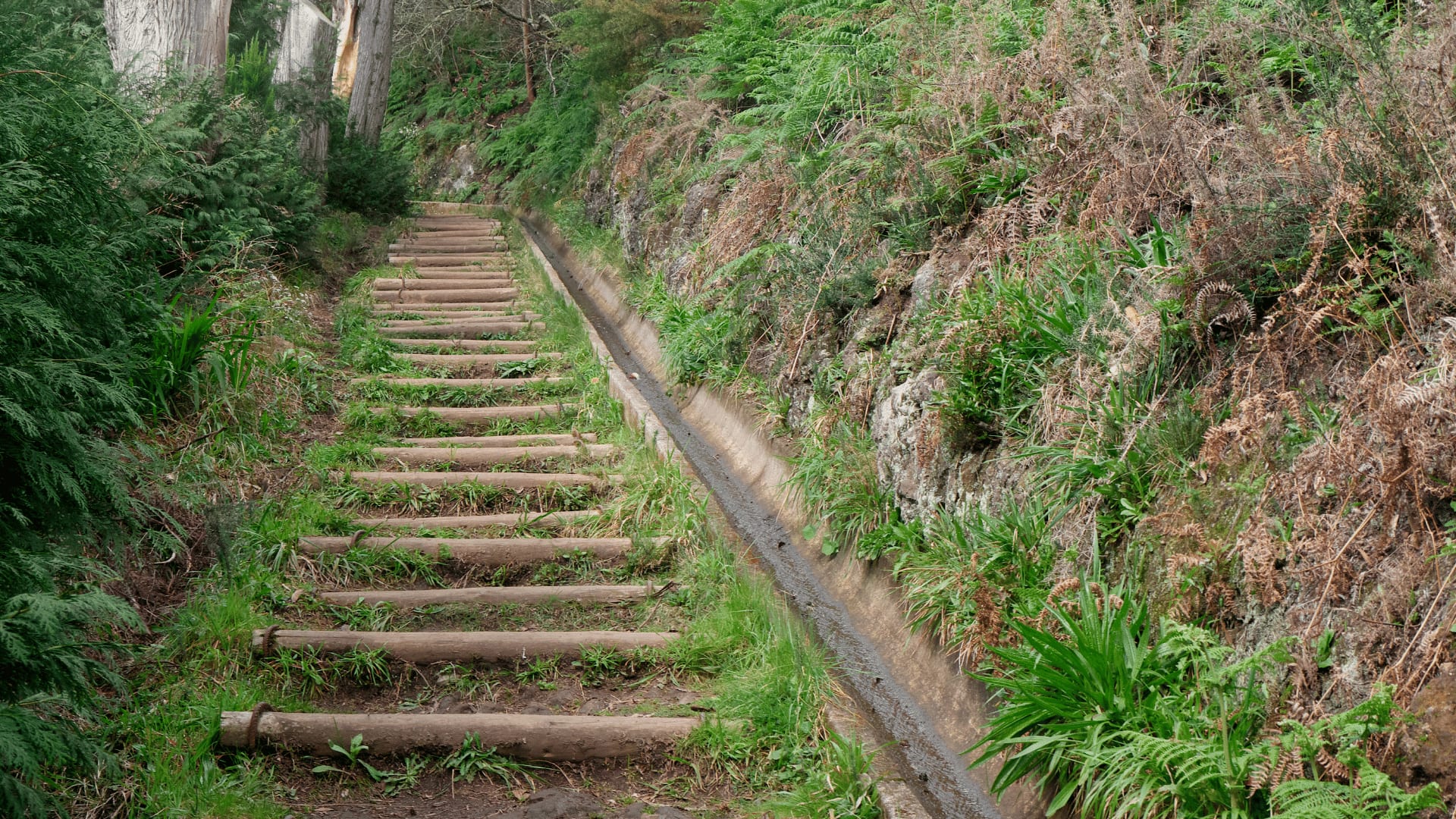 The Ribeiro Designation of Origin is in Galicia, northwest of the province of Ourense.
This region is a great area with an excellent aptitude for growing vines. Its approximate area is 2,500 hectares, distributed among 13 municipalities.
The wines of the D.O. Ribeiro are divided into five categories: Ribeiro, Ribeiro Castes, Ribeiro Barrel, Ribeiro Sparkling, and Roasted Ribeiro.
Traditionally, Ribeiro wines originate from clever blends of native varieties. Among all these varieties, "treixadura" is the queen white grape of the Ribeiro vineyard. 
When talking about Galician wine, many connoisseurs immediately think of Rías Baixas or Ribeira Sacra, but rarely of Ribeiro. The truth is that the best producers in the region fight daily to produce a Ribeiro like before. If you're planning to visit a winery, you could go to:
Burgas de Ourense.
Cubas del Museo del Vino de Galicia
San Cibrán de Las
9. Jumilla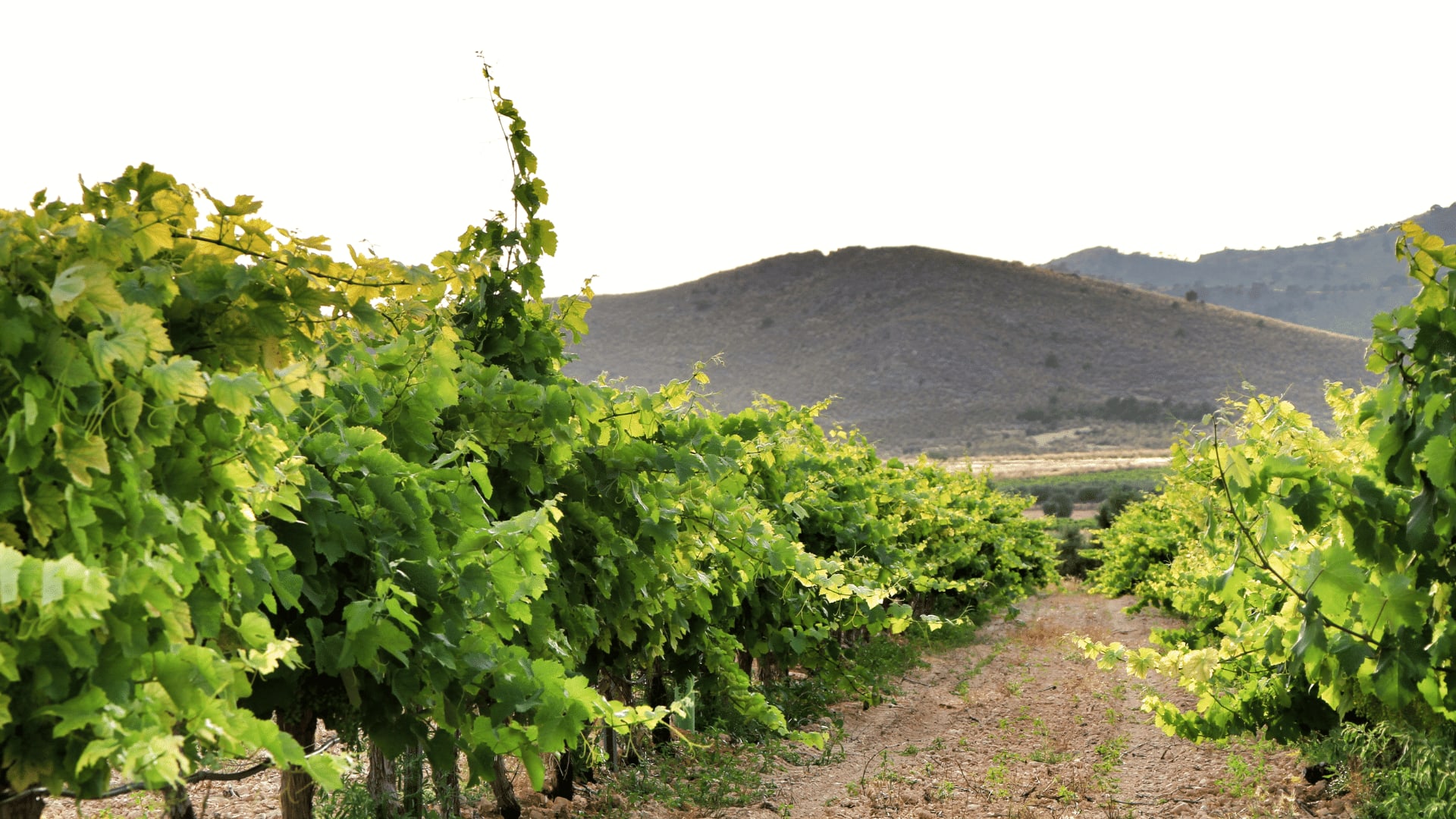 Jumilla, "the wine that is born from the sun," is at the border between Murcia and Albacete. It contains an area of ​​22,700 hectares and 41 wineries representing the character and traditional way of doing things in ​​southeastern Spain.
This land is peculiar since high-altitude mountains surround it up to 1300m. The hills allow humidity in the area, meaning that its fields have a unique microclimate that allows different grapes productions.
Jumilla is said to be born from the sun because the grape is exposed to the southeastern sun all summer, causing the sugar and alcohol to concentrate.
However, wineries and winegrowers really know how to treat these factors to reach fully balanced wines, and the harvest is done in October.
Jumilla's must-visit bodegas are:
Bodega Hijos de Juan Gil
Bodegas Luzon
Bodegas Olivares
10. Priorat
Located in the center of the province of Tarragona, the Carthusian monks of Scala Dei introduced viticulture to the region in the 12th century.
The quality and uniqueness of its wines are due to the land's orography that requires cultivation on terraces and, above all, to the type of soil in the region, llicorella (slate), which gives a very characteristic mineral character to the wines
The land's orography required cultivating the wine on terraces, leading to its wines' excellent quality and uniqueness! Above all, llicorela, the type of soil in the region, gives the wines a very distinct mineral touch.
Priorat has undergone rapid evolution since many young people arrived in the region in the 1980s convinced they could produce high-quality wine there. Until then, most wines had low quality, and very few people believed that it would be possible to make wine in Priorat that could compete in quality with the best wines from other regions.
Some emblematic wineries are:
Cims de Porrera
Celler Vall Llach
Mas Martinet Viticultors
Celler Scala Dei
Carmen, 45 years old, living in Madrid: In recent years the culture of wine has grown exponentially. In Spain, appellations to wine origin have created a whole world of experiences around wine. To my knowledge, the most important is the denomination of origin of La Rioja, Ribera de Duero, and Ribeiro. These are the main denominations around which a set of hotels and different experiences have been created to enjoy.