Are the Spanish Good Workers? Working hard or Hardly Working
September 1, 2022
Updated:

June 15, 2023
Published: September 1, 2022
Spanish NEVER eat at their desks, but have longer working days instead. I've heard millions of times people saying that Spanish people don't work, that they are lazy and just have 'siestas' all year around. BUT they are just a different breed… 
In this post I'll explain everything in detail about Spaniards at work, unleashing stereotypes and give you some data-driven facts and studies comparing Spain's productivity with the rest of Europe so you can tell me yourself if Spanish people actually work or not. 
You'll get shocked when I tell you how many hours we take for lunch so let's begin before you jump into any conclusions.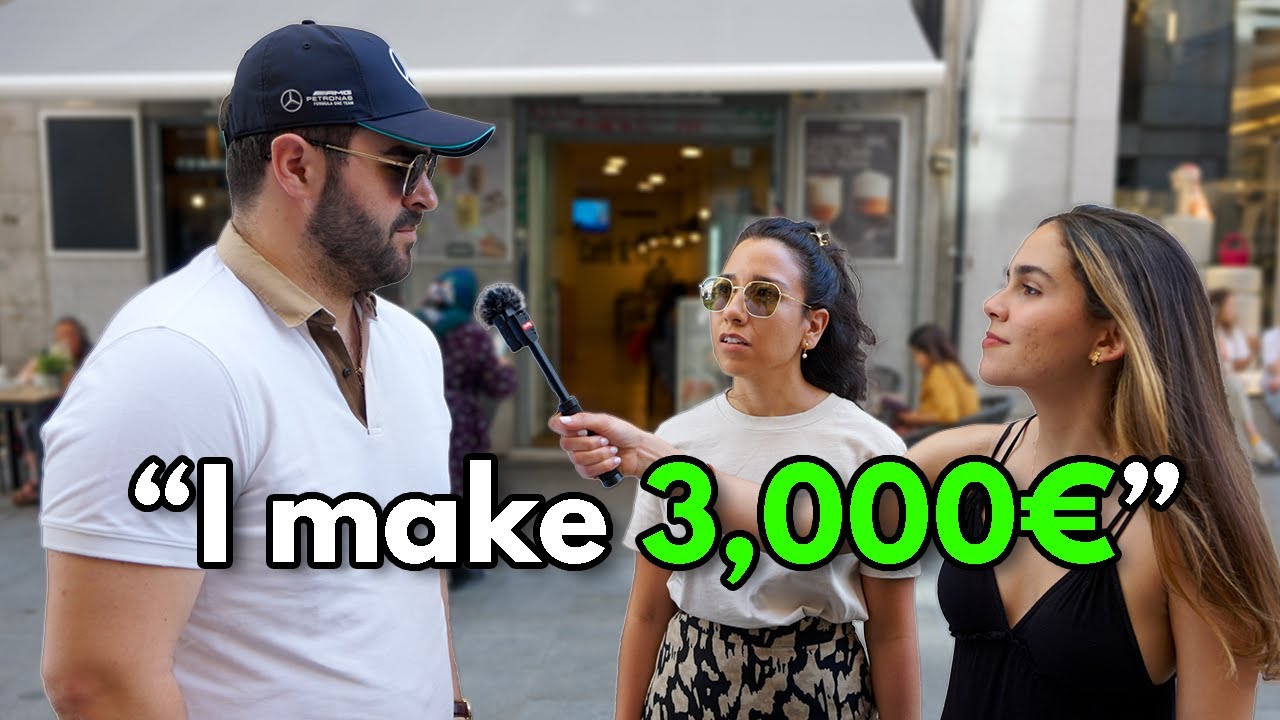 1. How much Do Spanish People Work?
The "standard"working week is 40 hours in Spain for full-time workers aged over 18. Of course taking into account that this varies between the kind of work that you do.
Talking about more serious stuff.. The law ensures there's a minimum of a 12 hours rest between working days meaning that an employee CAN'T work more than 80 hours of overtime in one year unless there is an agreement between them and the company. 
Let's get you familiarized with how things are done here. A normal Spanish working day from Monday to Friday would begin around 8:30-9:00 am to 1:30-2:30 pm. Pause for lunch. Then from 4:30-5:00pm to 8:00pm. 
Weekends are for the family. They are sacred and Spanish people in the business environment usually do not work on the weekend to spend quality time with their loved ones. 
Another thing all my international friends find curious is that on Fridays most businesses work halftime, which is usually around 3PM. This way people can enjoy having quality time with their loved ones, (and some extra time for "fiesta" too). The Spanish Stereotype of everyone being party animals gets kind of real when you see these types of conditions at work… hehe…
Spanish Long Lunch Breaks
Lunch breaks are really long. They last about 2 hours and most of the time involve going to a nearby restaurant or cafe bar. Yep… that's quite a lot right? Spanish people are known for working to live not living to work. Which is true. We try to incorporate some of our normal habits in our working schedule which includes going out for lunch and enjoying food. 
Spanish people have long working days so they can take longer breaks, eat lunch with coworkers, have meetings that involve talking about family, life and even meeting friends and colleagues.
AND - If you are in the corporate world at a big multinational company in a large city, then your lunch break would be just one hour. 
You call it wasting time but we prefer to call it "Sobremesas" which means "above the table" and it is basically actively enjoying a conversation while eating and drinking at a table. (It usually extends quite a lot but we consider it free therapy).
Long breaks are life changing, trust me. They really help with boosting creativity, and releasing tension which can improve attention and info retention in the long run.
What are you waiting for? Go ask for a long break because I swear you deserve it.
Workers have 30 days of paid annual leave, including the 14 national holidays per year.
Spanish people usually take their vacations in July, August or September, most of them being taken in August (AKA: Spain's "dead month" in my opinion because there's relatively nothing open). 
Of course I'm not saying it's perfect. People do get stressed out and we are facing an unemployment rate of 12.48% (*Cries*) due to Spain's economy which is basically based mostly on tourism and building sectors and more complex stuff… Meaning that most Spaniards sadly don't have good work conditions or a proper salary, which leads to poor professional standards and bad customer service sometimes. 
What is the productivity in Spain per hour worked? It is 99.2 points according to the Trading Economics Country Productivity Index.
Of course, Many other factors can affect productivity, not only hours worked!
But numbers are definetly not my thing… I can't assure you that working fewer or longer hours could increase or decrease productivity… but I know someone who does, so I really suggest you take a look at this research: Does working fewer hours make you more productive?
2. Working Hours Compared to The Rest of Europe
Data means nothing if we don't have anything to compare it with! Don't we think? Well… let's take a look at the facts! 
| Country | Average Working Hours ( Per Year ) | Productivity ( Unit: Points ) |
| --- | --- | --- |
| Spain | 1641 | 99.2 |
| Germany | 1349 | 98.6 |
| France | 1490 | 102 |
| Luxembourg | 1382 | 99.11 |
| Greece | 1872 | 94.76 |
Average Working Hours: OECD 2022 Productivity: Trading Economics | Eurostat 2022
Wait a minute… Are you telling me that I sleep LESS than my European Neighbors but happen to be less productive than Germany, France and Luxembourg? Wat a plot twist, Eurostat.
Could our numbers improve to boost productivity? Absolutely, everything can improve in life. I work longer hours but at least I can take a little siesta after lunch. You'll understand later!
3. Unique Spanish Working Habits
The Spanish Work environment is really unhurried and dynamic. Of course you can't expect the same practices and etiquettes in the whole country, since it depends on the area you're working and the region you're in. But there are some Unique Spanish Working Habits really worth knowing that made us distinct from many other places in the world!!
Relaxed and Friendly Work Environment
We know how to make it chill! Work Culture in Spain allows Spaniards to be a lot more chill and relaxed. Working days start later compared to other countries. I mean, the day *actually* gets going by 9:30-10:00 AM.
While in the US the environment could feel more like an "on-the-go" culture where everything happens really fast that even ordering a cup of coffee is mostly grabbed "to-go" in a hurry.
Because of this relaxed lifestyle everyone says Spanish people are lazy. In Spain people work so they can live and enjoy a better life. 
I'm happy to tell you that Spanish people are really friendly when it comes to the work environment as well. Spaniards are chill, they seek to improve their work and living standards and employees strive for competitiveness and so on… 
After Works to Release Stress and Tension
My favorite words ever. -Afterworks- are the new and revolutionary concept of going to a bar for drinks straight out of work. AKA: the perfect way to maintain a social life while working full-time, very common to have them scheduled every week!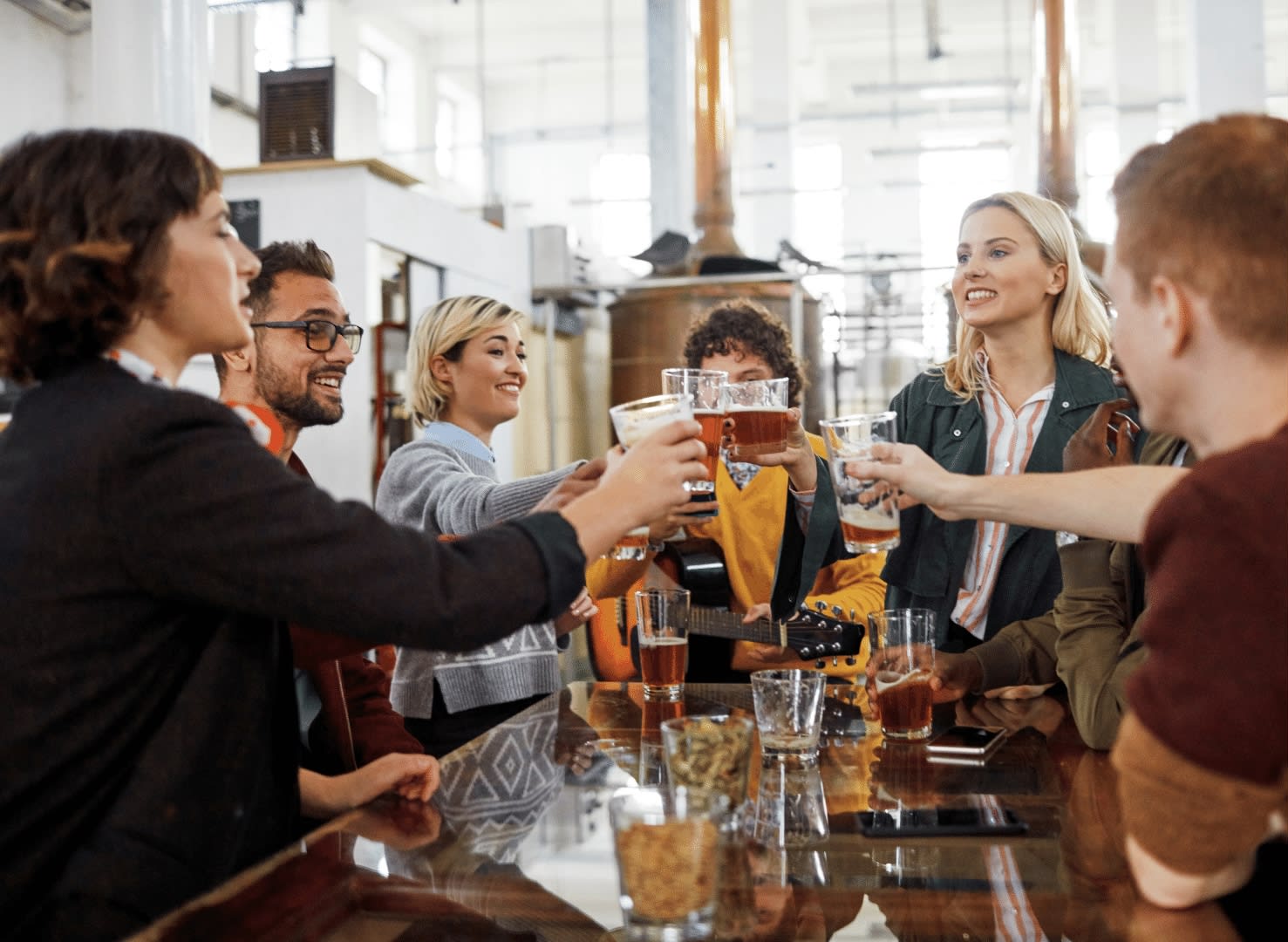 This new term is now part of Spanish culture. It's seen as a way of getting to know your colleagues better and establishing deeper conversations and relationships besides work. My dear friend once told me:
Ana, from Valencia working in Madrid: It's really cool getting to know your colleagues after work, talking about personal stuff, enjoying some tapas and wine. The perfect therapy and a healthy way to release tension and stress. Especially on Fridays where my working schedule is until 3PM and the streets are full of life".
I could tell you myself this could be one of the reasons why Spanish are less stressed and suffer less burnout than Americans. 
Life is social. We enjoy food. We sit down and appreciate a good wine on any given Wednesday afternoon after work with our coworkers. Afterworks are one of the most common things you'll see in Spain. 
4. What do Foreigners Think?
Charlotte, 24 years old, Hamburg, Germany: It depends. I often visit Palma de Mallorca with my family on vacation and Spanish people who work around the area just do nothing. Some little shops and stores are closed and there's not so many people getting things done. I'm aware that this is just my impression and that it's not like this in the whole country. I have some friends working in Madrid and Barcelona in great companies and they always have a lot of deadlines to meet with tight schedules".
Spanish Stereotype: Lazy, vague, laid-back
"Spanish people are lazy" Another reason why this stereotype has become so common might be because of the "Spanish Siesta''. The "siesta" is supposed to be a 20-30 minute nap taken after lunch (Usually between 2PM-5PM) but is not actually done by Spanish people in the modern business world.
"But what if I live far from work? Can I still take a "siesta"? Sadly nope. Nowadays it is very common that people work far from home, which gives them little or no time to enjoy siestas anymore. But don't take my word for it! We went to the very center of Madrid to ask Spaniards about their "siesta" habits. This is what they had to say: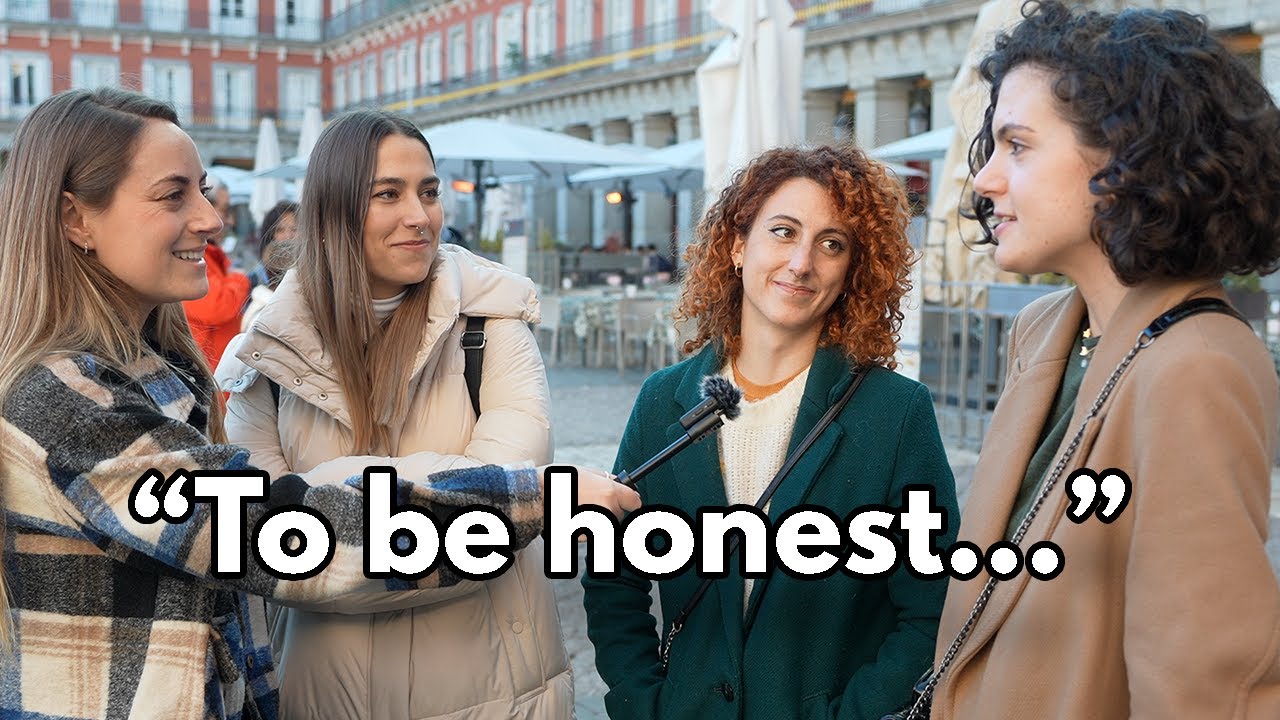 *Some valuable info: In small towns during siesta time you could find most of the stores closed (including pharmacies, banks, small shops) between 1PM-4PM. It varies depending on the establishment. Do your research before you plan to have any urgency around those days. (ironically speaking btw)
Wrapping up! People say Spanish people don't work because they're too lazy … BUT
Spaniards are hardworking, smart and dedicated people who prioritize tradition and culture. Food is sacred, keeping in touch with friends and family is sacred, vacations/weekends and working to enjoy life is absolutely sacred for Spaniards. 
Is it perfect? No. Could it be the root cause of our lack of productivity? Yes, maybe… But who knows if having our "sobremesas" and "afterworks" keeps us away from burnout and stress.