#1 Blog in English about Spain
Discover
Spain

,
the right way
We're locals, sharing all our secrets.
Spanish Culture
---
From flamenco dancing to traditional bullfighting, Spain's cultural heritage is rich and fascinating. You can learn everything there is about our history and culture in this section. Enjoy!
Most Popular

Spanish People

Geography of Spain

History of Spain

Nature in Spain

Spanish Art

Spanish Clothing

Spanish Culture

Spanish Dance

Spanish Holidays

Sports in Spain
Travel to Spain
---
Spain is the second most visited country in the world for a good reason! From the sunny beaches of the Costa del Sol to the historic streets of Madrid, travelling to Spain is the experience of a lifetime!
Most Popular Guides
With insider tips and unique experiences, you'll never miss out on the best of Spain. Immerse yourself in local culture, taste authentic cuisine and explore the hidden gems of our most popular destinations.
Also very popular!
Explore Spain beyond its most famous destinations. Get off the beaten path and uncover our charming and historic cities and regions. Spain has something for everyone! Take your time to explore and dream big!
Travel Posts
Take a look at our most popular Travel Posts! Stunning landscapes, historic cities, and local traditions... All the inspiration and tips you need for your Spanish adventure. They're so popular for a reason!
Living in Spain
---
Are you considering a move to Spain or already living in Spain as an expat? Do you struggle with navigating the Spanish bureaucracy or finding the right job and apartment for your needs?
Look no further! Join us at the Sensational Spain's new podcast, where we'll answer all your questions and help you transition smoothly into the Spanish lifestyle. Start your journey to a sensational life in Spain with us today!
Food & Recipes
---
Taste the essence of Spain from your own kitchen with our FREE Spanish food and recipe guide. It's full of videos with real, authentic, mediterranean-diet Spanish recipes that make the heart of Spanish Cuisine.
Learn Spanish
---
Unlock the door to Spanish culture and communicate with ease with our engaging posts on Spanish as a Language. Learn about our beautiful language, vocabulary, and local slang.
Recommended in
November 2023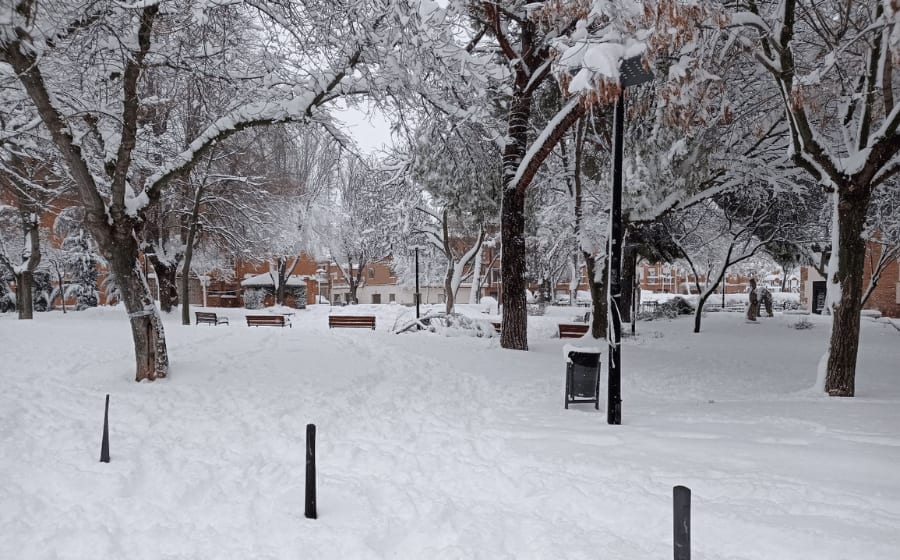 Would you believe me if I told you that Spain had a snowfall of up to 40 centimeters last year?
Read Full Article