Thanksgiving in Europe: How and When Is It Celebrated?
August 25, 2022
Updated:

January 23, 2023
Published: August 25, 2022
If you want to know if Europeans celebrate Thanksgiving like Americans, the answer is… No. BUT, hear me out for a second! Some countries celebrate something similar to thanksgiving, with a little twist. Well… the "twist" being an important difference in the meaning and date between the celebrations in some European countries and the United States.  
However, there is an exception that made me think "Hu! What a small world after all!". So, buckle up, is time for a little history lesson on the celebration of Thanks - giving (I wrote it like that on purpose, you'll see) in Europe.
Thanksgiving in the United States
So, here is what I know about the legit Thanksgiving celebration. In the United States, Thanksgiving is a national, non-religious celebration held on the 4th Thursday of November.  Just like in the movies, it is a day filled with parades and family gatherings for turkey and pie. The holiday is also followed by Black Friday, with unbelievable discounts - yes, I think they are surreal- you don't really see anywhere else in the world. 
Now, remember this for later. Thanksgiving in the United States celebrates a specific event that marked the beginning of its history as a country. The Pilgrim's first corn harvest after months of struggling in the new land since their arrival from the UK.
The twist of Thanksgiving in some European countries is the following: they express gratitude for the general harvest that feeds people through the winter season. The countries that celebrate this type of Thanksgiving for the harvest are Germany, Austria, Switzerland, and the United Kingdom. 
Erntedankfest in Germany
In German-speaking countries, people celebrate Erntedankfest. Its literal translation is "thanks for the harvest fest". It is not an event for people to meet and eat at home. It is meant to be celebrated publicly with one's community.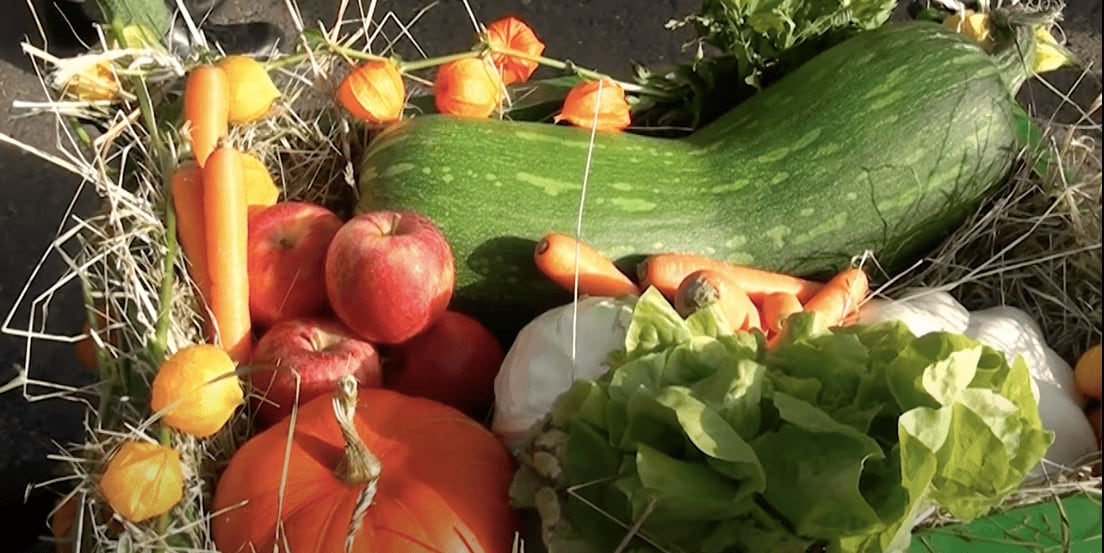 People in Germany, Austria, and Switzerland do NOT have a fixed date for Erntedankfest like Americans do. The festival is celebrated toward the beginning of autumn, between September 29th and October 6th. Also - attention here- for them this is a religious holiday. Erntendankfest is celebrated by Catholic and Protestant believers, it begins with mass and ends with a mass.
What else can you expect from it? Well, parades, music, church services, and typical food. This is kinda what you can expect from Erntendankfest, you can see more of it in this video from Echtzeit- TV.
Harvest Festival in the United Kingdom
Just like the three countries above, the United Kingdom also has a Harvest Festival. It happens between the end of September and October. Nowadays, is mostly celebrated on a Sunday which is nearest to the harvest moon or autumn's full moon. You can also expect, some parades, food, and decorated church altars. 
And… Thanksgiving in the Netherlands
Okay… I've been talking about festivals that express gratitude for the autumn's harvest. All the previous countries celebrate a kind of public and religious Thanksgiving. BUT, here is the exception. Here is the reason we live in such a small world.
Thanksgiving in the Netherlands is actually related to the celebration in the United States.
Just to be clear, not ALL Dutch people celebrate Thanksgiving like the United States. Only the ones living in Leiden do so. It turns out that the same Pilgrims that sailed from Plymouth, the United Kingdom in 1620, actually lived in Leiden for 10 to 12 years.
After working for some years in the Dutch city, this group of people decided to leave. The Pilgrims were "afraid of losing their identity and religious roots in the Netherlands, and they sailed for America (after making a pit stop in the UK).
So! People from Leiden do celebrate Thanksgiving for the SAME reason the Americans do. But, as I told you before their celebration has a little twist. For them, the Thanksgiving is religious and it usually begins with a mass in the famous church of Pieterskerk. I am going to leave you another link with a video of the Pilgrim's Museum in Leiden.
As you can see in the picture below, there is a plaque in the church of Pieterskerk dedicated to the Pilgrims who sailed on the Mayflower. 
Remember. Not ALL European countries celebrate their version of Thanksgiving. This info was eye-opening for me. I had NO idea that the same people that sailed to America on the mayflower, had worked in the Netherlands for years. With this, I think our history lesson on Thanksgiving in Europe is kinda complete. 
You might be surprised that I haven't mentioned Spain at all. Don't worry, we got you covered. This is how Spanish people celebrate and eat on Thanksgiving. I am going to tell you one thing and one thing only. We do love the Black Friday season.