9 Best Beaches & Hidden Calas in Mallorca by a Local
February 22, 2023
Updated:

March 29, 2023
Published: February 22, 2023
Mallorca is one of the most visited islands of the Balearic archipelago. If you are looking for paradisiacal beaches and coves, Mallorca is your island!
Coming in the high season means you will find the beaches super crowded, but if you go in mid or low season, you will have them practically for yourself!
In Mallorca, you will find incredible, virgin, hidden beaches with crystal-clear waters and turquoise colors that will leave you speechless. You don't need to fly to the Caribbean to enjoy dream beaches; in this post, I will prove it to you 😉.
So put on your swimsuit and sunglasses and come to discover the best beaches and hidden coves of Mallorca with me!
P.S.: At the end of the post, I have included a map with the location of each beach and cala mentioned in the list. Hope it helps you!
---
1. Es Trenc Beach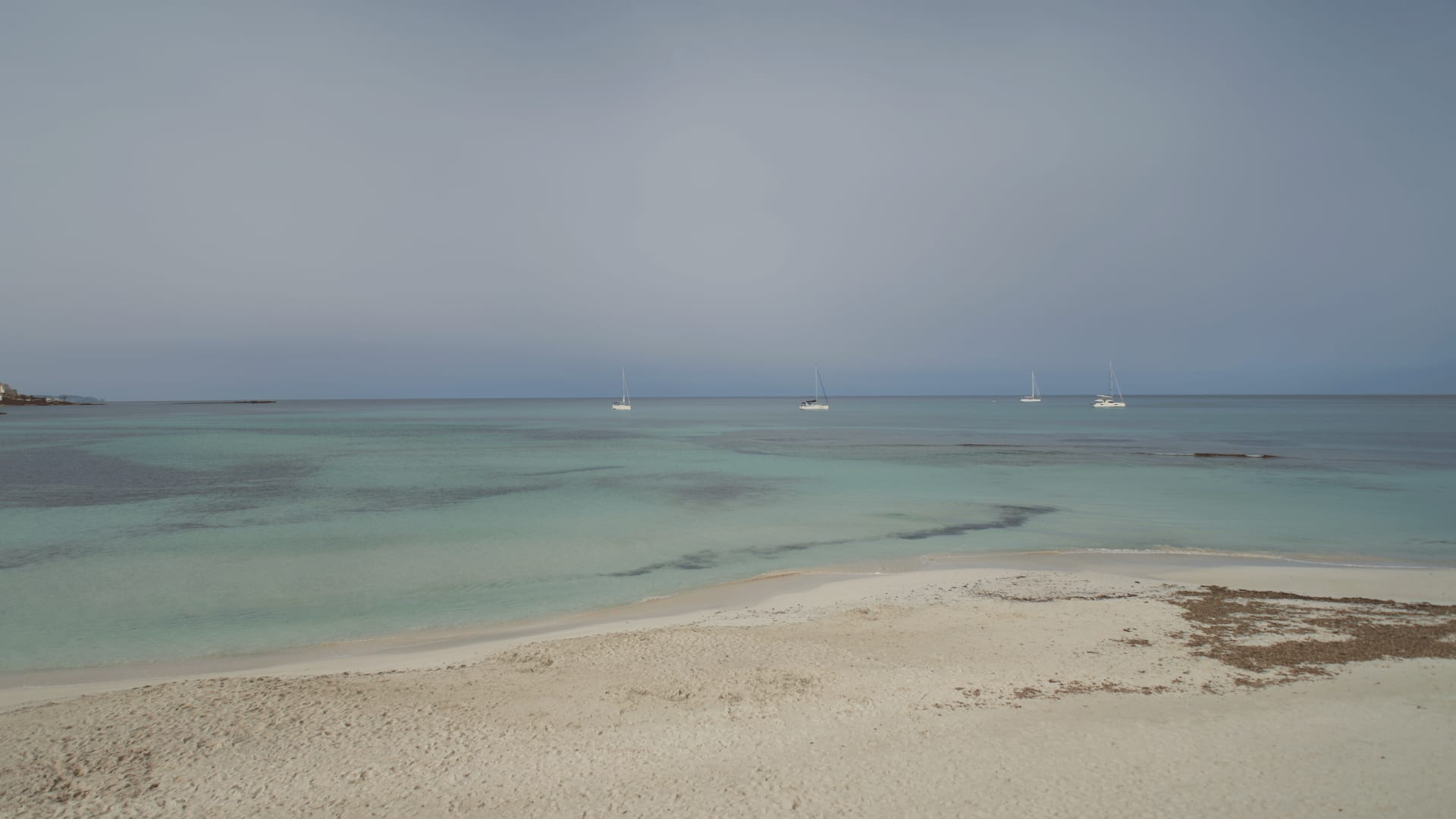 This is the most famous beach in Mallorca and undoubtedly one of the best on the island. When you see this beach and feel the sand between your feet, you will believe you have arrived in paradise!
You will find yourself in front of a set of dunes, pine forests and mountains, and a very long beach with crystal clear water.
Es Trenc is part of the natural area of the marsh of Es Salobrar, a protected area of 1,500 hectares. Being located in a protected enclave, the Balearic government has taken measures to preserve it, including charging 7 € for parking.
In addition, this beach has the privilege of being the last large beach on the island that has not yet been urbanized. Let's hope it will remain like this forever!
2. Caló des Moro
Caló des Moro is a beautiful small cove of only 30 meters. It is one of the best coves in Mallorca!
You will be surrounded by turquoise and crystalline waters in a virgin environment. The closest thing to a swimming pool that you can find in nature!
This cove is a must on everyone's list that no one is willing to miss!
The access to this cove is difficult, but even so, in the summer months, you will see it full of people. In July and August, if you don't get up early, finding a place to put your towel will be difficult. Just warning you! So if you want to enjoy the cove with fewer people, I recommend you come in May/June or September/October.
To get there, you must park your car in the free parking lot before reaching Cala Llombards and walk for about 20 or 25 minutes. You can also arrive by bus from Santanyí.
3. Cala Sa Calobra
This spectacular cove, also known as Torrent de Pareis, is located in the middle of the Serra de Tramuntana and is undoubtedly among the best in Mallorca, if not the best. From my point of view, it is one of the most beautiful coves in Spain.
This incredible paradise has been formed at the mouth of a torrent enclosed between two cliffs about 200 meters high. It is difficult not to fall in love with this small cala!
To reach it, you can do it either by car on a somewhat complicated and winding road or by boat.
It is one of the most famous calas, and every summer, it is visited by thousands of tourists, so if you have the option, the best way to access Sa Calobra is by boat.
Don't forget your goggles and snorkel because you won't want to leave the water all day! And if you can, take a cooler with a few beers and stay to watch the sunset because it is one of the most beautiful on the island.
4. Cala Llombards
This magical bay can be found in the middle of a rugged coastline in the southeast of Mallorca.
Here you can breathe an almost Caribbean air where the crystal clear water shines turquoise blue, and the white sand is highlighted by the sunlight.
The best thing about Cala Llombards is that it is very sheltered, so there are hardly any waves creating the perfect conditions for snorkelers.
In some places, you can see that there are small fishermen's houses, which gives a more romantic touch to this beautiful cove. If you like photography in this cove, you will have the opportunity to take first-class pictures.
Cala Llombards is not a party beach, and no water sports are practiced here.
5. Muro Beach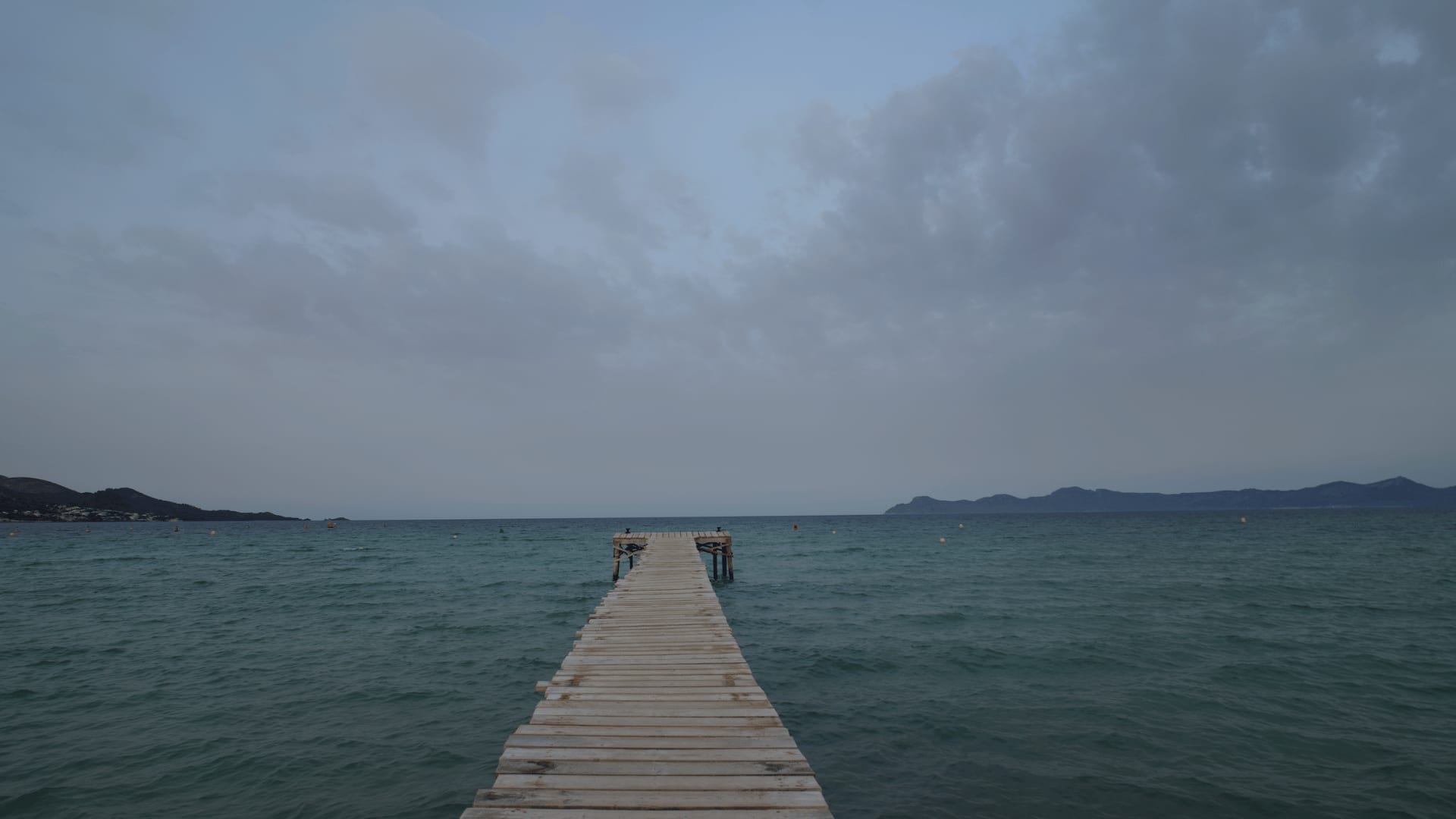 You will be amazed by this beach of fine golden sand that seems to have no end!
It is one of the most impressive of the Bay of Alcudia and the north of the island. Its crystalline waters of blue and green tones are surrounded by a dense forest of junipers.
The beach is indeed crowded in high season, but even so, it is a 5km long beach, so if you walk a little sure, you can find a quiet spot away from the crowd.
The wildest and least frequented area is the one belonging to Es Comú de Muro, located within the protected area of the Natural Park of S'Albufera. Don't forget to bring an umbrella, hats or caps and lots of sunscreen because there is no shade here!
You can take some great pictures on the wooden walkway that goes into the sea.
Access by car to Playa del Muro is very easy, and you can find free parking without any problem.
6. Formentor Beach
This natural wonder is located a few kilometers from Puerto de Pollença. It is divided into several areas L'Espigó, La Veranda, and Platjamar.
I must say that the water of Playa Formentor is not as crystal clear as that of all the beaches of Mallorca, but this beach has something that makes it special.
Perhaps the impressive green nature of the mountains tucked into the white sand of the beach gives it a wild touch and makes it different from the rest.
Also, the good thing about having the trees next to the water is that if you do not bring an umbrella, you can place yourself in the shade of one of the pine trees.
To access Playa Formentor, you can do it by boat or car. If you come by car, you should know that the parking is located right on the beach and is paid for.
The beach of Formentor is very popular with tourists, so in high season you may find yourself without space in the parking. So to find a spot, you must get up early! As it happens in practically all the famous beaches of Spain in summer…
From June 15th to September 15th, both included, from 10:00 to 19:00 hours, the circulation on the road (Ma-2210) is restricted from Puerto de Pollença to the lighthouse. The options are reduced to going by car outside these hours (early morning to the song), or use any of the two bus lines (333 and 334) that every hour connect the town of Alcudia and Puerto de Pollensa with the beach or taking an organized boat trip. But as always, there may be changes, and I recommend you consult updated official information.
7. Cala Figuera
Cala Figuera is a small cove of crystalline waters wedged between cliffs that will leave you totally speechless.
This beautiful cove can be seen from the road crossing Cabo de Formentor's natural area.
It is a spectacular cove, but the only drawback is its difficult access. You will have to walk about a kilometer and a half on a path with a steep slope to reach it. So I recommend that you go to spend the whole day because the way there and back is a little tricky.
The advantage of its difficult access is that even in the high-season months, you can practically enjoy an unspoiled beach since not everyone is willing to make that journey.
Every paradise requires effort!
Remember the restrictions of access to Cabo Formentor to schedule your visit to Cala Figuera.
8. Cala Varques
If you don't want to share the beach with many people, Cala Varques is your place! In this virgin cove nestled on the island's east coast, you will breathe a super quiet atmosphere.
Its fine white sand and turquoise waters make it one of the most spectacular coves in Mallorca. This cala only has about 100 meters of sand, but don't worry because you will most likely want to be in the water.
Cala Varques has some of the largest underwater caves in Europe, a real treasure for diving and snorkeling enthusiasts.
It is not very easy to find and much less access to it, the best option is to do it by boat. But if not, you can also get there on foot or by bike.
If you want to take a good picture, follow a short path to Es Caló Blanc, where you will see a postcard natural rock arch!
9. Cala Agulla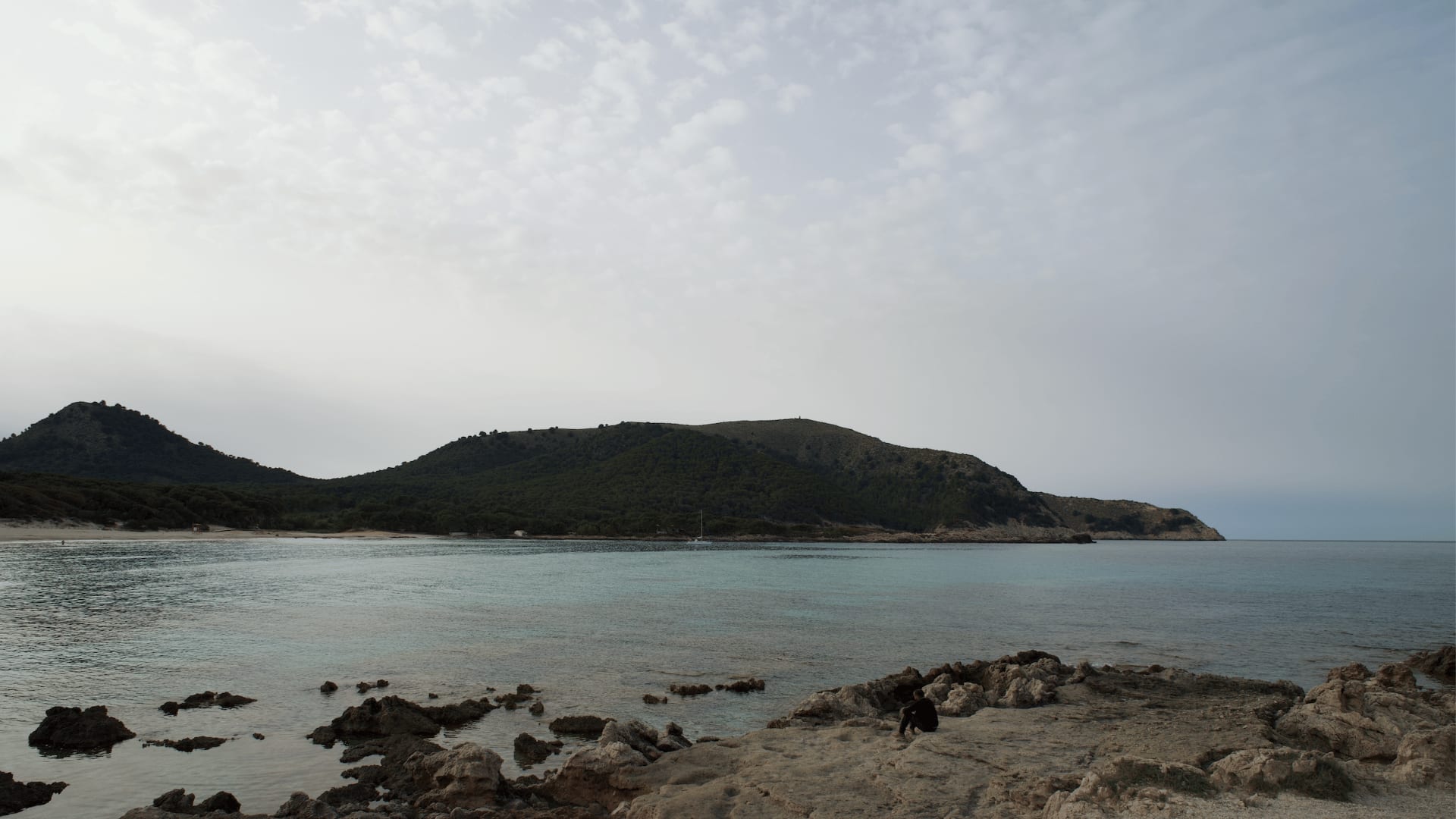 Cala Agulla is the perfect beach for those who want to party.
This cove is located in an idyllic setting, surrounded by mountains and pine trees that contrast with the crystal-clear blue water.
Together with Cala Mesquida, Cala Agulla is declared a Natural Area of Special Interest (ANEI) and Site of Community Interest (SCI). However, although it is located just outside the popular tourist resort of Cala Ratjada, this beautiful cove becomes an ideal place to party in the summer months.
Cala Agulla is also a popular anchorage, so you will see a lot of really spectacular boats floating on the water.
Its almost Caribbean atmosphere attracts a lot of tourists and locals. So if you are looking for a quiet and secluded beach, you should better visit one of the beaches and calas I mentioned above.
---
Here's the map with the location of these spectacular beaches and coves!
---
Have you been to any of these beaches?
The 9 beaches and coves I have mentioned in this article are my favorites and some of the most popular, but of course, Mallorca has a lot of beaches, and the list could be endless. But these are the ones you can't miss on your bucket list next time you come to Mallorca!
Before you go on an adventure, you should investigate the access to each of them and if there are any restrictions on some of the roads, especially if you plan to visit Mallorca in the summer.
Enjoy these beautiful beaches a lot, and let us know what you think!