Music of Spain: A Complete Tour of its Amazing History and More
November 8, 2022
Updated:

April 17, 2023
Published: November 8, 2022
Are you a music lover? Because only a true musician knows its history, and if you are here, this type of art means more to you than many others in the world.
Did you know that the classical guitar was created in Spain? I have a ton more of this curious fact about Spanish music that you'll find interesting.
After reading this article, you'll know everything about Spanish music history, our iconic, unique instrument, the original types of Spanish music, and the eleven musicians that should be part of your playlists.
So, open Spotify, Youtube, Apple Music, or your music app of preference, and get ready to add some rhythm to your afternoon!
Spanish Music History
Music has always been present in the Iberian peninsula. There are few records that this discipline exists since Pre-historic Spain when natives shared territory with the Phoenicians and Greeks. This mix of cultures created instruments and melodies that were perfected through the centuries.
There has been written record on music since the 6th century. Former archbishop Saint Isidore of Seville wrote about the type of music that existed in Spain during his time, mentioning that the early music of the Christian Church in Spain had Greek influence.
Some centuries later, when the Moorish, Jewish, and Christian cultures co-lived in Spain, they each had their styles and influenced one another. For example, Christians of those centuries kept the Mozarabic or Visigothic Chant for their liturgies; however, as the Reconquest extended, that chant was repressed by the Gregorian, a one-melody harmony.
Between the ninth and fourteen centuries, our beloved Flamenco was born in the small street of Andalusia.
In the 16th century, time of the Renaissance and Baroque style, the music evolved into polyphone, meaning that people could sing two or more musical parts simultaneously. In addition to that, the vihuela (a traditional type of guitar) grew popular, and most of the music in Spain was created for that instrument.
Another big time for music in Spain was between the eighteen and twentieth centuries. Even though the Church no longer restricted melody, music was again limited between 1939 and 1975, when Franco ruled over the country. However, in those years, genres like the Zarzuela, Coplá Andalusian, boleros, ye-yé, the British Invasion with "Los Bravos," and the protests songs of the 70s with Joan Manuel Serrat, romantic ballads florished in the country.
From that moment onward, the music of Spain was influenced by other countries and continents, such as the reggeaton from Latinoamerica.
Types of Spanish Music
As you just read, Spain has a rich music history, and as a result, we have various genres that only some know. These types are the following:
1. Flamenco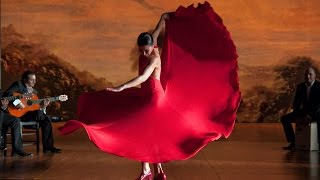 More than a music type, Flamenco is an art, but music is its essential element. Some consider that Flamenco is the child of the Mozarabic chant and Sephardic music. It originated from the gitano sub-culture in Andalusia. Its main instruments are the voice, hand clapping, guitar, castanets, and flamenco box. One of its most recognized artists is Paco de Lucia. 
Here you can read more about our flamenco art!
5 Flamenco Instruments That Are Unique in The World
2. Jota
Jota is yet another traditional type of music and dance from Spain. This genre is present in most parts of Spain, and each region has its dressing. This type of music works with a mix of guitar, castanets, tambourines, and sometimes the flute. 
3. Zarzuela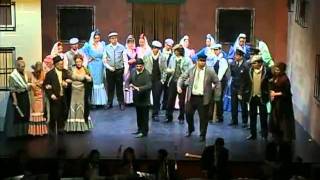 The Zarzuela is a lyric-dramatic genre that alternates between spoken, sung, and scenes. This type of music has existed since Spain's colonial period and remains one of its traditional arts. A Zarzuela is usually performed in a theater, and one of the most famous plays is "La Verbena de la Paloma."
4. Gregorian Chant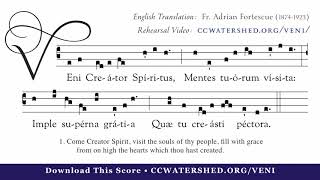 The Gregorian chant is the music that replaced the Mozarabic chant once the Christian kingdoms had taken over all of the Iberian Peninsula. Believe it or not, the Gregorian chant album by the Benedictine monks of Santo Domingo de Silos ranked number four in the Billboards 200. It sold millions of copies in the United States.
A bit of the history of this music genre is that it was first adopted in Catalonia due to its proximity to France (where it originated). As I mentioned, the peninsula gradually adopted this liturgy to foster unity with other Christian parts of Europe. 
These are only four of the most traditional types of Spanish music. However, like most countries, our music has evolved and mixed with jazz, pop, urban, reggeaton, and more. In a bit, you'll get a list of our most essential singers, and you'll notice the variety of genres for which our artists perform. But before that, get to know the unique Spanish instruments that help our singers create music that touches the heart.
Unique Spanish Instruments
Just like we have a variety of types of Spanish music, we also have a variety of unique instruments that we are very proud of. Music is such an essential discipline in Spain that our folklore singer, Paco Diez, created a museum where he preserves traditional, ancient, and domestic instruments that our ancestors would use to make music. He is an expert in Iberian and Sephardic music and can talk about it if you visit him in Valladolid. I will leave you the link to his museum right here!
So, for you to know every Spanish instrument, I will divide them into two categories: traditional and Flamenco. 
Flamenco instruments:
As I mentioned before, Flamenco is an art. Musicians and artists have incorporated elements into this art to create a more substantial impact and expression. So, you should know five Flamenco instruments if you attend a "tablao" (flamenco show). 
The Flamenco Guitar: Even though the Spanish and Flamenco guitar are pretty similar, some elements influence the final sound. For example, both guitars have six strings, but artisans build flamenco guitar with bruce tops because it needs the bright and snappy sounds that type of wood creates. The flamenco guitar has more space in its action (distance between the neck and the strings). Also, this instrument has a piece of plastic on the body to play "percussion" without causing any damage. And is a bit lighter than the Spanish guitar so that the guitarist can move with the instrument.
Castanets: Percussion instrument from the clappers family; it is made of two wooden shells attached to a string that should go around your thumbs.
Cajón: The "cajón" or wooden box was introduced to flamenco by our iconic artist, Paco de Lucía, when he was touring in Perú. We could say that the "cajón" has a more substantial percussion impact than the palms. 
Palmas: This is not an instrument like the other three, but "las palmas" (our hands) are essential to creating a constant rhythmic beat that marks a compass in Flamenco. 
Zapateado: This is not an instrument but the tapping of the heel and toe to create a rhythmic combination by the dancers. 
You can read an entire article on our Flamenco instruments right here!
Traditional Spanish instruments:
Spanish guitar: This is the same as the classical guitar. Yes! The guitar you know should carry a "made in Spain" sticker." The Spanish guitar evolved from the vihuela, a four double-string instrument with a long neck that made eight-string. It is made with a cedar top to create a more precise sound for each note.
Accordion: This is a musical instrument played by stretching and squeezing with the hands, the melody, and chords being sounded by buttons. Our very own version of an accordion is called Trikitixa, a smaller version created in 1889 and played in the Basque country since that century.
Txistu: Also known as the Spanish flute is a flute with a vertical beak and only three holes in the front of the instrument. It originated in the Basque Country, where it is widely used. 
Timple: This is the Canarian version of the ukelele. It is usually 60 centimeters on top, made of wood, mainly white spruce, with five strings.
Bandurria: This is another type of guitar with asmall body, flat back, and short neck, and the number of strings varies between five to seven double strings.
We actually have eight traditional Spanish instruments. Find out what the other two are in the article below!
Spanish Music Artists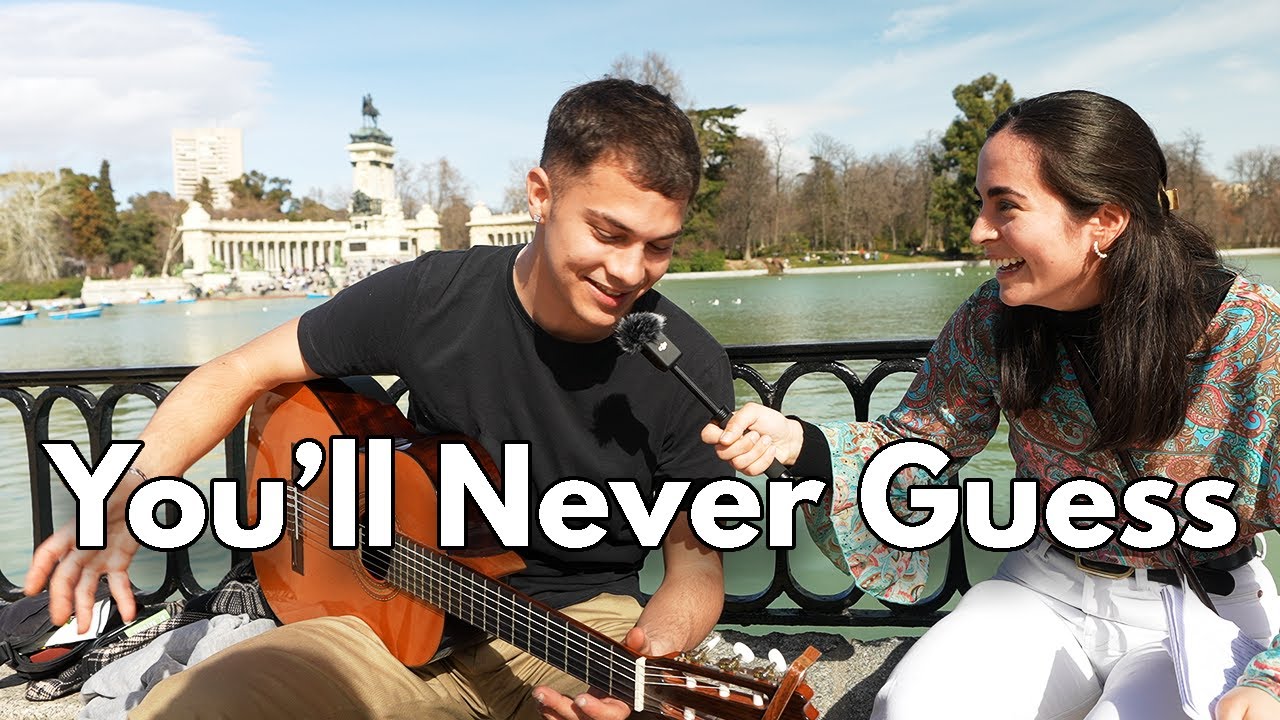 Spain has a long list of musicians that should be on your playlists. We have singers for every genre, and I believe yuo already know many of them before giving you a list of our most successful singers from 2000 onwards. I will link you to the most famous Spanish songs of all time. 
11 Most Popular Spanish Songs According to Billboard and Youtube
So, here is the list of the best songwriters and modern Spanish musicians that should be part of your daily playlists! 
The list organizes from the most classic ones to the modern singers:
Paco de Lucía - Flamenco
Joaquín Sabina - Romantic ballads
Julio Iglesias - Romatic ballads and pop
Alejandro Sanz - Romantic ballads and pop
Enrique Iglesias - Latin Pop
Vanessa Martin - Romantic ballads
Rozalén - Pop, rock, and folk
Zahara - Indie
Rosalía - Pop flamenco, urban and reggeaton
Aitana - Pop and rock
C.Tangana - Hip hop, new flamenco, pop rap 
And that is it! You can call yourself an expert on Spanish music from now on! I hope you like this article, and if one of these artists becomes your new obsession, my mission in life has been accomplished!
I am kidding, but I am glad I could help you pursue different music.